Leaders dont create followers, they create more leaders. - TOM PETERS


CLASSIFIEDS
|
MATRIMONIALS

---
Think Over It >>
"Good business leaders create a vision, articulate the vision, passionately own the vision, and relentlessly drive it to completion" -
Jack Welch
---
A Live Show with those Who Matters
AN INITIATIVE OF

T

HINK

M

ADHYA

P

RADESH

F

ORUM
TO PARTICIPATE SMS " MMTMPF" TO 9893096880
Email :

editormetromirror@gmail.com
START


READERS CLUB IN YOUR LOCALITY
We will help you to organise various social, Cultural, and Educational activities in your locality / colony.
Please contact with the list of minimum 20 residents with their address, Phone No. for further action / formal opening.
Contact : METROMIRROR.COM, Brainpower Media Group,
Bungalow -35 , Navdoorsanchar Colony,Palash Parisar, E-8 gulmohar Bhopal-462039
Phone: 0755-4942880,0755-4919927, Mob-98930-96880 .
metromirror.com

---
150वी महात्मा गाँधी जयंती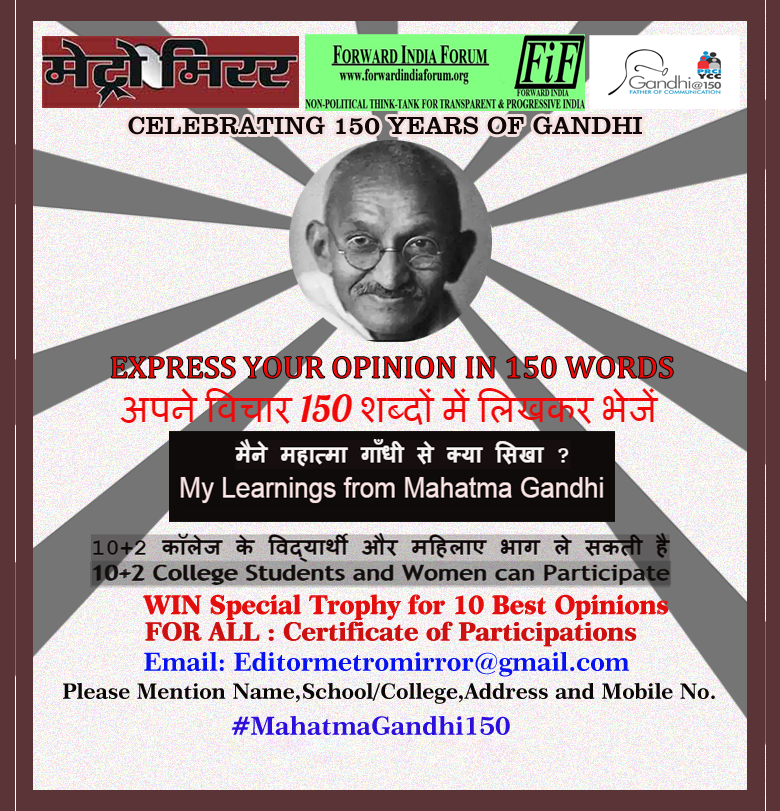 METROMIRROR NEWS NETWORK
VIDEO REPORTS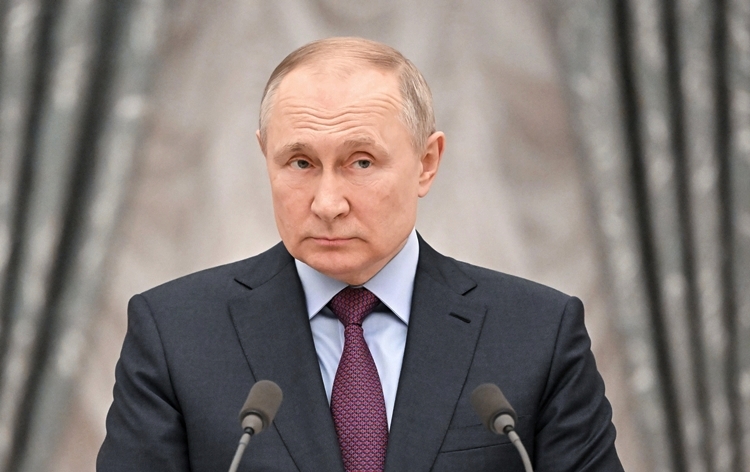 President Vladimir Putin accuses West of wanting Russians to kill each other during mutiny by Wagner group
Russian President Vladimir Putin yesterday accused Ukraine and its Western allies of wanting Russians to kill each other during a revolt by the Wagner group.---More
Prime Minister Narendra Modi meets CEO of Google, CEO of Amazon and CEO of Boeing in Washington DC
Prime Minister Narendra Modi today met CEOs of three big US companies Google, Amazon and Boeing. Google's Sundar Pichai told Mr. Modi that Google is investing $10 billion in the Digitization Fund in India.---More

READER RELATIONS INITIATIVE
READER RELATIONS INITIATIVE
House owners are advised to furnish the tenant's details at the nearest Police Station, otherwise FIR may be registered ---More
SEE - Tenant's verification form
METROMIRROR WAKE-UP INDIA INITIATIVES
Let's respect caliber first. Lakhs of fictitious Degree / PHD holders who remain unemployed and apply for Peon are equally responsible along with Third class degree distributors and the Society. Even many tried to tarnish the image of our PM Modi and talented Smriti Irani investigating about their Degree.! Society must recognize talented people because they are the Real Ambassadors of India , within and outside India . Fake PHD holders are damaging the Image of India . ! We look forward to your---More
Feedback at @shivharshindia / editormetromirror@gmail.com.


FLASH - BACK 2019
Kamalnath






Year of efforts for strengthening of governance and welfare of public servants
In the last one year, the state government has taken important decisions and has also implemented them for strengthening governance, for welfare of all sections and in the interests of government servants. The provision of reservation for other backward.. ---More

2019 was the year of historical Cabinet Decisions
The year 2019 has been remarkable for Madhya Pradesh. The State Cabinet under the leadership of Chief Minister Shri Kamal Nath took historical decisions in the year. These decisions gave a new momentum to the state, created new records of development and ---More




---


INVESTIGATION
EMPOWERING PEOPLE THROUGH TRANSPARENCY
RTI - YOUR RIGHT TO INFORMATION
Any complaint relating to the RTI ?
FOR ASSISTANCE WRITE TO :
Email : editormetromirror@gmail.com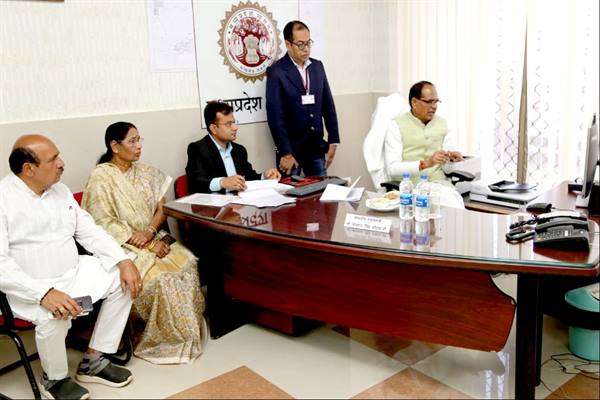 Youth will be affiliated to reputed law firms and lawyers under MukhyaMantri
Chief Minister Shri Shivraj Singh Chouhan has said that youth will also be affiliated with reputed law firms and lawyers in the Mukhya Mantri Kaushal Kamai Yojana being implemented to provide them better employment opportunities by upgrading their skills.



MEDIA

Powerful Headlines in Media :
---
UNGA President's big statement before PM Narendra Modi's visit to America, said - 'India can become a superpower'
patrika, 20 Jun 2023
Free bus service for women in Karnataka: Men who got parental property for free are calling us freeloaders
dainik bhaskar,20 Jun 2023
Effect of Biparjay, with strong wind, chances of rain in Bhopal, Sagar, Gwalior, Ujjain
new world ,20 Jun 2023
---

Media News :
---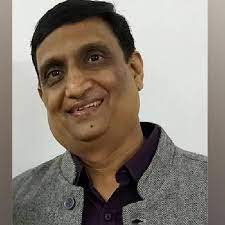 Senior journalist Avnish Jain passes away in Indore
Bhopal, Jun 8 (PTI) Senior journalist working with a leading Hindi daily Avnish Jain died in an Indore hospital on Thursday after a brief illness, family sources said. Jain was 54 and is survived by his wife and a son, they said. ---More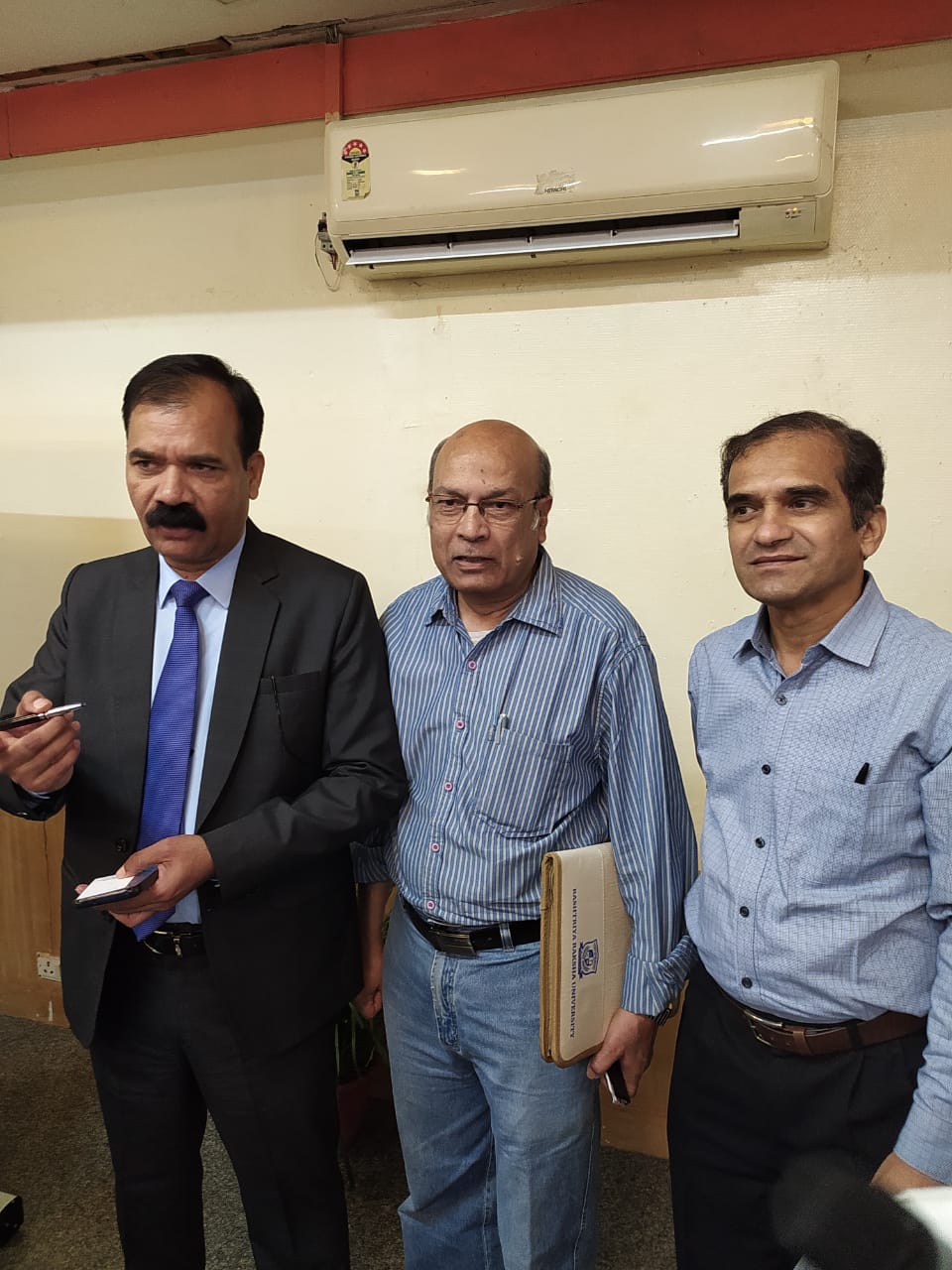 Rashtriya Raksha University Media Conclave We Invite Bright Graduates to make Career in National Security - Dr Anand Kumar Tripathi
We invite Bright Graduates and School Passouts to pursue Career in National Security at the only Pioneering National Security and Police University of India at Gandhinagar with State of the Art 230 Acres Campus, said Dr Anand Kumar, Pro VC Incharge at the Media Conclave at Lake view Residency. ---More
---
---

HAPPY BIRTHDAY TO OUR WELL-WISHERS:
---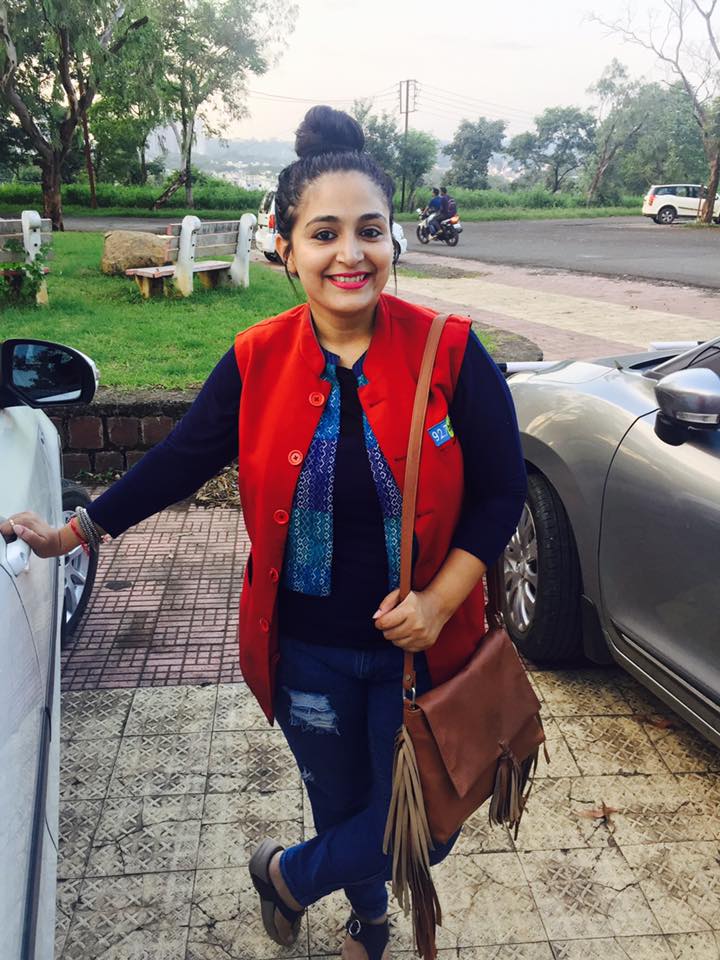 RJ Anadi
Big FM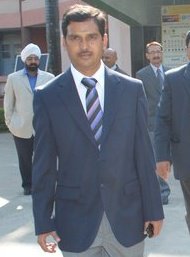 Manish Srivastava
PTI
---More
---

BLOG :
---

ANOOP SWARUP
anoopswarup.blogspot.in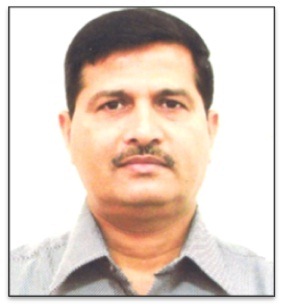 Ashwini Lohani
ashwanilohani.blogspot.in
PUBLIC RELATIONS COUNCIL OF INDIA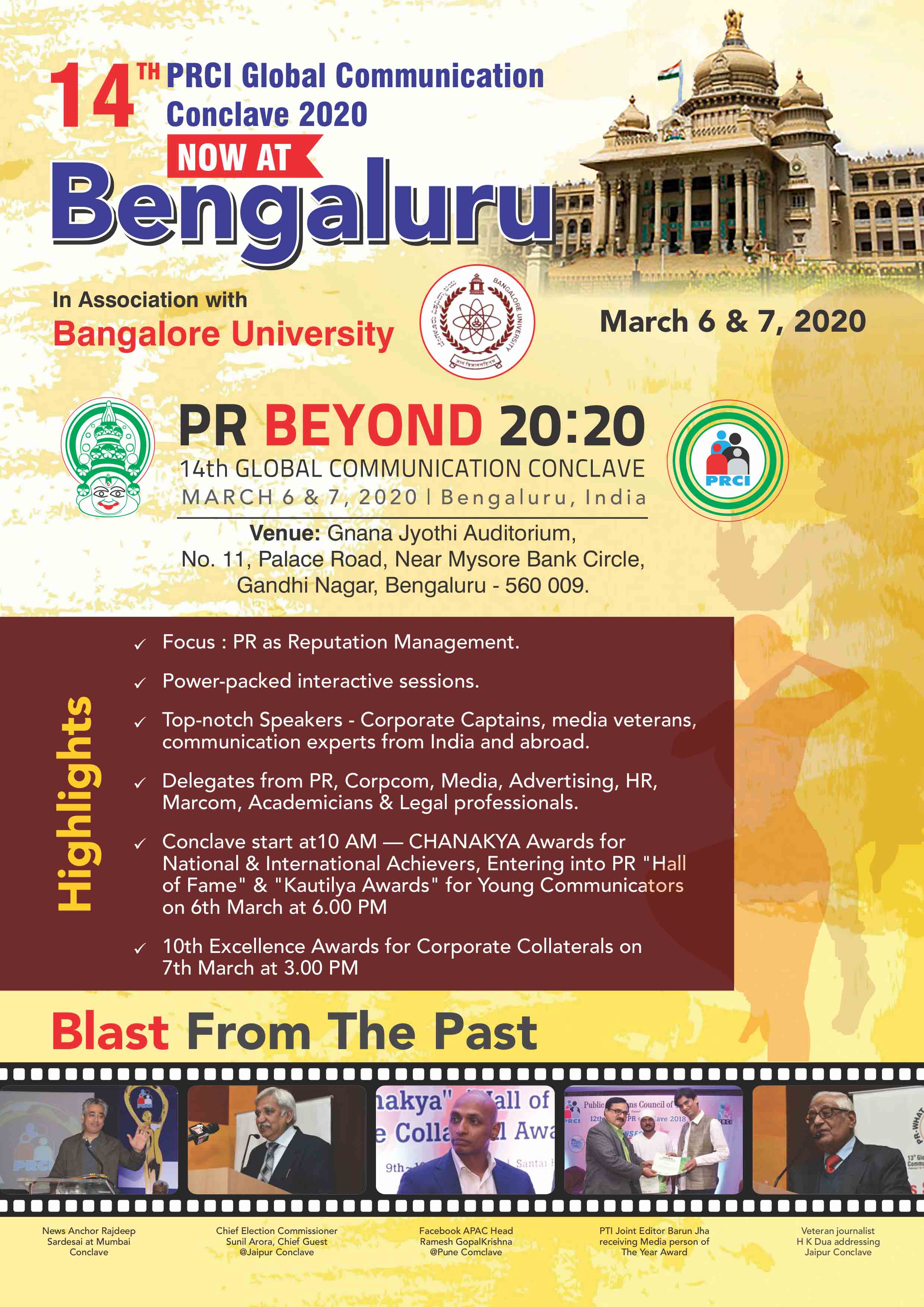 14th PRCI global communication conclave on march 6-7,2020 at Bengaluru
National premier communicators body Public Relations Council of India (PRCI) will hold its 14th Global Communication Conclave at Bengaluru on March 6 and 7, 2020. ---More


EXCLUSIVE! PR has to be creative, Ad Guru Piyush Pandey tells CHANAKYA
"Constantly finding more creative ways to convey a message is the role of any communication professional ---More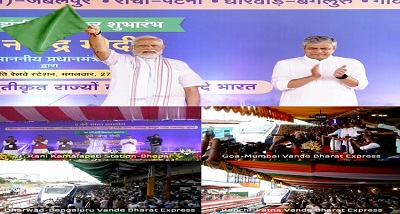 PM Narendra Modi flags off five Vande Bharat trains from Rani Kamalapati Railway Station in Bhopal
Prime Minister Narendra Modi today flagged off five new Vande Bharat trains of the country from Rani Kamalapati Railway Station in Bhopal. The Prime Minister first virtually launched Ranchi-Patna, Dharwad-KSR Bengaluru and Goa (Madgaon)-Mumbai and then also flagged off two Vande Bharat trains of Madhya Pradesh, Bhopal-Indore and Bhopal-Jabalpur.---More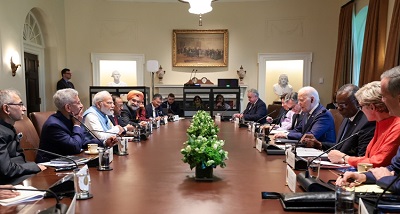 Prime Minister Narendra Modi addresses a joint session of the US Congress in Washington; Said India and America together will provide a better future to the world
Prime Minister Narendra Modi has said that India and America together will provide a better future to the world. Addressing the joint session of the US Parliament, Prime Minister Narendra Modi said that Indo-US partnership is auspicious for the future of democracy.---More


India and US identify 25 areas of technology partnership
Technology cooperation figured prominently in the talks between US President Joe Biden and Prime Minister Narendra Modi.---More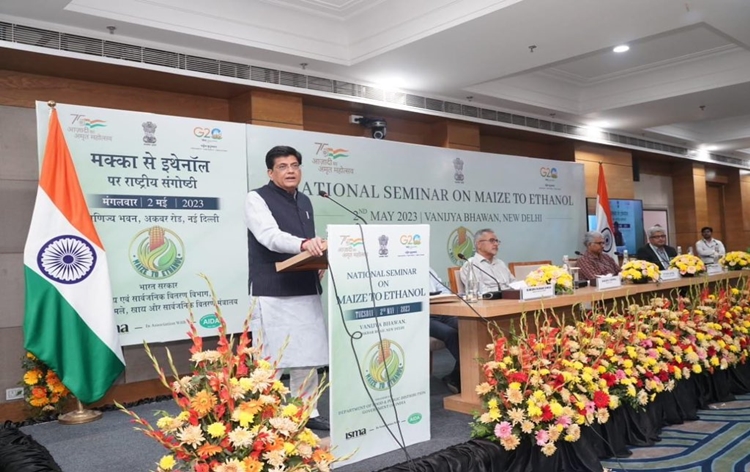 Ethanol sector growth has been tremendous which set sort of example for world: Piyush Goyal
Union Minister of Commerce and Industry Piyush Goyal has said that the growth of the ethanol sector has been tremendous which has set a sort of example for the world.---more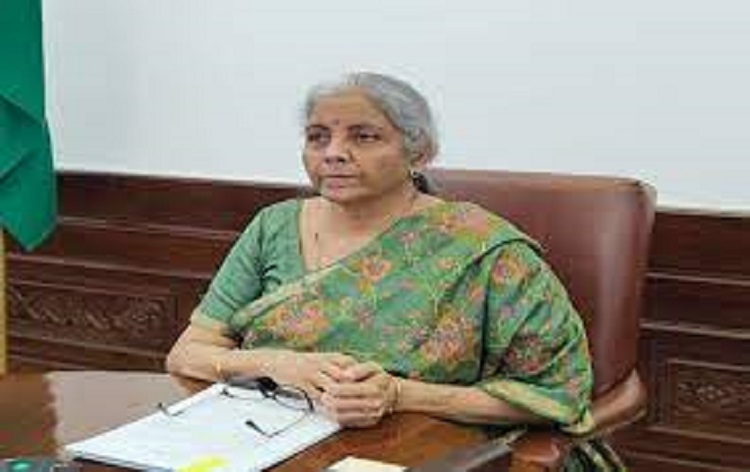 Finance Minister Nirmala Sitharaman directs CBIC to implement action plan to increase taxpayer base through enhanced use of technology
Ms Sitharaman said this while chairing a review meeting with CBIC in New Delhi today. She also directed CBIC to introduce its automated GST return scrutiny by next week..---more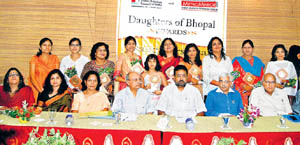 When the Daughter of MP will get Rs 2 lakhs Award?
Public relation council of india, Bhopal chapter & leading newsmagazine Metromirror.com had taken the initiative to honour the talented 'daughters of Bhopal' to mark the birth of the talented daughter of India Kalpana Chawla on July 1,2009. ..More

PM Shri Narendra Modi flags off 5 Vande Bharat trains from Rani Kamalapati station
Prime Minister Shri Narendra Modi today flagged off 5 Vande Bharat Express trains from Rani Kamlapati Railway Station. The Prime Minister flagged off three of these Vande Vande Bharat trains through virtual medium.---More
Democracy Fighter Samman Nidhi will be increased from 25 thousand to 30 thousand rupees per month: Chief Minister Shri Chouhan
Chief Minister Shri Shivraj Singh Chouhan has said that even during the Emergency, the democracy fighters chanted Mother India. Democracy was strangled by the rulers to keep themselves in power, but the democracy fighters suffered torture and suffering without caring for the consequences.---More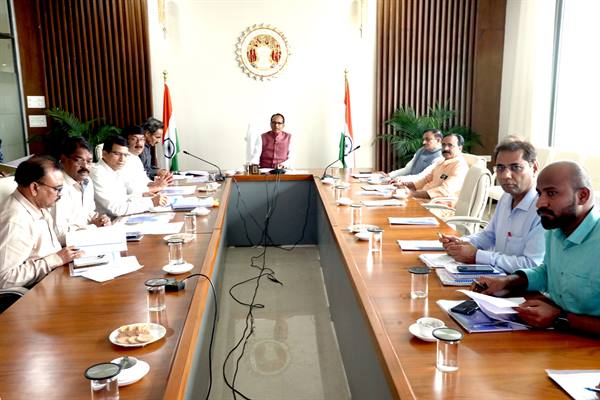 Chief Minister Shri Chouhan will hold direct dialogue with the contractors of water supply schemes
Chief Minister Shri Shivraj Singh Chouhan has said that the works of Jal Nigam are going to change the lives of the people. Therefore, the work of the projects should be done by experienced agencies only.---More

Is Corruption the main issue in Madhya Pradesh ?
Send us your valuable suggestions at E-mail : editormetromirror@gmail.com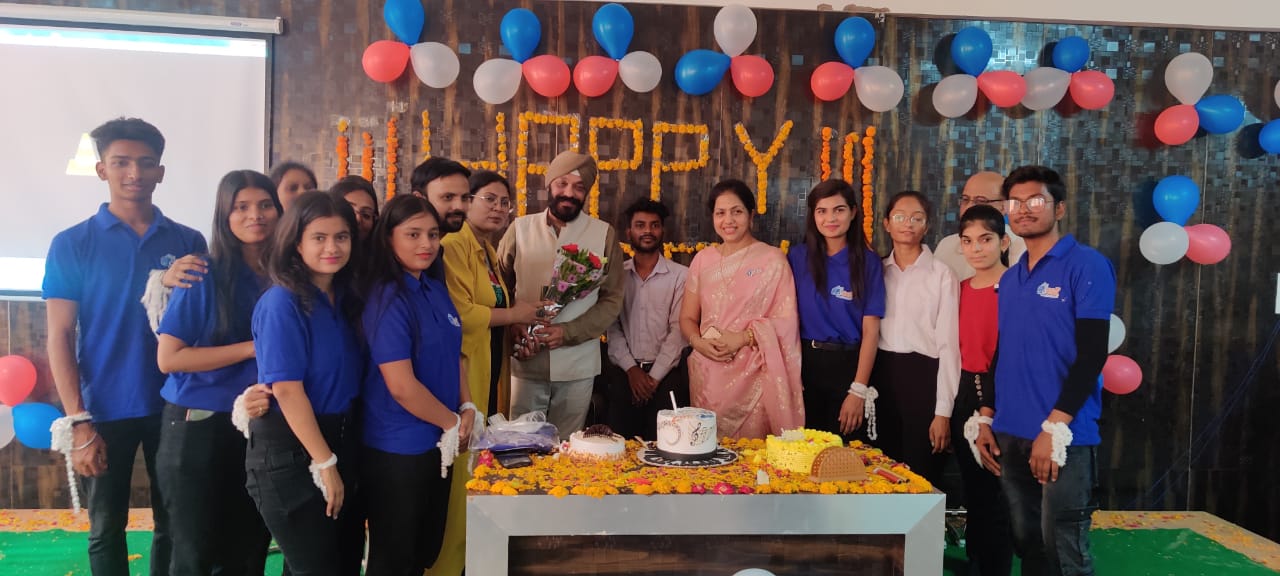 MCU to launch Self Financed Course in English Journalism
The Makhanlal Chaturvedi National University (MCU) of Journalism and Communication is all set to start new course BA English Journalism (Honours /Research) from this academic session (2023-24) . The University's vice chancellor Prof Dr KG Suresh said that, "The course would be in self finance mode which will also help the university in garnering much needed financial resources....more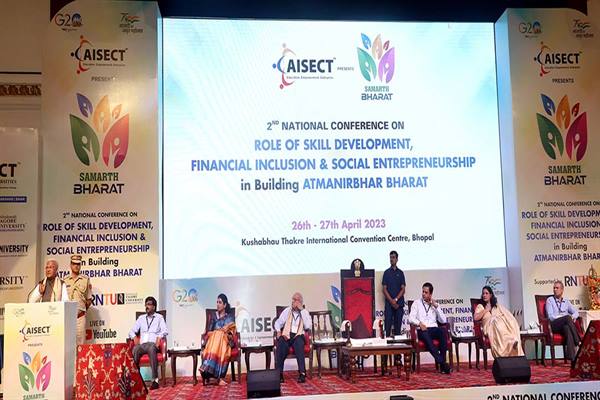 India is the future of the world and the future of India are youths: Governor Shri Patel
Unprecedented opportunities for skill and entrepreneurship development available to youths National Seminar inaugurated by Governor Shri Patel
Governor Shri Mangubhai Patel has said that India is the future of the world. The future of India are youths. Till the year 2070, India will remain the young country of the world. India will account for 21 percent of the world's labour force by 2047. He has said that the size and quantity of the needs and demands for housing, infrastructure, food, education, water, health, recreation and social security in the India of the future will be immense. ...more

LOKSABHA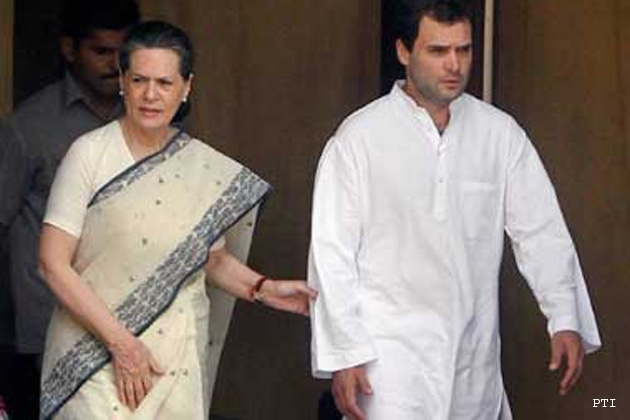 CWC meeting begins to review party's worst ever electoral performance
New Delhi: The Congress Working Committee began on Monday to review party's worst ever electoral performance in the Lok Sabha polls as the party just won 44 seats in the 543-member House ..more

VIDHANSABHA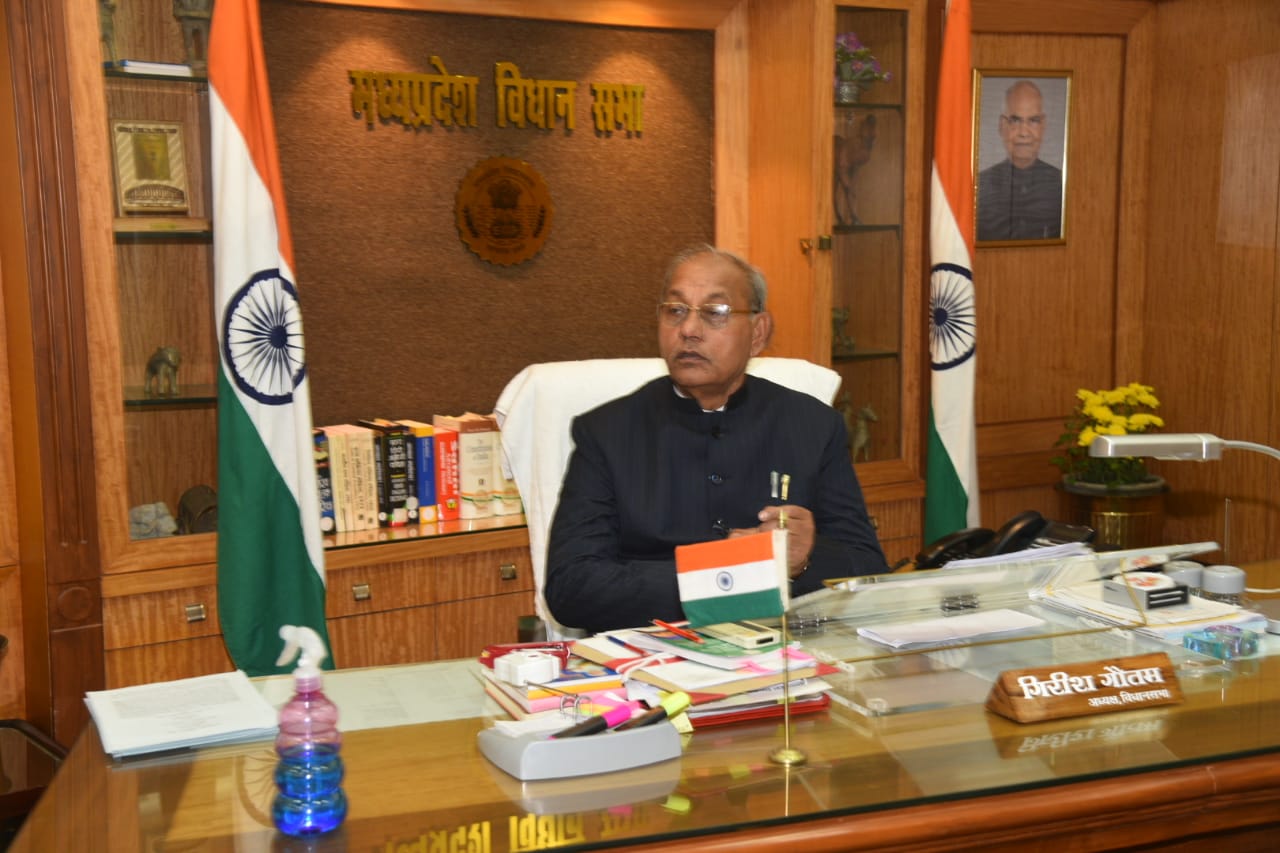 Brief development sequence of public and political life-
Active in student politics since 1972. Continuous struggle for farmers and laborers since 1977. Elected member of 12th Legislative Assembly in 2003. Public Accounts, Women and Child Welfare, SC, ST And member of Backward Classes Welfare Committee. ..more
Hon'ble Leader of Opposition Brief development sequence of public and political life-
Newspaper Secretary in 1971-72 and elected President of Government Ayurveda College Jabalpur Students Union in 1974-75. Member of Jabalpur University Students Union Executive. Member of Krishi Upaj Mandi Samiti Lahar in 1979-82. ..more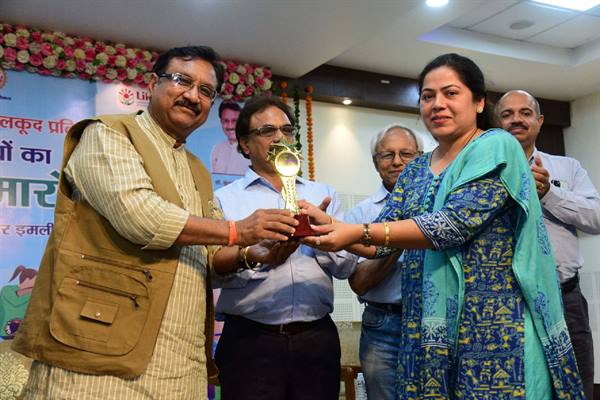 The players of the Forest Department increased the pride of the state by winning 90 medals: Forest Minister Dr. Shah
Forest Minister Dr. Kunwar Vijay Shah has said that in the Indian Forest Sports Competition, the players of the state's Forest Department won 90 medals by performing excellently and have increased the pride of Madhya Pradesh. Forest Minister Dr. Shah was honoring the winning players in the auditorium of the Divisional Forest Rest House....more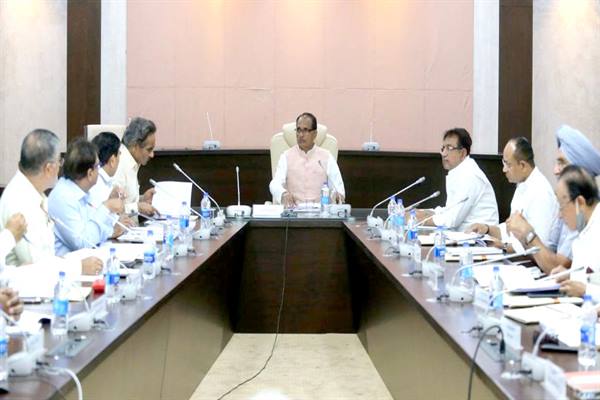 Project Cheetah proving successful
The behaviour of cheetahs brought from Namibia and South Africa to Kuno National Park, Sheopur in Madhya Pradesh is normal and they are completely healthy. The work of monitoring the cheetahs is being done 24 hours by the experts. Project Cheetah is proving successful. Four cubs have also been born. Local residents including Cheetah Mitras are also benefiting financially from wildlife tourism....more


---
Write & Win : My Ideas for better Environment .
Send your letter to editormetromirror@gmail.com
See editorial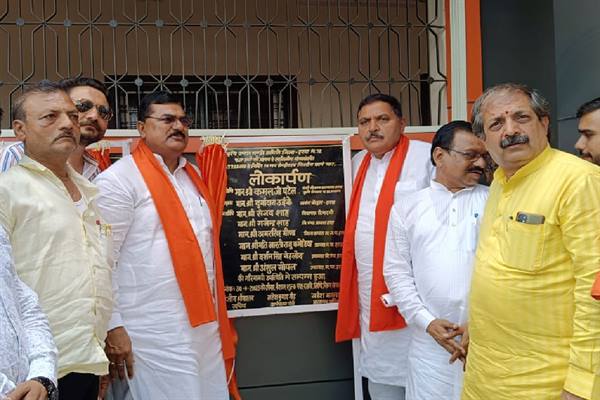 Agriculture Minister Mr. Patel inaugurated construction works worth Rs. 2.5 crore
Listened to Prime Minister Shri Modi's "Mann Ki Baat" program in Harda
Farmers Welfare and Agriculture Development Minister Shri Kamal Patel listened to the 100th episode of Prime Minister Shri Narendra Modi's "Mann Ki Baat" program along with local public representatives at Harda Agricultural Produce Market Complex on Sunday. ...more


---
---
Please Send us your Party/Event photo with details at Metromirror@gmail.com. Selected photo will be published & Best photo will get a Surprise gift.
---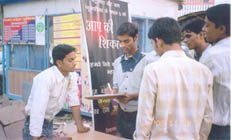 Metromirror.com 'AAPKI SHIKAYAT' Initiative
Illegal collection of money from foot-path vendors at Bhopal & Indore...more



Opinion on Investors Meet and MOU's : What's Right, What's Wrong ?..more
---
PRCI Metromirror.com Vigilant Citizens Forum - Attention Vigilant Readers
Should Dharna Bandh, Chakka Jam be banned? What should be the law to prevent such illegal activities?
Should the organizations and persons involved in the Bandh be prosecuted as the murderers?

Please send us your opinion at editormetromirror@gmail.com and Win PRCI - Metromirror.com Vigilant Citizen Awards or write to Editor Metromirror.com,Prime Plaza,3rd Floor, 10 No.Stop, E-3/46 Arera Colony, Bhopal-462016...more

---
Workshop on communication strategy to fight HIV-AIDS..more

---
Do we really need IAS/IPS Officers and Politicians for real development, growth and prosperity of the public?See Edit
Please send us your valuable opinion at editormetromirror@gmail.com

---
PRCI- Janta ki Adalat
पी आर सी आई- जनता की अदालत
Invited complaints and problems relating to Public Govt. departments/ Public servants
Please send your complaints/problems in detail (Hindi & English) along with your complete Name, Addres, phone, Photo and E-mail Address to the editor metromirror.com Bungalow -35 , Navdoorsanchar Colony,Palash Parisar, E-8 gulmohar Bhopal-462039
E-mail- editormetromirror@gmail.com
You will be invited to discuss your problem with the Right Authorities ..more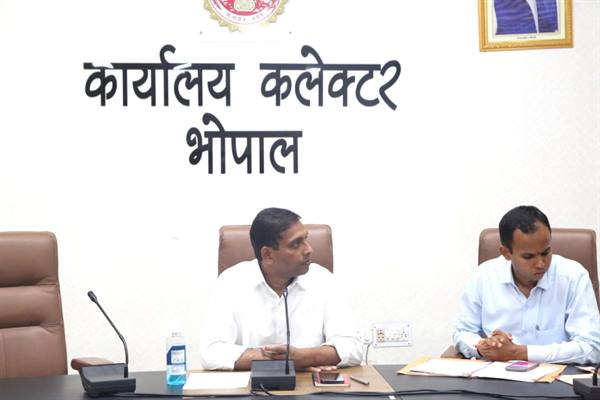 Chief Minister's public service campaign will run from May 10 to 31, Chief Minister Helpline and there should be no pendency in old applications - Minister Mr. Bhupendra Singh
A two-day grand program will be held on Bhopal Gaurav Divas, cleaning friends will be felicitated in 85 wards, under the chairmanship of in-charge minister Mr. Bhupendra Singh, review of preparations for Public Service Campaign 2.0 and Gaurav Diwas concluded.---More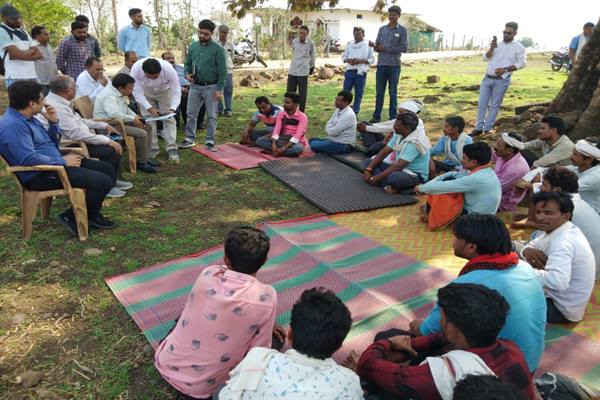 Divisional Commissioner reached several areas including forest village of Sehore district
Divisional Commissioner Mr. Malsingh reached several areas besides the remote forest villages of Sehore district on Saturday and took feedback from the villagers of the government schemes and instructed the officials to ensure the benefits of the schemes of the government to the villagers as discussed.---More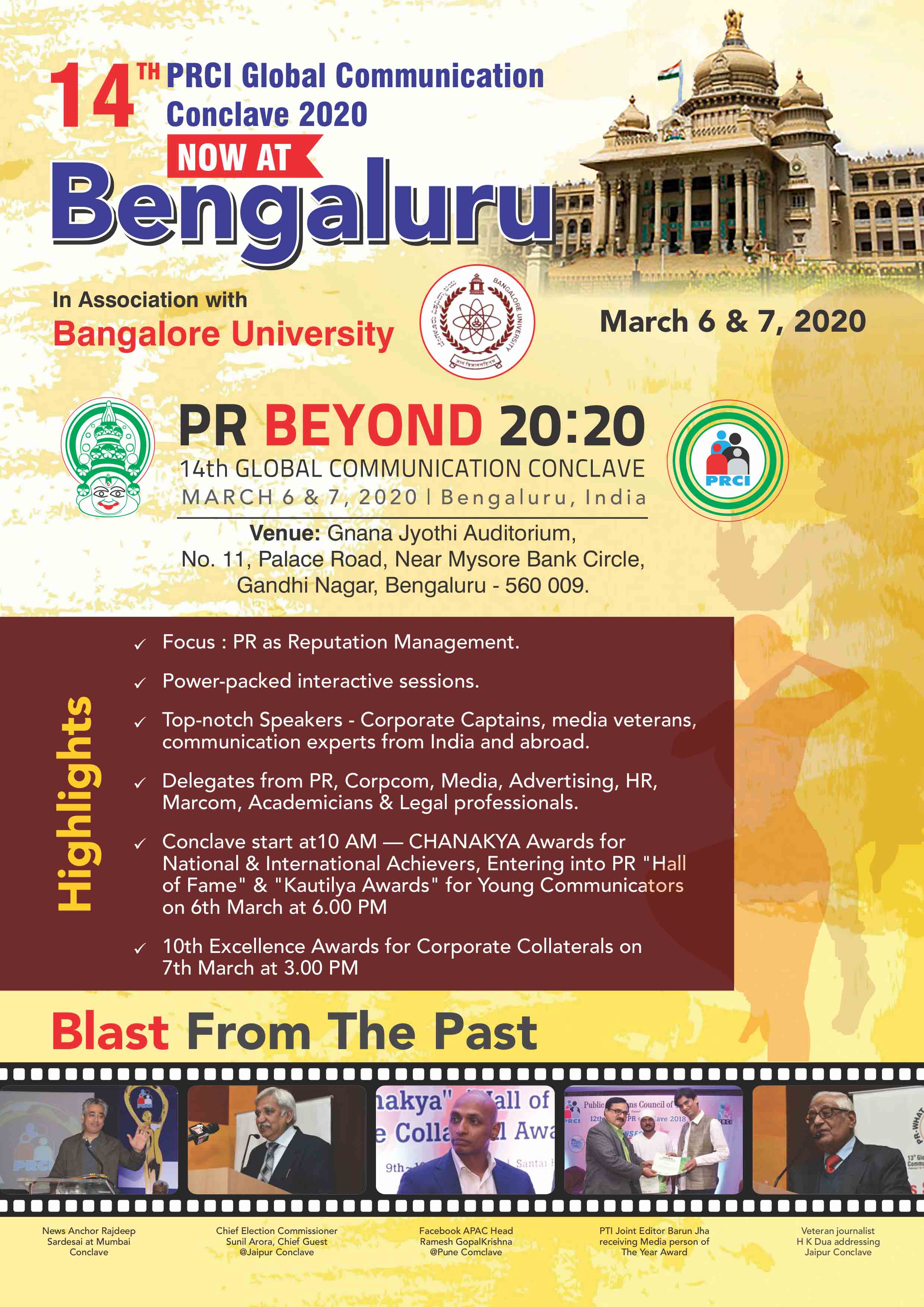 14th PRCI global communication conclave on march 6-7,2020 at Bengaluru. ---More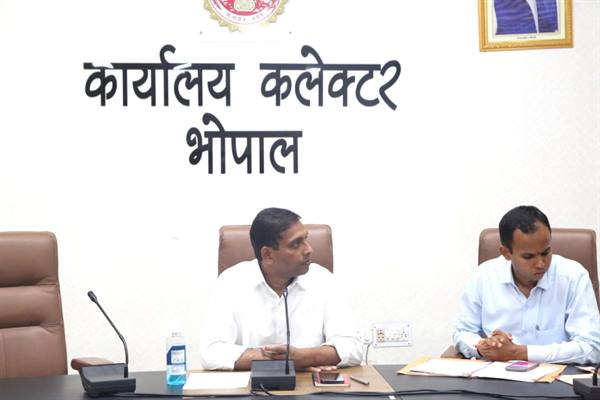 Any kind of negligence will not be tolerated in the applications of the Chief Minister Help Line, the Collector gave instructions to the officers of all the departments in the TL meeting
Collector Mr. Ashish Singh gave instructions to all the district officers of the departments during the time period paper review meeting It is requested that the Chief Minister should take the helpline service seriously and take immediate action on the applications received in it. ---More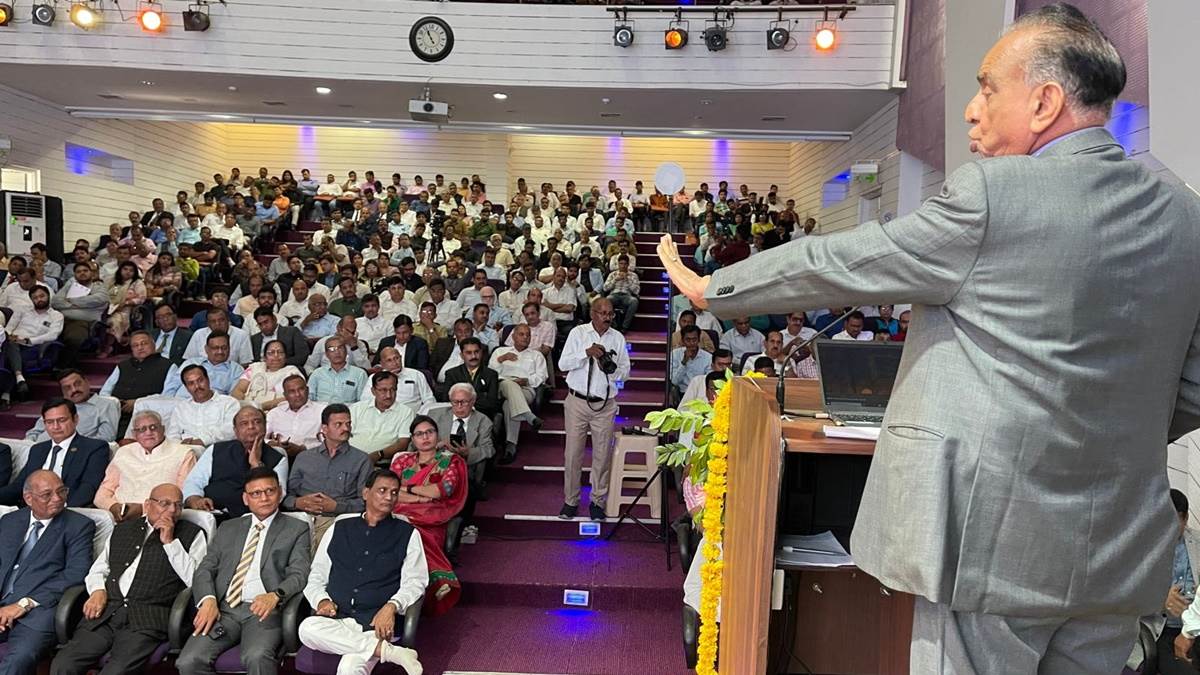 National Tax Conference started in Indore, 700 CAs from all over the country participated
The two-day 'National Tax Conference' under the joint auspices of All India Federation of Taxpayers Association, Indore CA Branch and Tax Practitioners Association was officially started on Saturday morning. After about four years, this conference started with the registration on Saturday.---More.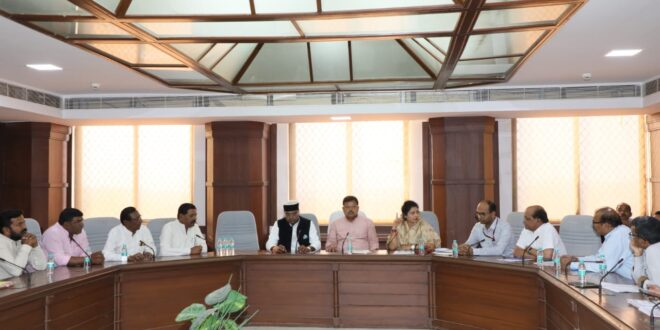 The case of electricity theft of 10 crores annually in BHEL Industry City reached the Energy Minister

The MLA said that the slums of this area should get a light connection - the officials of the electricity department said that we will get the connection only after handing over the ownership of the slum - power theft of crores is happening in BHEL due to mutual tussle - then the electricity department in Shivnagar slum how did..more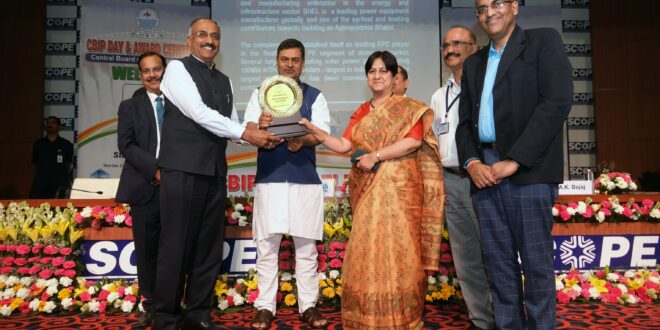 BHEL receives CBIP Award for Best Contribution in Solar Energy
BHEL has been awarded CBIP Award 2022 for Best Contribution in Solar Energy. Dr. Nalin Singhal, CMD, BHEL and Ms. Renuka Gera, Director (IS&P) received the award on behalf of BHEL from Shri RK Singh, Hon'ble Union Minister of Power and New & Renewable Energy on the occasion of CBIP Day . ..more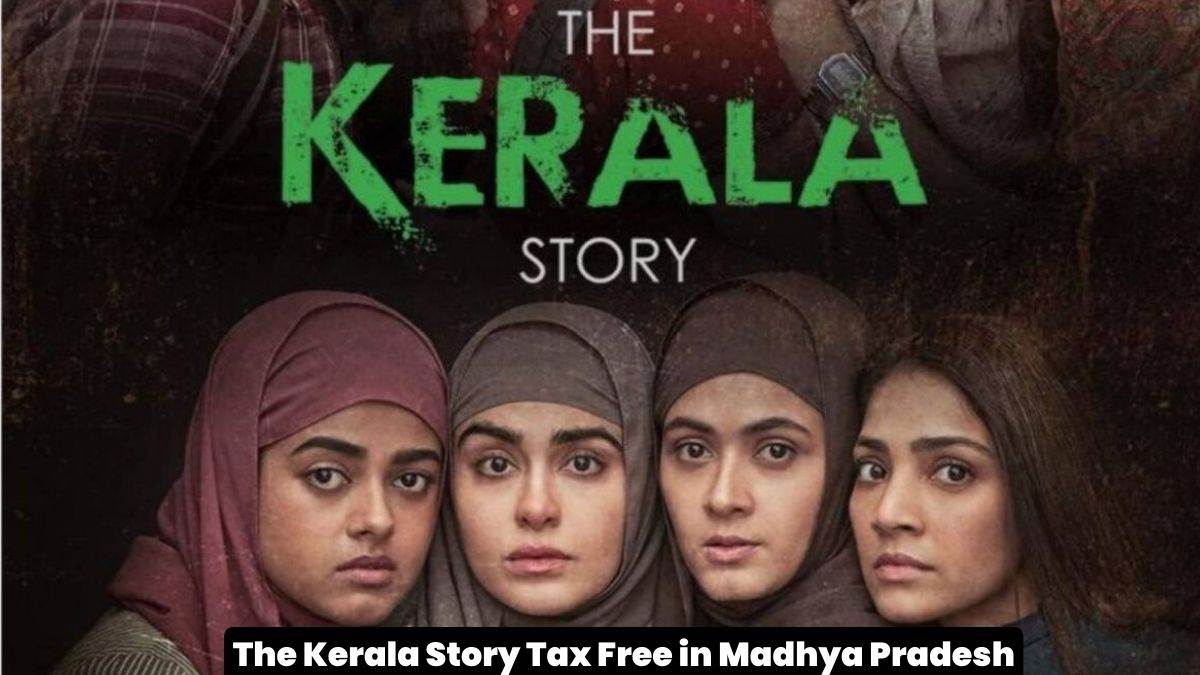 'The Kerala Story' will be tax free in Madhya Pradesh, CM Shivraj announced
CM Shivraj Singh Chouhan said this morning that the film The Kerala Story will be tax free in Madhya Pradesh. He said that this film educates and makes aware, children and parents must watch this film. ...more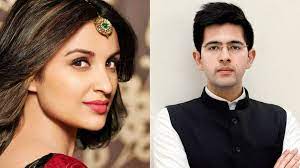 Parineeti Chopra-Raghav Chadha To Make Their Relationship Official On May 13?
Actor Parineeti Chopra and AAP leader Raghav Chadha will finally announce their engagement on May 13 in New Delhi. The couple could be seen leaving a restaurant together in the pictures and videos that the paparazzi posted. ...more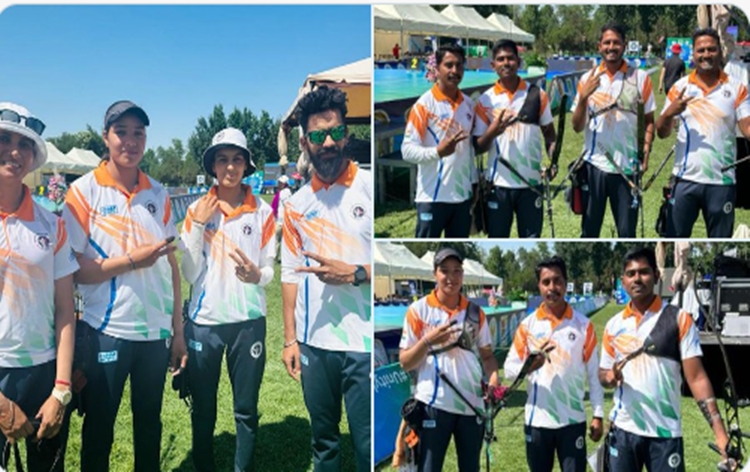 India bags 14 medals at Asia Cup stage-2 Archery World Ranking tournament
India has bagged 14 medals at the Asia Cup Stage 2 World Ranking Tournament to top the event in Tashkent yesterday. 14 medals include seven gold, five silver and two bronze....more

PM Modi congratulates Javelin thrower Neeraj Chopra for winning Doha Diamond League title
Prime Minister Narendra Modi has congratulated Javelin thrower Neeraj Chopra for his 88.67 meters javelin throw at Doha Diamond League. In a tweet today, Mr. Modi expressed happiness over Neeraj's first event of the year with first position.
...more


Senior Branch Manager & Manger in PNB, Ganjbasoda, Distt. demanded a bribe of Rs.20,000/-
CBI Bhopal Branch had registered the Case No RC0082008A0017 U/s 120-B of IPC and Sec 7 & U/s 13(2) r/w 13 (1) (d) of PC Act, 1988 on 18.12.2008 on the basis of Written complaint lodged by Shri Jaswant Singh against Shri Vishnu Khandelwal ..more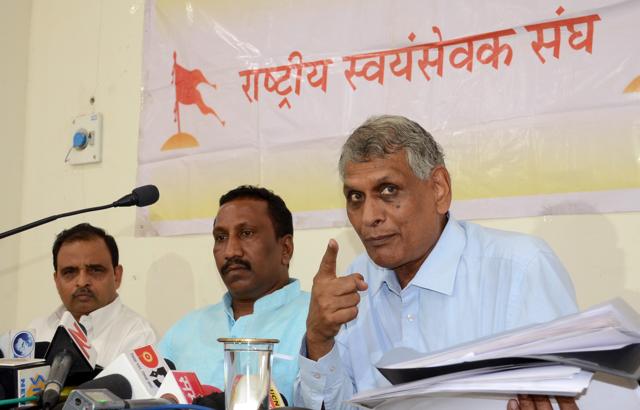 Balaghat assault: RSS demands arrest of accused police officers
Bhopal: Displeased with the way police assault on RSS pracharak Suresh Yadav was projected across the country, Sangh Parivar on Thursday demanded that officers involved in the case should be arrested with immediate effect ..more
MEETING POINT- A Friend in need is a Friend indeed.
---
---
ADD YOUR PROFILE TO WIN EXCITING PRIZES & OFFERS EVERY FORTNIGHT FROM METROMIRROR.COM
Click here to add your Photo & Details
---
METROSMILE:


SEND US YOUR
CARTOON/CARICATURE WITH YOUR DETAILS AND PHONE No.

Courtesy:
ARTPOWER

PHOTO OF THE FORTNIGHT:





www.MetroMirror.com is brought to you by BrainPower Media India Pvt. Ltd.
Admin. Office : Bungalow -35 , Navdoorsanchar Colony,Palash Parisar, E-8 gulmohar Bhopal-462039.
Mob-98930-96880

CM BLOG

PHOTO GALLERY

LADIES HELPLINE
1091, 1090
Women Police Station
0755-2443860
Women Cell
0755-8989016510,11
Women & Child
Development Commission
0755-2548599
Police Control Room
100
Child Line
1098

BUSINESS TO BUSINESS INTEGRATED BUSINESS SOLUTIONS TO ADVERTISE
CALL : 9893096880
BHOPAL

Wedding / Party Event
Publish your Wedding / Party event in METROMIRROR.COM No. 1 News Magazine Published since 2003
Rs.21000/- only with 20 best moment Photos and Home page Pointer.
Retirement Greetings
Because life starts at 60 Publish His / Her life sketch with 4 Best moment Photos

MISSING
Inform about the MISSING PERSON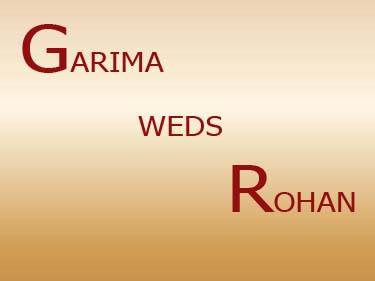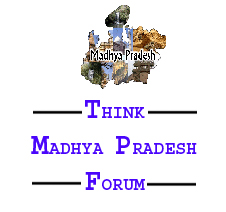 Think - Tank for pragmatic, peaceful Prosperous Madhya Pradesh
OPINION POLL
*Is Corruption the main
issue in Madhya Pradesh ?
TO PARTICIPATE
CLICK HERE
Gift hamper for the 3 lucky participants.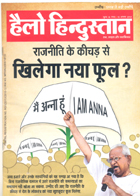 For Exclusive Advertising Offer
Contact : Bhopal 98930-96880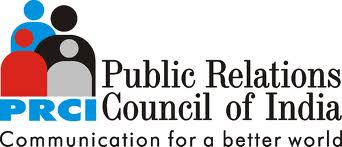 INDIAN MEDIA CENTRE








WALK-IN INTERVIEWS
START YOUR CAREER TODAY
METRO MIRROR
BOOK CLUB