#EngineersDay

We cannot think a World without Engineers. Best wishes for all Engineers.


#ShivHarshOnWisdom




#ForwardIndiaForum



---
#SupportSeniorCitizensToFly
#MetroMirrorForSeniorCitizens

We request all Airlines to allow all Senior Citizens to fly at Rs. 2000/- from one destination to another within India. Pl mention

#WeSupportSeniorCitizensToFly

Pl send your opinion at editormetromirror @gmail.com
---
#TeachersDay #Sept5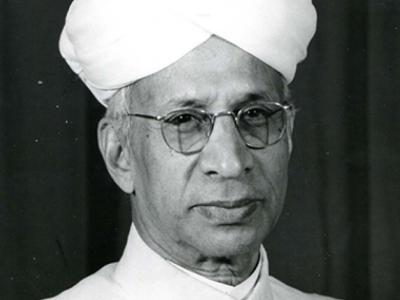 I bow my head before all my Teachers and also Students through whom I could learn and develop my Communication, Leadership, Public Relations and Management Skills. From my #School / #College days to today, I have always been a #Teacher and #Student too. I enjoy Teaching and Learning. Had the opportunity to Train students , Entrepreneurs and Professionals to develop their Communication, Soft Skills, General Knowledge, Social Skills, Managerial, Advertising and Branding ,Media, Journalism, and Public Relations. When a candidate appears for Interview, I generally spend my time to guide him/her why and how they could improve their #Skills for better #Employability.
Happy Teachers Day.
#ShivHarshOnWisdom MetroMirrorBrainpowerSkillsCentre
---
#Sindhu #Badminton #WorldCup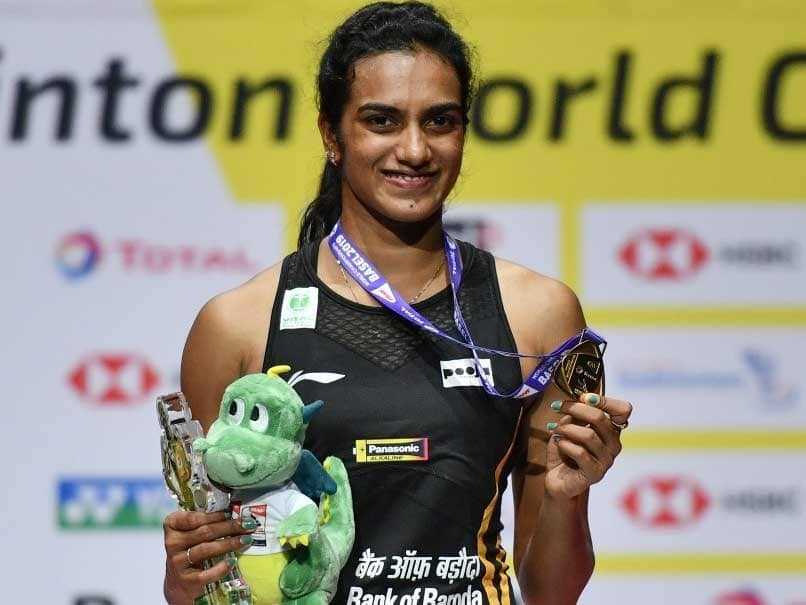 Congratulations Sindhu. You are #ProudOfIndia
#ShivHarshOnWisdom #ForwardIndiaForum
---
#ArunJaitley #FinanceMinister #India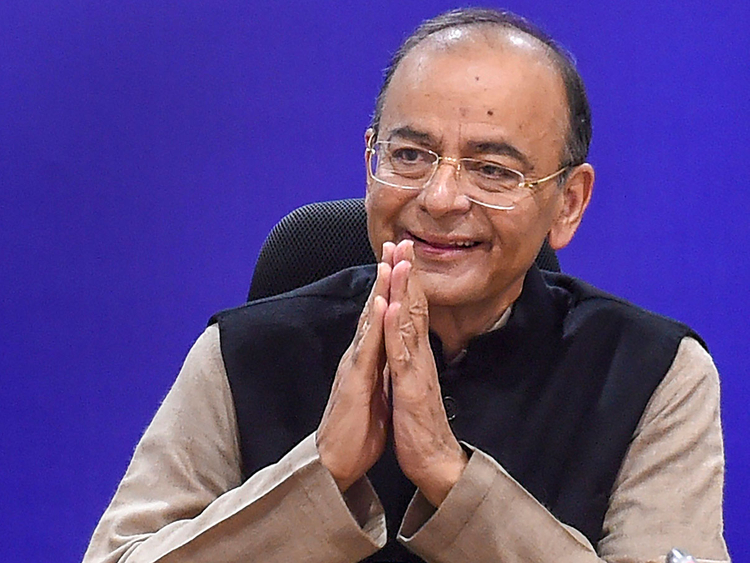 We have lost one of the brightest Solicitor, Politician and nice person India have ever produced. Rest in Peace #ArunJaitley saheb.
@PMOIndia @fifbhopal #MetroMirrorTributes @METROMIRRORcom1
---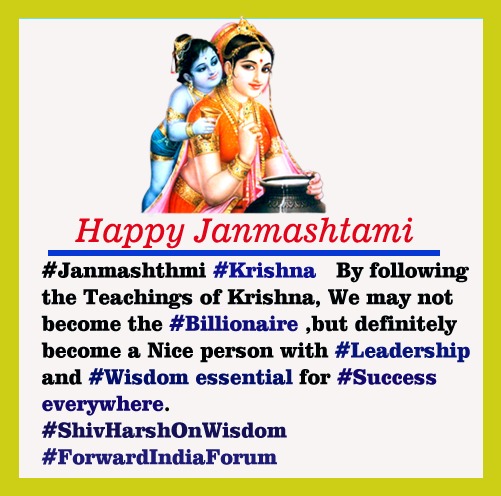 ---
#BabuLalGaur #CM #MadhyaPradesh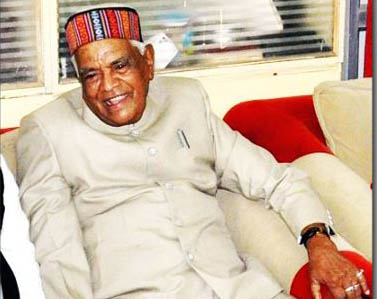 Gaur Saheb had extraordinary Administrative and Human Relations skills. He would be remembered forever by the all Bhopalis. Sadar Naman. Rest in Peace.
#MetroMirrorTributes #ShivHarshOnWisdom #ForwardIndiaForum
---
#FACETOFACE
#FORWARDINDIAFORUM
#METROMIRRORINSPIRINGINTELLECTUALS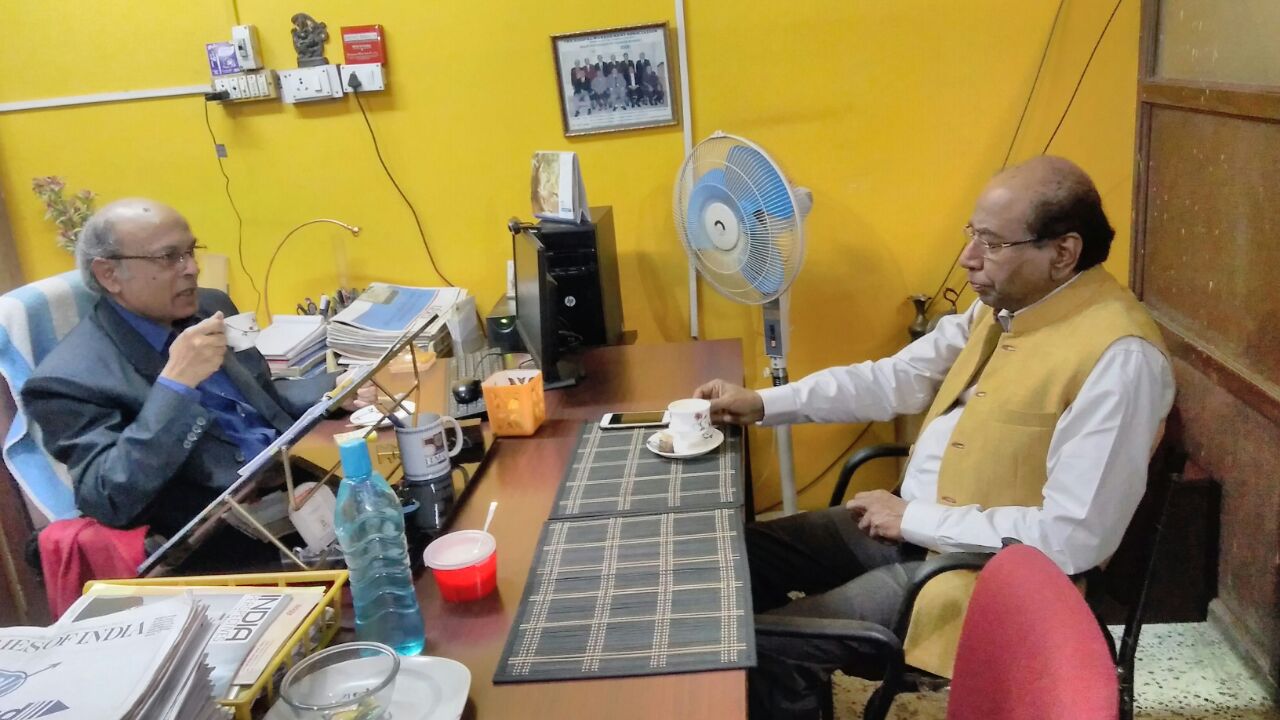 Discussed on various vital issues with Sh NK Tripathi ji, exDGP and VC Vindhyachal University. He said its unfortunate to file defamation cases against Journalists and Cartoonists. He said Media is free but Journalists and Editors are not free to publish what they want.There is always pressure from Media owners and influential persons including Politicians and Bureaucrats. He also said that sting operation should be done keeping in mind the Public interest, not for TRP and creating sensations. Mr Tripathi still believes that Print Media is more credible than Electronic. He however said that Digital Media is emerging Powerful with fast increasing Readership and Advertising revenue. He also suggested that all government officials and Public Representatives should be ready to hear the problems of Public on 24x7.He said all citizens can talk, Email or WhatsApp any government officials at anytime, its their duty to serve the Public on priority. Photo: www.MetroMirror.com
---

#ProudOfIndia #PowerfulIndia
#IndependenceDay

No country in the World is as Powerful, Cultured, Vibrant and Homely as #myIndia. Our biggest challenge is to eradicate many Social evils, Corruption , increasing Crimes and insensitivity present in the Society.
Hopefully we would soon overpower with all evils present in the Society.
#MetroMirrorForwardIndiaForum #MetroMirrorFIFWakeUpIndiaInitiative #ShivHarshOnWisdom #SocialRevolution

#SushmaSwaraj

Can't believe that very Popular ,Intelligent and Humble ExForeignMinister
#SushmaSwaraj is no more with us. Shradhanjali. Rest In Peace.

#370 Congratulations to our PM Sh Modi and Home Minister Sh Shah for the most Courageous decision. This would bring significant Prosperity and Peace for

This would bring significant Prosperity and Peace for
#JandK and enhance image of
#India Worldwide.
#OneIndiaPowerfulIndia
#ShivHarshOnWisdom #MetroMirrorForwardIndiaForum

#EaseOfDoingBusiness

Request our PM Sh Modi to please make it Top priority to turn #India as the World's Most Business Friendly Country before we could think to be a
#SuperPower
#NoMoreCorruptionAndCrimes
#NoMoreTaxTerrorism
#EmploymentThroughEntrepreneurship #MetroMirrorForwardIndiaForumWakeUpIndiaInitiative #ShivHarshOnWisdom

#RIP VG SIDDHARTHA

Very true. Harassment of Entrepreneurs by Tax authorities or other govt authorities or by employees should be treated as offence. Small and Big entrepreneurs are really doing wonderful role by employing lakhs of people and creating wealth for India. Even an entrepreneur employing two people is playing a great role! Mr Siddarth was great and successful Entrepreneur. He would be remembered forever by the all Indians. Rest in Peace...
#CCD
#VGSiddhartha
#MetroMirrorFIFWakeUpIndiaInitiative
#EmploymentThroughEntrepreneurship #EaseOfDoingBusiness

#CorruptionAtUP

#FlyoverCollapse
#WakeUpIndia Arre Bhai Flyover Harkoi nahi Bana sakta Hai. Logo Ki Jaan se bhi pyari hai Rishvat?
#MetroMirrorForwardIndiaForum
#TransparencyForProsperity
#Shradhanjali .
---

#Chinese people

Chinese people look simple and sober while Indians look more clever - the secret of success lies in their dedication skills and honesty.We should emulate their attitude to become the world's most admired country.

---

#IndianPolitics #PoliticalReforms

Now our Top priority should be to adopt World's Best Political Systems and Procedures to build the Right Image of Indian Politics Worldwide.
#MetroMirrorForwardIndiaForumWakeUpIndiaInitiative Suggestions invited at editormetromirror@gmail.com
---

#CleanestCitiesOfIndia

#Indore No1 and Bhopal No2 Congratulations, We are Proud of Indore and Bhopal.
#MetroMirrorForwardIndiaForum

---

#JournalismMeansBravery

A Journalist must find out what's wrong with Government, Public funds, Public Institutions. To investigate and write about everything happening wrong and also to report everything happening Right in the Society is the duty of Journalist. Journalist should never be treated as the Enemy, if we all are interested to know the facts for the wellbeing of the Society as a Whole.
#RespectJournalistAndJournalism
#WakeUpIndiaInitiativeByMetroMirror

---

#WakeUpMadhyaPradesh

#ShameBhopal Its really shameful to learn the Gangrape of 19 years old student by four Goondas at just 100 Meters away from PoliceStation! Request Police, Administration, Vigilant Citizens,NGO, and Media that Criminals should not turn this Peaceful, Beautiful, Cosmopolitan State Capital into City of Crimes. We are
#MetroMirrorThinkMadhyaPradeshForum #ForwardIndiaForum
#DigitalPressClub
How Bhopal could be turned into Peaceful Vibrant city without Crimes and Criminals? Pl send your Suggestions to : editormetromirror@gmail.com Best Suggestions would receive Editor's Trophy and Certificates.
---

MP Jansampark should initiate for Complete Transparency

Madhya Pradesh government every year sanctions crores of rupees budget for the Public Relations department to build the good image of the government, but the PR department failed to build the right image in the minds of the common people because the PR department itself could not initiate the complete Transparency and the discipline required to convince others. The PR department should initiate to update the all expenses and release orders for advertisements issued to the various media organization and other non-media organizations on their website daily as their commitment for Transparency to the common people.

It is the right and duty of the common people to know and have watch over the Income and Expenses of the various government departments. It is also the duty of the common people to stop the government for doing wrong.

Now, All government departments and public institutions should mention all the expenses and income on their website every month, also the objects of the department, Name, Phone no. and Email of the various officers and their Scope of work should the clearly mentioned as a big measure of Transparency and Empowerment of the common people. This definitely help the government to build their positive image.

Another important Transparency tool is to empower the common people with Photo Id card to send the question to the concerned officer at their official Email Id , and the officer should respond to the query within the specified time.
The complete process should be online. Here it is worth mention that the real development is based on the foundation of Transparency and Discipline.
---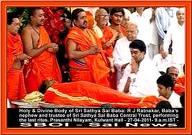 INDIA NEEDS SAI IN EVERY VILLAGE AND CITY FOR THE WELFARE OF POOR
-Lakhs of devotees paid tributes to the saibaba.
-Prominent personalities of India reached at the Puttapathi to pay their homage including Prime Minister Manmohan Singh, President Pratibha Patil,Sonia Gandhi & Sachin Tendulkar.
-India needs one Satya Saibaba for every town/village to provide the best Medical, Education & Civic amenities to the poorest of the poor -Metromirror.com-
---