---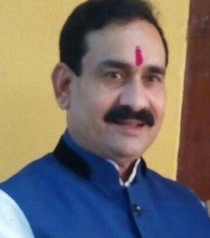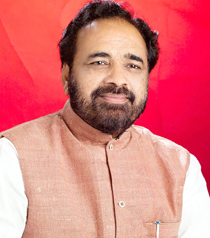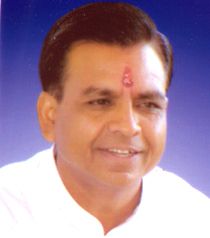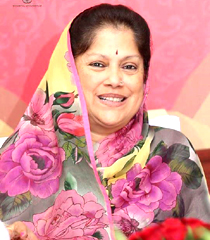 ---
---
---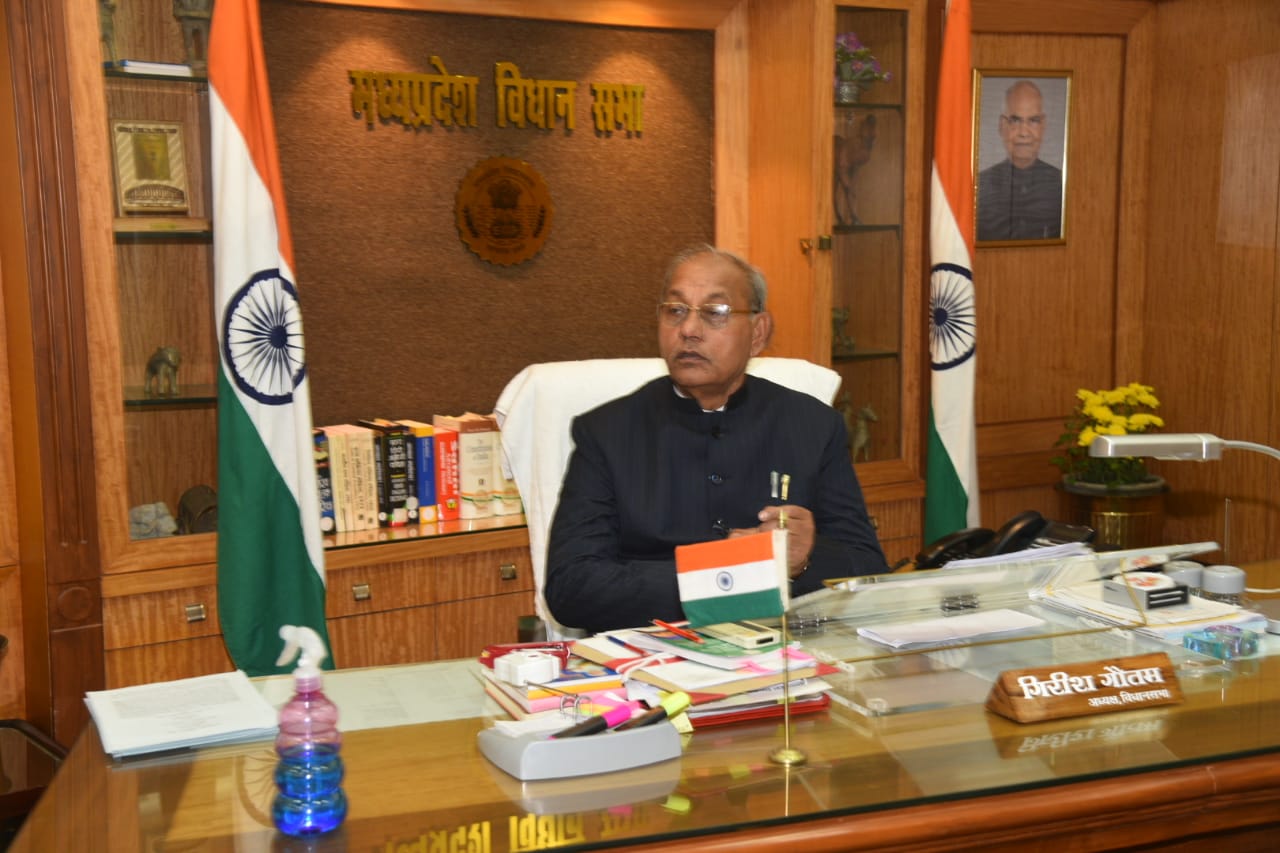 Mr. Girish Gautam
President
Residential Address -- (1) Village-Karaudi , Po.-Delhi via Mangawan , District-Rewa (M.P.)
(2) Mohalla Urhart , District-Rewa (M.P.)

---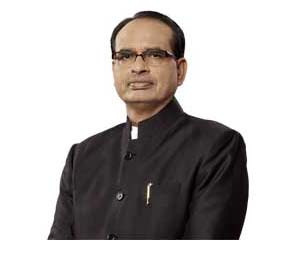 Shri Shivraj Singh Chouhan
Chief Minister
Residential Address -- (1) Village-Jait , Po.-Sardar Nagar , Teh.-Budhani , District-Sehore (M.P.)

---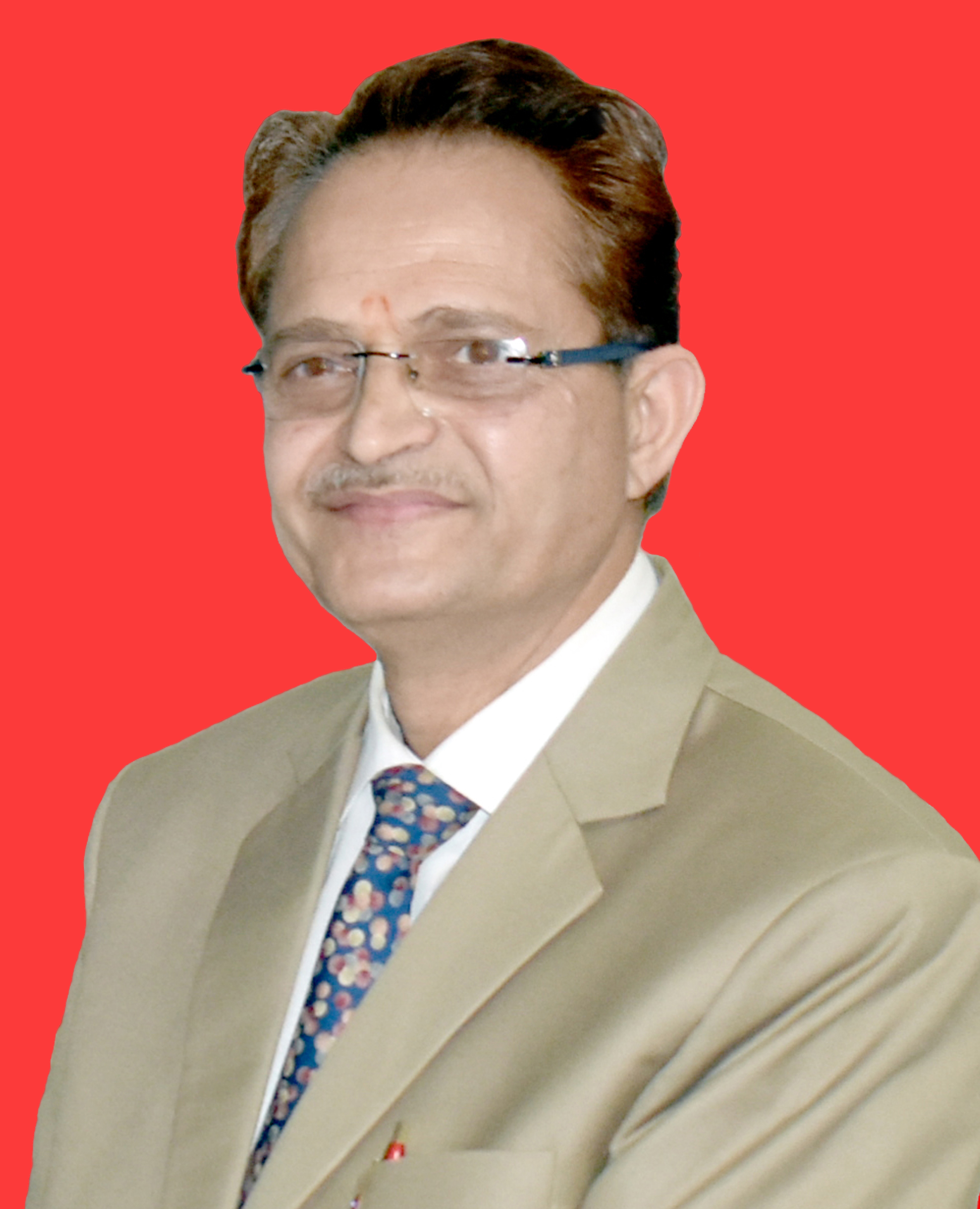 Shri Awadhesh Pratap Singh
Principal Secretary

Office Tel: 07552440212 / 2440206, EPBX. No. : 07552523006
Office Fax: 07552440208, Home Tel : 07552440410
e-mail: ap.singh@mpvidhansabha.nic.in
Residence: D-1, Chaar Imli, Bhopal (M.P.)
---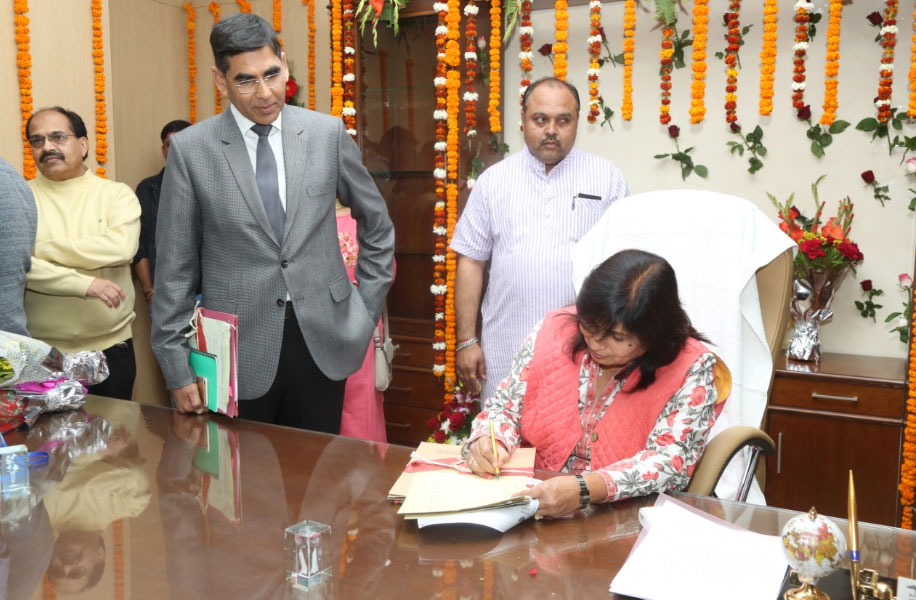 Minister Dr.Vijaylaxmi Sadho assumes charge
Bhopal:MMNN: 9 January 2019


Minister for Culture, Medical Education and Ayush Dr. Vijaylaxmi Sadho assumed charged at Mantralaya today. Additional Chief Secretary Medical Education Shri R.S. Julaniya, Additional Chief Secretary Ayush Smt. Shikha Dubey, Principal Secretary Medical Education Shri Shivshekhar Shukla and Culture Secretary Smt. Renu Tiwari were present on the occasion. Dr. Sadho said that there Madhya Pradesh has not only one culture like other states but it is a cluster of various cultures. She mentioned that efforts will be made on priority for conservation of all the cultures in its natural form in better manner. She further mentioned that after every 40 kilometer language and culture change in Madhya Pradesh. Not only one culture but all the cultures like Bundelkhand, Baghelkhand, Nimari, Mahakoushal, Malwa etc. will be accommodated. Reviews departmental activities too Immediately after assuming the charge, Dr. Sadho reviewed activities of all the three departments during the introductory meeting. She told all the Heads of the Departments to make efforts to fulfill promises of the manifesto at the earliest.
---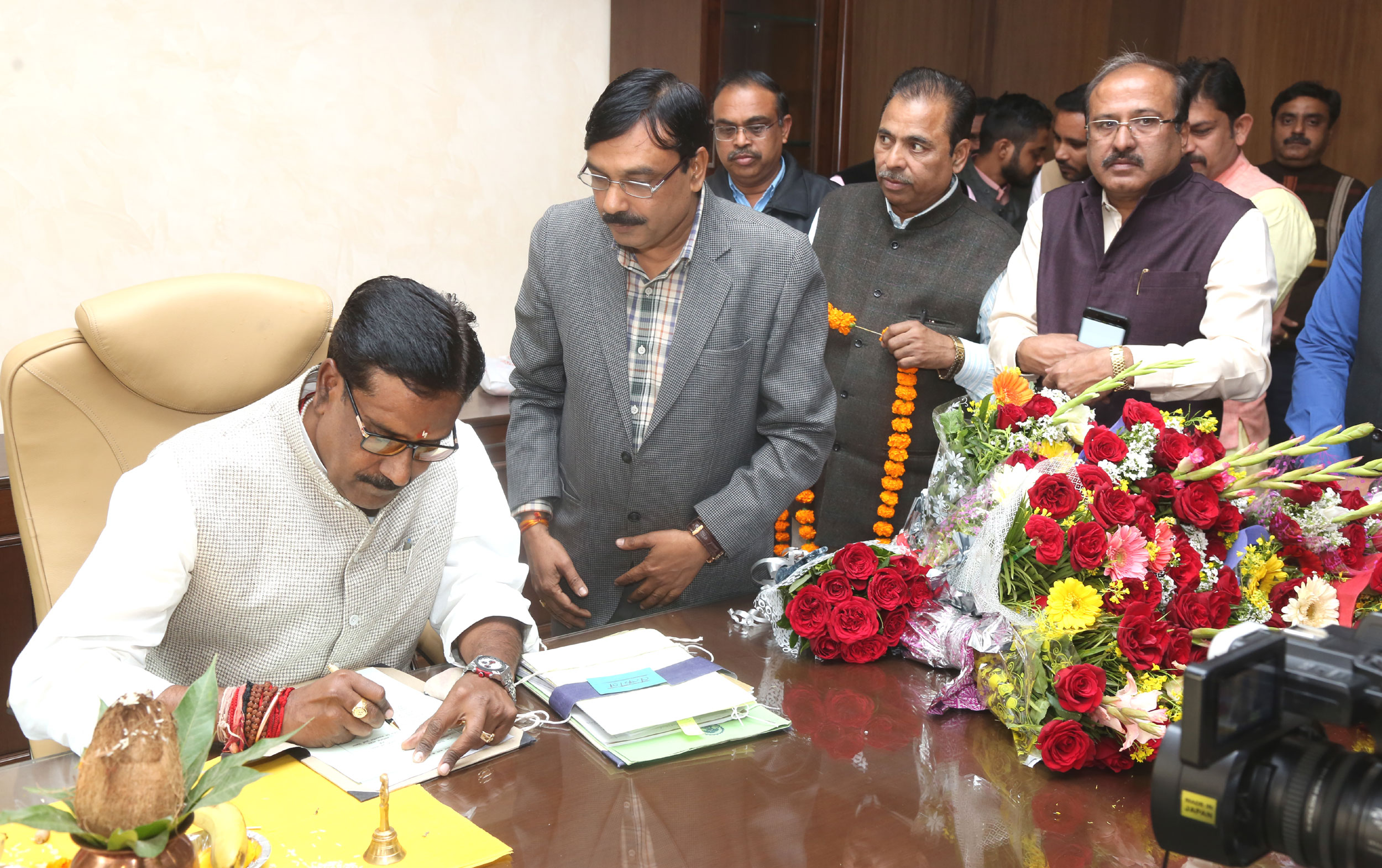 Artisans will not be forced to migrate
Bhopal:MMNN: 9 January 2019


Minister for New and Renewable Energy, Village Industries and Cottage Industry, Shri Harsh Yadav, took charge in Room 216-B of Vallabh Bhavan 2 this morning. Shri Yadav held a discussion with the departmental officials and sought information about departmental activities. Shri Yadav also took charge today in his room at the Vidhan Sabha Bhavan. Minister Shri Yadav said that he will make efforts to get direct assistance for the artisans. State government will provide assistance to the cottage industries and apart from providing assistance through various schemes for their small and cottage industries, they will be given more opportunities for craft development to strengthen them financially so that they do not have to migrate from their villages in search of jobs for more income. Minister Shri Yadav said that efforts will be made to enhance renewable energy in villages and there will be serious efforts towards providing cheap, accessible electricity. Principal Secretary New and Renewable Energy Shri Manu Shrivastav and Commissioner Handicrafts Shri Neeraj Dubey were present on the occasion.
---

Active role gets public representatives a separate identity – Vidhan Sabha Speaker
Bhopal:MMNN: 20 March 2018


Office-bearers and social workers from various organizations of Datia district today met Vidhan Sabha Speaker Dr. Sitasaran Sharma. These representatives who were here on the invitation of Public Relations, Water Resources and Parliamentary Affairs Minister Dr. Narottam Mishra to witness proceedings of the House in the capital held talks with the Vidhan Sabha Speaker. Speaker Dr. Sharma said that a public representative attains a separate identity through an active role in public life. Dr. Mishra is an ideal public representative, he said. Dr. Sharma gave information related to routine House proceedings, dialogue between ruling party and the opposition and interruption in proceedings to the invited representatives. The Speaker said that interruption in the House is also a part of democracy. Senior Parliamentarian Shri Devnarayan Yadav also writes in the Legislative Bulletin that interruption is a democratic right but it should not be misused, PR Minister Dr. Mishra introduced the representatives to the Vidhan Sabha Speaker. Dr. Sukarna Mishra, Shri Mahesh Sharma etc. were also present on the occasion during the meeting.
---

MP leading state in development and public welfare works: CM Shri Chouhan
Bhopal:MMNN: 26 February 2018


Chief Minister Shri Shivraj Singh Chouhan said that in the present political scenario, the new trend of politics of performance has begun. Only those who progress will succeed. Today Madhya Pradesh is a leading state in development and public welfare works. About one and a half decade ago, the state was considered backward and bimaru. He said that Madhya Pradesh is a progressive and fast developing state. It tops in agriculture, Pradhan Mantri Gramin Awas Yojana, Public Service Guarantee Act, Tourism, Solar Energy, Cleanliness Survey, Social Security schemes, Road, Power, Irrigation, Women Empowerment and Farmer Welfare works in the country. Shri Chouhan said this during an informal chat with journalists of Karnataka state at Vidhan Sabha premises today. On the occasion Principal Secretary to the Chief Minister Shri S.K. Mishra and Commissioner Public Relations Shri P. Narhari were also present. CM Shri Chouhan said that the state government has given topmost priority to development and public welfare works, made several innovations and implemented effective schemes. Nearly 50 percent jobs are reserved for women in local self governments and in teachers' posts and in all other government jobs except Forest Department 33 percent has been reserved for women empowerment. In year 2006, Ladli Laxmi Yojana was launched in the state to ensure that daughters are not considered burden besides proper arrangement of their education. Today there are 37 lakh Ladli Laxmis in the state. These girls are being provided with more than Rs one lakh for education and on attaining 21 years of age. Good results of these efforts have also started showing. Bhind district was the most backward of all districts in the state in sex ratio but now this ratio has also improved. The bill related to death penalty to rapists has been passed in the Vidhan Sabha and has been sent to the President for his approval. Similarly, farmers being given loan on zero percent. State government extends all possible assistance to farmers at the time of natural calamity. Several effective steps are taken along with relief works like Bhavantar Yojana to compensate for the losses. Loss is estimated at the value of Rs 30 thousand per hectare so that the farmer does not get disappointed even in adverse circumstances. A law has been made in state and the poor person has been made land owners. Mukhya Mantri Medhavi Vidyarthi Chhatravritti Yojana has been started so that poor outstanding students get opportunities for development and shortage of funds does not hamper their growth. In this state government bears the fees of higher education of outstanding children. Shri Chouhan told that Madhya Pradesh is being awarded the Krishi Karman Award for the last five consecutive years. Agriculture Growth Rate is 20 percent on an average. Irrigated area has increased from 7.50 lakh to 40 lakh hectare. Work is on to increase the irrigated area upto 80 lakh.Narmada-Kshipra has been added to the Nadi Jodo Pariyojanas. Narmada-Gambhir work is near completion. Madhya Pradesh is on top in implementation of Pradhan Mantri Gramin Awas Yojana. The state has bagged the Best State Award for Tourism. Madhya Pradesh is the first state to form the Public Service Delivery of Guarantee Act. In the Cleanliness Survey last year, 22 cities out of the selected 100 cities were of Madhya Pradesh. MP is leading in the country in environment conservation awareness and realization of duties. The world's biggest water conservation campaign was initiated in the form of Narmada Seva Yatra. Nearly 6.73 crore saplings were planted on both the banks of the river. In a discussion with journalists Shri Chouhan seconded the idea of conducting elections simultaneously all over the country. Lauding the efforts of the Prime Minister Shri Narendra Modi, he said that development is hindered when separate elections are held. Holding elections at the same time is in the interest of the country. Shri Chouhan said that he will hold a discussion in this regard during a meeting of Chief Ministers to be held shortly.
---

CS reviews Vidhan Sabha session's preparations
Bhopal:MMNN: 19 February 2018


Chief Secretary Shri Basant Pratap Singh reviewed pending works and preparations for the forthcoming Vidhan Sabha session. It may be noted that the forthcoming session will begin from February 26 to March 28, 2018. There will be 18 meetings in the 31-day session. During the meeting Shri Singh reviewed issues and bills to come up in the session, notifications of pending zero hour, incomplete answers to questions and department wise recommendations of Public Accounts Committee. The Chief Secretary directed to provide information of bills and administrative report on time. Additional Chief Secretary Forest and Planning Shri Deepak Khandekar, Principal Secretary Parliamentary Affairs Smt. Veera Rana, Principal Secretary Agirculture Dr. Rajesh Rajoura, Principal Secretary Revenue Shri Arun Pandey, Principal Secretary Commercial Tax and Culture Shri Manoj Shrivastava and other senior officers were present during the meeting.
---
MP Vidhan Sabha Monsoon Session begins today
MMNN:17 July 2017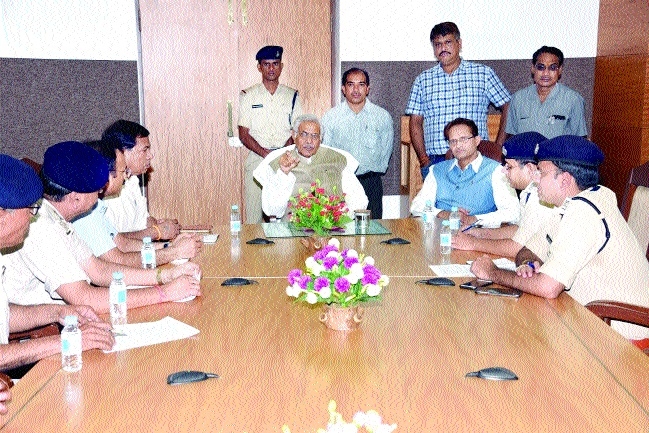 Monsoon Session of the 14th Vidhan Sabha will start from Monday and will conclude on July 28. As many as 10 meetings will be held in 12-day session of the floor. Vidhan Sabha Speaker Dr Sitasharan Sharma, holding a meeting, reviewed the preparations of strict security arrangements and gave necessary directives to them. Vidhan Sabha Principal Secretary Awadhesh Pratap Singh said that, after issuing notification about Monsoon Session, as many as 3,257 questions' information has been received so far, whereas 221 of call attention motion, seven of adjournment, 37 of non-government resolution and 60 of zero hours have been received. Information about three Government bills and a private members' bill has also been received at Vidhan Sabha Secretariat. It is worth noting that it will be 14th session of 14th Vidhan Sabha.
---
A Historic Budget That Generates Hope and Confidence in Youth
MMNN:2 March. 2017
Reacting to the 2017-18 budget presented in the Vidhan Sabha today, Chief Minister Shri Shivraj Singh Chouhan termed the budget as historic and people oriented apart from being a well-wisher of farmers. He said that it is largely a budget designed for the welfare of farmers and for the development of the poor. This budget has instilled hope and confidence in the youth. It is a budget that empowers women and saves the environment. It is a budget for river conservation.
The Chief Minister said that adequate provisions have been made for the social sector, be it School Education, Higher Education or Medical Education.
The budget for Medical Education has been raised to 61 per cent. To strengthen health facilities, the budget for health has been increased up to 16 per cent. Women who have lost their husbands (widows) will now acquire pension irrespective of her financial status. Government employees will get the seventh pay scale from the month of July.
Shri Chouhan said that provision of more than Rs 33 thousand crores has been made for the agriculture sector. He said that several schemes have been launched for the welfare of poor under the Welfare Year for Poor. Adequate provision has been made for the education of talented children. Budget has been raised in proportion to the SC/ST population.
Shri Chouhan said that the new budget would bring the state in the line of developed states. Adequate provision has been made for irrigation and roads with the view of infrastructure development. There is a 12 per cent hike in budget for irrigation and 28 per cent for NVDA.
The Chief Minister said that asphaltation work would be carried out under the Mukhya Mantri Gram Sadak Yojana. Efforts are being made to improve power arrangements. Arrangements have been made for housing, medicine and education for the lower strata of society.
Shri Chouhan said that the government will pay for the admission of talented children who acquire 85 percent marks into national educational institutes without any discrimination. If the Medical College is private, then they will be asked to sign a bond for service in rural areas. With this aim a fund with Rs 1000 crore is being made for which Rs 500 crore budget has been provided.
Shri Chouhan said that budget has been provided for Narmada Seva Yatra, Ladli Laxmi Yojana and Women Self-Help Groups. New teerths has been included in the Chief Minister's Teerth-Darshan Yojana. From the cultural point of view, also this is a unique budget. Veer Bharat Nirman has been initiated after Shaurya Smarak. Provision has been made for setting up Vedant Peeth in the memory of Adi Shankaracharya. He said that the budget is overall a historic budget.
---
Digvijaya's tweet stalls House for 30 minutes


Bhopal:MMNN: 27 July 2016


Bhopal : Congress general secretary Digvijaya singh's tweet triggered a war of words between the ruling party and the Opposition in the Assembly on Wednesday forcing Speaker to adjourn the house for half an hour.
At the end of the Question Hour, legislative affairs minister Narottam Mishra referred to the tweet and said that an outsider was directing Congress MLAs. Infuriated Congress members tried to corner the government over the Bhargav, Dr Gaurishankar Shejwar and Lal Singh Arya came in Mishra's support and declared it a breach of privilege.
In between Mishra claimed that Singh's act was an affront to the acting Leader of the Opposition who was a tribal. As Congress chief whip Ram Niwas Rawat tried to disrupt Dr Shejwar, Mishra commented that the Congress was dissuading a Scheduled Caste minister from speaking in the Assembly.
Shejwar too said that he would not allow Rawat speak a single sentence if he was not allowed to express himself. Shejwar's comments further infuriated Congress legislature.
The issue was later resolved by Leader of Opposition and legislative affairs minister.




---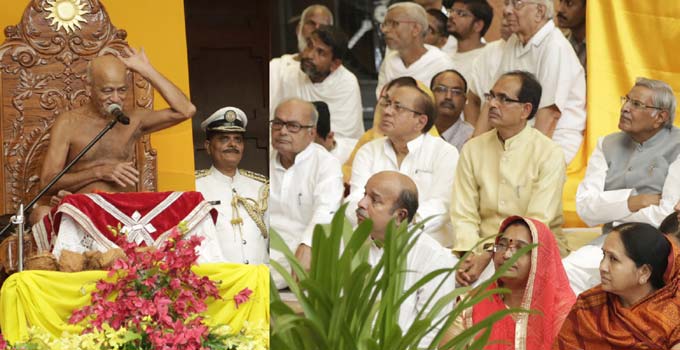 Cooperation of ruling and oppositian party is necessary in democracy

Bhopal:MMNN: 29 July 2016


Premises of Madhya Pradesh Assembly was mesmerised with the presence and blessings of Acharya Shri Vidhya Sagar Ji Maharaj. Both the representatives of the ruling party and opposition were spell bound by the sermon of Acharya Vidhya Sagarji Maharaj.
It may be mentioned that on special invitation given by Vidhan Sabha Speaker and Chif Minister Shri Shivraj Singh Chouhan Vidhya Sagarji Maharaj along with his spiritual team of 38 Munis visited Vidhan Sabha for Divya Deshna' programme. Maharaj ji is on his chaturmas tour to capital.
Vidhan Sabha Speaker Shri Sitasharan Sharma, Deputy Speaker Shri Rajendra Singh, Chief Minister Shri Shivraj Singh Chauhan, Leader of Opposition Shri Bala Bachhan, Finance Minister Shri Jayant Malaiya, PWD Minister Shri Rampal Singh and other member of Cabinet received Munishri at Vidhan Sabha. Vidhan Sabha Speaker and Chief Minister welcomed the Saints presenting Shrifal and urged to address the discourse. Chief Minister Shri Chouhan said that knowledge always enlightens people working in Social Life to do better work for the benefit of common man. A large number of followers were present.

Acharya Vidhya Sagar Ji said that

Assembly is a pious place where legislation and a nation is build. Ruling and opposition parties should only think of nations benefit. The ultimate goal is people's welfare.
After election both the ruling and opposition party should work for country, State and peoples welfare. Resulting is being democracy prosperous and country will march ahead. Coopertion of both the party is necessary in democracy to fly high. The citizens are priceless treasure and to safe guard them is the duty of the legislature.

Deep strong roots always strenghting the trees.

The flow of Dharma is not automatic, it has to spread effortfully. Accumulation of funds should only be for the public distribution. Indian distribution system should be reformed.

Education and medical facilities should be inproved further. Both are must stay away from commercialisation. Save student from being physically and mentally ill.

History is being ignored. Identify your pride and revitalize history again. Arcuse selfesteem in our minds.

Not only west, India is also enriched with the knowledge of science. Old India is enriched with the knowledge of all kind.

Education system should be based on mother tongue. English is not bad, can be read as language but teaching and speech is best in our mother tongue. Exellency is proved only in mother tongue.

CM Shri Chouhan deserves praise for setting up of Atal Bihari Hindi University.

The progress in last 70 years in not enough yet while it was possible. Madhya Pradesh is the centre point of the country. It can prove the refining point of the country. Both ruling and opposition party have to work together for development and prosperity.

No other country is as prosper as India in a democratic way.

India has inclusive culture and the rich heritage of non violence. Ignorance to this results negativity and alienates from the route of duties. Only culture is the element which links the society.

---
Malaiya, Nayak trade charges over corruption
Bhopal:MMNN: 27 July 2016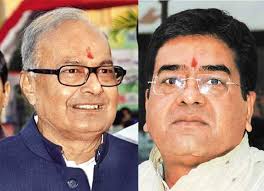 BHOPAL: A sensitive debate on losses suffered across the state due to excessive rainfall was reduced to a personal feud in the MP Assembly on Thursday,
as Cong MLA Mukesh Nayak claimed that finance minister Jayant Malaiya had allegedly siphoned off funds meant for construction of dams.
Participating in a debate under Rule 139 , which relates to matters of public importance , Nayak alleged that Malaiya , who , until recently ,
had helmed the irrigation ministry , was directly responsible for the collapse of the Sirswaha nd Bilkhora dams in Panna during the floods last week.
---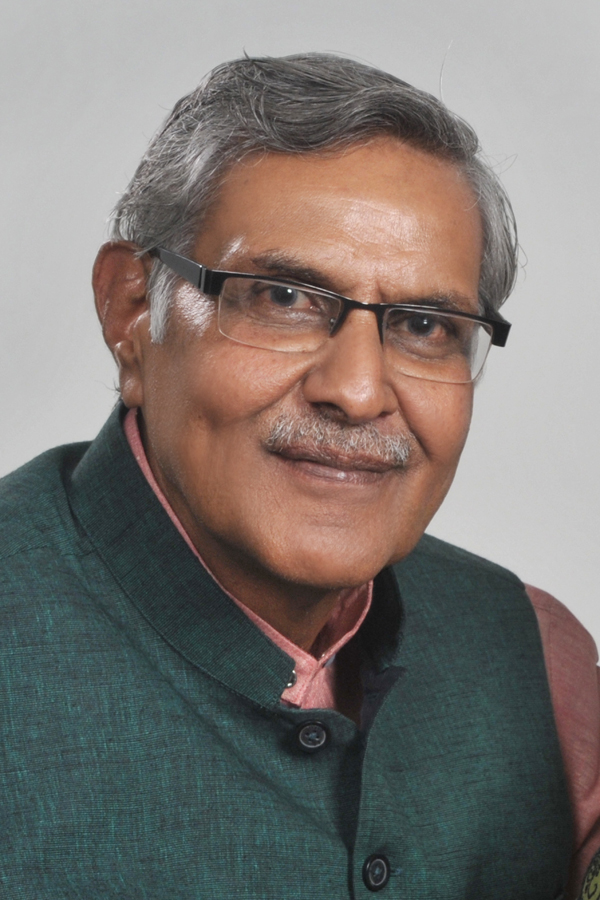 -Mansoon Session of the Madhya Pradesh Vidhan Sabha to start from 25th July



---
CS Shri de Sa directs Senior Officers to be present before Vidhan Sabha committees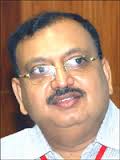 BHOPAL:Chief Secretary Shri Anthony de Sa reviewed preparations for ensuing Vidhan Sabha session here today.
The 12-day session from July 20 to 31 will have total 10 sittings.
The Chief Secretary directed senior officers of all departments to be present when called by Vidhan Sabha committees.
The Chief Secretary also directed to complete all departmental works and ensure presence of departmental officers at the time of discussions in Vidhan Sabha on concerning department's matters.
---
Congress Leader Rawat Claims BJP Leader's Name Missing From Govt Reply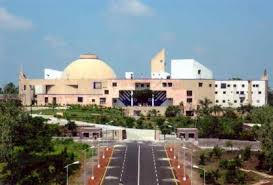 BHOPAL: Senior Congress MLA Ram Niwas Rawat on Wednesday claimed that the name of a BJP leader accused in a Vyapam Madhya Pradesh Professional Examination Board (MPPEB) irregularities case disappeared from the government's answer in the state assembly. On July 1, the Gwalior police registered case against eight accused in a Vyapam related case after receiving a complaint from a 24-year-old student Ashish Chaturvedi. Of the accused (which also included Vyapam examination controller Pankaj Trivedi) figured the name of Gulab Singh Kirar who is presently the chairman of the state Backward Classes Commission and enjoys a minister of state rank.
Gulab Singh Kirar's son Dr Shakti Pratap Singh Kirar is also one of the accused in the case registered in Jhansi police station in Gwalior under sections 419 (cheating by personation), 320 (grievous hurt), 467 (forgery of valuable security), 468 (forgery for purposes of cheating), 471 (using as genuine a forged document), 120B (criminal conspiracy) of the IPC.
Speaking to TOI, Ram Niwas Rawat said that he raised a query regarding this particular case for the assembly Question Hour which was scheduled for Monday. "All the accused in the case are influential persons but Gulab Singh would be the most powerful being politically connected to the top brass of the state BJP. He is also close to chief minister Shivraj Singh Chouhan and belong to the same community," Ram Niwas Rawat said. "In the reply provided by the state home department, Gulab Singh Kirar's name disappeared from the list of accused."
Ram Niwas Rawat has written about the discrepancy to home minister Babulal Gaur with copies to state DGP and the STF authorities who are probing Vyapam scam. According to the complaint by Ashish Chaturvedi based on which the case was registered, it was alleged that Dr Shakti Pratap Singh Kirar son of Gulab Singh Kirar secured the first rank in pre-PG examinations in 2011 through fraudulent means. He is presently pursuing an MD degree in radio diagnosis. The complaint argued that Shakti Pratap Singh actually studied for a BDS degree to become a dentist from a medical college outside the state. He later pursued an MBBS degree in a private medical college. But because of his father's influence over Vyapam officials, he managed to top the pre-PG in 2011. The FIR was lodged based on this complaint.
---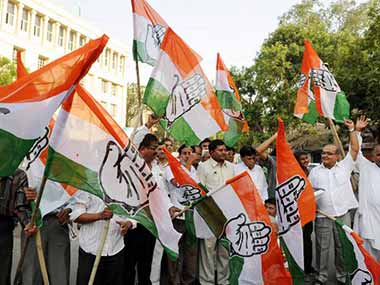 BHOPAL: The Congress Opposition staged a walk-out in the state assembly on Tuesday after they were dissatisfied with minister for energy Rajendra Shukla's answer to a query on the shortage of power transformers in Rajgarh district. The query came from BJP MLA from Susner seat Murlidhar Patidar during the Question Hour. Patidar asked about the distribution of power to the agricultural sector, the billing procedure by the state electricity board and fluctuation in voltage of electricity.
The minister was asked if the energy department will ensure the regular supply of power to farmers with right voltage. Even as Rajendra Shukla was answering, the question arose about damaged transformers not being replaced in Rajgarh. The minister said that complaints were received about 89 impaired transformers out of which 63 have been replaced. Only in the remaining 26 cases have the department taken more than stipulated time period to change the transformer.
At this point, Congress MLA from Gurh seat Sundarlal Tiwari alleged that working transformers were being removed by the MPEB. "Tell us the logic behind removing the working and in good condition transformers. That too has been reported from all across the state," Tiwari argued. As Rajendra Shukla defended his department, the Congress staged a walk-out.
The energy minister again came under attack when BJP MLA Usha Choudhary raised a question reminding Rajendra Shukla that she had requested for 20 transformer replacements in her constituency and was assured it would be done. But months after that assurance, the transformers were not changed. The minister for energy said that action on that count would be taken by evening.
Tuesday's session started with a mild protest by BSP MLAs who walked into the House wearing purple aprons and shouting slogans. They demanded that fertilisers and urea be distributed to farmers urgently before the next crop. Minister for legislative affairs Narottam Mishra told the speaker that the House was going to discuss the fertilizer issue during the day.
---
MLA assault: House rejects motion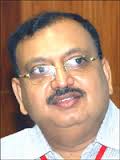 BHOPAL:The Madhya Pradesh Assembly today rejected a discussion on the admissibility of an adjournment motion over the alleged beating up of Congress legislator from Bahoriband Assembly constituency Saurabh Singh during just-concluded civic bodies elections in Katni.
After hearing discussion, which was interrupted several times after allegations and counter allegations from Opposition and Treasury Bench, Speaker Sitasharan Sharma rejected the motion. Earlier, the House witnessed a noisy scene when Congress member Mr Singh -- who is injured in the incident and fractured his hand -- took part in the discussion and vowed in the name of his sons that neither he opened fire nor he brought a revolver as alleged by the BJP.
He also claimed that he did not beat up BJP leader Manish Pathak on December 2. But, when he called BJP MLA from Katni Sanjay Pathak a liar by citing that he knew Mr Pathak from his childhood and he used to skip school by falsely saying that his grand mother died. After Mr Singh's remark, the Legislative Affair Minister Narottam Mishra objected strongly and said such personal comments would set a wrong precedent and the member should tender apology. A unruly scene was followed as members from both benches hurled remarks against each other.
Amid din, senior Congress member and former leader of the Opposition Ajay Singh said that Chief Minister Shivraj Singh Chouhan was present in the House and he was apologising on behalf of Mr Saurabh, who is a first timer in the House, for such remarks. But the Treasury Bench demanded apology from Mr Saurabh himself. As the pandemonium continued, the Speaker adjourned the House for 10 minutes. When the proceedings resumed, the BJP members again demanded apology from Mr Singh.
The Speaker asked Mr Singh whether he would tender apology but he refused to do so. After which, the Speaker rejected the motion and moved other proceedings. However, when Mr Mishra pointed out that the member did not tender apology for his remark, the Speaker said nobody could be forced for apology.
---
House passes amendment to MP Lokayukta Act

Bhopal :Lokayukta of Madhya Pradesh can now continue to function for one more year after his retirement till his successor takes over the charge. An amendment to the Madhya Pradesh Lokayukta Uplokayukta Act, 1981 was passed by MP Assembly on Tuesday.
But the extended period of the lokayukta will not be more than one year, the amendment said.
Amendment to the Act was passed amidst protests by Congress legislators and at least one legislator from the treasury bench.Ramni was Rawat and Govind singh of congress oppose the while bhanwar singh shikhawat BJP MLA from indore also oppose it.
---
MP Vidhan Sabha winter session starts from 8th December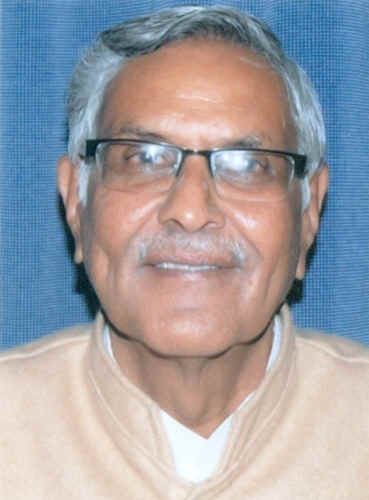 Bhopal :New look hitech Vidhan Sabha is ready for the winter session.
Vidhan Sabha speaker sitasarah sharma took a round of the new facilities,
including display of the members on the screen while speaking.
---
MP's Rs 1.17 lakh cr Budget focusses on agri, education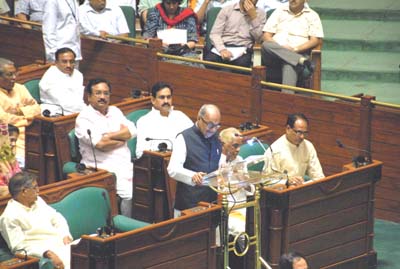 Agencies, Bhopal Emphasising on the agriculture, education, health and investment sectors, the Madhya Pradesh Government today presented the 2014-15 Budget of Rs 1,17,040.99 crore, with an estimated closing balance of Rs 76.89 crore.
"Total revenue receipts during the fiscal are expected to be Rs 1,03,493.16 crore, of which Rs 39,989.88 crore will come from state taxes," Finance Minister Jayant Malaiya said while presenting his maiden Annual Financial Statement. "Revenue expenditure shall be Rs 99,013.81 crore. This will enable the regime to achieve revenue surplus of Rs 4,479.35 crore. Fiscal deficit is estimated to be Rs 13,425.48 crore," he said.
The Minister said Centre made efforts to implement Goods and Services Tax from time to time and was apprised over apprehensions on its enforcement in the present format. He expressed satisfaction that the Centre has taken an initiative to consult all state governments and evolve a consensus in this context.

Highlights of the MP Budget 2014-15

Agriculture and Allied Sectors
- Agriculture Budget for Agriculture and Allied Sectors with a provision of Rs 22,413 cr, which is 19.15 per cent of total budget for 2014-15.
- Rs 150 per quintal bonus for maize also.
- Provision of Rs 1,050 cr for bonus to farmers.
- New sub-scheme Sudoor Gram Sampark and Khet Sadak Yojna launched under the Mahatma Gandhi National Rural Employment Guarantee Act.
- Provision of Rs 30 cr for advanced storage of fertilisers.
- Provision of Rs 10 cr for Mukhyamantri Khet Teerath Yojna
- Establishment of Rs 320 new custom hiring centres.

Panchayat and Rural Development
- Provision of Rs 11,102 crore for rural development.
- Provision of Rs 800 crore for Indira Awas Yojna and Rs 60 cr for Mukhyamantri Grameen Awas Mission.
- Rs 2,536 crore to be transferred as grant in aid to rural local bodies.
- Provision of Rs 631 crore for Backward Region Grant Fund.
- Provision of Rs 830 crore for 'Maryada Abhiyan' in rural areas.

Drinking Water & Urban Development
- Provision of Rs 589 crore for urban development and infrastructure.
- Provision of Rs 585 crore for tubewells and water supply projects in rural habitats.
-Under the Mukhyamantri Shahri Peyjal Yojna in 2014-15, an investment of Rs 651 crore is estimated.
- Provision of Rs 165 crore for Simhastha '2016'
- Provision of Rs 87 crore for Mukhyamantri Shahri Swacchata Mission 2014-15. Education
- Provision of Rs 11,922 crore for primary education for the year 2014-15, which is Rs 3,124 crore more than 2013-14.
- Provision of Rs 5,296 crore for middle and higher education.

Women and Child Development
- Provision of Rs 778 crore for Ladli Lakshmi Yojna
- Introduction of One stop Crisis Centre 'Gauravi' for protecting the dignity of women.
- Provision of Rs 111 crore for Mukhyamantri Kanyadaan and Nikah Yojna.

Food security
- To enhance warehousing capacity, business guarantee of four-and-a-half months being given to private owners.
- Approximately 60 per cent of the population is entitled to receive wheat and rice at Re one per kg.
Inclusive development
- Target to open ultra small banks in every five km radius in rural areas.
- Opportunities for 1.80 lakh senior citizens to visit various places of worship under the Mukhyamantri Teerth Darshan Yojana. Provision of Rs 80 crore for this scheme.

Sports, tourism and culture
- Provision of Rs 174 crore for improvement in sports and infrastructure, which is 54 per cent higher than last year.
- Provision of Rs 146 crore for art, culture and archaeological activities.
- Provision of Rs 172 crore for tourism.
---
Madhya Pradesh Vidhan Sabha session from June 30

Bhopal : Chief Minister Shri Shivraj Singh Chouhan has directed that all departments must give clear-cut replies to Vidhan Sabha questions. Vidhan Sabha session is an opportunity to inform people about action taken by the government as per people's expectations and needs. A number of public interest works are accomplished when members of the House draw attention towards them. Shri Chouhan directed officers regarding preparations for Vidhan Sabha session here today, which will begin from June 30. Budget is proposed to be presented on July 1. The Chief Minister said that there should no negligence in giving replies to questions. Departmental ministers must be informed immediately about questions raised by members. Advance proposals regarding Bills to be tabled during the session should be sent to Vidhan Sabha within prescribed time-limit. At the meeting, department-wise information was sought regarding Vidhan Sabha questions and replies. The meeting was informed that under-18 girls hockey team of Madhya Pradesh has emerged world champion at the competition held in the Netherlands. The Chief Minister congratulated the girls team for this glorious achievement.
---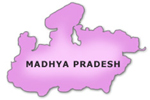 MADHYA PRADESH,
State of Politics

* Collision between ruling BJP, in power since Dec 2003, and Congress which has two faced two debacles in consecutive assembly polls
* Contest between BJP mascot Shivraj Singh Chouhan (CM since 2005) and Union MoS energy Jyotiraditya Scindia, Cong's state poll team head
* Chouhan took a knock with Congress going all out to pit Sunday's Ratangarh temple stampede that killed over 100 as Chouhan's biggest administrative failure. Questions raised over Chouhan's ambitious 'Mukhya Mantri Teerth Darshan Yojana' that helps the elderly go on pilgrimage at state expense
Election 2013

2008 Results Total Seats 230

Poll date

Seats

Electorate

BJP

Cong

Others

Nov 25

230

4.6cr

143

71

16

* Cong's 22-member poll campaign committee has kept out Digvijay Singh (MP's CM from 1993 to 2003). Old war-horses such as Kamal Nath, former Union minister Kantilal Bhuria and leader of Opposition Ajay Singh (Arjun Singh's son) given lesser heft
* Turf struggle : Digvijay battling to ensure the Scindia-Nath combo doesn't walk away with bulk of tickets. Several rising sons hopeful : Diggy's son 26-yr-old Jaivardhan and Kamal Nath's son Nakul. State Congress chief Kantilal Bhuria wants a ticket for his son Vikrant
* Scindia's name for CM in Rahul camp
* MP Cong leader Laxman Singh, Diggy's brother, gearing up to take on the CM in Sehore's Budhni, help by Chouhan
* In BJP, Modi-Chouhan tussle on. Modi to campaign for five days in MP last leg
* Modi-Chouhan rift went public when Chouhan asked BJP leaders to postpone announcing Modi's PM nomination till after MP polls as it'd make BJP's position difficult in 25 seats with sizeable Muslim population
* Advani supported Chouhan as PM candidate
* After Modi was made BJP's PM candidate, Advani shared stage with him first at a rally in MP. Modi touched a dismissive Advani's feet
---
14th Vidhan Sabha starts on 8th January 2014 : Newly elected MLA's along with CM take oath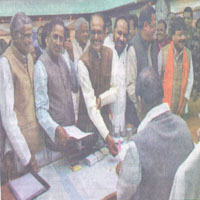 The first batch of 193 out of 230 MLAs was sworn in by Pro-tem Speaker K. D. Deshmukh in the Madhya Pradesh Vidhan Sabha on Wednesday. Among them, Babulal Gaur and Kailash Vijaywargiya — both from the castes that were historically denied Sanskrit education — took their oath in the classical language.
First-time MLA Divyaraj Singh of the BJP took his oath in English. Mr. Singh is the scion of the Rewa royal family.
After a hectic round of politicking in New Delhi, the Congress finally submitted names of nominees for the posts of Deputy Speaker and Leader of Opposition. Madhya Pradesh Congress Committee (MPCC) president Kantilal Bhuria met Principal Secretary (Vidhan Sabha) Rajkumar Pande and proposed the names of Satyadev Katare for Opposition Leader and Rajendra Singh for Deputy Speaker.

On Sunday, All-India Congress Committee (AICC) observers met party MLAs individually to know their choice for the Leader of Opposition. In the lead was former Leader of Opposition Ajay Singh followed by Mahendra Kalukheda — a loyalist of the Scindia royal family. To end the power struggle, the Congress leadership appointed Katare, a Scindia loyalist, and Rajendra Singh, a relative of former CM Digvijaya Singh.
The MPCC has also announced that Bala Bachchan, a supporter of Union Urban Development Minister Kamal Nath, will be the Deputy Leader of the Congress Legislature Party. Mr. Bachchan however said that he would prefer not to accept the post. "I am currently an AICC secretary and I am not sure if holding two posts violates the party's directives. I can continue raising people's issues as an ordinary MLA while remaining AICC secretary,"

A Congress source said that Mr. Bachchan, a senior tribal leader, was not interested in the post as it has no constitutional status. Ajay Singh, who found himself marginalised organisationally and politically after the announcements, said he wasn't in the race for the post of MPCC president. Mr. Bhuria had offered to resign after the poll debacle.
"I am not in the race for any post. I will fulfil whatever duty the party gives me," he said.
Sources close to Mr. Singh said that his rising stature had created considerable nervousness within the AICC in Delhi. "Only his candidates did well and he single-handedly took on the government on corruption. He is now known as Ajay Singh and not just as the son of (former CM) Arjun Singh. This seems to be a decision to prevent him from becoming too powerful," a former minister said.
---
Sitasaran Sharma new speaker of Vidhan Sabha, and Satyadev Katare is Leader of opposition
Bhopal: Madhya Pradesh Assembly on Thursday unanimously elected Sita Sharan Sharma as the Speaker of the House. After the completion of swearing-in ceremony, Chief Minister Shivraj Singh Chouhan proposed the name of Sharma while Parliamentary Affairs Minister Narottam Mishra supported his name. From the Opposition bench, senior Congress leaders Mahendra Singh Kalukheda, Govind Singh, Satya Prakash Sakhwar and Kal Singh Bhabar supported the proposal. Pro-tem Speaker KD Deshmukh invited Sharma to take the seat after his election as the Speaker.

After assuming the post, Sharma congratulated all and said that the House is the temple of democracy and he would maintain its purity by remaining unbiased to the members of both the treasury and the opposition benches and follow the rules and tradition with the letter and spirit. He said if needed, a new tradition would also be introduced after taking everyone into confidence. Referring to the recent speech of President Pranab Mukherjee in which he mentioned about 3D Debate, Discussion and Decision Sharma said the House is the perfect platform to achieve it.

Earlier, congratulating Shamra, the Chief Minister said that the newly-elected Speaker was a natural choice for both the ruling and the opposition parties. He said that a history would be created in the state Assembly and he has no doubt about the impartiality of Sharma. The Speaker formally announced Satyadev Katare as the Leader of the Opposition and he was invited to take the seat allotted for him. Congress leaders flanked Katare to his seat and congratulated him. Chouhan, Mishra and other senior ministers also rushed to Katare to congratulate him.
---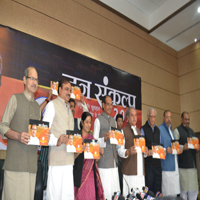 JANSANKALP 2013
MP BJP Manifesto declared : Roadmap to go ahead with further development - 20,000 MW Electricity will be available by 2020 - Five New government Medical colleges to be opened.

Bhopal, 16 November 2013 : MP BJP's much awaited Election Manifesto 2013 declared today by Vikram Verma, Chairman, Manifesto Committee in the presence of Shivraj Singh Chouhan, Anant Kumar, Sushma Swaraj & Narendra Singh Tomar. Shivraj Singh Chouhan explained the important matters included in the Manifesto. He Said that this is the Manifesto for further development with focus on formers, roads for all villages, Development through food processing & SME, New Industrial corridors, Five new govt. Medical Colleges, Cheap houses for the farmers, New Ambulance 109 Services for the animals treatment, Smart phones for the College Students.

To woo the journalists he declared laptops, concessional land & Housing loan.
In a question raised by METROMIRROR.COM to Shivraj Singh Chouhan relating to escalating corruption and poor governance, he said that if would be lowered. However, he could not answer about the Lokayukta's complaint relating to the non-cooperation of the govt. to furnish the information about the fainted ministers.

BJP MANIFESTO HIGHLIGHTS

- No FDI in Multi - Brand Retail
- Creation of Journalists' Welfare fund.
- International standard roads for the tourist places.
- Laptops for the college students
- 20,000 MG Electricity by 2020
- Five New government medical colleges
- Evaluation of all govt. departments working by the external auditors.
- Plan for private participation in the selected areas.
- MP middle-class commission will be constituted to study their problems and suggest plans / programmes.
- Skill University to be established.
- Sports Authority of MP(SAMP) to be established.
- A committee to Study the problems of the Journalists.

REACTIONS

- Manifesto aims at Development & Prosperity - Narendra Singh Tomer
- There is no Strategy for eliminating the corruption and improving good governance : A Senior Journalist & Ex- Editor of the Leading daily newspaper.
- We want quality education and right Jobs after engineering / graduation and not smart phones : A Technical Student
---
548 CAPF companies to be deployed during elections
Effective security arrangements are being made for Vidhan Sabha elections in the state on November 25. Chief Electoral Officer Shri Jaideep Govind is reviewing security arrangements of all districts regularly. Over 2 lakh security personnel will be deployed to ensure free and fair polls in the state. Concrete security arrangements are being made in sensitive and hyper sensitive areas.

As many as 58 companies of Central Armed Police Forces (CAPF/CPMF) will be deployed in districts. Of these, 23 companies have already arrived in the state in the first week of November and 25 more companies have arrived between November 14 and 18 including 15 from Jharkhand and 10 companies from Bihar. Remaining 500 companies will arrive in Madhya Pradesh after November 22.

For ensuring free and fair elections, 30 thousand home guards from 6 states will also be deployed apart from 12 thousand home guards of Madhya Pradesh. State's 5 thousand 800 police officers and 33 thousand head constables/constables will also play significant role in ensuring free and fair elections. Besides, 91 companies of Special Armed Forces will also be deployed. In the state, 59 thousand 500 special police officers have also been deputed to ensure law & order.
---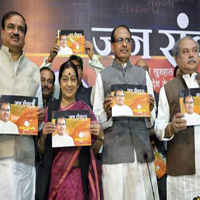 Madhya Pradesh polls: Promises galore in BJP's 'youth manifesto'
Bhopal: The BJP in Madhya Pradesh today announced a slew of measures for the poor and the youth as it unveiled its manifesto for the November 25 Assembly elections, including giving smartphone to students, laptops for meritorious ones, besides benefits to five lakh youngsters under self-employment schemes.
The manifesto committee chairman, Vikram Verma released the party's vision document in the presence of Chief Minister Shivraj Singh Chouhan, Leader of Opposition in the Lok Sabha, Sushma Swaraj, State BJP President Narendra Singh Tomar and other senior party leaders.

"There are large number of youths in the state and to ensure their welfare BJP has announced a number of measures for them, specially smartphones for all government college students, providing benefits of self-employment schemes to five lakh youths and laptop for meritorious students," Mr Chouhan said on the occasion.
It also promised to construct 15 lakh houses for the landless in the state. For agriculture labourers, the party announced a novel provident fund scheme, new crop insurance policy, Mukhyamantri Khet Sadak Yojna, besides providing land lease to slum dwellers among others.
For turning agriculture into a profitable venture, the party has announced to increase the agriculture potential of the state to 40 lakh hectares from current 25 lakh hectare.
It also announced to set up ten agriculture polytechnic colleges in the state.

The Chief Minister said a new mobile service "109" will be launched in the state to ensure health care for domestic animals on the lines of 108 Ambulance service.
Mr Chouhan said that popular schemes like Ladli Laxmi Yojna, Mukhyamantri Kanyadan Yojna and Mukhyamantri Teerth Darshan Yojna among others will continue as before.
The BJP also announced to connect all villages in the state with an all-weather road in next five years as proper connectivity is a major issue in rural areas.

Referring to power which was a major issue in the state, the BJP promised to generate 20,000 MW till 2020.
For enhancing health and medical facilities in the state, the party announced setting up of five new medical and 15 nursing colleges, and taking the medical (MBBS) seats from current 1620 to 5000 by 2018.
The BJP has also announced to provide laptop to all the accredited journalists in the state, and facility of plot and construction of a house on concessional rates.
The party has also promised to establish a network of small and micro industries in the state and creation of Bhopal-Indore, Bhopal-Bina, Jabalpur-Singrauli and Mores Investment Corridor to give boost to industrialisation in the state.
---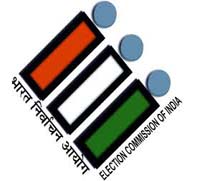 Shri Rakesh Bhaskar appointed Expenses Observer for Budhni and Ashta Vidhan Sabha constituencies
Election Commission of India has appointed Shri Rakesh Bhaskar as Expenses Observer for Vidhan Sabha constituency number 156-Budhni and 157-Ashta.
Shri Bhaskar will tour these constituencies from November 17 to 25.

Shri Rakesh Bhaskar, an officer of All India Services, has also been appointed as Expenses Observer for Vidhan Sabha constituency number 158-Ichhawar and 159-Sehore.
---
Role of Muscle Power decreased but the role of money power is still present – Prashant Bhusan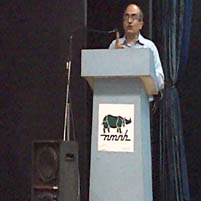 A symposium on the electoral reforms was held by the Prayatan to Sensitize the voters. Key speaker Mr. Prashant Bhusan, leading supreme court Advocate said that only 2% get the justice in India. He further said that govt. should take the public into confidence while taking the decisions relating to Nuclear plants and SEZ.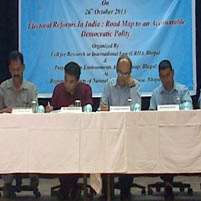 He said that introduction of the 'NOTA' button in the voting machines will empower the voters to reject all if none of the candidates are suitable. Mr. Bhusan Said that it is an illusion that there is a working judicial system in India. Decisions relating to the village should be taken in the village itself.

Other speakers include Mr. Gulshan Bamra senior IAS and Mr. Ajay dube, RTI Activist.
---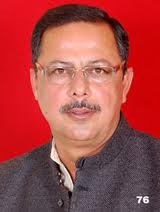 Leaders of opposition Sh. Ajay Singh presented bouquet to the chief Minister Sh. Chauhan.
-Sadan recognized Sh. Ajay Singh as the leader of opposition.
---
---