Crime against women & encounter with criminal law system

After the 2012 "Nirbhaya" Incident amendments were made to IPC.
Including these, we discuss the important provisions concerning crimes against women

Filing of FIR and Treatment
Section 166A
If a Police officer refuses to file an FIR - it is an offence under the law - he can be charged and sentenced to rigorous imprisonment for a period between six months and two years.
This provision applies to all cases.
Section 166B
Authorities of Hospitals are bound to provide medical assistance to victims of any physical crime against women. If they refuse - they can be charged and sentenced to imprisonment up to 1 year.

Acid Attack
Section 100
If you feel threatened by an Acid attack - your right to self defense allows you to kill that person.
Applies to all persons - men and women
Section 326 A
Whoever throws acid at another and causes physical damage to that person - gets imprisonment of at least 10 years but possibly up to life imprisonment
Section 326B
Whoever attempts to throw acid - or throws acid without causing real harm - gets imprisonment of at least 5 years but possibly up to 7 years.
New development in law
If fine is imposed in the case of Acid attack - the amount of the fine is calculate according to the cost of victim's treatment - and the amount is then given to the vicitm. This had never happened before under criminal law.

Sexual Harassment
Section 354A
Very broad definition of what sexual harassment means - please refer to the section.
Even passing remarks - may constitute harassment
Punishment - up to 3 years of rigorous imprisonment

Voyeurism
Section 354B
Watching or recording (photo/video) a woman in her private setting - without her knowledge.
Punishment - First time - Between 1 to 3 years
Second time and more - Between 3 to 7 years
Recording images with a woman's consent - but circulating without her consent is also the same offence.

Stalking
Section 354D
Whoever repeatedly -
Follows a woman
Attempts to contact
After she has shown clear disinterest.
Or
Monitors her online activity/hacks email etc.

Commits stalking
Punishment - First time - up to 3 years
Second time and more - up to 5 years

Rape
Please read the definition of Rape from the following sections of IPC (you can find on Google)
Section 375, Section 376, Section 376A, Section 376B, Section 376C, Section 376D
These section define in depth as to what acts and which circumstances constitute the offence of rape.

Gang Rape
Section 376D
More than one involved
All of them acting together
Does not matter which of them committed rape
Punishment - At least 20 years up to for the rest of his life.
Priyanka Pare
---
Supreme Court refuses to hear petition related to misuse of CBI-ED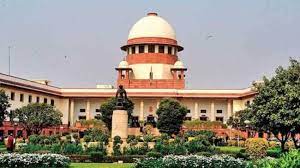 Our Correspondent, 5 April 2023
Supreme Court has refused to hear petition of 14 opposition parties led by Congress related to misuse of ED-CBI. After this the opposition parties withdrew their petition. The petition alleged arbitrary use of central investigative agencies like the Central Bureau of Investigation (CBI) and the Enforcement Directorate (ED) against opposition leaders. The petition sought issuance of a fresh set of guidelines governing matters such as arrest, remand and bail.

Senior advocate Abhishek Manu Singhvi, appearing for the opposition parties, argued that from 2013-14 to 2021-22, there has been a 600 per cent increase in the cases of CBI and ED. ED has investigated 121 political leaders, out of which 95 percent leaders are from opposition parties. Of the 124 CBI investigations, more than 95 per cent are from opposition parties. Singhvi told the Supreme Court that this had a profound effect on the legitimacy of political protest.

The Supreme Court asked Singhvi that can we say because of these figures that there should be no investigation or no trial? Can leaders be kept out of this? The Supreme Court says that ultimately a political leader is basically a citizen and as citizens we are all subject to the same law. To this, Singhvi said the parties do not want the petition to affect any pending case in India and are also not asking to interfere in the ongoing investigation.
---
GRAND OPENING OF THE JLU MOOT COURT COMPETITION BY RAM JETHMALANI
Inauguration ceremony of the JLU National Moot Court Competition

Our Correspondent, 18 Feb. 2017
Jagran Lakecity University's School of Law is organizing a national level moot court competition and has received an overwhelming response from The event was inaugurated with grandeur by Mr. Ram Jethmalani, former Law Minister and senior advocate, Supreme Court of India.

He addressed the gathering and told a brief story about his life and shared some highlights of his career. He shared with them his bitter experience of the Indo-Pak partition period and his struggle of the national emergency during the reign of Indira Gandhi. He urged the students to choose litigation as a career path and also shed light on the scope and opportunities of the field. He opined that the law profession is one of dignity and honor and earning money is secondary. He also lauded the efforts of School of Law for organizing a national level competition in its nascent stage.

Chancellor, JLU Bhopal Shri Hari Mohan Gupta quoted the vision statement of the University "There's no greater divine power than knowledge" to emphasize the value of competition where bright minds compete with each other and also enrich the gathering with information. He asked students to build a competitive attitude to excel in all dimensions of the life and most importantly to accept any result as a value addition to their lifelong experience.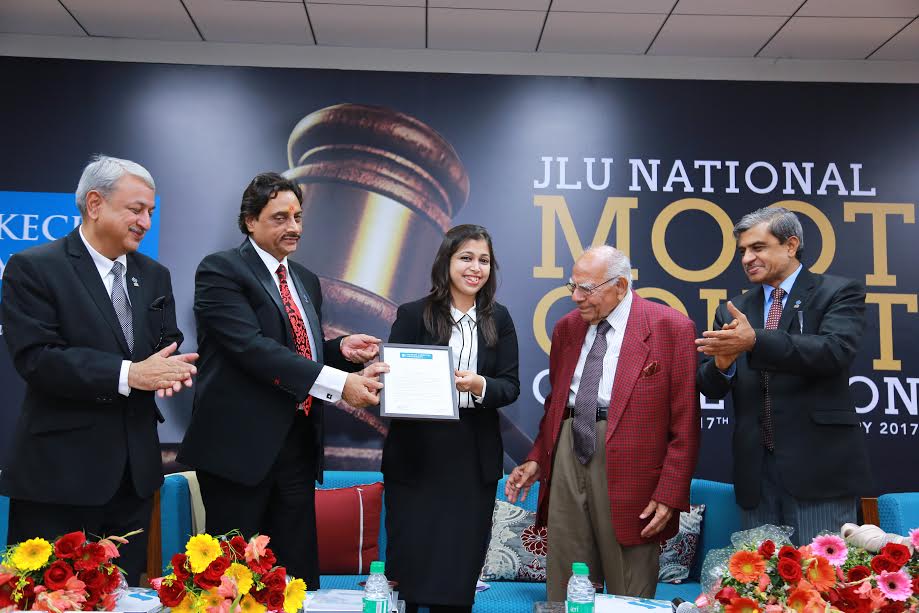 Prof. (Dr.) Anoop Swarup, Vice Chancellor, JLU Bhopal impressed upon the right alignment of education with practice in the industry. He explained how the exercise of Moot Court is bringing budding lawyers one step closer to their future ambition to excel in the profession of legal practice. He also suggested students to discover their real potential through testing themselves in such events where feedback is received instantly.

Various dignitaries of the University including the Chancellor, Vice Chancellor, CEO, Dean (Academics), etc. were also present at the ceremony. The welcome address was delivered by the Dean (Academics).

Mr. Jethmalani also inked a Memorandum of Understanding with JLU to establish JLUCCLCJ i.e. Jagran Lakecity University Chair of Criminal Law and Criminal Justice. The vote of thanks was delivered by Associate Professor of the School, Dr. Shobha Bhardwaj.


---
40 LAW SCHOOLS TO CONTEST FOR THE HIGHEST PRIZE EVER, ADV. JETHMALANI TO INAUGURATE
Biggest Moot Court Competition in Central India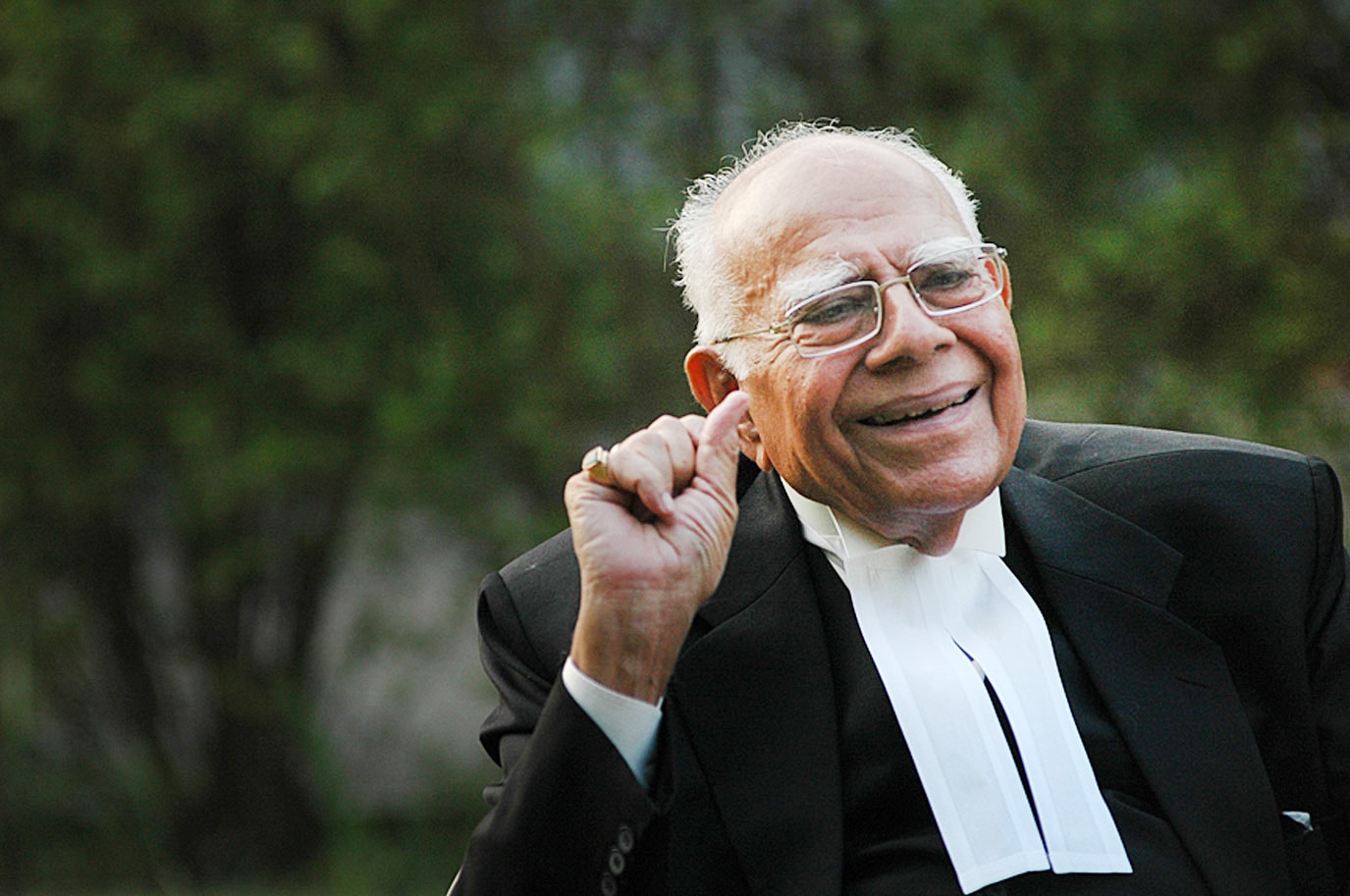 Our Correspondent, 16 Feb. 2017
Jagran Lakecity University's School of Law is organizing a national level moot court competition and has received an overwhelming response from various leading law institutes. 40 prestigious law institutes from across the country including premier Private Universities as well as National Law Universities are going to participate. It is worth mentioning that the upper limit for participation was kept 40 while over 60 teams from renowned law institutes contacted regarding the same.

The moot problem, on which teams are going to argue, relates to an orphan (named Pontos) ,who goes on to become a leading footballer of the country. He authorizes the producers to make a film based on his life. After scrutiny by the Censor Board, the film receives 'A' certificate. Aggrieved by this,. The publication house files a writ petition, which is intervened by Pontos as well.

First time in the history of moot court competitions of the nation an institute has offered a staggering prize of Rs. 3.25 Lacs. The winning team will get a cash prize of Rs. 1.50 Lacs while runners-up will receive Rs. 1 Lac. In addition to this, best speaker, best researcher and best memorial will be getting Rs. 25000 each.

Renowned persons from the legal fraternity viz. bar, bench, academia and industry are coming to judge the preliminary, quarter-final, semi-final and the final rounds of the competition. The inaugural and valedictory sessions are going to witness the grand presence of eminent personalities including justice, renowned senior advocates and academicians including Vice Chancellors.

The inaugural ceremony is scheduled to be held on 17th February from 4:00 PM. Mr. Ram Jethmalani, Member of Parliament (Rajya Sabha), former Law Minister and Senior Advocate,

Supreme Court of India will be the Chief Guest at the Inaugural Ceremony.
You are requested to designate press photographers and correspondents for the coverage.


---
BJP's attempt to compromise the independence of the judiciary :

The letter of Gopal Subramaniam to the Chief Justice of India (CJI) withdrawing his consent for appointment as a judge of the Supreme Court has created quite a furore in the country.People are getting reminded of 1973 when Indira Gandhi directed Mohan Kumaramangalam to take steps to have a committed judiciary.

It is quite clear that the CBI and the IB have been induced to do a hatchet job for the BJP which was angry with Gopal Subramaniam as an Amicus appointed by the Supreme Court for taking a tough stand in the Sohrabuddin, Kauser Bi and Tulsiram Prajapati fake encounter cases, in which Amit Shah the blue eyed boy of Narendra Modi has been chargesheeted.

The BJP has always insisted that the CBI was always a tool of the congress government. We had also seen this repeatedly in the corruption cases against Mayawati and Mulayam Singh Yadav. The CBI and the IB have raised two questions about the suitability of Subramaniam.

The first reason given by the government for opposing Subramaniam's appointment is ridiculous. The government says that a conversation between Radia and some third person shows Subramaniam in a poor light. On the contrary, the conversation between Radia and Ratan Tata where his name is mentioned shows him in a very favourable light, since Radia says "I am not sure that he (Subramaniam) will agree to what they say. He is an upright person. I think Raja will be trying to get the AG (Vahanvati)".
In fact, the Radia tapes contain a deadly conversation between Radia and the former Finance Secretary N.K. Singh who was then a member of the Rajya Sabha and is now a prominent member of the BJP is found acting as an agent of Mukesh Ambani and conspiring with her about how to get a provision introduced in the Finance Bill to give a retrospective Tax concession to Mukesh Ambanis's company passed. He tells Radia about how he has managed to get the BJP leadership to replace Arun Shourie who was going to oppose the bill, by Venkaiah Naidu (former President of the BJP), who was found to be close to the Reliance President and who was told to support this bill. Arun Shourie in his interview with Karan Thapar confirmed the truth of these events. Instead of taking action against those in the BJP leadership who are caught in the Radia tapes as being agents of Ambani, the government has targeted an independent lawyer by using the bogey of his name being merely mentioned in the Radia tapes.

So far as the other reason given by the government is concerned, ie meeting the lawyer of Raja in his chamber, I do not think that there is anything unprofessional in such a meeting in the presence of CBI officers. An allegation of this type is absurd. I have observed the career of Subramaniam since the beginning with considerable intellect and I have found him to have the highest professional rectitude, a keen interest and a capacity for hard work. It is indeed unfortunate that the country has lost the opportunity of having a great judge in the Supreme Court and the BJP needs to be roundly condemned for this. If this government continues in this vein, they will have the same fate as Mrs. Gandhi's 1971 government.
Shanti Bhushan
---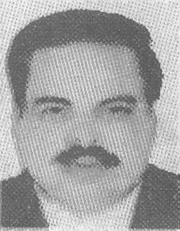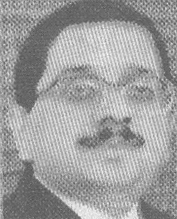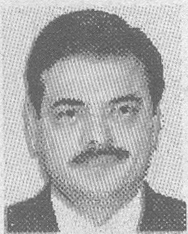 NIA appoints Rajdhani's three leading lawyers as their Special Prosecutors
Apex Investigation agency of India ,NIA (National Investigation agency ) appointed shree Ajay Gupta, Deepesh Joshi and Sashank Shekhar as their Special Prosecutors in the State . Home Ministry has issued a list of 31 leading advocates to be appointed as the Special Prosecutors of NIA .
---
POTA (amend) bill approved
The President of India, APJ Abdul Kalam Ajad has given his consent to the POTA (amend) bill passed by the Parliament for prohibiting the ill-use of it.
No Penalty In Place of Punishment
A bench of three Supreme Court judges has made a provision that a court cannot impose penalty on the companies in place of punishment. Nor can it charge a company only with fine in case when both, the punishment & penalty are to be inflicted.
The provision was made taking into account that courts always keep trying to wash their hands off the responsibility of accusing the companies of any guilt, on the ground that they can not be put behind the bars.
Governor's Privilege to Pardon Confines
By its newly issued decision, the Supreme Court has prohibited the governor of the state to carry on his privilege to pardon, if the concerned prisoner/ prisoners are not accused by the court/courts of his own state.
However, if he practises the privilege, it will be taken as an unlawful act.
Four More Languages enters as official
The 100th Amend Bill envisaging the inclusion of four more languages named Santhali, Dogri, Bodo, & Maithili in the 8th schedule, has been endorsed unanimously by the Parliament. After this development the total number of the languages in the 8th schedule will lead the 22 from the present number of 18.
Marriage Law (amend) Bill approved
President APJ Abdul Kalam has given his consent on the Marriage Law (amend) Bill- 2003 enabling the victimized married women to resort to district courts for justice & relief. According to the Bill, the women will be able to sue their petitions in district courts.
Drug cosmetic (amend) bill presents in LS
A Drug & Cosmetic (amend) bill envisaging death sentence for the feigned medicines manufactures was presented in the Lok sabha by the Central government.
At present, the Act pronounces at least 5 years imprisonment likely to turn in to imprisonment for life & Rs 10,000 financial penalty for the formulation & sale of the counterfeit medicines.
The proposed bill demands for at least 10 years imprisonment likely to turn into imprisonment for life along with death sentence.
Pension bill approved
A Pension bill hoping pension for former MPs & on the death of working MP to his wife & children has been passed unanimously by the Lok sabha.
As the custom goes on, on the one-year extension in the Lok sabha term, the pension amount gets an increment of Rs 600. However, the request from the former MPs to assume nine months as one year has been accepted.
Double citizenship to Bharatvanshis
In an effort to see India standing in the first row of the developing countries & name the 21st century as 'India's century', the Government of India has opened its gates to Bharatvanshis by providing them double citizenship.
In this connection, the bill giving this privilege to Bharatvanshis living in eight countries has been approved by the Lok sabha after the Rajya sabha's endorsement on the bill.
The child has right to hold property
The Supreme Court has voiced an important decision that any under-age young one can accept a property gifted to him. The court also quoted the Article 127 (property transference act), which pronounces that an immature young one can accept present.