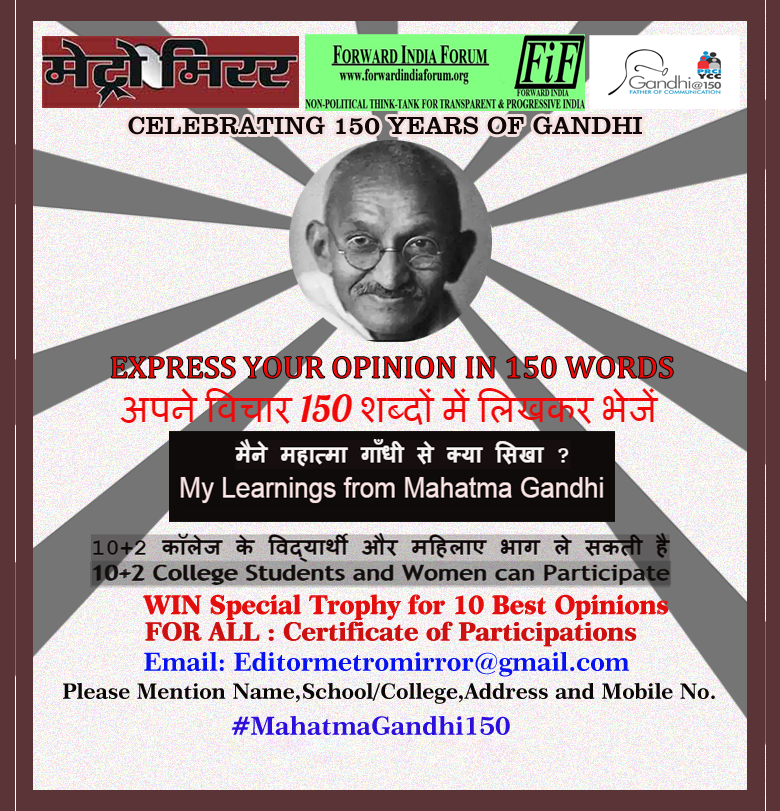 ---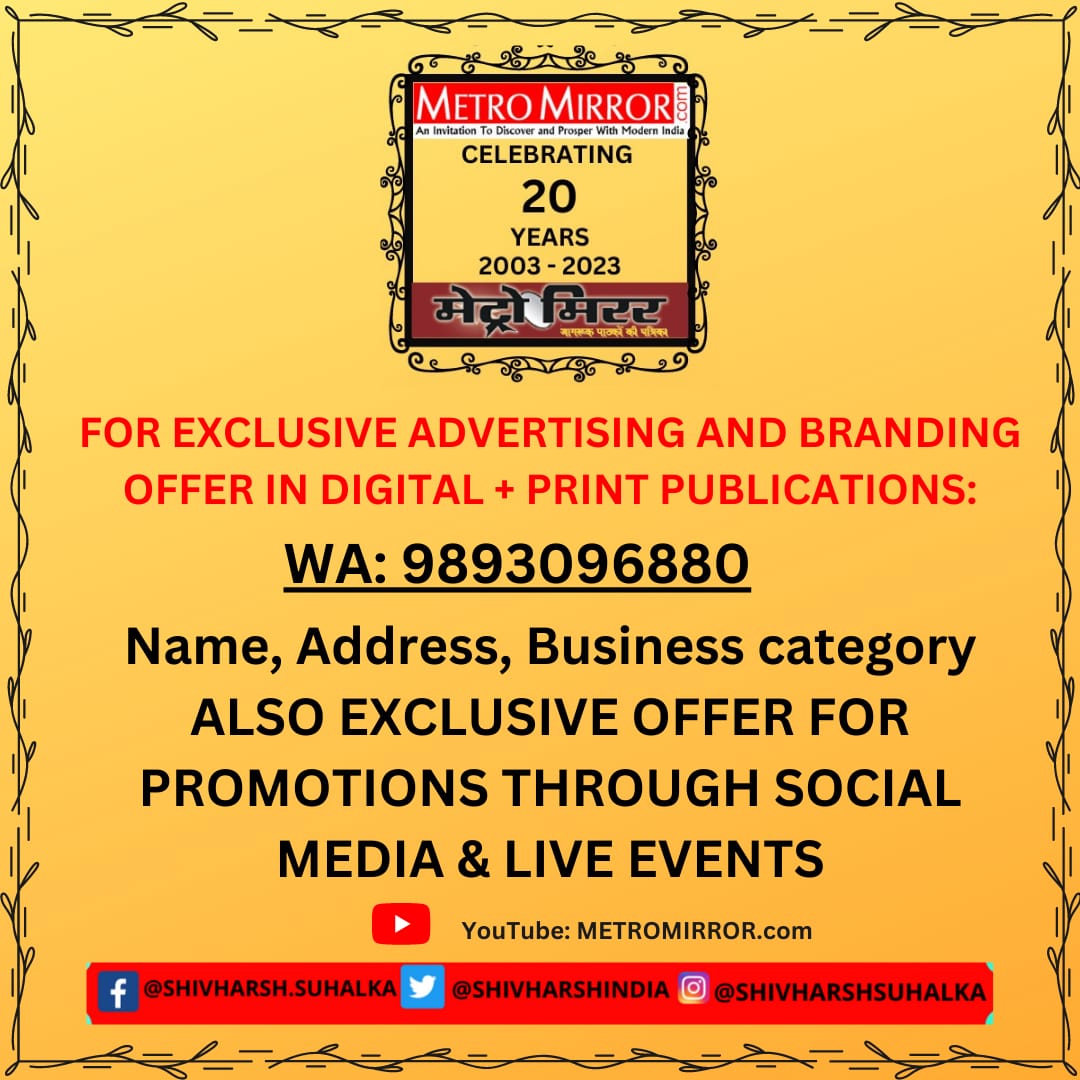 METROMIRROR.COM CELEBRATES 20 thANNIVERSARY


VISIT METROMIRROR.COM AND COMPLETE THE SENTENCE:
YES: I REGULARLY VISIT METROMIRROR.COM BECAUSE:(NOT MORE THAN 25 WORDS)
Don't Miss It !
Win any of the following prizes every Week / Fortnight*
Mobile Phone; Dinner Coupons; Scholarship for Tranning Courses; Books; Video CD's; Ice Cream/ Bakery Gift Hampers; Exclusive Metromirror T-Shirts & Clocks; Executive Diary & Pen sets; Management Thought Posters and Invitation to Exclusive Seminars; Brainpower- Metromirror Club Memberships; PRCI Membership; Music & Quiz Show Tickets; Invitations for Interaction with Brainy Personalities from the Cross Section of the Society- Management Gurus, Successful Entrepreneurs, Socialites and Celebraties.
All the Best!
*3 Winners will be decided among the all Correct entries with Best comments selected by the Editor.
---

Brainpower Media India Pvt. Ltd.
Admin. Office : Bungalow -35 , Navdoorsanchar Colony,Palash Parisar, E-8 gulmohar Bhopal-462039.
Phone/Fax - 0755-4942880,0755-4919927, Mob-98930-96880
Email - bmiplindia@gmail.com, editormetromirror@gmail.com, metromirror@gmail.com