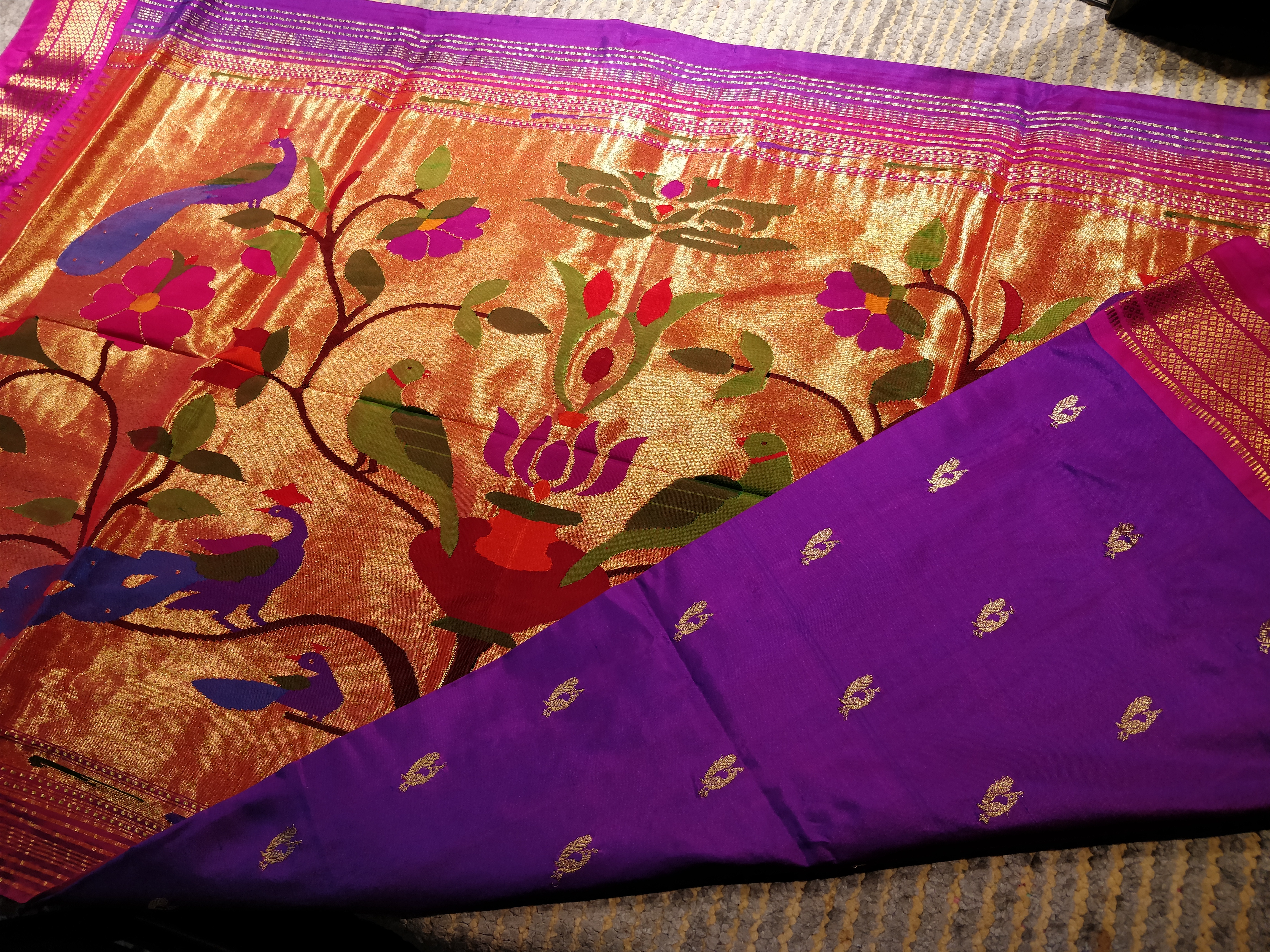 Poem in Silk OnlyPaithani to enter Bengaluru market
Bhopal:MMNN: 17 March 2018


Inauguration to happen on the occasion of Ugadi on March 18, 2018; a collection of Paithani, Maheshwari, Chanderi, Irkal, and Gadwal Sarees, also kurtis and dupattas will be available. BENGALURU: OnlyPaithani, creator of the finest of the authentic Paithani sarees and Handlooms, announces the launch of its new retail store in Bengaluru. The store is located at the heart of the shopping destination Indiranagar, and is dedicated exclusively to curating the most impressive Paithani Sarees. Amongst other collection, they have Maheshwari, Chanderi, Irkal and Gadwal Sarees with intricate borders and vibrant colours that range across the colour spectrum, besides the Sarees that they are known for Paithani. To celebrate the grand opening of its store in Indiranagar, Bengaluru location, OnlyPaithani offers 10% discount on all purchases. A very special momento also awaits for all customers visiting the store on inauguration day. OnlyPaithani has the motto that love for traditional handloom will always be a colourful romance of every woman and for the modern brides of today. The wide range of sarees enhances every occasion and brightens the beauty. OnlyPaithani offers an opportunity to enjoy Indian traditions with luxurious silks and rare colours with golden thread work.
Ms. Arati Baandal, Proprietor at OnlyPaithani
said, We were exploring opportunities to expand the designer Paithani sarees with the traditional touch to reach out to common people. We have our online handloom saree store operated from Mumbai, now expanding to the South starting with Bengaluru. With OnlyPaithani, customers can feel the purity of the fabric and the craftsmanship. Women will love the power of transformation and pure ecstasy that a saree brings about when she drapes it. The Paithanis distinct style of a broad boarder and an oblique body makes them especially beautiful when draped over the shoulder. The saree is a way of upholding tradition and it is that which makes it an art. It has been called a Poem in Silk and at OnlyPaithani it is treated as such. The Sarees housed are the kind that brides would be proud to wear at their wedding, and the kind that get passed on from one generation to the next as family heirlooms. The beautiful Paithani sarees are handwoven in pure silk and zari with traditional border and a grand pallu. OnlyPaithanis inventiveness and innovation in the space of Saree shopping make them an ideal choice for customers. They strike an artistic balance to use new age technology to make old world charm accessible. Not all things need to be modernized, and thus they ensure that the romance of traditional handloom stays, instead of the machine, power loom.
Ms. Arati Baandal adds,
The look has incorporated the famous weaving styles that we already have the Paithani. Women will love the designs and will say a big yes at the first sight itself. Buying handloom silk sarees from our store will add royal collection to your wardrobe. We bring the latest collections, the glorious sartorial traditions with huge variety and in affordable prices." Saree shopping has either remained quaint but tedious or modern but impersonal. OnlyPaithani bridges this gap to bring to the customers the cornerstone of Indian attire while making sure to include the variants of every region. Prices of designer Paithani Sarees range from Rs. 8000 for a simple, yet traditional one up to Rs. 30,000 for one with floral borders in pure silk and zari. The designs include varieties of borders like peacock and lotus border, turquoise border, parrot green tissue border and the PatliPallu, (with pleats appearing in different pattern), the antique concept , the Ajanta Lotus or the Asavali (the floral motifs). Apart from exclusive Paithani sarees, they also have in their collection some exquisite handloom sarees like the Gadwals and Irkals from other states of India. The brand is also accessible internationally as they ship across the world, and even accept PayPal. The address of the store is: 10th Main, 1st cross, Indiranagar Stage 2, Off 100ft Road, Bengaluru, Karnataka 560008.
About OnlyPaithani
As the name suggests, we at OnlyPaithani create and source the finest of the authentic Paithanis & Handlooms to make them available to you. Paithani is not just another type of weave its a tradition, a Poem in Silk as its been called for centuries, an art, a heirloom of Maharashtra which every lady of this great land wants to own, every daughter wants to get married in and every mother wishes to pass on hers to the next generation. Its a garment woven with much love and care with the best of silks and zari. We at OnlyPaithani hope to get to you the Paithani you have always desired along with some other traditional handlooms you will be proud to own. Though we seem quite biased towards Paithanis, we love all handlooms, especially silks and would present them on our website some of the most exclusive creations from time to time. You will surely come across some of the most exquisite Gadwals, elegant Irkals, royal Chanderis, beautiful Maheshwaris and more from time to time at OnlyPaithani.
---
Elaborate mirror work & a dark jewel tone is what made Kanika Salujas WIFW 2015 collection a punch!

Annaikka by Kanika Saluja was one show not to be missed while the Wills Lifestyle India Fashion Week finale day was coming to a closure. The edgy designer presented unique silhouettes and elaborate mirror work across her collection. The heavy ensembles spoke of dark jewel tones interspersed with nudes and light shades.Tantalising deep V necks and structured cap sleeves were the highlight of the show making for sharp featured ensembles.
Actress Monica Dogra walked the ramp who is also a fighter of female rights and thus the two ladies collaborated for this show.
We loved the colors that ranged from muted grey-silvers to parrot greens and soft oranges.
---
WIFW 2015: Riveting patterns rule the ramp at Vivek Karunakarans show

Talented designer, Vivek Karunakaran presented a colourful collection at the recently concluded Wills Lifestyle India Fashion Week.
Extreme detailing and patterned fabrics were the highlights of the collection.
Pinks, yellows, browns and blues were the predominant colours.
---
Jyoti Sharma showcases sharp silhouettes at WIFW 2015

Bhanuni by Jyoti Sharma, showcased at Wills Lifestyle India Fashion Week left a lasting impression on the viewers, thanks to the clean sharp silhouettes which became the highlight of the show.
The collection comprised flared dresses, skirts, lacy gowns and cropped top with heavy embroidery and embellishments.
---
Check out the most fashionable bridal outfits of B'wood actresses Aishwarya, Kareena, Shilpa!

Indian weddings and wardrobe goes hand in hand and Bollywood shaadis are no different. The whole ball game is rather at another level altogether. Bigger the name, better the brand is what are desi celebs follow. Today, we take you through a slideshow of Bollywoods most coveted stars, their wedding affairs and the much publicized outfits they adorn and make millions fall in love with.
So everything from a designer outfit to sophisticated jewelry or even complimenting fashionable footwear, fans swoon over stars and their wedding looks.
So whether it was Aishwarya Rai Bachchan wearing the bright yellow gold sari on her wedding day or Begum Kareena Kapoor who flaunted a vintage piece from her mother-in-laws wedding trousseau.
---
When Queen Kangana Ranaut walked up in Gucci head to toe

Kangana recently made a smart entry while attending the 5th Jagran Film Festival party organized by Mid-Day. She wore Gucci head to toe, kept her curls on, and nailed the retro chic look of the 60s.
Kangy left the fashion frat in utter surprise by not choosing her otherwise favorite brand Burberry but picked out a Gucci Pre-Fall 2014 mini dress with beaded chain embroidery on the neckline and sleeves.
She paired her dress with high Gucci black boots, also from the same collection.
She could have done something better with the footwear, we think though. Whats your take?
---
Winners in white this week: Sonam Kapoor, Priyanka Chopra, Bipasha Basu

As every other week we saw fashion galore this last one week with stars turning stunners. While some wore western outfits, the others stuck with pop of colors. If Deepika Padukone looked smoking hot in a red sari, it was Priyanka and Bipasha who sashayed down in pure white ensembles looking pretty and traditional.
All the ladies Sonam Kapoor, Priyanka Chopra and Bipasha Basu have upped their style game for their respective promotional activities and we spotted them wearing white ensembles.
With every week, we pick a color scheme of the best dressed celebrities for you. Check out the whimsical white beauties of this week!
---
Lara Dutta's red hot appearance is a pleasant surprise

Brand Ambassador for Colgate, Lara Dutta recently attended an event for the brand in the Capital and kept close to the 'wear the brand color to the brand event' trend. She indeed wore a red outfit clearly defining her oh so desirable curves. Looking every bit of a stunner, Lara posed cheerfully. This we can indeed call a pleasant surprise; for Lara had been missing from the social scene for a while now.
She styled her red peplum detail pencil dress from ASOS with basic black Zara sandals, Forever 21 earrings and a cute Ritika Sachdeva ring.
---
When Sonam Kapoor painted Ahmedabad blue with her Gaga dress

The lead pair of upcoming film Khoobsurat- Sonam Kapoor and Fawad Khan were recently present in Ahmedabad for promotions, where the diva walked beautifully in a cobalt blue dress from 'GaGa by Tanya Sharma' creation. Sonam kept her hair in a bun with twirls at front, a pop of pink on the lips and light pink tone makeup.
She wore gorgeous pair of geometric earrings by Mrilanili Chandra and carried a floral printed Dolce & Gabbana handbag from the designer duos pre-fall 2012 collection. She finished off her look with a pair of golden flats and looked fresh and dewy.
Her handsome co-star Fawad, also accompanied her and was surprised to find a huge fan following in Ahmedabad.
---
Ill fitted, too blingy: Sonam's choice of a sparkling pink dress was a drab

Sonam wore a sequined Bibhu Mohapatra dress recently while she was present at the reality show Cine Stars Ki Khojs taping.
The dress did not look as nice as it could, courtesy the fit. She paired it with blue tinted Mawi tear drop earrings. Given the champagne toned satin shoes, they did not help save the deal.
Though the color looked stunning against her skin, but the bummer was the fitting at its waist. The makeups was flawless and we love the ponytail.
---
Parineeti Chopra wears foundation on legs than her face!

Parineeti Chopra and Aditya Roy Kapur are busy promoting their forthcoming movie Daawat-e-Ishq and for the same the two recently made a visit to Narsee Monjee College of Commerce and Economics, Mumbai.
While in the first look, we were disgruntled with what Pari chose to wear, at a closer second look, we found that she had worn uneven foundation on her legs. Yes, from knee down the legs looked overtly plastered, and down at the ankle we spotted a sudden color change in the skin tone. Bummer!
Parineeti wore a horizontal striped white, red and blue mini body-hugging dress paired with white sneakers. Face up, she looked ethereal.
---
Malaika Arora Khan looked dope in those neon color Jimmy Choos

Hotness Malaika Arora Khan was recently present at the Finding Fanny screening and she looked nice even in a casual outfit. Malaika kept it simple in a black top and a pair of distressed denims, where she amped up her style quotient of the look by adding a pair of neon color block Jimmy Choos and a studded Valentino bag.
Whats more, she threw in those studded bracelets to sway away with that rocker chic tag. Face up, she looked ethereal.
---
Chic and classy: Nargis Fakhris amalgamation of Varun Bahl and Malini Ramani was a drab

Wearing a Malini Ramani blouse over a Varun Bahls Winter Festive 2014 collection dress, Nargis Fakhri attended a recent store launch sporting black and gold ankle-strap sandals which completed her look to the best.
The all-embellished top half and ruffle-rich bottom half was not too flattering though. Nude lips and side-swept hair finished off her look.
Nargis is one fashionista but this attire, we are not big fans! Face up, she looked ethereal.
---
Bottega Veneta clutch + Dior pumps= Neha Dhupia looked spectacular wearing an off-beat maxi gown

Automotive brand Volvo launched a new car in Sweden yesterday and in attendance was Ms. Dhupia who wore a Manish Arora Fall 2013 maxi to the event. She wore a rather unpredictable gold detailing maxi gown with an edgy Outhouse spiked choker to the look.
Carrying a Bottega Veneta clutch and blue Dior pumps, Neha finished her look quite strikingly.
Ms. Dhupia was in Sweden yesterday to launch Volvo's new car, and we loved her choice of a beautiful glitter peacock blue and green Manish Arora gown from his Fall 2013 collection.
Side swept hair. And she looked picture perfect!
---
Is Pakistani actor Fawad Khan more stylish than Bollywood's Ranveer Singh?

With just one film in pipeline, Pakistans heartthrob actor-model Fawad Khan seems to be giving our very own Indian stars a stiff competition. Wonder why? Well, the famous Pakistani actors performance is yet to be seen on Indian screens, it is his immaculate style and dapper looks which are constantly being talked about.
Fawad Afzal Khan a very famous model, singer and actor who hails from Pakistan has gained popularuity with Indian audiences, especially female audiences. All thanks to his television series Zindagi Gulzar hai which got aired on Zindagi channel recently, the actor has many fans in the country.
Fawad Khan is widely known for his brilliant performances in Drama serials Dastan, Humsafar and recently Zindagi Gulzar hai being aired on Hum TV. Mr. Khan is now gearing up for his Bollywood debut opposite Sonam Kapoor in the film Khoobsurat, where he seen in a perfect regal and sophisticated avatar sporting classy bandhgala jackets and jodhpurs.
Fawad Khan looks nothing less than a prince straight out of Disney World. His recent appearances on various platforms, has made him hit the right notes among the female audiences.
We digged and compiled a series of pictures where Fawad could give a run for the money to many Indian A-lister actors, like Ranveer Singh, Ranbir Kapoor, Hrithik Roshan et al.
---
Lisa Hayden for Riddhi Mehra and Ileana DCruz for Arpita Mehta take fashion up by a notch!

Riddhi Mehra known for her Indian aesthetics and unique take on fashion showcased her new collection Mystical Nuit at Jabong Stage during Lakmé Fashion Week Winter/Festive 2014.
Shades of beige, blue and black dominated the colour palette and were inspired by the luminescence of the night sky when graced by stars and the moon. The designer kept her signature look intact and worked on creating structured forms on flowing silhouettes as an extension of her classic designs.
Fusion wear took centre stage with more focus on westernised styles comprising skirts, blouses, jackets, pants along with Indo-Western dresses and saris, which were crafted in luxurious fabrics like silk, georgette, chiffon, net and raw silk. Traditional embellishment techniques such as resham, zardozi and beadwork helped to balance each piece and added just the right touch of sparkle.
The showstopper, Lisa Hayden of the movie Queen fame, left the crowd in awe as she made her way down the runway in a ravishing white and midnight blue gown accentuated by a trail while the bodice flaunted asymmetrical sleeves and floral detailing.
Sexy, stylish and sassy, Mystical Nuit by Riddhi Mehra was fashion forward and excitingly experimental.
Designer Arpita Mehta returned with a fresh new take on contemporary Indian fashion with her latest collection titled Starlight which made its way onto the ramp at Jabong Stage during Lakmé Fashion Week Winter/Festive 2014. The range, which was inspired by the designers grandmothers love for vintage-cocktail-meets-modern-day fashion strove to be an experimentally enchanting take on fusion wear.
Luxurious fabrics such as tabi silk, nets, raw silk and flat chiffons were used to grace flowing, feminine silhouettes and added a subtle edge of flamboyance. Dark, smoky shades like black, grey, oyster and blush pink gave the range a classy yet youthful appeal and were constructed into jackets, Anarkalis, blouses, pants, dresses, trousers and tunics.
Special embroidery called "button flower which has 3D thread work flowers appliquéd over mirror flowers were a stand out feature and were used to embellish garments and were accompanied by intricate foil-work and melodious ghungroos. Bollywood star Ileana D'Cruz played showstopper as she sashayed down the runway in a pop pink toned ghagra choli embellished with antique gold work as well as a body chain.
Just like Arpitas grandmother (the inspiration of the collection), the creations were sassy, spunky and sensual. Starlight by Arpita Mehta was one collection that will steal hearts away.
Timeless and stylishly effortless Chandelier Chic by Farah Sanjana, is aimed at a woman who is every bit as sophisticated as she is wild and free.
---
Varun Bahl's show at LFW was all about India's opulent crafts, Priyanka Chopra struts the ramp for him

Celebrating a decade in the fashion business and returning to the Lakmé Fashion Week Winter/Festive 2014 after ten years; Varun Bahl unveiled his Diffusion collection presented by Reliance Trends.
Revealing his distinct style statement for each creation, Varun ensured that it was a collection that will be coveted by women globally. Varun's understated elegance, aesthetics and luxurious choice of fabrics was the highlight of the show. His design story was replete with India's opulent crafts and cutting edge construction that reflected western touches and was a visual delight on the ramp.
The line-up of jackets, trousers, skirts and shirts were splashed with timeless hand embroidery. Varun's signature rose motif appliqués were evident along with a profusion of embroidered flowers and leaves that were splashed creatively on the ensembles.
Fabrics that brought the collection to life ranged from superb silk, sheer tulle, luxurious crepe, duchesse-satin and wonderful cotton. Colours were of prime importance to Varun, which he selected with great care as black, gold, silver, grey, ivory, beige, mustard, rose, pale pink and blue created a Deja vu of his past collections.
---
Fashion Queen War: Sonam Kapoor in Payal Pratap or Deepika Padukone in Huemn?

Well, when we talk of Bollywood fashion, these two ladies are mostly killing it every time. No doubt, Sonam is the undisputed fashion goddess, but Deepika Padukone is no less. Both known for their distinct styles are giving one another a tuff one here too.
While Sonam the fashionista picked out a look from Payal Pratap's Autumn Winter 2014 collection which had a Japanese Oriental flavor to it, Dips was seen in a chic floral applique sweater from Huemn by Pranav Mishra and Shyma Shetty.
The actresses have been busy promoting their films of late, but fashion and style definitely does not take a backseat for either of them.Post the launch of her new song from the film 'Finding Fanny' Deepika was spotted in denim pencil skirt teamed up with a sweater from Huemn. She finished out the look with her white Louboutin pumps and looked great!But then we saw Ms. Kapoor and were blown away by yet another enticing look of hers.
For the promotions of her new film 'Khoobsurat', Sonam wore a printed monochrome dress with cropped pants underneath and a sheer black jacket. Beautiful Amrapali earrings and blue flatform creepers from ASOS finished her look out. She thre in those royal blue creepers breaking the monotony of monochrome, and we couldn't ask for more. This again is something fresh and classy, and we can't help but love it!
---
Biggest Fashion Affairs in India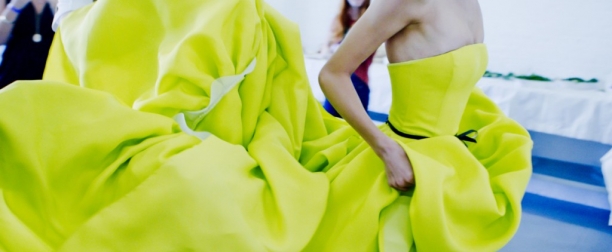 Every new year we leave the past behind and look forward to a new future and that's what Fashion Weeks are about. Sensory and perceptive delight from a catalogue page does have a positive impact. Fashion Weeks today not just bring the upcoming trends in fashion, it brings with it sensation and association. Experiencing real images and involving with the product makes it easier for the brand and the consumer to develop a bond between them. Here today, EE identifies the biggies in the industry.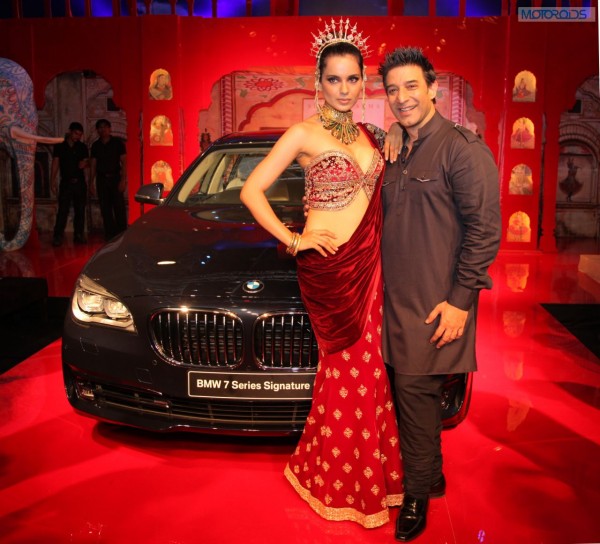 One of the top notch fashion event in India is Lakme Fashion Week (LFW), run by Fashion Design Council of India (FDCI), a bi-annual fashion event that takes place in Mumbai jointly organized by Lakme and IMG Reliance. Aiming at redefining the future of fashion in India it also advances itself towards the global podium. This August, 2014, with glamour, fashion and celebrities, LFW integrated an engaging and dazzling kid's show with Hamleys in association with Barbie and Hot wheels. Along with that, another activity asking for a selfie was initiated, rewarding the best selfie with invitations to the event. LFW sure do what they do best.




Another big name is an initiative of Fashion One International and Azva in association with BMW, is India Bridal Fashion Week (IBFW), one of the biggest fashion affairs in India held in Mumbai and Delhi. It brings together some of the biggest names of fashion industry, providing one of the most pioneering platforms of aspirations and business for couture lovers, designers, celebrities, brands and socialites. In its second edition in Delhi and sixth edition in India, BMW exclusively launched its new BMW 7 Signature Series. High end collaborations, endorsements and appearances by celebrities adds to its standard, building an audience connect.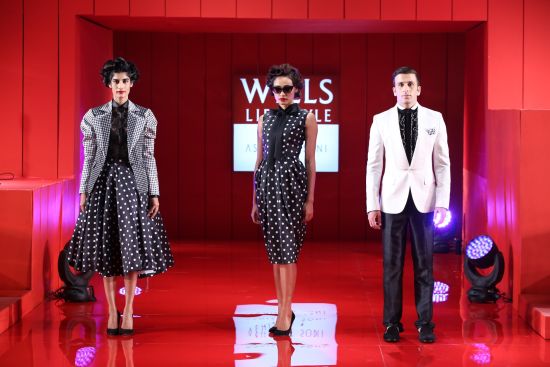 Wills Lifestyle India Fashion Week (WIFW) is a big name in the industry. It brings together eminent names in the business of fashion, creating a perfect platform for presenting the best of Indian fashion. It is a host for converging tradition and modernism in fashion. Staying true to its agenda of "business of fashion" it is a great platform for promising designers to reach out to prospective buyers at both domestic and international level.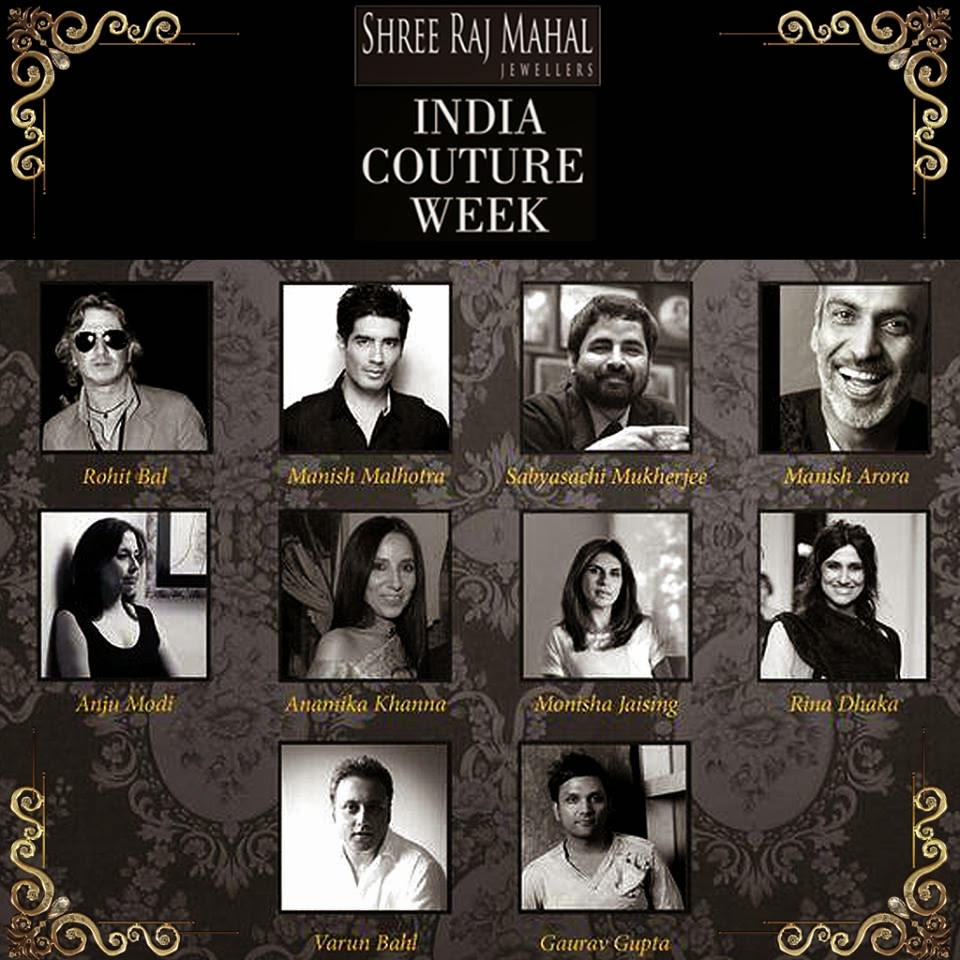 India couture week is also amongst the prominent names in the fashion trade in India. Providing Couture for Indian and international couture stores. In its recent activity Shree Raj Mahal Jewellers and Logix Group showcased finest design aptitude by top Indian designers. Inauguration of bridal jewellery by Shree Raj Mahal Jewellers and City Center Mall by Logix Group was a part of this couture week. Other events like "Signature Fashion Tour" by McDowell's, "Bangalore Fashion Week" "Indore Fashion Week", all add to the potency of Fashion industry of India. Aiming at an initiative to bring global designers to India and facilitate Indian fashion to establish connection with global fashion designers and global institutional buyers.

---
Shilpa Shetty and Neha Dhupia in Indian wear! Who looks hotter?

Shilpa Shetty along with her son Viaan and husband Raj Kundra recently paid a visit to the ISKCON Temple to seek Lord Krishna's blessings on the occasion of Janamashtami. The actress was spotted wearing a Preeti S Kapoor kurta and palazzo set with a bright pink duppatta. She looked sleek and sexy.
Neha Dhupia on the other hand was spotted promoting 'Ekkees Topon Ki Salaami' in Mumbai recently, wearing something similar to what Shilpa wore. Neha was seen wearing a Payal Khandwala outfit from the designer's spring/summer 2014 collection, and completed the look with side swept hair, a green envelope clutch and earrings from Curio Cottage. Neha paired her jewel tone blue kurta with a pair of white wide legged pants and styled it with mojris.
Both the ensembles looked fuss free, Shilpa looked pretty, no doubt, but Neha nailed it, we say.
---
Michael Kors, Givenchy, YSL: Kareena Kapoor's fashion picks for Madame Tussauds in London

Post Singham 2's release, looks like Bebo darling had some time off as she planned to visit hubby Saif shooting in London. Amidst all this, she also made it a point to visit Madame Tussauds London to have a look at her revamped wax statue.
Kareena was thrilled to see her wax replica wearing her Chammak Challo attire from Ra.One. Kareena Kapoor wore a blue dress by Michael Kors, and posed with the statue for photographs mentioning that she was thankful for the honor.Her pleated waist detail dress was worn with a skinny black belt.
She wore Saint Laurent sandals and a Givenchy bag with a Bvlgari serpent watch, giving a vintage vibe to the look.
---
Nargis Fakhri to walk the ramp at India Bridal Fashion Week

Rockstar actress Nargis Fakhri is all set to be a showstopper at the sixth India Bridal Fashion Week to be held in the capital next week.
The 34-year-oldactress will walk the ramp for jewellery brand Azva on the third day of the fashion week, which begins from August 7.
"Gold jewellery looks quite glamorous if styled well and Azva has created a lovely concept to highlight their jewellery at the show. I'm glad to be walking at India Bridal Fashion Week," Nargis said.
Ace designer Tarun Tahiliani will open the event, which will also include lavish bridal collections by Suneet Varma, Raghavendra Rathore, Jyotsna Tiwari, Meera Muzaffar Ali, Ashima Leena, Gauri and Nainika, Falguni, Shane Peacock and J J Vallaya.
---
Déjà vu: Kangana Ranaut repeats Burberry suit for Grazia, looks ravishing!

Ms. Fashion forward looked spectacular wearing a Burberry suit with a Dev R Nil shirt, and gracing the cover of Grazia's August issue which was shot in London.
By the way the if you just had a déjà vu moment, it's because you would have already seen the burgundy suit in person on Ms. Ranaut at the HT Most Stylish Awards a couple of months back.
She looks amazing, and special thanks to her hot Burberry booties.
---
Epitome of grace & glamour Twinkle Khanna scorches Vogue India's cover

Akshay Kumar's gorgeous celebrity wife Twinkle Khanna has graced the Cover of Vogue India this month wearing a stunning gold sequin dress from Emilio Pucci's Pre- Fall 2014 collection. The interior designer makes a smashing hit appearance with red lips, pink nails, wavy hair and smokey eyes.
Looking every bit of a fashionista, Twinkle's glam looks will leave you spellbound.
Twinke was awarded with the 'Timeless Beauty' award at the Vogue Beauty Awards which were held recently.
---
Kareena Kapoor's fashion picks this season

Kareena Kapoor Khan has been touring these days to promote her upcoming flick Singham Returns and she lloks lovely in her fashionable avatar. From her trademark designer anarkali's, to the glamorous B-town babe that she is, Bebo is back in full form.
We bring to you her most recent fashion picks, where she looks sizzling hot as ever!
---
Why did Katrina Kaif imitate beau Ranbir's ex-girlfriend Deepika Padukone?

Well, it's been a long wait since we all wanted to catch a glimpse of one of the most awaited films of 2014. 'Bang Bang' has indeed made us wait with bated breath and it sure is worth every bit of it!
With the film's teaser which was unveiled recently, had some heavy thrilling shots with spine-chilling action stunts performed by Hrithik Roshan and his leading lady of the film Katrina Kaif.
Honestly, if Hrithik gave you mini HEART ATTACKS, nobody could take eyes off Katrina, who looked smoldering hot.
Amidst all the admiration, we came across a shot where Ms. Kaif is sporting a bright cut out SWIMSUIT.
Pause. Now have we not seen the same bikini already? And that too on yet another smokin' hot diva? No brainers there. It was Ms. Padukone gracing the June issue of popular FASHION MAGAZINE Vogue in the same bikini by Agent Provocateur. The only winks Kat could get away with is probably the color. While Dips flaunted her curves in a black, orange and pink SWIMSUIT, Katrina has worn a color block orange-pink swimsuit.
Now we do understand it could be a complete co-incidence, but what about the much-talked-about rivalry? Is this going to add fuel to the already existing tiff?
---
The prismatic flair by Wrap Studio

Give your blue denims a rest, and add a little flair to your wardrobe because this season, it's all about patterned pants. If your CLOSET is full of slacks in shades of khaki, blue, and black or gray, this is the perfect time to get a little wild with the new collection of bottoms from Wrap Studio.
These trendy pants are very of-the-moment, but they're still timeless enough to wear for seasons to come. Pick any one of them with Aztec prints to tropical ones to the bold or the cobra prints and flaunt them as you like. Pair them with a solid-colored top or you can dressthem up or down with different accessories, and wear them everywhere—whether you're headed out on the town or just hanging with friends, these pants are sure to punch up your WARDROBE.
---
From Sunny Leone to Katrina Kaif and Nargis Fakhri: Sheer trend that got hold of B-town glam-dolls

Ever since International diva like Rihanna and Miley Cyrus got away with sporting the sheer trend, it has garnered quite a few headlines in the Indian glam fraternity too. We digged out our very own Bollywood galleries, and saw actresses flaunting a similar trend ever since. These hot women look equally hot if not less.
We bring to you the sheer sporting spree that makes our Bollywood divas worth a watch.
Ex-adult pornstar Sunny Leone to one of the hottest women in B-town now Nargis Fakhri, these ladies have almost hit the bulls eye.
---
Kriti Sanon's patterned look is a thumbs up!

Heropanti actress Kriti Sanon attended the launch of Tissot Quickster Football watch in Hyderabad recently wearing a patterned look. She picked out a crop top and flared skirt by Nisha Sainani.
The crop top and the skirt had matching blue circle and gun patterns. She added a fishtail braid, and those gold earrings looked lovely. Kriti also flaunted rings by Blur Designs.
---
Alia Bhatt goes the ethnic way, looks gorgeous in pink!

The lovely Alia Bhatt was recently spotted in Delhi today for the last leg of promotions of her upcoming movie 'Humpty Sharma Ki Dulhaniya'.
Of late, the actress sported an almost all western wardrobe, which was different this time. She looked delightfully beautiful in a Malasa blush pink churidaar which has beautiful embroidery in the top and pants.
Her make-up was spot on and paired gold cuffs and golden T bar sandals.
---
Huma Qureshi's bold step with Femina's latest issue, actress embraces her body type

Femina's July cover has seen Huma Qureshi packing a punch, flaunting her voluptuous body with élan. The curvaceous actress is often criticized for her body type. But leaving criticism Ms. Qureshi has taken a rather bold step by posing happily for the magazine's cover.

Huma Qureshi was in attendance to launch the latest issue of Femina India. She also looked pretty in red and white attending the event. She looked stunning in a structured peplum top by Vizyon which was paired with a Marks & Spencer white pencil skirt. Lovely side-swept waves, red lips to match her top, gold midi rings from H&M and Sergio Rossi shoes finished off the look.
---
Snazzy tuxedos, color drama; Ranveer Singh at his whacky best

He is vivacious and when he dons a tuxedo, nothing is as dreamier as seeing him strolling as a swaggerer in some of the most over the top yet experimental suit chosen straight from the runway.
Ranveer Singh is the only Bollywood actor who's not scared to experiment with his looks and surprises the fashion police with his fashionable winks.
Sometimes Ranveer can be totally snazzy and rest of the times you can see him dressed as a perfect gentleman, oozing utter sophistication.
Ranveer's sartorial choices are splendid and he is very much in sync with the men's trend. From Versace to Gucci, Ranveer has presented himself as the alpha-male in these labels.
---
Look who is giving some major competition to Sridevi's daughter Jhanvi Kapoor

Pooja Bedi's teenager daughter Aalia is a surprise fashionista. Her style is at par with any other style maven in the tinsel town.
Aalia Bedi has got prefect looks to be an actress and she is just like her mother Pooja.
Although Aalia is too young to make her Bollywood debut, she was last seen on Television in Maa Exchange. But looks like the beauty is all set to give some good amount of competition to her contemporaries in the making like Jhanvi Kapoor and Navya Naveli.
The 13-year-old makes her public appearances with her mom Pooja. She has certainly all that it takes to make it big in the industry, thanks to her oh-so-hot attitude, and now toned figure.
---
Kalki goes the casual way with her printed shift dress

Kalki kept it casual and laid back at the 'Lekar Hum Deewana Dil' premiere recently.
She paired her red printed Shift by Nimish Shah skirt with a white top. Strappy shoes and a chain bag finished her look out.
There is absolutely no denying that Kalki looked nice in her outfit, even though she could have worn the skirt a little higher.
---
It's Esha Gupta's sexiness scorching Grazia's latest cover page

Wearing a Pankaj and Nidhi jacket on Grazia's summer cover is Esha Gupta and her hotness. The magazine features a sultry Esha, who was last seen in Sajid Khan's Humshakals.
The hot babe is wearing Suhani Pittie jewellery- chokers and the chunky anklets which look quite stunning against her white ensembles.
---
Deepika crowned, while Katrina, Priyanka follow: Meet FHM India's top 5 sexiest women in the world

B-town's current queen bee Deepika Padukone dethroned arch rival Katrina Kaif by entering and topping the 'FHM India's 100 Sexiest Women in The World 2014' list.
The topper was spotted at FHM's Victory bash in Mumbai. She was styled by Anaita Shroff Adajania.
Her graceful looks and stunning features added drama to her sexy persona and the leggy lass climbed up the fashion-forward stairs.
For the unveiling of FHM India's 100 Sexiest Women edition, the actress wore a coral Stella McCartney gown and she looked gorgeous.
Deepika is busy with her brand endorsement and film shoots currently.
---
Alia Bhatt's double role: Mesh-panelled crop-top repeated!

Alia has been on a promotional spree, thanks to her upcoming film with Varun Dhawan 'Humpty Sharma Ki Dulhania'. A few days back the actress was seen repeating her clothes and shoes. Now again Ms. Bhatt made it work, and it worked the right way.
Kudos to her for recreating her style, despite the ongoing repetition of clothes. She has proved it once more, that it is completely fine to repeat and still look stylish.
After her appearance at HRC in a mesh-panelled crop-top, leggings and high-tops, she swapped out the leggings for a pair of Zara shorts (and added a fedora) for the next outing. Impressive!
---
Now LFW will see little wonders strut the ramp

The Lakme Fashion Week has seen models and Bollywood stars walking the ramp, but this time even children will join them for a special show. World's famous toy shops - Hamley's and Mattel - will host the first kids fashion show at the Lakme Fashion Week to be held here in August.
Hamley's has tied up with Barbie and Hot Wheels to host one of its kind fashion show at LFW Winter/Festive 2014, where 20 children aged 6 to 12 years from across India will get a chance to walk the ramp.
"Lakme Fashion Week is known for being an innovative platform that constantly presents distinctive initiatives. This season too brings in new and heightened experiences, one of which is a show by kids which is being co-presented with Hamley's. This special show promises to add excitement and a new dimension to LFW experience," Saket Dhankar, Head-Fashion, IMGReliance, said in a statement here.

To be a part of this, children will have to participate in the workshop and city-wise auditions to be conducted by Hamley's at its stores across New Delhi, Mumbai, Bangalore, Ahmedabad, Chennai, Pune and Chandigarh.
Judges will choose 20 finalists and Hamley's will bring these little models to Mumbai for the LFW. "Through this association with LFW and Mattel, we are trying to find mini fashionistas and create an out of this world experience," Reliance Brands CEO Darshan Mehta said. Hamley's has launched in India through partnership with Reliance Brands which is a part of Reliance Industries.
During the fashion show, the children will walk the ramp in the latest collection from Barbie for little girls and Hot Wheels for young boys.
She was styled by Archana Walavalkar and Make up by Vardan Nayak.
---
Sexy Alia Bhatt ditched her casual look, went in for mini wrap skirt

Alia Bhatt and Varun Dhawan have been everywhere! Well, quite literally! They have been out for the promotions of their latest movie 'Humpty Sharma Ki Dulhaniya' and when they touched Delhi, the otherwise sporty Alia changed into a printed crop top and mini wrap skirt by Zara was paired with black booties.
She looked very sexy and different, considering her other sporty pickups of late. Side-swept hair and red lips finished out the look.
She was styled by Archana Walavalkar and Make up by Vardan Nayak.
---
Madhuri Dixit's blast with burgundy in an Innana by Monica and Karishma gown

JDJ saw Judge Madhuri Dixit recently wore a burgundy Innana by Monica and Karishma gown. The cross halter-neck gown was worn with a Manish Arora for Amrapali tiger ring and probably Shourouk earrings.

But with the beading placed so high MD looked top heavy.
---
Pics that prove Jacqueline is all set to dethrone fashion goddess Deepika, Katrina

Jacqueline Fernandez can carry off anything. And we literally stand by it! Her sartorial style sense is creating a buzz amongst the audiences. To top it all her recent fashionable appearances have got people for falling in love with her stylish side.

From flaunting a crop top to a dress to Indian wear, Jacky has done it all and well, pretty well. Her recent media appearances have been impressive and have left us all wanting for more. It's rather time for other style goddesses like Deepika, Katrina and Sonam to up their style game.
---
Meet 9 most sexiest fashion star WAG's of FIFA footballers

Behind all the hot soccer players this season, is a hotter beauty adorning their arms!
While the footballers haven left no stone unturned in unleashing their raw style statements on the field, their glamorous ladies have left us awe-struck.
On one hand Brazilian superstar Neymar flaunts his golden hair and the bad-boy tats with aplomb, Cristiano Ronaldo looks uber cool with his stylish initialed backpack.
As a matter of fact, Iran's whole team did not shy away from wearing the oh-so colorful white, red and green striped socks to add the much needed spunk and style.

And not just the players, but their gorgeous bombshells are worth a watch too. From Irina Shayk to pop sensation Shakira, these hotties seem to not stop at just being famous because of the men in their lives, but also work and look smoldering hot to be successful in their own ways.
In an effort to study up on these WAG's, we digged some of their personal life and believed the age old adage: Behind every good-looking man is an even better-looking woman.
---
Shraddha Kapoor gave drapes a miss, opted for a structured skirt

Shraddha Kapoor recently attended a press conference for her new movie in the capital to promote her upcoming film 'Ek Villian' and after her stint with posing in a series of drape-y looks, the gorgeous actress seems to be now focusing on more structured looks by wearing a lot of pencil skirts.
For this particular event, the actress paired her black Debenhams pencil skirt with a Pankaj and Nidhi shirt from their Autumn Winter 2014 collection. The embroidered sheer shirt was lined to make it more commercial and wearable.
Loose hair, H&M black pumps and a gold chain watch finished her look out. With Shraddha's hair down and a touch of color via her red lips, the actress made quite a statement.
---
MESSY TWIST SIDE STYLE

Simple and gorgeous hairstyle for long hair.



Anuja Gurele
---
Top 20 fashion blunders made by Aishwarya Rai Bachchan

Aishwarya Rai Bachchan is not only crowned as the Miss World but also the best dressed diva by several fashion spreads. Indeed yes, she pulls off any look niftily and finally gets accolades for the same.
But, it's not always that she has impressed us, the 39-year-old has even shocked the fashion police with her wacky style.

The mother-of-one loves to wear Abu Jani and Sandeep Khosla outfit, but not every Abu Jani and Sandeep Khosla stuff looks nice. The designer duo is known for sequin and swarovski work and at times they are too blingy as well.
Even her Cannes looks at times have been very disappointing. We only wish that she should have never worn those dresses.
---
Fashion goddess Sonam Kapoor turns a year older, makes us go wow each time!

Sonam Kapoor has time and again proved her fashionista status to the world. And being as young as 29, the lady makes us drool over her fashion credentials.
Sonam made her debut with Sanjay Leela Bhansali's Saawariya which did not make an impact, but the pretty lad left everybody wanting for more. She went on to become the first ever true blue fashionista amongst her contemporaries and brought different sorts of fashion antics to the Bollywood table.

After that there was no stopping for the actress, she appeared in movies like 'I Hate Love Storys', 'Aisha', 'Thank You', 'Mausam' and 'Players'.
Year 2013 proved to be a milestone year for Sonam's career, as she featured in 'Raanjhanaa' and 'Bhaag Milkha Bhaag' which were one of the biggest hits of the year. She drew attention to her style, thanks to her choices in both western and Indian traditional wear.

The actress very effortlessly not just established herself as a great performer but also became the fashion icon of the country.
Sonam went on to make her debut at Cannes appearance in 2011, where she dazzled on the red carpetwearing both Indian and international designers. And this year too, the lady turned heads with her immaculate style wearing lovely gowns by Cavalli and Elie Saab.
Today on her birthday, we bring to you some of Ms. Kapoor's most amazing looks over the years.
---
Check out how Kiara Advani nails the fashion bug during her promotional tour

Kiara Advani is the latest entrant in Bollywood with the film Fugly, directed by Kabir Sadanand and produced by Akshay Kumar around the corner. Kiara looks like a hot and promising actress and has already left us impressed with her fashion sensibilities.

Right from her raw and rugged look in the film to her classy off screen andaaz, Kiara makes fashion look easy and comfortable.
With the film near its release, Kiara has been busy traveling the country along with her co-stars promoting her movie. And the whirlwind multi-city tour means we get to see her sport different looks at all those events.

Recently at a promotion day for Fugly, we saw Kiara Advani wearing a James Ferreira canary yellow draped dress, and she looked piping hot!
She accessorized the dress with gold elements which featured Steve Madden gold sandals and Ae-Tee gold belt.
Click to see more pictures of the new talent who amazes us with her fashion picks way in advance to her becoming an established actress.
---
Parineeti Chopra's winning look at 'Look who's talking'

Parineeti Chopra for her appearance in the show 'Look who's talking' sported a red and black skirt from 'The Source'.

She further teamed her attire with a black crop top and Zara necklace. Pari looked pretty as she pinned hair with soft curls and Jimmy Choo ankle strap sandals. She added bling to her look via the perfect golden Zara necklace.
She was styled by Nitasha Gaurav.
---
After her splendid picks, Sonakshi Sinha looks unappealing

Sona has been wearing amazing ensembles of late, but the actress lost her charm with this unfitted outfit.

Wearing Bebe separates, ankle-strap pumps and earrings from Sapphire, Sonakshi attended an event to promote her movie recently. The cut-out top, the semi-lined skirt and orange over the top accessories made her look tacky.
---
Meet Kiara Advani, the sexy & stylish newbie in B-town

Kiara Advani is the latest entrant in Bollywood with the film Fugly, directed by Kabir Sadanand and produced by Akshay Kumar. Kiara looks like a hot and promising actress and has already left us impressed with her fashion sensibilities.
Right from her raw and rugged look in the film to her classy off screen andaaz, Kiara makes fashion look easy and comfortable.
Kiara Advani says that she is more excited than nervous and she is hopeful that her hard work will earn her appreciation from the fans.
With the film near its release, Kiara has been busy traveling the country along with her co-stars promoting her movie. And the whirlwind multi-city tour means we get to see her sport different looks at all those events. We cannot pick one particular look, but the newbie has tried her hand at various western outfits and she sure looks pretty hot! We bring to you some of Ms. Advani's super hot pictures which proves she is a budding fashionista.
---
Heropanti actress Kriti Sanon looked blazing hot even in her modeling days

Kriti Sanon, the leggy lass who made her Bollywood debut opposite Tiger Shroff this year in Heropanti is one stunner. Kriti garnered a lot of appreciation for her work in her first ever Hindi commercial film, along with fetching numerous amounts of compliments on her fashion sense and style.
Apart from having sharp features, the actress boasts of a classy style and an enchanting personality.
The newbie is already seen like a divasque in the fashion circuit, thanks to her designer picks. From Pia Pauro's multi colored dress at the film's success bash to the summer chic maxi by Sonaakshi Raaj that she sported at Comedy Nights with Kapil, Kriti nailed it.
We bring to you some of Kriti's most alluring looks from her modeling days.
---
Madhuri Dixit brings bling on at Jhalak Dikhhla Jaa !

Jhalak Dikhhla Jaa is back with its seventh edition and one of its judges gets some major bling on the dance floor. No brownie points for guessing its dhak-dhak diva Madhuri Dixit Nene.
Ms. Nene for the first taping wore a black shirt with a green H&M blingy sequined skirt and ankle strap sandals. Picking color from her skirt, she styled her look with matching green statement earrings.
The sequin skirt added that touch of 'fun', and she looked lovely as ever.
Anaita Shroff Adajania is styling her this season. We only hope, we get to see more such looks on her and something tells us we will.
From practicing dance to following strict diet and exercise regime - 13 celebrities from various walks of life are sweating it out for the last four weeks to unleash "never seen before" action on the stage of "Jhalak Dikhhla Jaa 7", starting June 7.
---
Sis Sonam looks elegant in Giambattista Valli Resort 2013 dress, Arjun wears Burberry

Cousins Sonam Kapoor and Arjun Kapoor recently shot for 'The Anupam Kher show - Kuchh Bhi Ho Sakta Hai' which is to air soon on Colors TV. The chat show promises lot of excitement and encouragement for one to follow their dreams and believe in the mantra that ''.
Sonam appeared with cousin Arjun Kapoor and was seen wearing a dress by Giambattista Valli Resort 2013collection. Her one shoulder floral printed fit and flare dress featured a black band and an animal print ruffle detail across the shoulder. She styled it with a simple pointy pair of beige Louboutins with a black trim detail. A braided updo and understated earrings by her mother Sunita Kapoor rounded off her look perfectly.
She and Arjun were both styled by her sister Rhea Kapoor.

---
And it is a red Sabyasachi suit for Mrs. Rani Mukerji Chopra's first look post marriage

Rani Mukerji Chopra looks more than radiant, as she made her first ever appearance Sabyasachi suit. We just hope she could do away with those pointy-toe red suede platform pumps! Like all newlyweds, Rani donned the sindoor and chudas.
Rani Mukerji, along with her mother-in-law Pam Chopra attended the Diva'ni store launch in Mumbai. This is Rani's first appearance after her marriage to YRF head honcho Aditya Chopra.
On April 21st, the two love birds who dated secretly for many years, tied the knot in a private ceremony in Italy, where only close friends and family attended this high profile wedding. Once back in Mumbai, the newly married couple hosted a couple of bashes for their B-town friends and well-wishers.
---
Gaurav Gupta made Asin look good with this experimental sari

Asin is the new brand ambassador for Avon, and was attended by her for one of the company's corporate event wearing an experimental Gaurav Gupta sari.
The sari with its turtleneck full-sleeve bodice may not be everybody's choice, but we must accept Asin did look pretty amazing! At least she looked different.
---
STYLE WARS: Parineeti Chopra or Alia Bhatt?

Well these two ladies not only fight it out on screen with their films, but are constantly having a style wars on our fashion radar.
Wearing Ridhi Mehra, Parineeti attended a store launch in Mumbai last evening. Wearing her hair in a low knot, she finished out the look with heavy eye make-up, Amrapali jewelry and Louboutins.
At the other end, Alia Bhatt looked radiant in her Frou Frou by Archana Rao blouse with a pencil skirt and Dior pumps. Alia wore her hair back, and completed her look with a red lip and ring from Koëcsh. She looked good! Now who is the hotter of the two?
---
Look how Shradha Kapoor has turned into a fashionista

Shraddha Kapoor has a new movie lined up for release Ek Villain, and the newbie is transforming into quite a fashionista. She was recently spotted sporting various looks for her promotional spree.
The delicate, light-eyed beauty looked charming in all of them. However, she sure seems to be experimental.
---
OMG! Vidya Balan finally gave her traditional sari a miss, looks attractive

Vidya Balan who stars in and as 'Bobby Jasoos' unveiled the trailer of the movie recently a wearing a pretty pink suit by Anita Dongre.
The color was quite a welcome change as was the nose stud. Vidya thankfully gave her six yards a miss and opted for this serence outfit.
Anything more to this ensemble would have looked garish, but Ms. Balan impressed us with her choice. She paired her attire with earrings are by Golecha Jewels.
---
Leaner Sonakshi Sinha picks designer wear for promotions

Actress Sonakshi Sinha has been busy these days with the promotions of her movie 'Holiday: A Soldier Is Never Off Duty' opposite Akshay Kumar. And she was seen sporting different looks altogether.
Needless to say with her fitter body now, she looked lovely in both the avatars. In one look, she opted for a Mandira Wirk jumpsuit. She teamed this with open, wavy hair, Amrapali earrings and printed pumps. Sonakshi totally rocked this chic look.
And in the second look she chose 'In Mirage' by Parul Bhargava. Ms. Sonakshi Sinha looked stylish in Mirage by Parul Bhargava where she flaunted her super-toned midriff in a deep blue crop top.so.
---
Orange kurta, flourescent yellow patiala is what Alia Bhatt's new look is all about

The pretty Alia Bhatt was recently spotted donning a different look at the trailer of her next movie 'Humpty Sharma Ki Dulhania'.
She wore a patiala suit with an Arpita Mehta vest, and her charming smile.
It may have been an 'in-character' look, and we must say she still looked lovely.
She completed the look with a pair of jutis and earrings. She had left her hair open. Alia looked simply adorable in this attire. We can't wait to see more of Alia's this look from the movie.
---
Ash gets back in the fashionista circle, courtesy her Cannes looks

Mrs. Bachchan saved herself from truck loads of criticism, thanks to her fashion credentials on the Cannes red carpet. Wearing a blush, layered Fall 2013 Armani Privé gown with graduated crystal details, the stunning look was styled with a matching clutch. The actress looked outstanding with her bold red lip to prevent a washed-out look and amp up the glamour. Moreover, the green eyeshadow is a touch baffling.
Adding a pop of color to Aishwarya's sparkly look were the Chopard jewels.
She looked glamorous but are you wishing she wore something desi for her final appearance at the ongoing festival? We sure wished so.
---
Aishwarya Rai's Aaradhya, Sushmita Sen's Alisah, Karisma's Kiaan: Most stylish celebrity tots

If Aishwarya Rai's daughter Aaradhya is the most stylish tot in the east, its David Beckham's little daughter Harper Beckham giving tough competition to her in the west. These tiny tots not only leave you in awe with their cherubic expressions but also show you the latest trends, thanks to their stylish mom and dad.
These kids even at times outshine their parents during public appearances and media's attention often shifts to the kids rather than the celebrity parents.
Aishwarya dolls up her daughter in pink and makes her the little fashionista. Even Akshay's daughter Nitara Khanna Bhatia looks pretty as a picture in pink.
We bring to you a list of the most stylish celebrity tots who are blowing the style quotient sky high from a very tender age.
---
Photos which prove Mohit Raina is the most stylish TV personality in India

He changed the way people looked at TV stars, courtesy his magnetic charm and suave personality. TV hottie, Mohit Raina has been given yet another title- that of 'the most stylish television personality' at one of the country's leading style awards held in Mumbai.
The actor, who was dressed to kill at the star-studded ceremony looked dapper in a black suit, proving to everyone why he was taking the most stylish trophy home. And if you're still wondering why he was chosen for the award, we present to you some pictures which prove why Mohit is indeed the most fashionable star on TV.
---
Why Ash should give a second thought before wearing Abu Jani & Sandeep Khosla again!

Even if you wear the best of the designer outfits in the world, it's not going to make you look fashionable, if you don't really have the right choice. We neither blame the celebrities nor the designers for dressing up good or bad. The onus rather lies on the stylists.
But in case of Aishwarya Rai, we have always observed that whenever she wears an Abu Jani and Sandeep Khosla garb, she always gets a thumbs down from the fashion police for selecting the wrong stuff every time from the ace designers.
We show you some of her worst fashion disasters from Abu Jani and Sandeep Khosla's look that suggest, Ash should simply give a second though before wearing anything from the duo's label again.
---
Katrina Kaif, Kareena, Sonam, Deepika: Bollywood sports the sari-gown trend

Bollywood divas have brought the sari-gown trend in prominence and have taken it straight from the runway to the red carpet. Not just Indian beauties but also many Hollywood celebs have been spotted sporting the hot-new trend.
Shilpa Shetty exuded sex appeal on the sets of Nach Baliye in a red Sonakshi Raaj sari-gown and on the same day, we saw Kareena Kapoor oozing elegance in a sari-gown by Shantanu and Nikhil.
Femme fatales including Elizabeth Taylor and Princess Diana were also seen wearing sari-gown way back. And this trend is reviving.
Recently Sonam Kapoor even flaunted the trend at Cannes red carpet with a nude Anamika Khanna couture sari-gown. She looked ethereal!
---
Karisma Kapoor goes all black and white in Dubai

Even though the news about Karisma Kapoor's estranged husband Sunjay Kapur filing for custody of their children has got viral, Lolo darling is busy with work. And why should she not be?
Recently, for a corporate event in Dubai, Karisma Kapoor chose a black and white Pallavi Singhe outfit. She picked a white jacket with black floral embroidery teamed with black palazzo pants, a Pinky Sarab clutch and finished her look with Curio Cottage earrings.
---
From Sara Tendulkar to Jhanvi Kapoor and Navya Naveli: Hottest hairstyles of the season

They are in the league of the fashionistas in the making and they have become a teen sensation by being fashion savvy. And all three beautiful young girls flaunt stylish hairdos. They love clicking selfies and show off their trendy hairstyles to the world. Yes, these pretty young lads are the new thing and have massive fan following already.
Navya Naveli has got her mane highlighted and that looks sassy on her. Jhanvi looks good both ways whether her tresses are curled or straight. And Sara looks her best in straight hair.
---
CANNES BEST DRESSED DAY 2: Blake Lively, Cate Blanchett, Julianne Moore

The 67th Cannes Film Festival kick started on May 14 in Cannes and Day 2 of the festival saw a host of International celebrities in their fashionable best.
From fashion forward styling to etheareal fashion, Cannes Day 2 has witnessed the many shades of style and fashion.
We bring to you best dressed from Day 2 of Cannes.
---
Look how Freida nails the Maxi look with élan

With the ongoing 67th Cannes International Film Festival, our stars are all geared up to flaunt their fashionable best. Freida, who is supposed to walk the red carpet tomorrow, was spotted outside the Hotel Martinez in a navy maxi. She paired it up with a white tote and Roger Vivier flats.
We sure love her off-the-red-carpet casual look.
Freida, who made her Cannes debut in 2012, is attending the Festival de Cannes as one of the brand ambassadors of L'Oreal Paris.
We wonder what Ms.Pinto would wear to the red carpet, if she looks so hot in this casual dress.
---
Lovely Professional Univ.

After walking the 67th Cannes Film Festival on Day1, Bollywood beauty Mallika Sherawat swayed the red carpet once again for the inauguration of the India Pavilion on Day 2 wearing a white Manish Tripathi lehenga.
The lehenga boasted of dull gold zari, mother of pearl detailing coupled with a silk bodice with fine zari and bead work. Gold colored clutch and pearl accessories completed her look.
The actress had earlier shared this sketch of the lehenga on the microblogging website.
We must say, Mallika looked decent, well at least skin show has been ditched for good.
At another dinner, Mallika wore an orange-rust blazer paired with black pants and long boots.
Jackky Bhagnani, Mallika Sherawat, Sudhir Mishra, Resool Pookutty were in attendance at the Confederation of Indian Industry dinner party held at the ongoing Cannes Film Festival.
---
BLAST FROM THE PAST: Aishwarya Rai's top 5 hot and sexy looks at Cannes

The much awaited Cannes Film Festival is going to kick-start on 14th May and will go on till the 25th. And just like every year, even this year has a host of interesting premieres lined up.
First things first, Aishwarya Rai Bachchan made her first appearance at the festival in 2002 and has been attending it ever since.
This year, she will be gracing the red carpet on 16th and 17th May as L'Oreal Paris' spokesperson.
We bring to you a roundup of her top 5 looks at Cannes till date.
---
Freida Pinto sashayed down in a Chanel attire with an Indian twist

Actress Freida Pinto was recently seen sashaying down at the Chanel Cruise 2014/2015 photo call.
The actress stunned in an eclectic look from Chanel's Pre-Fall 2014 collection featuring a white ruffled crop top and a tiered long skirt in a colourful Indian-inspired maroon print.
She accessorized her outfit with a few strong statements, including black double cuffs and a black-and-nude clutch.
In exchange for a feather in her hair, she finished the look with a sparkling headband and a berry-tinged lip.
---
Eye candy Imran Khan plays game changer with funky socks

Imran Khan has always looked super cute for all the ladies out there, and with his latest appearances, Mr. Khan raised the bar and looked smashingly hot in his suits.
The highlight of his formal look though was his trademark funk socks drama.
Kudos to you Immy for making the look rock with a twist yet again!
---
Aishwarya Rai Bachchan, Sridevi, Karisma Kapoor: Top 5 stylish Bollywood moms

Today being Mother's Day and while you've been wondering what would be that special little thing you'll do for your mommie, we thought of appreciating the beautiful and glamorous actresses, who are doting mothers to their children and are a constant source of inspiration for our mothers, who are as beautiful as these divas- from both outside and inside.
We bring to you 5 special ladies, who we think are the most stylish moms in Bollywood.
---
Top 20 best looks of reality star Gauhar Khan

It's about time that we all accept that Gauhar Khan is the hottest and most stylish contestant of the current season of TV show Khatron Ke Khilaadi. The supermodel was also a part of Bigg Boss 7 and eventually emerged as the winner. The model-turned-actor looks captivating in whatever she wears and is making a million hearts flutter every weekend on the reality show with her immaculate fashion sense.
The diva's red carpet appearances have been one better than the other and she's never known for making a fashion faux pas. From ethnic wears to gowns, Gauhar has rocked in every look and become a headturner.
---
A Fashionista's diary: Look how Deepika Padukone keeps it simple and neat

The actress opts for a plain jane appearance on Anupama Chopra's talk show 'The Front Row'. She is seen sporting an Archana Rao top from her Frou Frou Autumn Winter 2014 collection which has detailing. She paired the top with blue jeans and pink pumps. Wavy side-swept hair and red lips finished out the look.
Deepika Padukone was a guest star on the latest episode preview of Anupama Chopra's talk show, which talks about the making of a superstar.
---
Deepika Padukone, Aishwarya Rai, Kareena Kapoor in the classy high bun: The latest chic hairstyle

One of the most vintage hairstyles is back to rule in B-town. Yes, the bold high bun has taken our Bollywood beauties by the storm and it seems like all the divas want to flash and flaunt it. Much like the bouffant hairstyle, this classic high bun look is back and high on the radar of the fashionistas.
Of late, Bollywood actresses like Kareena Kapoor, Priyanka Chopra and Alia Bhatt were seen tying their tresses in this chic updo on the red carpet.
We bring to you the chic hair buns that our style mavens take one notch up!
---
Do you know what Deepika Padukone stole from Kate Hudson and Jennifer Lopez?

It is now a common sight to see B-town beauties wearing similar outfits on different occasions. Even though, we have seen quite a few actresses who copy wardrobes, but there is one such diva who has time and again copied style statements of Hollywood celebrities.
Yes, it is none other than Deepika Padukone, who has captured wearing dresses that look identical. Deepika as a matter of fact has been taking inspiration from top Hollywood actress when it comes to sporting a fancy dress during award functions.
We bring to you some pictures of the fashionista and her outfits that are similar to those worn by Hollywood actresses.
---
See how Sonam Kapoor dons a Roland Mouret dress

Ms. Kapoor was dressed to kill as she attended the unveiling of the Samsung Curved TV range in a Roland Mouret dress.
The actress flaunted her toned body in an off shoulder black dress from the Roland Mouret's latest collection for the launch in New Delhi. Her black off the shoulder mesh panel detail dress looked great on her, which was subtly styled with nude pointy pumps and diamond studs.
With smokey eyes, Sonam completed the look with a retro hairstyle.
The 28-year-old actress will walk the red carpet of the 2014 Cannes International Film Festival on May 18 and 19. This will be her fourth appearance at the international gala.
---
See what makes Deepika Padukone feel beautiful and romantic!

The leggy lass ruled Bollywood in 2013 with her acting skills, and now is back with her cute and adorable looks in the latest Vogue Eyewear campaign.
In the behind the scenes video, she says the collection is all about feeling romantic and beautiful, and the actress is surely looking beautiful.
The video might remind you of the character that Deepika played (Naina Talwar) in the film 'Yeh Jawaani Hai Deewani'.
---
Hrithik Roshan, Ranveer Singh, Abhay Deol: The best dressed men at IIFA

Recently held IIFA awards at Tampa Bay, Florida witnessed a lot of Bollywood A listers making their stylish presence.
While our leading ladies grabbed all the attention for their fantastic ensembles and looks, some of the actors also looked their dapper best, sealing the green carpet event with perfection.
---
Sonam Kapoor hints at her Cannes look, admires Vidya Balan

| | | |
| --- | --- | --- |
| | Sonam Kapoor has always impressed media and masses with her impeccable style sense. The stunning lass never makes it to red carpet looking less than million dollars. As she gears up to make her appearance in Cannes Film Festival for the fourth consecutive year, the actress talks style, fashion and her latest look in Cannes 2014. | |
---
Indian Clothing - Salwar Kameez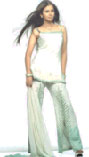 Western culture is developing a grand love affair with a distinctive fashion style that is Indian. Along with Indian music and spirituality, Indian Clothing is having a huge impact on the mainstream identities of western style and culture.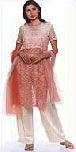 Indian people express themselves a great deal through their clothing. Their spiritual quest for perfection plays a role in their choices of beautifully colored, dramatic, and flowing garments. The styles speak to the spirit with sumptuous, vibrant colors woven into the intricate and ornate designs to be found resonating throughout India.
Salwar Kameez, started as an alternative dress form Kashmir and Punjab, & it has grown in popularity all over India and in all the Muslim countries of the world, especially with younger women. With Celebrities like Goldie hawn, Sally field, Hillary Clinton, Jennifer Lopez and the Late Princess Diana adorning the Salwar (Shalwar) kameez at high profile events, this garment is clearly the current flavour in the West. Salwars are pajama-like trousers gathered at the waist and ankles, worn underneath a long, loose tunic known as a kameez.
Some tips on Salwar Kameez.
The kameez should be a little longer in height. It makes you look taller. If your height is around 5 feet 3 inches then your kameez height should be around 47- 48 inches.

If you have broad shoulders then avoid wearing puffed sleeves.

If you have fat arms and therefore cannot wear sleeveless then go in for sleeves of about 5-inch length. This will hide the flab on your arms and your hands will look thinner.

Salwar or shalwar can be worn in many styles. Styles keep changing with Trends. Recently big bottoms were in fashion and now short Kurtas are back in vogue.

Chudidar looks good on long kameez or Kurtas.

Avoid wearing them on short Kurtas. Chinese collar (closed neck) makes you look tall, but avoid it if you have broad shoulders.

Tucks might be out of fashion but they give a very good cut to the Kameez.

Avoid Organza or any stiff cloth if you want to look slimmer.

Dark colours like maroon, red, blue or brown look very good on dark women.