NEWS
---

EVENTS
---

PERSONALITIES IN NEWS
---

PROFESSIONAL ASSOCIATION
---

PHOTO GALLERY
---

SPECIAL FEATURES
---
Digital Advertisining In India
---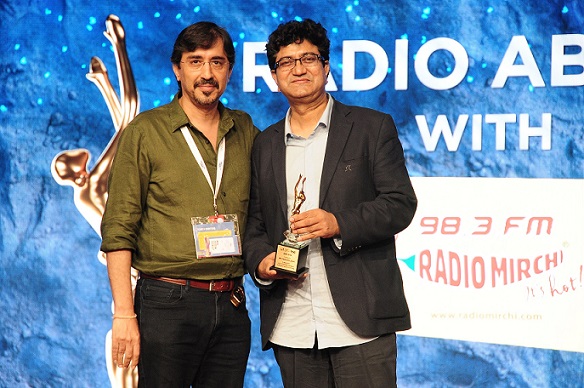 Goafest 2018 closes on a magnificent note
MMNN: 8 April 2018

Sania Mirza, Nawazuddin Siddiqui impart knowledge seminars alongside other industry stalwarts Early Man Film Pvt. Ltd. bags Grand Prix for Reforest India The Story of Kaveri Prasoon Joshi felicitated for his outstanding contribution to media in India After 3 days of seminars and conclaves by industry experts, crazy parties and evenings filled with delegates screaming their throats hoarse in support of colleagues during the ABBYs presentations Goafest 2018, Indias foremost advertising, media and marketing convention, came to a spectacular conclusion. Xxx was felicitated with the Special Abby, while the National Geographic Green Award went to xxx on Day 3 of Goafest 2018. Day 3, which was the final day of the festival, saw exciting seminars by Facebook Creative APAC Director Rapha Vasconcellos who had young minds at the fest sitting up in rapt attention during the Keynote Session. Next up, was Samual Aksson, Art Director, Forsman & Bendenfors with a Knowledge Seminar on the three pillars that made his agency an award winning and successful organization Responsibility, Trust and Courage. Facebook also conducted a workshop for young creatives at Goafest 2018 with Joao Carlos Pestore Facebooks Blueprint In-Person Training Team Lead of Asia Pacific. However, what proved to be the key highlight of the first half of the day was an energetic Knowledge Seminar with none other than Indias pride on the Tennis court Sania Mirza who stole the show and the hearts of the audience as she spoke about being a girl who plays sports and the disparity between genders in the world of sports. She also spoke about the importance of nurturing a sports culture across India. The second half of the day held as much promise and the first and began with two dynamic Knowledge Seminars by Rosie Yakob, Co-Founder of Genius Steals who spoke about breaking the myth of the Lone Genius and Amelia Conway, Director of Adolescent who focused on creating content for the youth by the youth. The series of Knowledge Seminars continued with Wain Conway, the Chief Creative Officer of CJ K-Valley taking to the stage to discuss building brand personality. However, Goafest 2018 got everyone intrigued when the next speaker took to the stage to share his creative process who was none other than one of the finest actors Bollywood has been blessed with in recent times Nawazuddin Siddiqui. He was quizzed by veteran Bollywood and television artist Annu Kapoor. Needless to say, the session was as interesting as it was informativeoh and it was definitely Instagram worthy. On the third and the final day of Goafest 2018, Abbys were handed out to deserving winners of Digital & Mobile, Digital Craft, National Geographic Green Award, Special Abby, Promotion/Activation, Radio Craft, Radio, Branded Content & Entertainment, Out of Home & Ambient Media, Still Content, Audio Visual Content and Integrated Abbys. On Day 3, The Social Street emerged at the top of its game with a total of 17 metals in the Creative Abbys. Branded Content and Entertainment Abbys saw Medulla WYP Network winning the most with 4 metals including 2 golds. Dentsu Webchutney took home 8 metals in the Digital and Mobile Abby category. But undoubtedly, the biggest applause of the evening went to none other than Early Man Film Pvt. Ltd. for their outstanding work in the category of Audio Visual Long Form for Reforest India The Story of Kaveri. Prasoon Joshi, who has been celebrated across India for his contribution to advertising, films and communications was felicitated with a special award at the Abbys on Day 3 of Goafest 2018. Recognizing his unparalleled contribution to the world of Indian media, the special award is a reaffirmation of the advertising fraternitys confidence that he will take the power of creativity further and make it a part of the things that matter in a new and resurgent India. Speaking about Goafest 2018, Nakul Chopra, President Advertising Agencies Association of India (AAAI) said, When we started planning for Goafest 2018, our aim was to create a festival filled with knowledge, wisdom, entertainment, fun and which was also a great networking opportunity. The quality of the speakers, the valuable knowledge shared during the seminars, the networking opportunities across these last 3 days and presentation of Abbys that celebrate excellence in creativity is what make Goafest such a unique experience. Goafest is a confluence of creative minds who gather here year on year to connect, communicate and celebrate the amount of hard work that each one of them is putting in to make media, marketing and advertising industries successful. I would like to thank everyone who has been a part of Goafest 2018 for their unrelenting support. And many congratulations to all our winners. You all deserve every bit of all the recognition that has been bestowed upon you by the industry. Discussing the Abby Awards to be handed out at Goafest 2018, Vikram Sakhuja, President The Advertising Club said, Goafest is a phenomenon that is close to the hearts of the entire media & creative fraternity. Months of hard work by the AAAI and The Advertising Club teams, the Abbys Master Jury, and encouragement from all of you present here has perspired into yet another stellar festival this year. In this 50th year of Abby Awards, we made crucial changes and rationalized categories which just made the Abbys even more coveted. I would like to extend my heartfelt congratulations to all the winners and also thank the jury for their meticulous and fair evaluation that makes Abby Awards the numero uno recognition of creative mastery in India. Ashish Bhasin, Chairman of Goafest 2018 & Vice President of Advertising Agencies Association of India (AAAI) said, After witnessing the event over the last three days, I can proudly say we have achieved everything that we had set out to. Not only did we have best of the speakers coming forward to impart learnings to young ones, we also saw ideas being exchanged and people truly enjoying themselves. Over the last three days, Goa has seen some of the most creative minds in India together at one place meeting, interacting, engaging and celebrating ABBY wins with each other. This is what the true spirit of Goafest is all about. Everyone who is going home with a metal from Goafest 2018 is truly deserving of victory and I congratulate each and every one of them for their incredible wins. It is definitely truly deserved. Speaking about the Abbys Awards, Ajay Kakar, Vice President of The Advertising Club and Chairman Awards Governing Council said, As we come to the conclusion of Day 3 of Goafest 2018, I would love to take this opportunity to thank the industry stalwarts and youngsters who helped us co-create Abby Awards 2018, courtesy their inputs. A very big thank you also to the industry for sending in entries and their wholehearted participation in the fest this year. I would also like to salute Prasoon Joshi for his contribution to the world of advertising, communications and films and for being a convergence point for mass India through his craft. With industry specific conclaves to expert seminars and ABBYs presentations, the Goafest ABBYs 2018 presented by the The Advertising Club and The AAA of I has once again set the benchmark high in celebrating excellence in creativity across media platforms and genres.
---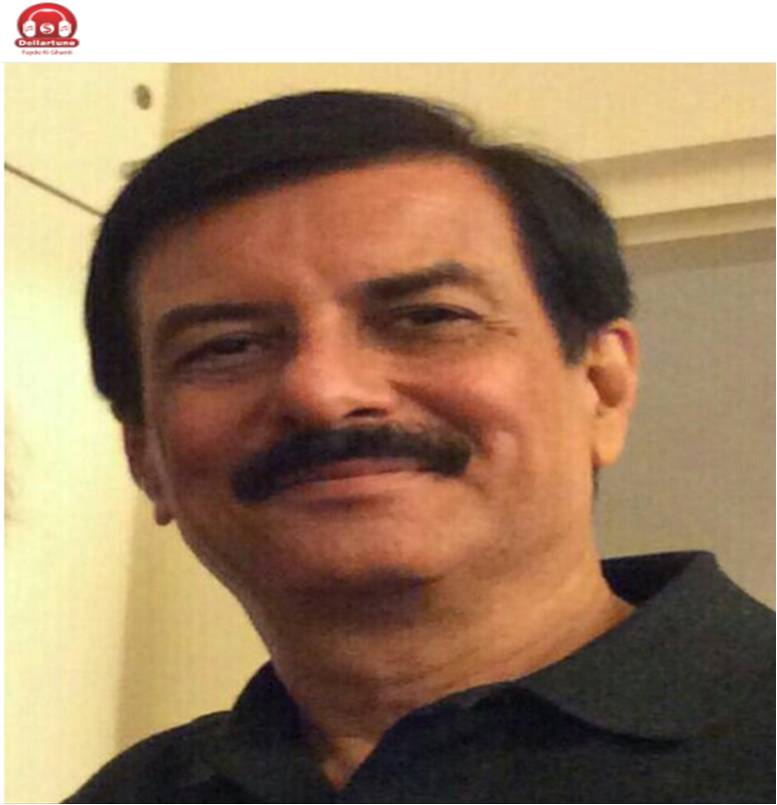 Bharat Kapadia joins BrandAd Emedias Dollartune Board
MMNN: 21 July 2017


Bharat Kapadia,
a seasoned media professional, joins the board of BrandAd Emedia Solutions Pvt Ltd, promoters of Dollartune. Dollartune is an optin Android based application offering brand communication delivery on pay per delivery model. The application was launched in November 2016, and crossed 125,000 downloads mark, and counting, well ahead of anticipated milestone of the first year of operation. Dollartune has now targeted to grow to 200,000 downloads by Diwali.
Bharat Kapadia
brings in his rich experience of holding senior level positions with various media houses like Lokmat, Jagran 18, Divya Bhaskar group, and Chitralekha. He is also the founder of ideas@bharatkapadia.com. He has also been Chairman of Advertising Standards Council (ASCI), Chairman of Media Research Users Council (MRUC), and Chairman, Mumbai Regional Committee of Indian Newspaper Society (INS), an Industry body of the Publishers.
Rohit Kanabar
Promoter and Director Dollartune says that it was a seminar delivered by Bharatbhai on innovations some time back that seeded the thought of Dollartune. Having worked on the concept and perfecting it meant that advertisers have a medium where they can optimaly utilise their advertising budget. Bharatbhai joining the board is the most natural process and we are delighted to have him on the board.
Raja Gupta CEO, BrandAd Emedia Solutions said,
Having emerged as an innovative platform for advertisers to engage with customers, our objective facilitates the targeting of a more precise audience based on accurate demographics. We are indeed fortunate and would seek the expertise of Bharat Kapadia in propelling our growth. With smartphones increasingly dominating the market, the app combines the best of ATL marketing activities, revolutionizing communication with users. With brands facing the challenge of ad-avoidance, this is an innovative and effective marketing platform for advertisers through a mobile application that is non intrusive in nature and offers abundant time to its users to engage with brands innovatively. The Tagline Faayde ki Ghanti is to provide the user a reward value every time the phone rings. The user allows their phones to be used as a broadcast medium for the reward the brand communication takes place every time the phone rings. With a partnership with Indias largest e-wallet service, PayTM, Dollartune makes gratification for the users extremely convenient. For Advertisers, this is an innovative platform as the Cost Per Engagement module which makes Dollartune a cost effective medium to engage with customers and target a more precise audience based on accurate Demographics. The total daily ad deliveries are in excess of 350,000 per day on the ad-wall of Dollartune, along with more than 250,000 ringtones delivered. Dollartune is a venture by BrandAd Emedia Solutions Private Limited, promoted by Rohit Kanabar, Bharat Kapadia and Raja Gupta, experienced media professionals.
---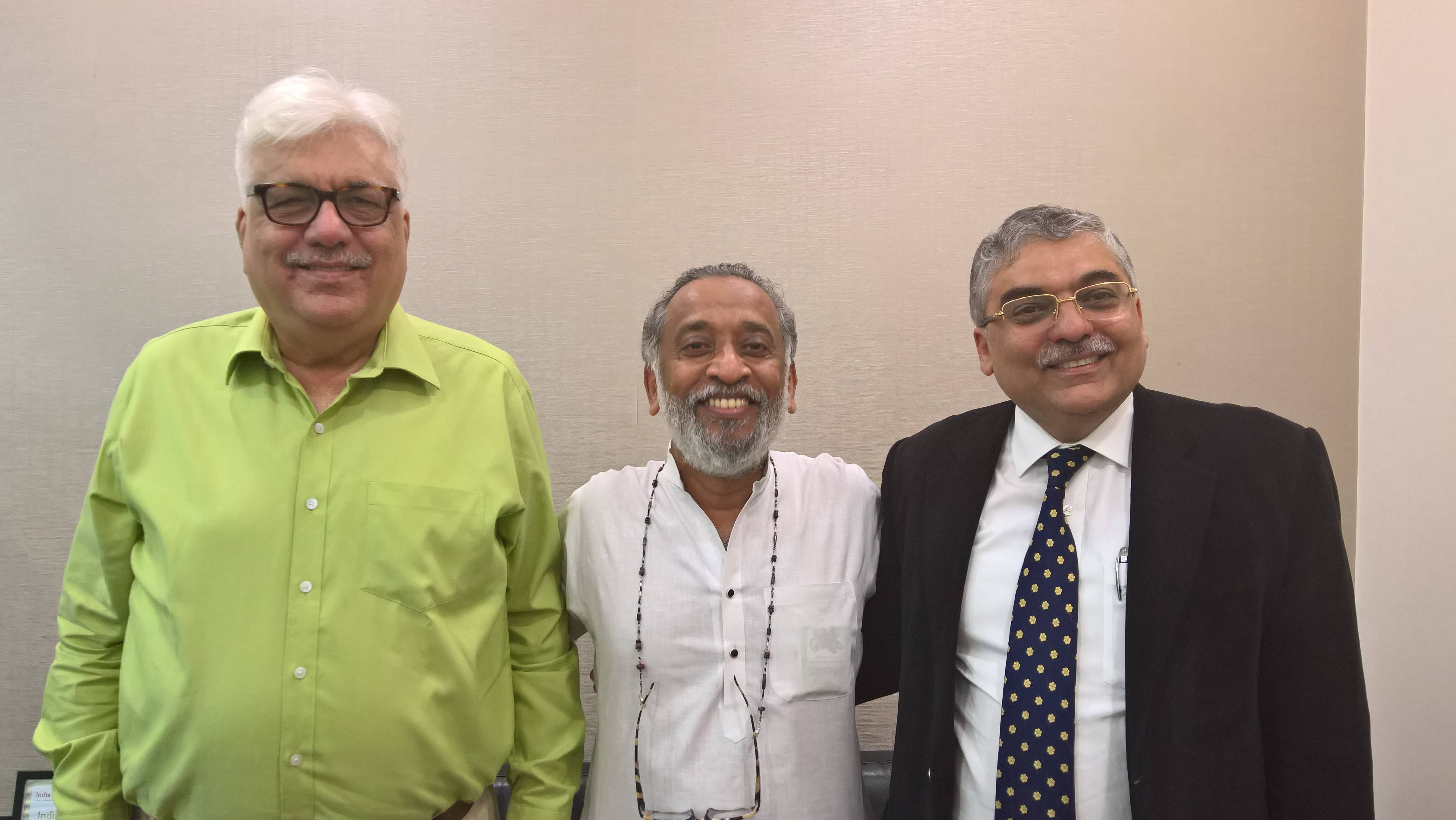 Dentsu Aegis Network buys out Perfect Relations Group
MMNN: Sept. 22, 2016

Dentsu Aegis Network (DAN) has acquired PR firm, Perfect Relations Group. This addition will strengthen DAN's overall communications offering in India.
Perfect Relations' presence spans across 19 offices and 50 cities in India with over 500 associates, offering a full suite of core PR services including corporate reputation management, brand and marketing communications, media management and crisis management. Today, the group comprises Perfect Relations, Accord Public Relations, Image Public Relations, Imprimis Life PR, India Media Monitor and Buzz.
Joining the Dentsu Aegis leadership team are group managing director Dilip Cherian and CEO of Perfect Relations Group Pradeep (Bobby) Kewalramani who will report to Ashish Bhasin, chairman and CEO of Dentsu Aegis Network South Asia.
Commenting on the development, Nick Waters, CEO of Dentsu Aegis Network Asia Pacific, said, "The PR segment in India is forecast to grow at double digits annually and having a scaled business that is well integrated into our company enables us to build on our overall strength and reputation in the market. With Perfect Relations Group's strong quality management and established digital capabilities, we are well-positioned to support our clients in an increasingly convergent environment in the country."
"The joining in of Perfect Relations Group moves us a huge step closer towards achieving our mission of being the second largest group in this business in India. PR is an important and integral part of the advertising and communications business in India and the expertise that they bring will strengthen our offering. Perfect Relations Group is the perfect addition to Dentsu Aegis Network India in representing us in the segment, and we look forward with excitement to having them on board," said Bhasin.
Cherian and Kewalramani further said jointly, "In order to accelerate growth and tap into the latest global platforms and tools, we wanted to partner with a great global network. A good cultural and strategic fit is a top priority in making the decision on who we would like to join. We are very pleased that Dentsu Aegis Network is our choice partner in taking Perfect Relations Group and our spectacular team to the next level."
---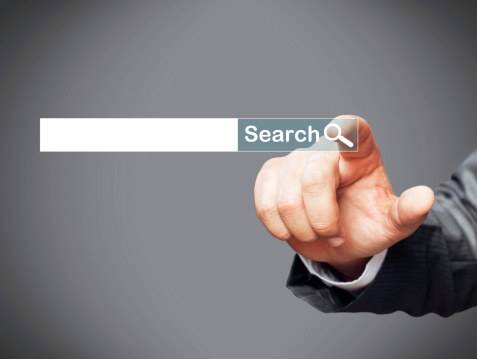 Digital classifieds may become $1.2 billion market in India by 2020
MMNN: Sept. 22, 2016

The digital classifieds industry in the country is projected to expand 3-fold to $1.2 billion by 2020, driven by rapid growth of e-services, real estate and automobiles, a Google-KPMG report said today.
"The ecosystem is ripe for the emergence of digital classifieds. Spurred by the smartphone penetration, online users are expected to grow to a whopping 650 million by 2020; and with every second consumer willing to pay for value added services, the digital classified segment is expected to touch $1.2 billion by 2020," Google India Industry Director Nitin Bawankule said.
Platforms catering to multiple categories would continue to lead with about 30 per cent market share of total digital classifieds in 2020 at about $346 million.
Google search trends reveal that local searches across these categories have grown by 4X in the last four years, led by non-metros like Pune, Ahmedabad, Chandigarh, Kochi, Coimbatore, Indore and Jaipur.
Real Estate and e-services are expected to increase 4-fold and 7-fold respectively by 2020.
Within e-services classifieds, verticals like auto rentals, relocation services and home services like beauty services, repair and tutoring are the most popular segments.
Online jobs market is set to double by 2020 with 63 per cent consumers accessing e-classified. Bengaluru, Mumbai, NCR and Hyderabad are the top ranked cities for online job searches and 'Sarkari Naukri' is one of the top searched Indic terms.
The report also found that the digitally savvy consumer is happy to pay for value added services. For instance, 59 per cent of used goods buyers surveyed said they are willing to pay for quality verification of goods or home delivery.
Similarly, 43 per cent of job portal users said they are willing to pay for auto application for jobs and 40 per cent of those searching for real estate options said they would invest more for legal verification and property check.
KPMG India Partner E-Commerce and Start Ups Sreedhar Prasad said unverified listings and low customer loyalty are some of the challenges seen even as the digital classified segment undergoes a rapid transformation.
"However, it is expected that there will be convergence of online businesses since the end customer is the same, thus a high possibility of e-Tailing, EServices and Digital classifieds coming together as a strong one stop value proposition in the coming years," he added.
This would further enhance revenue streams, monetising possibilities and reduce overall cost of customer acquisition, he said.
---
World's fourth largest newspaper creating OOH delight in Simhastha
Bhopal:MMNN: May 9, 2016

Thousands of saints("sadhus") clad in saffron robes with ashes smeared on their body and dreadlocked hair , few of them called 'Naga Sadhus' may not wear even any cloth considered as a sign of separation from the materialistic world, the heavy smell of burning butter lamps, camphor and incense sticks have started adding religious fervor to the much awaited month-long congregation Kumbh.
After 12 years, Ujjain, one of the most sacred places in India located on the banks of the holy Kshipra river in the western region of Madhya Pradesh is again gearing up for the largest spiritual gathering on earth-Kumbh. Kumbh Mela is held at each of the four places namely Haridwar, Allahabad (Prayag), Nasik and Ujjain once in every 12 years. Kumbh in Ujjain is held when a rare configuration of planets takes place i.e. when the Sun is in the zodiac sign Aries and Jupiter in the zodiac Leo. The position of th e Sun, Moon and Jupiter in different zodiac signs determines the location of the Kumbh in each of these places. This year Kumbh is scheduled from 22nd Arpil-21st May 2016 in Ujjain. Simhastha Kumbh-the largest spiritual gathering on earth is expected to attract more than 50 million people from across the globe.
According to Hindu mythology, the churning of ocean by the Gods and demons yielded a jar (Kumbh) full of nectar (Amrit). Gods did not wish to share it with demons. At the instance of Lord Indra(the King of Gods), his son Jayanta tried to run away with the jar, but he was followed by some of the demons. During the struggle for its possession, few nectar drops dropped at the holy rivers of these four places-Haridwar, Allahabad (Prayag), Ujjain and Nasik on earth.
Unique opportunity to reach out to more than 50 million people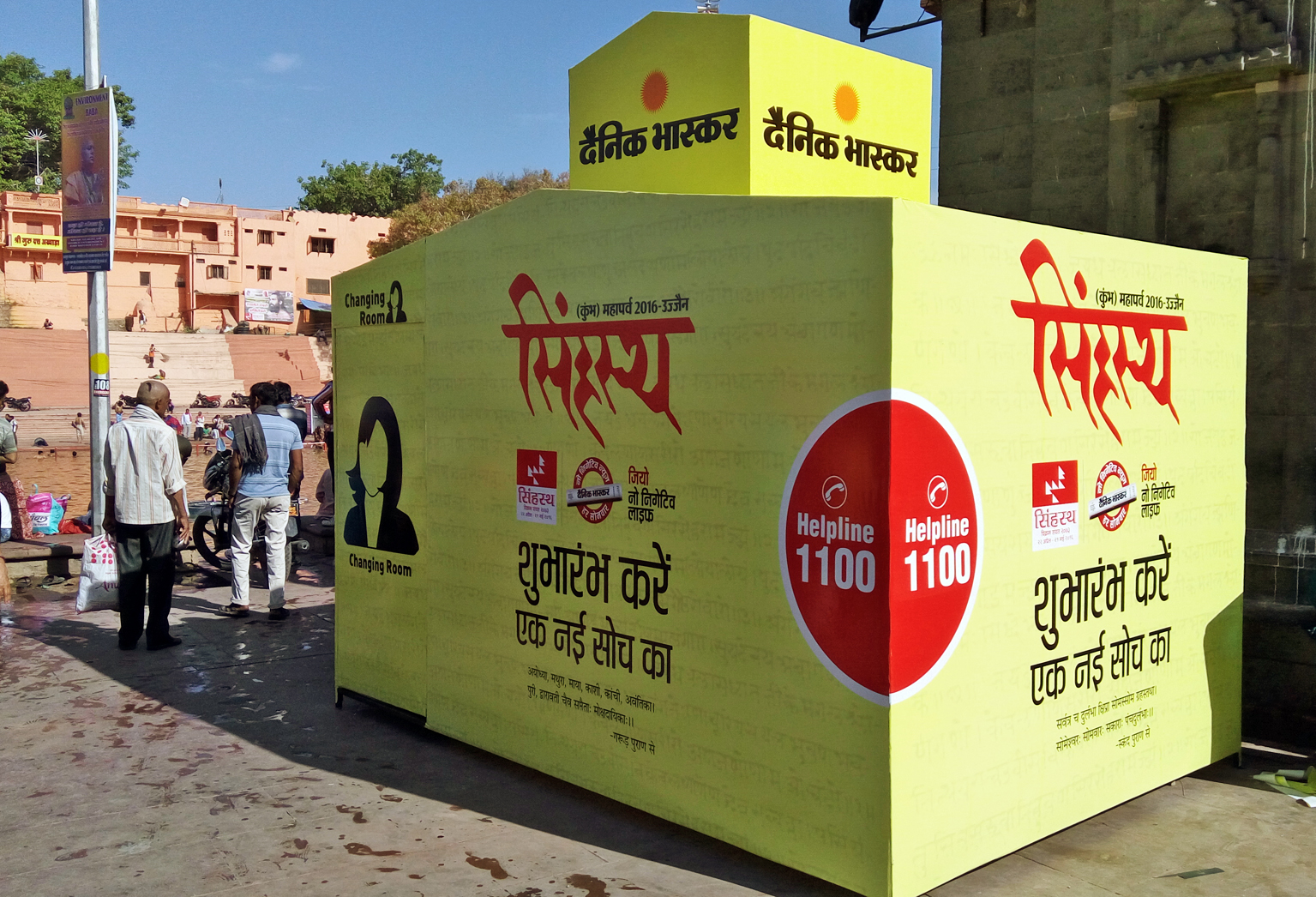 As India's largest and world's fourth largest circulated daily (44 million readers) and a direct reach of more than 3,000 towns, Dainik Bhaskar decided to capitalize on this once in 12 years opportunity. Planning for the same started more than a year back. After several rounds of discussions with the external stakeholders like the municipal corporation, mela authorities and the local population, the plan was frozen and divided into three legs to ensure optimal reach:
1) Build-up to Kumbh(Oct'15- Jan'16) Hoardings on all the four major roads to the city, Banners, Beautification drive with colorful wall paintings and overhead water tank paintings, T-Gates, Community Connect meetings and release of special cover.
2) Activation Support to Local administration(Feb'16-Mar ' 16) 'Maha Arti, Installation of RO plant at the Mahakal Complex and a Kavi Sammelan on and dedicated to sacred shipra river.
3) During the Kumbh(Apr'16-May'16) Changing Room for the ladies at bathing ghats, information booklets and brochures for the pilgrims, newspaper stands at major hotels and garden umbrellas Mr. Vikas Singh, Associate Vice President-Brand Marketing-Dainik Bhaskar says "While Madhya Pradesh Government is leaving no stone unturned to deliver a great experience for the devotees, we are happy to have partnered with Govt. on this".
As part of this partnership, we organized a 'Maha Yatra' and a 'Maha Arti' on 20th March 2016. 'Maha Yatra' started from Shirsagar, one of the seven sacred lakes of Ujjain and ended up at R amghat, the main Ghat. During the Maha Yatra,people saw glimpses of the popular tra dition of Nagar praveshi of major akhadas.More than 10,000 people participated in this four kilometer long yatra.The Yatra, then culminated at Ram Ghat where Grand Arti at Shipra river by more than 200 priests was performed.Free bells and cymbals were distributed to more than 20,000 people at the ghat.The local administration also pitched in with OOH creatives that asked people to come out and witness the spectacular turnaround of the city.
The enthusiasm and participation shown by the locals of Ujjain during Maha-Aarti organized by Dainik Bhaskar culminated into Golden Book of World Records comprising most people participating in this auspicious event.
To provide clean and cold drinking water in the scorching hot months of Apr-May, Dainik Bhaskar has installed drinking-cum-RO plant at the main Mahakal complex. A large LED screen too has been installed inside the complex where people can see live visuals of the Mahakal Garbha Griha.
Dainik Bhaskar is also coming up with a 500 pager Coffee table book- lavishly interspersed with pictures some of which will be in public domain for the first time. This will basically be a rich visual depiction of all facets of Ujjain with reference to Kumbh. The book will borrow references from various religious texts like Skanda Purana and Bhag-wat Purana, classical literature like Kalidas's Meghdoot and Raguvansham, historical documents like Govt gazettes and various others contemporary publications.
Talking about this build up, Mr. Vinay Maheshwari, Senior Vice President-Sales and Market Development and Brand Marketing, Dainik Bhaskar Group said "Being India's largest and World's fourth largest newspaper, we are driven by one of the core values of being connected with our stakeholders. Kumbh is an incredible platform to demonstrate that we care and hence, concentrated our efforts towards achieving this"
This Simhastha Kumbh offers a great opportunity for brand activation . With more than 50 million expected in a month, it offers any brand low cost per contact. Brands like Dainik Bhaskar are leveraging this opportunity to the fullest.
---
Times Group wins 9 Abbys at Goafest 2016
Panaji: MMNN: 11 April 2016

On Saturday, as the curtains came down on Goafest 2016, the Times Group chalked up a metal tally of nine, including five silver and four bronze in the umbrella categories of 'print single', 'film single' and 'Design' at the annual Creative Abby Awards 2016.
The energy and excitement in the air was palpable as winners were announced in eight categories comprising an overall 99 sub-categories. A couple of hundred awards were handed out.
A metal in the film single category is the highest recognition an ad campaign can get and is the metaphoric equivalent of receiving an Oscar for say best actor or director. It was therefore, a very special moment for both The Times of India and Taproot Dentsu, when two silvers were announced for their creative work in the sub-category 'statement of film single: media and publications'. No gold metal was awarded in the sub-category.
The silver metals (as the Abby Awards are called) went to #KolKOTHA Boktrita and #KolKOTHA Cholbe Na, both Bengali advertisements. The Times of India also won a bronze in the same category for #kolKOTHA - PNC.
---