#WhatIsYourBusinessPlanContest #MetroMirrorBusiness #MadhyaPradesh
Bhopal:MMNN: 12 November 2019


Team of 2/4 Dynamic Entrepreneurs (25-40) Invited ,who are willing to start a Small venture in the areas of Education/Skill Development / IT/Tourism/Media/ Advertising and PR/ Handicrafts/Ease of doing Business Solutions with complete details of Fixed and Working Capital,Infrastructure,Marketing Strategy, Revenue Model with five years projections. Selected Business Plan would get Rs 10000/- Prize and opportunity to get Seed capital, Equity participation and mentoring . Please send your complete Plan with details of the Team mentioning Strengths and weaknesses to Email : editormetromirror@gmail.com
---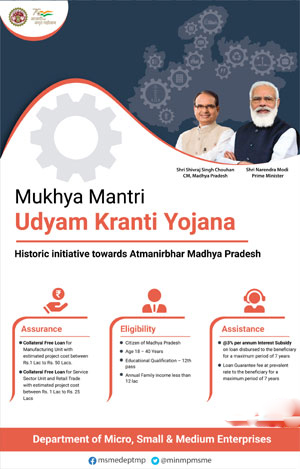 ---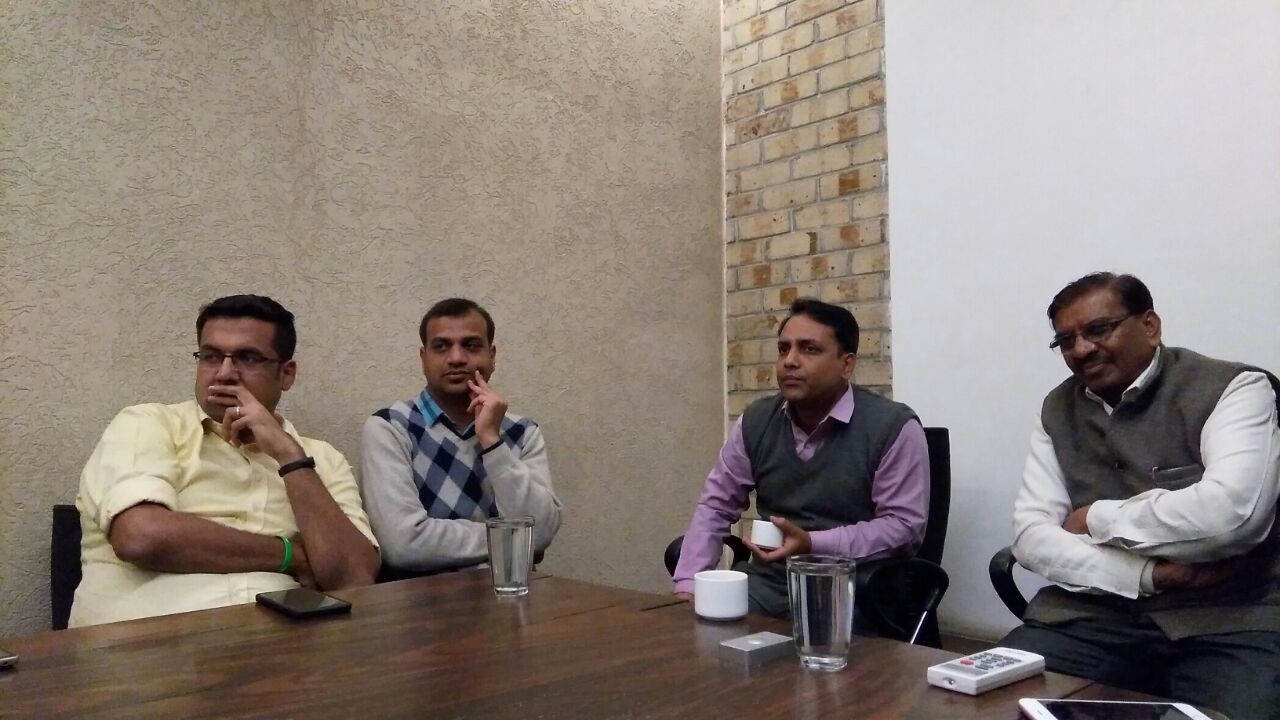 S.PACE govt. recognised incubator is helping other start-ups to get their recognition.
Bhopal:MMNN: 5 January 2018


In today's era when people step on others to get ahead in life, S.PACE incubation centre is going against all odds and following the reverse ideology. Instead of crushing others, they are going with the holistic approach to succeed collectively. S.PACE which is an incubation centre plus co-working area, located at 10 number market hosted an event at the office "Get your start-up government recognized". Lately S.PACE was awarded with government recognition by MSME department, Madhya Pradesh government. For leading others to the same path, it conducted the event where more than 20 entrepreneurs from diverse backgrounds were present. They were addressed by MSME government officials along with their nodal agency. It was an interactive session between government and start-up where the policy makers guided entrepreneurs about the policy to get their government recognition, the benefits of policy and how to avail the benefits. The process is rocket science. Hence, the session crossed it's time limit. The entrepreneurs had too many queries regarding understanding the policy but the government officials effectively cleared all their doubts by devoting extra time. This event will act as catalyst for the start-ups to get their "sarkari" stamp which will be beneficial for them in the long run. S.PACE will stick to its agenda of strengthening and promoting the start-ups. Eventually it is contributing to the sustainable growth by supporting the changemakers on regional level which will automatically add up to global sustainability
---
Mr Pradeep Karambelkar has Entrepreneurship in his blood. Son of a Retired High Court Judge ,Mr Pradeep is Entrepreneur by choice. He has recently started an Incubation Centre at Bhopal, as Entrepreneurship and Start-Up is catching up in the Capital City of Madhya Pradesh. Mr Karambelkar is MD of Vision Advisory Services and Charter Member of TiE Madhya Pradesh. Mr Shiv Harsh Suhalka talked to this Most Promising Entrepreneur recently:
Our Correspondent, 7 December 2017
MetroMirror:Why have you started Incubation Centre?

Pradeep Karambelkar :This is our Exclusive Entrepreneurship initiative under the Govt. of MP's Incubation Policy to help and Mentor the Start-ups and growing Entrepreneurs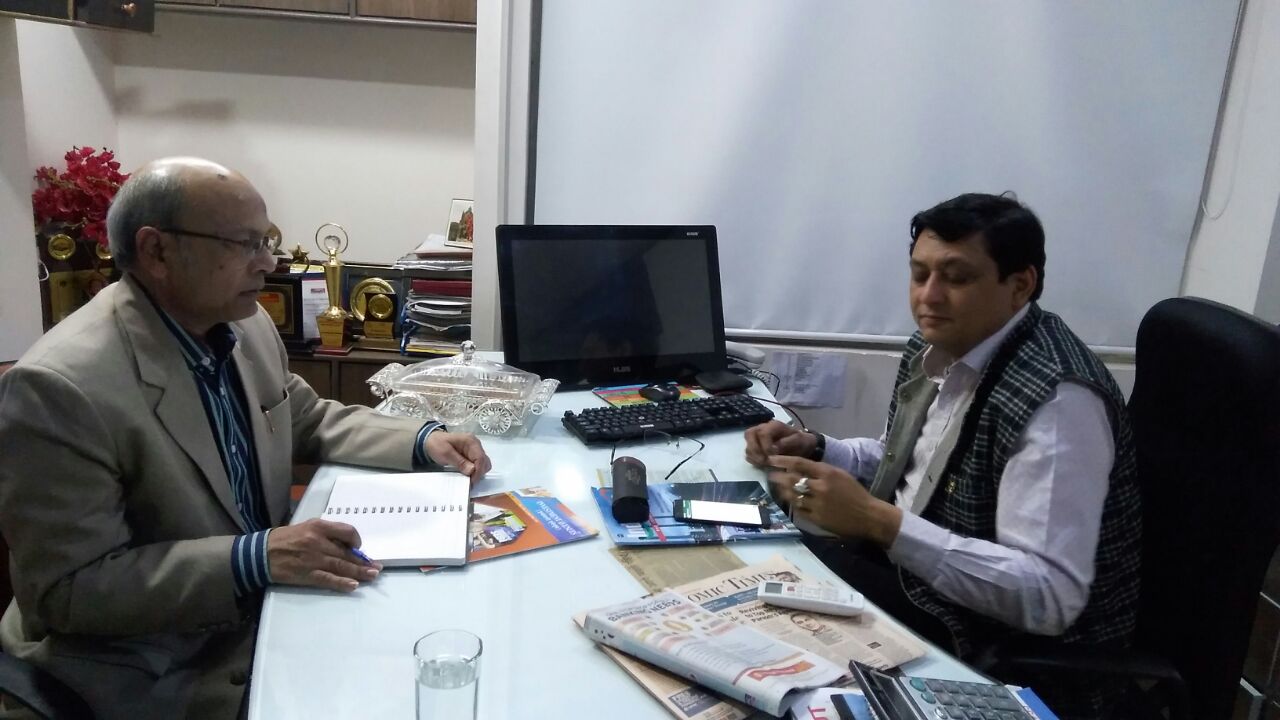 MetroMirror: How are you helping Promising Entrepreneurs? Do you charge from the StartUps for the facilities provided to them?

Pradeep Karambelkar :Yes the facilities of the Incubation Centre are chargeable so that the StartUps should work very sincerely. I personally provide Seed Capital to the promising StartUps MetroMirror: What are your future plans.?

Pradeep Karambelkar : We want to add more StartUps to our Incubation Centre. Already 35 StartUps have enquired about the Incubation Centre. We are also planning to have Angel Capitalists on Board. Winner of the Jarkhand StartUp Contest in association with Us Consulate, Mr Vivek Jhoot is also having office at our Incubation Centre.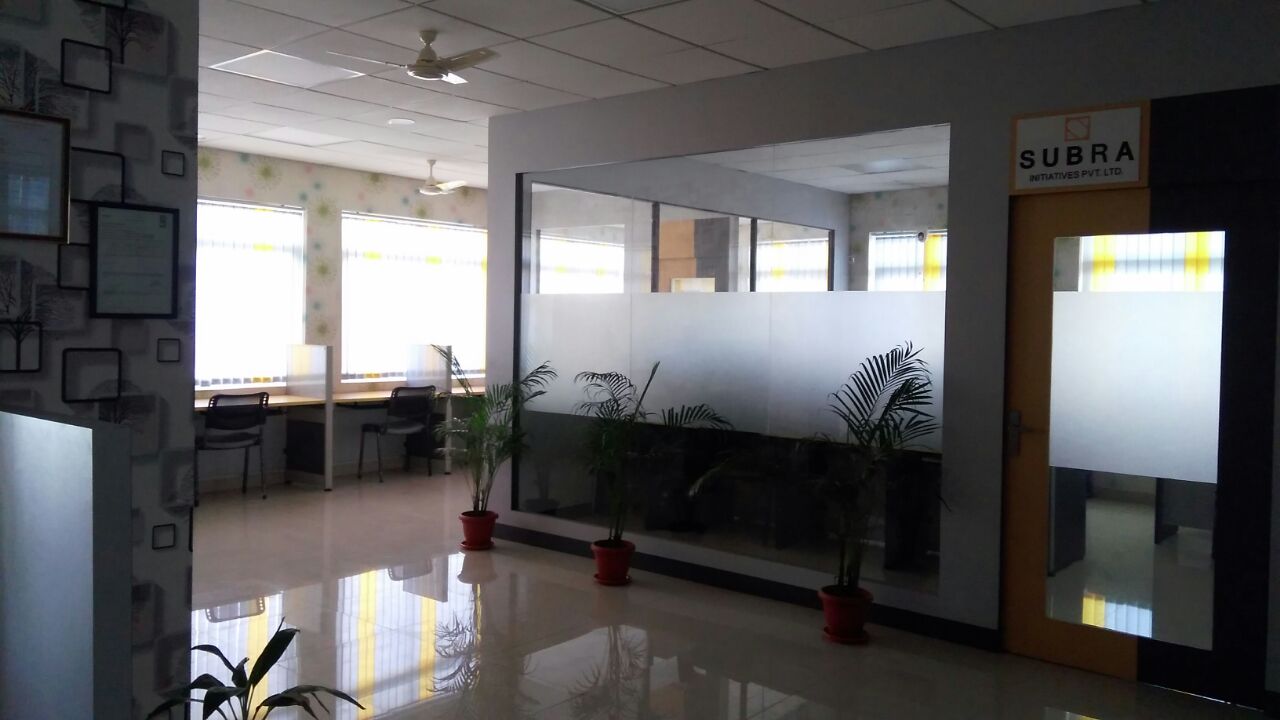 MetroMirror: Please tell us about your family ?

Pradeep Karambelkar : My father Sh N G Karambelkar is Retired High Court Judge, Mother is Housewife , while my wife is managing Online Handicrafts business-Shagun Sampada. We have a Daughter and a Son

MetroMirror: Your suggestions to the Govt. for Entrepreneurs and StartUps ?

Pradeep Karambelkar : I am happy that now Govt. is seriously thinking about StartUps and Entrepreneurs. I suggest that successful Entrepreneurs from various Manufacturing , Services and Knowledge Sectors should be included in the Govt.'s various initiatives/ programs so as to help StartUps to understand the intricacies of the Business and challenges before the Entrepreneurs. I would give 7.5 Marks out of 10 to the Central and MP Governments efforts to promote Entrepreneurship


---
Mr Venkatesh Shukla, NIT Bhopal and MIT (USA) educated Dynamic Entrepreneur, Ex Global Chair, TiE, recently inaugurated the TiE Madhya Pradesh Chapter. He Exclusively talked to Mr Shiv Harsh Suhalka, Editor in Chief, MetroMirror.com
Our Correspondent, 2 December 2017
MetroMirror:Do you think unemployment problem could be solved only through Entrepreneurship ?

Venkatesh Shukla:Yes. Only through promoting Entrepreneurship. It is not the job of the Government to run Hotels,Airlines and other Commercial activities. Government should focus on primary Education, Health, Law and Order, Defence and other Non-commercial activities.


MetroMirror: What are your suggestions to the India and MP Government to create strong atmosphere for Business and Entrepreneurship in all areas-Manufacturing and Services.

Venkatesh Shukla:I am happy that we have achieved a lot in Ease of Doing Business rankings. India should improve Legal and Court related Systems and Procedures. It should be very fast and Transparent to help Entrepreneurs focus on their main Business activities without losing Time and Money. Also, Entrepreneurs and Start-Ups should have good Mentoring and Networking opportunities to learn from the successful Entrepreneurs and grow in their venture

MetroMirror: Are you satisfied with the Ease of Doing Business in India ranking? How it could be improved.?

Venkatesh Shukla: Govt has Big Role to play- Focus should be on Small Entrepreneurs and Start-Ups. For Government procurements there should not be Turnover conditions for MSMEs and Start-Ups, both for Products and Services. To promote Entrepreneurship in Big way government should start Entrepreneurship/ Start-Up Awards and various Entrepreneurship related Forums/ Initiatives specially for the MSMEs.


---
APPLABS TECHNOLOGIES PVT. LTD.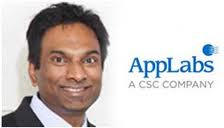 Founder : Sashi Reddi
Year of founding : 2001
Headquaters : Philadelphia
Website : www.applabs.com
Revenue : Not disclosed
Profit : Not disclosed


Uniqueness
Starting out as an IT testing services specialist, AppLabs was the world's largest independent software testing and quality management company till September 2011, when it was acquired by Computer Sciences Corp. It is the first independent testing services company to acquire CMMI(Capability Maturity Model Integation) Level 5 certification working with clients such as American Airlines, Experian, JPMorgan Chase, Royal Bank of Scotland and National Australia Bank, among others.

By Yogendra Kalavalapalli

Sashi Reddi started AppLabs Technologies Pvt. Ltd. in 2001 when the markets were still trying to recover from the trauma of the dotcom boom that had gone bust the year before. He had been a victim of the dotcom bubble himself. His second venture, iCoop Inc., a group-buying portal on the lines of today's Groupon and Snapdeal, went belly-up, one of many Internet companies that collapsed during the period.

Wiser after the experience, Reddi wanted to venture into safer area in the third stop on his entrepreneurial journey. Information technology outsourcing seemed a logical business to get into, but Reddi realized that he would be up against entrenched giants. To try and beat them on their turf, he knew, would be virtual suicide. His offering had to be unique and in a niche business.
'I knew that I was quite late and probably being just another IT services player will not get any value and specialization,' says Reddi. 'So I thought long and hard about what is the specialization which, even it there are lot of other companies, there is always a need for people to fo this.' He zeqoed in on software testing services.

For the next 10 year, Reddi would dedicate himself to buiding his fortune around AppLabs until it was sold in September to Computer Sciences Corp.(CSC) for a price repotted by VCCircle, the website that tracks venture capital and private equity (PE) deals, to be around Rs. 1,200 corore.

'I thought about testing for the reason that cutomers understand the benefit of separating development from testing. There will always be a need for people to do testing without any conflict of interest,' Reddi says. 'That worked out to be a good choice.'
From a three-member team working out of shared office space in Philadelphia, AppLabs grew to become a 2,500-employee-strong company spread across locations in India, the US and the UK specializing in software testing and quality management, It was rated the world's largest independent software testing company by analyst firm NelsonHall in 2010.
Opreating in segments such as financial services, insurance, technology, retail, travel and healthcare and life sciences, AppLabs offered testing of software for functional utility, automation, performance, security, usability, and mobile and technology certification. Reddi's business model won the confidence of private equity firm WestBridge Capital, which invested around $20 million in AppLabs.

Along the way, AppLabs made strategic acquisitions to gain domain expertise and enter new markets. It a quired US-based software and hardware testing company KeyLabs Inc. in 2005, UK-based testing consultancy IS Integration Ltd. in 2006 and Hyderabad-based developer of automated testing tools ValueMinds Solutions(P) Ltd. in 2010.
Then came the company's sale to Falls Church, Virgina-based Computer Sciences Corp., giving private equity investors an exit opportunity. But AppLabs, Reddi says was neve meant to to that way. If not for the global recession of 2008, AppLabs would have been listed on the Nasdaq, the world's second largest stock exchange by market value.
'I think going public on the Nasdaq is a very big challenge and we wanted to take AppLabs public on the Nadaq is a very big challenge and we wanted to take AppLabs public on the Nasdaq actually,' the 46-year-old says. 'That was the plan at that time.'

The downturn of 2008-2009 led to a slump in outsourcing projects for mot IT companies, affecting the business as a whole, stalling the initial publicoffer(IPO) plan and preventing PE investors from gaining an exit opportunity.
Reddi's track record shows him to be a serial entrepreneur-he builds an business, scales it up and then sells it before going on to do something else. He sold his first venture EZPower Systems Inc., a developer of products for building and maintaining Web applications; after founding AppLabs, he set up computer game developer FXLabs Studios Pvt. Ltd and sold it.
This isn't a deliberate strategy, Reddi says.

'I think so far that is how it worked out, but who knows that may not be the case in the future,' he says. 'If you take AppLabs, for example, if not for the wownturn we had in 2008, we were actually well on track to do an IPO because we were growing at a very nice rate, (we had) good customers and good investors.'

An entrepreneur's first company, he says, will either fail or be acquired. 'That's the typical outcome.'
FXLabs was a pet project of Reddi's. Two years after founding AppLabs, sensing an opportunity in the gaming market in India, he set up the company in 2003. He roped in experts from leading gaming companies such as Electronic Arts Inc. to set up a world-class gaming studio in Hyderabad.
'But unfortunately, the gaming market in India has not taken off. Even now, after so many years, it is still a very, very small business, he says.

With not much traction in the business, coupled with rampant piracy in the market and low bandwidth speeds in the country, he sold FXLabs to video game maker Foundation 9 Entertainment Inc.
The face that multinationals such as Computer Science Corp. and Foundation 9 Inc. saw promise in Reddi's companies is testimony to the potential of his business ideas.

Reddi serves on the advisory boards of the Wharton Entrepreneurial Centre and Indian Institute of Technology (IIT), Hydrabad, and has also served on the board of advisors of his alma mater-Wharton School of Business. Flush with funds, he is currently investing in start-ups both in India and the US while helping AppLabs integrate with Computer Science Corp.

Reddi was born in Chennai in 1965 to a reasonable well-to-do family. His father worked with the Indian Tobacco Board and thanks to the nature of his job, the Reddis were constantly on the move. To ensure his academic career wasn't affected, Reddi was admitted to a boarding school-Lawrence School in Lovedale, Tamil Nadu.
He went on to graduate in computer science from IIT, Delhi. It was IIT that changed his attitude towards education after he realized the potential of technology and innovation. Soon after, he moved to the US to do his master's in computer science from New York University. He then enrolled for a PhD in the prestigious Wharton School, his doctoral thesis being on technology and strategy.
Reddi began his career as a consultant for Fortune 500 companies in the travel, financial services, automotive and consumer-packaged goods industries. He would have packed his bags for a consulting career in Hong Kong if not fot a friend who insisted Reddi join him in a debut venture.
There has been no looking back since.
---
UPDATER SERVICES LTD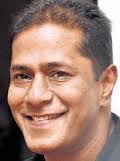 Fonder : T. Raghunandana
Year of founding : 1985
Headquarters : Chennai
Website : www.uds.in
Area of business : Facilities management services
Revenue: More then Rs. 300 crore
Profit : Not disclosed

Uniqueness
India's largest facilities management services company,
looking at acquisitions for growth and to expand its
presence in the western parts of the country.

By S. Bridget Leena
T. Raghunandana has built the 26-year-old Updater Services Ltd into India's largest facilities management company, with an army of blue-collar employees to offer equipament maintenance, water and waste management, pest control, catering services for factories, airports, and offices.
Raghunandana, a reluctant interviewee, is modest about his accomplishment in scaling up the company into a Rs. 300 crore business. It began with two employees and now has a headcount of 30,000 people.

'A lot of hought did not go into the business and the investment was vey meagre,' he says about the beginnings of the company.
He does accept that until Updater came along, services related to managing company sites were largely available on a piecemeal basis and done by workers such as plumbers and electricians.
Prior to starting Updater, Raghunandana tried his hand at running a brick kiln. This was soon after he graduated with a bachelor's degree in accounting and finance from Guru Nanak College in Chennai.

The Indian Navy was setting up a base in Arakkonam, 70 km from Chennai and close to his ancestral land, and he saw a business opportunity for newly baked bricks. But he sold the kiln as making bricks didn't seem to be his calling in life.
'I realized I was not cut out for manufacturing-it did not offer flexibility of a service industry, to scale up or trim the business depending on the demand,' he says.
A trip to Europe in the early 1980s provided the inspiration for Updater Services. During his travel, a young Raghunandana observed European airports and offices being maintained by facilities management companies, a concept then unheard of in India.

In 1985, he employed two people and started operating Updater Services from a room at his Mylapore home in central Chennai.
For more than a decade after he started the business, Updater seemed to be an idea whose time had still not come.
It was only in 2000 that facilities management services acquired scale with the growth of the information technology sector and increasing demand for standardized services related to the maintence of machinery, office cleaning, and catering.
Around the same time, Chennai-based Tidel Park, one of the largest information technology parks in Asia, hired Updater as a facilities manager. This contract proved to be path-breaking for Raghunandana, who went on to win yet another prestigious project-that of managing Hitec city in Hyderabad.

As Updater cemented its place as India's largest facilities managed, it attracted private equity investment in 2006 from New Vernon Bharat that bought a 40 per cent stake in the company for Rs.40 crore. But when New Vernon Bharat sold that stake to ICICI Ventures for Rs. 100 crore in 2008, Raghunandana bitterly rued his hasty decision to sell such large stake.
Today, the company manages the offices of top Indian as well as overseas businesses including Infosys Ltd, State Bank of India, and Hyundai Motor India Ltd.
'Our job is to maintain things in a way that we know when a particular equipment is going to fail and so we don't need to give reasons for any breakdown unless, of course, there's an earthquake or something... That is the level of service agreement,' Raghunandana says.

The company has 'never lost business because we've goofed up', he says.
Updater employees ensure that airport floors and toilets in Delhi, Bangalore, and Hyderabad are spotless. Its workforce is deployed in maintaining backup power equipment and factory machinery, making sure every widget in the manufacturing process functions smoothly.

There are challenges. Rising industrialization has increased labour costs, shrinking margins from 25 per cent to 10 per cent, and spurred attrition. Valuable employees triained in plumbing or electrical work are quick to move on to more lucrative jobs.

Raghunandana has also partnered with PanIIT-an alumni group covering all the Indian Institutes of Technology-and started a school to train welders and housekeepers near Chengalpattu, 30 km south of Chennai. The center trains 100 workers every month, who are then recruied by Updater Services.
'People are very importain,' Raghunandana says, adding that food and residential facilities are what will attract rural people to work in the cities. 'Othrwise, why should he or she leave the comfort of the home and village?'

Raghunandana's interest in people management is also reflected in th welfare benefits that offers his employees-hecoversallof them with 24-hour personal accident insurance instead of just retricting it to work hours.
After being largely information technology-focused, Raghunandana has diversified and sought business from other sectors, servicing airports, factories of glass maker Saint Gobain Glass India, and Apollo and Wockhardt hospitals.

As a result, the company was shielded from the negative impact of the financial crisis three years ago on the information technology sector.
Raghunandana is eyeing Rs. 1,000 crore of revenue by expanding across India-65 per cent of his business comes from the south-and is considering acquisitions of Rs. 30-40 crore to make a dent in markets close to Mumbai.
---
Ranbaxy Laboratories- A company with Grit, Vision & Action


student of Ann Arbor University of Michigan completes his PhD thesis in pharmacy in record time of 22 months as against the three years it simply takes to earn doctorate & despite having a rich father, he does so only on the strength of fully funded scholarship.
It was Parvinder Singh, Former Chairman & Managing Director of Ranbaxy Laboratories, of whom Jairam Ramesh, the secretary of the economic affairs cell of the All India Congress Committee, once said, "Parvinder is one of the very few Indian CEOs with a PhD that was earned, not bestowed".
His family's unpretentious pharmaceutical business, established by his father, now has been turned into India's largest pharmaceutical company & behind this uplift there lies the never-breaking patience & unfailing enterprise of Late Parvinder Singh.
Having several subsidiaries across the world from Guangzhou in Chine to Princeton, New Jersey on the US east coast, Ranbaxy' s products are manufactured in about six countries outside India & sold in 40 countries worldwide. Singh well recognized the value of proficiency & it was the assessment, which made him declare that only the best man would come after him.

Be it business or life his amazing mental solidity seemed to be unbreakable as we come to know that the man was facing cancer with smile in his face without any fear.
Starting his day with meditation & spending time in 'Satsang' Parvinder Singh believed that bad new always sounds worse than it is. A true assessment of the impact of bad news, isn't it?