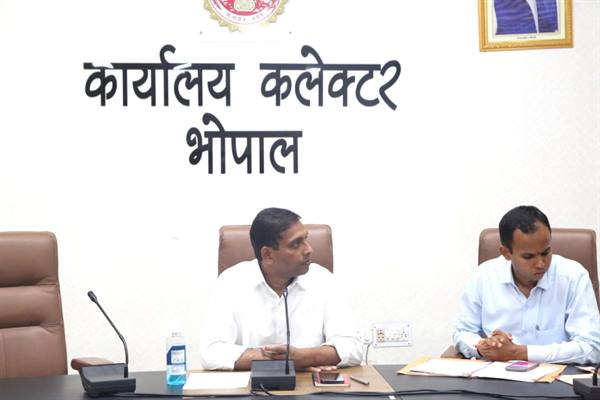 Chief Minister's public service campaign will run from May 10 to 31, Chief Minister Helpline and there should be no pendency in old applications - Minister Mr. Bhupendra Singh
Bhopal:MMNN: 9 may 2023

Bhopal.A review meeting of Bhopal district's Pride Day and Chief Minister's Public Service Campaign 2.0 starting from today was organized under the chairmanship of Bhopal's in-charge Minister and Cabinet Minister of Urban Administration Department Mr. Bhupendra Singh. In-charge Minister Singh instructed in the meeting that under the Chief Minister's Public Service Campaign 2.0, action should be taken to satisfactorily resolve the cases of the Chief Minister's helpline in the district. With this, Minister in-charge Mr. Bhupendra Singh said that the Chief Minister's Public Service Campaign 2.0 is now being run from May 10 to May 31, in which 67 services will be provided to the people and the benefit of these services will be compulsorily given to the eligible beneficiary. Wide publicity should be given in both rural and urban areas and every day's data should be made available to them also. Undisputed nomination, distribution, caste certificate, income certificate, native certificate and other services will also be made available in Chief Minister's Public Service Campaign 2.0. Bhopal MP Ms. Pragya Thakur, Mayor Mrs. Malti Rai, District Panchayat President Mrs. Ramkunwar, MLA Mrs. Krishna Gaur, former Mayor Mr. Alok Sharma, Mr. Sumit Pachauri and other public representatives were also present in the meeting. In the meeting, Collector Mr. Ashish Singh told that the campaign will start in the district under the leadership of public representatives in urban and rural areas under the Chief Minister's public service campaign. The pending cases of Chief Minister Helpline in the district will be resolved by organizing camps at the department level. The applicants will be discussed over the phone and if necessary will be called to the department office and resolved with satisfaction. Along with this, the employees and officers will additionally tour and set up camps in the field. Bhopal's pride day will be celebrated on June 1. On June 1, 1949, Bhopal was merged into independent India. In this regard, Minister in-charge Mr. Singh instructed that the program should be organized according to the dignity of the capital and specially a two-day program should be organized in which on the first day, cleaning friends will be honoured. And the work of cleanliness should also be done ceremoniously by joining hands with them. pride day It will be presented in front of the Chief Minister Shivraj Singh Chouhan and after his instructions the program will be elaborated. Mayor Smt. Malti Rai said that on the day of Gaurav Divas, food, breakfast and felicitation ceremony will be organized with Swachhata friends, in which local councilors will also participate along with the general public. The program will be organized ceremonially. Minister Shri Singh said that according to the tradition of the capital, a grand cultural program will be organized at Lal Parade Ground. For which the Urban Administration Department has been authorized for all the arrangements. The minister in charge has made Bhopal's pride who have brought laurels by doing special work in their areas. Instructions have been given to honor all those people as well. In the meeting, former Mayor Mr. Alok Sharma told about the Bhopal Pride Day organized on the merger day of Bhopal State and said that the history of Bhopal should be told to the children and youth about Maharaja Chandragupta, Emperor Ashoka, Pratihar, Raja Bhoj, Kamlapati. Exhibition should also be organized. Bhopal Gaurav Marathon race will be organized from the statue of Raj Bhoj to Lalghati on Gaurav Divas. In which instructions have also been given by the minister in charge to include big players. Millet fair will also be organized on Bhopal Pride Day, in which different dishes will be displayed and products will also be kept for sale. A program will also be held to organize a boat race at the vote club. Along with this, other programs will be organized.
---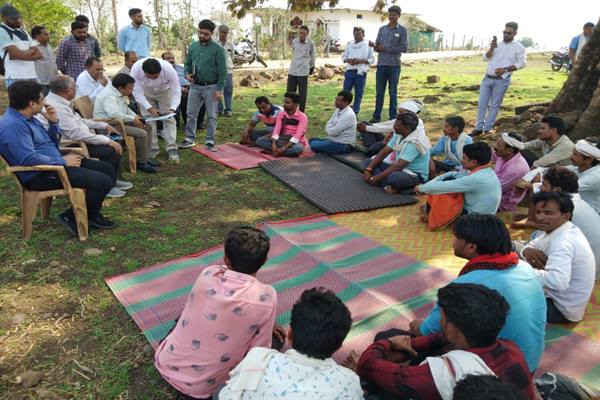 Divisional Commissioner reached several areas including forest village of Sehore district
Bhopal:MMNN: 6 may 2023

Bhopal.Divisional Commissioner Mr. Malsingh reached several areas besides the remote forest villages of Sehore district on Saturday and took feedback from the villagers of the government schemes and instructed the officials to ensure the benefits of the schemes of the government to the villagers as discussed. The Divisional Commissioner inspected the ongoing works of irrigation projects. During this, he discussed with the villagers to know their problems and inquired about beneficiary oriented schemes. He gave instructions to the concerned officers to solve the problems of the villagers. Along with this, he took information from the villagers about drinking water, registration of Ladli Bahna Yojana, health facilities, forest rights lease and ration. He also held a detailed review of the Seep Ambar irrigation project. Divisional Commissioner Mr. Malsingh discussed the problems of the villagers in Vangram Khajuri, Jhalpipli and Chatarkota of Nasrullaganj development block. During this, the villagers of Khajuri told that there is a problem of water and drinking water for irrigation of crops in their village. On this, the Divisional Commissioner took information from the officers. It was told by the officials that tenders have been issued for the micro irrigation project in village Khajuri. Work under the project will be started soon. He informed that 900 hectares of agricultural land will be irrigated through the Khajuri Micro Irrigation Project. Divisional Commissioner Mr. Malsingh discussed with the villagers in Vangram Chatarkota and got to know the problems of the villagers. It was told by the villagers of Chatarkota that their village is located at a height, due to which water does not reach their fields for irrigation. In this regard, the officers told Divisional Commissioner Mr. Bhadiya that the Chatarkota Micro Lift Irrigation Project has been made for irrigation of fields in Chatarkota and Amajheer villages. Under the scheme, water from the Kolar canal will be lifted and transported to the farmers' fields. This project will irrigate 450 hectares of agricultural land in Chatarkota and Amajheer. Divisional Commissioner Mr. Malsingh Bhadiya took information from the villagers about Ladli Bahna's registration, health facilities and forest rights lease. It was informed by the officials that out of 130 forest rights pattas have been distributed to 75 people in the village and the process of distribution of pattas to the remaining people is going on. The Divisional Commissioner inquired from the villagers whether everyone in the village is getting ration as per eligibility or not. The Divisional Commissioner gave instructions to put the names of the children on the ration cards. Divisional Commissioner Mr. Malsingh inquired about the Pejyal in the village. During this, the villagers told that there is a problem of drinking water. The Divisional Commissioner instructed the Public Health Engineering Department to ensure water supply by linking it with the Mardanpur Group Water Supply Scheme. It was told by the officials that the work for water supply has been started and the pipeline has been laid in 1500 meters by the construction agency. Divisional Commissioner Mr. Malsingh Bhadiya inspected the filter plant connected to Neelkanth group scheme in village Sonthia and the filter plant being built on the banks of Narmada in village Mandi. During this, he directed the concerned officers to complete all the construction works in a quality manner and within the time limit. Given. He said that the repair work of roads damaged during the laying of pipeline should also be done soon. So that there is no inconvenience to the people in traffic.
---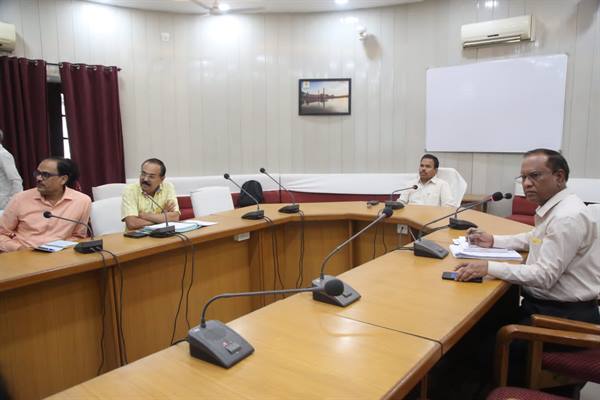 Ensure all necessary facilities in CM Rise schools as per norms - Divisional Commissioner Mr. Malsingh Bhaiya
Bhopal:MMNN: 4 may 2023

Bhopal.Ensure that all necessary facilities in CM Rise schools conform to the norms. Divisional Commissioner Shri Malsingh reviewed the progress and facilities of CM Rise School in Bhopal district. He said that to ensure all-round development of boys and girls in CM Rise School, continuous innovation should be done. He said that children are like raw pots, they have many curiosities in their mind, so all teachers should do teaching work keeping all the children in mind equally. The Divisional Commissioner instructed to prepare a report by marking all the children according to their talent in a particular field. In their career counseling, make sure that they also develop knowledge of global and current events in the field they have chosen so that they get the opportunity to choose many options in the future in the related field and achieve their destination. Also be a responsible citizen. Divisional Commissioner Mr. Malsingh made a detailed overview of the PPT of several activities currently being conducted by the School Education Department in the CM Rise School. He also reviewed the working of all 8 CM Rise Schools in Bhopal district. He said that the education officers should check the amount allocated to the schools and the quality of education by conducting off and online inspection of the schools. In the meeting, he gave the basic mantra to all the teachers and said that you will develop such qualities in children that the respect of mother, father, teacher and society will increase. He said that well organized libraries should be made in all schools and he said that biographies of great heroes of the world should be kept in the library so that children can read and get inspired. Joint Director, Divisional Education Officer Mr. Arvindra Kumar Chorgade and officials of School Education Department were present in the meeting.
---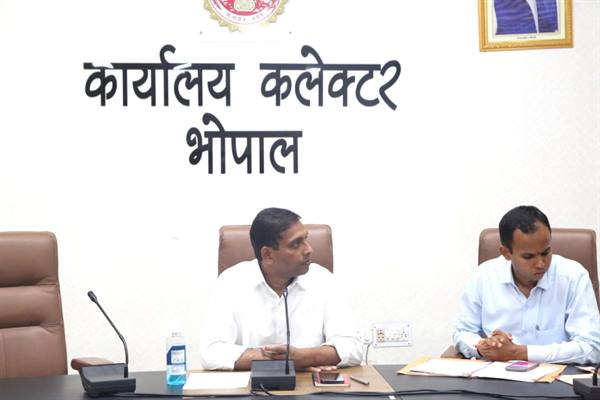 Collector Mr. Ashish Singh gave strict instructions to vacate the place of saw machine and timber merchant in 2 months Municipal Commissioner will issue notice to all
Bhopal:MMNN: 2 may 2023

Bhopal. in a week Had a meeting with and instructed everyone to vacate the place in 2 months. Municipal Commissioner Mr. KVS Chaudhary Kolsani, SDM Mr. Jameel Khan were also present in the meeting of saw machine operator and timber merchant.

Collector Mr. Singh said that space is needed to organize the city and also for metro, keeping the city clean and safe, convenient traffic works as oxygen for the city. You all are responsible citizens. For this it is necessary that you also understand your responsibility and shift the business to the allotted place. In 2 months time you vacate the said place and set up your saw machine and timber business in Agariya Chhapar where furniture cluster is being formed. It has been proposed to give space to all the people there. There will be no negligence and delay in this.

Along with this, Collector Mr. Ashish Singh has also instructed the Municipal Corporation Commissioner to issue notice to all of them in a week and start the process of vacating the place. In two months, if it seems that any person is reluctant to vacate the place, then the Municipal Corporation has been directed to take strict action for that by Collector Mr. Singh to the concerned officials.
---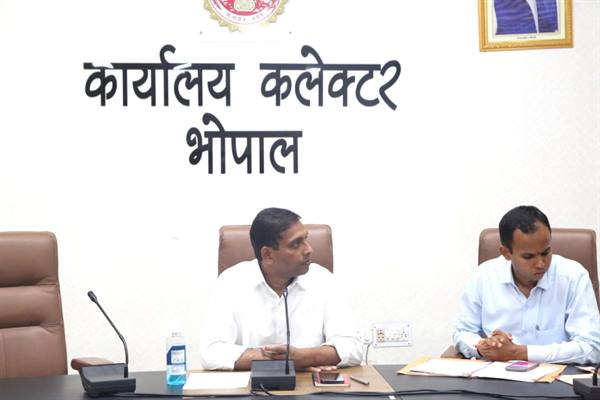 Any kind of negligence will not be tolerated in the applications of the Chief Minister Help Line, the Collector gave instructions to the officers of all the departments in the TL meeting
Bhopal:MMNN: 1 may 2023

Bhopal.Collector Mr. Ashish Singh gave instructions to all the district officers of the departments during the time period paper review meeting It is requested that the Chief Minister should take the helpline service seriously and take immediate action on the applications received in it. Ensure that applications received on the Chief Minister Helpline are processed within a few hours. For this, it is necessary to appoint a person for this work in his department and he should keep checking the online website continuously.

Collector Collector Mr. Ashish Singh also instructed the officials of Municipal Corporation and PHE, PWD to coordinate with each other and if it is necessary to excavate the road to lay any pipeline, then send information in advance and after coordination Complete the work together, now the weather is also made of rain, due to which digging of road will cause problems to the general public, so make sure that the general public is not troubled by any work. CEO Mr. Rituraj, ADM Mr. Harendra Narayan, District Supply Controller Ms. Meena Malakar, SDM Mr. Sanjay Srivastava and officers of other departments were also present in the meeting held at the collector's office.

In the meeting, instructions have also been given to put separate employees on duty to resolve the objections coming on the applications of Mukhyamantri Ladli Bahna Yojana. Along with this, all the officers were instructed that the Chief Minister's Public Service Campaign 2.0 is about to start, for this, be in touch with the remaining people benefiting from the Jan Hitkari Yojana and take quick action on the incoming applications, for this the District Officer of the Department Employees, Anganwadi and Asha workers should also be informed in this regard so that the remaining beneficiaries of the government's scheme can get benefits.
---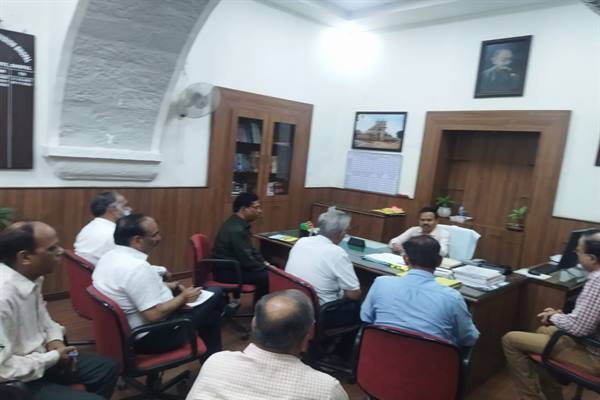 Commissioner Mr. Malsingh instructed to maintain health facilities, Bhopal and the Dean of Vidisha Medical College, the responsibility of maintaining all services
Bhopal:MMNN: 30 April 2023

Bhopal.Taking a meeting of the doctors of Atal Bihari Medical College, Vidisha and Hamidia Hospital on Sunday, reviewed the medical services and instructed the doctors to restore the health facilities.

The Divisional Commissioner directed that alternative arrangements should be made to ensure that the patients admitted in the hospitals affiliated to Gandhi Medical College, Bhopal and the hospitals affiliated to Atal Bihari Medical College, Vidisha do not face inconvenience during the strike and proper treatment is provided. He took information about how many patients are currently admitted in the hospital and how many of them are serious and instructed that other medical institutions available in Bhopal and Vidisha from where medical services can be provided by calling doctors or government hospitals in those medical institutions Prepare a complete plan so that the patients can be sifted.

The commissioner instructed the officials of all the hospitals of the AYUSH department to immediately send their list to the dean, Gandhi Medical College, Bhopal for sending the patients admitted in their hospital to Hamidia Hospital, other than those in need of treatment. Guidelines were also given regarding sending letters to the commissioner police for making proper security arrangements in the college and hospital premises during the strike period. He also directed to ensure the availability of ambulances for sending patients from the hospital to other medical institutions as and when required. He also asked the officials of 108 ambulances to be used for shifting of patients to coordinate.
---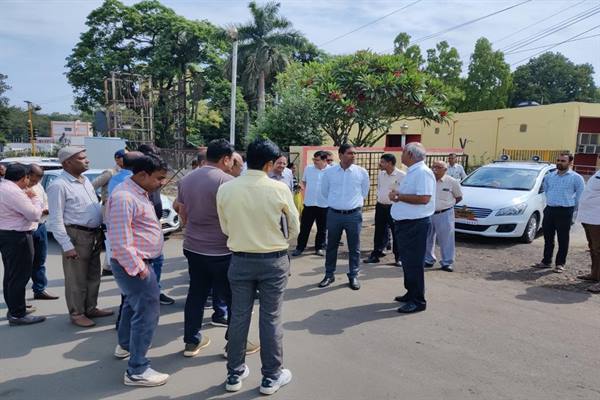 Complete the Kolar Six Lane Road before November - Collector Mr. Ashish Singh
Bhopal:MMNN: 27 April 2023

Bhopal.Collector Mr. Ashish Singh inspected Kolar Six Lane. Mr. Singh instructed the PWD and the Municipal Corporation to put red marks on the shops and houses built on government land and start the process of removing encroachments, if space is needed for the 30-meter road to be built from Chuna Bhatti to Kolar intersection. Instructed SDM TT Nagar Mr. Sanjay Srivastava to remove encroachments from both the sides in collaboration with the Municipal Corporation. Kolar SDM should take action to remove encroachment by putting a red mark on the government land, if land is required, a 32-meter road has to be built from Kolar intersection to Gol intersection. Along with this, if private land is coming within 32 meters radius, then the municipal commissioner should discuss the proposal of giving additional FAR and TDR to the land owner and provide space for the construction of six roads. Municipal Commissioner Mr. KVS Chaudhary Kolsani, SDM Mr. Sanjay Srivastava and Mr. Kshitij Sharma, PWD Engineer Mr. Avinesh and other officers were also present during the inspection along with Collector Mr. Ashish Singh. Collector Mr. Ashish Singh has instructed the PWD officer and contractor that the construction of 15 km six road has to be completed before November, for this work should be started at three places from one side, so that the work of one side road will be completed in two months. Can be done After the construction of one road, the construction work of the other side road should start and the traffic should not be blocked. The speed of road construction should be increased and the SDM should also start the process of removing the encroachment immediately.
---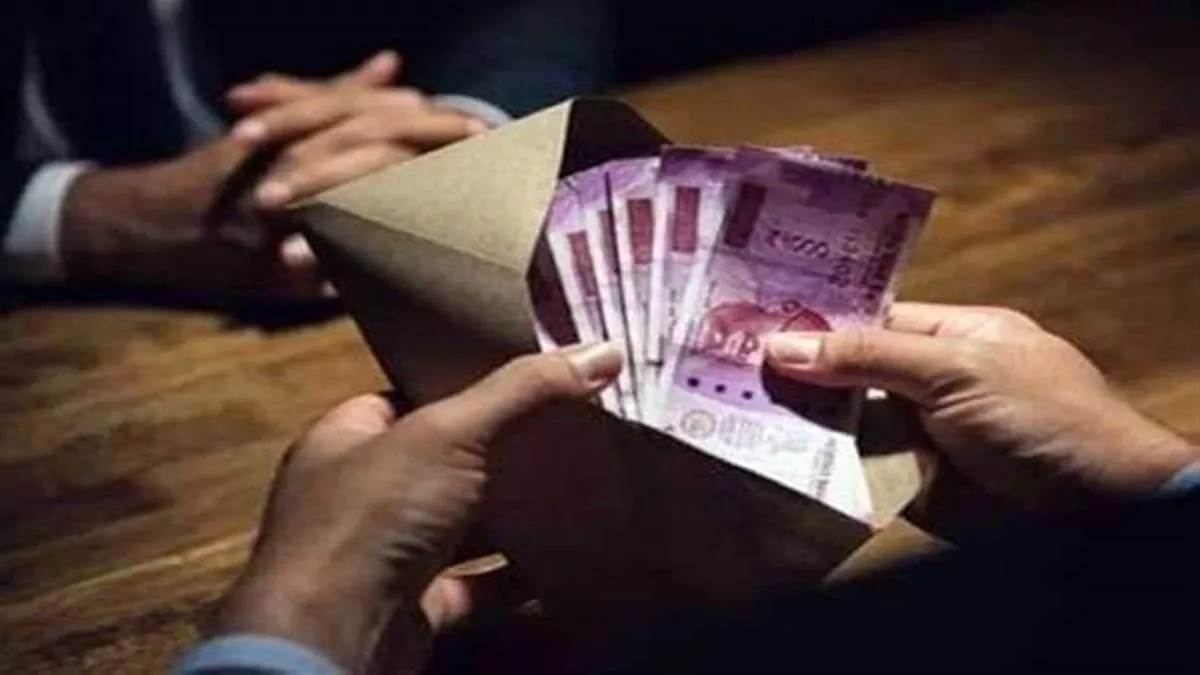 CBI arrested two FCI employees for taking bribe of 40 thousand
Bhopal:MMNN: 27 April 2023

Bhopal.A four-member CBI team on Wednesday caught two employees of Food Corporation of India (FCI) Bhopal red-handed while accepting a bribe of Rs 40,000. Both are working as technical assistants. They have been arrested. He had taken bribe from the warehouse operator to fill his godown and keep the grains there for maximum time. The accused employees are Technical Assistant Grade-I Abhishek Pare and Technical Assistant Grade-III Gourishankar Meena. CBI sources said that the accused had demanded a total bribe of one lakh five thousand rupees for this. After negotiations, initially it was agreed to pay Rs 50,000. Both the employees had also threatened that if the bribe was not given, the grain would not be given to fill the godown. Due to which the trader will have to bear the financial loss. After this, the warehouse owner had given a bribe of Rs 10,000 on April 17. The businessman had complained about this to the CBI Bhopal unit. On Wednesday, under the leadership of CBI ASP Atul Hajela, Inspectors Satish Barwal, Abhishek Sonekar, Sunil Gupta and Sub-Inspector Subhash Tomar laid siege to these employees. In the afternoon, the employees called the warehouse operator near Shani Mandir on Hoshangabad Road for bribe. As soon as the employees took Rs 40,000, the CBI team caught them. The office and house of the accused are also being searched. Sunil Gupta and sub-inspector Subhash Tomar laid siege to these employees. In the afternoon, the employees called the warehouse operator near Shani Mandir on Hoshangabad Road for bribe. As soon as the employees took Rs 40,000, the CBI team caught them. The office and house of the accused are also being searched. Sunil Gupta and sub-inspector Subhash Tomar laid siege to these employees. In the afternoon, the employees called the warehouse operator near Shani Mandir on Hoshangabad Road for bribe. As soon as the employees took Rs 40,000, the CBI team caught them. The office and house of the accused are also being searched. On the other hand, an eight-member CBI team raided the Indian Institute of Information Technology Design and Manufacturing in Jabalpur on Wednesday. The team seized documents from here following a complaint of Rs 3 crore computer purchase scam. Harddisk has also been seized from here.
---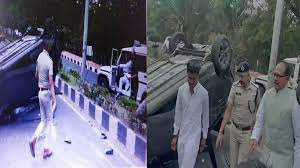 CM Shri Chouhan sent the youth who met with an accident on VIP road to the hospital
Bhopal:MMNN: 22 April 2023

Bhopal.Chief Minister Shri Shivraj Singh Chouhan, while going to Lalghati programme after planting saplings in Smart Park, saw a youth meeting with an accident on VIP road and instructed the security personnel to send him to the hospital immediately. Chief Minister Shri Chouhan got his convoy stopped and made arrangements to send Mr. Sajib, a resident of Khanugaon, and another youth to the hospital by ambulance for treatment. After this he left for his programme. A car going at a high speed from Lalghati intersection towards Khanugaon on Bhopal's VIP Road overturned on the road due to loss of balance. There were two youths in the car. On the instructions of Chief Minister Shri Chouhan, immediate action was taken to take 100 to the hospital by ambulance. The Chief Minister himself reached the injured in a pilot vehicle and arranged for their treatment and wished them a speedy recovery. The Chief Minister sent instructions regarding their treatment to the hospital. During this, Chief Minister Shri Chouhan also congratulated the Muslim brothers present on Eid.
---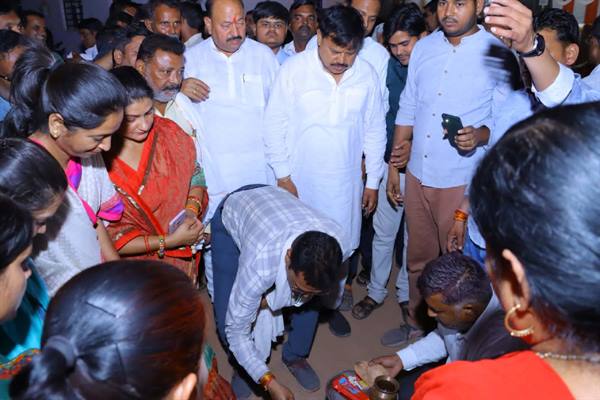 The series of development works will continue - Energy Minister Shri Tomar
Bhopal:MMNN: 18 April 2023

Bhopal.Energy Minister Shri Pradyuman Singh Tomar performed the bhoomi-pujan of the construction work of roads worth more than Rs 82 lakh in Ward-5 of Gwalior. He said that phased development works are being done in suburban Gwalior. The series of development works will continue continuously. Energy Minister Shri Tomar said that remarkable works are being done in the field of road, sewer, electricity as well as education and health in the region. Sanjeevani clinics are being opened in every ward, where first aid is being provided free of cost. Along with this, 2 CM Rise schools are going to be built. Where children will get better facilities and education than private schools. Minister Shri Tomar said that Sagartal along with Bahodapur and Sagartal intersection is being beautified and developed from tourism point of view. Along with this, the grand building of SDM office is also being constructed near Sagartal.
---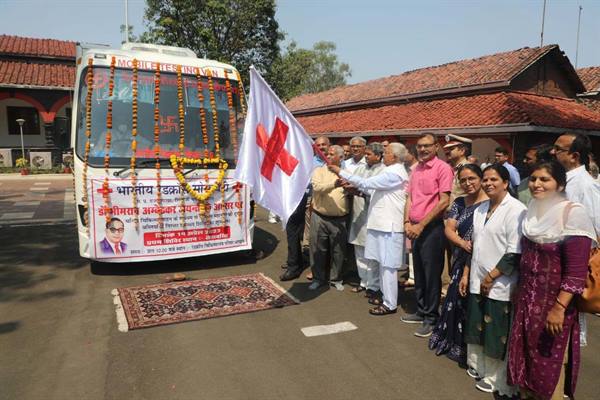 Governor Shri Patel inaugurated the mobile health service vehicle of Red Cross
Bhopal:MMNN: 13 April 2023

Bhopal.Governor Shri Mangubhai Patel inaugurated the Indian Red Cross Society's mobile medical health service vehicle by flagging it off at Raj Bhavan today. He inspected the moving vehicle and reviewed the medical arrangements. The vehicle was inaugurated after duly worshiping it. It is noteworthy that Red Cross M.P. On the occasion of Dr. Bhimrao Ambedkar Jayanti, the health service vehicle is being operated by the state branch in Bhopal. Red Cross State Branch Chairman Dr. Gagan Kolhe said that regular health camps will be organized in remote areas of Bhopal metropolis with the use of mobile health service vehicles. Along with health check-up by the service vehicle, a public awareness campaign will also be launched for diseases spread by infection. Necessary material for health protection will also be distributed from the vehicle. General Secretary Red Cross Mr. Pradeep Tripathi, Managing Committee member Dr. Sanjeev Gulati, Mr. Laxmendra Maheshwari and others were present.
---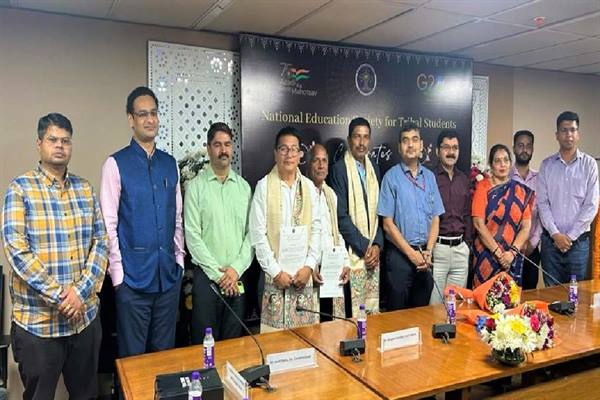 Dr. Yashpal Singh honored for his contribution in the field of education
Bhopal:MMNN: 8 April 2023

Bhopal.Dr. Yashpal Singh, Principal of Eklavya Adarsh Residential (Gurukulam) School located at Bawdia Kala, run by the Tribal Affairs Department, has been honored by the Union Ministry of Tribal Affairs.
Dr. Singh has been honored by the National Education Society for Tribal Students (NEST) for his outstanding services in the field of education and contribution to the overall development of tribal students. Nest Commissioner Mr. Asit Gopal honored Dr. Singh with a certificate, Rs.
Principal Secretary Tribal Affairs Dr. Pallavi Jain Govil and Commissioner Mr. Sanjeev Singh congratulated Dr. Yashpal Singh. It is noteworthy that Dr. Singh has earlier represented Madhya Pradesh in 'Aadi Mahotsav' organized by the Ministry at Major Dhyan Chand National Stadium, New Delhi. He has also given a presentation in the presence of Prime Minister Shri Narendra Modi on the subject of making Mathematics interesting and easy for the students. Three issues of the book 'Tricky Mathematics' written by Dr. Singh have been published.
---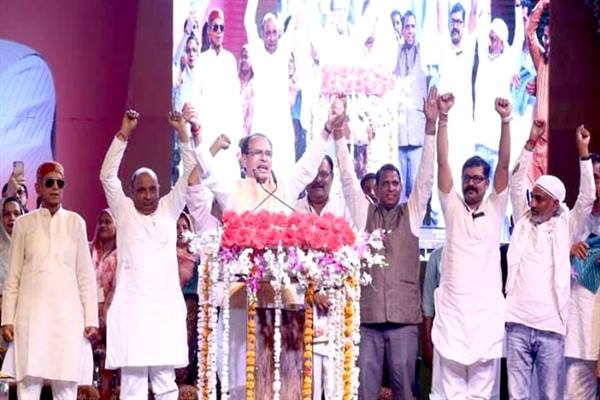 Old wells and stepwells will be renovated and used as water sources: Chief Minister Shri Chouhan
Bhopal:MMNN: 7 April 2023

Bhopal.Chief Minister Shri Shivraj Singh Chouhan has said that old wells and stepwells will be renovated and used as water sources while making all security arrangements. After the heart-wrenching incident that took place in Indore in the past, instructions were given to identify wells and stepwells in the state and take all possible measures to make them safe. The work of identifying them is going on. Wells and step wells will be useful for the society by making them safe and renovating them for the purpose of using them as water sources instead of filling them. The temple will be established again in Indore with harmony and harmony, so that the devotees can offer prayers again. Chief Minister Shri Chouhan was discussing with media representatives by planting saplings in Shyamala Hills Garden.
---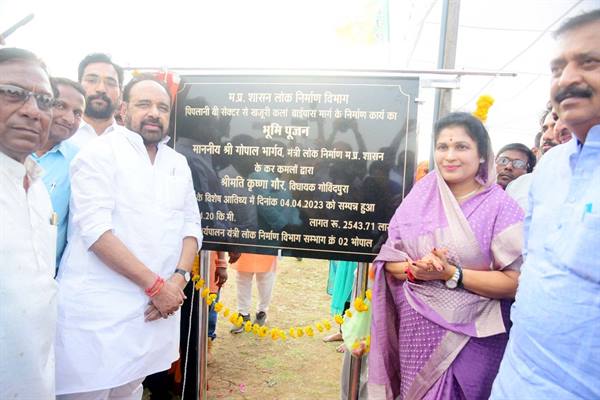 The roads of the capital will be pothole free in a month: Public Works Minister Mr. Bhargava
Bhopal:MMNN: 4 April 2023

Bhopal.Public Works Minister Shri Gopal Bhargava has said that all the roads of the Public Works Department in Bhopal Capital Region will be made pothole free in the next one month. J.K. He was performing bhoomi-pujan of four-lane road to be constructed from Piplani to bypass via Khajuri Kalan at a cost of Rs 25 crore 43 lakh. He dedicated the Fourlane Marg to former Chief Minister Late. Also announced to be done in the name of Shri Babulal Gaur. He instructed to complete the construction of the roads by October 2023. It was presided over by MLA Mrs. Krishna Gaur.
Public Works Minister Mr. Bhargava said that in the history of 70 years of the state, maximum road construction work has been done in the last three years. Economic development of the city, state and country is ensured only by strong infrastructure. Minister Mr. Bhargava said that in the current financial year, construction work of 267 km roads will be done in Bhopal district, in which 180 km roads are proposed to be strengthened and 130 km roads to be asphalted. Minister Mr. Bhargava said that former Chief Minister Late. Mr. Babulal Gaur was always devoted to the development of Bhopal city and Govindpura area and his tradition is being carried forward by the present MLA and his daughter-in-law Mrs. Krishna Gaur. Shri Bhargava said that the State Government and the Public Works Department would provide full cooperation and support in the development of the area.
MLA Mrs. Krishna Gaur said that the way for the development of social harmony is being prepared in Madhya Pradesh at a fast pace with infrastructure. He has a very old association with Govindpura area. He said that he himself for the development of the area. Completely dedicated and determined like Gaur Sahib. He said that J.K. The strengthening of the road and the construction of a 4.20 kilometer four-lane road from Piplani B-sector to the new bypass road via Khajuri Kala will make the movement of Govindpur residents easier. Along with this, economic activities will also increase in the area. Mrs. Gaur informed about the development works done in Govindpura area. He said that at a cost of 100 crores, C.M. Works like Rise School, 11 Sanjeevani Clinics and Skill Park have been done. He expressed gratitude to the Chief Minister Shri Chouhan and Public Works Minister Shri Bhargava for the approval of the four-lane.
---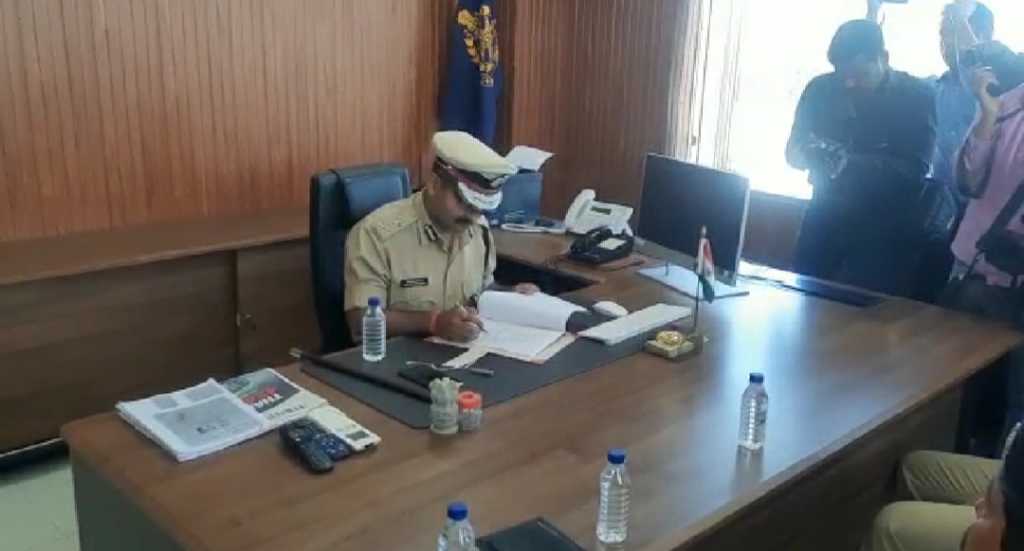 Harinarayan Chari Mishra takes charge as Bhopal Police Commissioner
Bhopal:MMNN: 22 March 2023

Bhopal.Commissioner of Police Harinarayan Chari Mishra has announced to launch a gangster campaign in the capital. Chari has said that big steps like land mafias should be taken. Bata Den Harinarayan Chari has been transferred from Indore and made the new Police Commissioner of Bhopal. Bhopal Police Commissioner Harinarayan Chari Mishra has announced to launch a goon campaign in the capital. Chari has said that big steps like land mafias should be taken. Bata Den Harinarayan Chari has been transferred from Indore and made the new Police Commissioner of Bhopal.
Harinarayan Chari Mishra, the new police commissioner of Bhopal, the capital of Madhya Pradesh, has taken charge today. Before that he was handling the responsibility of Indore. A few days ago, Bhopal and Indore Police Commissioners were transferred. Seeing the auspicious day today, the new commissioner has taken charge. The new police commissioner will rein in drugs and narcotics. Techniques will be developed to attack drug demand and supply chains.
Harinarayan Chari Mishra, the new police commissioner of Bhopal, the capital of Madhya Pradesh, has taken charge today. Before that he was handling the responsibility of Indore. A few days ago, Bhopal and Indore Police Commissioners were transferred. Seeing the auspicious day today, the new commissioner has taken charge. The new police commissioner will rein in drugs and narcotics. Techniques will be developed to attack drug demand and supply chains.
---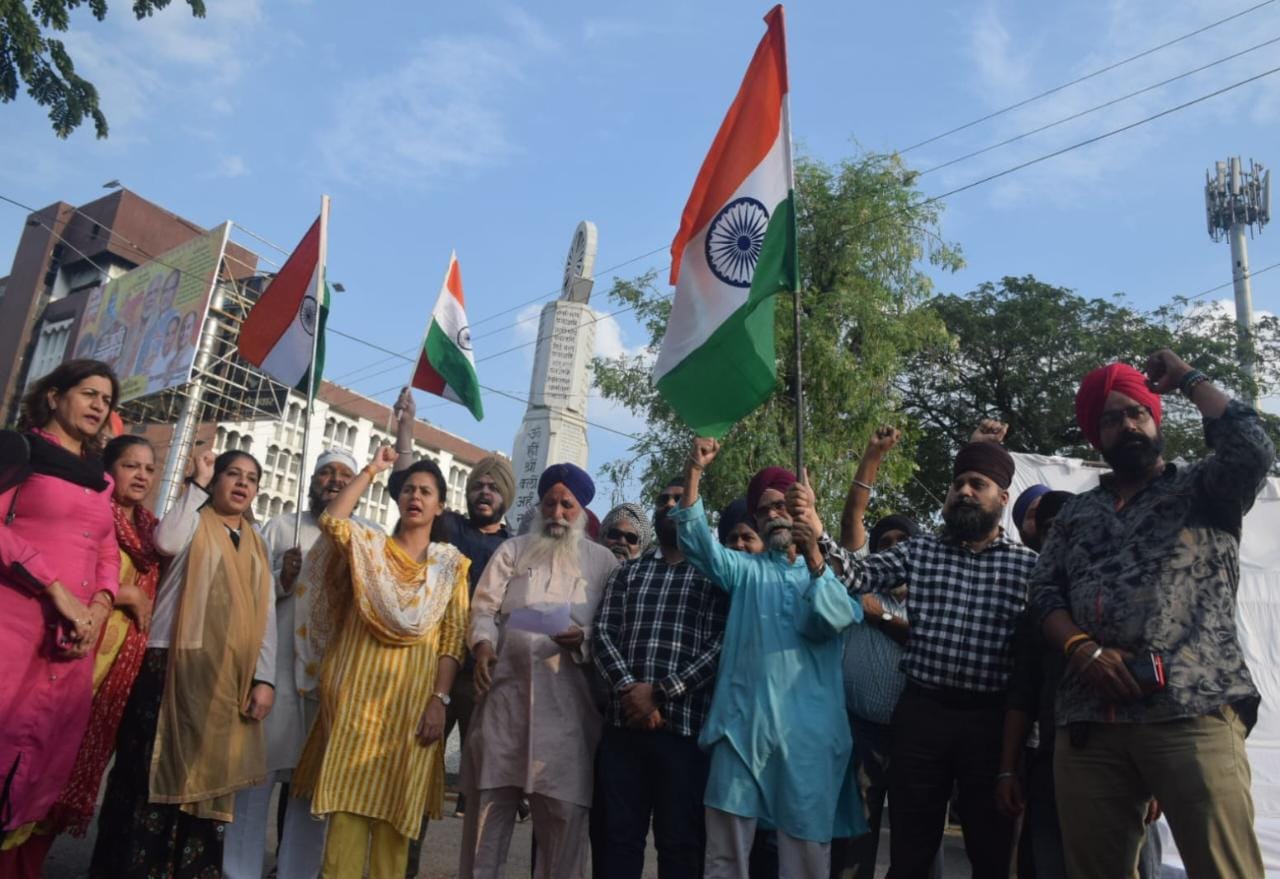 Outrage in the Sikh community of Bhopal against the shameful act of Khalistanis in London
Bhopal:MMNN: 21 March 2023


Bhopal.Outrage in the Sikh community of Bhopal against the shameful act of the Khalistani in London, a large number of the Sikh community gathered at Roshanpura intersection and gave a message of peace that if our national flag is insulted, we will not tolerate it.


"Bharat is our pride,
the tricolor is our pride

The Sikhs of India have responded to the anti-Indian people sitting abroad by demonstrating with the tricolor outside the British High Commission in Bhopal. We will not tolerate insulting the tricolor at any cost.
Giani Dilip Singh said that the anti-social elements who are misbehaving with the tricolor are not a symbol of Sikh sentiments in any way. We all strongly condemn the incident that happened outside the London High Commission.
Sikh social worker GP Singh said that the people of the Sikh community have made the country proud by going abroad with their good deeds, but there are also some people who act on the instructions of anti-India agencies and do such acts that the Sikhs sitting in India It hurts and regrets.
Sikh social worker Neha Bagga said that the Sikhs of India are thankful to the Prime Minister who also remembered the Chhote Sahibzads and declared a national day in their memory. Narendra Modi ji has given a lot of love and respect to Sikhs
At this time, it is necessary that the Sikhs living abroad should openly come forward against these anti-social elements and oppose them.

---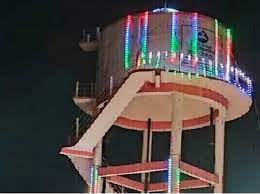 The torrent of tap water flowing in the journey of development
Bhopal:MMNN: 16 February 2023

Bhopal.Vikas Yatras started in the state from February 5 have become a new synonym for public service. During this period, under the leadership of Ministers and public representatives, on the one hand, land-worship and dedication of development works is being done, on the other hand, work is also being done to solve their problems quickly by discussing with the common people. In this sequence, land-worship and inauguration of development schemes of Jal Jeevan Mission is being done in the entire state In Indore district, tap water schemes of 100 villages have been inaugurated in 11 days of the yatra at a cost of Rs 62 crore 11 lakh.
During the Vikas Yatra, 15 villages in Indore's Depalpur development block at a cost of Rs 7 crore 46 lakh, 48 villages in Saver development block at a cost of Rs 35 crore 94 lakh and 37 villages in Dr. Ambedkar Nagar development block at a cost of Rs 18 crore 70 lakh. Tap-water schemes were inaugurated.
Indore is very close to becoming 100% water district in every house
So far, tap water has been supplied to 1 lakh 87 thousand 316 houses in Indore district, which is 96.49 percent of the target of 1 lakh 94 thousand 140 houses. 80 panchayats of Indore have reported 100 percent water status for every household. Out of this, 30 Panchayats have got the certification. Similarly, 252 villages have reported water status for every household, out of which 129 villages have been certified. It is worth mentioning that Burhanpur has already become the first "Har Ghar Nal Jal" certified district of the country and the state.
---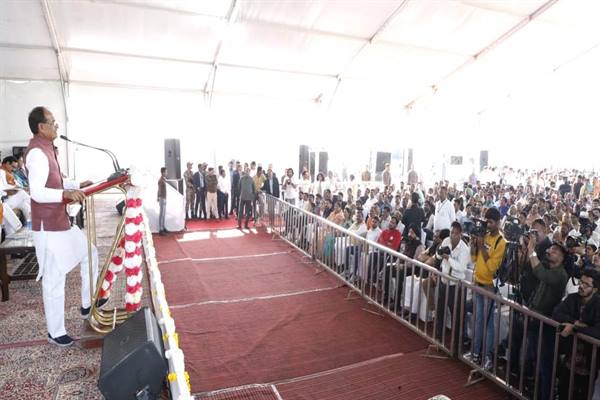 Madhya Pradesh is ahead in promotion of millets: Chief Minister Shri Chouhan
Bhopal:MMNN: 16 February 2023

Bhopal.Chief Minister Shri Shivraj Singh Chouhan has said that according to the intention of Prime Minister Shri Narendra Modi, Madhya Pradesh is ahead in promoting Millets "Shri Anna". The use of wheat and millets of Madhya Pradesh, which are rich in iron and vitamins, is being encouraged. In this sequence, an initiative has been taken to include millets in the food prepared for the patients in AIIMS Bhopal.
Chief Minister Shri Chouhan told that Tejas or Kathia wheat of Madhya Pradesh goes to many states. It is a power enhancer, it is also used in making pasta. There is a special demand for it in Uttar Pradesh, Rajasthan and West Bengal. Recently, millets have been served to the participants in the G-20 Agriculture Group meeting in Indore. Research has concluded that coarse grains have special importance in controlling problems like diabetes, obesity, blood pressure etc.

---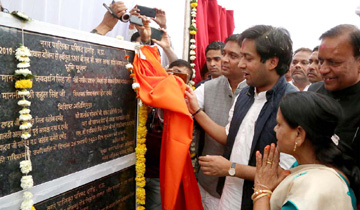 Minister Shri Jaivardhan Singh performed Bhumi-Pujan of works costing Rs. 38 crore in Damoh
Bhopal:MMNN: 26 February 2020

Bhopal.The Minister for Urban Development and Housing Shri Jaivardhan Singh performed Bhumi-Pujan of various works costing total Rs. 38 crore including roads costing Rs. 5 crore, night shelter homes costing Rs. 60 lakh, Futera Lake View Road costing Rs. 78 lakh, BLC Building sanctioned under the Housing Scheme costing Rs. 31 crore 22 lakh and other works sanctioned under the MLA fund worth Rs. 98 lakh in Damoh. He also announced Rs. 6.50 crore for beautification of Bus Stand. He also directed to give residential pattas to 800 houseless families of Damoh city. Shri Singh distributed allotment letters of 41 EWS buildings, constructed under the housing scheme and benefits to 20 other beneficiaries on the occasion.
Minister Shri Singh said that in the second phase of Jai Kisan Fasal Wrin Maafi Yojana, the loan waiver certificates worth Rs. 20 crore will be given soon to 3500 farmers of Damoh tehsil. Every Panchayat will have one Gou-Shala in the next five years. Shri Singh directed to complete the ongoing work of Nal-Jal Yojana costing Rs. 25 crore in Damoh by June 30th.
Social Security pension to be increased to Rs. One thousand
Minister Shri Singh informed that the social security pension will be increased to Rs. One thousand. An amount of Rs. 2 lakh 50 thousand will be given for the construction of house, after giving residential pattas to houseless persons of urban areas. Possession of the houses is being given to one thousand families, whose houses have been built under the housing scheme. Under Mukhyamantri Yuva Swabhiman Yojana, four youth will be provided employment from each ward. Women self-help groups are being formed under the National Livelihood Mission. MLA Shri Rahul Singh and other public representatives also expressed their views.
---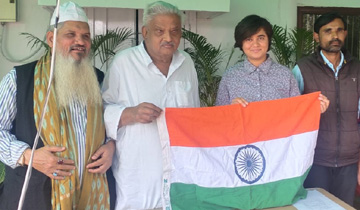 Minister Shri Arif Aqueel extends best wishes to mountaineer Sushri Parmar
Bhopal:MMNN: 26 February 2020

Bhopal.Minority Welfare Minister Shri Arif Aqueel has congratulated and extended his best wishes to the young mountaineer Sushri Megha Parmar for her journey to the Kosciuszko Mountains. A resident of Sehore, Sushri Parmar paid a courtesy visit to Shri Aqueel at his residence before proceeding on the journey.
The Kosciuszko mountains are located in the main range of Snowy Hills in the state of New South Wales, Australia. Its height is 2228 metes above sea level.
---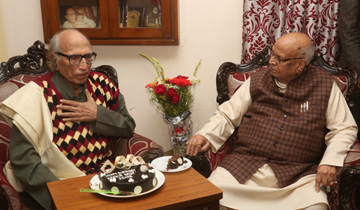 Governor greets Padmashri Bashir Badr on his birthday
Bhopal:MMNN: 15 February 2020

Bhopal.Governor Shri Lalji Tandon greeted and congratulated renowned poet Padmashri Shri Bashir Badr at his residence on the latter's 85th birthday. The Governor presented him with shawl and bouquet.
When Shri Bashir's wife Smt. Rahat Badr told him that Shri Lalji Tandon from Lucknow has come to Bhopal as Governor and has come to greet you on his birthday, Bashir ji said with a naive smile "hamare paas ayen hai to hamare hain' (if he has come to us he is ours). Suffering from dementia, not much remain in the memories of Shri Bashir Badr but when his wife recalled two or three of his famous 'sher', he smiled. Bashir ji, who has lost all his memory, however, does not forget to kiss the hand of anyone who comes to meet him. This is the love in his subconscious mind.
Smt. Rahat Badar told the Governor that late Shri Atal ji was a great fan of Bashir Saheb and used to call him Bhadra Saheb. She recalled Bashir ji's shayari, ease, simplicity and Atal ji at a Mushaira in Lucknow.
This soulful meeting with Badr Saheb took place on the initiative of Shri lalji Tandon. Governor Shri Tandon said that when I came to Bhopal, I was very eager to meet Bashir Saheb. It is a coincidence that I got this opportunity on his birthday. Bashir Saheb cut the cake in the presence of the Governor, his family and close ones. The Governor wished Bashir Saheb a healthy life.
---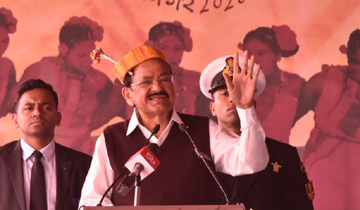 Protection of tribal culture is a citizen's constitutional responsibility
Bhopal:MMNN: 15 February 2020

Bhopal.Vice President Shri M. Venkaiah Naidu has said that it is the duty and constitutional obligation of all of us to ensure the all-round development of the tribals while keeping tribal culture intact. He said that tribals are native to India. They inspire us to live and develop by preserving and promoting nature and environment. The Vice-President was addressing the inaugural function of the two-day tribal festival at Ramnagar, the historic site of the Gondwana kingdom in Mandla district.
Vice President Shri Naidu said that an adivasi mahotsav is being organized in Ramnagar, Mandla to familiarize the youth with the tribal culture and to keep it alive. Through this, tribal crafts, music, arts and culture etc. are demonstrtated. He said that not only is government effort enough to keep tribal culture alive, but society should also contribute to it. He further said that in our lives we must never forget the mother who gave birth to us, the land of our birth, our mother tongue and our country. The tribals worship nature as their mother. This tribal tradition is exemplary and is an inspiration to all. The Vice-President said that special attention should be paid to educate tribals. He said that education brings awareness and progress in the society.
Peace must for development
Shri Venkaiah Naidu said that peace is essential for development. Development is not possibel without peace. He hoped that this historic land of the Gond empire would be able to preserve the language, culture and way of life of the tribes and be a part of their economic development. Before the programme, he paid floral tributes to the martyred kings of the Gondwana empire. Shri Naidu greeted the tribal dancers and the people present.
Vice Preisdent Shri Naidu symbolically distributed benefits of self-employment and disaster relief to the beneficiaries
Union Minister of State for Steel Shri Faggan Singh Kulaste and Union Minister of State for Tourism and Culture Shri Prahlad Singh Patel laid emphasis on the education and development of the tribal culture, heritage and their development at the Adivasi Mahotsav. Union Minister of State Smt. Renuka Singh, Rajya Sabha member Smt. Sampatiya Uike, District Panchayat President Smt. Saraswati Marawi, MLA Shri Devsingh Saiyyam, administrative officers, dignitaries and people in a large number were present in the Mahtosav.
---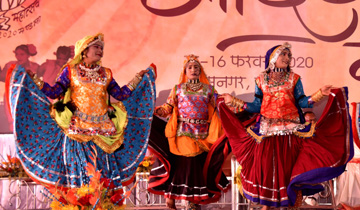 Glimpse of tribal culture visible in Adivasi Mahotsav
Bhopal:MMNN: 15 February 2020

Bhopal.On February 15, the first day of the two-day tribal festival being held at Ramnagar in Mandla district renowned tribal artists gave dance performances based on tribal culture. On this occasion, Tribal Affairs Department, Denotifed, Nomadic, Tribal Welfare Minister Shri Omkar Singh Markam, Union Minister of State for Steel Shri Faggan Singh Kulaste, MP Sushri Sampatiya Uike, MLA Shri Devsingh Sayyam and a large number of people belonging to the tribal community were present. On February 16, Deputy Chief Minister of Tripura Shri Vishnudev Verma were present on the concluding day of the Mahotsav.
Tribal artists of Rajasthan performed Chakri, Chari and Ghoomar dances on the first day. Artists from Mohgaon performed Shaila, Karma and Gaundi dance while dancers from Bichhiya performed the Baiga dance on the beats of 'Nagada' followed byReena and Karma dance by artists of Nivas. Tribal dancers from Balaghat performed the Gaundi traditional dance style and Balaghat folk dancers performed the Gaundi folk dance style in the programme. Baigani folk dancers of Chadha Dindori performed Baiga folk dance, Medhakhar Dindori artists performed in Gudum style, Dhuliya dance group Dindori performed Gudum Baja dance, Medhakhar Dindori artists performed Karma Shaila folk dance, Adivasi folk team Dindori performed Bona folk dance, Lalpur Dindori artists presented the Shaila dance. These performances had glimpses of folk dance and folk music full of tribal culture.
---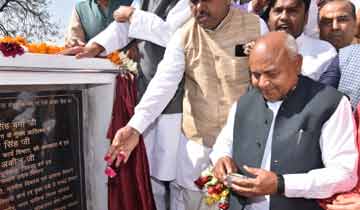 Minister Dr. Singh dedicates Bawadiakalan Railway Over Bridge
Bhopal:MMNN: 14 February 2020

Bhopal.The Minister for General Administration and Cooperative Dr. Govind Singh dedicated the long awaited Railway Over Bridge, constructed over Bawadiakalan level crossing. The Minister for Public Relations Shri P.C. Sharma chaired the function. The Mayor Shri Alok Sharma, Member of Legislative Assembly Smt. Krishna Gaur and Jila Panchayat Chairman Shri Manmohan Nagar were present on the occasion.
It is to be highlighted that the 820 meter long and 15 meter broad railway over bridge, built at a cost of Rs. 33 crore will facilitate about 2 lakh people to get rid of traffic jam at the Bawadiakalan railway gate. Besides, relief to the residents of the colonies situated on Hoshangabad Highway, the railway over bridge will also provide convenient movement to vehicles coming from Misrod, Mandideep and Hoshangabad.
---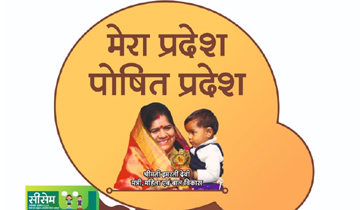 M.P. becomes first state to implement Community based Nutrition Management
Bhopal:MMNN: 14 February 2020

Bhopal.Madhya Pradesh is the first state of the country, where the Community based Nutrition Management (C-SAM) has been launched in the form of a campaign for the severe malnourished children. The campaign will be implemented in two phases. Under the first phase, the work in 97 thousand 135 aaganwadis of the state for identifying serious malnourished children is underway till February 20. The Minister for Women and Child Development Smt. Imarti Devi, informing about the Departmental Action Plan-2020, said that the centre based 5-day health checkup camps will be organized and medicines will be given under the second phase. Under this phase, besides monitoring of nutrition till 12 weeks, observation, consultation and village health, sanitation as well as monthly health checkup on nutrition days and checking of nutrition will be held.
Minister Smt. Imart Devi informed that 10 to 15 percent children with acute malnutrition need treatment because of medical complications. The better nutrition management at community level will be done of those 85 to 90 percent children with acute malnutrition, which do not have medical complications. She further informed that the management is being monitored and supervised by the CMAS app. Smt. Imarti Devi said that the physical measurement of and nutrition level of about 80 lakh children could be determined through this campaign. Along with this, the nutrition management of about 80 to 85 percent children will also be done at community level.
Nutrition Awareness Stall
Women and Child Development Minister Smt. Imarti Devi informed that nutrition awareness stalls will be put up in haat-bazaars to generate consciousness in tribal areas. She mentioned that a target has been set to put up 963 stalls per week and 50 thousand 76 nutrition awareness stalls in a year. Apart from this, dialogues will also be established with the mass communities and nomad communities. She further informed that nutrition baskets will be distributed to the children through nutrition awareness stalls in weekly haat bazaars of tribal areas.
Community Nutrition Kitchen
Minister Smt. Imarti Devi informed that the Community Nutrition Kitchen programme will be started to create awareness about preparing delicious and nutritious food from locally available and used cereals, fruits and vegetables. He informed that a community nutrition kitchen competition of locally available and used cereals, fruits and vegetables will be organized from March 8 to 31.
New child education centres to start
Minister Smt. Imarti Devi informed that 800 new child education centres will be started on February 28, 2020. She informed that in the first phase, 313 anganwadi centres were developed as child education centres with the objective of providing quality pre-school education to children between 3 to 6 years of age.
Toy-book bank
With a view to encourage children to play and read in Anganwadi centres, a toy-book bank is being set up. The community will donate useful toys and books to the Anganwadi centres in the name of their children. Minister Smt. Imarti Devi said that it was decided to implement this scheme to establish emotional attachment of the community with Anganwadi centres.
Samdhara 2020
Minister of Women and Child Development Smt. Imarti Devi informed that the Integrated Child Protection Scheme is being run in the state for the care, safety and protection of children under 18 years. Under this scheme, 3 thousand children up to 18 years of age are being given shelter through 29 government and 83 non-government organizations. Among these, there are one thousand children in the 14 to 18 age group. Samdhara 2020 scheme is an attempt to connect such children with the mainstream of society by providing them education and vocational training as per their interest.
Udaan 2020
Minister Smt. Imarti Devi informed that children studying in Bal Bhavan under Udaan 2020 will be given a chance to learn together. This will instill moral values ​​and humanism in children and they will not consider themselves isolated due to mutual interaction.
---
Rs one crore 40 lakhs will be provided for Narmada Parikrama Path
Bhopal:MMNN: 3 February 2020

Bhopal.Rs one crore 40 lakhs will be provided for the construction of the Narmada Parikrama Path in Amarkantak. In addition to this, assistance will also be provided for the development of basic infrastructure, cleanliness and beautification of the Narmada origin area. Urban Development and Housing Minister Shri Jaivardhan Singh announced this at the conclusion programme of Amarkantak Narmada Mahotsav organized in Anuppur district. He said that necessary funds for Amarkantak Tourism and Convention Centre will also be made available.
Minister Shri Singh said that Amarkantak Narmada Mahotsav will be celebrated every year. He said that well-known singer Padmashri Shri Kailash Kher will be made the brand ambassador of the Mahotsav. Shri Kher gave a musical performance at the ceremony.
Shri Singh prayed to Maa Narmada at Ramghat and wished for prosperity of the state. He met Acharya Mahamandaleshwar Brahmarishi Ramakrishnananda Maharaj and discussed problems and suggestions related to Amarkantak region. Those present on the occasion were Tribal Affairs Department, Denotifed Nomadic and Semi- Nomadic Tribes Development Minister Shri Omkar Singh Markam, MLA Shri Phundelal Singh Marco and Shri Sunil Sarraf besides other people's representatives.
---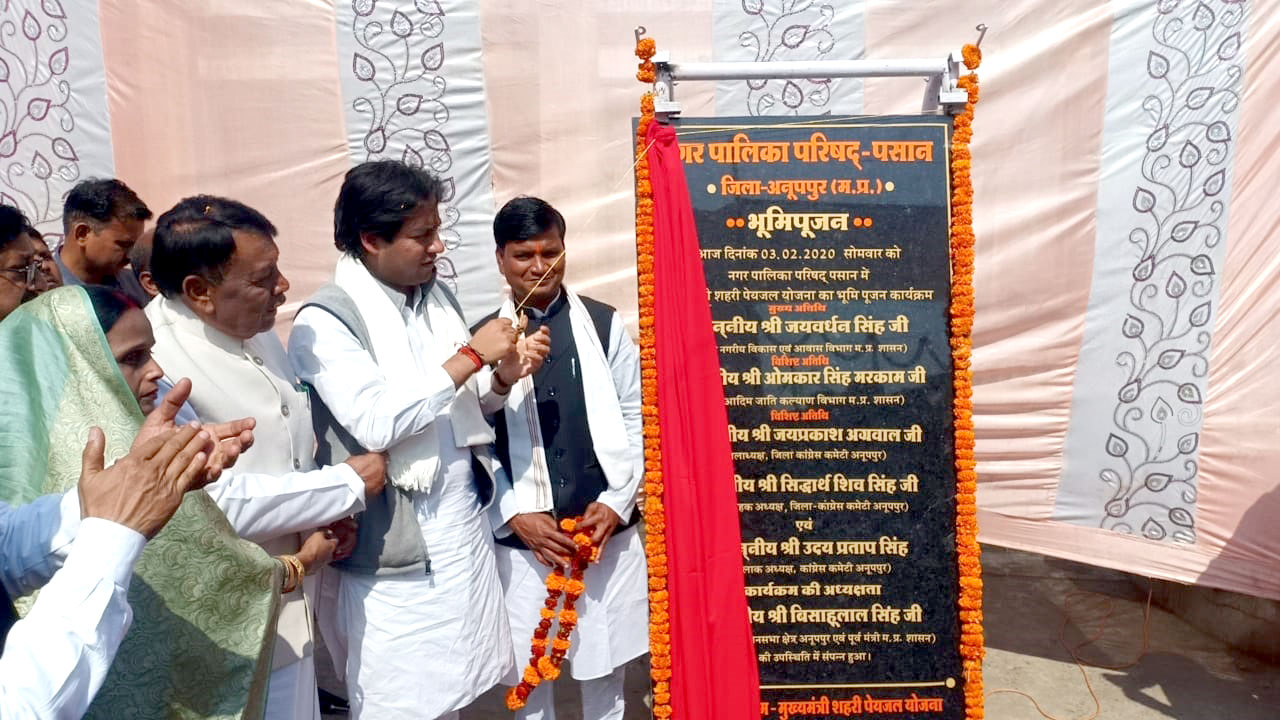 Four male, females from each ward of urban body to get employment
Bhopal:MMNN: 3 February 2020

Bhopal.Urban Development and Housing Minister Shri Jaivardhan Singh performed bhoomi-pujan of the Chief Minister's Urban Drinking Water Scheme at a cost of Rs 32 crores at Pasan municipality in Anuppur district. Shri Singh said that this will provide pure drinking water to 5600 families of Pasan Nagar. He said that necessary changes are being made in Mukhyamantri Yuva Swabhimaan Yojana. Now 4 men and women of every ward of the municipality will be provided employment mandatorily.
Minister Shri Singh said that self-help groups of women will be constituted to make urban women self-reliant. They will be given Rs 10 thousand for self-employment in the first phase, Rs 50 thousand to the group for excellence in work and Rs 1 lakh for consistent excellence in work. Shri Singh said that apart from providing residential pattas to the poor homeless families under Mukhya Mantri Awas Mission, Rs 2 lakh 50 thousand will also be provided for building construction.
Announcements
Minister Shri Jaivardhan Singh announced to construct an auditorium at a cost of Rs 3 crore, beautify pond at a cost of Rs 50 lakh and provide necessary funds for construction of Mangal Bhavan. MLA Shri Bisahulal Singh and other public representatives were also present on the occasion.
---
More than Rs 13 crore sanctioned to 38 tribal sports complexes
Bhopal:MMNN: 28 January 2020

Bhopal.An amount of Rs.13 crore 30 lakh has been sanctioned to facilitate 38 sports complexes run by Tribal Welfare Department in tribal areas. Rs 35 lakh has been sanctioned to each campus. Campus managers have been instructed to purchase the good quality material as prescribed norms. Apart from this, efforts are being made to provide international level sports facilities to 7 sports complexes.
These complexes are at Bhagwanpura in Khargone district, Sehore, Udaygarh in Alirajpur district, Barwani, Sendhwa, Pati and Niwali in Barwani district, Khaknar in Burhanpur district, Dahi, Bagh, Tirala and Dhar in Dhar district, Rama, Jhabua , Ranapur and Thandla of Jhabua district, Ashapur and Rajul in Khandwa district, Maheshwar, Khargone and Goganwa in Khargone district, Baihar, Balaghat in Balaghat district and Junnardeo in Chhindwara district, Mehandwani and Dindori in Dindori district, Mohgaon in Mandla district, Katni, Seoni, Sidhi, Singrauli, Anuppur, Hoshangabad, Ratlam and Sailana in Ratlam district, Pali and Umaria in Umaria district and at Sheopur.
Online admission in 123 tribal residential schools
Online applications can be made till February 1, 2020 for admission to Class VI and IX in the academic session 2020-21 in 123 residential schools run by Madhya Pradesh Special and Residential Academic Society under the Tribal Welfare Department. Earlier, the last date for submission of applications was fixed for January 29, which has been extended to February 1. Applications are being taken for 8,400 seats for Class-VI and 2569 seats for Classes-IX. Regional officers of tribal areas have been instructed to ensure that girls apply in these schools.
The list of specific schools and details of school-wise vacant seats are available on the website https://www.mponline.gov.in. The entrance examination of these schools will be held on 28 February. Students can submit the application through the Common Service Centre and departmental website http://www.tribal.mp.gov.in/mptaas. No fee will be charged from the students for the entrance examination.
---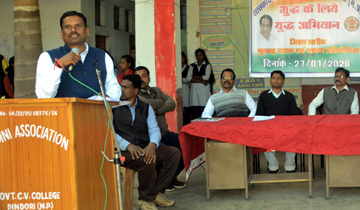 "Shuddh ke liye Yuddh" campaign will continue against adulterators
Bhopal:MMNN: 28 January 2020

Bhopal.During a public awareness programme organized under the Shuddh ke liye Yuddh campaign at Chandravijay College in Dindori, Tribal Welfare Minister Shri Omkar Singh Markam said that the campaign against adulterators will continue. He said that in this campaign, adulteration in manufacture and sale of drugs, fertilizers -seeds, pesticides and food items will be strictly controlled.
Minister Shri Markam said that the common man should refrain from using adulterated material. Only then a healthy society will be formed. He said that for this, people should be made aware through public awareness campaign in city to city and village to village. Shri Markam said that to make the campaign successful, all sections of the society should actively provide support to the government.
Ghat costing Rs 35 crore to be developed on banks of Narmada
The Tribal Welfare Minister informed that a well-equipped Ghat will be constructed on the banks of the Narmada at Dindori at a cost of Rs 35 crore. A computer centre is being established at a cost of Rs 5 crore for making the local youth competent in computer education. He said that efforts are being made to develop Dindori as an industrial district.
---
Key points of Chief Minister's Republic Day message
Bhopal:MMNN: 26 January 2020

Bhopal.Reduction in the amount received from the Government of India due to GST in the last one year.
Vision-to-delivery roadmap in line with Gandhiji's spirit
Waiver of loans of about 20 lakh farmers in a year.
Timeless crop loans up to Rs 2 lakhs and current crop loans up to Rs 50 thousand waived. Second phase begins. Current crop loans up to Rs one lakh and timeless crop loans up to Rs 2 lakh of remaining eligible farmers will be waived.
New scheme 'Bhavishya' to increase storage capacity.
70 percent employment for youths in new industries made mandatory.
New law to simplify operation of industries. All types of permissions in maximum seven days.
Upgradation of ITI institutes of divisional headquarters into mega ITIs.
Road, electricity and broadband i.e. internet facility in each village.
Housing facility to 40 lakh houseless families.
Work on enactment of law for rights to water started.
Daily grant for fodder-husk to cowsheds increased from Rs 3 to Rs 20 per bovine.
Centre ends practise of drafting ST plan. Reimplementation of plan after discussion with Government of India.
Recruitment of about 21 thousand teachers to remove shortage of teachers in schools.
Constitution of Council of academicians to improve quality of education.
Formation of Employees Commission for redressal of pending issues of employees.
Provision of government services to citizens at their doorstep started from Indore city.
---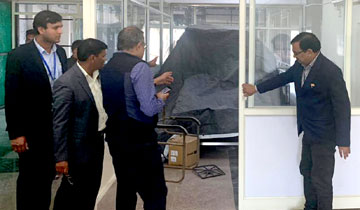 State's first Air Cargo Terminal in Bhopal by month end
Bhopal:MMNN: 24 January 2020

Bhopal.The First Air Cargo Terminal of Madhya Pradesh will start in Bhopal by January end. The Principal Secretary Aviation Shri Aniruddh Mukherjee took stock of preparations, being made to begin Cargo Terminal at Raja Bhoj International Airport today. The Airport Director Shri Anil Vikram, Capt. Shri Sanjay Shrivastava, Capt. Shri Adarsh Rai, Security In-Charge Shri Soni and Station Managers of Air India, Indigo and Spice Jet were also present on the occasion.
The PS Shri Aniruddh Mukherjee said that air connectivity is being promoted under the investors' friendly policy of the state. The Cargo Hub in Bhopal will facilitate transportation to national and international trade and create employment opportunities in the state. He further stated that the preparations to begin the First Air Cargo Terminal of the state are almost completed.
---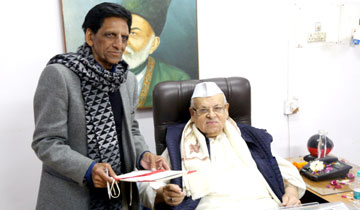 Dr. Aziz Qureshi takes charge of Chairman Urdu Academy
Bhopal:MMNN: 24 January 2020

Bhopal.Dr. Aziz Qureshi took charge as of Chairman Madhya Pradesh Urdu Academy today. On this occasion, he held discussions with the Secretary of the Academy Dr. Hisam Uddin Farooqui and various litterateurs. Dr. Qureshi informed that the International Urdu Award instituted after the name of Raja Ram Mohan Roy, the pillar of Urdu Journalism will be started again. Besides, 3 new state awards will also be instituted. These awards will be presented in the field of creative literature, research literature and satire. Prof. Aafaque Ahmed award for Creative Literature and Urdu Afsana (Short Story) writing, Prof. Abdul Qavi Dasnavi award for Research Literature and Prf. Shafiqa Farhat award for Urdu satire will be given from next year.
Profile of Dr. Aziz Qureshi
Born in Bhopal on April 24, 1940, Dr. Aziz Qureshi received education in Bhopal, Agra and Ujjain. Besides, M.A, he is also a law graduate. He had also served in the capacity of Governor of Uttarakhand, Uttar Pradesh and Mizoram. Dr. Qureshi was the Chairman of Urdu University Committee of Government of India and Founder Vice Chairman of National Council for Promotion of Urdu Language. He has also been served as Minister for Education of Madhya Pradesh. Besides, elected for the 8th Loksabha from the Satna Parliamentary Constituency in 1984, he had also given significant contribution in several committees of the State Government and the Government of India.
---
Recital of Preamble of Constitution in government schools on every Saturday
Bhopal:MMNN: 22 January 2020

Bhopal.Recital of Preamble of the Constitution by students in every government school will be held on every Saturday. An order in this connection has been issued by the School Education Department. As per the order, students will recite the preamble of the constitution every Saturday in the guidance of Headmaster/ Teacher after the prayer in Primary and Middle schools. Similarly, students of High and Higher Secondary Schools will recite the Preamble under the guidance of Principals during the Bal Sabha.



---
Anganwadi workers and Sahayikas will not be affiliated with other work
Bhopal:MMNN: 22 January 2020

Bhopal.Anganwadi workers and Sahayikas in the state will no longer be affiliated with works other than the works of the Integrated Child Development Scheme. The General Administration Department has issued orders in this regard to all the Heads of Departments, Divisional Commissioners, Collectors and Chief Executive Officers of District Panchayats.
At present, 80 thousand 160 anganwadi centres and 12070 mini anganwadi centres are approved in the state. Through these centres, pre-school education and nutritious food to children upto 6 years of age are being provided by the anganwadi workers. Apart from this, nutrition and health related services are provided to pregnant and lactating mothers and special care is taken of underweight children.
Till now anganwadi workers and sahayikas are affiliated in non-ICDS works also. Earlier action was taken against anganwadi workers/Sahayikas for not taking up other work due to which the services of anganwadi kendras were getting affected since long. Also, reform in nutrition level of children was also affected. It took a lot of time and extra efforts to recover it, which was not appropriate for the health of those children. That is why workers and sahayikas have been freed from other tasks.
---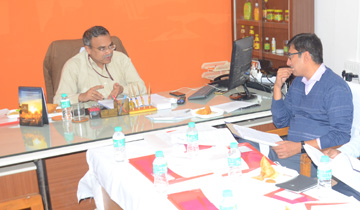 Work Shed to be constructed at Chhindwara Blanket Manufacturing Centre
Bhopal:MMNN: 14 January 2020

Bhopal.A meeting of the Board of Directors of the State Khadi and Gramudyog Board was held under the chairmanship of the Principal Secretary, Cottage and Village Industries Shri Aniruddh Mukherjee. An amount of Rs.40 lakh was sanctioned for the construction of work shed at blanket manufacturing centre of Chhindwara in the meeting. The work shed will be constructed in PPP mode by the Project Implementation Unit of Public Works Department. The Managing Director of the Board Shri Manoj Khatri was also present at the meeting.
Reviewing the schemes and programmes of the Board, the Principal Secretary Shri Mukherjee told to ensure implementation of the schemes, keeping in account the interests of weavers and craftsmen. He further mentioned that strict action will be taken against the officers-employees in case of negligence.
It was informed in the meeting that efforts are being made to fully equip the blanket manufacturing centre of Chhindwara, so that more blankets could be manufactured. Moreover, it was informed that on the occasion of 150th birth anniversary of Gandhiji, 30 percent discount is being offered to customers by the Board on khadi garments.
---
Decision to purchase new aircraft by selling 18 years old aircraft
Bhopal:MMNN: 14 January 2020

Bhopal.The State Government has taken a decision to purchase a new aircraft by selling 18 years old government aircraft B-200 of 2001. With the consent of the Cabinet, the State Government has signed an MoU with the aircraft manufacturing company M/s Textron Aviation Pvt. Ltd. of USA on November 15, 2019 to purchase new aircraft Turbine Engine 7+2 Seater- Model B-200 GT (Beech Craft King Air 250).
It is to be mentioned that a new jet aircraft is not being purchased by the state government but the new aircraft is being purchased by selling 18 years old aircraft. The old aircraft was no longer worth practical use because of the old technology. Moreover, the availability of spare parts required to repair this aircraft of old technology is also uncertain. Hence, a new aircraft is being purchased by selling this aircraft.
---
'Gandhi Chair' in Universities and 'Gandhi Stambh' to be established in Colleges
Bhopal:MMNN: 13 January 2020

Bhopal.The Chief Minister Shri Kamal Nath will do symbolic collective inauguration of 'Gandhi Chair' to be set up in universities and 'Gandhi Stambh' to be constructed in colleges at State Level Function in Bhopal on the Death Anniversary of Mahatma Gandhi on January 30. The Higher Education department has directed all the universities as well as government and private colleges of the state to complete procedure in this regard by January 26.
The 'Gandhi Chair' will be set up under the political science department of the universities. For this, a five member committee will be constituted, in which the Vice Chancellor and Head of the Department Political Science will be inducted as Chairman and Secretary respectively. Apart from this, three members from professors and students of Gandhian image will be nominated in the committee by the Vice Chancellor. Under the aegis of Gandhi Chair, scholars who are doing research focusing Mahatma Gandhi will be given incentive of Rs. 60 thousand per annum at the rate of Rs. 5000 per month for a maximum of three years period along with other scholarship.
On the occasion of Gandhi Jayanti, research souvenir focusing Mahatma Gandhi will be published in each academic session. Research papers, articles, report on various programmes and photographs will be published in the souvenir.
The 'Gandhi Stambh' will be constructed in such government/private colleges, which own lands and buildings. A suitable place will be decided with the consent of chairman of public participation committee for the construction of 'Gandhi Stambh'. Expenditure on construction of 'Stambh' will be met from the public participation head available with the government colleges and from its own fund in the private colleges.
The 'Gandhi Stambh' to be constructed in the colleges will be of square shape. In the front part of the Stambh, 'Resolution of Gandhiji' will be inscribed. In the left behind the stambh 'Mahatma Gandhi ji in Madhya Pradesh' and in the right part 'Major Movements of Mahatma Gandhi' will be inscribed.
---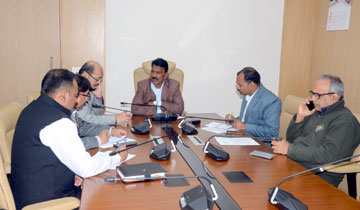 Take action under NSA against food traders indulging in adulteration: Minister Shri Silavat
Bhopal:MMNN: 13 January 2020

Bhopal.Public Health and Family Welfare Minister Shri Tulsiram Silavat, while reviewing the activities of the Food and Drugs Administration at the Mantralaya said that action should be taken against the food traders under NSA who are constantly indulging in adulteration. He said that more than 35 percent of the samples taken so far in the 'Shuddh ke liye Yuddh' campaign have been found to be sub-standard. He told to take stringent action against adulterators in this connection. Issuing instructions to continue the campaign, Shri Silavat said that action for suspension too should be taken against the officials for negligence in the campaign. Public Health and Family Welfare Minister instructed to take action against adulterators by making a calendar of activities of each month and also inform the general public about the punitive action taken in samples of sub-standard food items.
Minister Shri Silavat directed that public awareness rally should be organized under the 'Shuddh ke liye Yuddh' campaign at the division and district levels in the state. He told to ensure maximum participation of eminent citizens and general public along with the minister in-charge of the district in the rally. He said that a rally should be organized at the division level first and then a rally at the district level. During the review, Shri Silavat directed to organize a public awareness rally on January 31 in Gwalior, February 2 in Jabalpur and February 3 in Rewa.
Minister Shri Tulsiram Silavat said that it is the priority of the state government to stop the manufacturing and sale of impure food items in the interest of the common man. Therefore, to make the campaign a success, departmental officers should fulfill their responsibilities seriously. He directed that priority should be given to testing samples of food items from big institutions. All types of packaged food, milk, paneer, mawa etc. should be examined constantly.
NSA proceedings against 41 adulterators
Food Safety Commissioner Shri Rajiv Dubey said during the meeting that action has been taken against 41 adulterators so far under the 'Shuddh ke liye Yuddh' campaign. Cases found guilty of adulteration have been presented in the respective courts.
First micro biology lab will start in Bhopal this month
Joint Controller of Food Safety, Shri D.K. Nagendra informed that the first micro biology lab of the state will be started in Bhopal this month. Besides, a government testing lab will be started in 5 divisions of the state within a year. He informed that essays, speeches and drama competitions are being organized in schools and colleges at the district level to increase awareness of pure food items among the youth. State level competition of students selected in these competitions will be organized in Bhopal.
---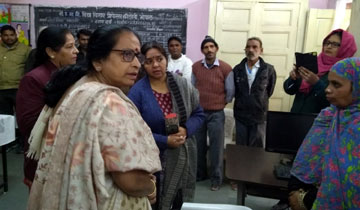 Parents-teachers meeting held in over one lakh schools
Bhopal:MMNN: 11 January 2020

Bhopal.As per instructions of the state government, parents-teachers meeting was held in more than one lakh government schools today. Parents of about 68 lakh students reached the school and held detailed discussions with the teachers about their children's academic progress and other activities.
Principal Secretary Smt. Rashmi Arun Shami and Commissioner Public Instructions Jaishree Kiyawat reached Government Girls School, Jehangirabad and Government Higher Secondary School, Vidya Vihar and held a discussion related to academic activities of the children with parents. The officials duo saw the report cards and answer sheets of the children and inspected the laboratory, library and classrooms in the schools.
---
New liquor shops will not be opened; Liquor mafia will be controlled


10 January 2020


Bhopal.Chief Minister Shri Kamal Nath has said that the state government is committed to the safety of women, health of citizens and the bright future of youth. It is baseless to say that new liquor shops are opening due to the provision of opening sub-outlets in the new excise policy. This is hateful politics of spreading confusion among the public. Shri Kamal Nath said that with the new policy, liquor shops will not increase in the state but it will strictly curb the mafia involved in illegal liquor trade. The Chief Minister said that the unrestrained talk instead of delving into the truth of the new Excise Policy by Shri Shivraj Singh Chouhan, who has been Chief Minister of the state for 15 years, makes it clear that he is not speaking the truth and trying to mislead simply for publicity. The Chief Minister said that the truth is that maximum number of liquor shops were opened during his tenure.
Chief Minister Shri Kamal Nath has clarified the situation in a letter to the former Chief Minister that it is untrue that 2000 to 2500 new liquor shops are going to be opened due to the sub-shop policy. Saying this without studying the notified policy regarding opening of sub-shops is only to mislead the public. The Chief Minister said that according to the policy, new shops will not be opened, but the licensee of the original shop can open a sub-shop under certain conditions if he wishes. This will increase control over excise crimes.
The Chief Minister also clarified that sub-shops in rural areas can be opened only when there is a distance of at least 10 km between the two original liquor shops. Similarly, to open sub-shops in the urban areas, the minimum distance between the original liquor shops should be 5 kilometers. These sub-shops will not be opened by the government. The licensee can open a sub-shop, if desired, by depositing additional annual value subject to restrictions.
The Chief Minister termed the claims that the new liquor shops were not opened during the tenure of the previous government as false. He informed in the letter that in 2003-04 which was the last financial year of the tenure of the Congress Government, there were 2221 country liquor shops, which increased to 2770 in the year 2010-11 under the BJP rule. Similarly, the number of foreign liquor shops increased from 581 in 2003-04 to 916 in 2010-11. It is clear from this that in 2003-04, the number of country / foreign liquor shops was 2792 in the state, which increased to 3683 during the tenure of Shri Shivraj Singh Chouhan.
The Chief Minister said that even today the number of liquor shops in Madhya Pradesh is very less as compared to the BJP ruled state of Uttar Pradesh on the basis of population area. In Madhya Pradesh, where only 5 liquor shops are operated per one lakh population, in Uttar Pradesh this number is 12, which is two and a half times more. Similarly, in Madhya Pradesh, the number of liquor shops per thousand square kilometers is only 12, whereas in Uttar Pradesh it is 41 which is three and a half times more. Shri Nath asked whether the liquor mafia is active in Uttar Pradesh as there are too many liquor shops there? Are women unsafe in Uttar Pradesh?
Citing the new excise policy, the Chief Minister said that it will not promote mafia but will only control them. He said that I am surprised that the former Chief Minister did not provide me with the information about the decisions and actions taken in this regard during his 15-year tenure before writing the letter. The Chief Minister said that he probably has no knowledge of the reasons for the origin and development of mafia.
Mafia means organized criminals thrive only in places and businesses where there is no restriction or it is difficult to conduct business legally. Mafia can be checked and controlled by operating statutory and lawful business activities as provided by the government in the new excise policy. This would lead to a complete ban on the illegal trade of alcohol by liquor mafia and organized criminals.
---
Media centre to be fully equipped – PR Minister Shri Sharma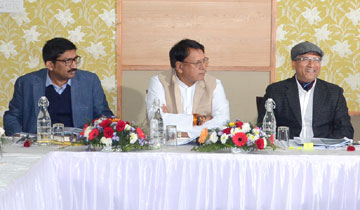 10 January 2020


Bhopal.Public Relations Minister Shri P.C. Sharma said in a meeting of journalists for suggestions regarding the construction of the media centre, that a well-equipped media centre will be set up in Malviya Nagar, Bhopal. Journalists gave important suggestions regarding the media centre at the meeting.
Minister Shri Sharma said that the suggestions given by journalists will be included in the project. He said that the process of construction of the new Patrakar Bhawan (Media Centre) has been started as per the instructions of Chief Minister Shri Kamal Nath. Shri Sharma said that construction work will be started soon.
Principal Secretary Public Relations Shri Sanjay Kumar Shukla said that this meeting is in connection with the construction of Patrakar Bhawan. He informed that separate suggestions will be taken regarding the operation of the Patrakar Bhawan. Commissioner Public Relations Shri P. Narhari gave information about the outline of the proposed Patrakar Bhawan (Media Centre).
On this occasion, Architect Shri Ajay Kataria gave a power point presentation regarding the design of the proposed media centre. Director Public Relations Shri Om Prakash Shrivastava and other officials were present.
---
Reports of 4491 samples of food products released


9 January 2020


Bhopal.Shuddh ke liye Yuddh campaign is being run to check adulteration in the state. More than 1600 samples collected for testing during the campaign were found to be sub-standard. Joint Controller Shri D.K. Nage informed that more than 11 thousand 536 samples of food items were sent for testing in the campaign which began from July 19, 2019 out of which reports of 4491 samples have been received.
In the report released after examining the food samples, 2885 samples were found to be of standard quality. Of the remaining samples, 1013 samples were found to be substandard, 396 with fake seals, 58 adulterated, 88 unsafe and 51 prohibited. Court proceedings are in progress in all these cases.
Under the 'Shuddh ke liye Yuddh' campaign, 108 FIRs have been registered against food traders who manufacture and sell adulterated food items. During this period, action has been taken against 41 adulterators under NSA.
---
Distribution of iodized salt for prevention of goitre disease among tribals


9 January 2020


Bhopal.Iodized salt distribution scheme has been started in 89 tribal-dominated development blocks for prevention of goitre disease among tribals in the state. Iodized salt is being provided to all Antyodaya families and tribal families of priority category at the rate of Re 1 per ration card per kg. An amount of Rs 18 crore 46 lakh has been spent so far on this work.
Yellow ration cards have been distributed to the very poor primitive tribes of the state under the Antyodaya Anna Yojana. BPL cards have been provided to families from the remaining tribes who are not eligible under the Antyodaya Anna Yojana. Rs 2 per kg of wheat, Rs 3 per kg of rice and 35 kg per family are being provided to the beneficiaries of Antyodaya Anna Yojana. Rs 3 kg wheat and Rs 4.50 kg rice are being made available under the BPL card scheme.
Discounted foodgrain in hostels
Foodgrain is being made available to students residing in tribal hostels at discounted rates. 12 kg 500 gm foodgrain is being made available under the scheme per student per month at the rate of Re 1 per kg. About 1.75 lakh students are being benefitted under the scheme in the state.
---
As many as 72 thousand children participated in Anubhuti Karyakram


8 January 2020


Bhopal.As many as 72 thousand school children participated so far in Anubhuti Karyakram begun from December 15 in the state. School Students of 6th to 12th class are taking part in about 600 camps being organised during the Anubhuti Karyakram, which will continue till January 15. The children are being enlightened with the importance of conservation of wildlife and forests in the life of human beings through various activities in an interesting manner in the camps being organized in National Parks, Sanctuaries and Tiger Reserve.
The Vidhan Sabha Deputy Speaker Sushri Hina Kanwre, Minister for Forest Shri Umang Singhar, Minister for Public Health Engineering Shri Sukhdev Panse along with local MLA as well as other public representatives also took part in the camps. Around 50 experts, nature and tiger lovers, who are taking part from across the country in the T-3 Walk, held on completion of 10 years of Panna Tiger Relocation also shared their experiences with the children.
The Anubhuti Karyakram is organised with an objective to make children understand the importance of nature. The benefit of this programme will be derived not only by the state and country but by the environment of the whole world. On the directives of the Forest Minister, the children of urban areas have also been included in the programme this year.
In the year 2018-19, total 61 thousand 181 school students of the state took part in the 477 camps. A target of participation of one lakh 11 thousand children has been set for this year. Students are taken by the Forest Department through Eco-Tourism Development Board for local forest tour, nature trail, bird-wildlife watching and acquainted directly with medicinal plants, forest management, environment conservation, bio-diversity and ecological components.
---
Chief Minister to chair Adiwasi Mantrana Parishads meeting on Janauary 9


8 January 2020


Bhopal.There is a change in the timing of the meeting of Adiwasi Mantrana Parishad scheduled to be held under the chairmanship of the Chief Minister Shri Kamal Nath on January 9. This meeting will be held in Room No. C-505 on 5th Floor of Annexe-2 at 11.30 a.m. The meeting was scheduled to be held at 11.45 earlier.


---
Tigress with 3 cubs captured in camera first time in Nouradehi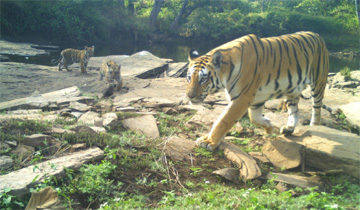 7 January 2020


Bhopal.The Nouradehi Sanctuary has also succeeded in Tiger relocation like Panna Tiger Park. In this tiger less jungle, a tiger from Bandhavgarh and tigress from Pench Tiger Reserve were relocated in April 2018. They both were named N-2 and N-1. The Tigress N-1 gave birth to 3 cubs few months ago, who were captured in a camera with their mother yesterday for the first time. This is a significant achievement for Madhya Pradesh, which has achieved the status of Tiger State with 526 tigers this year. A large number of leopards, Nilgais, spotted dears, hyenas, bears and different types of birds are found in this sanctuary, which is spread in an area of 900 sq. k.m. of Sagar, Damoh and Narsinghpur districts. In this sanctuary with an area equal to the Kanha Tiger Reserve, the population of tigers had become nil in the last several years. The Forest department after developing the Nouradehi sanctuary as a best wildlife habitat area for many years shifted the tiger from Bandhavgarh Tiger Reserve and the orphan tigress nurtured by the employees from the Pench Tiger Reserve. The Tiger N-2 grew up in the natural environment, whereas the Tigress N-1 is a daughter of the famous Nala Tigress of the Pench Tiger Reserve. After her mother's death, the 3-month-old cub was raised in the Ghorela enclosure of Kanha and released at the age of 2 years 3 months in the Nouradehi Sanctuary. The tigress raised by human beings is protecting and nurturing its cubs with utmost care. The picture that is trapped in the camera makes it clear that the three cubs are fully healthy and the mother is teaching them the skills to lead wild life.
---
Make concrete strategy for River, Pond and Well conservation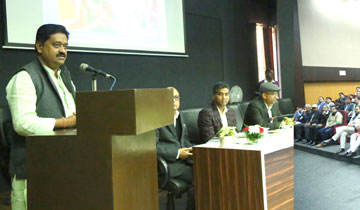 7 January 2020


Bhopal.The Minister for Public Health Engineering Shri Sukhdev Panse asked to take responsibility in the form of mission for supplying water through taps to the houses of the villagers. He was addressing the 'Jal Jivan Mission' Workshop held at Jal Bhavan. He mentioned that a concrete strategy should be made for River, Pond and Well conservation. Shri Panse further mentioned that the state government has taken a meaningful initiative to provide clean drinking water through 'Right to Water Act'. It is responsibility of the departmental officer to ensure hundred percent implementation of this mission.
Minister Shri Panse told the officers that under the Jal Mission Yojana, not only targets should be achieved but the villagers must also get long term benefits. He mentioned that the active cooperation and financial participation of the common man should also be ensured in this scheme.
The Principal Secretary Shri Sanjay Kumar Shukla said that although it is challenging to provide quality drinking water to rural families through domestic tap connections but it can be made successful by better planning. The Deputy Secretary, Ministry of Water and Sanitation, Government of India, Shri Manoj Sahu said that 5 women in every village will be trained to test water quality through field test kits to ensure water quality. Along with this, water testing laboratories functioning at district and sub-division level will be certified by National Accreditation Board for Testing Calibration Laboratories (NABL) in a phased manner.
The Engineer in Chief Shri C.S. Sankule, Engineer in Chief (Avisor) Shri K.K. Sonagriya, Director of Jal Nigam Shri B.M. Soni and departmental officers were present at the workshop.
---
Narmada Mahotsav to be held in Amarkantak from January 31 to February 2


7 January 2020


Bhopal.The state government will organize Narmada Mahotsav from 31 January to 2 February in the picturesque plains of Amarkantak on the occasion of Narmada Jayanti. During the Mahotsav, Maha Arti will be performed daily by 7 priests at "Ramghat" on the banks of Maa Narmada in Amarkantak. During this time a light and sound show based on the life of Maa Narmada will be organized. Maha Arti will be telecast live at various places in the city of Amarkantak. The rich cultural heritage of the region, art and agricultural products like the healthy Kodo-rice etc. will be demonstrated before the public at the Mahotsav.
Trekking activities will be organized on 4 routes daily to make nature lovers aware of the natural and physical landscapes of the area in the Narmada Mahotsav. Similarly, Yoga teachers of the Indira Gandhi Tribal University will conduct yoga camps for the general public in the local Maikal Park.
First day of Narmada Mahotsav
The first day of Narmada Mahotsav will begin with yoga practice at Maikal Park from 7 am to 8 am followed by trekking activities from 8 to 10 am from Shambhu Dhara to Panchdhara, Kapil Dhara and from Kabir Chambutara to Dhoni Pani and Sonmuda. After this, Maa Narmada Shobha Yatra will be taken out from Narmada temple from 10 am to 1 pm. The formal opening of the Mahotsav will take place at 12 noon at Circuit House Ground. Local folk artists Gudum, Saila and Karma of Baiga Adivasi tribal group, etc. will perform folk dances from 5 to 7 pm at the inauguration site. After the Maha Arti from 7 to 7.30 pm, local folk artists will again display local folk arts on stage.
Programme on women power on Narmada Jayanti
On the second day of the Amarkantak Narmada Mahotsav-2020, on February 1, all the programmes will be focused on women power. The theme of the day's programmes will be "Beti Bachao - Beti Padhao".
Third day of the Mahotsav
On the third day of the Narmada Mahotsav on February 2, a cultural evening will be organized at the Circuit House Ground from 7.30 pm to 9.30 pm after yoga practice, trekking, Maa Narmada Jayanti Pujan, Kanya Bhoj, local folk art staging and Maha Arti. Sushri Maithili Thakur, Ayavi and Rishabh Thakur will present musical performances in the cultural evening. Sushri Maithili is a well-known singer of Bollywood songs besides Bhojpuri, Kajri, Chhath and other regional folk songs.
Mahotsav to conclude with renowned singer Shri Kailash Kher's performance
On the fourth and final day of the Narmada Mahotsav, on February 2 from 7.30 pm to 9.30 pm, renowned singer Shri Kailash Kher will perform with his band "Kailasa". The day will begin with yoga practise, trekking, 108 Kundiya Havan, staging of local folk art and Maha Aarti at the scheduled time for music lovers and tourists from morning to 7.30 pm. There will be a prize distribution ceremony from 9.30 pm to 10 pm at the closing of the Mahotsav.
Methodological display of tribal art and culture
Local tribal art and culture will be duly demonstrated during Amarkantak Narmada Mahotsav-2020. A grand platform will be provided to encourage tribal artists to take the cultural heritage to new heights. Stalls of jewelry made by tribal groups, Bijapuri wood craft, etc. will be put up in the Mahotsav.
Maa Narmada Jayanti pujan will be organized in the Narmada temple from 12 to 12.30 noon in the Mahotsav. A mass Kanya Bhoj will be organized for 2100 girls at Ramghat from 12.30 to 3 pm. The Mahotsav will conclude with the 108 Kundiya Havan for prosperity, enrichment and divine blessings of the region.
---
World Boddh Museum and Educational Institution to be set up in Sanchi


5 January 2020


Bhopal.Direct Flight from Bhopal to Colombo (Sri Lanka) will be started. Work to set up World Boddh Museum and Educational Institution in Sanchi will be started soon. These decisions were taken in a meeting held between the Minister for Adhytam of M.P. Shri P.C. Sharma and Foreign Minister Shri Dinesh Gunvardhne of Sri Lanka in Colombo. The International President of Maha Bodhi Society Shri Bhikkhu Vangal Uptiss Nayak Thero and Additional Secretary of Madhya Pradesh Shri Manoj Shrivastava were present at the meeting.
In a meeting, the Foreign Minister Shri Gunvardhne said that the initiative of the Government of India to start flight from Bhopal to Colombo is welcoming. He further stated that the Sri Lanka government is ready to start direct flight from Colombo to Bhopal. Shri Gunvardhne said that lakhs of people from Sri Lanka visit Bhopal and Sanchi. The direct air connectivity between Bhopal and Colombo will benefit people in large number.
An elaborated discussion on setting up of World Boddh Museum and Educational Institution, Bhikshu (Monk) training and Buddhist Chanting Centre took place in the meeting. A project of Boddh Museum and Educational Institution was presented during the meeting. Boddh philosophy, Boddh Science, Boddh Art and Culture, Boddh festivals along with the religious places of Boddh religion situated in various countries of the World, Boddh traditions, life style and art have been included in the project. Minister Shri Sharma informed that approval for the financial support for the project has been granted by the Foreign Minister Shri Gunvardhne of Sri Lanka.
Moreover, Shri Sharma informed that a series of conducting regular cultural programmes based on public welfare, folk art and culture of Sri Lanka in India and vice versa will also be started. The Foreign Minister of Sri Lanka said that a team will be sent to Madhya Pradesh by the Sri Lankan Government to hold discussion on the proposal of starting cultural programmes.
Minister Shri Sharma extended best wishes to the International President of Maha Bodhi Society Shri Bhikkhu Vangal Uptiss Nayak Thero on his 70th birthday. Shri Uptiss has had constant contact with India especially Sanchi. Minister Shri Sharma informed that the Maha Bodhi Society is working in India much before the Independence. He congratulated the President of the society on the 40th Foundation Day today.
---
Shapath Board against plastic at Van Vihar Rashtriya Udyan




5 January 2020


Bhopal.In order to generate awareness among the people towards the ill effects of plastic on environment, Shapath Boards have been installed at Van Vihar Rashtriya Udyan for tourists at the advent of the New Year 2020. Message to take pledge for conservation of forests, wildlife and environment has been written on the boards. Along with the limited use of plastic and minimum use of natural resources, tourists are being encouraged by the management for reuse and recycling. Shapath Boards have been installed at both the entrances of the Van Vihar.
The Director Smt. Kamlika Mohanta informed that the ever increasing use of polythene and plastic is harmful not only for the environment but for human health too. Animals have been seen falling sick critically after consuming polythene quite often. Plastic not only destroy the drainage system in cities but also drops the ground water level. Smt. Mohanta has appealed the tourists to follow the pledge in their life and cooperate in maintaining environment balance.
---
Dr. T.N. Dubey appointed as Vice Chancellor of Ayurvigyan Vishwavidyalaya, Jabalpur


4 January 2020


Bhopal.The Governor Shri Lalji Tandon has appointed Dr. T.N. Dubey, the Professor and Head of the Medicine Department of Gandhi Medical College, Bhopal as Vice Chancellor of the Madhya Pradesh Ayurvigyan Viswavidyalya, Jabalpur. The appointment has been made under the Sub-Section 01 of Section 12 of the University Act 2011.
The working tenure of Dr. T.N. Dubey will be of 4 years from the date of joining or 70 years, whichever is earlier.


---
Welcome accorded to Adhyatm Minister Shri Sharma at Colombo Airport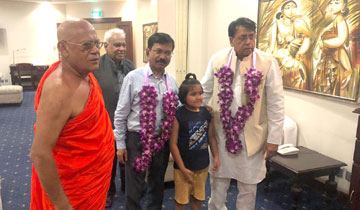 4 January 2020


Bhopal. The Minister for Adhyatm and Public Relations Shri P.C. Sharma was accorded warm welcome by Boddh Guru at Colombo Airport. The Additional Chief Secretary Shri Manoj Shrivastava accompanied Shri Sharma.
On behalf of the Chief Minister Shri Kamal Nath, Shri P.C. Sharma will hold discussions with the Government of Sri Lanka pertaining to land allotment for setting up International Boddh Museum and Study Centre in Sanchi of Madhya Pradesh and other matters.

---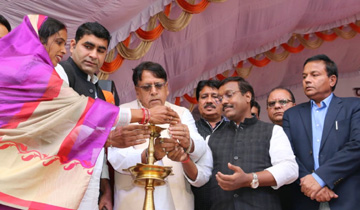 Planned development of all tourist areas will be ensured : Minister Shri Sharma
Bhopal:MMNN: 25 December 2019

Bhopal.Public Relations Minister Shri P.C. Sharma and Panchayat and Rural Development Minister Shri Kamleshwar Patel inaugurated the 5-day Pachmarhi festival at Pachmarhi, a famous tourist destination in Hoshangabad district. The minister duo greeted local and regional, national and international eminent artists who came to participate in the festival, and wished them a happy New Year.
On this occasion, Minister Shri Sharma said that the state government has decided to ensure planned development of all tourist areas of the state for which new tourism policies have been framed. Shri Sharma said that from next year, the Culture and Tourism Department will jointly organize Pachmarhi festival.
Minister Shri Patel said that the Pachmarhi festival will be included in the culture calendar of the state. He informed that a platform has been provided for the sale of goods manufactured by self help groups of state during the Pachmarhi festival. With this effort, the artists amd tourists participating in the festival will be familiar with the state's handicrafts and other genres.
The artists gave an entertaining Badhai dance followed by a cultural programme.
Programmes and other activities to be organized daily
Daily and evening activities will be organized in Pachmarhi, the only hill station in the state till December 30. On the first day today, a carnival was held in Pachmarhi. In the evening, classical music was performed by Padmabhushan Rajan-Sajan Mishra. Famous dancer Dr. Lata Singh Munshi performed Bharatanatyam.
On the second day of the Pachmarhi festival on December 26,, the song "Kun Phaya Kun" will be performed by renowned artist Nizami bandhu. There will be a poetry recital by eminent poet Shri Sampatt Saral at a Hasya Kavi Sammelan on the third day on December 27. Shri Arun Gemini, Shri Parth Naveen, Shri Chirag Jain and Shri Manish Shukla will also take part.
On December 28, on the fourth day the song "Sun Raha Hai Na Tu" from the film 'Aashiqui II' will be performed by Shri Ankit Tiwari, Sushri Kanika Chaudhary and Mohd. Danish Khan. A folk dance will be performed by the dance group artists of Sangeet Natak Akademi on the fifth day on December 29. Dance performances includes Hojagiri dance by Subhash Reang & Group, Siddi Dhamal Dance by Sabbir Siddi & Group and Manoj Jale Group and others will perform Fag dance. Later Akhilesh Tiwari & Group will present Sugam Sangeet. Noted Ghazal singer Pinaz Masani will perform on 30 December and folk dance will be performed by Pavitra Kumar Mahapatra of Sangeet Natak Akademi Dal.
Various adventure activities will be organized for tourists every day during the Pachmarhi festival. It will mainly consist of trekking eco-trail, zipline, rock climbing, motor bike riding, horse riding, parasailing and other activities.
There will be contests like photography, dance, singing, painting etc in Pachmarhi festival every day. The fest will have the audition round of the dance competition on the second day on December 26 and the audition round for the singing competition on the third day on December 27. The semi-finals of the dance and song competition will take place on 28 December. The final round will be held on 29 December and prize distribution to the winning participants in all the competitions will be on 30 December.
---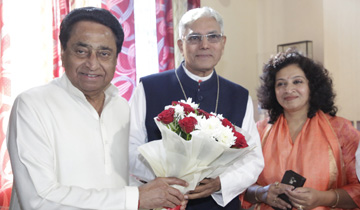 CM meets and extends Christmas greetings to Archbishop
Bhopal:MMNN: 25 December 2019

Bhopal.Chief Minister Shri Kamal Nath reached the house of Archbishop Dr. Leo Cornelio SVD at Koh-e-Fiza today and wished him a merry Christmas. The Chief Minister cut the cake on the occasion and fed the Archbishop with his own hands.
Archbishop Dr. Leo Cornelio congratulated the Chief Minister for his good work for the welfare of the state and its citizens. Sushri Shobha Ojha Thomas was also present on the occasion.

---
Sports make children disciplined: Minister Dr. Chaudhary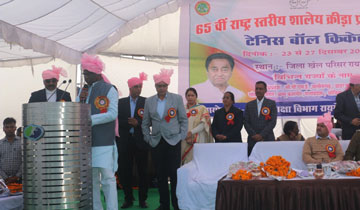 23 December 2019


Bhopal.School Education Minister Dr. Prabhuram Chaudhary inaugurated the 5-day 65th National School Tennis Ball Cricket Competition at Sports Stadium, Raisen. Dr. Chaudhary said that sports make children disciplined. Games only develop team spirit and management skills in children. Games also prepare children to face challenges.
This all-India level competition is being organized in Raisen for the first time in which 19 teams from 11 states of the country are taking part. The competition has 8 teams in the girls category and 11 in the boys category.
---
Tribal Welfare Minister Shri Markam conducts surprise inspection of hostels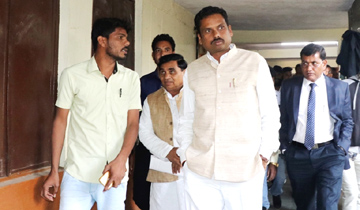 23 December 2019


Bhopal.Tribal Welfare Minister Shri Omkar Singh Markam conducted a surprise inspection of tribal hostels of Punasa, Mundi and Khandwa Nagar in Khandwa district on Sunday. He spoke to the students in the hostels, heard their problems and instructed to make separate approach road for the children of Punasa hostel. He told to prepare a proposal to construct a new building in place of the old building of the hostel.
Minister Shri Markam instructed to pay special attention to the cleanliness of Mundi hostel. He inspected the departmental hostel in Khandwa and checked the mess arrangements. MLA Shri Narayan Patel accompanied him during the inspection.
Minister takes part in AJJAKS oath taking ceremony
Minister Shri Markam took part in the oath taking ceremony of the Anusuchit Jati-Janjati Adhikari-Karmachari Sangathan (AJJAKS) in Khandwa. He told to extend all possible support in the installation of Baba Saheb Bhimrao Ambedkar's statue.
Tribal representatives to take part in R-Day ceremony
Minister Shri Markam told that one male and one female tribal representative will take part in the state-level Republic Day ceremony from every district of the state on January 26, 2020 in Bhopal. The representatives will be selected for their remarkable achievements in tribal development, panchayat and rural development, tribal affairs development and in the field of agriculture.
Commissioner Tribal Development issued instructions to the district officials regarding selection process. The selected tribals will stay in Bhopal from January 25 to January 27, 2020. They will be introduced to V.I.Ps in Bhopal and will also be taken on a tour round the prominent places in Bhopal for sightseeing.
---
Lyricist Shri Gulzar and Minister Dr. Sadho release book of Arushi Sanstha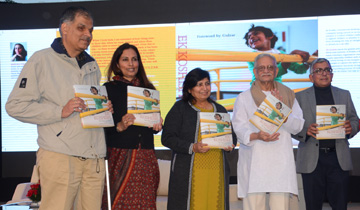 21 December 2019


Bhopal.Culture Minister Dr. Vijayalakshmi Sadho and noted lyricist Shri Gulzar visited The Sanskar Valley School today to be with the differently abled children. They jointly released Smt. Shefali Tripathi Mehta's book "Ek Koshish: The Story of Arushi". The preface of the book has also been written by Shri Gulzar, who has been associated with Arushi for many years.
During the programme, Shri Gulzar said that the efforts of Arushi are highly appreciable. He told that he has been associated with this institution and the children who are trained here, when the children used to learn to listen, speak and understand by listening to audio. He called upon people to be a part of the journey of Arushi. He expressed the hope that the children of Arushi would also be able to study in normal schools.
Minister Dr. Sadho said that the two words of the title of the book "Ek Koshish...." actually depicts the attempt to light up the lives of disabled children. Lauding the dedicated efforts of Arushi Sanstha, she said that the government and society will have to be connected to the efforts of this institute.
Smt. Jyoti Agarwal welcomed Shri Gulzar and took him around the school premises. Giving information about the book Shri Anil Mudgal of Arushi said that the book has details of the success of the disabled through life's difficulties. Shri Sudhir Agarwal and Publisher Shri Vikas Rakheja were present on the occasion.
---
CM Shri Kamal Nath to take part in the last rites of MLA Late Shri Sharma


21 December 2019


Bhopal.Chief Minister Shri Kamal Nath will take part in the last rites of Jaora MLA Late Shri Banwari Lal Sharma on December 22. Shri Kamal Nath will reach Japthap, residence of Late Shri Sharma at 3 pm from Delhi. The Chief Minister will return to Bhopal the same evening after taking part in the last rites of Late Shri Sharma.


---
Govt. taking every measure for women betterment and upholding their confidence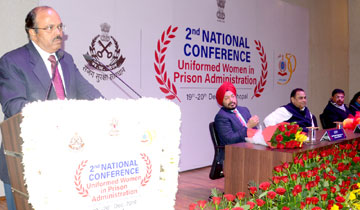 20 December 2019


Bhopal.A Two-Day National Conference 'Uniformed Women in Prisons' Administration' concluded today at Central Academy for Police Training-Kanhasaiyya. Addessing the concluding function, the Principal Secretary Home and Jail Shri S.N. Mishra said that the government is making effort for the betterment of women and to uphold their self-confidence. Every possible effort will be made in implementing the suggestions received during the conference, he added.
The 2-day National Conference organised under the joint aegis of Madhya Pradesh Jail and Reformative Services and Police Research and Development Bureau- New Delhi , was attended by 250 participants from states of the country, Jail Wardens upto Inspector General level, Uniformed Women Officers-Employees, Members of Voluntary Organisations, Representatives of Academic Institutions and Officers of other Departments.
During the conference, discussions on gender discrimination free work place for uniformed women officers-employees/challenges for uniformed women at work place, balance between work and family life of uniformed women officers/ linking women jail officers with main activities and responsibilities of jail, problem related to work place and work execution pertaining to uniformed women working in the Jail Department took place.
During the 6 sessions of the two-day conference, various issued related to uniformed women were discussed. As many as 10 propsals were passed. These include proposals like monthly special leave of 2 days, special quota in Central Schools for the children of employees of Police and Jail department, change in uniform pattern of women, removal of discrepancies in salary, Jyoti Award for women employees with outstanding performance, reservation in prison services, fitness centers in jails and increase in basic facilities.
The success stories of the Retired Additional Inspector Genral of Jail Sushri Vichitra Bhattacharya of West Bengal and Deputy Superintendent Sushri Bashira Begum of Karnataka was presented at the conference. The ADGP Rail Smt. Aruna Mohan Rao, ADG of Tamil Nadu Shri Abhash Kumar, Inspector General Jail Shri Sanjay Chowdhary, IG Shri Pawan Shrivastava and IG Shri Tajinder Singh Luthra were present on the occasion. At the end of the programme, the National Anthem was held and mementos were presented to the guests.
Principal Secretary bought Items made by prisoners
After the end of the programme, the Principal Secretary Shri S.N. Mishra visited the stalls put up in the campus and praised the items manufactured by the prisoners. He also purchased items from the stalls.
---
Safe Tourism Destination Project for women approved


20 December 2019


Bhopal.The Empowered Committee has approved the Nirbhaya proposal given by the Madhya Pradesh Tourism Board for development of tourist places in the form of 'Safe-Tourist places for Women. A presentation in this regard was given by the Secretary Tourism Shri Faiz Ahmed Qidwai for the technical and financial support from the Women and Child Development of the Union Government to run this project in the meeting of the empowered committee held in New Delhi.
The project cost is about Rs. 27 crore 98 lakh. In the next 3 years, the project will be implemented in phased manner at 50 tourist-places by dividing them into 20 clusters.
Under the project, training and capacity building for beneficiaries, awareness towards safety of women, creativity, IEC, self-defence training, assessment of tourist places with a point of view of security and presence of maximum working women will be ensured. Activities like creating women friendly atmosphere, skill development and capacity building, dissemination of necessary information and rendering cooperation to women tourists are included in this.
---
Make parks and trenching grounds in every urban body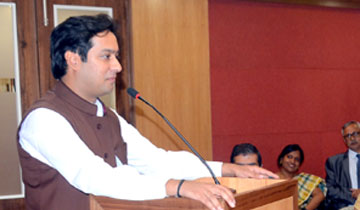 3 December 2019


Bhopal.Every urban body must have at least one park or urban forest, trenching ground and a good hall. To make the city dust free, paving blocks must be set on the side of the main road or pavements should be constructed. There should be at least 15 garbage vehicles in all the bodies. Urban Development and Housing Minister Shri Jaivardhan Singh said this at the concluding programme of the basic and vocational training of Chief Municipal Officers at Atal Bihari Vajpayee Institute of Good Governance and Policy Analysis. Shri Singh distributed certificates to the trainees.
Shri Singh said that under the Right to Water Act, a project should be made to provide daily water supply in every city. A permanent source of water should be explored from where water can be made available for 12 months. A 20-year future plan should be made for the cities. He said that resources should be better utilized to make the urban body self-sufficient. He said that there is no shortage of money in the housing scheme. All the kuchha houses of the urban body should be transformed into concrete houses. For sewage system, the sewage disposal system of Ambikapur urban body of Chhattisgarh should be studied. Roof water harvesting structures should be constructed in Akshay Jal Sanchay Abhiyan.
Shri Singh said that after the cleanliness survey, cities will be rated on the basis of the number of stray animals. Arrangements should be made to keep stray animals outside the city at designated places. He said that such training programmes will also be conducted in future also. Shri Singh released the check list booklet.
Objective should be to improve the standard of living of citizens: Shri Parshuram
Director General of the institute, Shri R. Parshuram said that the main aim of the chief municipal officers should be to improve the standard of living of the citizens. This is the third visit of the Urban Development and Housing Minister to the institute this year. It is a matter of pride for the institute. He said that now a capacity building programme will be conducted in the institute for doctors.
Shri Parshuram informed that in the next phase, elected mayors and heads of urban bodies will also be imparted training. He informed that a special training module will be made. The trainees also shared their experiences. Principal Advisor Shri Girish Sharma was also present on the occasion.
---
Urban Development Minister Shri Singh holds discussion with Shri Amit Azad


3 December 2019


Bhopal.The Minister for Urban Development and Housing Shri Jaivardhan Singh held discussion with Shri Amit Azad in connection to the statue of Amar Shaheed and Great Freedom Fighter Late Chandrashekhar Azad. Shri Singh said that Late Chandrashekhar Azad is an ideal and source of inspiration for all of us. He further stated that the honour of Amar Shaheed will not be hurt at any cost. Shri Harpal Singh Rana was also present on the occasion.


---
Prepare an action plan to promote National Parks: CM Shri Kamal Nath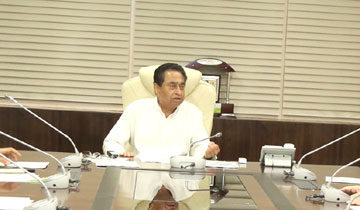 26 November 2019


Bhopal.The Chief Minister Shri Kamal Nath directed to prepare an action plan to promote tourism in the National Parks. The Chief Minister mentioned that our action plan should be such, which facilitates Madhya Pradesh to establish its image as a major state on the tourism map of the country. Shri Kamal Nath gave this direction during the discussions with the officials today on the policy proposed by the Government of India for eco-tourism in forest and wildlife areas.
The Chief Minister Shri Kamal Nath said that the rules provided in the proposed draft policy by the Government of India pertaining to the eco-tourism are already in force in Madhya Pradesh. He said that on behalf of the State Government, the Government of India should be urged to give some necessary relaxations in the Forest Conservation Act 1980 to promote tourism.
Shri Kamal Nath further stated that with a point of view of tourism, Madhya Pradesh is a better state. Hence it is important that we should formulate such an action plan so that the state can join the leading states of the country. We should work with new thinking. Our national parks have the potential to attract tourists from across the world. What is required is that we recognize this wealth of tourism and use it in the wider interest of the state. The Chief Minister said that if we fully develop the tourism sector alone, we can provide employment at large-scale and promote economic activities.
The Chief Secretary Shri S.R. Mohanty, Additional Chief Secretary Forest Shri A.P. Shrivastava and other concerned senior officers were present at the meeting.
---
Solar Panels should be installed in Gou-Shalas: Minister Shri Harsh Yadav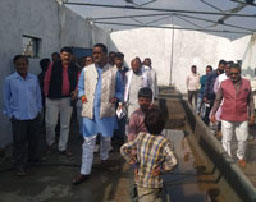 26 November 2019


Bhopal.The Minister for Cottage and Village Industries and New and Renewable Energy Shri Harsh Yadav has directed to install solar panels in Gou-Shalas to meet their requirement of electricity. Shri Yadav gave the instructions while inspecting the under-construction Gou-Shala in Rengajholi Village of Kesli Janpad of Sagar District on Monday. He also inspected the arrangements being made for cows in the Gou-Shala.
The Minister Shri Yadav also examined the map and other necessary documents of the under-construction Gou-Shala. He instructed the construction-agency to pay special attention on the quality of construction. The construction work should be completed within the stipulated time, he added.
---
State to become free of child labour and bonded labour by June 2020: Minister Shri Sisodiya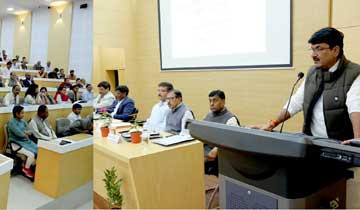 25 November 2019


Bhopal.The Minister for Labour Shri Mahendra Singh Sisodiya said that the state government as per its promise is committed to eradicate the social evil of child labour and bonded labour in the state. He further mentioned that the state will be free of evils of child labour and bonded labour by June 2020. Shri Sisodiya informed about this, while inaugurating the State Level Madhya Pradesh Child Labour Alleviation Workshop held at RCVP Noronha Academy of Administration and Management today.
Shri Sisodiya instructed the officers for preparing an action plan to eradicate these social evils. Under the action plan, system should be ensured in each district to achieve the set target within the stipulated time. He informed that 211 child labourers have been freed in the state recently. The target for freeing 5000 child labourers in the next six months has been fixed.
The Labour Minister told the officials that mere enactment of laws will not end the problem of child labour. For this, voluntary organisations with the state Government will also have to work actively at the grassroot level. He said that the Chief Minister Shri Kamal Nath has given strict instructions to abolish child labour and bonded labour system in the state.
The Principal Secretary Shri Ashok Shah also addressed the workshop. Information about the efforts being made by the Labour Department was given through a power point presentation. Representatives of UNICEF, Shri Michael Juma, Labour Commissioner Shri Ashutosh Awasthi, all the district officers of Law and Legislative Affairs, Police, Women and Child Development and Labour Department as well as representatives of Non-Government Organisations were present on the occasion.
---
Beautification of pond in Aron to be done with Rs. 50 lakh: Minister Shri Jaivardhan Singh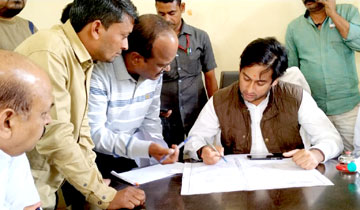 25 November 2019


Bhopal.The Minister for Urban Development and Housing Shri Jaivardhan Singh reviewed the development works and beneficiaries oriented schemes in Aron block of Guna district. He announced an amount of Rs. 50 lakh for the beautification of Bamuriya Road Pond in Aron.
Shri Singh said that all the sanctioned construction works should be completed in the stipulated time. He asked to ensure benefits of beneficiaries' oriented schemes to the eleigible beneficiaries. A strict action will be taken in case of any negligence in the implementation of the schemes. Shri Singh further stated that uninterrupted power supply should be ensured at the scheduled time for farming to the farmers. Moreover, he instructed for construction of sanctioned Gou-Shalas at the earliest. Shri Singh also gave approval for the construction of Sulabh toilets at 4 places of Aron.
---
130th anniversary of India's first Prime Minister Jawaharlal Nehru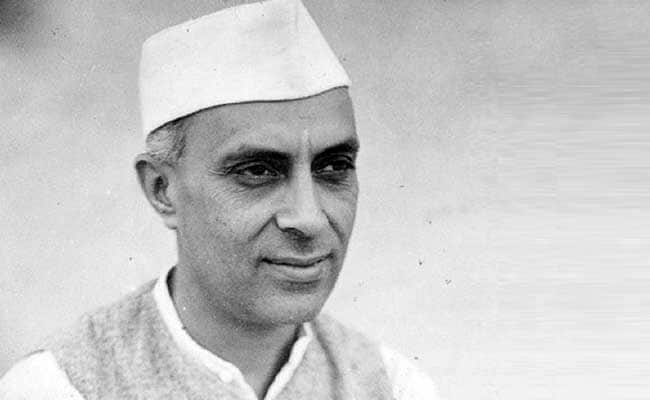 5 November 2019


Bhopal.The 130th anniversary of the first Prime Minister of India, Jawaharlal Nehru, will be celebrated on November 14 in the state. The Department of Higher Education has decided to organize various programmes and seminars throughout the year in all universities and government and non-government colleges to establish Nehru's legacy among the youth and students.
Universities and colleges have been asked to prepare an outline for the programmes and seminars to be held throughout the year. Students, researchers, professors, distinguished citizens and public representatives will be invited to the programmes and seminars.
National level seminars and programmes will be organized on the 130th anniversary of Nehru ji. Important topics have been decided for national level seminars and programmes in all universities and government and non-government colleges.
These topics are Nehru and Secularism, Nehru and Democracy, Nehru and the Concept of India, Nehru and Education, Nehru and making of Modern India, Nehru's Foreign Policy, Nehru and the Rule of Law, Nehru and Development of Scientific Interest, Nehru and Sense of History, Nehru and writing expression, Nehru and Socialism, Nehru and Intellectual Liberalism, Nehru and Non-alignment and Nehru and India's freedom struggle.
---
Anukampa Niyukti makes life easier for 39 families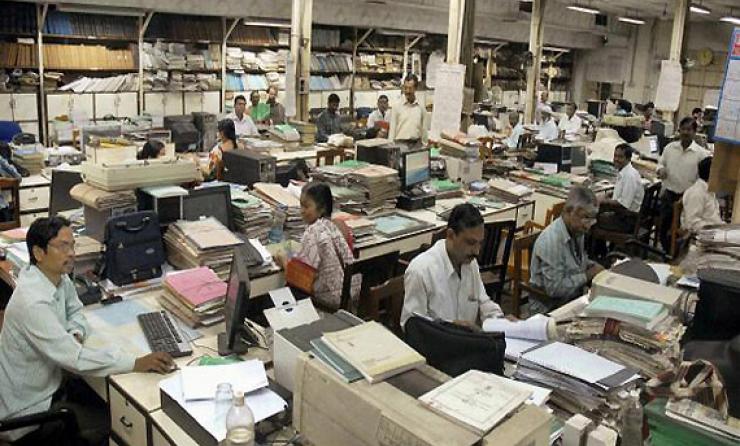 5 November 2019


Bhopal.The system of Anukampa Niyukti (Compassionate Appointment) in government service has changed the lives of 39 families in Chhindwara district. These cases of compassionate appointment were pending since many years, due to which the family of government servants who died while in service, compelled to live under financial distress.
The pending cases of compassionate appointments were reviewed under a special campaign in Chhindwara district. Compassionate appointment was given in pending cases after collecting information of vacant posts from all government departments. Chief Minister Shri Kamal Nath has recently granted compassionate appointment to eligible families in Chhindwara.

---

Poor families worry-free from unexpected increase in aid
Bhopal:MMNN: 12 July 2019


By raising an unanticipated increase in the amount of assistance from Chief Minister Kanya Vidyaho / Nodha Yojana by the state government, it has increased from 28 thousand to 51 thousand, daughter Priyanka Kori and Rajni Mallah of Jabalpur district, daughter Anjana of Narsinghpur district and daughter of Pooja of Shivpuri district Families are completely free from their marriage arrangements and dowry worries. These families did not even have to arrange for the welcome, food and bandage etc. of the Baratis at the wedding. State Government gave a grant of Rs. 3 thousand for social and voluntary organizations to the marriage arrangements for each daughter in the marriage ceremony. Organizations made arrangements of tents, awning, electricity, water, coolers, fans, mattresses, quilts and food etc. In order to mobilize these daughters to new wives in the conference, the state government deposited a sum of Rs 48-48 thousand in their bank accounts.
Prakash Kori, who was raising the family from labor and labor in Gram Panchayat Bichi of Majuli Vikas Khand in Jabalpur district, was always anxious about Priyanka's marriage. The daughter's relationship was fixed as well, but the rest of the arrangements were not able to do so. Dowry was a distant thing. When he met Sarpanch, he told about the plan and made the rest of the arrangements. Prakash Kori happily released the daughter to the in-laws' house.
There was a similar situation for the family of Dina Mallah, resident of village Katra Belkheda of Patan Vikas Khand in Jabalpur district. Wages were used to run the family. Betty Rajani's relationship was fixed with village Nakheeda resident Rakesh Mallah, but due to no arrangement for marriage, some excused marriage dates were increasing. One day, the Panchayat Secretary told that a group marriage conference is going on in the Patan Krishi Prabod Mandi campus in collaboration with the State Government. The Panchayat Secretary also told about the advantages of Chief Minister Kanya Wives / Nodha Yojana. Deena Mallah immediately invited the party to join the conference with the Baratas. In the conference, the two families had a great hospitality. The respected people of the Gram Panchayat felicitated daughter Rajni and in-laws' farewell.
In the village Kotmakhera of Kareli district of Narsinghpur district, amass marriage / marriage conference was organized incollaboration with the State Government . Here is the marriage of Anjana, daughter of Narmada Bai, head of the poor family of village Kandharpur, with great fanfare with Sarwan Hardy Singh, resident of Village Singhpur village of Bankhera tehsil of Hoshangabad district. The newly-born couple received 48 thousand amounts in their bank account to start a new house on behalf of the state government.
The Janpad Panchayat at Shivpuri has organized a mass marriage conference in Gandhi Park recently. Nandu, a resident of village Sarasaur, married his daughter Pooja in this conference, along with son Saturn Valmiki of Harira Valmiki, a resident of Kaira. Nandu was very pleased with the spectacular preparations of the conference. Nandu's entire family and relatives were surprised by the spectacular arrangements of the conference. The dignitaries of the city felicitated Nandu's daughter for the in-laws' house.
---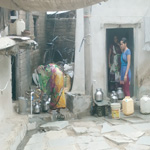 House-house connection in rural area of ​​Mandsaur district
Bhopal:MMNN: 12 July 2019


Public-based-tap water schemes have proved to be effective for the drinking water system in the rural areas of the state. Home-Home connections have been provided through this scheme of Public Health Mechanics Department in village Fathkhedi and Kushalpura of Sitamou Vikas block of Mandsaur district . Now rural women do not have to go out for water. According to the requirement water is started daily in the house.
A total of 350 families live in village Fathkhedi and Kushalpura. Both of these villages are situated on the banks of the river Chambal river. Due to the ground water level going down in these villages, there was a severe water crisis in the last summer. Rural women had to go out of the village to get water.
Local staff of the Public Health Mechanics Department told in the Gram Sabha that villagers can collect the amount with public support and get permanent release from the problem of drinking water through public-participation based tap-water scheme. The villagers collect 2 lakh 10 thousand rupees and submit it to the Public Health Mechanics Department. Departmental staff approved 67.23 lakhs by organizing a work of 69.83 lakhs. With this amount, a high level drinking water tank of 70 thousand liters capacity of 12 meter high was constructed in village Kushalpura. Home-house tap collections were given in both villages. Now all the families of these villages have become free from drinking water crisis.

---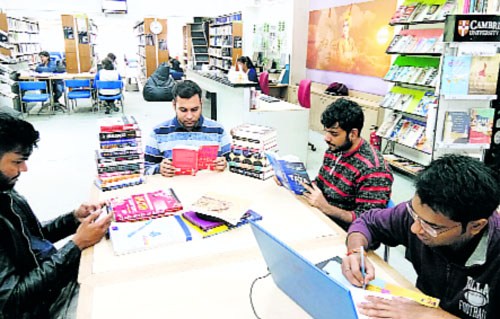 Collection of Stephen Hawking's books at SVL today
Bhopal:MMNN: 8 February 2019


Bhopal, Stephen Hawking was born on January 8, 1942. In the world of physics, he is most famous after Einstein. He was not only a well known physicist but also a very good writer. His specialty is that he has written simple subjects such as physics in a simple way to the readers.Swami Vivekananda Library (SVL) assistant manager Yatish Bhatele said that on the day of his birthday, some of his books will be collected in the library on January 8.
These include his most loved books including 'A Brief History of Time', 'The Grand Design', 'The Universe in a Nutshell' 'On the Shoulders of Giants' and 'Brief Answer to the Big Question.Along with these books some other books will also be in the collection which will be liked by those interested in physics. These include the book Cosmos written by Carl Sagan.
Yatish Bhatele said that he presented complex subjects such as astronomy so easily that people who were less interested in this subject connected easily. Stephen Hawking can be a source of inspiration for the youth of India, who give great scientists like Aryabhatta in astronomy.
Quiz on Hawking The library will also have an open offline quiz of 10 questions on Stephen Hawking. Anyone present between 11am and 6pm will be able to participate in this 5-minute quiz. The person who answers 10 of the 10 questions correctly will be given a book of Stephen Hawking.
---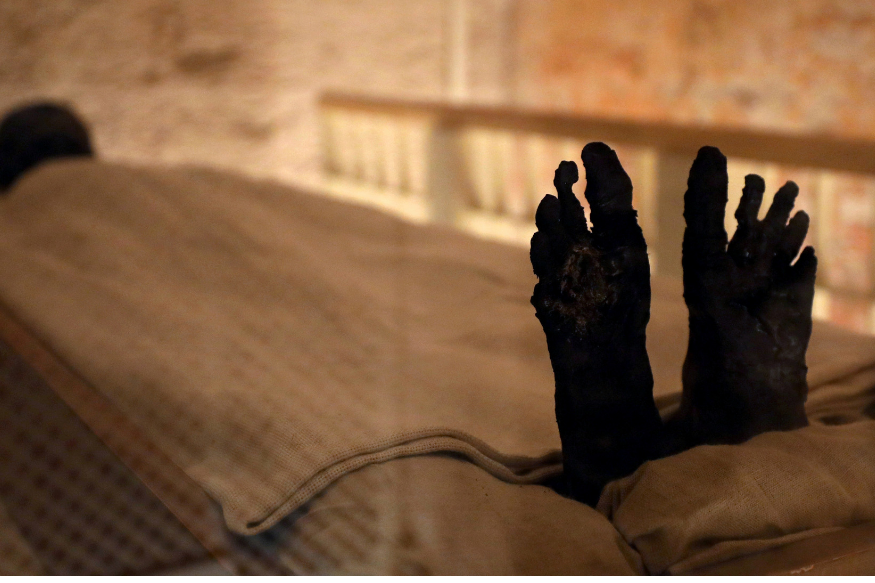 Wrapped in Blankets, 'Mummified' Body Found Inside Wooden Casket in Locked Bhopal Flat
Bhopal:MMNN: 4 February 2019


Bhopal: A highly decomposed body was found from a locked flat in Vidya Nagar in Bhopal, police said Monday. Misrod Sub Divisional Officer of Police (SDOP) Dinesh Agrawal said the body was wrapped so tightly in blankets and clothes and locked in a wooden box that it had practically "mummified". It was found on Sunday in a locked flat in Vidya Nagar colony under Bag Sewania police station limits. The body was tightly wrapped in blankets and clothes and kept in a wooden box. It has practically mummified," he said. "Going by the condition of the body, it must have been there for at least six months. The neighbours have said the flat has been locked for as many months," he said. He said autopsy reports are awaited to find out the identity of the corpse and cause of death, adding that no injury marks have been reported on the body. It is suspected the corpse may be that of Vimla Shrivastava (60), an employee of the defunct MP Road Transport Corporation, who was living in that flat with her unemployed son Amit (30), the SDOP said. The woman has not been seen around since the past six months and a search is on for Amit, he added. Agrawal said the flat was sold eight months ago but the new owner could not take possession since it was locked and he could not contact the mother-son duo. On Sunday, the owner reached the flat to clean it and found the body, the SDOP said.
---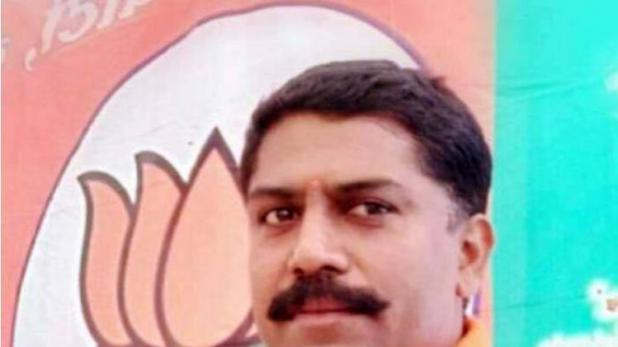 MP BJP leader, six others held for partyman's murder
Bhopal:MMNN: 2 February 2019


A Bharatiya Janata Party (BJP)?leader, his son and five others were arrested in connection with the murder of a party member in Barwani district, 313 kms of Bhopal, police said Thursday. Manoj Thackeray, 42, mandal [zonal] president of the BJP, was allegedly murdered and his body was found in a field in his home town Balwadi on January 20. According to the police, there were 10 people involved in the crime including Tarachand Rathore, a state BJP executive committee member, and his son Digvijaya Singh Rathore. While seven of them have been arrested, three are on the run. Barwani SP Yangchen Dolkar Bhutia said, "Tarachand Rathore and his son Digvijay had threatened Manoj Thackeray of dire consequences because of a political rivalry. Rathore gave the contract to one Anil Singh and paid him Rs 500,000 to kill Thackeray." "On January 20, Anil Singh with seven others killed him Thakre a stone," Bhutia added. State public relation department minister P C Sharma said, "After losing the election, BJP leaders are fighting with one another." However, BJP spokesperson Rajneesh Agrawal said, "A criminal is a criminal irrespective of his affiliation with any party but there should be an impartial investigation into the murders."
---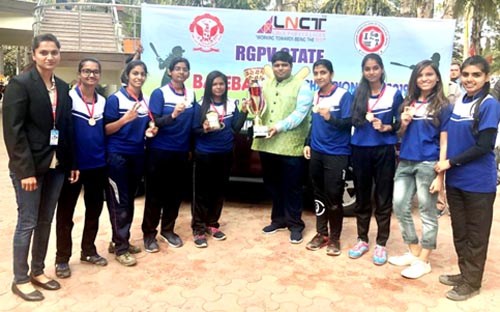 Girls of Bhopal win in baseball
Bhopal:MMNN: 1 February 2019


Bhopal, Bhopal Nodal defeated Indore by 6-0 to win the title in the women's final in RGPP State Baseball Championship organized on Monday by Laxmi Narayan College of Technology. Bhopal's pitcher Mamta Singh performed brilliantly in this final match of the three innings and Ankita Jain, Kirti Sangla, Insha Mani scored the runs. To enter in the final, Indore defeated Ujjain by 1-0 in the semi-finals and Bhopal defeated Jabalpur by 2-0 in the earlier semi-finals. Dr. Anupam Chowkse, President of Drop Robol Association of Madhya Pradesh, distributed medals and trophies to the winners and runners-up players. Deepali Gaur was award as the best player of the contest and captain Sweety Chaurasia got the best hitter award. On this occasion, international baseball player Zenab Khan was honored.
---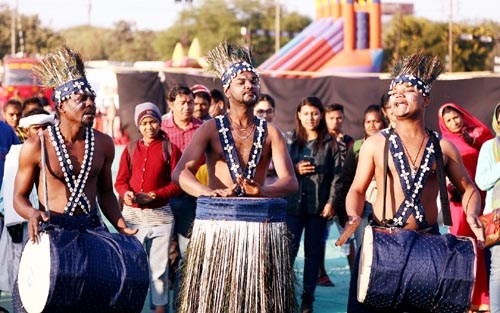 Dance, puppet presentation delight audience
Bhopal:MMNN: 30 January 2019


Bhopal, The tribal dances of Madhya Pradesh, performances of folk dances, puppet presentation and Languria and Manganiyar singing of other states were the main attractions on the third day of Lokrang festival ongoing at MP Tribal Museum. The festival is organised by Madhya Pradesh Adivasi Lok Kala Academy, which has becomes alive with various tribal and folk dances.Every year, the theme of Lokrang Festival focuses on various kinds of themes and at times it also concentrates on western Indian cultures. During other times, Lokrang Festival conveys the culture and heritage of north-Indian cultures. A wide variety of tribal arts are displayed in the Lokrang Festival, apart from tribal folk dances. One of the central aims of the Lokrang Festival is to eradicate the geo-political differentiations of the country, in order to introduce unity in diversity within the nation.
---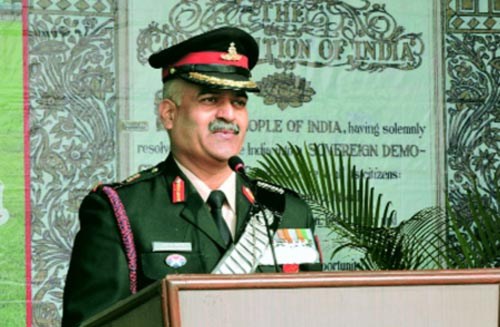 Republic Day celebration at St. Paul
Bhopal:MMNN: 29 January 2019


Bhopal, The greatest of all human benefits, that, at least without which no other benefit can be truly enjoyed is Freedom. - Parke Godwin Republic day was celebrated in all its solemnity and grandeur at St. Paul School on 26 Jan'19. The festivity commenced on a musical note. The school band welcomed the chief guest with a note which reverberated everyone with the feeling of patriotism. The ceremony began with the unfurling of the tricolor, the Pride of Nation, by the Chief Guest Col. Devendra Pandey followed by the National Anthem and March Past. Students marched in contingents to the beats of drum. After the March past the prayer dance and patriotic song filled everyone with sheer patriotism. The power and energy exhibited by the youngsters was befilling. On this great day, students were awarded for their outstanding achievement and stellar performance in literary, academics and sports followed by inspiring trilingual speech. Rev. Dr. James M. L. CMI, the School Manager was felicitated by the Chief Guest for receiving the 'CMI award for proclamation through Media and Culture', which was instituted by CMI Generalate at Kochi, Kerala. The chief guest in his speech exhorted us to maintain the dignity of being the civilized citizens of India. The speaker underlined the quote by Abdul Kalam 'Dream, Dream and Dream high'. He also made us to take pledge that we would serve our Motherland, India with heart, body and soul to bring glory and laurels with our dignified deeds. The Vote of thanks was tabled by the School Vice-President, Chitnain Kaur. On the eve of Republic day pens and pencils were distributed to the students.
---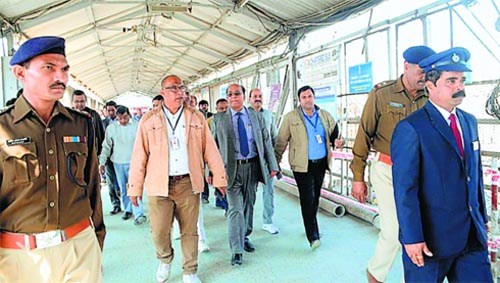 GM expresses displeasure over tardy pace of work at Habibganj station
Bhopal:MMNN: 24 January 2019


Bhopal, The West Central Railway (WCR) General Manager Ajay Vijayvargiya expressed displeasure over the slow pace of work at Habobganj railway station.He obtained information from the officials on the progress report of under-construction works. He asked the officers to ensure all the works are completed on time. While visiting the platform no 1 of the station, GM Vijayvergia sought information about the absence of escalator and said why there is no escalator at platform one like the Bhopal station? However, engineers could not respond to the question. They said escalator is being fitted there to step down in the subway area. GM Vijayvergia said there should be escalator at platform 1. The GM checked several areas of station for an hour and sought detailed information of the progress report of construction work with engineers.He asked the officials to complete construction work in fixed time period.
---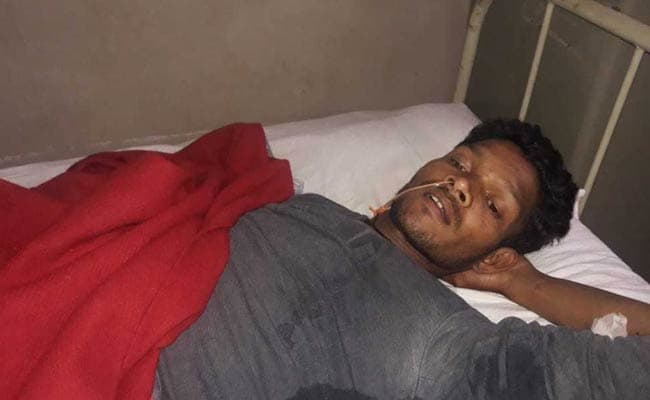 4 Of Family Found Dead At Home, Frothing At Mouth; One Was Unconscious
Bhopal:MMNN: 23 January 2019


Bhopal,Four members of a family including a woman and her 12-day-old newborn were found dead in their house near Madhya Pradesh's Bhopal on Tuesday evening, the police said. The woman's husband was found unconscious beside the bodies of her 40-year-old mother and 12-year-old brother. The police said it is unclear how they died. Sanju Bhuria, the only survivor, was taken to hospital where doctors said he is stable. He works at a factory in Mandideep, 22 km from state capital Bhopal. The house was locked from inside and the family was using an angeethi (brazier), police sources said, adding they may have suffocated to death but have not ruled out poisoning or homicide. They said there was some froth in the mouth of the bodies and possibly injury marks on the hands of the woman. The post-mortem report will give a clearer picture, they added. The neighbours said they last saw the family on Monday evening. When they were not seen the entire day on Tuesday, the neighbours said they decided to check on them. The family did not respond despite several knocks on their door on Tuesday evening, the neighbours said. They alerted the police, who came and broke open the door, only to find the woman and her family members except her husband dead. "They were using an angeethi and the room was closed from inside, which suggested that the four deaths could have happened due to asphyxiation from the smoke," police officer Monika Shukla said. Mr Bhuria's mother-in-law and brother-in-law had come from Maharashtra to help his wife take care of the newborn.
---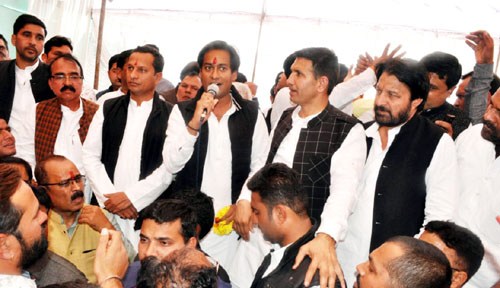 Top most priority to farmers: Minister
Bhopal:MMNN: 22 January 2019


Bhopal, Minister for Urban Development and Housing Jaivardhan Singh said that the state government will give top priority to the welfare of farmers and agriculture development. Singh attended Bhasm Aarti at Mahakaal Mandir of Ujjain today. He mentioned that he will analyze all the policies made for the development of Ujjain by seeking blessings of Lord Mahakaal. Work on war footing will be carried out from now itself to keep Kshipra River clean and pure. The Minister for Sports and Youth Welfare and Higher Education Jeetu Patwari besides Minister for Narmada Valley Development and Tourism Surendra Singh Baghel were also present on the occasion. Jeetu Patwari stated that continuous development of people and to make their life better is the target of the government. We are always ready to serve the people. MLA Sarvashri Mahesh Parmar, Ramlal Malviya, Kamal Patel and eminent citizens were present on the occasion.
---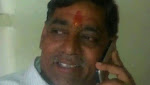 Municipality chairman of Mandsaur in Madhya Pradesh gunned down
Bhopal:MMNN: 18 January 2019


Mandsaur municipality chairman and BJP leader Prahlad Bandhwar (54) was shot dead by lone motorcycle borne sharpshooter near the busy BPL crossing on Thursday evening. Mandsaur SP Tushar Kant Vidyarthi said that the incident took place at around 7.10 pm. Bandhwar was standing outside the district cooperative bank when the assailant, who was riding a Enfield Bullet motorcycle came up close to Bandhwar and shot him on the head. Bandhwar collapsed and died on the spot. Before anyone could understand anything, the lone killer ran away leaving behind his motorcycle, as it would not start. The police reached the spot within minutes and he was taken to the district hospital but he was declared brought dead. The news of his death spread like wildfire in the district and a large crowd at the hospital and at his home. The markets which usually close at around 9.30 pm closed soon after the incident and police came on to the street to avoid any untoward incident. The SP said they were examining all the CCTV footages in the area and have sealed all the exit points of the district and also informed police in the neighbouring district, from where additional force has been called for.
---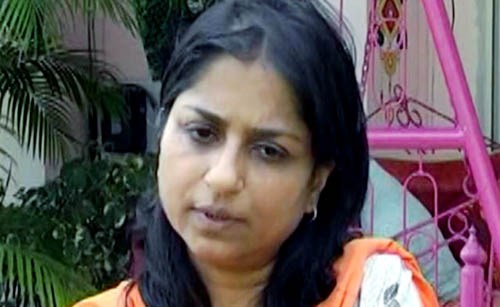 AS Kalpana Srivastava will be the first lady Commissioner of Bhopal
Bhopal:MMNN: 17 January 2019


Bhopal, IAS Kalpana Shrivastav will be the first lady Commissioner of Bhopal. For the first time after independence, the government has handed over the charge of Bhopal division to the women IAS officer Kalpana Shrivastav. 1992 batch IAS officer Kalpana Srivastava is a familiar name for her intrepid and innovative work style. Kalpana Shrivastav is considered to be the parent of Ladli Laxmi Yojna, which has brought laurels to the state of Madhya Pradesh nationally and internationally. She introduced this plan while she was holding the charge of Commissioner of Women and Child Development Department, after that this plan was expanded throughout the entire state. While in charge of the technical education department, she did many important works in the field of skill up gradation, during her tenure, Rajiv Gandhi Technology University got a grading of NAC. Kalpana was honored with the award for Excellence in Public Administration in the year 2013-14 by Prime Minister Narendra Modi for the Lado expedition. In addition, she has been honored with several other awards also, including the Media Ladli Award. Kalpana is also credited with the fact that when the State Government's income sources were decreasing, then as an IG of stamp and registration, she continued to increase the revenue of the state government through her department. Not only this, she has innovated to stop the land frauds by arranging the transfer of the land, immediately after the registry. Due to Kalpana's work style and innovation, Kamal Nath government has trusted her and given her the responsibility of important division of Bhopal.
---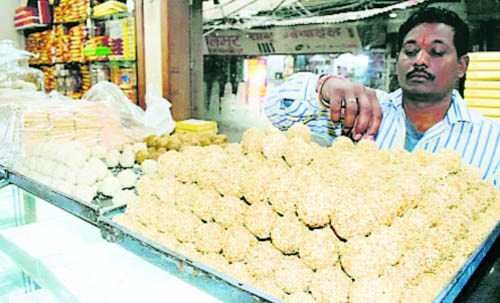 City gears up to spread Makar Sankranti cheer
Bhopal:MMNN: 14 January 2019


Bhopal, The city is all set to celebrate Makar Sankranti today. The city has geared up to welcome the Lohri bonfire and spread the Makar Sankranti cheer. Makar Sankranti is celebrated in various parts of the country to observe the day which marks the shift of the Sun into ever-lengthening days.The festival is a seasonal observance as well as a religious celebration. It is believed to be a time for peace and prosperity.The day is regarded as important for spiritual practices, and accordingly, people take a holy dip in rivers. The bathing is believed to wash away sins. Lohri celebrated The Punjabi festival Lohri was celebrated by the people from the Punjab region in the city on Sunday. The festival is associated with the harvest of winter crops and is celebrated by the people of Punjab origin.The time of Lohri is considered as an ideal season to harvest sugarcane. Thus, the crop has become an iconic item of the festival for farmers. A day after Lohri, also known as Maghi, is observed as the financial new year by the farmers in Punjab. Kite flying on Lohri is popular. On the night of Lohri, people lit bonfires to worship the god of fire and perform rituals. Kite festivals to be organised On this occasion various organizations have planned to organise kite-flying competitions. Alaukik Seva Samiti president Vijay Shankar Dixit said preparations are in full swing to organise kite festival. India's tri-colour will fly at a height of 500 meters, he said. Minister PC Sharma will open the kite festival. MLAs Arif Masood and Sanjay Shukla will be present on the occasion. The cuty denizens have geared up to celebrate the day with special delicacies and sweets such as til-paati, gajak, kheer, ghevar, pakodi, puwa, and til-laddoo. Shops are selling sankranti items and there was rush in the markets on the eve of Sankranti. Other integral parts of the festival are fairs or melas, bonfires, dancing, feasts, and flying of kites.During this event people say a prayer that is dedicated to Surya and then bathe. Makar Sankranti is an auspicious festival, hence people donate items to the poor and underprivileged. Some of the items donated are food, blankets, clothes, etc
---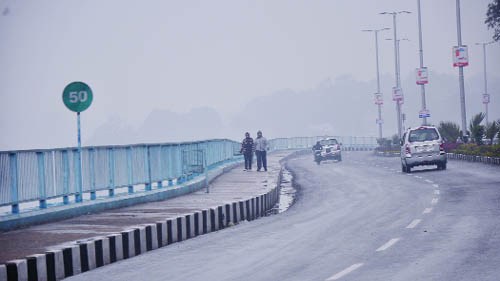 Relief in capital but fog, cold at many places in state
Bhopal:MMNN: 12 January 2019


Bhopal, With snowfall in the Kashmir valley, fall in temperature has been recorded at many places in the state particularly western and eastern parts. The Met office has predicted there will be no significant change in temperatures in the next 2-3 days due to the effect of western disturbances. However, Bhopal got some relief from fog and severe cold conditions but intense cold conditions continued in many parts of the state as mercury plummeted to around 2 degree Celsius in Betul on Monday night which was coldest in the state. In the state capital Tuesday morning was clear and sun shone bright but temperature was still below normal and cold conditions prevailed. The city recorded day temperature at 22.4 degree Celsius, while night temperature was recorded with slight increase at 7.6 degree Celsius. On Monday Sidhi recorded 1 cm of rainfall. Meanwhile Indore recorded day temperature with an increase of 4 degree Celsius at 24.8 degree Celsius which was pleasing while night temperature continue to remain harsh and dipped to 7.5 degree Celsius. Mandla recorded night temperature at 4.6 degree Celsius. Khajuraho, Chhindwara, Khargone, Ujjain, Shajapur and Datia recorded night temperature around 6 degrees Celsius on Monday. Sheopur and Indore day intense cold day condition and Seoni, Damoh, Rajgarh, Dhar, Shajapur and Ujjain witnessed cold day conditions. Warning of shallow to dense fog has been issued for Rewa and Sagar divisions and northern part of the state. The night temperatures are likely to dip in the next 48 hours days, while day temperatures are less likely to witness changes in the next two days. According to the forecast the day and night temperature would be witnessed around 23 and 7 degree Celsius respectively.
---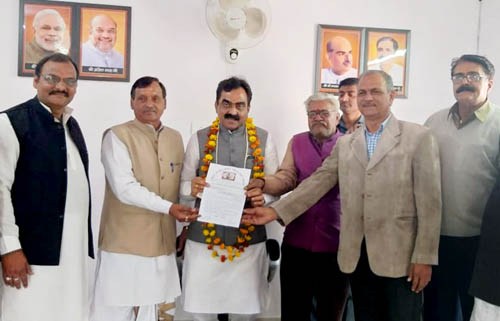 Reservation to general category historic decision of Centre: Rakesh Singh
Bhopal:MMNN: 11 January 2019


Bhopal, The bill for reservation in education and job for the economically weaker sections has been welcomed by various social organizations and they have congratulated BJP state president and MP Rakesh Singh and thanked the Prime Minister Narendra Modi. The prominent organizations of Brahman Samaj, Kshatriya Samaj, Jain Samaj, Sindhi Samaj, Gahoi Samaj welcomed this decision of the Central Government and expressing their joy they distributed the sweet. They said the government's move is an unprecedented decision for the general category. State President and MP Rakesh Singh said that the Central government follows the mantra of everyone's development. He said from the very beginning we have been convinced that we will work with the cooperation of all the sections for the economic and social uplift of all. Prime Minister Shri Narendra Modi took a big and important decision by giving 10 percent reservations to economically weaker sections. After this decision, all those who do not get the benefit of reservation of any kind will be given a reservation of 10 percent in education and jobs. In the Lok Sabha, it has amended the Constitution giving the form of law and it has been passed in the Lok Sabha with a majority. This decision of the government has led to an atmosphere of excitement and joy in the whole country.
---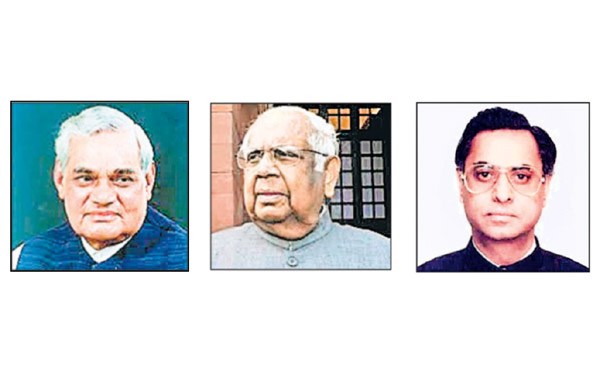 MP House remembers Atalji, Somnathji, PK Maheshwariji
Bhopal:MMNN: 10 January 2019


Bhopal: The Madhya Pradesh Assembly on Wednesday paid tributes to erstwhile premier Atal Bihari Vajpayee, former Lok Sabha speaker Somnath Chatterjee, ex-Rajya Sabha member PK Maheshwari and other departed souls prior to adjourning for the day. As soon as proceedings commenced, Speaker Narmada Prasad Prajapati made obituary references to Mr Vajpayee, Mr Chatterjee, Mr Maheshwari, former members Indrajeet Kumar Patel, Devi Singh Patel, Ramanand Singh, Dayal Singh Tumrachi, Jugal Kishore Bajaj, Swami Prasad Lodhi, Prabhunarayan Tripathi, Vimal Kumar Chordia, Anand Kumar Shrivastav, Radhakrishna Bhagat and Kalpana Parulekar. Chief Minister Kamal Nath, Leader of the Opposition Gopal Bhargava, erstwhile chief minister Shivraj Singh Chouhan and others recalled the personages' contribution to the political and social spheres. Describing Mr Vajpayee as a towering trailblazer, Mr Nath shared his experiences with the former. He lauded Mr Maheshwari's inputs in the Fourth Estate and categorised him as a scholar. A brief silence was observed and the adjournment followed.
---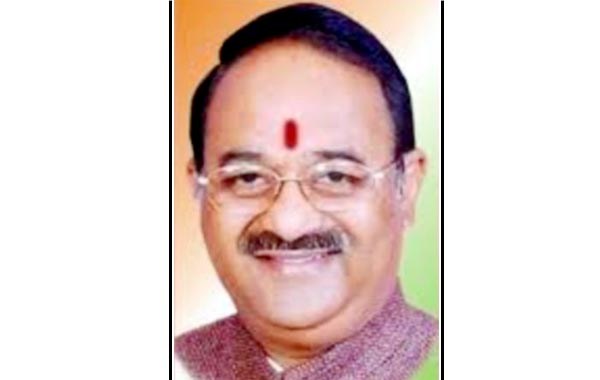 Baptism by fire for Cong in MP House as Prajapati elected Speaker
Bhopal:MMNN: 8 January 2019


Bhopal, The Madhya Pradesh Assembly witnessed two adjournments on Tuesday as opposition Bharatiya Janata Party (BJP) members generated pandemonium over Pro Tem Speaker Deepak Saxena declaring the election of ruling Congress candidate Narmada Prasad Prajapati as Speaker. The Pro Tem Speaker mentioned four proposals in support of Mr Prajapati, cited the rules and declared the result on that basis. The BJP members stormed the well and vociferously raised slogans. Consequently, the Pro Tem Speaker deferred proceedings by ten minutes. After that interval, Mr Saxena desired to place his side of the matter but the BJP members began speaking all at once and trooped into the well. "The Pro Tem Speaker's decision amounts to tearing the democratic system to shreds," erstwhile Chief Minister Shivraj Singh Chouhan averred. As the BJP members did not quieten down, Mr Saxena adjourned proceedings for the second time. Earlier, soon after the day's proceedings commenced, BJP members Yashodhara Raje Scindia and Malini Gaur took oaths. A total 227 members were sworn in on Monday, which was the session's inaugural day.
---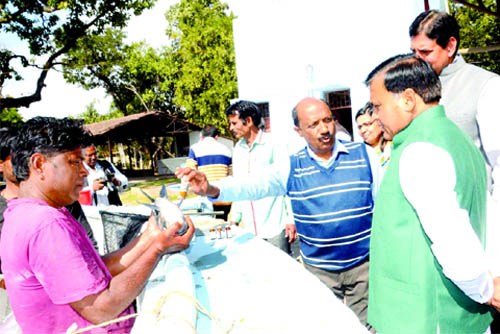 Instead of table work and statistics, show work on ground
Bhopal:MMNN: 7 January 2019


Bhopal, Minister for Animal Husbandry, Fishermen's Welfare and Fisheries Development, Lakhan Singh Yadav during a departmental review meeting said that officers should not show only table work and statistics but show work on ground. After assuming the charge at Mantralaya today, Yadav reviewed activities of Animal Husbandry Department and Fisheries Federation. Minister Yadav told to ensure pointwise action on the issues included in the manifesto related to Animal Husbandry and Fisheries Department. He said that there is a provision for making gaushala in the manifesto so that stray cattle are not seen wandering on the roads. Instructions were given to identify land for the gaushalas. He said that to start gaushalas in panchayats, this work should be done with the highest priority.Yadav instructed to make better services available to the cattle rearers in veterinary hospitals. He said that during the tour of the area, he has received complaints and in many places there have been issues like absence of doctors in veterinary hospitals. He instructed the Director Veterinary Service to ensure that all the veterinary hospitals remain open during the prescribed period and presence of staff and doctors posted in the hospital. Treatment of cattle should be ensured. Yadav said that there should be no callousness and negligence in the implementation of the schemes. ACS Manoj Shrivastava gave the presentation of several schemes including the gaushala, cow-sanctuary, Vidyasagar gau-samvardhan, Nandi-Shala, Advance Cattle Reproduction Programme and Fisheries Incentive Scheme of the Animal Husbandry Department. Dugdha Sangh also gave a presentation. Minister Yadav also reached the Fisheries Federation office today. He took a departmental review meeting at the Federation and inspected the hatchery located in the premises. The Minister said that there is wide scope in the field of fisheries development. He told to transform this scope into reality. Principal Secretary Fisheries Development Ashwini Rai gave a presentation of departmental schemes and programmes.
---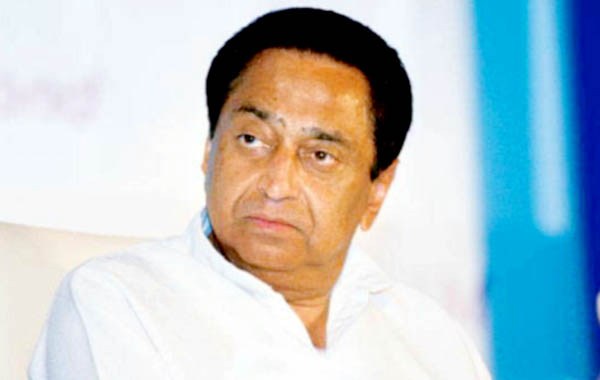 BJP leaders slam Kamal Nath regime for suspending 'Emergency' pension
Bhopal:MMNN: 5 January 2019


New Delhi, BJP leader and MP Vinay Sahasrabuddhe on Friday slammed Kamal Nath-headed Madhya Pradesh government for suspending 'pension' for about 2500 people who were imprisoned during Emergency under Maintenance of Internal Security Act (MISA). "No pension, only tension! Backdoor defence of Emergency," Mr Sahasrabuddhe tweeted. The pension scheme, called Loknayak Jayprakash Samman Nidhi, was started by the BJP government led by Shivraj Singh Chouhan in the state in 2008. It was later enshrined into law. A state government order on December 29 (under Kamal Nath regime) had said said the officials have been directed to carry out physical verification of former MISA detainees, and until this exercise is over, the monthly pension of Rs 25,000 should not be paid. Railway Minister Piyush Goyal had earlier the Madhya Pradesh government order. "Indira Gandhi's 'third son' stops pension to those who fought for democratic values during India's darkest days in the Emergency," he had tweeted.
---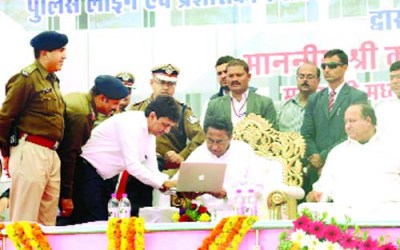 Change outlook and thinking as per need: CM Kamal Nath
Bhopal:MMNN: 3 January 2019


Bhopal, Chief Minister Kamal Nath said that changing rules and policy does not help much. There is need to change and assimilate one's thinking and outlook in accordance with the present requirement and changes taking place at a faster pace. He said that the need to work with new thinking, outlook and awareness should be understood. This is the age of new technology and internet. People are aware. Keeping all this in mind the officials should think about improving work and give their suggestions. Suggestions about what changes can be brought about should be given to the state government. CM Nath said that the poor and the weak should get the protection and support of the state government and they should also feel it. Relaxation in rules for their welfare can also be considered. It is not right to assume today that the rules and regulations, traditions being followed since long are correct. They should be tested with awareness and correct thinking. Officers-employees should look upon government service as public servants The Chief Minister told the officers / employees that they must respect their government service and make it respectable in the eyes of the public. See your government service as a public servant. He said that the government servant is the medium between of development and public welfare. He said that the officials should jointly conduct public hearings with MLAs and people's representatives. They should solve public grievances. If any problem cannot be resolved at their level, then they should seek the support of the legislators. Chief Minister Nath said that I am a public representative and will fulfill my responsibilities cent percent. He said that I have faith that the officers will be ready to serve people with a new outlook, determination and enthusiasm. The level of administration and service level will be made excellent. Nath apprised himself with the development works being done in Chhindwara district. He said that the officers should do such excellent work, that the development of Chhindwara district sets an example. He said that Chhindwara owes its distinct identity to its new constructive, creative thinking, outlook and awareness. This should be maintained as we move ahead. Benefits of forest produce should reach forest dwellers, tribals He instructed that the benefits of forest produce like Chiraunji, Harra etc. should reach the forest dwellers and tribals. Full utilization of the amount meant for mineral development should be ensured. Government land and buildings that have been unused for years, should be used for public, poor and weaker sections. He said that several mines of W.C.L (Western Coalfields Limited) have closed down since several years. Land of these mines has been given on lease by the state government. Such land can be utilized to bring schemes to enhance industries and agriculture and job opportunities. Pace of development in Chhindwara as per manifesto The Chief Minister said that the irrigation facility should be expanded in Chhindwara district. While the full capacity of available irrigation reservoirs should be utilized, on the other hand the mini and micro irrigation facilities should be expanded. Irrigation facilities in Amarvada, Harrai and Tamia should be increased on priority basis. Special efforts should be taken to ensure that the people neither suffer the torment of displacement nor should forest land be destroyed. He said that all the departments should make such a work plan along with the legislators in the next 15 days that is correct and justified. He said that agriculture production has increased in Madhya Pradesh. Better use of this increased agriculture produce should be ensured. Economic activities have increased and people purchase power has increased after a large amount has been invested with construction of highways and other roads in Chhindwara. Nath said that gaushalas should be constructed and for this the active support of gram panchayat and villagers should be taken. He said that development should be given pace in Chhindwara as per the manifesto. Chhindwara Collector Dr. Srinivas Sharma apprised the Chief Minister with the development and public welfare schemes and work-plans being undertaken at a fast pace in the district at the meeting. Among those present at the meeting were MLA Sarvashri Deepak Saxena, Sohanlal Valmiki, Sunil Uike and Nilesh Uike, Divisional Commissioner Ashutosh Awasthi, Director General of Police Anant Kumar Singh and all district officials.
---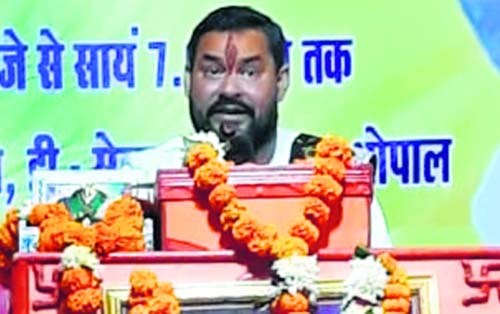 It is not possible to keep away from blood relatives
Bhopal:MMNN: 2 January 2019


Bhopal, On the second day of Shrimad Bhagwat Katha at Manokameshwari Mandir at Nehru Nagar Acharya Manoj Awasthi recited Bhagwat and said it is not possible to keep away from blood relatives. Describing the story of Gokarna Dhundkari, he said the people of the world do not love us. But God's love for us is selfless. We should devote us to God. He then narrated the story of birth of Shukhdev and death of Duryodhan. Acharya Awasthi said when Duryodhan died he remembered his family very much. He said blood relatives can never be separated.
---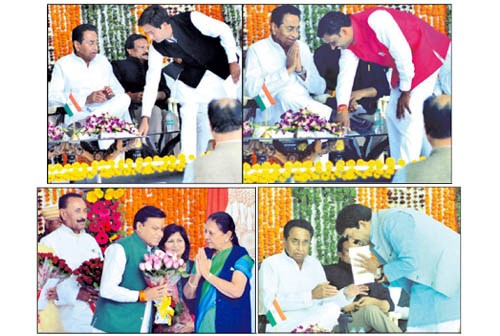 Neglected districts get representation
Bhopal:MMNN: 28 December 2018


Bhopal, Chief Minister Kamal Nath has taken care to maintain balance in his cabinet. The Congress has worked to give more representation to Bhopal, Betul and Raisen in order to strengthen its grip on these districts. Kamal Nath has kept in mind the 2019 Lok Sabha elections while constituting the cabinet. Currently BJP MLAs are in power from the areas where Congress has made its ministers. Many districts that were long neglected have got representation in Nath cabinet. Priyavritta Khinchi has been inducted in the cabinet and Rajgarh got representation in the cabinet for the first time after independence. Ministers have been made from Betul and Raisen after decades.Sukhdev Panse, senior party leader and elected for the second time from Multai, has also been made a minister. Betul was also a neglected district. From Bhopal, veteran party leader and former minister Arif Aqueel has been inducted. Congress has inducted two MLAs from Bhopal in the state cabinet. After a gap of 15 years, a Muslim in form of Arif Aqueel has been given place in the cabinet, while PC Sharma, a Brahmin MLA, has been made a minister to satisfy the Brahmin voters, said sources. It is likely that Aqueel will get charge of minority affairs and gas relief, while Sharma will also get an important portfolio. Since two ministers in the new cabinet are from Bhopal, Congress is likely to get benefit during the coming Lok Sabha polls. Moreover, this could be beneficial to the party in the local body elections scheduled to be held late next year. Pachouri and Digvijaya camps are considered powerful in Bhopal. Of three Bhopal seats won by Congress, two are from Digvijaya's camp and one, Arif Masood, from Pachouri camp. Aqueel has been elected to the House for the sixth term. He was elected in 1990, 1998, 2003, 2008 and 2013. 70-year-old PC Sharma has been elected twice as MLA, earlier in 1988. He was the director of Pollution Control Board, a corporator and has also been the president of Bhopal Development Authority. Ensuring that caste composition of the state is adequately represented, chief minister Kamal Nath has inducted nine minister from Thakur caste, five from OBC, five from scheduled caste, four from scheduled tribe, two from brahmin community, one is a Muslim and two are women. Thirty two-year-old Jaivardhan Singh, an MLA from Raghogarh and the son of Digvijay Singh is the youngest member of the cabinet. Congress rebel Pradip Jaiswal who contested as an independent from Wara Seoni and defeated CM Shivraj Singh Chouhna's brother-in-law Sanjay Singh Masani who had defected to Congress ahead of polls, was the lone independent MLA who is in the cabinet. None of the two MLAs from BSP and the lone MLA from SP was given any representation in the cabinet. The portfolios of the ministers would be allotted later. First cabinet meeting of the Congress government has been convened in the evening on Tuesday at PCC and NP Prajapati who has won from Gotegaon in Jabalpur has been nominated by the Congress party for the post of speaker.
---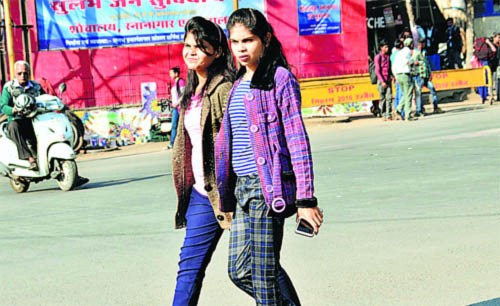 Relief from biting cold, city's night temp at 11 degrees
Bhopal:MMNN: 27 December 2018


Bhopal, People are getting some relief from biting cold due to partially cloudy skies. On Tuesday the city's night temperature was recorded at 11.4 degrees C, while the day temperature was 25.6 degrees. The weatherman said there has been no fall in day temperature as the skies remain partially cloudy. However the day temperature would fall once the skies would become clear. The night temperatures are likely to fall slightly in State in next few days. In last 24 hours, weather remained dry in state. Khajuraho, Rewa and Mandla reeled under cold wave. Minimum temperatures of Indore and Chambal divisions were above normal level. The minimum temperatures of Gwalior, Ujjain and Bhopal divisions remained at normal level. This is the longest spell of cold in this winter season so far. Cold continue to give torrid time to people despite marginal rise in mercury level. With this, seasonal diseases are on rise in State. People and children with weak stamina are easily catching up cold, cough and normal fever. Hospitals are witnessing beeline of patients suffering from seasonal diseases. Meanwhile, the India Meteorological Department forecasts northerly, northwesterly light to moderate winds that are likely to prevail over northern plains during next 3- 4 days. Minimum temperatures are likely to fall by 2-3°C over many parts of northwest and central India during next 2-3 days. Cold wave conditions is likely to expend over some parts of Madhya Pradesh, Rajasthan and Gujarat from December 26. Cold wave conditions continued to prevail over parts of Eastern Madhya Pradesh on Tuesday. Regional Meteorological Centre, Bhopal has released warning of cold wave conditions for Rewa and Shahdol divisions and Morena, Bhind, Gwalior, Datia, Tikamgarh, Chhatarpur, Panna and Mandla districts of MP.
---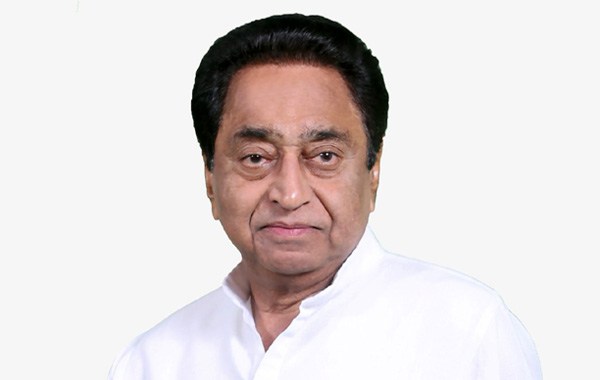 Kamal Nath's council to be sworn in today
Bhopal:MMNN: 25 December 2018


Bhopal, Madhya Pradesh Governor Anandiben Patel will administer the oaths of office and secrecy at the Raj Bhavan to members of Chief Minister Kamal Nath's Council at 1500 hrs on Tuesday, official sources said. Late Thursday, Mr Nath left for the national capital for the purpose of deliberating on the names of the ministers-to-be with Congress President Rahul Gandhi and other bigwigs.Owing to the fact that the Assembly has 230 elected members, the maximum permissible strength of the Council is 35 including the Chief Minister, who was sworn in alone on December 17. It is believed that approximately two-dozen minsters will take oath on Tuesday.According to information received from the MP Congress spokesman, Kamal Nath has been in Delhi for the last two days to discuss the formation of the Cabinet, and there is a possibility that its decision will be stamped tonight. After that, the Cabinet can swear on December 25. Kamal Nath alone took oath of Chief Minister on December 17, six days after the results of the Madhya Pradesh assembly elections. If the Cabinet expands on December 25, then its Cabinet members will take oath after eight days of taking their oath.It is informed in the information received from party sources that one or two independent MLAs can also be included in the Cabinet of Madhya Pradesh. Let us tell you that the session of the Madhya Pradesh Assembly will begin on January 7.
---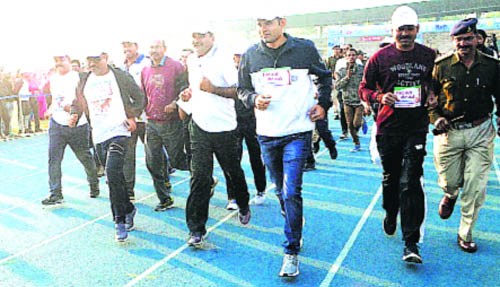 Divisional commissioner, collector run to give message of voting
Bhopal:MMNN: 20 November 2018


Bhopal, Divisional Commissioner and collector ran along with thousands of city dwellers to give message of voting under Run for Democracy programme held at TT Nagar stadium. The run was organised to target the urban masses and remind them about their right to exercise their franchise People had arriving at the stadium from 5.30 in the morning. The winners were announced after the marathon got over. In the men's category, Rohit Yadav completed the 11-kilometre stretch in the shortest time, winning Rs15,000 and a medal. Ritesh Ohre won Rs10,000. Avinash Patel won Rs5,000. In the women's category Manisha Dubey won Rs15,000. Champa Maurya won Rs10,000. Muskan Kushwaha won Rs5,000. Sudam Khade, district collector, Bhopal, said Run for Democracy was organised to target the urban masses and remind them about their right to exercise their franchise. We're overwhelmed at this warm response from cityfolk, he said. Over 30,000 Bhopalites took part in a marathon Run for Democracy, held on Saturday morning, breaching all barriers of age, gender and class. The marathon was organised by the Election Commission under its campaign, Zidd Karo, Vote Karo, which aims at motivating people to exercise their right to franchise in the forthcoming Assembly elections, to be held on November 28. Run for Democracy was the last event of the campaign. The event proved to be a huge success because of the massive crowd which enthusiastically took part in the marathon and ran for the biggest democracy of the world. Run for Democracy started out from the Tatya Tope Stadium at 6.45 am and was divided into three stretches 11 km, 5 km and 2 km of which the participants were free to choose any stretch. The run started out from the stadium premises, then turned to Roshanpura Square, moved on towards Gauhar Mahal and came back to the stadium. The organisers put in all their efforts to make the run a successful and fun event as the participants were considered 'communicators' who would influence other people to vote. Later, many bands performed live in front of the crowd. An oath-taking ceremony was held by collector of Bhopal Sudam Khade enthused the crowd to vote on November 28. They added a Zumba session, where the trainers made the crowd dance to their beats.
---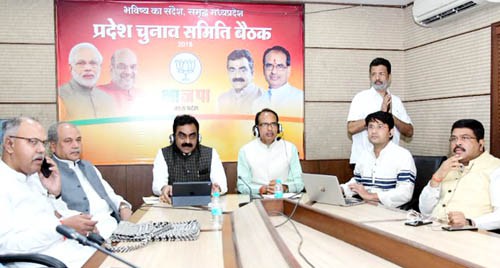 CM gives mantra of success to candidates
Bhopal:MMNN: 13 November 2018


Bhopal, CM Shivraj Singh Chouhan gave mantra of success to party candidates in the elections. He said the workers should work with enthusiasm and confidence. The CM addressed all party candidates, party district presidents, assembly in-charges and others through audio bridge. He said we all know that we want to come to power to serve the people. The CM said the present Assembly election is not to make him Chief Minister or for the success of other party candidates but for future of Madhya Pradesh. CM Chouhan said that the Assembly election supports new India of Prime Minister Narendra Modi. He said we are doing work in the direction of constituting prosperous Madhya Pradesh. He said Congress is making false promises doing work of duping the public. He said he does not want to become CM to enjoy the power but to make lives of 7.5 crore people of the State. Chief Minister said that Congress did not take any steps towards development of the State in last 50 years and when BJP does something positive for the development of the State then Congress leaders become angry. He said that resentment existed among public of the State as hurdles created by Congress in development of State in last 50 years.The CM said we have only one target of victory, victory and victory. He exhorted party workers and candidates to make a roadmap for the win and implement it in a systematic and planned way.
---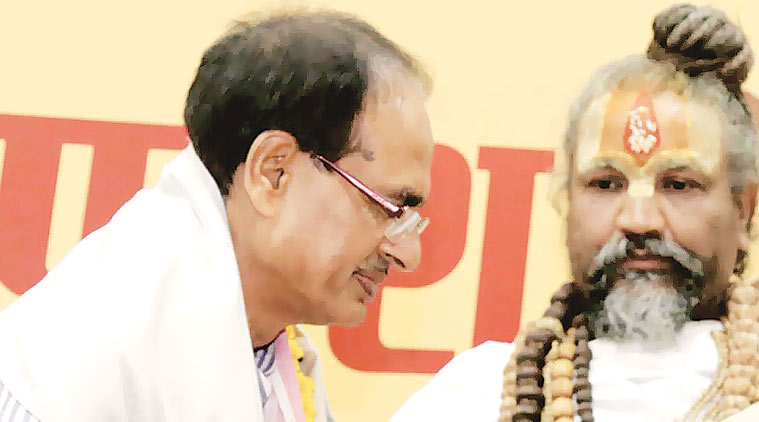 Madhya Pradesh: Computer Baba expelled from Digambar Akhara
Bhopal:MMNN: 2 November 2018


Days after he opened a front against the BJP-led government in Madhya Pradesh, Computer Baba a former minister of state was expelled from Digambar Akhara on Thursday. Based in Indore, Computer Baba, whose real name in Namdev Tyagi, had resigned from a government panel accusing the Shivraj Singh Chouhan government of being anti-religion and alleging that it had failed to stop rampant illegal mining in the Narmada river. He held two gatherings recently, one in Indore and another in Gwalior, taking on the state government. In a bid to scuttle Baba's campaign a gathering of saints who support the state government met last week in Bhopal. Despite repeated attempts, Computer Baba could not be reached for comment on his expulsion. Sources said he was expelled for maligning the image of the saint community.
---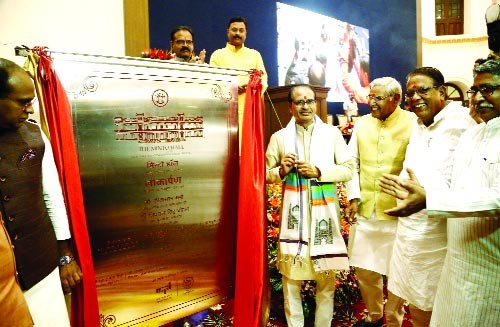 Minto Hall becomes example of heritage preservation: CM
Bhopal:MMNN: 4 October 2018


Bhopal, The Chief Minister Shivraj Singh Chouhan said that the Minto Hall International Convention Centre is a fine example of heritage preservation. This has been restored without changing its original form. Chouhan was addressing the dedication function of Minto Hall International Convention Centre renovated at a cost of Rs. 65 crore. The Speaker Vidhan Sabha Dr. Sitasharan Sharma presided over the function. Chouhan mentioned that the history of this building is connected with Madhya Pradesh's history. Many memories are connected with this unique building. Madhya Pradesh has glorious history of parliamentary traditions. Keeping in view the maintenance and better use of this heritage, it has been developed as the International Convention centre. This will make us feel proud. Chouhan congratulated all, who rendered cooperation in completing this work. The Speaker Vidhan Sabha Dr. Sharma mentioned that the people of the state have received a unique gift in the form of the International Convention Centre. This building has emerged in the new form after 185 years approximately. This historical building has seen many eras. The Principle Secretary Hariranjan Rao informed that this centre has been made as per the heritage policy of the state. The CM Chouhan honoured craftsmen, service team, interior decorators, members of engineering, architect and management team involved in the restoration work. A short film focusing Minto hall was showcased at the programme. He also took the round of the Minto Hall. Minister for Panchayat and Rural Development Gopal Bhargava, Minister for Public Health Engineering Sushri Kusum Mehdele, Minister for School Education Kunwar Vijay Shah, Minister for Women and Child Development Smt. Archana Chitnis, Minister for Revenue Umashankar Gupta, Minister of State for Tourism and Culture Surendra Patwa, Minister of State for Cooperative Vishwas Sarang, Minister of State for Ayush Jalam Singh Patel, Mayor Alok Sharma, Member of Parliament Alok Sanjar, Former Chief Minister Babulal Gaur, MLAs and other Public Representatives were present on the occasion. Vote of thanks was proposed by the Managing Director of the Tourism Development Corporation Ilayya Raja T. Minto Hall The construction of the Minto Hall was started in the year 1909 and completed by 1936. This building was used as Vidhan Sabha from 1956 to 1996. In the year 2014, it was handed over to the Tourism Corporation for conservation. It has been restored without changing its original form. This building has seating capacity of about 1100 persons. The restoration work of this heritage building has been completed within a period of 2 years by spending Rs. 65 crore. The Minto hall has been equipped with most advance audio-video system, fire extinguishing system and air conditioning system. The original paintings made on the walls of this building have been kept intact. The building has been renovated using old technique.
---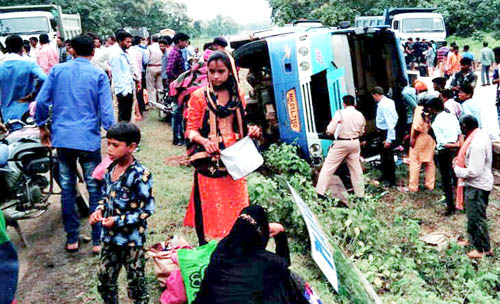 Bus coming to Bhopal overturned in Sultanpur
Bhopal:MMNN: 31 August 2018


Bhopal, Passenger bus lost control and overturned in Sultanpur in Raisen district. More than 20 passengers were injured in the accident out of that 5 people are seriously injured in this incident. The injured passengers have been admitted to the local government hospital of Sultanpur. According to the information, the bus of Mahadev Travels was coming to Bhopal from Sultanpur. Meanwhile, at Sultanpur National Highway no.12 bus overturned near Binaika Village. In this accident, more than 20 passengers sitting in the bus have suffered serious injuries. It was said that the bus was overloaded and there were more than 40 people in it. Shouting and crying started after accident: After being uncontrolled, the bus overturned and then there was a rift in the passengers. There was a loud noise among the people. Some passengers were pulled out by breaking the window glasses of the bus, while many passengers were trapped. After getting the information of accident, local villagers reached the spot and took the passengers out of the bus and then they were sent to hospital. Many women, children are also included in the injured. Police initiated investigation.
---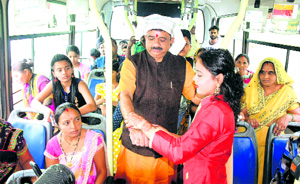 Mayor inspects City Red buse
Bhopal:MMNN: 28 August 2018


Bhopal, On the occasion of Raksha Bandhan, Mayor Alok Sharma inspected the red buses of the city. Sharma took stock of the bus fare from the conductor and women. The mayor told them that he wanted to know if the sisters were getting proper facility in the buses. Women across the city enjoyed a free ride in low-floor and midi buses of Bhopal City Link Limited (BCLL) to celebrate Raksha Bandhan as Mayor Alok Sharma announced not to charge women passengers travelling in these buses on August 26. Bhopal Municipal Corporation (BMC) had offered a special offer for women so that they could celebrate the festival completely. The decision was taken to provide convenient and comfortable ride to women from one place to another. Mayor Alok Sharma and BCLL Director Kewal Mishra also travelled in buses and interacted with commuters. They ensured whether they were still asked for a fare ticket by the conductor. Meanwhile, women also tied Rakhi to the duo and thanked them for the service. Women also used handkerchiefs to tie Rakhi to Mayor and BCLL Director.They told the duo that they have not been charged even a penny from the conductor and praised the service. Mayor Alok Sharma said, "Free travel facility was available for women passengers in both air-condition and non-AC buses from 8 am to 10 pm on August 26.Keeping in view heavy rush on Raksha Bandhan, bus drivers and conductors were asked to ensure that the women passengers get seats without any hassle.
---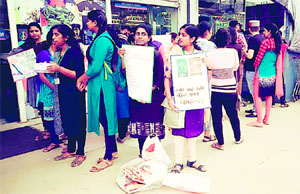 AIIMS students conduct Bhopal with Kerala campaign
Bhopal:MMNN: 23 August 2018


Bhopal, The students of All India Institute of medical Sciences (AIIMS) conducted Bhopal with Kerala campaign to help flood victims of Kerala. The MBBS, nursing and PG students of AIIMS urged the people to help the Kerala flood victims. A separate centre has been set up at AIIMS to collect donation material for Kerala people. The students said thousands of people have been rendered homeless in Kerala. They urged the people to donate clothes, blankets, dry food items, bed sheets and other items for the flood affected people.
---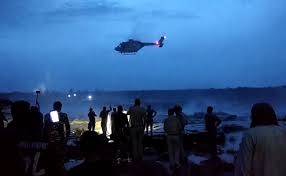 On Video, 11 Swept Away In Madhya Pradesh Flash Flood; Over 40 Rescued
Bhopal:MMNN: 16 August 2018


Eleven people who were out on a picnic at a waterfall in Madhya Pradesh's Shivpuri district were swept away by sudden strong currents on Wednesday. The police said all of them are feared dead. Forty-five others who were trapped at several locations at the rocky base of the waterfall have been rescued, the police said. The people were enjoying an outing on Independence Day at Sultangarh waterfall, near Gwalior district, when it started raining heavily upstream. The 11 people were standing on the middle of the rocky stream when the water level began to rise suddenly in great force. They were then pushed by the strong currents towards the edge of the waterfall's steep drop. Despite their best efforts to walk to the edge, they couldn't go against the current and were swept away at 4:40 pm. It was all caught on camera. "Forty-five people in all... trapped on rocks downstream after a sudden increase in water level following a heavy downpour at the Sultangarh waterfall, have been rescued," senior police officer Rajesh Hingankar said. Madhya Pradesh minister Yashodhara Raje Scindia praised the administration for acting swiftly and rescuing the stranded people within a few hours. The rescue operation involved teams of the navy, Border Security Force and the state disaster response force. A helicopter was also used to rescue five of the 45 people, Mr Higankar said. Chief Minister Shivraj Singh Chouhan, who had been overseeing the rescue efforts, thanked Home Minister Rajnath Singh and Defence Minister Nirmala Sitharaman for their quick support.
---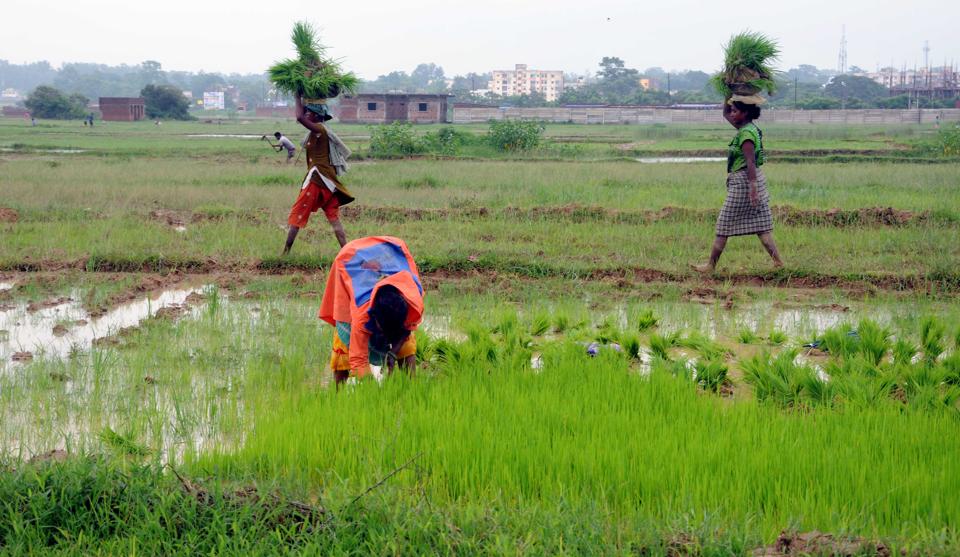 MP farmers in fix with poll sops from govt, oppn
Bhopal:MMNN: 4 August 2018


The Madhya Pradesh farmer is in a fix. The Bharatiya Janata Party (BJP) government is offering him the option of paying just 50% of the principal on the loan he has taken, promising to waive the interest on it. The Congress party is claiming it would waive all farm loans if it comes to power in the state for the first time in 15 years. Both parties are wooing farmers ahead of state elections later this year. "The farmers fear that if they settle their loans now and the Congress comes to power, they will lose out. This has resulted in farmers showing tepid interest in the government's Samadhan scheme," an official in the government's cooperative department said. In the past four months, only 13% of the 1.65 million farmers who had been declared defaulters have got themselves registered for availing of the benefits of the scheme applicable to cooperative bank loans. The interest waiver alone would cost ?2,600 crore. Given the unenthusiastic response from farmers, the state government has extended the deadline for the scheme until August 31 from July 31. The deadline had earlier been extended to July 31 from June 15 after only 4% of the defaulters had turned up to join the scheme. The cooperative department is going the extra mile by holding door-to-door campaigns and collecting letters of consent from farmers to take advantage of the scheme. "It is getting very difficult to convince farmers on the field as they are hoping that the government will announce full waiver of the loan under the election pressure," said a second official of the cooperative department who, like the first, requested anonymity. Farmers don't want to lose out, said Bhartiya Kisan Union leader Anil Yadav. "In Rajasthan, the BJP government of chief minister Vasundhara Raje waived crop loans upto ?50,000 so farmers, especially marginal farmers, are waiting for such an announcement. The BJP government is under pressure and they want to resolve the problem of defaulting farmers before the election and this is the reason they are convincing them by getting letter of consent," Yadav said. Madhya Pradesh Congress Committee (MPCC) spokesperson JP Dhanopia said only those farmers who were BJP activists had shown interest in the scheme. "Congress president Rahul Gandhi made the announcement of waiving the entire crop loan and farmers are showing their trust in him," he said. "The letter of consent is nothing but showing the nervousness of the BJP government to convince the farmers in their favour," said Dhanopia MP cooperative minister Vishwas Sarang said: "Congress is trying to create confusion but farmers of Madhya Pradesh are smart. Over 600,000 farmers have signed letters of consent and the numbers will surely increase till August 31."
---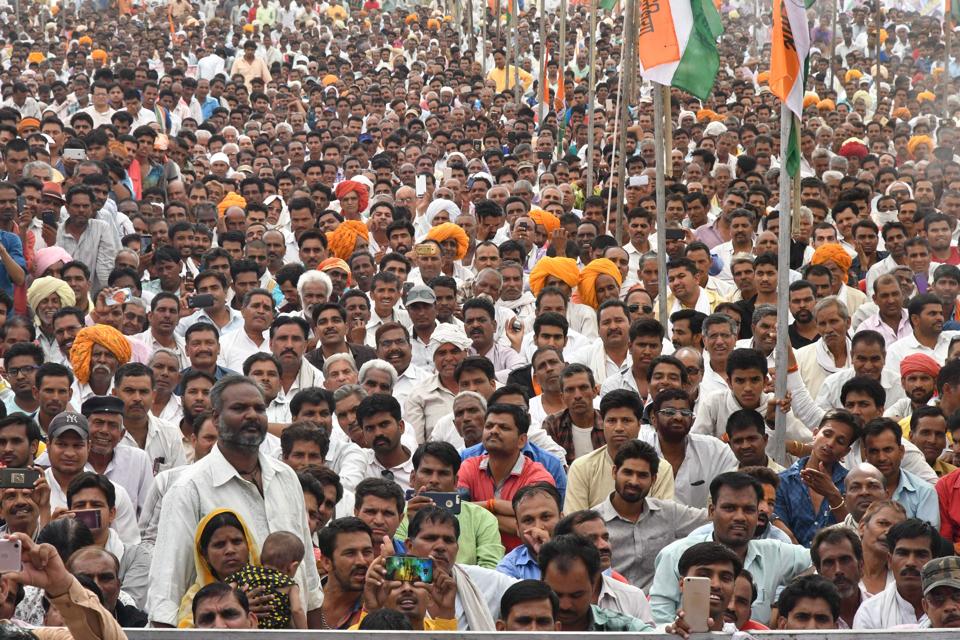 MP?Congress plans six-tier structure for assembly polls, Jodhpur
Bhopal:MMNN: 1 August 2018


Out of power since 2003, the Congress party in Madhya Pradesh will have a six-tier command and control structure from district to booth level by mid-August for the upcoming assembly polls in November. This is to ensure they are able to match the incumbent BJP in election management, party sources said. As Congress is a mass-based party and not cadre-based like the BJP, booth level management has been its Achilles heel in each election. It has always fallen upon the candidate concerned to manage the entire election, be it campaigning or booth management, with little help from the party organisation, the source, who didn't want to be identified, said. However, things will be different this time. "Booth-level workers are the backbone of the party during elections. Strong candidates and a well-oiled team of supporters will be able to campaign effectively and man all the polling booths to ensure that the party supporters do not face any problems while casting their vote. Ma- ny voters are undecided till the last moment and presence of a large number of Congress workers in the polling booth gives add- ed confidence to the voter to cast his vote in the party's favour," said a senior Congress leader, who did not want to be named. At the top of the pyramid wou- ld be the 61 Congress district un- its. Under them would be the blo- cks, and each block will have two sub-blocks under them. Depending on the size of the blocks, there will be three to four mandalams to each sub-block. The mandalams have been sub-divided into sectors, with three sectors in each mandalam. Each sector will have eight to 10 booths under them. There are 488 blocks and roughly 65,000 polling booths spread across 230 assembly constituencies. With the party planning to have 11 members for each polling booth, the party will have over 6.5 lakh workers at the polling booth level working for the Congress candidates. Congress media coordinator Narendra Saluja recently said that the Congress party annou- nced names of 85 office-bearers and district incharges have been chosen from among them. It will be the duty of each district inch- arge to ensure that the blocks, sub-blocks, mandalams, sectors and polling booths are property managed. They will report to Madhya Pradesh incharge Deepak Bawaria and State Congress president Kamal Nath. "The idea is to give a proper organisational support to the candidate... Most of the details have been worked out and we will announce the names right up to the booth level workers within a week," the senior leader said.
---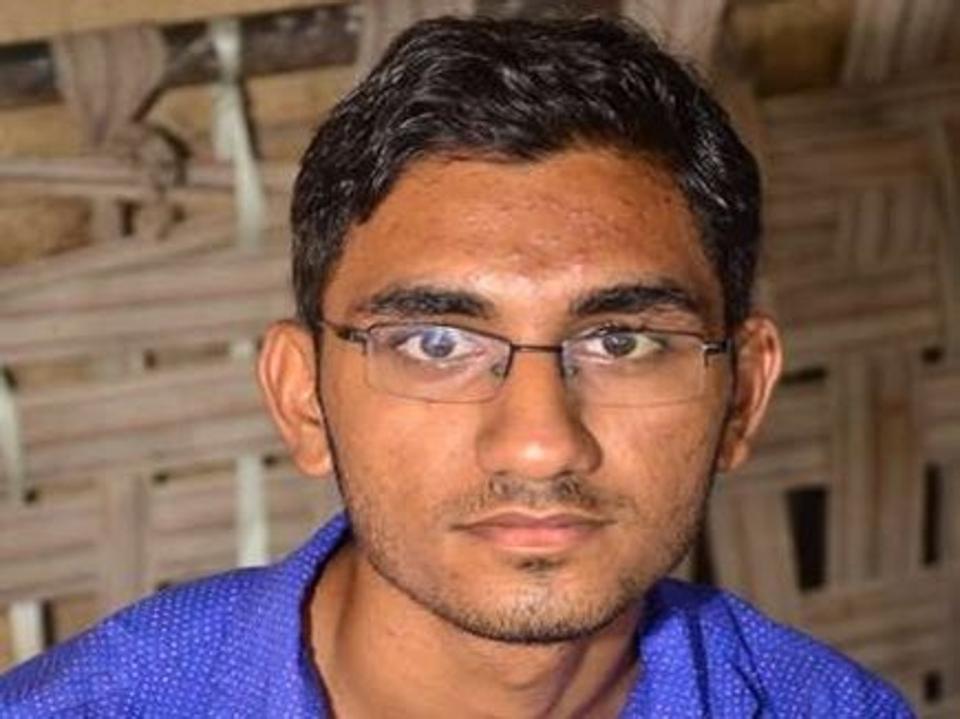 Hard work pays off Asharam to get pucca house, electricity and toilet State govt to bear expenses on his fee at AIIMS, Jodhpur
Bhopal:MMNN: 24 July 2018


A transporter and his friend in Jabalpur have been booked for stripping his three tribal employees naked and beating them in a market for allegedly stealing 120 litres of diesel. Although the incident happened on July 11 night, no FIR was registered immediately as the victims feared for their lives. Police swung into action after a video of the incident went viral on social media. The accused have been identified as transporter Guddu Sharma and his friend Sheru, a resident of Jabalpur. Both are absconding and police have launched a hunt for them. The victims were identified as Suresh Thakur (46), Ashish Gond (24) and Golu Thakur (23), all residents of Mandla district, who were stripped completely naked and lined up against a shuttered shop along Andhmook bypass road to face action for allegedly stealing 120 litres of diesel. The two accused have been charged with beating and threatening the victims with dire consequences and also under SC/ST Prevention of Atrocities Act. A medical examination of the victims was done, police said. In the video, Guddu is seen showering abuses and mercilessly beating the victims on their hips with a baseball bat. Guddu repeatedly asks them to raise their hands or he would hit them on their hands with full force and break them. The victims were repeatedly asked how much diesel they had stolen. Guddu tells them they will remember their theft when experience the pain. His accomplice who was shooting the video of the act is heard saying they would have to suffer as they had committed a crime. When one of the victims feels giddiness and almost falls on the ground the main accused charges him with putting on an act. The video suggests it was shot at the behest of or in knowledge of the accused. Several people are seen watching the act but nobody came forward to rescue the victims. Sanjeevani Nagar police station in-charge, Bhuvneshwari Chauhan said the victims were initially not willing to lodge the FIR out of fear of facing the wrath of the accused. However, police assured them of action against the accused and safety for them.
---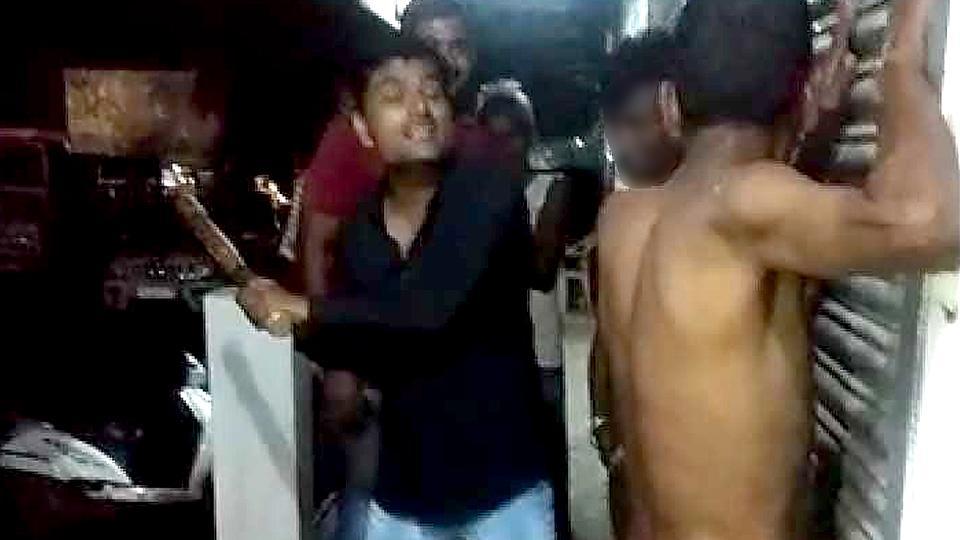 Three tribals stripped naked, beaten in MP's Jabalpur on charge of stealing diesel
Bhopal:MMNN: 17 July 2018


A transporter and his friend in Jabalpur have been booked for stripping his three tribal employees naked and beating them in a market for allegedly stealing 120 litres of diesel. Although the incident happened on July 11 night, no FIR was registered immediately as the victims feared for their lives. Police swung into action after a video of the incident went viral on social media. The accused have been identified as transporter Guddu Sharma and his friend Sheru, a resident of Jabalpur. Both are absconding and police have launched a hunt for them. The victims were identified as Suresh Thakur (46), Ashish Gond (24) and Golu Thakur (23), all residents of Mandla district, who were stripped completely naked and lined up against a shuttered shop along Andhmook bypass road to face action for allegedly stealing 120 litres of diesel. The two accused have been charged with beating and threatening the victims with dire consequences and also under SC/ST Prevention of Atrocities Act. A medical examination of the victims was done, police said. In the video, Guddu is seen showering abuses and mercilessly beating the victims on their hips with a baseball bat. Guddu repeatedly asks them to raise their hands or he would hit them on their hands with full force and break them. The victims were repeatedly asked how much diesel they had stolen. Guddu tells them they will remember their theft when experience the pain. His accomplice who was shooting the video of the act is heard saying they would have to suffer as they had committed a crime. When one of the victims feels giddiness and almost falls on the ground the main accused charges him with putting on an act. The video suggests it was shot at the behest of or in knowledge of the accused. Several people are seen watching the act but nobody came forward to rescue the victims. Sanjeevani Nagar police station in-charge, Bhuvneshwari Chauhan said the victims were initially not willing to lodge the FIR out of fear of facing the wrath of the accused. However, police assured them of action against the accused and safety for them.
---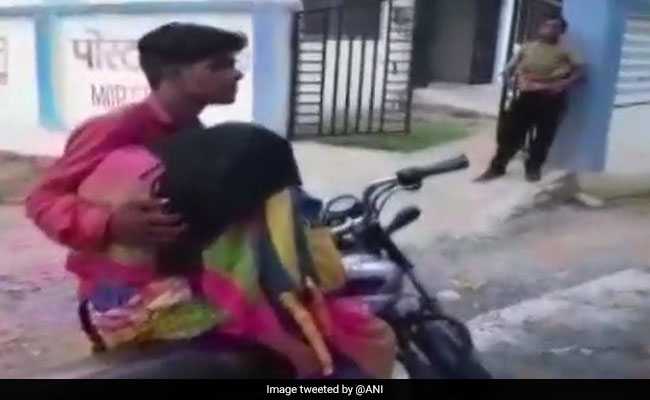 Son ties mom's body to bike, drives it for postmortem in Madhya Pradesh
Bhopal:MMNN: 11 July 2018


A video clipping of a youngster transporting his mother's dead body on a motorcycle to a postmortem centre in Tikamgarh district went viral on Tuesday, causing a flutter in the administration and the police department. According to police officers familiar with the matter, the woman, Kunwar Bai, a resident of Mastapur village was bitten by a snake on Sunday and died despite efforts to rush her to a community health centre at Mohangarh. The local police then reportedly asked Rajesh, the woman's son, to take her body to the postmortem centre at Tikagamgarh district headquarters, about 35km away. The administration, however, did not provide Rajesh a hearse. Rajesh then reportedly tied his mother's body on his motorcycle and transported it with help from his cousin. While bringing the woman's body back to the village, Rajesh was, however, provided a hearse by the hospital administration. When asked about the incident, district collector Abhijeet Agrawal said he was told by the health department authorities that immediately after the snake bit his mother, Rajesh wanted to take her to a temple in the hope that she would be cured. He later took her to the district hospital where she couldn't be saved. He said the health department provided Rajesh a hearse for his journey back to the village from the hospital. Had the youngster tried to contact a 108 ambulance, he would have got a hearse to take his mother to the district hospital, added the collector.
---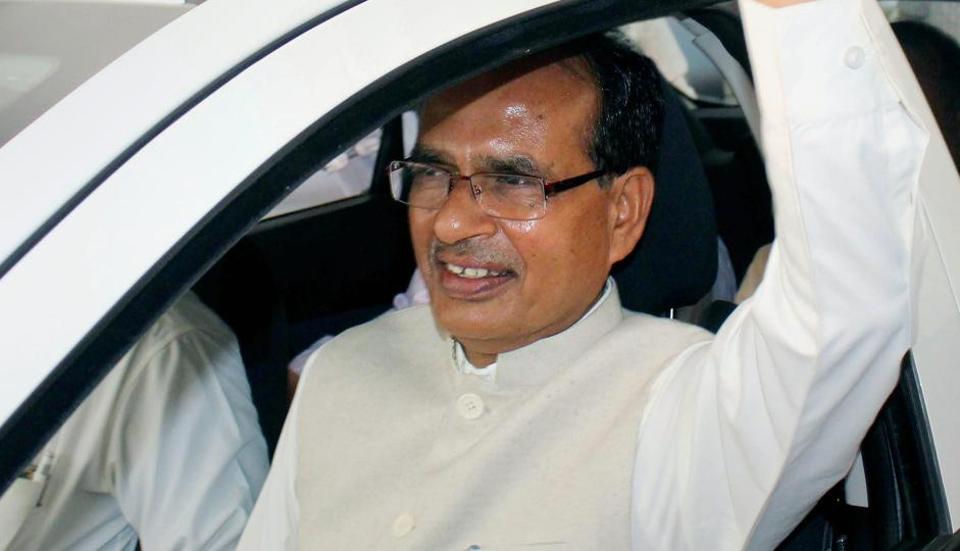 MP Congress alleges Shivraj Singh Chouhan used roads fund to buy SUV worth Rs 30 lakh
Bhopal:MMNN: 2 July 2018


Concluding its three-day parallel 'monsoon session' on state assembly premises, opposition Congress slammed chief minister Shivraj Singh Chouhan for the purchase of a Toyota Fortuner SUV worth Rs30 lakh from a 'Kisan sadak nidhi' for him. Kisan sadak nidhi is a fund maintained by Madhya Pradesh State Agriculture Marketing Board commonly known as Mandi Board, for construction and upgrading of roads and bridges in rural areas. Leader of opposition in the assembly Ajay Singh said, "It was unfortunate that when farmers were committing suicide in the state a Fortuner vehicle worth Rs30 lakh was purchased for the CM as he happened to be the co-chairman, empowered committee of Kisan sadak nidhi." The opposition Congress held a 'parallel monsoon session' on the state assembly premises for three days beginning from Wednesday to protest adjournment of the House sine die. Ajay Singh said this purchase took place a month prior to Mandsaur police firing on June 6, 2017, which claimed lives of five farmers. A sum of Rs32,070 was spent through an 'RTO agent' to get a VIP registration number of the vehicle. This amount included charges realised by the agent, he added. He said when the chief minister was observing fast after Mandsaur firing the vehicle added to the CM's fleet at his official bungalow. Managing director Mandi Board Faiz Ahmad Kidwai confirmed that a vehicle was purchased for the CM's official use but, he added, he would have to check from which fund it was purchased. State government's spokesperson parliamentary affairs minister Narottam Mishra refused to comment.
---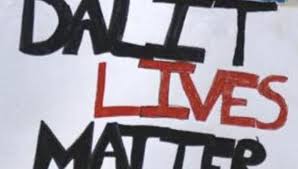 Dalit farmer in Madhya Pradesh set on fire over land dispute, four arrested
Bhopal:MMNN: 22 Jun 2018


Police in Bhopal district of Madhya Pradesh have arrested four men from the Yadav community for allegedly burning a 55-year-old Dalit farmer alive following a fight over a piece of land, a senior official said on Friday. According to the police, Tiran Yadav, his son Prakash and nephews Balbir and Sanju were arrested late on Thursday night for killing Kishorilal Jatav. Deputy inspector general of police Dharmendra Chaudhary said Jatav was given 3.5 acre of land in Parosia Ghatkhedi village in Berasia area, some 45km away from Bhopal, in 2000 by the government. However, a dominant Yadav family in the village had their land adjacent to his and had been tilling a portion of Jatav's field. A dispute started between Jatav and the Yadavs after the land was measured a couple of years ago. It became apparent that a portion under the possession of the Yadav family actually belonged to Jatav but it was unwilling to give up their claim. Jatav's son Kailash told the police that at around 9am on Thursday, his father came to know that some people were tilling his land. He saw Tiran, Prakash, Balbir and Sanju on the field when he rushed there along with his wife. When Jatav objected to it, the Yadav men started beating him as Tiran poured petrol on him and set him on fire. All of them fled from the spot. A severely burnt Jatav was taken to Bairasia government hospital where he died. After coming to know of the incident, a large number of villagers gathered at the hospital demanding the immediate arrest of the accused. They also threatened to stage a roadblock but a senior police official managed to convince them against taking the law into their hands. The villagers finally relented in the evening and took Jatav's body and cremated it. Choudhary said additional police force has been deployed in the village to stop any violence. Dalits make 200 million of India's 1.3 billion population and are at the bottom of the caste hierarchy. They have historically faced various forms of discrimination, including segregation, social boycott and violence, by people from castes higher in the hierarchy.
---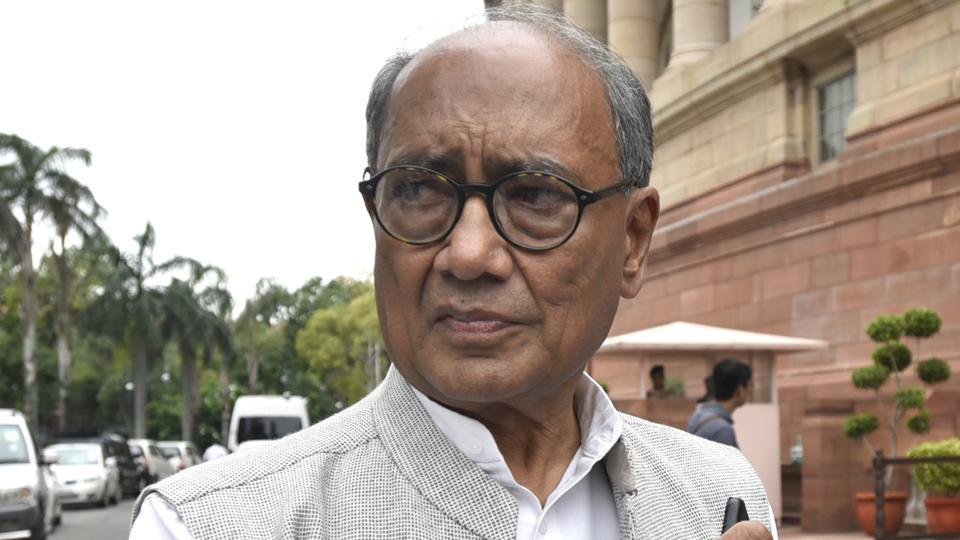 Criticised, Digvijaya Singh apologises for tweeting Pakistan bridge as Bhopal's
Bhopal:MMNN: 12 Jun 2018


Congress leader Digvijaya Singh on Monday apologised for tweeting a picture of a bridge in Pakistan and claiming it to be a railway bridge in Bhopal. AltNews, a website that cross-checks information posted on Twitter, pointed out to Singh that it was an old image of a damaged metro pillar in Rawalpindi, Pakistan that had been used on social media multiple times, with different locations mentioned. "My apologies. One of my friend sent it to me. My fault I didn't check up (sic)," tweeted Singh, replying to AltNews. He had earlier posted the picture and questioned the quality of the overbridge at Subhash Nagar Railway Gate at Bhopal. "Ek Bhajpa neta ke margdarshan me nirman ho raha hai, fir yah sab kyon aur kaise? Varanasi ki durghtna yehan bhi na ho jaaye (Construction is going on under the guidance of a BJP leader. Then why all this and how? Hope Varanasi-like mishap doesn't occur here too)," he had said along with the picture. Several Twitter users pointed out the mistake and criticised Singh. One Harish Jharia said, "That's not a crack. It's morphed dislocated piece of an RCC pillar. Such defects are not possible in modern structural process followed by builders @digvijaya_28 ji, don't spread false rumours." BJP dared him to prove that the picture pertains to the railway over bridge in Bhopal or tender an apology to people. State BJP spokesperson Rajneesh Agrawal said Digvijaya, whose regime saw "backwardness" of Madhya Pradesh, was now defaming the state. "If you have courage, then visit the site and point out the cracks or tender immediate apology," Agrawal said.
---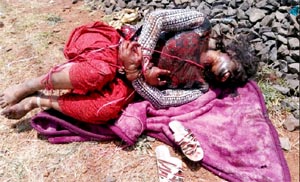 Blind murder of a woman
Bhopal:MMNN: 1 Jun 2018


Bhopal,A body of an unknown woman has been recovered from the railway line in Sukhi Sevania police station area. It seems that after killing the woman, someone packed her in a sack and thrown, her hands and legs were also bounded with rope. The body of the deceased seems 2 days old which was decomposed. Police registered a case and initiated investigation. According to the police, on Thursday morning at 11 AM, police got information of a body of a woman lying near to the railway track at Kalyanpur over bridge. Police reached the spot and recovered the body of a woman aged around 30-35 years. It was packed in a sack. Police opened the sack and found that the hands and legs of the body were also bound with rope. The face of the carrion was also burnt and scars were also there on the body. A t-shirt was also recovered from the spot. Police registered a death case and send the corpse to Hamidia Hospital for post mortem. Police say that it clearly the murder case but we are trying to identify the deceased initially.
---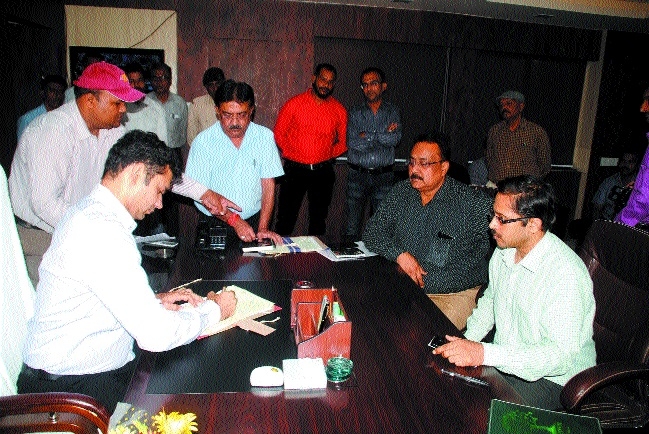 Avinash Lavania takes charge as Municipal Commissioner
Bhopal:MMNN: 26 May 2018


Newly-appointed Commissioner of the Bhopal Municipal Corporation (BMC) Avinash Lavania has joined the office and took charge on Friday. The new civic body chief, who replaced IAS Priyanka Das, took charge from in-charge Commissioner Ashish Bhargaw in the presence of the officials. The officials welcomed the new BMC chief with bouquets as per the custom while he was assuming the office. Lavania during interaction with officials and mediapersons said that the priorities of the city are his own. Later, he took information from officials regarding the ongoing works and schemes of the municipal corporation.On this occasion, Additional Commissioner M P Singh, Kamal Solanki, Malika Nigam Nagar, P K Shrivatsav, Ranveer Singh, Deputy Commissioners Harish Gupta, L R Koli, V K Shukla, B D Bhumarkar and others were also present.
---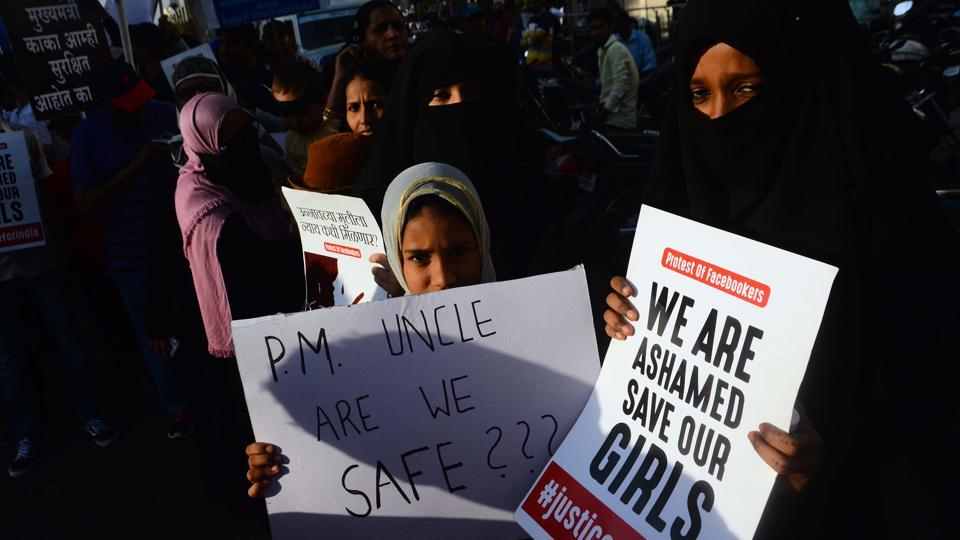 Uncle among three arrested for gang-raping MP minor for over a year'
Bhopal:MMNN: 23 May 2018


A 10-year-old girl was allegedly gang-raped by three people, including her paternal uncle, at Saket Nagar in Bhopal on several occasions over the last one year. Police arrested the accused with the assistance of one of her friends on Tuesday evening. Childline director (Bhopal branch) Archana Sahay said the girl had been staying with her paternal uncle and aunt for a year because she had no parents or siblings. "The matter came to light when the victim, a Class 5 student at a government school, told her 12-year-old friend that the accused used to do 'bad things' to her. She also confessed to being in great pain due to the repeated sexual assaults she was being subjected to," she added. The shocked friend informed her mother, who spoke to the victim in this regard. "Later, she shared a recording of the conversation with us," said Sahay. Rashmi Mishra, additional superintendent of police with the Bhopal crime branch, said the paternal uncle had started raping the girl soon after he took her under his wing. "One day, an engineering student and a minor boy found the uncle sexually assaulting the girl in a common area of the building. Following this, they began blackmailing and raping her too," she added. Mishra said the repeated sexual assaults had badly affected the girl. "She sounded just like an adult while registering the FIR with us. We shifted her to a girls' shelter after conducting a medical examination." This is just the latest in a string of sexual assaults involving children to have occurred in the state over the last few weeks. While an under-aged girl was raped and murdered by her uncle in Dindori a fortnight ago, a Class 10 student from Mandsaur was gang-raped in a jungle by five people over a period of three days last week. In yet another ghastly incident, a minor was allegedly raped before being killed in Satna last Tuesday. In 2016, Madhya Pradesh witnessed as many as 4,717 cases - the third-highest in the country - being registered under the Protection of Children against Sexual Offences Act.
---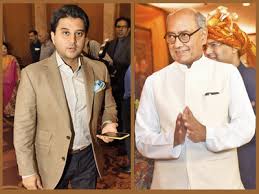 Jyotiraditya-Digvijaya cold war unlikely to end soon'
Bhopal:MMNN: 17 May 2018


BHOPAL: Taking potshots at the lunch politics of Congress leader Jyotiraditya Scindia at Raghogarh fort, the home of Congress leader Digvijaya Singh, BJP Rajya Sabha member Prabhat Jha said that absence of Digvijaya Singh during the lunch party in his own house clearly shows that Congress is still a divided house and the cold war between Scindia and Digvijaya is unlikely to end soon. Jha's statement came after Scindia, the Congress head of campaign committee, reached Raghogarh fort in Guna district on the invitation of party MLA Jaiwardhan Singh, son of Digvijaya Singh, to break the ice between the two families. Scindia, during his twohour stay on Wednesday also visited the fort area and met members of royal family of Raghogarh before sharing a meal with them. He was accorded a warm welcome by the royal family Jha, who is a staunch critic of Scindia, said that the lunch politics was aimed at displaying dominance between the Mahal (fort) and Raj Mahal (palace) ahead of assembly elections in the state. But, the Congress is far away from the poor and needy. "This was an invitation to Raj Mahal (palace) by the Mahal (fort). Scindia shares meals only with the rich and wealthy. He will be accorded a `three-gun salute' as he was the Maharaja during erstwhile British era. The Congress leader would never share a meal with the poor", alleged Jha. The BJP leader also raised questions on the absence of senior Congress leader Digvijaya Singh during the lunch party. He said there were differences between Digvijaya and Scindia since the time of late Madhav Rao Scindia, father of Jyotiraditya. which continues till today. Since Jyotiraditya has been appointed in-charge of the election campaign committee ahead of assembly polls, he is trying to save his position pretending to be cordial with his opponents. "It is very much clear that Congress is a divided house headed by seven satraps - Kamal Nath, Digvijaya, Scindia, Suresh Pachauri, Kantilal Bhuria, Rajmani Patel and Arun Yadav - and these satraps will never unite. The show of amity is a farce", Jha alleged.
---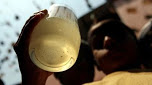 Sarpanch, two relatives die after drinking contaminated water in MP
Bhopal:MMNN: 15 May 2018


A woman sarpanch and her two relatives died after drinking contaminated water near Ratlam in Madhya Pradesh, officials said on Monday. Ravdi police station inspector Ram Singh Rathore said the deceased were identified as Maya Bhuria (32), the sarpanch of Selaj Maida, her mother-in-law Devli Bai Bhuria (65) and the sarpanch's niece Seema Bhuria (16). Devli Bai Bhuria died on Sunday evening, while Maya Bhuria and Seema Bhuria breathed their last on Monday during treatment, he said. Kesri Bai Bhuria (40), who is the sister of the sarpanch's husband, is being treated in the district hospital where her condition is improving, the police officer said. Rathore said samples of the contaminated water have been sent for laboratory tests and the bodies have been sent for post-mortem. All three drank water from the same 'chatti' (earthen water pot) kept in their home in the tribal-dominated Selaj Maida village and fell sick, collector Ruchika Chauhan said. Chauhan said district panchayat chief executive officer (CEO) Somesh Mishra, chief medical and health officer (CM&HO) P Nanaware and district hospital civil surgeon Anand Chandelkar have reached the village for an on the spot assessment. She said the water in the 'chatti' was found to be too muddy. However, it was not yet known how the water in the pot got contaminated. A thorough probe is underway in the matter, said additional superintendent of police Rajesh Sahay.
---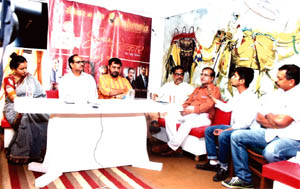 Youths should be free to do works of their liking
Bhopal:MMNN: 7 May 2018


The media talk show was organized at a restaurant in Malviya Nagar. A discussion on why the youths lag behind in participating in policy determination issues was held. There were total of six speakers in the media talk show. Two of them Harshvardhan Tripathi and Arif were journalists, two educationists included Dhara Pandey,professor and Nikhil Dave, professor and Vivek Sawrikar, theater artist and Vikas Saxena, social worker. Besides large number of people associated with art, media, journalism and education took part in the programme. Launching the discussions, Dhara Pandey said the youths face the burden of working for their future career from an early age. This burden should be reduced and they should be given the freedom to work according to their interests. Harshvardhan Tripathi said the youths should not become sentimental and focus on issues that are relevant and important for them and the society. Nikhil Dave said the society should work more for the upbringing of children. As the society does not involve in the upbringing of children, they are unable to mix in the society when they grow up and can't understand the society. In the end Vivek Sawrikar said the life of youths has got limited to only job and money. They should express their views on issues of public interest. Among those present in the programme included Vibhav Dev Shukla, Komal Nigam, Divyansh Thakur, Alisha Sinha, Brijendra Singh Yadav, Swarim Shrivastava, Angha Telang, Pawan nagar, Adhish Kumar, Ajit Yadav, Pravin Tiwari, Sahil Mirza and others.
---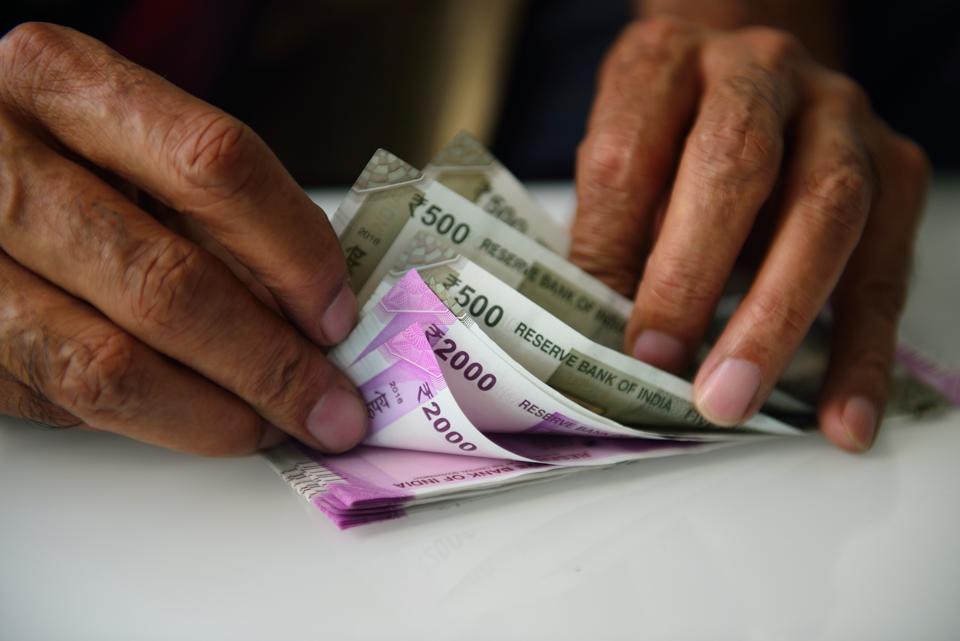 Excise officer has asset worth crores, drove Mercedes, Audi: Lokayukta police
Bhopal:MMNN: 28 April 2018


A Lokayukta police raid on a district excise officer of Madhya Pradesh unearthed over Rs 1 crore is cash, jewellery worth another Rs 1 crore and property running into crores of rupees, while the excise officer's known source of income comes to Rs 60 lakhs, said Lokayukta police. Interestingly, the district excise officer, Parakram Singh Chandrawat was arrested not by the Lokayukta police, but by the local Vijaynagar police under the Excise Act for possessing 45 bottles of liquor. The raiding team on Friday found that Chandrawat, who is now posted in Dhar, lived in the lap of luxury in his house in Scheme No 74, an upper class locality, in Indore. He owns two Mercedes cars and an Audi car and has investments in land, shops, petrol pumps, warehouses across the state. The raid has taken political overtones as Chandrawat is the nephew of former Congress minister late Mahendra Singh Kalukheda, and Congress has dubbed the raid as being political motivated. Lokayukta Special Police Establishment (SPE) SP Indore, Dilip Soni, said they have booked Chandrawat in a disproportionate assets case. "We are still evaluating the assets seized so far, but it runs into crores. We have information about two lockers and nearly 10 bank accounts whose contents we have to see. Banks are closed today and we will open them on Monday" the SP said. A joint team of the Indore and Ujjain Lokayukta police teams carried out simultaneous raids in eight places in the Indore and Ujjain division. His two petrol pumps in Indore, six warehouses in Jaora, his office in Dhar, have been sealed. Chandrawat is the son of late Narendra Singh Chandrawat who was posted as inspector in Mhow, and died in a shootout in 1998 while chasing in criminal. Parakram was given the job as district excise officer on compassionate grounds in November 2001, while his mother was allotted a petrol pump license. Senior Congress leader Manak Agrawal dubbed the raid as a political vendetta. "They are targeting those who are close to the Congress to malign the party. If the Lokayukta really wants to find disproportionate assets, they should raid ministers of the BJP government." Lokayukta DG Anil Kumar said the charge that the raids were politically motivated is baseless. "The Lokayukta in Madhya Pradesh is an independent body headed by a retired high court judge. The decision to raid an individual is taken after proper groundwork and not on a whim." The list of assets found so far Two Mercedes Benz cars One Audi car Two petrol pumps in Indore Six warehouses in Jaora, Ratlam district House in Vijay Nagar 5500 sq feet commercial plot in Scheme 140 Two shops in BMC Heights and Trade Centre Cash of Rs 1.2 crore and jewellery of over Rs 1 crore House and land in Kalukheda village Two lockers at HDFC bank 10 bank accounts Foreign trips without official permission
---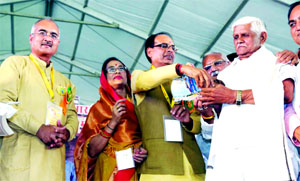 Marriage of 6 couples solemnised in Parichay Sammelan
Bhopal:MMNN: 23 April 2018


Chief Minister Shivraj Singh Chouhan and Smt. Sadhna Singh participated in marriage of 6 couples solemnized in Kirar Dhakad Akhil Bhartiya Yuvak-Yuvti Parichay sammelan held at B.H.E.L. Dusshera ground here today. They gave blessings to the newly wedded couples. Youth of Kirar-Dhakad Nagar community of various states attended the parichay sammelan. After giving their introduction till the afternoon, six couples gave their consent for marriage after the discussions with their families. Marriages were solemnized with all the rituals till evening. CM Chouhan and his wife Smt. Sadhna Singh themselves made preparations of the marriage. They participated in rituals like haldi and bidaai and handed over marriage certificates to the newly wedded couples. Chouhan honoured talented youth of Kirar-Dhakad and Nagar community on the occasion. He said that an amount of Rs. 50 thousand and Rs. 25 thousand will be given to the students of the community from each district for securing first and second position in the merit list of 12th class respectively. He also honoured elders of the community on the occasion.
---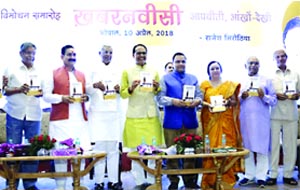 Worry for social concerns is the basis of news
Bhopal:MMNN: 12 April 2018


Chief Minister Shivraj Singh Chouhan has said that the worry for social concerns is the basis of news reporting. Author of Khabarnavisi, Rajesh Sirothia has fulfilled the responsibility of journalism in the true sense. Chouhan said this at the book release progamme of Khabarnavisi at Samanvay Bhavan today. The Chief Minister said that Sirothia has touched new heights by creating this book. The book is a commendable effort. Congratulating Sirothia he hoped that he would carve a niche on the horizon of creativity. Padmashri Vijaydutt Sridhar introduced the subject during the programme. He said that the subject matter of the book is comprehensive. He said that the book is a document of the practical experiences of 30 years of journalism. The release ceremony was addressed by Planning, Economic and Statistics Minister Dr. Gaurishankar Shejwar, former Union Minister Suresh Pachouri and cine actor Mukesh Tiwari. Making a mention of incidents related to Sirothia, the speakers congratulated him and gave him their best wishes. Vidhan Sabha Speaker Dr. Sitasaran Sharma, Public Relations Minister Dr. Narottam Mishra, representatives from various sections of the society and elite citizens were present on the occasion.
---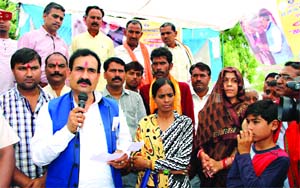 Kamrari will become fully irrigated area: Dr. Mishra
Bhopal:MMNN: 9 April 2018


Public Relations and Water Resources Minister Dr. Narottam Mishra reached Kamrari village in Datia district today and inaugurated electrification work at the village Majra Tola under Har Ghar Bijli Soubhagya Yojana. Dr. Mishra gave information about distribution of Rs 54 lakh 50 thousand 796 to 715 farmers of the village under drought relief. He said that those farmers who have been deprived of this amount, they should submit essential documents to the patwari and naib tehsildar present on the spot so that they receive the relief amount on time. Dr. Mishra said that Rs 2,600 crore worth Lower Dam Project has been approved in Ashoknagar district to make the area cent percent irrigated. Through this project, 35 villages will be fully irrigated. He said that the day is not far when Kamrari becomes a fully irrigated area. The PR Minister said that incentive at the rate of Rs 200 per quintal will also be given to those farmers who had sold their wheat on support price last year. This year farmers will get wheat procurement value at the rate of Rs 2,000 per quintal. He said that the government is providing benefits to the farmers through Bhavantar and Bima Yojana besides calamities like drought, hail and frost. Farmers must come forward to avail the benefits. Water Resources Department exceeds target of Drishti Patra Public Relations and Water Resources Minister Dr. Narottam Mishra told that additional irrigation capacity will be developed in 2 lakh 5 thousand hectare area in the state in the year 2018-19. Bina Project work will be started soon. This will ensure irrigation facility in 90 thousand hectare area in Bundelkhand region. Dr. Mishra informed that the Water Resources Department has exceeded the target by completing 785 small irrigation projects against target of 700 small irrigation projects set in the Drishti Patra made for year 2013-18. Dr. Mishra told that more than Rs 10 thousand 928 crore will be spent on the expansion of irrigated area in the state. A network of small and medium irrigation schemes will be spread in several districts to help the farmers flourish. He informed that 70 new small irrigation schemes have been included in the new budget. Provision has been made of Rs 369 crores for Prime Minister's Agriculture Irrigation Scheme and Rs 285 crore for watershed development. It will be easier to double the income of farmers with the support of irrigation sources. Dr. Mishra said that more than 1,000 small irrigation schemes have been completed in state and 11 lakh hectare irrigation capacity has been developed. It may be noted that 15 years back 7 lakh hectare area in the state was being irrigated which has been increased to 40 lakh hectare aera. In the coming 2-3 years, the target is to further increase the irrigation capacity to 60 lakh hectare. By year 2025 an investment of Rs one lakh 10 thousand 500 crores has been proposed for various projects in the irrigated areas.
---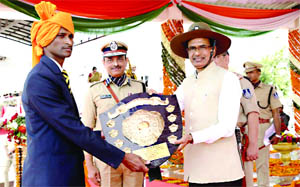 8,000 new constables to be included in police force: CM
Bhopal:MMNN: 3 April 2018


Chief Minister Shivraj Singh Chouhan said that the number of Police Force is being constantly increased in state. This year also 8,000 new constables will be included in the Force. CM Chouhan was addressing the convocation ceremony organized at the Police Training Academy here today. He inspected the convocation parade on the occasion and took the salute. CM Chouhan said that the officers who are joining the Police Force from today they should try to improve the law and order system with full dedication. He said that the job of policeman is a resolve of patriotism and public service. The Chief Minister said that we all will together make Madhya Pradesh the best state in the country and in the world. On the glorious history and achievements of Madhya Pradesh Police, Chouhan said to the newly-appointed officers to serve the people with full authenticity. They should strengthen the sense of security in the minds of the people. He told them to be as soft as a flower with good people and be stern on the wicked people. He told them to play an important role in maintaining peace in the state. The Chief Minister awarded trainee officers at the ceremony for best performance during the training and released "Police Welfare Manual - 2017". Director of Madhya Pradesh Police Aademy Sushobhan Bannerji presented the report during the programme. He told that 832 police officials will be imparted intensive training for a year at the Academy. The state's Police Academy has been selected as the Regional Centre for Excellence by National Police Academy, Hyderabad. Director General of Police Rishi Kumar Shukla, senior police officer and relatives of trainees were present during the programme.
---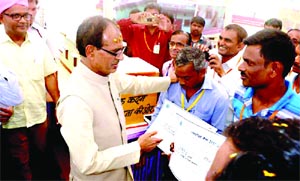 Pucca Houses to be given to all labourers within next 4 years: CM
Bhopal:MMNN: 29 March 2018


Chief Minister Shivraj Singh Chouhan has said that the state government has prepared several important schemes for the welfare of labourers. An amount of Rs. 4 thousand will be given to pregnant woman labourers for nutritious food. A sum of Rs. 12 thousand 500 will be deposited in the bank accounts of the women after the delivery. A financial assistance of Rs. 2 lakh in case of normal death and Rs. 4 lakh in case of death due to accident will be given, if any labourer dies before attaining the age of 60. Chouhan was addressing the people present at the block level Antodaya Mela organized at Sohagpur today. Chouhan said that plots and houses will be given to each landless labourer. Pucca houses will be given to all the houseless persons and labourers within next 4 years. The state government will bear education fee from class to Ph.D of all the children of the labourers or for medical and engineering courses, Medical treatment of labourer will be provided in the government or private hospital, if he/she falls seriously sick. He further mentioned that monthly electricity charge at the flat rate of Rs. 200 will be charged from the labourer families. A sum of Rs. 5 thousand will be given for last funeral rites in case of death of labourer.This amount will be made available in all the gram panchayats. Chief Minister stated that he has a target in life to ensure smile on the face of poor by transforming their lives. He said that he will achieve his target at any cost. Chouhan said that conventions for the welfare of poor will be organized in the coming days. Pattas will be given to those labourers, who do not own land. Registration of manual labourers will be undertaken from April 14. Gram Panchayats in rural areas and nagar panchayats in urban areas will undertake labourers registration. CM Chouhan made announcement at Antodaya Mela to construct stop dam on Palakmati river. He assured upgradation of Semriharchand police post and proper action to open a girls school after the survey. Chouhan administered pledge to the vast gathering of people for not to burn stubble, to consider son and daughter as equal and to educate every child of the village. On his tuladaan by the farmers, Chouhan said that he will not let the dignity of the farmers hurt by any means. Chief Minister Chouhan said that condition of road is better in the state. The government has constructed roads from village to village. Irrigation capacity in the state has been increased to 40 lakh hectare. The Chief Minister told the farmers not to get confused by any one. Rs. 200 per quintal on wheat and Rs 200 per quintal for paddy will be deposited in accounts of farmers on April 16 by the state government. If farmer sells his wheat on minimum support price or outside, he will be given Rs 265 additionally under Kisan Samriddhi Yojana. If farmers sell gram, masoor or mustard on minimum support, he will be given Rs 100 per quintal additionally. During the programme, Chief Minister Chouhan gave away material to beneficiaries under different schemes, equipment and certificates for grant schemes. Local MLA Vijaypal Singh feted the Chief Minister by presenting shawl, shriphal and memento. Assembly speaker Dr Sitasharan Sharma, MLA Sartaj Singh and Thakure Das Raghuvanshi, Apex Bank Chairman Ramakant Bhargava, District Panchayat President Kushal Patel, Mineral Development Corporation Chairman Shiv Choubey, Warehousing Corporation Chairman Rajendra Singh and other public representatives were present on the occasion. Benefits worth Rs 55.19 crore distributed to beneficiaries: Chief Minister Chouhan distributed benefits worth Rs 55.19 crore to 13349 beneficiaries under different scheme in Antoday Mela. Grant amount, material and equipment were distributed as benefits. The Chief Minister dedicated 182 development works worth Rs 722.82 lakh and performed Bhoomi Pujan for 163 works worth Rs 16472.68 lakh on the occasion.
---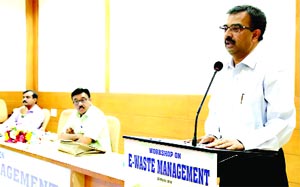 State advisory committee to be formed for e-waste management
Bhopal:MMNN: 27 March 2018


A state-level advisory committee of experts and representatives of academic institutions, non-government and administrative organization will be constituted for e-waste management in state. The committee will advise the Madhya Pradesh Pollution Control Board and government on e-waste management in state from time to time. Principal Secretary and Chairman, Madhya Pradesh Pollution Control Board Anupam Rajan gave this information at a workshop on e-waste management organized by the Board at EPCO. Representatives from prominent academic institutions, banks, government departments and industries took part in the workshop. Well-known e-waste experts gave information about e-waste management and rules and Acts implemented in the state and the country. Rajan said that we will have to worry about e-waste management now so that e-waste producing cities do not have to face challenges in future. He said that owing to over population, India is counted among 5 prominent e-waste producing countries in the world. About 70 percent e-waste is created from computer equipments, 12 percent from telecommunication equipments, 8 from medical equipments, about 7 percent from other electrical equipments, 75 percent from government, private sector besides prominent private companies in the country and nearly 16 percent from domestic use. Mumbai is the biggest e-waste producing city in the country. Member Secretary A.A. Mishra said that Madhya Pradesh Pollution Control Board is the country's first board that conducts e-waste survey. Mishra gave information about the ban on polythene carry-bag in state and various rules-Acts in state and the country to the participants. If anyone is found manufacturing plastic carry bags, the information should be given to the Board immediately so that action can be taken against him. Plastic carry bags have been banned in state not packaging material. If the commodity is sealed from all sides, it does not come in the category of carry bag. If it is sealed from three sides, it will be considered violation of ban being in the category of carry bag. While former Director of Board Dr. D.D. Basu informed about e-waste related laws and rules, expert Amit Jain informed about situation of e-waste management in the country, state's e-waste recycling unit head Dr. Fazal Hussain informed about techniques available for Paryavaran Mitra e-waste management and H.K. Sharma on EPR applicable on plastic manufacturers and brand owners under Plastic Waste Management Rule-2016. Director Environment proposed the vote of thanks.
---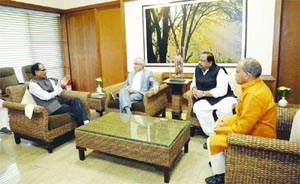 Need to implement Krishak Udyami Yojana in other states also
Bhopal:MMNN: 23 March 2018


Vice Chairperson of NITI Ayog Dr. Rajiv Kumar today paid a courtesy visit to Chief Minister Shivraj Singh Chouhan at the Mantralaya. Among others present during the visit were Vice Chairperson of State Planning Commission Chetan Kashyap, Farmer Welfare and Agriculture Development Minister Gaurishankar Bisen, Energy Minister Paras Jain and Chief Secretary B.P. Singh. CM Chouhan gave information about the efforts being made to improve income of farmers and to promote agriculture based industries in state. Telling him about the Krishak Udyami loan scheme to promote farmers to set up industries and to encourage agriculture based industries, the CM said that 15 percent subsidy, five percent interest grant till 7 years and bank guarantee is given by the government under the scheme. The scheme provides loan of Rs 10 lakh to Rs 2 crore. Efforts will be made to get at least 3 thousand industrial units set up this year under the scheme.Chouhan told that irrigation sources are being expanded speedily to increase agriculture productivity of farmers. In the last one and a half decade, irrigated area has increased from 7.5 lakh to 40 lakh hectares. This will be further taken to 80 lakh hectare only then will near about 80 percent area of the state be irrigated. He said that the state has initiated the Bhavantar Bhugtan Yojana to ensure fair price of the crops to the farmers besides increasing their productivity. This Yojana is useful for both the government and the farmer. This ensures fair price of crops to the farmer and saves the expense on procurement process. Under this scheme, Bhavantar amount of 25 lakh metric tonne crop has been paid so far. Vice Chairperson of NITI Ayog Dr. Kumar praised the Krishak Udyami Yojana of Madhya Pradesh government. He expressed the need to implement the scheme in other states also. Dr. Kumar said that the Ayog will conduct an intensive study of the scheme. He told that it is essential to make schemes based on needs, problems and resources of particular state to bring the concept of cooperative federalism into existence. He said he is touring all states in the country to study the uniqueness of each state. He held a discussion on the schemes and concepts proposed by the Ayog.
---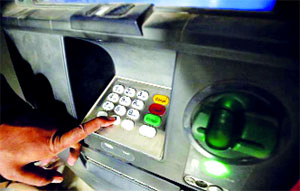 2 employees held for siphoning off Rs 84 lakh from ATMs
Bhopal:MMNN: 20 March 2018


Bagh Sewania Police have arrested two employees of Logicash Pvt. Ltd., a Cash Management Service in the city, for fraudulently taking about Rs 84 lakh from ATMs of SBI and Bank of Baroda situated in the Bhopal. The fraud came to fore after surprise audit of three ATMs of SBI was conducted which revealed taking of Rs 24.35 lakh. Two employees of Logicash Solutions Pvt Ltd, Pooran Pandey and Navneet Singh Arora were found involved in the fraud in which the two have duped the company to the tune of Rs 83.81 lakh. Investigating Officer ASI Ramesh Singh said that the surprise audit conducted on three SBI ATMs on March 13 unearthed the fraud by the two accused who went missing after the fraud was found. Later, when the remaining 22 ATMs of SBI and 6 ATMs of Bank of Baroda were audited the fraud revealed. The two held post of Custodial Service Provider and were assigned with 25 ATMs of SBI and 6 ATMs of Bank of Baroda. ASI Singh revealed unacceptable negligence on the part of the company as nothing in record from the machine like receipt was collected regarding the money deposited in the ATMs. The case was registered after a complaint was lodged by Pawan Baman of Logicash Solutions after the fraud was caught by the auditors. Pooran is a resident of Piplani and Navneet is a resident of Ashoka Garden. The police have registered a case under section 420, 409, 468, 471, 34 and 120 B of the IPC and have started further investigation. Police are quizzing the suspects regarding the involvement of other accomplices and use of money and other details.
---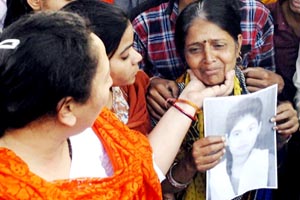 Suicide by B Com student: People ghearo police station
Bhopal:MMNN: 13 March 2018


Large number of people staged demonstration on Monday following suicide by Geetanjali College's B Com second year student Aarti. They said the incident took place due to the negligence of the police. Bajrang Dal workers also created ruckus at the Gautam Nagar police station. They demanded that the accused be handed over to them. Meanwhile the police have arrested accused Danish Ali, 27, for abetment of suicide. He was produced in the court from where he sent on judicial custody till March 24. Deceased's mother Asha Rai said her daughter is not alone. There are thousands of girls like her who daily face sexual harassment. Police assured the agitating mob that strictest punishment would be given to the accused. Girl drugged, forced to marry Under Habibganj police station, a case of marrying a girl in suspicious circumstances has come to light. The 20-year-old victim lives in Arjun Nagar Jhuggi. She is student of B Com 2nd year at Nutan College. On 1 March she was going to college. Accused Shyam Sunder Tripathi, who she happened to know, called to meet her near DB Mall. Tripathi's friend Sagunjiv Mishra was also present there. The girl had tea with them after which she became unconscious. When she regained consciousness she found her in Chhattisgarh. Shyam Sunder's maternal uncle and aunt got her married with him in a temple and she was also forced to sleep with him. Somehow the girl returned to Bhopal on 7 March after which her family got the case registered. The police found the girl's story had many loopholes and was hard to believe. Probe so far has revealed that the girl and the suspect knew each other for a long time and used to talk over mobile. Investigations are on.
---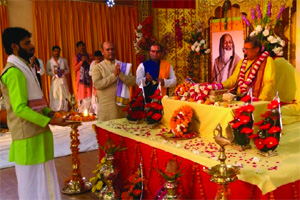 Fruit of Shrimadbhagwat Katha is not eaten but adopted
Bhopal:MMNN: 10 March 2018


"The fruit of Shrimadbhagwat Katha doesn't have either peal or the seed inside it. Hence, it can't be eaten; instead, it is drunk, which means it is heard. The Guru helps one in removing darkness from his life. Guru stands on first, Bhagwan on second and Maa Saraswati on the third place in Prayers (Vandana). Guru gives us good virtues and guides us to noble path. Guru is Brahma, Vishnu and Maheshwar (Shiva). A true Guru is one who practices what he professes." These words were spoken by the Katha Vyas Acharya Shri Badrish Ji Maharaj, on the sixth day of the Shrimadbhagwat Katha recitation programme. The programme, which is being organized by the grace of His Holiness Maharishi Mahesh Yogi Ji and in the presence of his disciple and the Chairman of Maharishi Organization Brahmachari Girishi Ji, will last till March 16 and is being held in Maharishi Utsav Bhawan at Brahmanand Saraswati Ashram, Chhan, Bhopal. The sixth day programme started with the customary Gurupujan and the Vyas Gaddi pujan by four Vedic pundits from the Maharishi Ved Vidya Peetham which was followed by the prayer and the Bhajans sung by the devotees. Shrimadbhagwat Katha Vyas Acharya Shri Badrish Ji Maharaj, on the sixth day of the program, said, "There are six tastes in whatever we eat. There are six types of happiness and six stages of life. One who posses six types of specialties, is called Bhagwan." A huge crowd of devotees from nearby places and Maharishi organization made their presence at the Brahmanand Saraswati Ashram to benefit from the Shrimadbhagwat Katha recitation.
---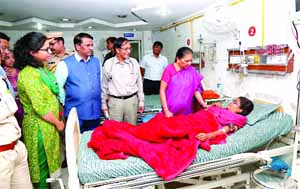 Governor extends Women's Day greetings
Bhopal:MMNN: 8 March 2018


The Governor Smt. Anandiben Patel has extended greetings to the women of the state as well as the country on Women's Day. In her message, the Governor Smt. Patel said that Women's day is an important occasion to spread awareness among the women for their rights and security. She further mentioned that it is necessary to give detail information about the laws and provisions concerning security of women. The Governor stated that the state government has taken an effective initiative at wide scale for the women empowerment. Women possess natural talent of entrepreneurship and skill development, they can easily attain economic self dependence with the help of their talents. Smt. Patel said that the Prime Minister Narendra Modi is making constant efforts for the dignity, progress and upliftment of women under the Sabka Saath Sabka Vikas. He is taking steps for the rights of women of every sections of the society. Triple talaaq bill is one of the example of his commitment. The Governor also prayed for the happiness and prosperity of the women on the occasion. The Governor Smt. Anandiben Patel has conducted surprise inspection of Red Cross Hospital and Siddhanta Hospital being run by the Madhya Pradesh Red Cross Society today. She gave instructions for special attention on sanitation and trouble free service to the patients in the hospital. The Principal Secretary to the Governor Dr. M. Mohan Rao and Secretary Red Cross Rajeev Narayan Tiwari were present during the inspection. The Governor gathered information about the patients' treatment and saw the health related documents. She also enquired from the doctors about the facilities being given to the patients. Smt. Anandiben Patel also inspected blood bank and apheresis center component blood bank. Moreover, she inspected Siddhanta Red Cross Super Specialty hospital
---
Smt. Sitharaman visits Ramprasad Bismil Museum
Bhopal:MMNN: 27 February 2018


Defence Minister Smt. Nirmala Sitharaman visited Ramprasad Bismil Museum situated in Morena on Monday. On this occasion, Defence Minister paid floral tribute at the statue of martyr Ramprasad Bismil, established in the museum. In the main building of the museum, hoisting of the tri-colour has been displayed to mark the victory in Kargil war. Apart from this, animals and creatures and life style of ancient time have been displayed through photography. Pictures of different historical temples of Morena district have been displayed in the museum. A list of martyr Army jawans, photographs of Army personnel of Chambal division, who were awarded the presidential medals, gallantry medial and other medals, have been displayed in the museum. Heritage of Chambal has been preserved in the museum constructed in the memory of martyr Ramprasad Bismal, in which, historical, tourism places, industries of the district, medicinal plants and their importance have been displayed through pictures. Defence Minister Smt Sitharaman was presented memento related with our heritage by Ashok Sharma of Archeology Department. Bahan Krishna and Manisha Rathi of Omshanti Ashram also presented memento to the defence minister. Union minister for Rural Development and Panchayati Raj and Mining, Narendra Singh Tomar and Chief Minister Shivraj Singh Chouhan were present on the occasion.
---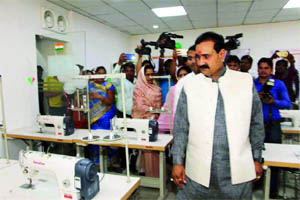 Mishra inaugurates Pradhan Mantri Koushal Vikas Kendra
Bhopal:MMNN: 26 February 2018


Bhopal: Minister for Public Relations, Water Resources and Parliamentary Affairs Dr. Narottam Mishra has inaugurated Pradhan Mantri Koushal Vikas Kendra at Datia today. Directors of the Board apprised him about the activities of the center during the inspection. Dr. Mishra said that skilled youths are necessary to build a strong India. Youths will be able to establish self-employment by developing technical skills through this center. Skill India has the same motto, he added.
---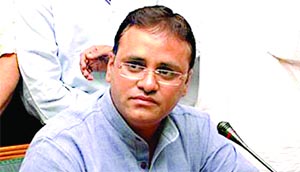 By-polls: BJP ministers luring and threatening voters, says Yadav
Bhopal:MMNN: 21 February 2018


State Congress President Arun Yadav has said that the BJP ministers are luring and even threatening the voters. Yadav said the BJP leaders are acting immorally.Yadav said this while campaigning for the party at Kolaras and Mungawali. He addressed a number of public meetings on Tuesday. Yadav said during the last 14 years the government did not care for Kolaras, Saharia tribals and development but is caring for them suddenly on account of elections. Meanwhile the campaigning by both Congress and BJP leaders has reached crescendo as date of polling is drawing closer. A modern 'rath' and a bullock cart are among the preferred modes of transport for top Madhya Pradesh leaders to campaign in the run-up to the February 24 by-polls in Mungawali and Shivpuri Assembly constituencies. Both the ruling Bharatiya Janata Party and the opposition Congress have put their all in the campaigning for the by-elections, which come ahead of the Assembly polls this year. While Chief Minister Shivraj Singh Chouhan prefers helicopter rides to move to different places for campaigning, he is using a 'rath', which actually is a modified bus with a lift that changes into a makeshift dias on the rooftop, from which he addresses the electorate during campaigning for the bypolls. On the other hand, erstwhile royal and Madhya Pradesh Congress leader Jyotiraditya Scindia was seen trying to connect to the common man by riding a bullock cart while on the way to Barkheda Dang area to address a public rally. Speaking to Sahariya tribals in Aaron village in the constituency, Scindia said those who had not even given a nail to ensure the development of the area were now roaming the streets to canvass votes. The by-polls in the two segments were necessitated by the demise of sitting Congress MLAs. Counting of votes will be taken up on February 28. ECI directs removal of Ashoknagar Collector Bhopal: Ahead of assembly by-election in Mungaoli scheduled to take place on February 24, the Election Commission of India (ECI) has issued directives to remove Ashoknagar Collector BS Jamod. A senior ECI official told UNI over telephone that the directives were issued last night. The decision comes in the wake of the principal-opposition Congress lodging a complaint with the ECI over irregularities in the voters' list in Mungaoli. Meanwhile, the Congress has lodged another complaint with the ECI over Shivpuri Collector Tarun Rathi providing clean chit to Sports and Youth Welfare Minister Yashodhara Raje Scindia in connection with a matter related to the alleged violation of the Model Code of Conduct by her.
---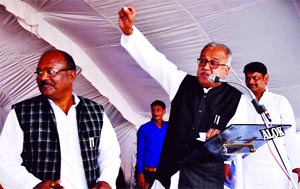 People will elect BJP for development
Bhopal:MMNN: 20 February 2018


BJP state president and MP Nandkumar Singh Chauhan, while campaigning in Mungaoli, has said those who were in power for long time in this area did not pay any attention towards the development. They only bothered about the votes. The people are bearing the brunt of their apathy, he said. Chauhan said if the people want development then they must select BJP. He said development and people's welfare is BJP's commitment. He said in the coming 5-6 months the people will realize that BJP always fulfills its promise. The BJP has worked hard for the development of the state, which has now got rid of the Bimaru tag and is now among the developed states. Give befitting reply to Congress Chauhan said people in democracy want development. He said when a Dalit inaugurates a hospital in an area, the feudalists do not like it and they insult the Dalits by washing the hospital with Ganga Jal. He said the local people must give befitting reply to this insult and ensure victory of BJP candidate Bai Sahab.
---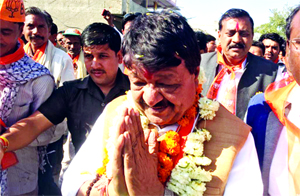 Development main issue in Kolaras
Bhopal:MMNN: 16 February 2018


BJP national general secretary and MLA Kailash Vijayvargiya has exuded confidence that his party would win the Kolaras by-poll on the basis of its development agenda and the popularity of both Prime Minister Narendra Modi and chief minister Shivraj Singh Chouhan. " Kolaras is a clear win for us where we have put forward development as the main political plank. We are sure to win the by-poll despite all kinds of manipulations by the opposition parties. Prime Minister Narendra Modi and Shivraj Singh Chouhan are the faces of the BJP and hugely popular among voters," said Kailash Vijayvargiya while addressing a workers' convention at Piprai in Ashok Nagar under Mungawali assembly constituency.
---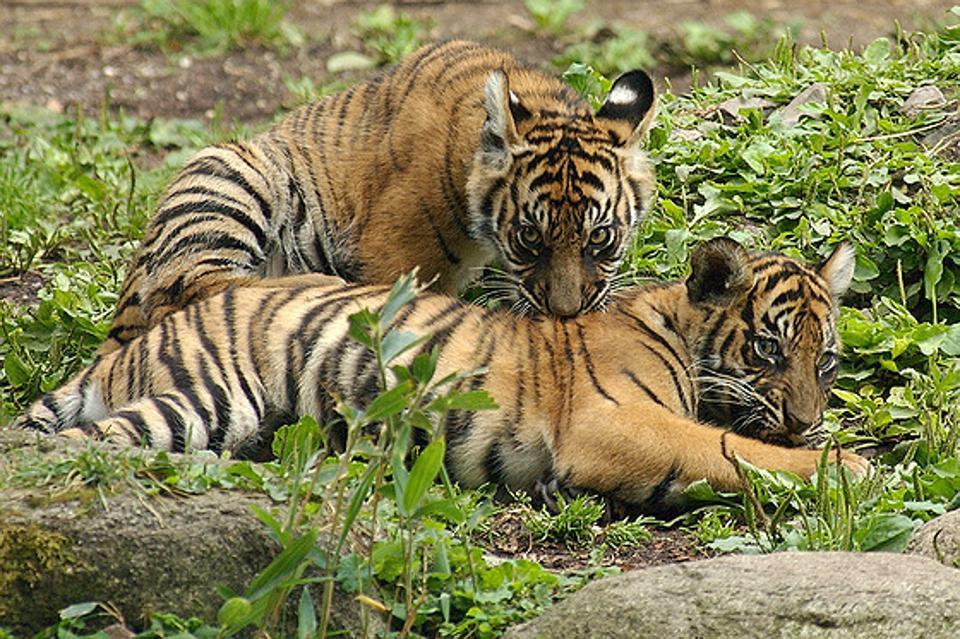 MP Govt decides to allow translocation of 6 tigers to Odisha
Bhopal:MMNN: 12 February 2018


Madhya Pradesh government has decided to allow translocation of its three pairs of tigers to Odisha. The state government's decision came on Friday evening after chief minister Shivraj Singh Chouhan's nod. Earlier, National Tiger Conservation Authority (NTCA)'s technical committee gave its consent in principle to relocate the tigers. This will be first inter-state translocation of tigers in the country once it takes place, said forest department officials here. Principal chief conservation of forest, Wildlife, Jitendra Agrawal said now with the state government taking its decision decks were cleared for the translocation from Madhya Pradesh to Satkosia Tiger Reserve in Odisha. "The first pair of tigers- a male and a female- is expected to be relocated in March or April. Odisha's chief wildlife warden is expected to visit Madhya Pradesh in the first week of March. I will be visiting Odisha in the third week of March", said Agrawal. The PCCF Wildlife, Madhya Pradesh, said Satkosia had just two tigers left now and they had crossed the breeding age. Once they were dead there would no tiger left in the tiger reserve. That's why Wildlife Institute of India (WII) had chalked out a long term plan for the Reserve. He said during a genetic analysis of existing tigers WII found that the genetic make-up of the tigers in Satkosia was similar to that of Madhya Pradesh tigers as compared to genetic make-up of tigers of even other parts of Odisha, hence the plan to translocate MP's tigers to Odisha. The entire translocation will take place under the supervision of WII. Once the first pair is settled well over there then there would be the process to shift the next pair, said the PCCF. Though the decision is yet to be taken as to from which part of the state the tigers will be relocated to Odisha, as per the forest department officials most probably the tigers would be shifted from Bandhavgarh, Kanha and Pench. "Only such tigers will be sent which are not overage and are mainly two to two-and-a-half-year old. We will select such tigers for translocation which are looking for their own territories having been separated from or discarded by their mothers and are in a conflict area", said a department official
---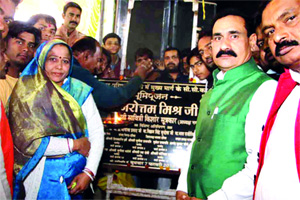 Badauni of Datia to be given attractive form: Dr. Narottam
Bhopal:MMNN: 9 February 2018


Water Resources, Public Relations and Parliamentary Affairs Minister Dr. Narottam Mishra today laid foundation for construction of CC Road costing Rs 1.08 crore in Badauni of Datia district. During this, he informed about the drought relief fund distribution to the farmers. Public Relations Minister told that Rs. 63 lakh 36 thousand 62 will be given to 1502 farmers of Badauni. While hearing the citizens' applications, Dr. Narottam Mishra gave instructions to the officers for resolving problems of Badauni. Dr. Narottam Mishra said that development of Badauni region is the first priority. Widen roads will be constructed in the town. Divider and saplings will be planted on the road dividers. He instructed that road should be made beautiful so that people of Badauni should come here to walk. He further said that Madhya Pradesh government is framing unique schemes in every sector. Informing about Bhavantar Bhugtan Yojana, Public Relations Minister informed that registration for Rabi crops will begin from February 12. Municipality President Smt. Savitri Sutrakar, public representatives and citizens were present on the occasion.
---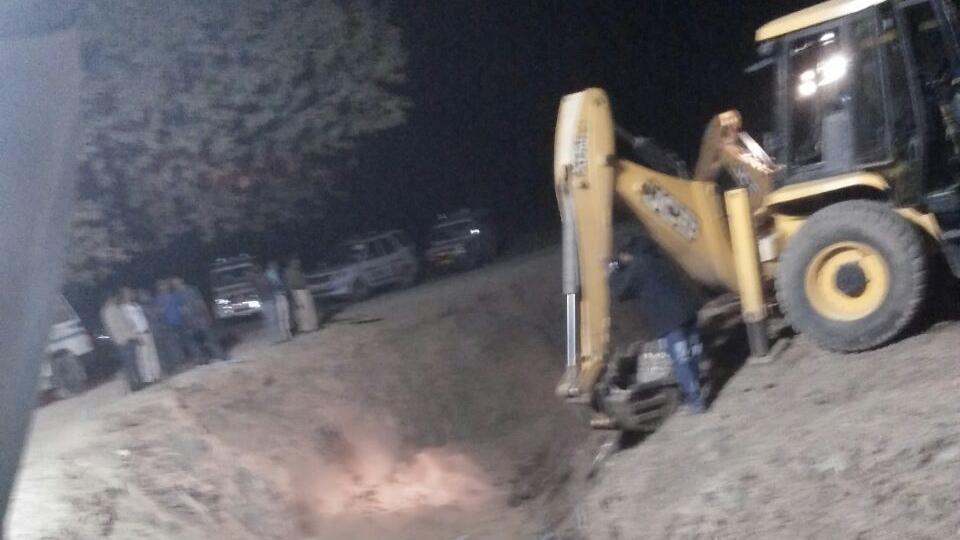 8 killed as sand-laden truck overturns in Madhya Pradesh's Alirajpur
Bhopal:MMNN: 7 February 2018


Eight labourers, including two minors and a woman, were killed when a sand-laden truck overturned on the Khandwa-Baroda highway in Madhya Pradesh's Alirajpur on Tuesday night. Eight others also sustained injuries in the accident. Additional superintendent of police Seema Alava who rushed to the site, around 400 km from Bhopal, said many of the labourers died as they were trapped under the truck. "We had to move the truck with the help of a crane and bring out those trapped under it," he said. The truck which was coming from a sand mine in Agalgota village, overturned near Akalu village while negotiating a big pothole on the road. All the deceased were from Akalu village. Police said they did not find the body of the truck driver, so it is being presumed that he fled after the accident. A case under rash driving and causing death by negligence and other sections of the Indian Penal Code (IPC) has been registered against the driver.
---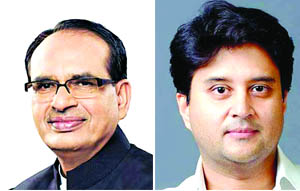 Battle of prestige for Shivraj, Scindia
Bhopal:MMNN: 5 February 2018


Kolaras and Mungaoli by-polls Chronicle Reporter, Bhopal The coming by-polls in Kolaras and Mungaoli would not only pit chief minister Shivraj Singh Chouhan against the challenge emanating from the Congress, but would also set the tone for the upcoming Assembly general elections due in November 2018. Besides Chouhan, for whom the election results would be indicative of his hold on the state, the outcome in Mungaoli and Kolaras would be crucial for Guna MP Jyotiraditya Scindia who has emerged as the principal challenger to Chouhan. Both Assembly segments lie within Guna Lok Sabha seat and they would be more than a prestige contest for Scindia. The outcome of the by-polls would give Congressmen an idea of Scindia's battle readiness for the bigger fight due late next year. It is evident that the ruling party is pushing in all its muscle to wrest Mungaoli and Kolaras from the Congress. The outcome of upcoming by-elections to Mungaoli and Kolaras assembly seats will be watched keenly as it would be a pointer to the general mood in the BJP-ruled Madhya Pradesh which is going to polls later this year. Both the BJP and Congress are confident of the victory on the two seats, currently held by the Congress, that fall under Guna Lok Sabha constituency, the pocket-borough of Congress stalwart Jyotiraditya Scindia. Scindia touring two seats For Scindia, retaining both the seats in his home turf is a battle of prestige as he is positioning himself as the chief ministerial candidate of the Congress. Aware of the high stakes involved, the Gwalior royal has been constantly touring these two seats in a bid to ward off the saffron challenge. Both the candidates, Mahendra Singh Yadav (Kolaras) and Brijesh Singh Yadav (Mungaoli), are staunch Scindia loyalists. Chouhan trying to woo voters On its part, the BJP has dispatched a string of Cabinet ministers for campaigning while Chief Minister Shivraj Singh Chouhan has offered various sops to woo voters in the region. The Congress, buoyed by its improved performance in last year's Gujarat polls and by retaining the Chitrakoot seat in the bypoll, is confident of victory. The defeat in the by-polls could also give a handle to Chouhan's detractors within the party to demand his replacement on the ground of anti-incumbency. Similarly, a defeat in the by-elections would be viewed as a setback for Scindia who is trying to set in order the faction-ridden Congress unit. The Congress has been claiming that the Bharatiya Janata Party's downfall in Madhya Pradesh has begun with Congress' victories in Ater and Chitrakoot by-polls. Jyotiraditya Scindia has also claimed that the ruling party's farewell would begin from February 24. Cong road-shows Recently Congress party's top leaders from the state had gathered at two separate road-shows ahead of the by-polls in Kolaras and Mungaoli constituencies. The gathering was to mark the filing of nomination papers by its candidates but the nearly six-hour road-shows became a signal, at least for the party's supporters, of the times ahead. Since the farmers' meet in Lahaar, Bhind, in July last year, which was lined up by several top Congress leaders, no other rally had seen so many Congress leaders sharing the stage. An upbeat Congress's display of unity is being seen as a continuation of momentum, according to political observers. Those headlining the road-shows included party's chief whip in Lok Sabha Jyotiraditya Scindia, former Union ministers Kamal Nath, Suresh Pachauri and Kantilal Bhuria, state president Arun Yadav, leader of Opposition Ajay Singh, and state affairs in-charge Deepak Bawaria, all of whom drove in an open jeep with the candidates in a convoy of over 200 vehicles.
---
Gupta dedicates Community Bhavan at Naya Basera
Bhopal:MMNN: 1 February 2018


Minister for Revenue, Science and Technology Umashankar Gupta and Chairman of Bhopal Development Authority Om Yadav dedicated Shiv Community Bhavan at Naya Basera. Gupta said that this bhavan will facilitate the residents to hold cultural and social activities near their houses now. He further mentioned a committee should be constituted to maintain the community bhavan. Moreover, Gupta mentioned that girl is not a burden anymore, because she becomes lakhpati immediately after the birth. An amount of Rs. 2 thousand is provided, when the girl reaches class 6th. Similarly, Rs. 4 thousand in class 9th and Rs. 6 thousand in class 11th are provided to the girls for education. He informed that the full fee is borne by the government under the Mukhya Mantri Medhavi Vidhyarthi Yojana for further studies to those students, who score over 70 percent marks in board examination. There is a scheme to provide houses to all the houseless families till 2022. Gupta also gave information about the other public welfare schemes of the government. Om Yadav stated that the community bhavan has been constructed within the stipulated time. He said that the bhavan has been handed over to the residents. Hence, they are now responsible for its security. Sant Ravidas's Statue Garlanded Revenue Minister Gupta engarlanded the statue of Sant Ravidas in Naya Basera. He also took part in kalsh yatra, conducted on the occasion of Sant Ravidas Jayanti. Chairman Mati Kala Board Ramdayal Prajapati and local representatives were present on the occasion
---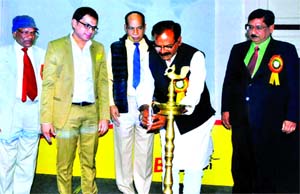 ECG is a safe procedure to detect heart problems
Bhopal:MMNN: 29 January 2018


A national workshop on heart diseases was held at Hotel Jehanuma Palace on Sunday. The heart specialists said even today ECG is the first and easy test for heart diseases although today we have modern and advanced techniques like radio frequency ablation. The national symposium on ECG was organized under the aegis of Association of Physicians of India. Inaugurating the meet, MP Alok Sanjar said the physicians must participate in such workshops so that they may get latest information about ECG and treat the patients in better way. Dr. Amit Vora from Mumbai said the electrocardiogram or ECG is used to check for signs of heart disease. It's a test that records the electrical activity of the heart through small electrode patches that a technician attaches to the skin of patient's chest, arms, and legs. Dr. Vora said ECGs are quick, safe, and painless. With this test, the doctor is able to check patient's heart rhythm, see if he has poor blood flow to his heart muscle and diagnose a heart attack. He said today modern and advanced techniques are available for the treatment of heart diseases including radio frequency ablation, ICD pacemaker etc. Organizing Chairman Dr. PC Manoria said ECG is a very useful test for heart diseases. All over the world when a patient of heart attack is admitted in a hospital the ECG test is conducted to ascertain if he has suffered a heart attack. The ECG is used to check on things that are abnormal, such as thickened heart muscle. After this the blocked arteries are opened with the help of medicines or angioplasty. Dr. Manoria said the treatment technique is very simple but reading ECG is not easy and it takes years to gain expertise in reading ECG. He said ECG can be performed at any place and has no side effect and is safe even for pregnant women. Organizig secretary Dr. Pankaj Manoria said an ECG is a medical test that detects heart problems by measuring the electrical activity generated by the heart as it contracts. He said ECGs from healthy hearts have a characteristic shape. If the ECG shows a different shape it could suggest a heart problem. Dr. Manorial said a doctor may recommend an ECG for people who may be at risk of heart disease because there is a family history of heart disease, or because they smoke, are overweight, have diabetes, high cholesterol or high blood pressure
---
Patwaris can apply for change of district between Feb 10 and 20
Bhopal:MMNN: 24 January 2018


Patwaris who wish to change to another district can apply online between February 10 and 20. They will have to mention three districts as per their priority. Revenue, Science and Technology Minister Umashankar Gupta said that patwaris will be posted in the districts of their choice. Gupta was reviewing departmental schemes at the Mantralaya. Gupta said that the training of newly recruited patwaris will be started from April after counseling. He said that the list of retired revenue officials should be made first and then training should be given. Fund for purchase of mobile before February 10 should be made available to the patwaris and no fund should be made available later.Revenue Minister directed to relieve all tehsildars and other officers/employees. He told to suspend those who do not join the scheduled office after being relieved. Girdawari app Gupta directed to make the Girdawari app soon to facilitate farmers. Through this app the farmers will be able to register complete information related to their crop online so that they need not have to go after patwaris to get their work done. Gupta directed to get the maps of villages without maps made soon. Commissioner Land Records M. Selvendran told about Electronic Total Station (ETS) machines. He said that with the help of these machines, all demarcation cases will be settled with ease and on time. Selvendran said that the newly appointed patwaris will be trained according to the new course in all districts. They will be provided 4 months training in principle and practical training for two months. Government printing press should take up work as per capacity Revenue Minister said that the Government Printing Press should take up work only as per its capacity. Moreover, it should accept work after taking 50 per cent payment in advance before starting work. He issued instructions to install CCTV cameras in the whole Press. Gupta told to provide information about the works undertaken in all printing presses. He said that important posts should be filled through contracts and other posts should be surrendered. Principal Secretary Revenue Arun Pandey and Hariranjan Rao, Controller Government Printing Press Rajesh Kaul, Secretary Revenue Rajendra Singh and other officers were present
---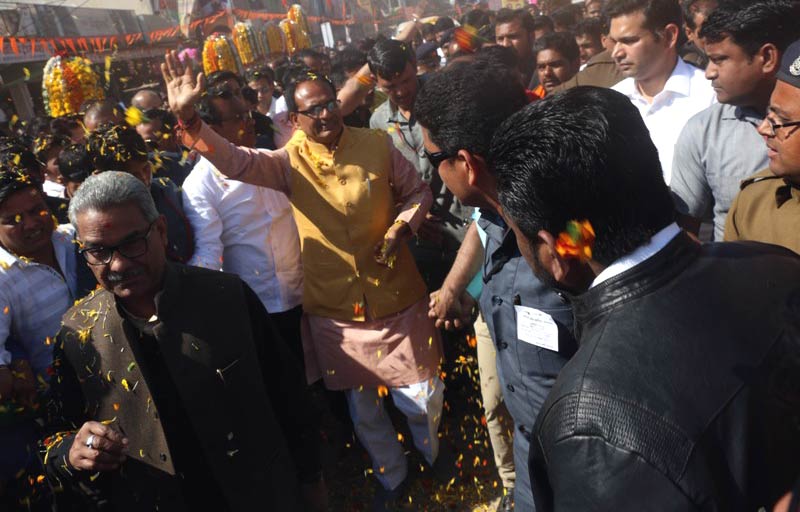 Sanskritik Nyas and Vedanta Sanstha to be established at Omkareshwar: CM
Bhopal:MMNN: 19 January 2018


Chief Minister Shivraj Singh Chouhan in a Jansamvad programme held during the Ekatm Yatra in Babai of Hoshangabad district said that end of terrorism and naxalism from the World is only possible by the Advaita Vedanta Philosophy of Adi Guru Shankaracharya. He made announcement for establishment of Adi Guru Shankaracharya Sanskritik Nyas and Vedanta Sanstha at Omkareshwar on this occasion. Chouhan further mentioned that there are 3 ways to seek God, first knowledge, second devotion and third deeds. Most of the people follow the path of deeds. When a teacher properly teaches children, when a doctor give proper medical treatment to patients, when an engineer properly constructs bridge and when a public representative serves people with pure heart are karmas. Dr. Krishna Gopal said that Adi Guru Shankaracharya, although was born in Kerala but he came to obtain knowledge on the shore of Narmada. India is one from Kedarnath to Kerala. On this faith, he appointed pujaris of north in south's math and pujaris of south in north. He further mentioned that the philosophy of Adi Guru Shankjaracharya is still the best. Dr. Gopal stated that Adiguru Shankaracharya received diksha on the shore of Narmada river, which blessed the soil of Madhya Pradesh. Mahamandaleshwar Akhileshwaranand mentioned that every common man has feeling of regard towards Ekatm Yatra set out from Pachmatha. Chief Minister Participates in Ekatm Yatra Chief Minister Chouhan participated in Ekatm Yatra in Babai. Carrying charan paduka of Adi Guru Shankaracharya symbolically on head, he reached the Jansamvad site on foot. Chouhan presented citation letters to the winners of the painting competition held in various schools. A fabulous presentation of Sanskrit Shloks and Strotas written by Adi Guru Shankaracharya was given by 9 member Dhruva Band in the Jansamvad programme. The band also gave presentation of Madhya Pradesh Gaan in Sanskrit. It may be mentioned that the Dhruva band is the only band which gives presentations in Sanskrit language. This amazing presentation of Dhruva band mesmerized all on the occasion. Dhruva band has joined Ekatm Yatra from Pachmatha and will also give presentation in Omkareshwar. Exhibition of public welfare schemes was also organized by the main departments of the district in the jansamvad programme of Ekatm yatra. The Atal Bal Palaks of Hoshangabad district met Chouhan and apprised him about the efforts being made to make the district malnutrition free and their experiences. Speaker Madhya Pradesh Assembly Dr. Sitasharan Sharma, Coordinator of Yatra ShivChoubey, MP Uday Pratap Singh, MLAs Sartaj Singh, Vijaypal Singh and Thakur Das Nagvanshi, Member of State Antodaya Committee Harishankar Jaiswal, President Nagarplika Hoshangabad Akhiesh Khandelwal, Acharya Umesh, Acharya balram, Sadhvi Satyam Bharti, Public Representatives, Villagers and Representatives of print and electronic media were present in the Jansamvad programme.
---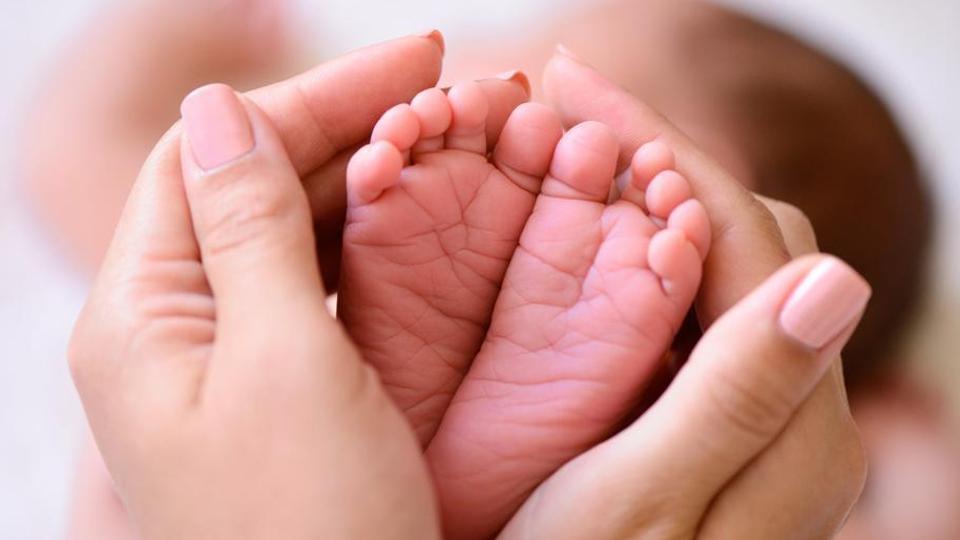 Expecting couples may soon return to college to give MP govt 'a baby with values and etiquettes
Bhopal:MMNN: 16 January 2018


The BJP government in Madhya Pradesh wants the children of the next generation to be patriotic and steeped in Indian cultural values. And what better way than starting inculcating the values in the womb? The state women and child development department and the higher education department have joined hands to design a parenting course that will take off from the moment the woman is identified as pregnant. The ubiquitous anganwadis would be the main centres for informing the women, but there are also plans to have short-term courses in the university on parenting from the next academic session. Religious leaders, social workers, engineers, doctors and top educationists have come into a huddle to develop the course for future parents. "The course for the mothers will include excerpts from holy books, inspirational stories from the lives of social reformers, and devotional and patriotic songs throughout the pregnancy and after the birth. Information about inoculation, nutrition for mother and the child would also be given," said women and child development minister Archana Chitnis. The minister believes well-rounded citizens, who will be "both healthy and nationalistic", will emerge out of this programme. "Poor upbringing is the root cause of all problems - be it terrorism, anti-national activities, family issues like divorce or abandoning aged parents. All these will cease," she said. Chitnis believes there is a knowledge gap when it comes to parenting in Indian tradition. "At present, there are no books to guide parents who have to source their knowledge from different people, but this course will inform the mother all she wants to know," the minister said. Officials said this will also open job opportunities for youth who will train the parents. For this, the department has decided to take help from National Skill Development Council, said the minister. The state higher education department will also enter the programme and seek help from Gayatri Pariwar and Children's University in Gandhinagar, Gujarat. "We'll include it as short-term course and expand it accordingly," said its minister Jaibhan Singh Pawaiya
---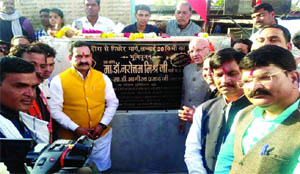 Dr. Mishra lays foundation of road construction work
Bhopal:MMNN: 12 January 2018


Bhopal: Minister for Public Relations, Water Resources and Parliamentary Affairs Dr. Narottam Mishra laid foundation of Badora-Pichhore road construction work costing Rs. 11.8 crore at village Basai of Datia district today. He also inaugurated the Nal-Jal Yojana worth Rs. 65 lakh at village Makdari. Minister Dr. Mishra on this occasion also distributed certificate of monthly financial Assitance of Rs. One thousand each to 200 women of Sahariya Tribe under the Poshtik Ahaar Yojana. Member of Parliament Dr. Bhagirath Prasad, Local Public Representatives and Villagers in large number were present on the occasion
---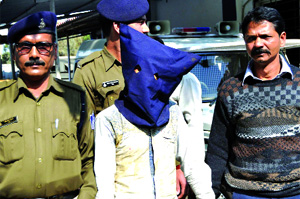 Child's family demands exemplary punishment for killer
Bhopal:MMNN: 10 January 2018


There is anger and resentment among family members of the 8-year-old boy who was strangled to death on Monday. On Tuesday, when the child's body was handed over to them after post-mortem at Hamidia Hospital, the child's father, mother and grandmother burst into tears and were inconsolable. They said the accused must be hanged and warned they would punish the killer themselves if he were not hanged. A pall of gloom has descended Sant Hirdaram Nagar following the murder of Class-2 student of Christ Memorial School. The people said the accused killed the innocent child brutally and must get the harshest punishment. Police arrested a 19-year-old man for allegedly abducting and killing the eight-year-old son of his woman neighbour with whom he was having illicit relations, police said Tuesday. Police suspect that the accused, identified as Vishal Rupani, strangulated the boy to death after the relations between him and the woman turned sour over some reasons. Rupani was child's home tutor and had illicit relation with his mother. Parasram Mahawar's son Bharat (8) did not return home from school on Monday. When his family members failed to search him, a missing complaint was lodged. His body was found wrapped in a sack later. The boy was strangulated to death with a shoe lace. On the basis of suspicion of family members, Vishal Rupani (19) was detained. He was arrested last night. Vishal had threatened Bharat's mother Savita three days ago.
Accused developed illicit relations with child's mother Vishal confessed that he developed illicit relations with Savita while he used to visit their house for teaching Bharat. When their relationship was discovered by their families, it led to estrangement between them. In order to take revenge, Vishal brought Bharat from his school to his office on his motorcycle and strangulated him with his shoe lace. Later, he put his body in a sack and dumped it. According to a police officer, the boy, a resident of Bairagarh locality, went missing while walking home from his school, located adjacent to Bairagarh. "His body was later found in a sack from the open land near Mubarakpur toll barrier booth on the outskirts of the city," Bairagarh police station in-charge Sudhir Arjaria said. He said the police arrested Rupani after the boy's family members suspected that he could be behind the abduction. "We arrested Vishal Rupani on charges of abduction and murder of the eight-year-old boy," the police officer said. He said Rupani, who is unmarried, developed illicit relations with the mother of the boy whom he was giving tuitions for the last six months. "However, the relations between the duo turned sour recently over some differences," Arjaria said. He said families of the woman and Rupani quarrelled recently after they came to know about the relations. He said Rupani has been booked under sections 302 (punishment for murder), 364 (kidnapping or abducting in order to murder) and 201 (causing disappearance of evidence of offence) of the IPC. During interrogation, Vishal said that he had brought the kid to the shop in Krishna complex in the afternoon. He remained in for around 27 minutes. He strangled the kid with shoe laces and stuffed boy in a sack. Later, he disposed off the body at Parvalia. The mother of the deceased has alleged that home tutor of the deceased who used to visit house for the past four months had threatened her to destroy her and her family after she had refused his sexual advances. The parents have alleged that it was negligence of the school as they have allowed the deceased to accompany with an unknown person. The parents and family members have also alleged that timely action by police could have save their son's life, but the police did not take the complaint seriously. The auto rickshaw driver who picked and dropped the deceased failed to find him in the school and informed the parents and later when the family failed to trace the boy, a complaint was lodged with the Bairagarh police.
Accused should be hanged, says child's grandmother: Deceased child Kartik's grandmother Pushpa Bai said the accused should be hanged to death so that no other person may dare to commit such a heinous crime. She said the way Kartik was strangled to death has shocked not only her family but the people of Sant Nagar are deeply perturbed. Meanwhile Sant Nagar's social body Pujya Sindhi Panchayat has condemned the child's murder and has demanded to give exemplary punishment to the murdere. Panchayat functionaries has said all the residents of Sant nagar.
---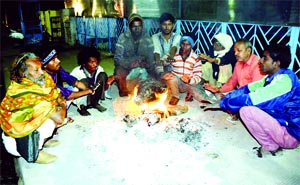 Frost likely in north-east part of state
Bhopal:MMNN: 9 January 2018


Frost and cold wave conditions are likely at Mahakaushal regions and north-east part of the state. According to the local meteorological office, the temperatures have fallen across the state as the direction of wind has become north. Cold wave conditions are likely in Mahakaushal regions as well as at some places in Gwalior, Chambal, Sagar, Rewa and Shahdol divisions. The weatherman said any relief from biting cold is not expected for another two days although fluctuations in both day and night temperatures may occur. Cold winds experienced in Bhopal Cold winds made life miserable for the people in the city. After sunset and in the early morning, people are seen sitting around bonfires to beat the heat. The cold winds are particularly bitter after evening and in the early morning
---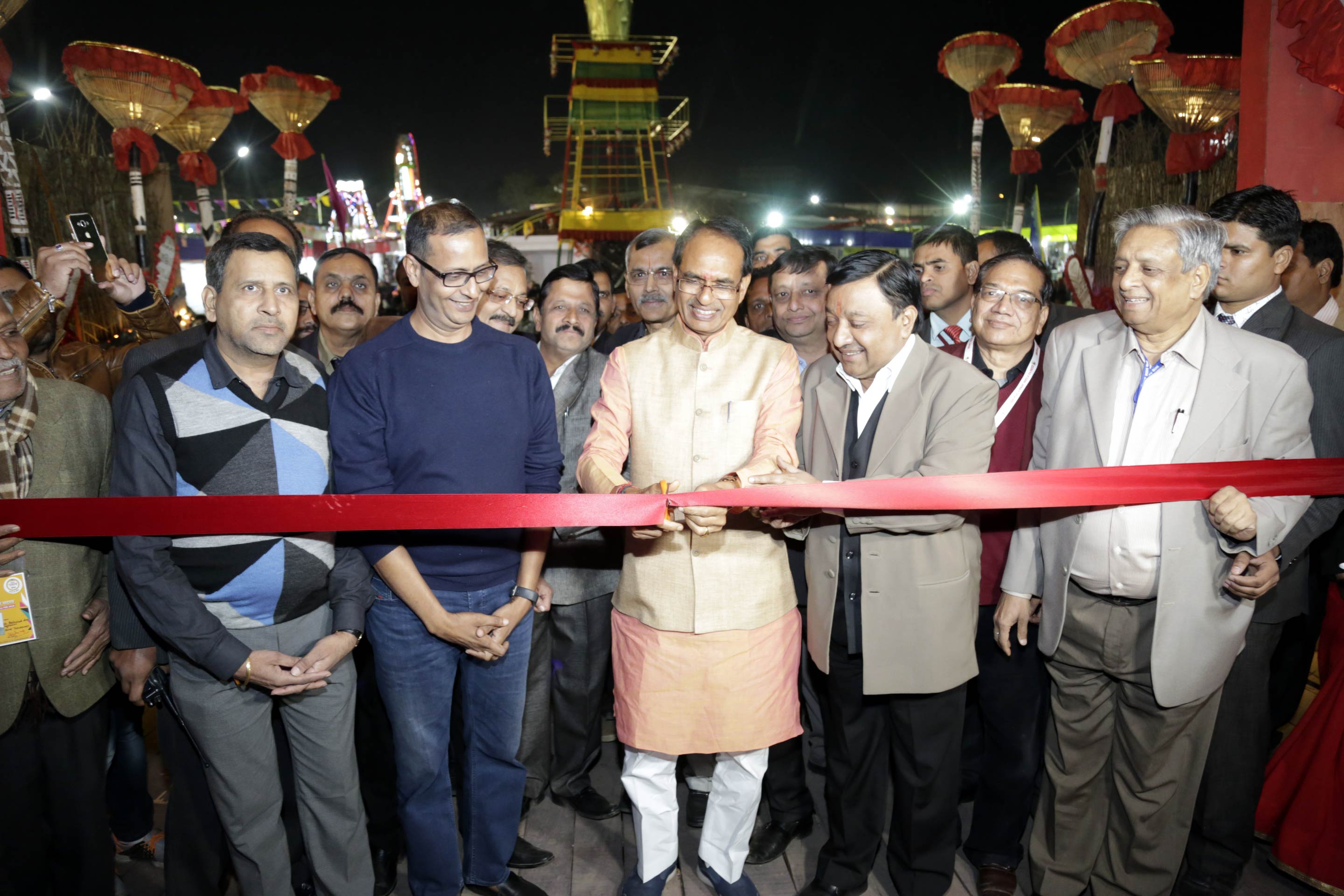 Bhopal Mela is Symbol of Communal Harmony
Bhopal:MMNN: 2 January 2018


Chief Minister Shri Shivraj Singh Chouhan said that Bhopal Utsav Mela is a symbol of communal harmony and Bhopal's identity. This is a programme of common men's joy and celebration, which enhances mutual love and intimacy among the people. Shri Chouhan was addressing the Bhopal Mela being organized under the aegis of Bhopal Utsav Samiti today. CM Shri Chouhan mentioned that some moments different from routine life transfuses joy and happiness in the life of the people. It gives new energy. He further mentioned that the tradition of Bhopal Utsav Mela is focused on the jubilation of common men. Remembering the late Shri Ramesh Chandra Agarwal, the Founder Chairman Bhaskar Group, he said that mela is a result of his foresight. The mela has given a different identity to Bhopal. He observed the mela and praised the tableau. General Secretary of Mela Utsav Samiti Shri Santosh Agrawal informed that efforts have been made to give grand form to the mela. Six hundred stalls have been put by increasing the numbers of stalls from 500 put up last year. Tableau, food stalls, swings and rides beside other entertainment means have been provided in the mela. President Mela Utsav Samiti Shri Manmohan Agrawal proposed a vote of thanks in the programme. Chief Minister Shri Chouhan was presented with a memento by the samiti.
---
Team MP must work on road map with new energy, enthusiasm & zest: CM
Our correspondent 3 January 2018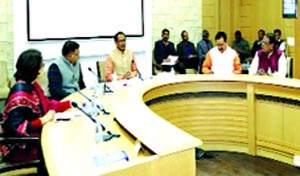 Chief Minister Shivraj Singh Chouhan while fixing the one year's priorities of the state government has directed the departments to ensure implementation in the same direction. He said that the state government has undertaken several innovations in the past, which have been adopted by other states. While extending New Year's greetings to all, Chouhan said that Team Madhya Pradesh will work on the road map with new energy, enthusiasm and zest in the future too. CM Chouhan in the first meeting of the New Year said that he is proud of Team Madhya Pradesh. He informed about the department wise road map and priorities of the government. He mentioned that every department will provide the information about the progress to the Chief Minister's Secretariat by every 5th of the month. Minister for Public Relations and Water Resources Dr. Narottam Mishra, Home Minister Bhupendra Singh, Revenue Minister Umashankar Gupta, Urban Development Minister Smt. Maya Singh, Industry Minister Rajendra Shukla, Minister of State for Technical Education Deepak Joshi, Minister of State for Culture Surendra Patwa, Chief Secretary B.P. Singh and other Senior Officers were present on the occasion. Rural Development Department- While fixing the priorities of Rural Development Department, Chouhan said that the Pradhan Mantri Awas Yojana is an ambitious programme. Target must be achieved within the stipulated time under the programme. A total of 13 lakh 48 thousand houses have to be constructed in the state till the end of next year under the scheme. He congratulated for achieving first position in the country in its implementation. Moreover, Chouhan gave directives to work at war footing to make all the districts open defecation free till October 2, 2018, to connect al the villages by concrete roads by the end of 2018, to make youths as Swachchata Sevi by dividing 51 thousand 714 villages in groups, to link women self-help groups with sanitation work, construction of water bodies through MNREGA and to conduct employment oriented works in the drought affected areas. Revenue- Chouhan instructed for continuation of campaign to dispose the revenue cases, to complete the recruitment process within time limit for filling the vacant posts of patwaris and nayab tahsildars, for conducting a campaign to distribute the land rights letters to all the houseless families and for distributing copies of khasra and maps without any charges to the farmers. Urban Development- CM Chouhan gave directives for completing the construction work of 5 lakh houses for urban poor within time frame, for proper implementation of urban transportation arrangements, for starting sewerage system works immediately in cities located on the banks of Narmada river, for completion of urban potable water schemes within time limit, to accelerate the pace of self-employment schemes and to ensure effective implementation of Deendayal Rasoi Yojana. Agriculture- Chief Minister said that the Bhavantar Bhugtan Yojana is being praised all over the country. He gave instructions for implementation of Yuva Krishak Udhmi Yojana separately, expansion of custom hiring centers and to ensure the arrangement for export of horticulture crops. Moreover, he directed to give final shape to the Rin Samadhan Yojana of the Cooperative Department and expansion of Acharya Vidhya Sgar Yojana of the Animal Husbandry Department. Energy Department- Priorities have been fixed for providing electricity connections in all the houses by October end under the Soubhagya Yojana, for supply of electricity in every village and to bring into effect the flat rate in context to electricity bills. Completion of solar energy projects of Rewa and Neemuch by New and Renewable Energy Department. He laid priorities for use of LED street lights in urban bodies and for promotion of electric vehicles in public transport and for formation of task force to encourage clean energy so that some villages should be announced as completely clean energy cooking villages. Food and Civil Supplies Department- CM Chouhan said that names of all the eligible beneficiaries should be included under the food Security, for facilitating eligible beneficiaries to obtain ration from any ration shop of the concerned urban area and to ensure immediate implementation of DBT in any block of the tribal dominant district. Scheduled Caste and Tribe- For making online arrangement to give Rs. One thousand per month in order to protect families of Baiga and Bhariya tribe like Sahariya tribe from malnutrition, to make a special package for scheduled caste and tribe and for implementation of 'Super 100 Scheme' in all the tribal dominant districts are included in this. Social Justice Department- To provide benefit of all the government schemes to all the eligible beneficiaries displayed in the Samagra Portal and for ensuring effective implementation of Mukhya Mantri Kanya Vivah and Nikah Yojana. Public Health and Engineering- Completion of group Nal-Jal Yojanas within time and to make preparations for water supply during the ensuing summer. Commerce and Industry Department- Directives have been given for implementation on Global Skill Summit's decisions and focus of all the departments on ease of doing business. Technical Education- For ensuring implementation of Yuva Sashaktikaran Mission speedily, for linking 7 lakh 50 thousand with self-employment/employment by developing their skills and for ensuring effective implementation of Medhavi Chhatra Yojana. Mineral Sources Department-Ensuring effective implementation of sand mining policy and preparing workplan for utilization of mineral resources of the state. Public Works Department - Beginning construction of all roads included in CM's announcements soon. Narmada Valley Development and Water Resources Department- Speeding up construction of Narmada-Kshipra Link Multipurpose Projects and completing it within the time limit, beginning work on approved projects and completing it on time, beginning work on Narmada-Parvati, Narmada Kalisindh, Narmada -Gambhir projects and completion of all huge projects by Water Resources Department on time. Public Health Scheme- Praising the District Hospital Bhind, the Chief Minister issued instructions to all district hospitals to provide better facilities. Also making online arrangement for State Illness Assistance, CT Scan facility in 19 district hospitals. Women and Child Development- Arranging take home ration through women self-help groups, making effective work plan for controlling malnutrition and abiding by the announcements made related to self-help groups. School Education Department- Making cycles, uniforms, books on time for students. Transport - Simplifying license and vehicle registration system online and bringing it under Public Service Guarantee Act. Commercial Tax- Solving problems in GST implementation from time to time. Forest Department - Effective implementation of Charanpaduka Yojana and increasing first payment of tendu patta collectors. Law and Legal Affairs Department - Preparing to begin NLU in Jabalpur. Public Service Management - Ensuring implementation of Samadhan Ek Din Yojana. General Administration Department - Expressing concern over retirement of government servants without promotion owing to cases being under consideration in the Supreme Court, Chief Minister Chouhan directed the officials to make way for promotion through unanimous approval. To make Cabinet and Ministry work system paperless. He directed to ensure meetings and departmental probe of department's counseling committees. Endowments Department - Online storage of the temples' record proper caretaking of properties and arrangement of payment of honorarium to pujaris. Tourism Department - Marking of projects after district- level planning for tourism development in state. Minto Hall should be started by June 2018 this year. Adventure Tourism should be developed to international standards in state. Besides it includes marking of religious tourist spots. Culture - Lauding the Ekatma Yatra, the Chief Minister said that this is being received well in the society. He said that priority should be given to setting up of Vedant Sansthan, organizing meeting of Veer Bharat Nyas and organizing widespread programme of Narmada Jayanti. On the occasion the Chief Minister directed all departments to make information regarding all departmental achievements from time to time to the Public Relations Department.

---
20 cows run over by goods train near Bhopal, rail traffic affected
Our correspondent 29 December 2017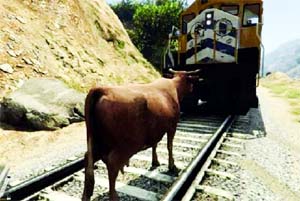 About 20 cows died after they were run over by a goods train on Bhopal-Hoshangabad route near Bhopal between Berkheda and Chauka stations. About one dozen trains going towards Itarsi were stopped at Berkheda, Habibganj and Bhopal stations after the accident. The incident took place when a large herd of cows came in front of a goods train which was on way to Itarsi from Bhopal. After the accident, Amarkantak and Janshatabdi Express were stopped at Berkheda station, Punjab Mail, Kushinagar and other trains were stopped at Habibganj station. The railway administration was trying to restore traffic between Bhopal and Hoshangabad.

---
Madhya Pradesh cracks the whip on officers colluding with illegal sand miners
Our correspondent 26 December 2017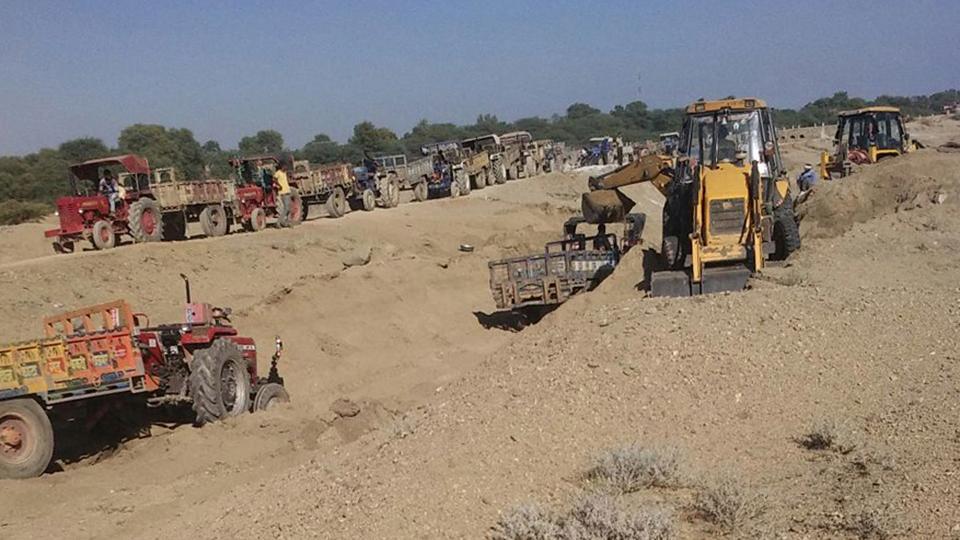 In a major crackdown against collusion between police personnel and sand mafia, the Sidhi police has taken action against nearly 50 police personnel by either suspending them, instituting departmental inquiry against them or removing them from service in the last two months. In one instance, the entire police outpost in Piparohar comprising 16 personnel, headed by a sub-inspector was changed, when the higher-ups found that the entire outpost was involved in abetting illegal sand mining. Police officers have been alleged to collude with mining mafia in these regions, getting a "cut" (commission) for turning a blind eye to illegal mining and overloading of trucks. Attempts to stop illegal mining has met with resistance from locals throughout Madhya Pradesh with officials being threatened and even attacked. Illegal mining in Sidhi is mainly carried out on the banks of Son river, home to now endangered Ghariyal. Mining department officials say that every day, some 400 to 500 trucks of sand are mined. Though there is no official estimate, activists say the government loses crores every year due to illegal mining in Sidhi. Sidhi SP Manoj Shrivastava said they registered around 100 cases against illegal mining in the past two months. "We have also started registering cases of theft under Section 379 of the IPC," he said. Earlier, when a truck was found carrying more sand than sanctioned under the permit, a case of overloading was registered. Now, police register cases of theft and impound the vehicles. Justifying the theft charge, SP Shrivastava said, "Since you have taken more than your permit sanctions, it is a case of theft, not simply one of overloading." The government had passed a proposal in the state cabinet in November under which 821 of the 1,266 sand mines in the state would be handed over to the panchayats, while the remaining 445 would be given through auction.

---
Dr. Mishra distributes soil health card to farmers
Our correspondent 23 December 2017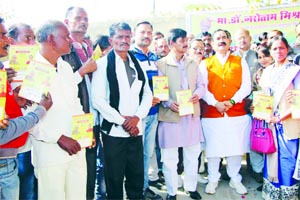 Public Relations, Water Resources and Parliamentary Affairs Minister Dr. Narottam Mishra today distributed soil health cards to farmers in Datia. Dr. Mishra told farmers to avail benefits of the state government schemes to increase their income. These schemes have become a strong medium of improving economic situation. He said that the health examination of soil will ensure advanced farming and increased production.
Dr. Mishra at National Service Scheme Camp Dr. Narottam Mishra took part in the conclusion programme of National Service Scheme camp of Government Higher Secondary School at Badouni in Datia district. He said that qualities of leadership, cooperativeness and community labour are developed in students through NSS which improves the personality of students.
Multi-gym inaugurated PR Minister Dr. Mishra inaugurated multi-gym at Badouni. He appreciated the efforts made to start the gym. Public representatives were present during the programme.
Assistance to victimized family Dr. Mishra presented assistance of Rs 4 lakh to a family affected by snakebite.Recently Mithilesh Kushwaha of Bahadurpur village died of snakebite.

---
Bairagarh traders gear up to start afresh
Our correspondent 20 December 2017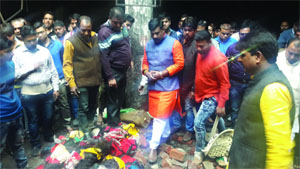 Bhopal : Two day after the devastating fire in Sant Hirdaram shopping complex, the traders whose shops got burnt were in a state of shock but gearing up to begin afresh. The traders are holding meetings to start the market again. In this regard a meeting was held at Sindhu Samaj School on Tuesday under the leadership of BJP district vice president Ram Bansal Renwal. The traders are determined to start the market again. The work of core testing is being done by a retired engineer and then it would be decided whether shops can be repaired or they would have to be built again. According to the engineer, building shops afresh may take up to two years. BJP district vice president and traders feel it would be better to repair the shops. The traders are giving their contribution and also trying their level best to get compensation from the government. On Tuesday former MP Kailash Joshi, MLA Rameshwar Sharma and BJP district president Surendra Nath Singh held talks with traders.

---
Dr. Harsh Vardhan pays courtesy visit to CM Chouhan
Our correspondent 15 December 2017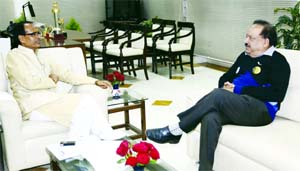 Bhopal: Union Minister for Science, Technology, Environment and Forest Dr. Harsh Vardhan paid courtesy visit to the Chief Minister Shivraj Singh Chouhan at CM House today. Chouhan welcomed Dr. Harsh Vardhan by presenting a bouquet. Minister for Forest, Planning, Economics and Statistics Dr. Gourishankar Shejwar was also present on the occasion.



---
Workshop on Low Cost Teaching Aids
Our correspondent 9 December 2017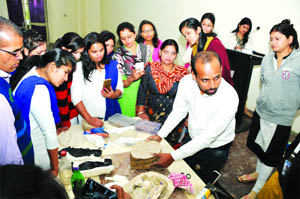 During the first session of the second & last day i.e. 08th December, 2017 of the workshop organized by Regional Museum of Natural History, Bhopal, participants prepared low cost teaching aids like respiration model, eye model, Sound from Where under the guidance of Promod Maithil, Subject Expert from Tinkering Lab, Bhopal. During the second session, Participants prepared low cost teaching aids like artificial leaf in the guidance of Arvind Anupam, Modeller of the museum. During the valedictory session, Participant of the workshop Ms. Vagisha shared her experience about the workshop. She told that the workshop was very useful and they will apply these knowledge in future institute for teaching. Similary Smt. Ranjeeta Kisnani told that they learnt how teaching can be interesting. Another participants Mr. Agnel Fernandes appriciated the museum to organize such useful workshop and told that the techniqe which we learnt will be useful for accessible learning. Manik Lal Gupta distributed the participation certificates to participants of the workshop. He gave good wishes to all participants to use these knowledge which they learnt during the workshop at their house, neighbours, society and schools for effective biology teaching. He also requested to use more waste materials to prepare teaching aids and may help to clean the environment. The Programme was concluded with the vote of thanks to participants, their parents, principals, resource person, print media, officers & officials of the museum; proposed by Sushil Kumar Chourey, Stenographer-II of the museum.
---
Cong is a family's party: Swamy
Our correspondent 5 December 2017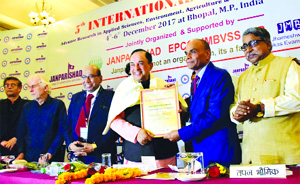 Senior BJP leader Subramanian Swamy on Monday taunted over elevation of Rahul Gandhi as party president. He said that Congress is like a family's party where someone becomes peon or president it hardly matters. Swamy was in the city on Monday to take part in a symposium organised by Janparishad. Regarding the controversy about Rahul's religion and his claim that he was wearing Janeu, Swami claimed that Gandhi was lying and that his claims of wearing Janeu is also false. Swamy said he was in the funeral of late PM Rajiv Gandhi where Rahul was forced to wear janeu. He wore it on his clothes because had he refused to don the janeu he would not have been allowed to attend his father's funeral, he said. Besides, the senior BJP MP claimed that Sonia Gandhi, Rahul Gandhi, PC Chidambaram and Vijay Malya would go to jail because the BJP government would not let anybody off the hook. Work on Ram Temple will start soon. The BJP leader expressed confidence that the work for building grand Ram temple at Ayodhya would soon start and it will be ready by next Diwali. Just a day ahead of the December 5 hearing of the Ramjanmabhoomi- Babri Masjid case, Swamy said, "The Allahabad High Court already went deep in the subject so there is nothing remaining with the Sunni Waqf Board for rebuttal and it is for sure that we would win the case and grand Ram temple would be constructed." The BJP leader, who is confident of winning the case, said, "Although we can bring in a new law, it is not needed. Because we are winning the case and I have full trust that we will win." He said that the Patidar and Dalit equation would not work in Gujarat and the BJP would romp home with comfortable majority. When asked about opposition's allegation of EVM tampering Swamy said that opposition is not able to digest our victory
---
ASP held in sexual harassment case, released on bail
Our correspondent 1 December 2017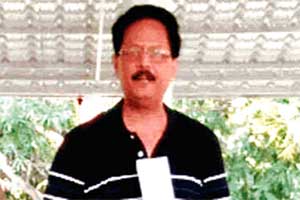 Additional Superintendent of Police (ASP) Rajendra Verma, posted with the QD branch of the Police Headquarters (PHQ) in Bhopal, was arrested on Thursday in connection with sexual exploitation of a female constable. The cop had recently leveled allegation of sexual harassment against the ASP. The ASP was later produced in the district court from where he was released on bail. The police had swung into action as the female cop sat on dharna on Thursday morning outside chief minister's residence demanding action against the ASP. She also demanded suspension of the accused. ASP Verma was arrested in the morning as the authorities did not want the matter to gain prominence while the assembly session is in progress. Later in the evening the ASP was produced in the court from where he was released on bail of Rs 15000. ASP Dharmveer Yadav said an investigation was conducted on the complaint of the constable and the accused was arrested on the basis of evidences against him. The complainant female cop is also posted with the QD branch of PHQ
---
Journey of a sensitive and visionary leader
Our correspondent 29 November 2017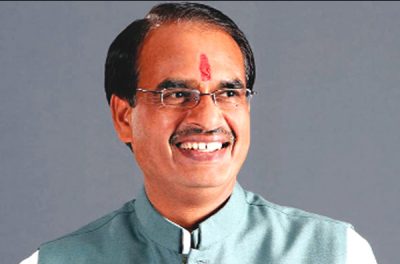 Twelve years back on this day Shivraj Singh Chouhan had become the Chief Minister of the state. In this long journey his image of a sensitive politician and a visionary people's leader has emerged. While becoming Mama Shivraj from a down-to-earth leader, he gave hundreds of gifts to the state. The journey that began with Ladli Laxmi Yojana has today reached to Bhavantar, which is benefitting all sections of the society especially the deprived sections. Shivraj's Ladli Laxmi Yojana was a blessing for the girl child and changed the mindset of the people who considered girls as burden. Now sweets are distributed in villages on birth of girl child. The Kanya Vivah and Nikah Yojana of the CM made it easier for people of economically poor background to marry off their daughters. Lakhs of couples in the state are getting married at mass wedding ceremonies. From the administrative point of view the most significant step of the Shivraj government was public service guarantee scheme. Now people don't have to run from pillar to post for small works like map, khasra, copy etc. The chief minister's other significant schemes include meritorious student scheme, loan at zero per cent interest to farmers, Teerth Darshan Yojana, Deendayal free treatment scheme, 108 ambulance, houses to all homeless, free ration to poor under Annapurna scheme, Dial 100, CM Helpline, among others. These schemes made him hugely popular. Shivraj is among the handful of leaders of Madhya Pradesh belonging to modest background who reached great heights. No one could have imagined that an ordinary boy of a small village would one day become the chief minister of the state. But Shivraj made it possible through his unique work-style, political astuteness and insightfulness. His journey from Jait to Bhopal, from Bhopal to Delhi and back to Bhopal is full of struggles and upheavals. He left behind many other leaders and became a living legend in politics. It is Shivraj Singh Chouhan's skill and ability that helped him set record as longest-serving chief minister of the state. The state leads in the field of women empowerment. Besides government service the women enjoy 50 per cent reservation in local bodies elections. Significantly the work to link Kshipra-Narmada first began in MP besides Narmada conservation. The face of thirsty Bundelkhand will change upon the completion of the project. The state set new milestones of development but ironically the government has not been successful in changing the mindset of the bureaucrats. If there is resentment among farmers even after a scheme like Bhavantar, then the bureaucrats are responsible for this. Now is the high-time to rein in bureaucracy. If Shivraj is able to do it then crores of people will get the benefit of his welfare schemes
---
Doctors remove chain, 263 coins, shaving blades from MP man's stomach
Our correspondent 27 November 2017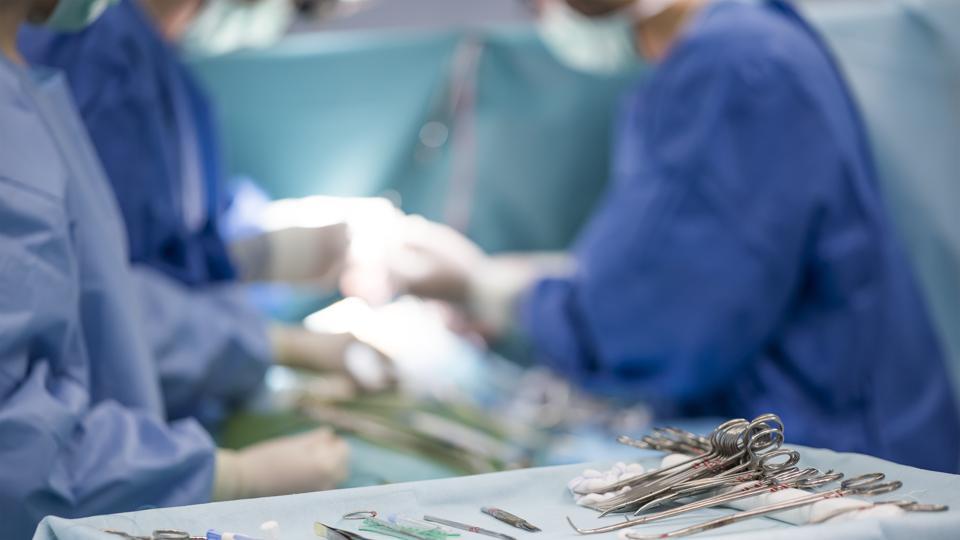 In a rare surgery, doctors in Madhya Pradesh's Rewa district recently removed 5 kg iron objects -- a chain, as many as 263 coins and shaving blades--from the stomach of a man who they said is not in a good frame of mind. The 32-year-old Mohammed Maqsood, who hails from Sohaval in Satna district, was taken to the state-run Sanjay Gandhi Medical College and Hospital in adjoining Rewa on November 18 after he complained of pains in stomach. Dr Priyank Sharma, attached to the Sanjay Gandhi Medical College and Hospital (SGMCH), said they identified the cause behind Maqsood's stomachache after conducting tests and through an x-ray. He said a team of six doctors surgically removed 10-12 shaving blades, four big needles, a chain, 263 coins, besides pieces of glasses -- collectively weighing 5 kg, from the stomach of Maqsood on Friday. He said Maqsood had been treated for six months in Satna before he was brought to Rewa. "The patient was not in a good frame of mind and it seems he swallowed these objects secretly," Dr Sharma said, adding that Maqsood is doing well and is currently under the observation of a team of experts.
---
MP: Man accused of raping minor as her 2-year-old brother bangs on door
Our correspondent 22 November 2017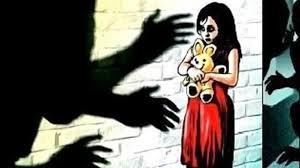 A man allegedly abducted and raped a minor at Padria village in Jabalpur on Tuesday, even as the victim's two-year-old brother banged at his door in desperation. However, it was too late by the time help finally arrived. The accused, 18-year-old Akash Yadav, has been arrested. Barela police said the four-year-old girl and her brother were playing outside their house when the incident occurred. The children's parents had gone out to work at the time, and their grandmother was indoors finishing some household chores. The woman noticed soon afterwards that her granddaughter had gone missing, and the boy was banging desperately on the door of Yadav's house. Concerned, the woman began knocking on her neighbour's door too. Soon, the accused came out to say that her granddaughter was not in his house. The woman, however, was not convinced. She kept a watch on Yadav's house, and soon saw the girl exiting it in tears. Akash also slipped out in tow. Upon being questioned, the girl confirmed that she was raped. Police arrested Yadav before the angered villagers could hunt him down, and charged him under Section 376 of the Indian Penal Code (rape) as well as relevant provisions of the Protection of Children from Sexual Offences Act.
---
108 service comes to standstill, patients hit
Our correspondent 20 November 2017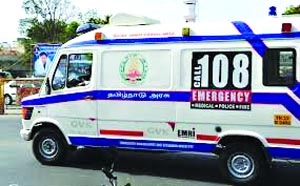 The 108 ambulance service suddenly came to a standstill on Sunday as the drivers proceeded on strike jeopardizing the patients in the state. The ambulance drivers have proceeded on strike to oppose non-payment of salary on time, delay in increment and increasing shift from 8 hours to 12 hours. The health services have come to a standstill in the state on account of the strike. Patients' kin had to face lot of problem in transporting the patients. The drivers had struck work from Sunday morning. The 108 ambulance service is being conducted in the state by Mumbai's Jigitsa Healthcare. They have 606 ambulances in the state. Out of them 406 have already stopped operations. Pilots driving the ambulances and the EMT staff are angry as they have not been given salary. The agitating ambulance staff has said they would not return on work till all their dues are cleared. Company gets amount from govt, but salary not paid The 108 ambulance service is being conducted in the state by Mumbai's Jigitsa Healthcare. The government makes payment to the company for providing the services. But salary is not paid on time to the ambulance staff. According to the ambulance staff, the company withholds one month salary. They said the employees are distressed due to non-payment of salary by Jigitsa
---
Atal Bihari Hindi University to shift to new premises
Our correspondent 17 November 2017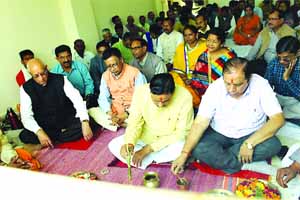 The Atal Bihari Hindi University is shifting to its new premises in Kolar. Vice Chancellor and other officials participated in 'havan' and other rituals and began shifting. The new campus was originally meant for Benazir College but as students of Benazir College opposed shifting to new premises the Higher Education Department recently allotted the new campus to Atal Bihari Hindi University. Classes will be conducted in the new premises by November end. The classes of the Atal Bihari Hindi University are currently being run in Old Vidhan Sabha premises. However, the university face problem in conducting classes due to the construction of a heritage hotel there. Vice Chancellor Ramdas Bhardwaj, Registrar Sunil Pare and other staff entered in the new premises after havan.
---
Rattled by Bhopal gang rape, MP govt to close all liquor shops in 'sensitive' zones
Our correspondent 14 November 2017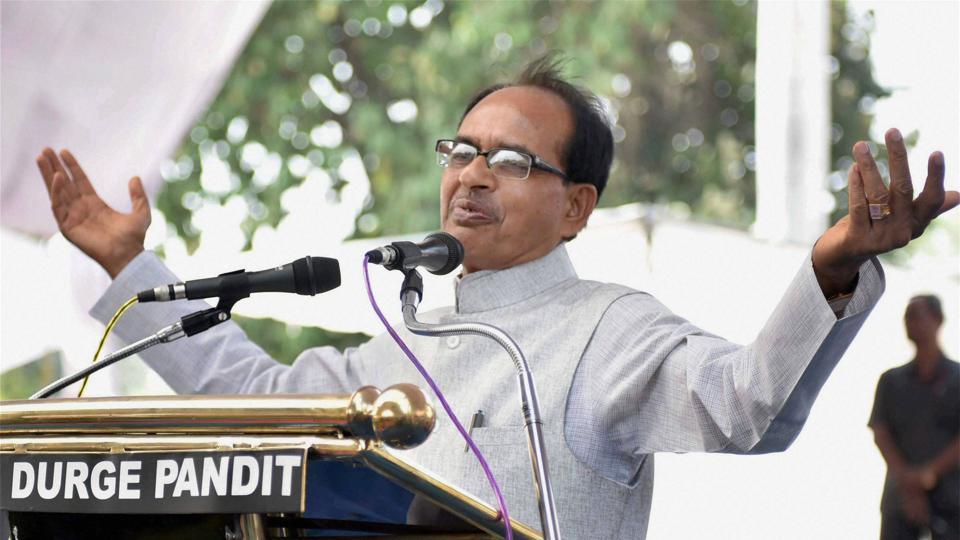 The Madhya Pradesh government has decided to close all liquor shops located near schools, girls hostels and religious places as part of a damage-control exercise following the gang rape of a civil services aspirant in the state capital recently. It will also launch a campaign to create awareness among youth in schools and colleges, officials said on Tuesday. This was decided at a meeting chaired by chief minister Shivraj Singh Chouhan and attended by senior officials - including chief secretary BP Singh and director general of police Rishi Kumar Shukla - the previous evening. The woman was raped allegedly by four rag-pickers near the Habibganj railway station in the state capital on the evening of October 31. A disagreement over jurisdiction delayed the filing of a police complaint in this regard, spurring widespread criticism. Following the uproar, Chouhan instructed the authorities to ensure the installation of GPS systems and CCTV cameras in public transport vehicles as well as buses belonging to educational institutions. "Educational institutions that fail to adhere to these directives will be derecognised. CCTV cameras are required to be installed on the entrance gate of women's hostels too," an official spokesperson said. The chief minister asked the authorities to close down liquor shops situated in sensitive zones. "Immediate medical treatment should be provided in cases of crime against women, and the health department must take steps to sensitise doctors," he said. Participants of the meeting also decided that the police must counsel at least 2.5 lakh female students at educational institutions within the next two weeks under a special programme aimed at preventing crimes against women. "Police have been instructed to register crimes against women on priority. Training will also be imparted to field staffers in the police department over the next three months," the spokesperson said. Other measures decided at the meeting included deploying woman conductors in school buses and carrying out character verification of drivers; screening films that spell out the difference between 'good' and 'bad' touch at educational institutions across the state; establishing a 'one-stop centre' to address women's concerns before March 2017; and installing sufficient lights at sensitive places. Five law-enforcement officers, including the officers in-charge of three police stations, were suspended on charges of delayed action a day after the gang rape was reported. Health department authorities also suspended two doctors who termed the rape as a consensual sexual act in their medical examination report. The Jabalpur bench of the Madhya Pradesh high court took suo moto cognizance of the matter, and pulled up the state government over the manner in which the case was handled. It directed the government to submit an action-taken report on November 27, the next date of hearing.
---
Sai Yudhishtra Lal in Bhopal on Sunday
Our correspondent 10 November 2017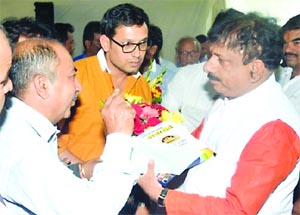 Sai Yudhishtra Lal of Shadani Darbar will come on Sunday at Bhopal to celebrate 73rd birthday of satguru sant Govindram Shahib organised by Shadani Seva Mandal, Bhopal. Sai Yudhishtra Lal the Navm Jyoti of Pujya Shadani Darbar Tirth will celebrate the birthday in Shiv Mandir ground, Sehkari Parisar, Kalpana Nagar Bhopal. The programme will start at 8pm with Bhajan Kirtan, with discourse of Sai Yudhishtra Lal, and Bhandara. The president of Sindhu Sena Mr. Rakesh Kukreja and the President of Shadani Yuva Mandal Mr. Kapil Sherwani have invited the mayor of Bhopal Mr. Alok Sharma by giving him invitation card, the book having the information on the life of Sant and the works done by the Darbar and Bouquet. On this occasion with the president of Shadani Seva Mandal Mr. Shrichand Shevani, Anil Tharwani, Naresh Golani, Rakesh Shevani, Ravi Bajaj, Rajesh Panjwani and many other persons were present.
---
Navonmesh: Students show skills in diverse fields on 3rd day
Our correspondent 6 November 2017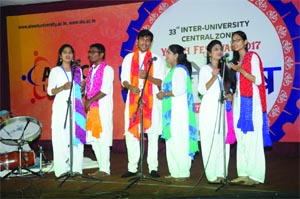 Various cultural programmes were presented by the participating students on the third day of the inter-university fest 'Navonmesh'. Association of Indian Universities (AIU), New Delhi has entrusted AISECT University, Bhopal Madhya Pradesh for hosting 33rd Inter-University Central Zone Youth Festival UNIFEST for the session 2017-18 during November 03-07. On the third day of the fest, various cultural programmes including dance, singing, drama etc were presented by the participants. About 1500 participants from prestigious universities of the central zone (Madhya Pradesh, Chhattisgarh, UP, Odisha, Maharashrta, AP and Tamil Nadu) are taking part in the fest. On the opening day, myriad colourful cultural programmes were presented by the participants. Students of over 100 universities displayed their talents and skills in diverse fields. The participants are displaying their talents and skills in diverse fields including classical vocal solo, classical instrumental solo, light vocal, western vocal, group song (Indian and western), folk orchestra and western vocal instrumental. The dances presented by the participants include folk / tribal dance, classical dance. the literary events include quiz, elocution and debate. The students are also presenting one act play, skits, mime and mimicry. The various events and contests in the field of fine arts include on the spot painting, collage, poster making, clay modeling, cartooning, rangoli, spot photography and installation
---
Bhopal: Daughter of RPF officer?allegedly gang-raped 200 metres from police station
Our correspondent 3 November 2017, Bhopal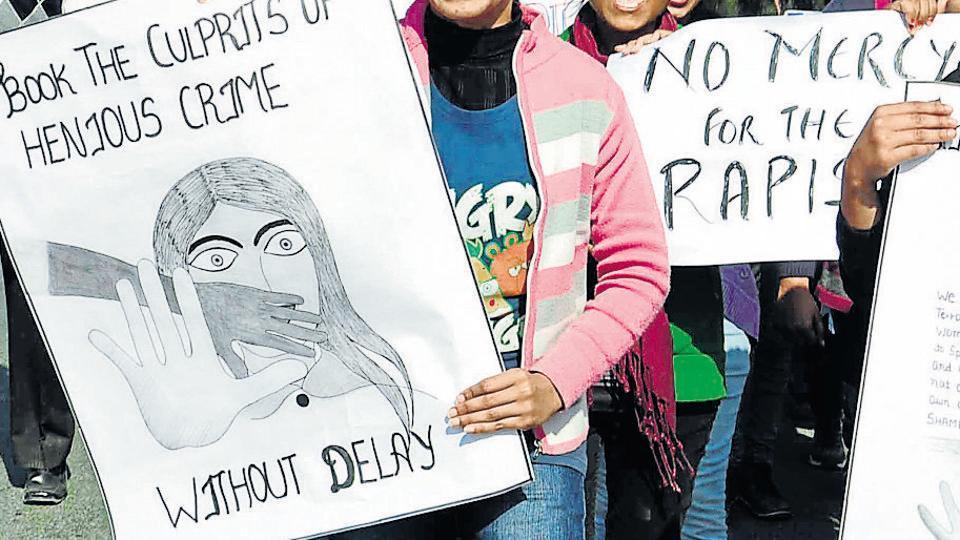 The daughter of a Railway Protection Force (RPF) assistant sub-inspector was allegedly gang-raped, robbed and left to die near a railway track in central Bhopal on Tuesday evening, police said on Thursday. All the four accused, identified as rag pickers, have been arrested. The FIR was lodged 24 hours after the crime was committed because of an intra-police dispute. Though the woman - a civil services aspirant - was allegedly raped barely 200 metres from the Habibganj government railway police (GRP) station, they insisting that the crime scene fell in the MP Nagar police station limits. Sexual violence and crimes against women are high in Madhya Pradesh where 11 women were raped every day, and six gang-raped every week, on an average last year. Over half these victims were minors. To check the growing sexual crime rate, the BJP government in Madhya Pradesh plans to make rape punishable by death. When the family members of the victim approached the MP Nagar police station on Wednesday morning, they were told that the area fell in the Habibganj police station limits. The Habibganj police, for its part, claimed that the area was under GRP jurisdiction A case was registered only after the victim's family escalated the matter. GRP superintendent of police Anita Malviya, however, denied that there was any delay on their part in registering the case. "Nobody met us immediately after the crime. Habibganj police station informed us about it at 7 pm on Wednesday, and the case was registered within half an hour. We have arrested all the four accused," she said. Bhopal DIG Santosh Singh suspended sub-inspector RN Tekam, posted at the MP Nagar police station, for allegedly refusing to register a case. Anita Malviya said the accused waylaid the victim while she was returning home from a coaching institute around 7pm. They dragged her to a secluded place and gang-raped her. They also snatched her mobile phone and jewellery. The victim, in her statement to the police, said the accused also tried to strangle her. Though they left the spot thinking she was dead,the victim managed to get home and inform her parents about her ordeal. The girl was admitted to a government hospital. She was discharged later, after her condition was declared stable
---
Farmers protesting over poor soyabean price lathi-charged
Our correspondent 31 October 2017, Bhopal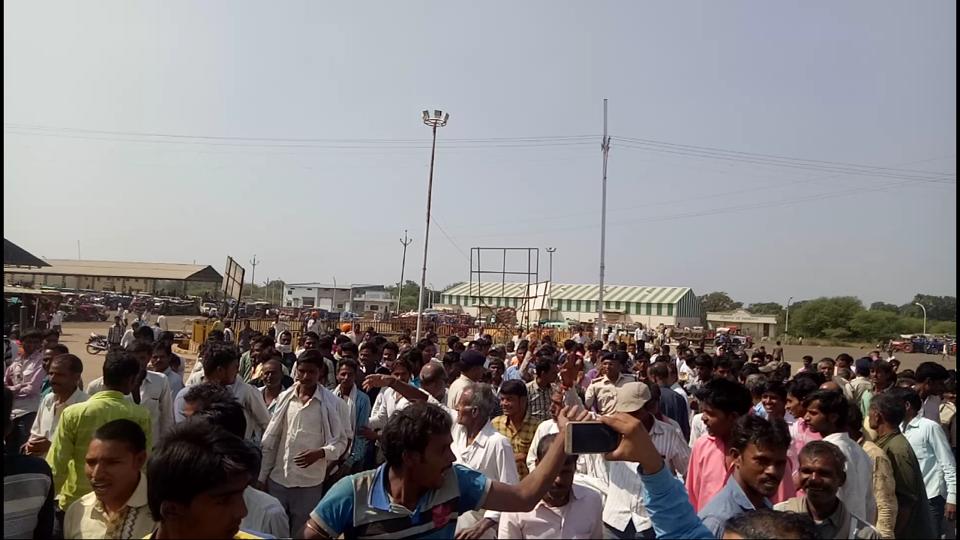 Angry over not getting remunerative price for their soyabean crop at the Agar Malwa mandi, hundreds of irate farmers pelted stones, damaged furniture at the mandi office before police moved in, used tear gas shells and cane-charged them on Monday afternoon. In the stone pelting, several persons including a naib tehsildar were injured. The farmers' protest for getting low price for their produce has been recurring in Madhya Pradesh over the past few months. It started in the first week of June and gained momentum after five farmers were killed in police firing in Pipliyamandi, Mandsaur. According to officials, tension was on the rise in the mandi when bidding for soyabean by traders did not rise above Rs 2000 - Rs 2100 per quintal in the initial round of bidding. This angered the farmers who kept on demanding that the prices should be around Rs 2500 per quintal. The mandi officials were informed of the problems and a second round of bidding started in the afternoon. The price went up a bit but not by much, further angering the farmers. Soon the farmers and the traders started abusing each other and suddenly the stone pelting started. Farmers damaged the weighing scale of the farmers, while some of them rushed inside the mandi office, smashed window panes and broke furniture in the office. In the melee, naib tehsildar Mukesh Soni was injured. It was after Soni's injury that the police tear gassed the mob and cane charged them. According to SP Manoj Singh, seven persons were arrested, but all of them have been released on bail. "Police used a lot of restrain in dealing with the situation. Most of the people who were creating trouble were not farmers," the SP asserted. The collector Ajay Gupta said there was no problem in the morning during the first round of auctions. In the second round, some anti-socials started shouting slogans and creating trouble which resulted in stone pelting. "The situation is now under control," the collector said. Bharatiya Kisan Union leader Anil Yadav said that farmers are not getting their fair price due to recently introduced Bhavantar scheme (Crop price deficit payment scheme). "Before Bhavantar price of soyabean was around Rs 2800 to Rs 2900 per quintal, but after this scheme was introduced, the price has crashed to Rs 2000 to Rs 2100 and today it sold as low as Rs 1500 in Agar Malwa mandi which angered the farmers. The Bhavantar scheme is a flop, it is not transparent and we demand that minimum support price should be reintroduced.
---
NSUI releases manifesto, promises free wi-fi in colleges
Our correspondent 28 October 2017, Bhopal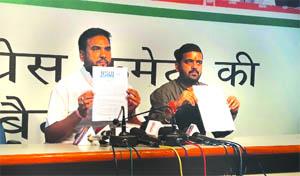 The National Students Union of India (NSUI) has released manifesto with 50 promises in connection with the forthcoming students polls. NSUI state president, while releasing the manifesto on Friday, claimed student functionaries of NSUI will be elected and problems facing the colleges would be eradicated. The NSUI has promised free wi-fi on college campuses. Special gifts for girls This year the student girls enjoy 50 per cent reservation in student elections. The NSUI has announced 30 per cent reduction in fee of girl students, providing self-defence training to them. The NSUI will provide security on the campus by restricting entry of outside people. The NSUI has proposed to constitute grievance redressal cell at the university level to resolve the problems of the students. The union plans to make efforts for the skill development of the students and increasing employment opportunities. NSUI state president Vipin Wankhede has said sincere efforts would be made to provide basic facilities in all colleges and appointment of teachers on vacant posts.
---
Panchayat launches drinking water through PPP model
Our correspondent 26 October 2017, Bhopal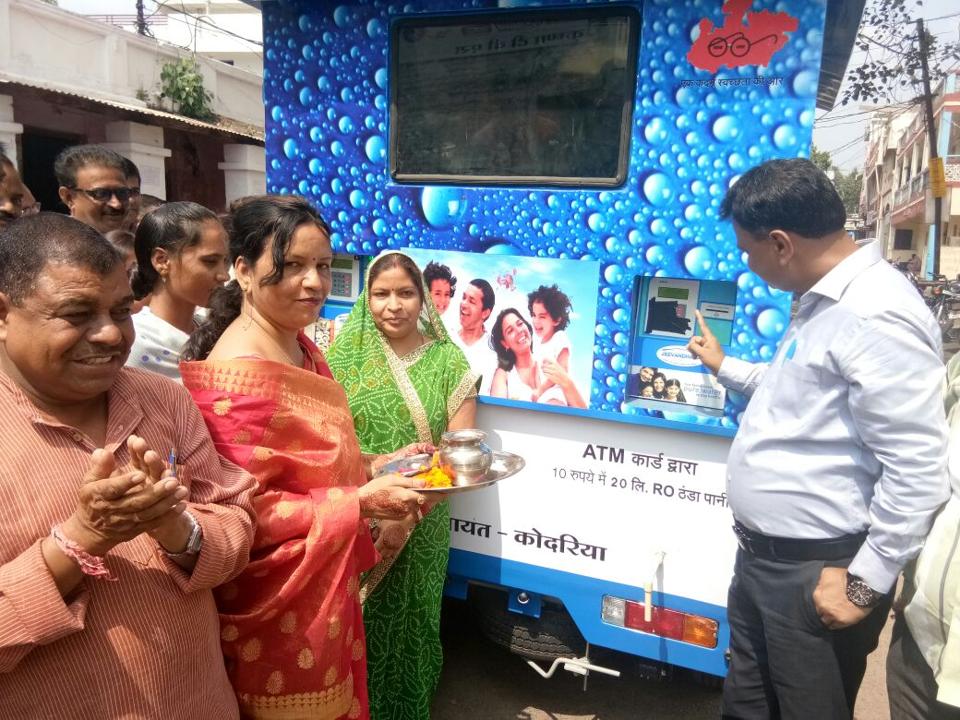 In a bid to provide safe drinking water, the Kodariya panchayat, situated some 22 km from Indore, has launched water dispensers on a PPP model for its 25,000 odd residents. The project is being touted as the first of its kind at the panchayat level in the state, though this could not be independently verified. However, it has received praise from all around and even the chief minister Shivraj Singh Chouhan mentioned it in his recent "Dil Ki Baat" programme, where he address the people on television. Sarpanch Anuradha Joshi said the project was launched around a month back and people have accepted it willingly. "People are getting purified and chilled water for 50 paise per liter, while a regular liter of bottled water costs between Rs 10 to 15 per liter. Over 5000 liters of water are being used every day and over 150 families have purchased monthly water recharge cards," the sarpanch said. At present there are two water dispensers. One has been installed next to the panchayat bhavan and the other is a mobile dispenser which goes door to door. A Nasik based company Jeevan Dhara is providing the facility. The company has been provided with a boring and they have set up their filteration plant. Sarpanch Joshi said that though there is regular piped water supply from the Narmada river, there were incidents of water borne diseases in the village mainly during summer and monsoon period because the water was not purified. "We decided to work on this problem and came in touch with this company. We are also getting revenue as the company has promised to give 10 per cent of its profit to the panchayat," the sarpanch said. But not everybody is happy with the project. Social worker Tapan Bhattacharya said by providing drinking water on PPP model the panchayat has abdicating from its responsibility of providing a basic facility to the people. Water has been privatized which is ethically wrong and also there is no guarantee that price of water would not be increased in future.
---
Drunk cop runs over vendors with jeep; beaten up, paraded by locals in Gwalior
Our correspondent 23 October 2017, Bhopal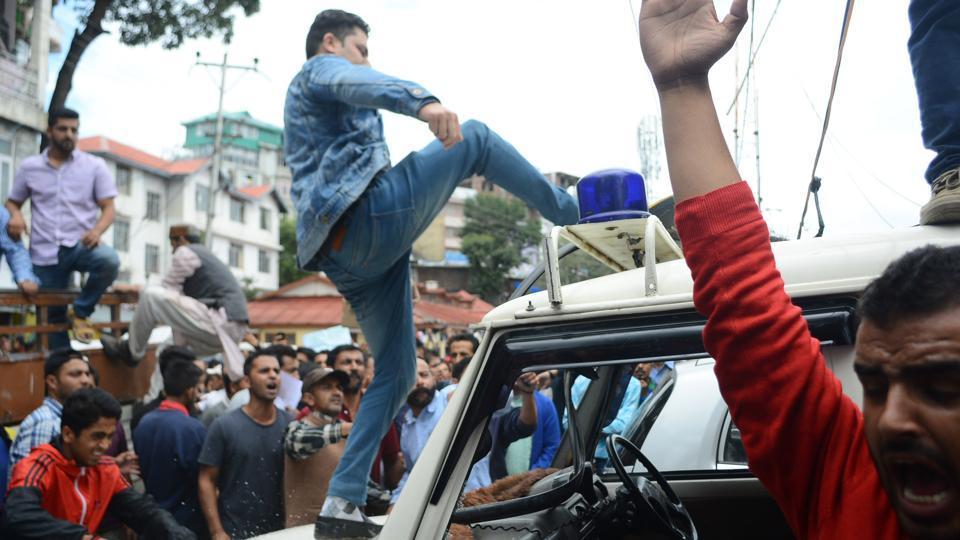 A drunk police officer lost control of his vehicle (jeep), which ran over roadside vendors, injuring two, in Gwalior district's Birla Nagar on Saturday, following which angry locals thrashed him and paraded him in torn clothes, with shoes on his head. R S Mohnia, DySP at Police Training School, Tighra, Gwalior, begged for mercy with folded hands, but the enraged locals did not let him go and even shot a video of the incident which went viral online. Mohnia was later rescued by policemen who came to know of the incident. Abhishek Tiwari, additional superintendent of police (ASP), Gwalior said a case had been filed against Mohnia for rash driving and endangering the lives of others. A medical examination of the senior officer was conducted following which he was released on bail. Based on the video clip, police registered a case against 12 people - three named and nine unidentified - on charges of rioting, causing hurt and other sections of the IPC and Scheduled Caste and Scheduled Tribe (Prevention of Atrocities) Act.
---
Bhavantar Bhugtan Yojana launched
Our correspondent 18 October 2017, Bhopal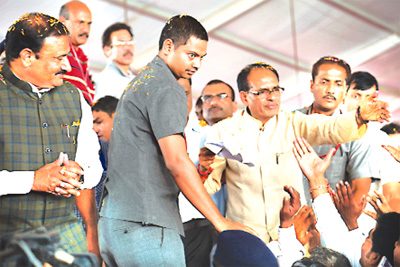 Bhopal : Around 23 lakh farmers have got registered so far in Bhavantar Bhugtan Yojana launched today in Madhya Pradesh. The registration process was started from September 1. In the scheme, Soyabean, Peanut, Sesame, Ramtil, Maize, Moong, Urad and Tuar crops have been included. The benefit under Bhavantar Bhugtan Yojana will be available only to registered farmers on the sale of agricultural produce produced in Madhya Pradesh only in the notified Mandi premises. The benefit will be given up to production limit on the basis of average production on crop cutting experiments. Under the scheme, the difference amount will be paid to the eligible farmers by State Co-operative Marketing Federation and State Civil Supplies Corporation. Around 16.30 lakh farmers got registered online under the scheme. Among them, 8.42 lakh for soyabean, 4.35 lakh for Urad, 2.10 lakh for maize, 71000 for Tuar, 28000 for peanut, 30,000 for Til, 12000 for Moong, and around 2000 for Ramtil got registered. Around 6.50 lakh farmers got registered in offline mode through Gramsabha in Gram Panchayat of the states for providing benefit to more and more farmers under Bhavantar Bhugtan Yojana. Calculation of model sale rate will be average of model rate of two other states and Madhya Pradesh under Bhavantar Bhugtan Yojana. Model sales rate will be taken from two states Maharashtra and Rajasthan for soyabean, Gujarat and Rajasthan for peanut, Orissa and Chhattisgarh for Til, West Bengal and Rajasthan for Ramtil, Karnataka and Maharashtra for maize, Rajasthan and Maharashtra for Moong, Rajasthan and Uttar Pradesh for Urad and Maharashtra and Gujarat for Tuar. According to the provision to calculate the amount due to farmers in the scheme, if the sale rate of the notified crop sold in Mandi premises by farmer is less than the minimum support price but higher than the model sales rate announced by the state government, the difference of amount of minimum support price and sale rate of farmer will be transferred to farmer's account.
---
Madhya Pradesh slashes VAT on petrol and diesel
Our correspondent 13 October 2017, Bhopal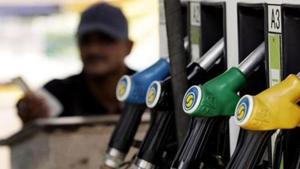 After Gujarat and Maharashtra, Madhya Pradesh became the third BJP-ruled state to slash value added tax (VAT) on petrol and diesel. While VAT on petrol has been reduced by 3%, the same on diesel has gone down by 5%. An additional Rs 1.50 has been reduced in the cess on diesel. The new rates will apply from Friday midnight. Chief minister Shivraj Singh Chouhan made an announcement to the effect in Bhopal on Friday. Madhya Pradesh becomes the first state among BIMARU states to reduce VAT on petrol and diesel after an appeal from the central government to the states. In Bhopal, petrol will now cost Rs 73.13 per litre against the earlier price Rs 74.79 per litre. Similarly, diesel will be sold at Rs 59.37 per litre against the existing rate Rs 63.31 per litre. In June this year, state-owned oil companies dumped a 15-year old practice of revising rates on 1st and 16th of every month and instead adopted a dynamic daily price revision to instantly reflect changes in cost. Chouhan said in a statement VAT had been reduced in a bid to give relief to common man and farmers. This will lead to reduction in transportation charges and market prices of goods.
---
Congress workers create ruckus, shout slogans in front of Babaria
Our correspondent 11 October 2017, Bhopal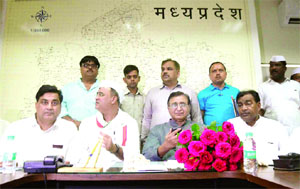 Bhopal : Two groups of Congress workers clashed and created ruckus in front of newly-appointed Congress General Secretary and Madhya Pradesh In-Charge Deepak Babaria when he reached Bhopal on Monday on his maiden visit since appointment. The party workers created ruckus first at the railway station and later at PCC office. Babaria was taken aback to see the lack of discipline and asked supporters of senior party leaders to maintain discipline. But party workers continued to shout slogans. Babaria arrived in the state capital by Rajkot Express. Hundreds of party workers had gathered at platform-4 to welcome him. As soon as Babaria got down from the train, they started jostling. There was total bedlam at the railway station for nearly an hour. Babaria somehow came out of the station and reached state Congress office. There was a different scenario at PCC. Senior leaders started making complaints. They alleged rigging in organizational polls and said state in-charges had been made in an arbitrary manner. Kamal Nath supporters started shouting slogans. Supporters of other senior leaders also raised slogans. PC Sharma and other leaders stood at a distance as mute spectators. Supporters of Digvijaya, Scindia and Kamal Nath continued to shout slogans. Babaria is on a two-day visit to Bhopal
---
Murder in Chambal region to ensure victory on yet-to-come confidence motion
Our correspondent 9 October 2017, Bhopal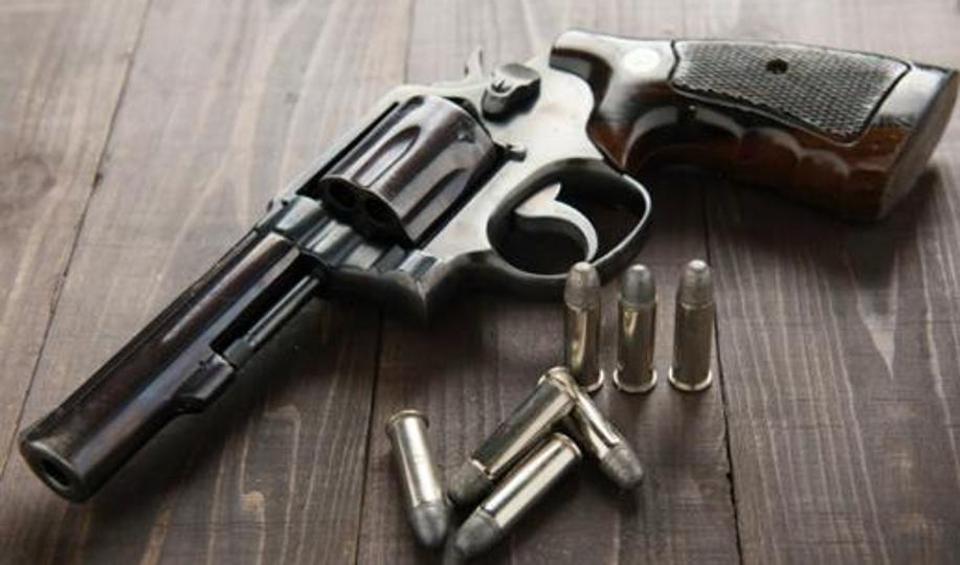 An upcoming no-confidence vote at Morena zila panchyat allegedly led to murder of a 20-year-old youth on Saturday evening, said Morena police An upcoming no-confidence vote at Morena zila panchyat allegedly led to murder of a 20-year-old youth on Saturday evening, said Morena police. Police said the youth Vinay Tagore happened to be nephew of BSP leader and zila panchayat member Jagdish Tagore. As per police sources, the zila panchayat president Geeta Harshana and her husband Inder Harshana allegedly exerted pressure on Jagdish to vote in Geeta's favour once no confidence motion was moved against her. The motion was expected anytime as Geeta has completed two and a half years of her term. As per rule a no-confidence motion can be brought against zila panchayat president once he/she completes two and half years of his/her term. Police suspect that Geeta and Inder with the help of others had abducted Jagdish at least two weeks back. However, no FIR was lodged in this regard. According to town inspector Kotwali Morena Yogendra Singh Jadon, Jagdish was at her brother's place at Gopalpur in Morena to mourn death of his brother's wife on Saturday. He was accompanied by Inder Harshana and his accomplishes to his brother's place. Once he reached there Jagdish refused to go with Harshana whereupon Harshana and his accomplices fired to intimidate him. It was during firing when one of the shots hit Vinay Tagore, grandson of Jagdish's brother, who was standing near the railing at the roof. Vinay died while being taken to a hospital for treatment. He said, "The accused abducted Jagdish. On receiving a complaint police started a hectic search to trace him and after raids at several places on Saturday night, the police finally found him at a village in Dholpur district of Rajasthan on Sunday afternoon. However people who had abducted him, succeeded in escaping. They are absconding. Police have launched a manhunt to arrest them." The TI said police had registered a case for murder, kidnapping against Geeta, her husband and several others. Talking to the Hindustan Times BSP MLA from Dimni, Morena Balbir Singh Dandotia said BJP had unleashed a reign of terror in Morena against its political rivals. The murder was a glaring example of the same. He said if the accused were not arrested within a week the BSP would take to streets and call for a Morena bandh. BJP district president in Morena Anoop Bhadoria said he was in a party meeting in Bhopal and was not aware what had actually happened. "I don't believe the party leader Geeta Harshana is involved in any crime", he added.
---
Bhang preserving Mahakal Jyotirlingam from erosion, says ASI report
Our correspondent 5 October 2017, Bhopal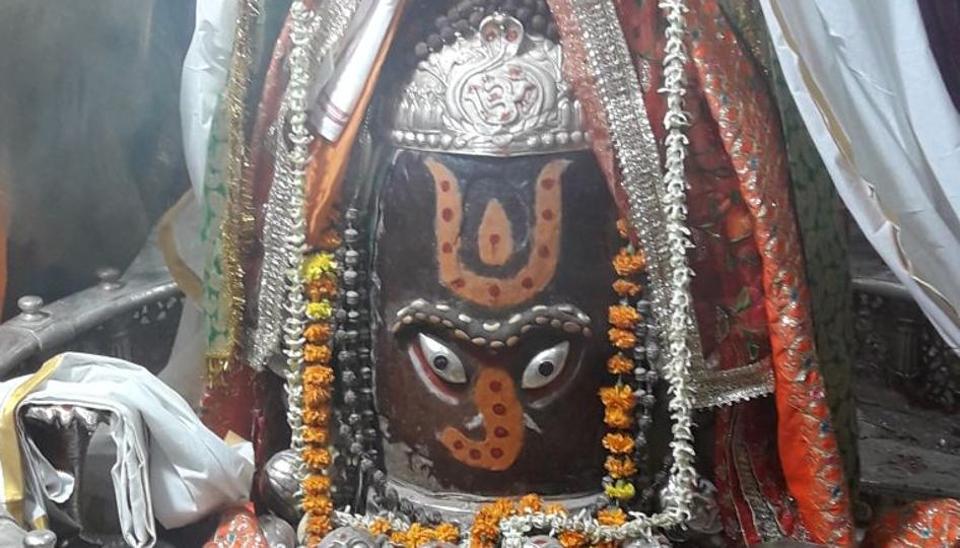 The report of an expert committee of archaeologists, who studied Ujjain's Mahakal Jyotirlingam last month, has revealed that the use of bhang (cannabis) in the offerings at the temple could be protecting the jyotirlingam from erosion. The committee of two experts from the Archeological Survey of India (ASI) explained in its report that most of the offerings - water, milk, flowers, bhasm - were eroding the sandstone jyotirlingam as they aided bacterial and fungal action precipitated by the high humidity inside the sanctum sanctorum. Hindustan Times has a copy of the report. The report said that large quantities of floral and dairy offerings on the jyotirlingam attracted bacterial action, which produces mild acidic by-products. These acidic products "react with the metal ions of the sandstone in the jyotirlingam and very easily cause disintegration of the substrate (of the lingam) through leaching of the cementing material" The buds and leaves of cannabis are ground into paste to prepare bhang, which is then offered to the jyotirlingam. According to the report, the bhang paste generally contains certain chemicals (alkaloids and phenolic compounds, Cannabidiol and deleta-9-tetrahydrocannabinol) that control biodegradation as they have anti-bacterial and anti-fungal properties. Subash Pandey, former head of the environmental sciences department at the Government Post Graduate College, Bhopal, said this means that the chemicals in bhang check the growth of bacteria and fungus that flourish on milk and floral products. "Bacterial action produces chemical by-products that could damage the surface of the jyotirlingam. But bhang checks that and helps save the jyotirlingam from deterioration," he added. Pradeep Guru, priest at the Mahakaleshwar temple and member of the Mahakaleshwar Temple Management Committee said that 'bhang' has been traditionally used on the jyotirlingam for centuries. "The bhang used here is of very high quality with no adulteration. During the 'shringaar' ritual, about one-and-a-half kilogram of bhang is used," he added. The expert committee was constituted on the directions of the Supreme Court after Indore-based Sarika Guru moved the apex court in January this year, seeking a ban on the 'panchamrit shringar' and 'bhasam aarti' of the jyotirlingam, which were leading to its erosion. Guru said she petitioned the Supreme Court as she wanted a restriction on rituals that were harming the sacred jyotirlingam. The committee visited the shrine last month and carried out a detailed study and analysis on the jyotirlingam. One of the committee members said the report had been sent to the additional solicitor general of India.
---
Bhopal becomes second city in India to have exclusive public toilet for third gender
Our correspondent 2 October 2017, Bhopal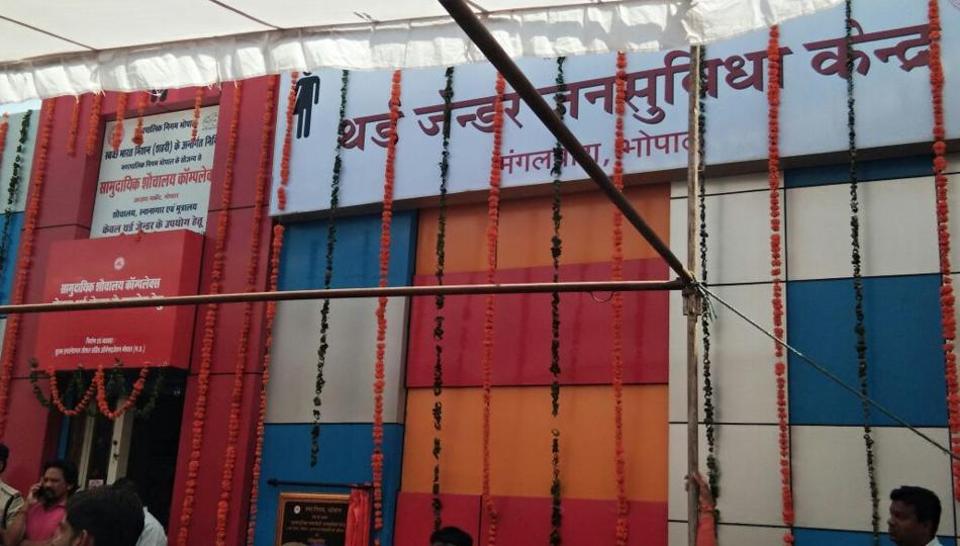 A public toilet exclusively for third gender was inaugurated in Madhya Pradesh capital Bhopal on Monday to give a push to transgender rights. After Mysore, Bhopal is the second city in the country where a separate toilet has been constructed for the community. Toilets have always been a flashpoint for transgender rights. The Centre earlier this year in a circular urged all the state governments to allow members from the third-gender to use washrooms meant for both men or women in community and public toilets. Madhya Pradesh government also plans to appoint members of the third gender community to spread awareness about the ongoing cleanliness campaign in the state. Following a 2014 Supreme Court verdict on construction of separate toilets in public places, Bhopal Municipal Corporation constructed the washroom at the cost of Rs 20 lakh in two years in Mangalwara area of the city. Often people's reaction create awkward situation for us while using public toilets. We are happy to finally get recognition and respect," a member of the community, Kareena, who uses only her first name, said. Chief minister Shivraj Singh Chouhan said, "More such toilets will be constructed in MP." "Members of the third gender have the necessary quality to inspire people. I am requesting you to develop songs to spread message of cleanliness among masses and hold campaign in rural and urban areas of the state," the chief minister said. The state government will give honorarium for those holding cleanliness campaign, Chouhan added. Mayor Alok Sharma, who had laid the foundation stone for the public toilet, was also present on the occasion. "We are giving equal treatment and respect to third gender community. We have also sought their suggestions for smart city project and are incorporating them in the plan," said Sharma. Apart from constructing the exclusive restroom, the MP government also announced to construct pucca houses for the people of third gender under the Pradhan Mantri Awas Yojna
---
After husband, woman too renounces 3-yr-old daughter, Rs 100 cr assets to become sadhvi
Our correspondent 27 September 2017, Bhopal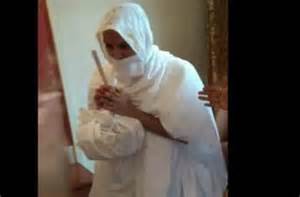 Two days after her husband Sumit Rathore became a Jain monk, renouncing Rs 100 crore property and three-year-old daughter, 34-year-old Anamika Rathore too became a sadhvi on Monday amidst opposition from various quarters. Akhil Bharatiya Sadhumargi Jain Shravak Sangh Neemuch district in-charge Sandeep Khabia said the function was held in Surat under Acharya Ramlal Ji Maharaj, the same guru who had initiated her husband to monkhood. However, this time, the elaborate ceremony was missing, although the immediate family was present. Anamika will now be known as Sadhvi Anakaar. The couple's announcement that they would become monks together had sent shockwaves throughout the community and they had faced a lot of criticism, mainly for leaving their three-year old daughter, Ibhya. Some social activists had even moved the local administration in Neemuch and Surat and also written to the National Human Rights Commission (NHRC). On Saturday, when Sumit became a monk, it was speculated that social pressure had postponed Anamika's joining, and it would take her years to become a sadvhi. Hinting that the Jain religious leaders won't tolerate interference from 'outsiders', sant Udai Muni, who is quite high in the Jain hierarchy, said no judicial or administrative power in the country could intervene in religious affairs of the minorities. According to the religious leader, Sadhvi Anakaar had given a 'befitting' reply to police and administrative officials who had come to question her under orders of the NHRC. According to him, Anamika told the officials, "My child will not become an orphan if I leave her. My brother and sister-in-law who are issueless have gladly adopted her. My father's family is rich and so is my father-in-law's family. The charges levelled by public representatives and others who had complained to the NHRC are false and had been done to get cheap publicity." Anamika also presented her daughter's adoption papers before the officials. Meanwhile, activist Kapil Sukla, who had moved NHRC, said that he had no wrong intentions. "My only concern was about the little girl and her future, and not directed against a particular religion," he said. Sumit and Anamika had decided to become monks when Ibhya was only eight months old and, as preparation, started living separately. The couple, who married four years ago, have taken a vow of silence.
---
They threatened to kill my parents': How a Blue Whale victim got ensnared and rescued
Our correspondent 25 September 2017, Bhopal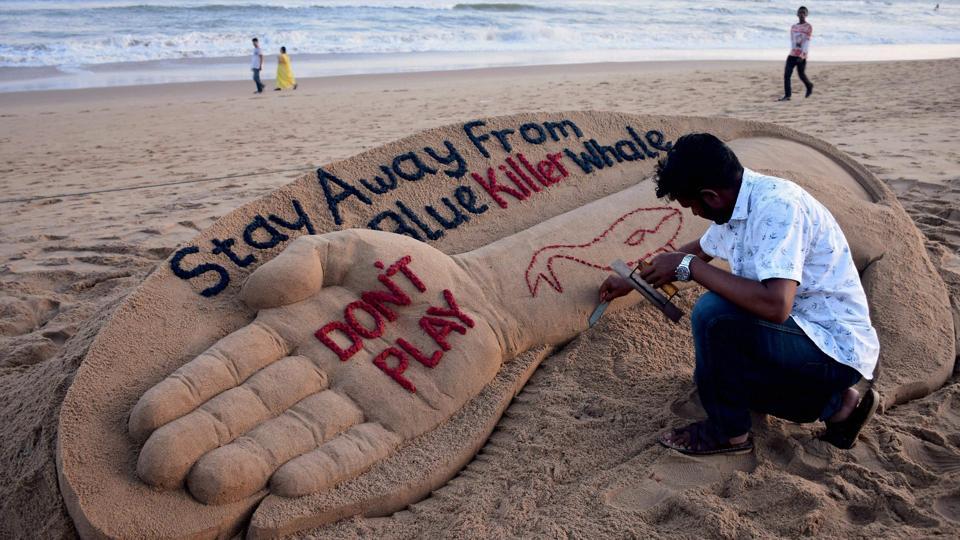 "I was really afraid that if I did not commit suicide they would kill my parents," says class 10 student Ramesh (not his real name), days after he was rescued from the clutches of the virtually threatening Blue Whale Challenge. "They had also warned me not to tell anyone that I was playing the game, so in desperation I wrote about my predicament in the Sanskrit paper answer sheet last Wednesday, hoping someone would notice," he revealed. Luckily for him, his Sanskrit teacher Hemlata Sharma noticed the message and informed the headmaster of the school, Utkarsh Vidyalaya, and other officials who promptly counselled him to stop playing the game and assured him that nothing would happen to his parents, and it was an idle threat. The Blue Whale Challenge, reportedly created by a former convict in Russia, is said to provoke players to indulge in daring, self-destructive tasks, which must be filmed and shared as "proof", for 50 days before finally taking the "winning" step of killing themselves. Players also carve a whale-like figure on their arms. Ramesh, who lives in Khilchipur, a small town in Madhya Pradesh's Rajgarh district, had been playing the game for the past two months and his game administrator's grip over him was total. "I tried to follow each and every instruction given to me, like watching a horror film after midnight, but sometimes I fudged," he says with a , adding how he copied an image from internet and submitted it when asked to "draw a whale on my arm". He laughs about it now, but the anxiety of playing the game, and keeping it a secret from everyone was preying on him and affecting him physically. "I had severe headaches and stomach cramps during that period, and often missed school," Ramesh said. To avoid being caught, Ramesh used to play the game after midnight, when his parents were asleep. At every step, there was a warning that something wrong would happen to his family if he did not complete the task. But then his mobile developed a snag and he gave it for repair. It took around a week to repair it. And his exams were also nearing and he started studying, avoiding the game. "But the messages I received became more ominous with each passing day and finally they threatened to kill my parents," Ramesh said. "I never realised that the game could be so dangerous, or otherwise I would never have searched for the game in the internet," Ramesh said. He had been searching for the game on Google for some time and one day he got a link for the game which he opened and started playing. Ramesh's mother Rekha, though busy with her three other kids, said she had noticed that something was wrong. "He used to be very silent and often used to come home with fever. Only now I realise what was bothering him," she said. Father Radheyshyam Kalosia, an electrician with the local civic body, had gotten him the smartphone, but was unaware of his son's activities and the ordeal he was going through. Utkarsh School principal Anandilal Namdev, who was among the first to rush to Ramesh's house after the discovery, said he was scared and hesitant to talk "when we met him".
Chain Cause For More Worry "But he has come out of it now. He is coming to school and behaving normally. It was very fortunate that we could intervene on time," Namdev said. But there is another worry bothering the principal. "Ramesh has named two other boys in the schools who are playing this game and we are now talking to them. There is apparently a chain, and one of the tasks they have is to introduce someone to the game," Namdev said.
---
Implement work plan to tackle drought promptly : PR Minister
Our correspondent 20 September 2017, Bhopal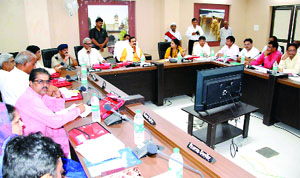 Bhopal : Public Relations, Water Resources and Parliamentary Affairs Minister Dr. Narottam Mishra today apprised himself with departmental work plan from officials related to drought situation in Rewa district in his charge. Dr. Mishra instructed all officers to be alert and ensure prompt implementation of the work plan to tackle drought. He told them to get canals, ponds, stop dams etc. in the district repaired so that these could be filled with Bansagar water and people get adequate supply of water. All efforts should be made to save ponds. Handpumps should be functional to ensure supply of drinking water. Canals should be repaired so that water is available from Bansagar for irrigation. Minister in charge Dr. Mishra directed Public Health Engineering Department officials to ensure prompt repair of non-functioning hand pumps, increase riser pipes in hand pumps under the work plan to tackle drought situation. Hand pump mechanics should be appointed to repair non-functioning hand pumps in the villages. Dr. Mishra said the work plan should be prepared for making water, fodder available for cattle in the district and arrangements should be ensured. Departmental officials presented the work plan to tackle drought on the occasion. Public representatives who attended the meeting gave suggestions. It was told at the meeting that so far 23 percent less rainfall has been recorded in the ongoing rainy season in Rewa district. Detailed information of sowing, crop, Girdawari etc. in the district was given at the meeting.
---
In cleanliness overdrive, MP govt orders teachers to dig holes for toilets
Our correspondent 18 September 2017, Bhopal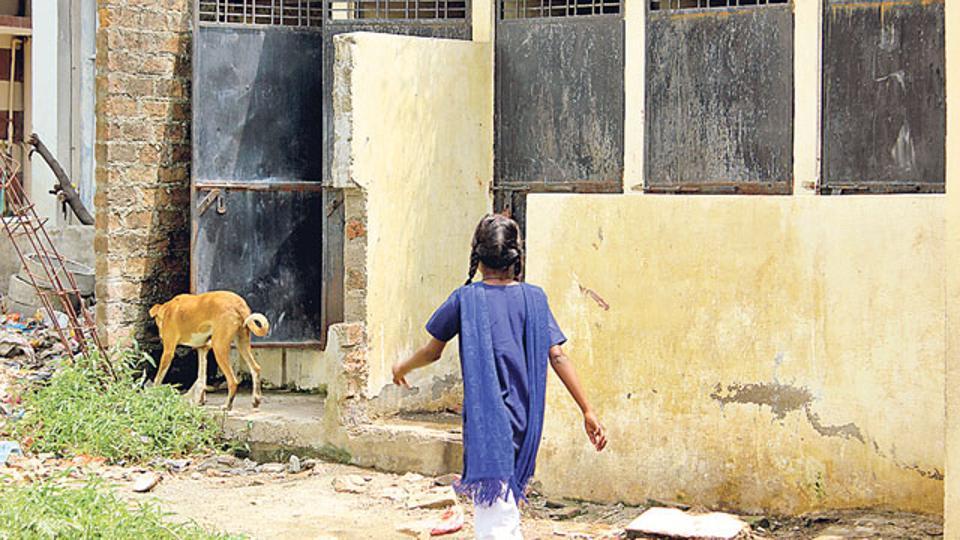 Government school teachers in Tikamgarh district of Madhya Pradesh are furious after they were assigned a special duty - digging holes for toilets in villages under a one-day movement named 'Swacchta hi sewa' on Sunday. The event was organised by the BJP government to celebrate Prime Minister Narendra Modi's birthday on Sunday. The district education officer in Tikamgarh issued a letter to teachers on Friday that under the programme, holes would be dug for construction of toilets in different village panchayats on Sunday and teachers should contribute to the campaign with their subordinate staff. The letter underlined only the event's name, not Modi's birthday. "In a meeting of district administration, the decision was taken to boost the Swacchta campaign introduced by Prime Minister Narendra Modi. The administration was given a target to organise swacchta rallies and also help the panchayats dig holes for toilets. In the letters, we have not mentioned anything about the birthday of the PM but a discussion took place that the message should be conveyed orally that the event is being organised to celebrate the birthday as a swachta sewa," said an officer requesting anonymity. The government order left the teachers incensed and humiliated. Madhya Pradesh Adhyapak Sangharsh Samiti vice president Vivek Khare minced no words as he slammed the government. "The administration is not leaving any stone unturned to hurt the dignity of teachers. The order clearly states that the teachers have to dig holes for construction of toilets. The campaign and movement shouldn't be run by hitting honour of teachers," Khare said. Tikamgarh district education officer in charge BL Lohariya refuted allegations that the teachers were insulted. "The order was misinterpreted by teachers. We have just asked to contribute to the public service with village panchayat. It means, they just have to ensure that the construction of those toilets for which government has already released money is expedited. In every village, there are around 20-25 such incomplete toilets and teachers with other panchayat officials will motivate people to complete it," he said.
---
Pregnant woman administered IV fluid under tree at Madhya Pradesh hospital
Our correspondent 15 September 2017, Bhopal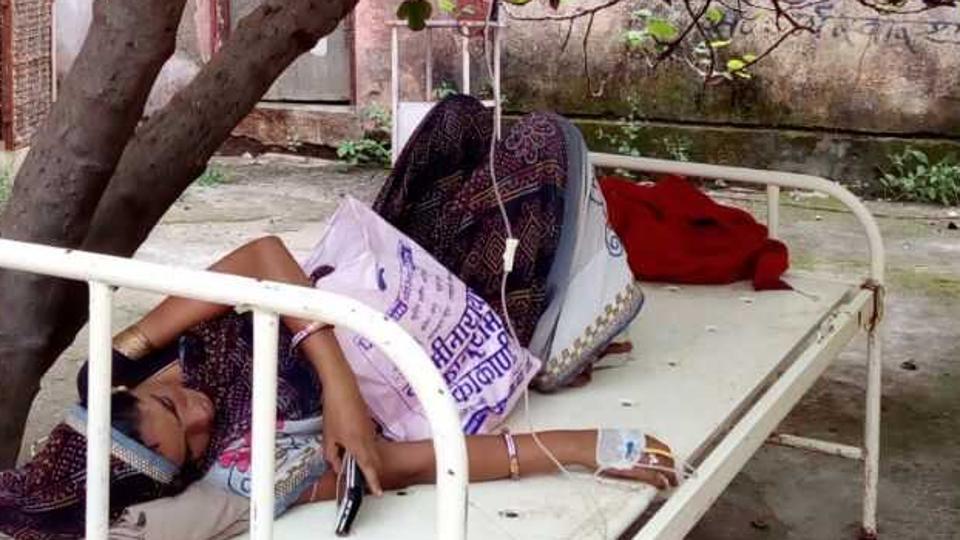 A 30-year-old pregnant woman was administered intravenous fluid under a tree at a government civil hospital in Rajgarh district of Madhya Pradesh as there were no beds available because of a spike in the cases of "seasonal disease". A resident of Beora, a town 150km from the state capital Bhopal, Pooja Tapala was brought to the hospital after she developed some complications on Wednesday. "The hospital administration asked me to wait for some time, saying there was no bed available in the hospital. When my condition deteriorated, a nurse placed a bed under a tree and asked me to lie on it. There was no mattress on the bed. With support of a tree branch, the nurse administered IV fluid to me," Tapala told media persons. She said another woman, who was admitted after her, was also given the same line of treatment. A duty nurse told the Hindustan Times, on the condition of anonymity as she was not authorised to speak to the media, the hospital does not have sufficient infrastructure and staff members. "All the beds are occupied because of seasonal disease affecting people in the area. Many a time, we have to adjust two patients on one bed," she said. However, the medical officer in charge of the hospital Dr SS Gupta refused to comment on the availability of beds and said the hospital was in a good shape. "I am trying to find out who was on duty and allowed this (placing the bed under a tree)," said Dr Gupta. Gauri Singh, Madhya Pradesh's principal secretary for health, said a senior doctor was being sent from Bhopal to check the condition of the hospital and inquire into the matter. "In the hospital, the construction of a new ward is almost completed and soon it will be open for patients," she added. The incident has put India's underfunded and poorly managed public health system under the spotlight. Successive governments have failed to address the acute shortage of doctors and infrastructure. A similar incident took place in Morena district where a woman was administered IV fluid under a tree.
---
No more 'Present sir', MP school students to answer roll call with 'Jai Hind'
Our correspondent 13 September 2017, Bhopal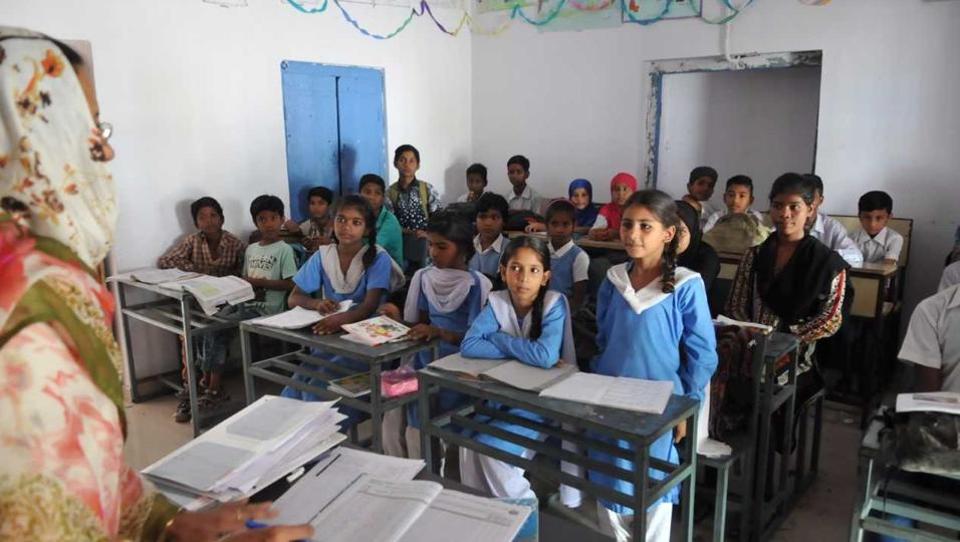 After compulsory flag hoisting introduced in Madhya Pradesh schools in January, the Shivraj Singh Chouhan government will make Jai Hind mandatory for all students from November 1 to mark their attendance. Satna will be the first district where this practice will be introduced from October 1 - a month before implementing the same in all the schools across the state. School education minister Vijay Shah said the decision was taken to instill a sense of patriotism among students. "Jai Hind is acceptable to students of all religions so I have decided to introduce it. We just want to keep our culture alive which our young generation is forgetting," said Shah. A section of educationists and also the Opposition Congress leaders say they feel the government should focus more on improving the quality of education and results than introducing Jai Hind. Madhya Pradesh Youth Congress president Kunal Chaudhary said, "We don't have any problem with chanting Jai Hind but school education department's main job is to provide quality education for better future of students and they have failed in their task. Instead of concentrating on what student should wear, chant and which culture they should follow the government should improve the condition of schools and education system." MP Teachers' Association general secretary Ashutosh Pandey said, "The government is instilling a feeling of patriotism forcefully. If they really want that students feel proud on our country, they should provide them best education and facilities. The term is not enough to make students patriotic." According to a study by the Child Rights and You (CRY), 94% schools in the state have "significant infrastructural gaps" in compliance of the Right to Education Act, 2009, even six years after the act was implemented. In a recent example of poor state of education, the National Institute of Open Schooling found irregularities in the results of Class 10 and Class 12 board exams as hundreds of students passed sthe exam without even taking it.
---
Centre trying to attack personal law, says AIMPLB
Our correspondent 12 September 2017, Bhopal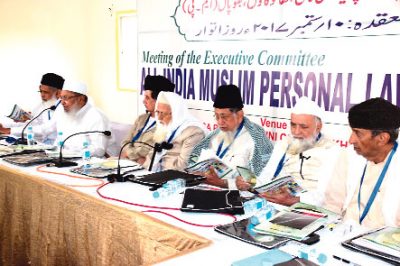 The emotive triple-talaq issue took a fresh new turn today with the All India Muslim Personal Law Board (AIMPLB) saying that the attempt by the Centre to "attack" distinctive legislation would not be tolerated. "The Centre has submitted - in the Supreme Court - that all instances of triple talaq effected sans legal intervention be declared unconstitutional. The Board expressed displeasure over the same. The AIMPLB decided to constitute a committee that would study the apex court's verdict and proffer suggestions in accordance with Islamic beliefs," Working Committee Member K Faruqui told media tonight after an AIMPLB meeting that took up the entire day and witnessed attendance by about 45 of 51 members. Regarding the case pertaining to demolition of the disputed structure in Ayodhya, he said that it concerns property - there should no hasty decision and no action must be taken on the basis of one side's statement. "If any talaq case comes to light it ought not to be assumed that the woman is being subjected to harassment. Even in the prevailing circumstances, most ladies side with the shariat," the Board's Women's Wing Convener A Zehra averred.
---
MP?police destroys arms seized in past 50 years
Our correspondent 9 September 2017, Bhopal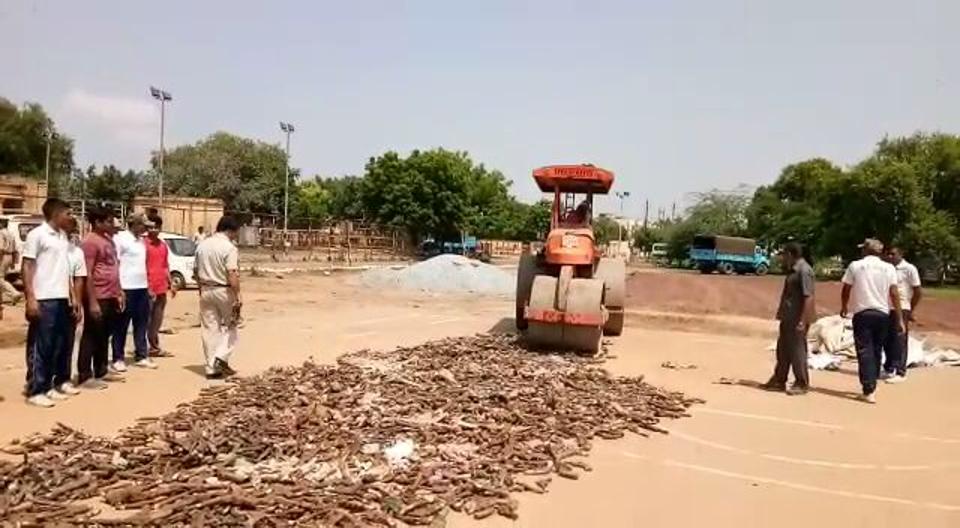 Madhya Pradesh police on Friday destroyed country made revolvers (katte) seized by it in Gwalior over last half a century by running bulldozer over them. The weapons which included country made revolvers (katte) were spread out on the ground of the Gwalior DRP lines and a bulldozer ran over them a couple of times in presence of the senior police and district administration officials on Friday. Deputy superintendent of police (DSP headquarter) Ajeet Singh Chouhan told HT said these illegal weapons were seized by police between 1964 and 2017 in various operations and cases. "The weapons included 3726 country made pistols and 1327 bullets. While the country made pistols were bulldozed over, the bullets were buried in the ground", he said. Chouhan said that the metal junk of the country made pistols will be melted and put to some use. Chouhan said permission was from collector for destruction of the illegal weapons. "The cases related to these illegal weapons have been disposed of. After we sought permission from the collector, a committee was formed in this regard by the collector and accordingly a decision was taken to destroy them. Senior officials including the SDM and tehsildar were present while the weapons were destroyed", he said.
---
Harassed by boy, MP teenage girl immolates self, dies
Our correspondent 6 September 2017, Bhopal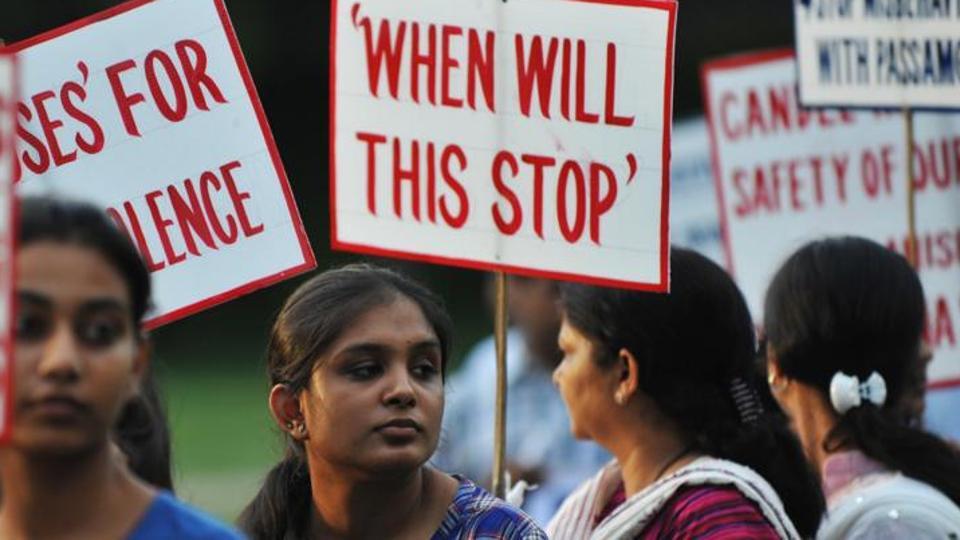 A teenage girl allegedly committed suicide by immolating self in Bundelkhand region's Sagar district on Tuesday due to alleged sexual harassment by a minor boy from the same area. The girl was admitted to the teaching hospital of Bundelkhand Medical College, Sagar where she succumbed to her injuries in the afternoon. BM Dwivedi, cantonment police station in charge told HT that a 17 to 18 years old girl poured kerosene oil over herself and set herself aflame at her residence around 3 am in her village. Her family members immediately rushed her to Bundelkhand Medical College. Police said the minor girl said in her dying declaration that she took the drastic step as she was deeply hurt due to eve-teasing by a village youth. Police said the girl told them that a few days ago while she was going to school, the youth harassed her in bus again. A team of police reached the village of the girl to investigate and catch the accused boy. Police said the exact age of the girl will be known only when they check her school mark sheet. On Wednesday, police said they had arrested the boy and he was being questioned. Meanwhile, home minister Bhupendra Singh met the family members of the girl and assured all possible help from the government to them. He said instructions will be issued for regular checking of the public buses so that such incidents didn't recur.
---
2 lakh old people to be taken on pilgrimages annually: MP CM Chouhan
Our correspondent 4 September 2017, Bhopal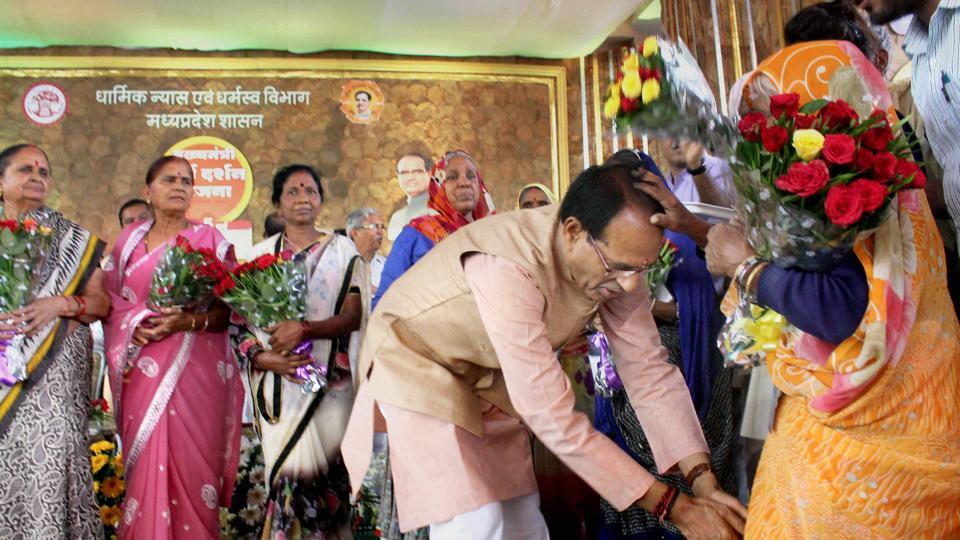 Madhya Pradesh chief minister Shivraj Singh Chouhan announced on Sunday that two lakh elderly people from the state would be taken on pilgrimages annually under a government-run scheme. "Two lakh elderly people would be taken for pilgrimages annually," Chouhan said at a function organised to mark the fifth anniversary of 'Mukhyamantri Tirth Darshan Yojana', a state-sponsored scheme. Chouhan said pilgrimages are aimed at bringing happiness and spiritual bliss in the lives of elderly people. "Sacred places are the essence of faiths and visit to them sanctify mind and soul," Chouhan added. As per the figures with the state government, nearly 5,03,000 elderly people - belonging to different religions were taken for pilgrimage by special trains in the last five years. Under the 'Mukhyamantri Tirth Darshan Yojana', the senior citizens above 60 years of age can visit any of the 15 most famous pilgrimage places on the government expenses once in lifetime. The pilgrimage places include Badrinath, Kedarnath, Puri (Jagannath), Dwaraka, Haridwar, Amaranth, Vaishno Devi, Kashi, Tirupati, Ajmer Shareef, Gaya, Shirdi, Rameshwaram, Amritsar (Sikh) and Sammed Shikhar (Jain) etc.
---
Swine Flu Claims 23 Lives, Minister Blames God
Our correspondent 31 Aug 2017, Bhopal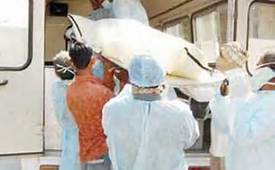 BHOPAL: Swine flu has claimed 23 lives in Madhya Pradesh since July and infected at least 115 people. More than 550 people are suspected to have contracted the disease, but MoS-health Sharad Jain had this to say on Wednesday: "Only God can be blamed for H1N1 deaths." What's worrying is that the mortality rate is extremely high. Nearly half (13 cases) of H1N1 patients in Bhopal have died. "Due to a poor monsoon, H1N1 infections were reported as early as July though October is considered the H1N1 season," said Dr Lokendra, a chest and respiratory ailments expert with Gandhi Medical College (GMC). There are only 65 private hospitals and 50 government hospitals in the 51 districts equipped to handle H1N1 cases. As many as 44 of these private hospitals are in Bhopal and Indore. Almost all critical patients have to be brought to these two cities; often it's too late. Lack of testing facilities is a major factor behind delay in treatment. MP only has four laboratories in Bhopal, Indore, Jabalpur and Gwalior to test for H1N1 infection. Vector-borne diseases continue to take a toll on the state capital, despite efforts of the health department. On Wednesday, three cases of dengue and chikungunya were reported in Bhopal. The vectors that cause dengue and chikungunya are the same. But the effect of chikungunya is far more serious. Last year, chikungunya was reported for the first time in five years in the state capital. According to health department, three people tested positive for chikungunya and seven for dengue. Over 30 chikungunya cases have been reported in Bhopal this year. On Wednesday, 32 swab samples of H1N1 were tested, health sources said. One person each in Bhopal, Vidisha and Raisen tested positive for swine flu.
---
Ram Rahim Singh's girls school in MP close down after conviction.
Our correspondent 28 Aug 2017, Bhopal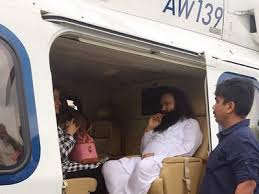 BHOPAL: Madhya Pradesh school education department has issued notice to authorities of Shah Satnam Ji girls school run by Dera Sacha Sauda chief Gurmeet Ram Rahim Singh in Budhni area over closure of this institute for an indefinite period without any prior notice. Notice was issued by the Budhni block development officer following complaints from parents. Sources say the notice could not be executed since the campus has been locked down and no outsiders were being allowed. The school was closed after the self-styled godman was convicted by a special CBI court on Friday, followed by large-scale violence by his followers in Haryana, Punjab and Delhi, resulting in deaths of 38 people. Dera's girls boarding school and Ashram is situated at 1.5 km away from the national highway [NH 69] on the road approaching Shahganj in Budni, Sehore. This Ashram is established on 18 acres of land close to the Narmada River. School was set up in 2007 and is well equipped with 27 classrooms.
---
MP: 55 students taken to hospital, school evacuated after ammonia gas leak.
Our correspondent 23 Aug 2017, Bhopal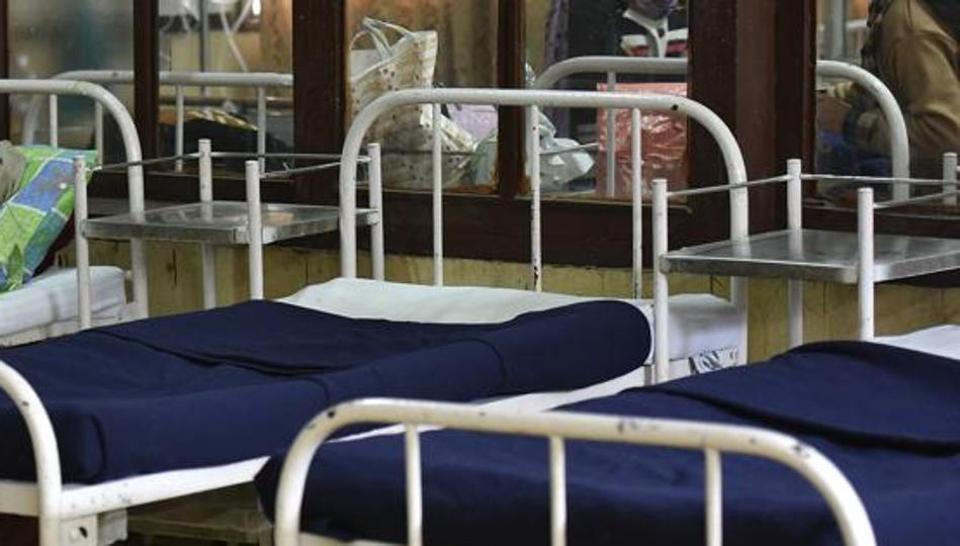 At least 50 students of a private school were on Wednesday were taken to the hospital after they complained of uneasiness following inhalation of ammonia gas which leaked from a cold storage nearby, district authorities in Madhya Pradesh's Chhindwara said. Nearly 800 students were present on the school campus when the gas leaked from the adjoining cold storage, located on Narsingpur road, a senior official said. District collector J K Jain ordered an inquiry into the incident. "Fifty students were taken to the district hospital after they complained about uneasiness. They were sent home after medical check-up and being provided medication. We have evacuated the school," Jain told after visiting the spot along with superintendent of police Gaurav Tiwari. "We have ordered an inquiry into the incident. The police is questioning the owner of the cold storage," the collector said. The students had assembled on the school campus for the daily prayer when the ammonia gas leaked from a pipeline at around 10.15 am. After the leak, some students complained of uneasiness, he said. The ammonia gas leakage caused an explosion of a cylinder in the cold storage, Jain said. SP Tiwari said teams of fire brigade and ambulances were rushed to the spot after the incident was reported. "The situation is now under control and we are are questioning the cold storage owner," he said.
---
Robbers hold family hostage, gangrape minor in Gwaliorjeeps, to burqa clad women and tiger dance.
Our correspondent 21 Aug 2017, Bhopal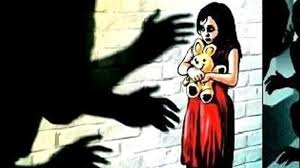 A minor girl was allegedly gangraped by robbers who held her family members hostage at gun point in Gwalior in the wee hours of Sunday. According to police, four masked robbers knocked the door of the girl's house and requested for food. When one of the family members opened the door, the robbers attacked him. They then held the family hostage and looted jewellery and valuables, and gangraped the girl. Police have formed search teams to nab the accused while the girl, who is in a state of trauma, was sent to a hospital for medical examination.
---
Bhopali style welcome to Amit Shah: From dancing horse, colourful umbrellas, vintage jeeps, to burqa clad women and tiger dance.
Our correspondent 19 Aug 2017, Bhopal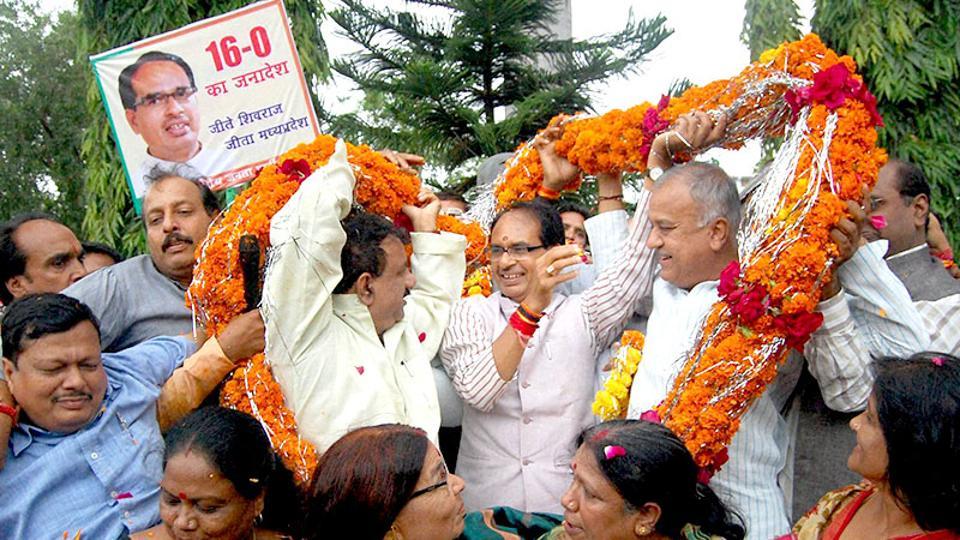 From a dancing horse, to specially made colourful umbrellas, to people following Amit Shah's cavalcade in vintage jeeps, taking selfies, to burqa clad women from Old Bhopal showering flowers to supporters performing Bagh nritya (tiger dance) attired in tiger attires. This is how BJP president was welcomed in the city lakes here this morning by scores of welcome stalls all along the 12 km-stretch from state hanger to the party headquarter
---
Both BJP and Cong celebrate MP civic body poll results, but where's the cheer?
Our correspondent 17 Aug 2017, Bhopal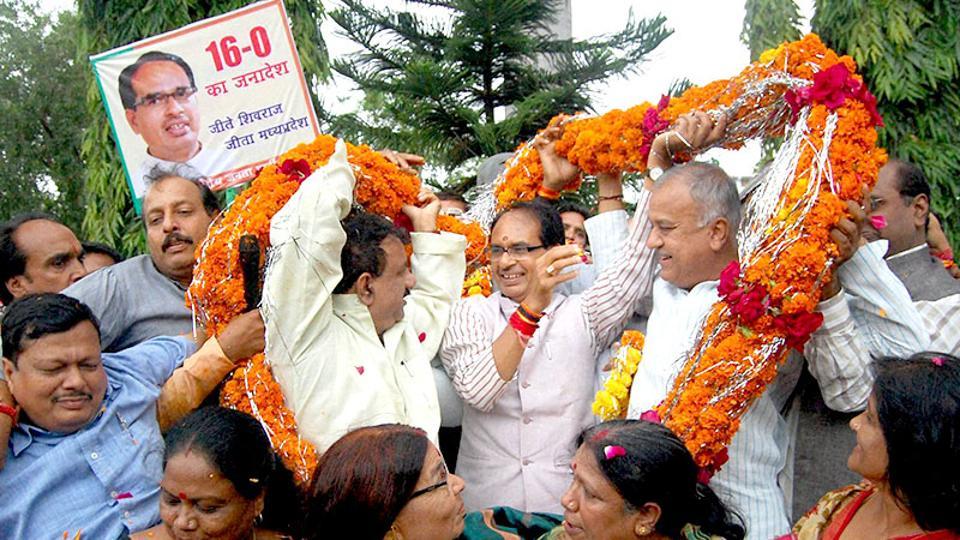 While the Congress bagged 15 urban bodies, showing a gain of seven seats, the BJP's final tally witnessed a marginal fall from 26 to 25. What's victory without a loser to gloat over? A hollow one, at best. Both the Congress and the ruling BJP found themselves unable to rejoice over the elections to 43 civic bodies in Madhya Pradesh, the results of which were declared on Wednesday, even though there was some reluctant celebration. The Congress should ideally have been buoyant, given that its tally went up by nearly 100% as compared to previous elections. It bagged 15 urban bodies, showing a gain of seven valuable seats. However, its happiness was tempered by the fact that most of these victories were achieved at the cost of independent candidates and parties other than its main political nemesis - the BJP. The final tally of the saffron party showed only a marginal fall from 26 seats to 25. The results were declared a day before BJP chief Amit Shah lands in Bhopal for a three-day visit -- the first time a party national president stays at a state capital for three days. Shah will have meetings with party MPs, MLAs, office-bearers and others, and is expected to do some stern talking ahead of state elections next year. "It is mainly time for four leaders- chief minister Shivraj Singh Chouhan, state BJP president Nandkumar Singh Chauhan, general secretary in charge Suhas Bhagat and party's state affairs in charge Vinay Sahasrabuddhe", said a senior party leader . The electoral contest had come immediately after the farmer agitation in June, when five protesters were killed in police firing at Mandsaur. Though the Congress had hoped to reap rich dividends from the popular unrest, the results show that turning the tables on the BJP still remains a distant dream.
---
Madhya Pradesh: Notices to online retailers for selling lizard genitals
Our correspondent 11 Aug 2017, Bhopal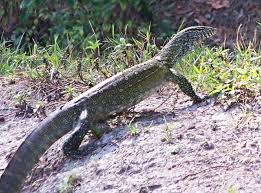 BHOPAL: The special task force (STF) of Madhya Pradesh forest department's wildlife wing has sent notices to four online retailers for allegedly selling dried hemipenis of monitor lizards' and other wildlife articles. Notices have been sent to Snapdeal.com, Indiamart.com, cartcomparison.com and wishnbuy.com under Section 52 (attempted abetment) of the Wildlife Protection Act. "We have sought explanations on certain points. Nothing more can be revealed as of now. The matter is being investigated," said Ritesh Sirothia, SDO STF (wildlife). This action is a follow-up of a recent crackdown on an Indore-based company - that was selling the prohibited wildlife products like 'dried hemipenis of monitor lizards' as 'Hatta Jodi' and Siyar Singhi (Jackal horns). Seizure of these wildlife articles had prompted Wild Life Crime Control Bureau (WCCB) to initiate 'Operation Wildnet' aimed at busting a major myth related to the 'rare and powerful' herb Hatha Jodi, which was raging across the major e-commerce websites. 'Hatha Jodi', which literally means 'clasped hands' was available online as the 'rare magical herb', which is said to be imbued with divine powers. WCCB investigators found that the 'hatha jodi' was no herb but the genitals of the Indian monitor lizard. MPSTF team led by its chief R P Singh and SDO Ritesh Sirothia had seized four 'hatha jodi' which was later found to be hemipenis of lizards by Centre for Cellular and Molecular Biology, Hyderabad and a veterinary forensic laboratory at Jabalpur in Madhya Pradesh. Reports revealed that Hatha Jodhi were not herbs but the bifurcated hemipenis of Monitor Lizard. Indian monitor lizard is a species protected under schedule II of Wild Life (Protection) Act of 1972 and listed on Appendix 1 of the Convention on International Trade in Endangered Species (CITES). Investigations revealed male lizards are burned alive so that their penises protrude from their bodies making it easy for the poacher to extract it. They are then dried and sold. The 'herb', is being illegally exported to US among other countries. MPSTF has sent notices seeking explanation on three points which includes details of customers who have purchased these products online. : The special task force (STF) of Madhya Pradesh forest department's wildlife wing has sent notices to four online retailers for allegedly selling dried hemipenis of monitor lizards' and other wildlife articles.
---
Monkeys make merry on rotten onion dumps as new scam stinks Madhya Pradesh
Our correspondent 4 Aug 2017, Bhopal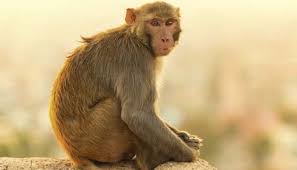 BHOPAL: Monkeys are having a gala time gorging on onions at the Ratapani Tiger Reserve in Sehore district. With around 100 quintals of onion being dumped by unidentified people, the simians are literally having a free meal. The dumping of rotten onions came to the fore after the Economic Offences Wing (EOW) held an inquiry on whether a same stock of onions were sold and procured over and over again by a section of influential people who took advantage of the crisis in storing facilities. The state government purchased onions from farmers after a massive protest in the state. Incidentally, this is not the first time onions have been found dumped in forest areas. Barely two days after arrest of an official of the state food and civil supplies corporation in onion procurement, quintals of onion, packed in gunny bags used in government warehouses were found dumped along the National Highway 69 in Hoshangabad district. The bumper crop was possibly dumped at night. Sources from the district office of the food and civil supplies corporation said it was not clear as to who dumped the onions. After the agrarian crisis, chief minister Shivraj Singh Chouhan had ordered the procurement of onions from farmers at the price of Rs 8 per kg. As the whole operation was carried out in haste, tonnes of onion decayed after it got exposed in the rain. The EOW had arrested food and civil supplies corporation general manager Shrikant Soni on July 20 following allegations of large scale corruption in the sale of onion.
---
Madhya Pradesh EC orders to display criminal records of candidates at poll booths
Our correspondent 2 Aug 2017, Bhopal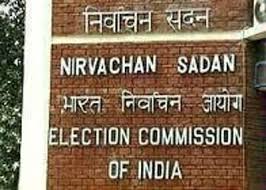 BHOPAL: Madhya Pradesh state election commission has decided to display the criminal records - including assets and liabilities - of candidates contesting for the upcoming elections for 37 civic bodies in 15 districts and panchayats in 51 districts through EVMs on August 11, by putting up flex hoardings outside polling stations. MP is the second state to do so after Maharashtra. Circular to this regard has been issued by Sunita Tripathi, the secretary, Madhya Pradesh election commission to all district collectors. EC has taken this initiative to discourage criminal elements from entering politics. "Battle for the local civic bodies will see another first for the state election commission. We welcome the decision as we had been demanding informed choice for long. Other states should also implement this system . It is the responsibility of the voters to stop criminals from entering politics," ADR's Madhya Pradesh convenor Rolly Shivhare told TOI. Voters will now be able to check the candidates' antecedents before they go to vote, she said. MP state election commission has also ordered to publish this information through advertisements in local newspapers and online. EC is working closely with the income tax department and banks to keep watch on the expenditure that the candidates make. As per the circular a banner carrying the names of all the candidates will be put outside the polling station highlighting the, assets, education, liabilities and criminal cases faced by them. "Every polling booth will have a display board carrying a summary of the affidavits filed by all candidates in the fray for the civic elections in the state," - reads the circular. The same information will be shared on the website of the civic body and published in a newspaper. The format has been given to the corporations, and have been asked to ensure that these boards are put up. This would be the first time that the data of candidates will come out in the newspapers as well as be put up on boards at polling stations. Candidates are upset about such a display as they find it an invasion of privacy or even forming an opinion. A BJP leader was of the opinion that displaying such details outside the polling station may be a risk to the candidate. " Voter may form an opinion by assessing these affidavits without keeping in mind the work of the candidate," he said. Voters seemed pleased that such a system is being implemented. "It would make us easy to select the candidate we want to vote for," Pramod Yadav, a businessman said. Elections will be held for 37 civic bodies in 15 districts and panchayats in 51 districts through EVMs on August 11. Elections were deferred in Barwani and Dhar districts where authorities have to shift and rehabilitate nearly 15,000 families, from the areas which will soon get submerged in Sardar Sarovar Dam waters. This is for the first time, that EC had also started the option of online nomination filing for candidates. Specialized software OLIN has been made available availed to all districts going to polls for that purpose. Voters can also download the Android smartphone based application Chunav from the MP State Election Commission's web portalmplocalelection.gov.in. This app was used successfully in the local body polls held in Mandu, Amarkantak and Harda recently. It will help voter get e-voter slips bearing their pictures for exercising their franchise in the polls besides details about candidates and polling booths.
---
MP woman accused of trying to kill granddaughter by stuffing tobacco in her mouth
Our correspondent 31 July 2017, Bhopal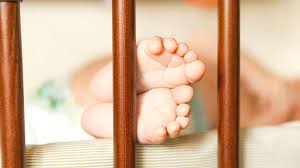 The son of the accused grandmother has claimed before police in Madhya Pradesh's Bhind district that she killed six of her daughters just after they were born. Madhya Pradesh police are on the trail of a 52-year-old woman from Bhind who allegedly tried to kill her two-and-a-half-month-old granddaughter by stuffing tobacco in her mouth. What's more, her son told police she killed six of her daughters just after they were born. The accused, Moharshree Yadav, is on the run, said police. Her husband, Prakash Yadav, was arrested. Both were booked under sections 308 (attempt to commit culpable homicide) and 506 (criminal intimidation) of the Indian Penal Code (IPC), police added. Bhind district, about 500 km north of state capital Bhopal, has a highly skewed sex ratio (the number of females per 1,000 males). The accused is from a village in Bhind's Mau block, which has an even worse sex ratio. "Using a mixture of tobacco and lime to kill infant girls is a notorious practice in Bhind and other areas in Chambal division. The mix chokes the infant. Many such cases have been reported from the region," said Bhopal-based child rights activist Prashant Dubey. Bhind superintendent of police (SP) Anil Kushwaha told HT on Sunday, "The woman (Moharshree) has no daughter and two sons. We have been told that she killed her daughters. As of now, we have booked her under section 308 of IPC as we didn't find tobacco in the mouth of the child. Appropriate sections of IPC will be added in the FIR if the charges regarding the woman killing her daughters are found true." The accused woman allegedly went into hiding after her son, Pavan Yadav, and daughter-in-law, Reema Yadav, complained to the Bhind SP on Saturday that she tried to kill their infant daughter a day earlier. In her complaint, Reema alleged that her mother-in-law's behaviour towards her changed completely after she gave birth because she wanted a grandson. Reema said she told her husband about his mother's act and a fight broke out in their house at Lotharpura village. She alleged that her father-in-law supported his wife and threatened them. "She (Moharshree) asked me to abandon my baby. When I refused, she tried to kill her," Reema stated in her complaint.
---
From minus, Bhopal jumps to A+ on rain scorecard
Our correspondent 29 July 2017, Bhopal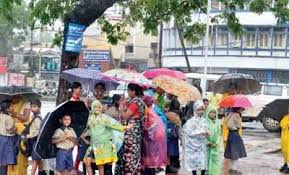 BHOPAL: The city has gone from 38% rain-deficient to surplus in just 13 days. And the good news is the wet spell will continue for a few more days, though the intensity will slacken. Bhopal has received 416.1mm rainfall so far this month (till Friday morning) while the average rainfall for the month is 413.1 mm. The rain count is up by just 1% but after a dry beginning to monsoon, Bhopalites will happily take it despite the waterlogging and the occasional crashed tree. A fortnight back, the city was among the top five rainfall deficit areas of the state. On July 15, Bhopal was 38% short of target, says the Met department data. The weatherman predicted that monsoon would pick up in the latter half of the month and so far it has come true.
---
Hours before Medha Patkar's fast, MP govt dismantles Gandhi Samadhi in Barwani
Our correspondent 27 July 2017, Bhopal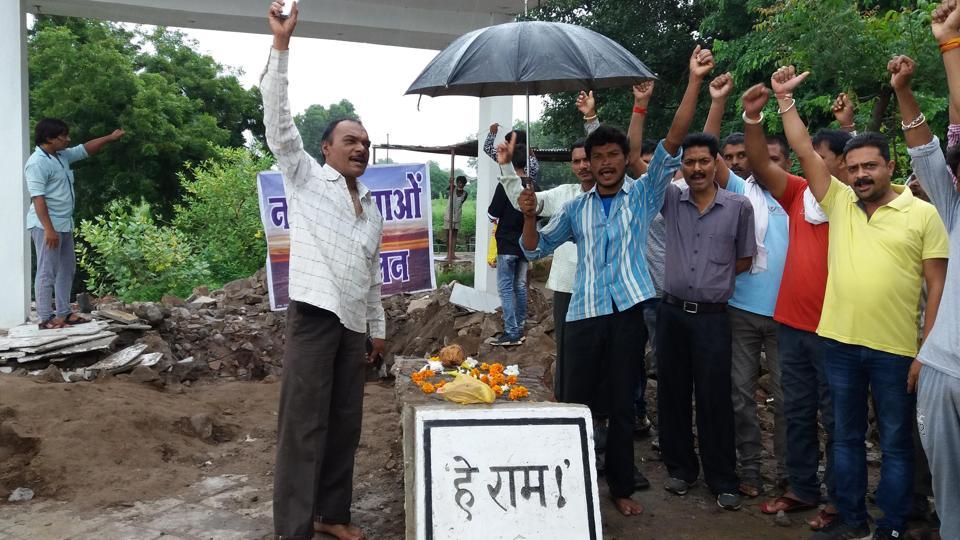 Barely hours before Narmada Bachao Aandolan leader Medha Patkar started a hunger strike at Rajghat, the Gandhi Samadhi on the banks of Narmada river in Barwani, the district administration dismantled the structure for relocation. Officials took away three urns containing the ashes of Mahatma Gandhi, his wife Kasturba Gandhi, and his secretary Mahadev Desai during the dismantling operation carried out after Wednesday midnight. "The kalash (urns) were brought back amid protests," Patkar, who has been at the forefront of agitations against dams on Narmada river, and had announced her fast for proper rehabilitation of people affected by the projects, said on Thursday. Gandhian Kashinath Trivedi had brought the ashes and set up the samadhi at Barwani, about 350 km southwest of state capital Bhopal, in 1965. With the gates of Sardar Sarovar Dam in Gujarat closed last month, there are concerns that many areas in four Madhya Pradesh districts - Barwani, Khargone, Dhar and Alirajpur - will be submerged under Narmada waters. This necessitated the samadhi's relocation, said a government official. Patkar, however, objected to the manner in which the post-midnight dismantling was carried out. "Shifting Gandhiji's samadhi without the knowledge of the locals and without following due procedure is illegal and disrespectful towards Mahatma Gandhi. It was done deliberately a few hours ahead of my fast. We protested and the urns containing ashes have been brought back. She said a plot earlier allotted for relocating the samadhi had been used partly for building houses for people affected by a dam project in Bilkheda. "Now, it is being said the samadhi will be set up elsewhere. They should have constructed a proper place for it first, taken the help of the locals and relocated it with due respect," she added. Barwani collector Tejaswi S Naik said, "The urns containing the ashes will be relocated at Kukri village, which is within 2 km of the present site. Later, a grand memorial is planned as per the wish of locals. The samadhi has to be relocated as the area faces the possibility of being submerged
---
Bhopal Youth turn easy targets to Drugs
Our correspondent 26 July 2017, Bhopal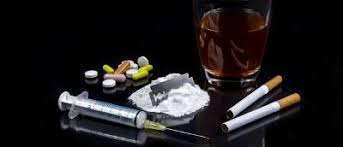 Lately, the city of lakes read about the nabbing of various drug peddlers around the city. On the surface, it appears to be just another news piece, but if read between the lines a latent truth emerges. Drug addiction or substance abuse in the city is on a definite high as indicated by the statistics. More bothersome however is the fact that the age bracket for substance abuse has seen a drastic lowering, even as youngsters checking into rehabilitation and counselling centres has increased. Even the peddlers admitted to selling boxes to teens confirming the claims of counsellors. "Just last week a female student studying in class 7th was brought to me by her parents for inflicting harm upon herself. While talking to her, she owned up to smoking since last year and a half. The effect of that psychoactive drug was clearly meddling with her normal behaviour" informs psychiatrist Dr. Ruma Bhattacharya. A similar trend was noticed by city based rehabilitation centre counsellor Dr. Bhushan Singh, "Presently we have 8 youngsters in the age range of 17-19 who are undergoing various therapies and detoxification process, for their de-addiction. And just yesterday a 22-year-old was checked in by parents with chronic case of substance abuse." Experts attribute easy availability, increased pocket money and rave parties as plausible causes. Dr. Bhattacharya explains, "One reason that trumps all others is the increased pocket allowance given to students to make up for the lost time by parents. With an upsurge in the spending capacity of parents, even a kid in 5 th grade gets Rs. 1000 as pocket money. And before you ask, the trend of substance abuse is more among middle class youth these days as opposed to the popular belief that only rich kids get addicted." The way ahead While the Police Department is leaving no stone unturned to eradicate the meance of drugs from the city, they urge citizens to keep away from it. "Working on the leads provided by the captured, we are tracking and beefing up security check at all entry and exit points of the city. Meanwhile, I would urge the youth to indulge more in sports, fitness and life rather than these life altering substances" says CSP Shivhare. Counsellors of course are stressing more on early detection and intervention to reduce the impact of these substances. "Mostly parents bring their wards to us in chronic case. If a patient in growing age with early symptoms is checked in a rehabilitation centre then chances of getting him off drugs completely is higher as compared to bringing a grown man of 30 years with a long history of drug abuse" says Dr. Trivedi.
---
Upper Lake, Kolar far away from full tank level
Our correspondent 24 July 2017, Bhopal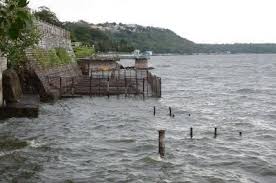 Bhopal: Three days of rain did improve water level in the Upper Lake and Kolar reservoir. But the rise is water table is still quite less than the corresponding period in last year as it has not yet rained good in the catchment area. Avinash Srivastava, city engineer, BMC said "On Sunday, water level in Kolar reservoir was 449.24 metre, which is still 12.96 metre less than full tank level." In last three days, the water has increased 70 cm in the dam. It did not rain much in the catchment area of the reservoir." "Last year till now, it had touched 455 metre level , which was far more than present condition," said Srivastava. Nadan" forest area is the main catchment area for Kolar reservoir. BMC officer said, "We can expect major increase in the two water bodies only after rain in these areas." "As ground absorbs early rain, there is a slow increase in water level initially. But there comes a point when ground water gets saturated after which, water level goes up fast, which is mostly seen in late July," BMC official said. While the water level of Upper Lake on Sunday was 1659.59 feet, which is still 7.21 feet lesser than full tank level. SM Dubey, city engineer, said "It is less compared to last year. In 2016, Bhadbhada gates were opened twice till this time." He said "In last three days, the water table was up by a foot. This year, the lake still looks somewhat empty. Rain the catchment area determines water table in reservoirs. As the water level in Kolans river, the catchment area for the Upper Lake, was less, the increase in the city's lifeline was not appreciable. When there is rainfall in Sehore region, water table in Kolans River rises and this leads to an increase in the Upper Lake's level. Kolans river has now started getting water, we hope Upper Lake level will be up towards the end of July, says BMC Official.
---
Farmer in MP digs up diamond worth Rs 15 lakh
Our correspondent 22 July 2017, Bhopal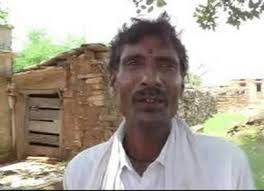 BHOPAL: This will make you want to drop your pens and pencils and start shovelling in the fields of Bundelkhand, Madhya Pradesh. A farmer struck lucky and found a diamond worth at least Rs 15 lakh in a field in Panna. If you have 250 bucks to spare, you can try your luck with the shovel, too. Anyone can take an 8mx8m shallow mine on lease for a mere Rs 250 a year from the district administration and look for the sparklers. Suresh Yadav, 40, did just that after he got tired of repeated crop losses. I was not able to improve my family's financial condition through farming, which is now a difficult profession because of erratic weather conditions. Last year, I handed over my small farmland to my son and decided to take a mine on lease in Pati Krishna Kalyanpura to try my luck," Yadav said. He worked like a man possessed. Realising that he still needed to feed the family, he would work as a farm labourer during the day and dig for diamonds in the morning and evening. Monsoon is believed to be the best time to get a diamond. When the skies opened, he dug deep. And last week, struck a diamond - the size of a pebble - which changed his family's fortunes forever. He dug out a 5.82 carat diamond of gem quality. Diamond experts who examined the stone said it could fetch from Rs 15 to Rs 20 lakh. District mining officer Santosh Singh said, "Experts have valued Suresh's diamond as of good quality. It will be auctioned according to government norms." Such rags to riches stories explode out of the mines once every few years. In 2015, Anant Singh Yadav found a diamond that was almost twice as big as Suresh's - over 12.93 carat. The then diamond officer had fixed its price at Rs 2 lakh per carat When someone finds a diamond here, it's not for keeps. Not right away. After the wild victory dance that the finder presumably does, it is deposited with the 'district diamond officer' in Panna, who auctions it. The state keeps 11.5% of the proceeds; the rest goes to the finder. If no one buys the stone, the finder can buy it for just 11.5% of the expected price, say sources. The shallow mines of Panna are located about 40km from the diamond mines operated by National Mineral Development Corporation (NMDC). This poor and backward region has another diamond pocket in Buxwah region of neighbouring Chattarpur district. Besides gem-quality diamonds, off-colour and black diamonds are also found in these shallow mines
---
Doctor carries out autopsy of teenage girl on tractor trolley in MP village
Our correspondent 17 July 2017, Bhopal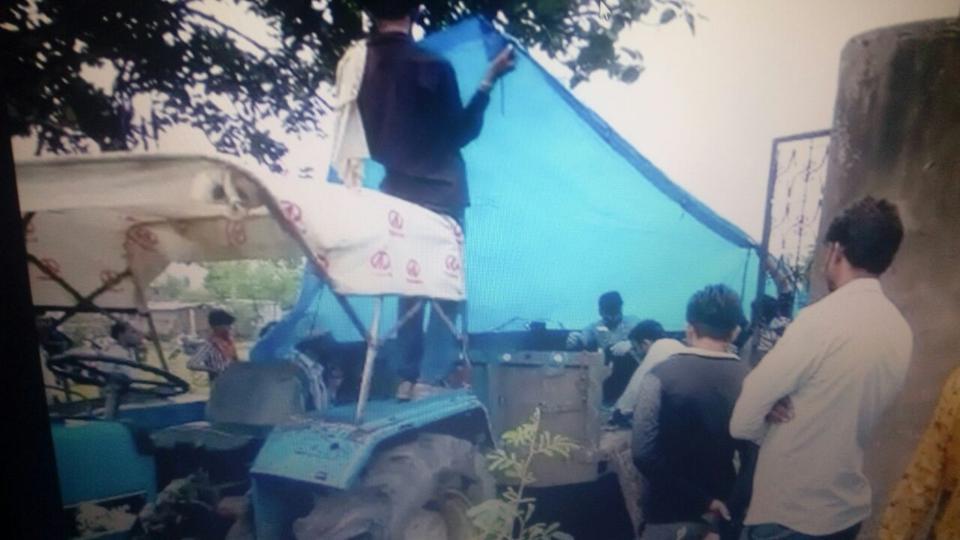 Doctors and police insist the post mortem was carried out in the autopsy room but cannot explain how it was possible in poor light There seems to be no dignity even in death in rural Madhya Pradesh. In bizarre case highlighting pathetic condition of healthcare in the state, the post mortem of a teenage girl who was electrocuted was allegedly carried out on a tractor-trolley in Panna district's Simariya village on Sunday. But police and doctors defended themselves by saying that the deceased girl's injuries were inspected on the trolley and the post mortem was conducted inside the autopsy room at the primary health centre, more than 250 km from Sagar. According to Simariya police, 15-year-old Raksha had gone to her father's agriculture field to give him lunch around 10 am on Sunday. On her way back, her right leg touched a live electricity line lying on the ground in the field. She was electrocuted and died on the spot and her right leg was severed at the shin. Her father, already reeling under shock, was in for some more distress when he and a few villagers took the body in a tractor-trolley to the Simariya Primary Health Centre for autopsy. Villagers alleged that the autopsy room was in dismal condition and a doctor and his assisting staff conducted the post mortem on the trolley as locals watched. A plastic sheet was set up over the trolley as it was drizzling in the area. "The post-mortem was carried out on the trolley," said Triloki Thakur, one of the villagers who accompanied the victim's father to the health centre. The police and doctors defended themselves against the allegations. Dr Verendra Singh Chouhan , Simariya PHC in-charge told HT that he conducted deceased autopsy. "We inspected deceased girl's injury marks outside on the trolley as it was dark inside the autopsy room. After inspection the autopsy was conducted inside the room," he said. He failed to explain how the post mortem could have been carried out if it was dark inside the autopsy room. Chief medical and health officer Panna (CMHO) Dr LK Tiwari told HT that he had inquired about the matter and came to know that inspection of wounds was conducted outside by doctor and staff as there was more light outside but autopsy was conducted inside autopsy room. The police also stuck to a similar line. Simariya police station officer GS Bajpayee told HT that doctors had inspected the girl's body on the trolley but autopsy was done inside autopsy room. "In this case electricity department lapses have come out as electric line was lying on the ground. A case has been lodged and investigation has started," he said.
---
Flyover to be built between Lalghati-Airport
Our correspondent 14 July 2017, Bhopal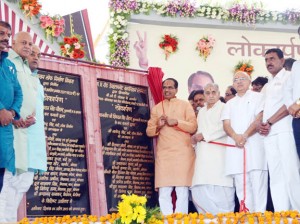 A flyover will be built between Lalghati and the Airport for the construction of which tenders have been invited. The work on the flyover will begin after July 20. Similarly Dewas bypass road will be 6-lane and its construction will begin after October. The Madhya Pradesh State Road Security Implementation Committee meeting that took place today at the Mantralaya was presided over by Additional Chief Secretary Home Shri K.K Singh. Several topics related to Road Safety were discussed during the meeting. Director General of Police Shri Rishi Kumar Shukla gave several important suggestions at the meeting. Superintendent of Police to be vice-chairman of district-level committee A decision was taken to make Superintendent of Police the Vice-Chairman of the district-level committee. Instructions were given to hold regular meetings of the committee at the divisional and district headquarters. It was told at the meeting that road safety has been included as a subject in the Class IV and Class VII curriculum. Director Public Instructions has written a letter to the Rajya Shiksha Kendra (NCERT), Bhopal to include Road Safety Awareness in the School Education Curriculum. Instructions have been given to all district education officers to impart one-day training to drivers of school buses and vans through District Road Safety Committee. Officers up to ASI to have right to make challans It is told that 32 trauma centres are functional and buildings of 43 centres are ready. Instructions have been given to give updated status of number of persons saved through trauma centres. Under the traffic enforcement action, decision was taken on giving rights to making challans to officers up to Assistant Sub Inspector of Police posted at police stations of Traffic District Units. It may be told that Driving License Track centre has been built in Indore district and tracks are ready for this in 37 district offices. At least 192 driving schools are running in state. Training was given to 45 thousand 429 heavy vehicle drivers in the last four years in state. Transport officers have been issued instructions to train 50 vehicle drivers on every Tuesday under their jurisdiction. Making chalans in special campaign A special campaign was launched in the state from April 15 to June 30 against two-wheeler riders without helmets. A recovery of Rs 4 crore 91 lakh and 85 thousand mitigation fee was made against 1 lakh 96 thouusands 561 challans. Similarly, 2 lakh 34 thousand 521 challans were made against two-wheeler riders from whom Rs 6 crore 38 lakh, 24 thousand and 800 mitigation fee was recovered from two-wheeler riders without helmets between March 11 to June 11. In this period, 277 challans were made against minor vehicle drivers and a recovery of Rs 86 thousand 300 was made. It has been told that all Collector-SPs have been issued instructions about the sale of BIS norms helmets in the state. Suspension of Driving License About 4 thousand 726 challans were made against drunken drivers from June 19 to July 9 and presented before the court and 556 cases of license suspension have been sent to transport officers. Appointment of nodal officers of Excise Department was also approved at the State Road Safety Implementation Committee meeting. A suggestion to launch awareness campaign for villagers at the gram panchayat level to curb accidents caused due to cattle was made. Principal Secretary Transport Shri S.N. Mishra, Commissioner Transport Shri Shailendra Shrivastav, Secretary Public Health and Family Welfare Shri Kavindra Kiyawat, Additional Director General of Police Shri Vijay Kataria were also present.
---
Bhopal: Many still prefer traditional reading practice
Our correspondent 13 July 2017, Bhopal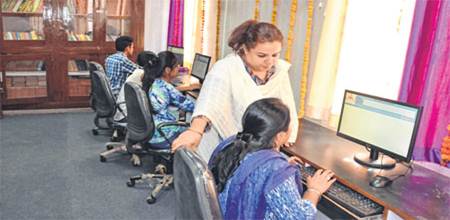 Bhopal: The Bhopal Municipal Corporation (BMC) amidst much fanfare started e-library facility at Dr Ambedkar Library on Monday. Inaugurating the e-library facility, Mayor Alok Sharma urged the students of the city to avail the service to the fullest to perform well in the examinations and make the city proud. However, while speaking to readers, they had a mixed reaction about the new facility with many advocating the traditional reading practice with a book in hand. The newly launched e-library comprises eight computer systems and about 6,500 e-books on various subjects ranging from engineering, medical studies, art & culture, banking, NCERT, civil services examinations and others. The maximum books in the e-library are of competitive examinations. The library has a total membership of about 100 members with similar number of footfalls on six days a week.
---
Communal tension in Sehore: 20 houses set afire after girl 'elopes' with youth
Our correspondent 10 Jul 2017, Bhopal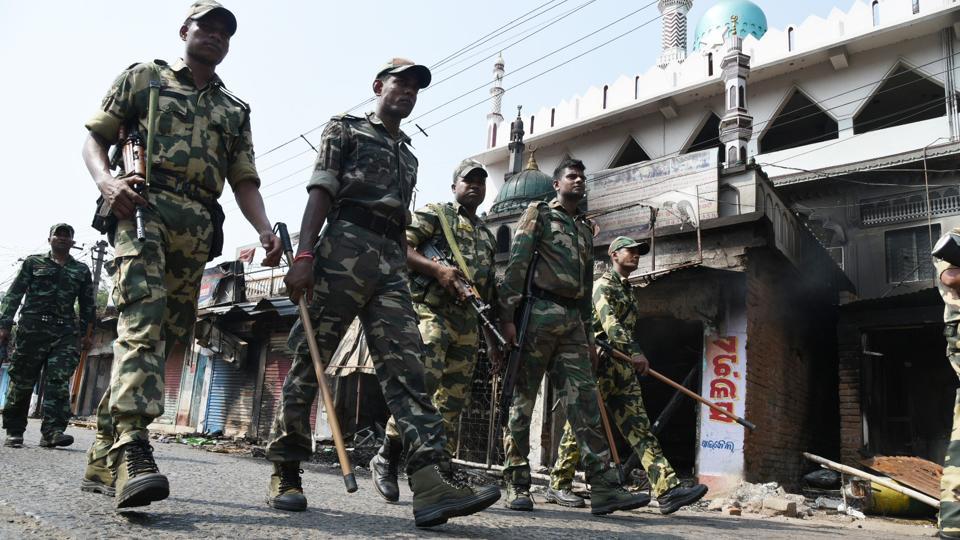 At least 20 houses of Muslims were set afire on Saturday night after a minor Rajput girl went missing in Sehore district of Madhya Pradesh. A 16-year-old Rajput girl of Chhipaner village of Sehore went missing after her school on July 4. Later, villagers registered a complaint at the local police station alleging that a Muslim youth had kidnapped her, sparking communal tension in the village. On Saturday evening, people of Hindu community allegedly attacked the houses and torched 20 houses in Chhipaner and neighbouring Narayanpur villages, police sources said. While minor injuries were reported from victims, most of them fled their houses to save their lives, police said. A heavy police force was deployed in the area after the incident. A resident of the village, Akbar Khan said, "There was tension in the area for the past four days. They attacked our houses and set them on fire. We somehow managed to escape safely but we are scared of returning to our homes." A resident, requesting anonymity, alleged that the girl has eloped with the youth, "but the family is making it a prestige issue and creating trouble for Muslim families residing in the area". Superintendent of police, Sehore, Manish Kapuriya said the situation was under control now. A case has been registered against 50 people under various sections of IPC and 12 of them have been identified by the police. District collector Tarun Kumar Pithode visited the villages and announced compensation to the victims.
---
Bhopal: Speeding DPS bus kills woman
Our correspondent 6 Jul 2017, Bhopal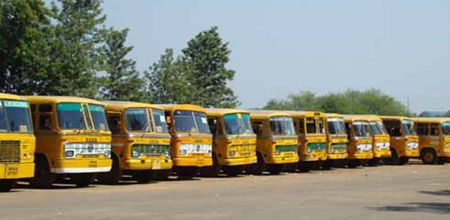 Bhopal: A speeding bus of Delhi Public School killed a woman going to attend her coaching class, under Ratibad police station, on Wednesday. The police have arrested the driver and seized the bus. Investigation officer Gyan Singh Mewada said Reena Gour, aged 25, wife of Heeralal Gour of Sewania was going to her coaching class on scooter. At 3.30 pm near Bhadbhada police post, the speeding bus of DPS coming from the back hit the scooter, in which Reena was injured seriously. Her right hand broke, and eye and other body parts were also damaged badly. She was rushed to JP Hospital with the help of Dial-100 FRV where the doctors declared her brought dead. The police registered the case under Section 304-A against driver Sahid and arrested him. Reena was preparing for a competitive exam, and as part of her daily routine she was heading to the coaching centre when the incident occurred. No speed governors? On the instruction of Supreme Court, for last many days RTO and traffic police are installing and checking speed governors in school buses. But in reality the buses are still running at deadly speeds in the city.
---
Bhopal: Murder accused held after 10-month manhunt
Our correspondent 5 Jul 2017, Bhopal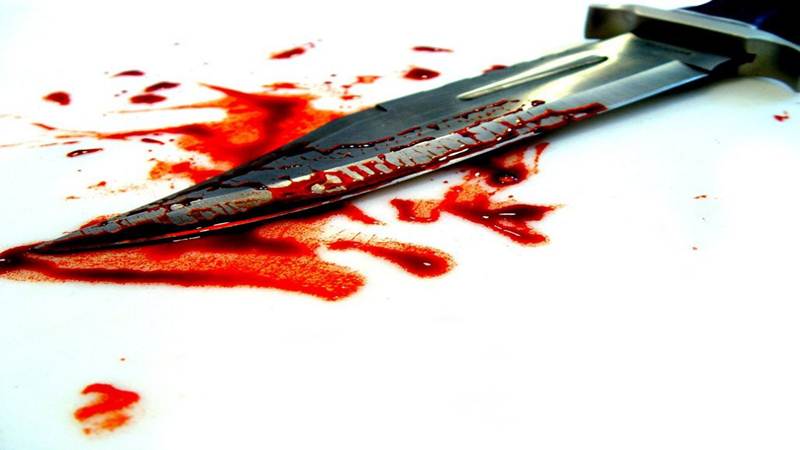 Bhopal: Police on Tuesday arrested a 27-year-old man accused of murdering a 22-year-old female student of Bachelor of Dental Surgery (BDS) on September 8, 2016 in Krishnapuram colony at Misrod. The accused, who was arrested after a manhunt of 10 months, was also having a bounty of Rs 2,000 declared by the police on his head. According to the police Sunil Srivastava was accused of murdering Poonam Gautam by throwing her off terrace of the building in which both used to live in separate rooms on rent. Srivastava, a resident of Vidisha district was a driver and lived in Misrod. He was arrested from Mandideep following a tipoff. Hailing from Sidhi district, Poonam was a 3rd-year student of BDS in a city college and used to live with her brother in the same building where the accused lived on rent. On September 8, 2016, his brother was out on work when the incident happened. The initial investigations by the police had then suggested that she was possibly killed after the accused failed to sexually assault her. The deceased was found in an unconscious state by her landlord and was rushed to JP Hospital, where she was declared dead.
---
MP school age fraud: Cops visit dropouts, find 40-year-old woman is 13 on paper
Our correspondent 28 Jun 2017, Bhopal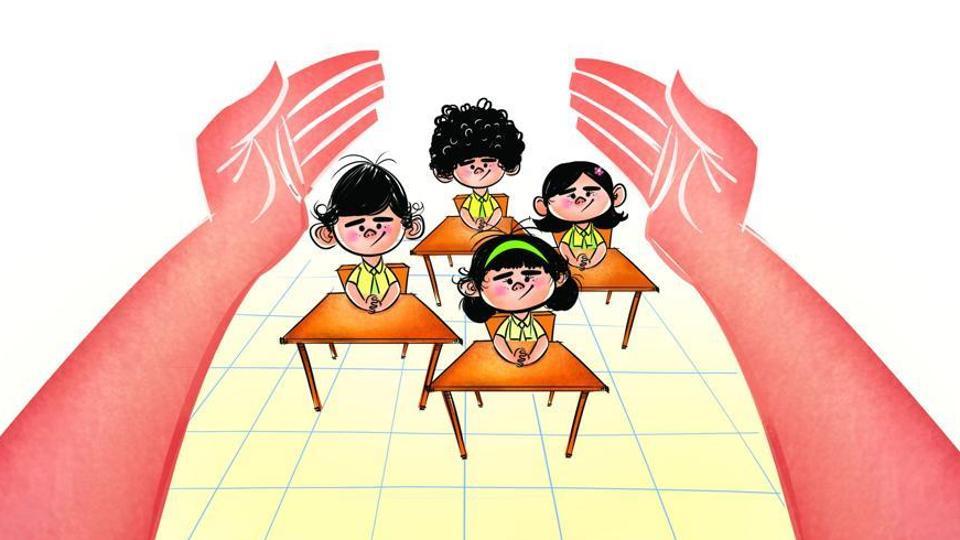 Sheopur district police initiative to bring school dropouts back to studies exposes age fudging in at least 600 instances. Police suspect this was done to boost enrollment numbers. Manju Suman did not know Madhya Pradesh police would come calling because she had not been to school in a while. The "school dropout" was not at home in Sheopur district when police arrived to motivate her to resume studies. Police did not know Suman has not been in Sheopur, around 425 km north of state capital Bhopal, for years because she moved to Rajasthan after marriage. Police also had no clue that she is 40 years old, and not 13, which is what Sheopur district school education department's records led them to believe. Suman is among nearly 600 people noted as "school dropouts" in the district education department records whose ages have been fudged, according to police. The fraud came to light after police recently launched an initiative to bring dropouts from government's primary and middle schools back to studies. "Ages were reduced by 10 to 25 years in school documents to show their enrollment," said a police officer who saw the official records. "We suspect the ages were fudged to boost enrollment numbers under pressure of Right To Education (RTE) Act. Later, the department marked them as dropouts."
---
Bhopal to get its own Tea & Beetlenut garden in Manav Sangrahalaya soon
Our correspondent 27 Jun 2017, Bhopal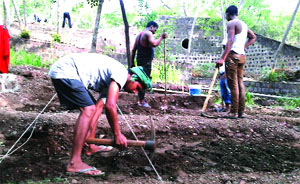 Bhopal : Indira Gandhi Rashtriya Manav Sangrahalaya, Bhopal is engaged to portray the Story of Mankind in time and space and also working for national integration and promotes research and training and inter-organizational net working for salvage and revitalization of vanishing, but valuable cultural traditions. In this series, the Horticulture Section and Curatorial Wing of IGRMS with support from traditional artisans of Hajong Tribe of Assam are working towards developing similar surrounding around the under-renovation Hajong traditional house by planting Tea and Beetlenut trees. Considering the different climatic conditions of Bhopal & Assam and strict requirements for growth of these trees the experts from Hajong tribe is selecting the land, its measurements and manure needs. The ground breaking ceremony and plantation will take place on Tuesday 26th June, 2017.
---
NEET 2017 result: Two friends from Indore grab all India ranks 2 and 3
Our correspondent 23 Jun 2017, Bhopal

Meet Indore's Archit Gupta and Manish Mulchandani, who secured the All India Rank 2 and 3 in the National Eligibility-cum-Entrance Test (NEET) 2017 They are the best of friends and fierce competitors as well. Meet Indore's Archit Gupta and Manish Mulchandani, who secured the All India Rank 2 and 3 in the National Eligibility-cum-Entrance Test (NEET) 2017, result of which was announced on Friday. Gupta and Mulchandani left their homes to live in a hostel so that they could concentrate on their studies and egg each other on. They even attended the same coaching institute in the Madhya Pradesh city. "I am from Indore but I decided to live in the hostel to maintain my concentration. I didn't follow any schedule to study. I used to pick any book according to my wish and started studying. I kept my focus on my weak points and converted it into my strength," Gupta said. The 17-year-old will represent India in the Bio Olympiad scheduled to be held in London on July 23. "Archit and I always compete with each other, but it is a healthy competition and it helped us both in scoring well. I am happy that my hard work paid off today," Mulchandani, who is also 17-years-old, said. Both of them also found a place in the top 10 of the All India Institute of Medical Sciences (AIIMS) entrance exam for an MBBS course. Mulchandani, who scored 84% in Class 12, said it was not necessary that only toppers from school can top the competitive exam. "I concentrated on studies to clear NEET. I was just expecting a good medical college but I am happy to secure a rank in the merit," he added. Navdeep Singh from Punjab topped with a score of 697 marks in the exam conducted by the Central Board of Secondary Education (CBSE) for admission to medical, dental, AYUSH and veterinary colleges across the country. Over 11,38,889 candidates registered for the exam, of which 10,90,085 appeared and 6,11,539 qualified. Of the successful candidates, 2,66,221 were boys and 3,45,313 girls. Five of the eight from the transgender category cleared the exam. The NEET exam was dogged by question paper leak. Bihar and Rajasthan police arrested nine people across Patna, Jaipur and New Delhi on May 7 for trying to leak the question papers of the NEET. Five of the arrests were from Patna.
---
Muslim youngsters in Madhya Pradesh practise yoga, delink it from religion
Our correspondent 21 Jun 2017, Bhopal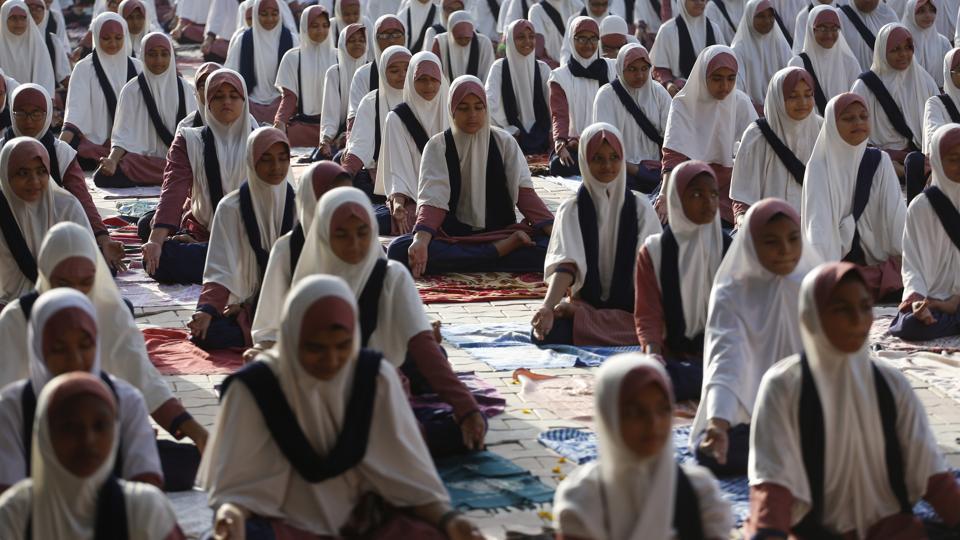 For these youngsters, yoga is just an exercise to become strong, shlokas are just sayings in Sanskrit and the word Om is just an official term While most Muslims object to practising yoga on the ground that it is anti-Islamic, a group of youth from the community in Bhopal is doing the asanas, saying it is wrong to see everything through the religious prism. For these youngsters, yoga is just an exercise to become strong, shlokas are just sayings in Sanskrit and the word Om is just an official term. 16-year-old Gulnaz (name changed) feels that neither is her religion Islam so insecure that it could be affected by just a morning exercise called yoga nor is Hinduism so small that it can be taught during a 15-minute yoga. "When people called practising yoga un-Islamic, I felt pity for them. These people don't know the strength of our religion," she said. Gulnaz said she did not understand why teachers asked her to take permission from her parents for yoga classes which was started a few years ago. "But now I do. It is because some misguided people have created a controversy where none exists. In any case, my parents had no objection to my practicing yoga," she said.
---
Jyotiraditya Scindia meets families of farmers killed in police action in Mandsaur
Our correspondent 19 Jun 2017, Bhopal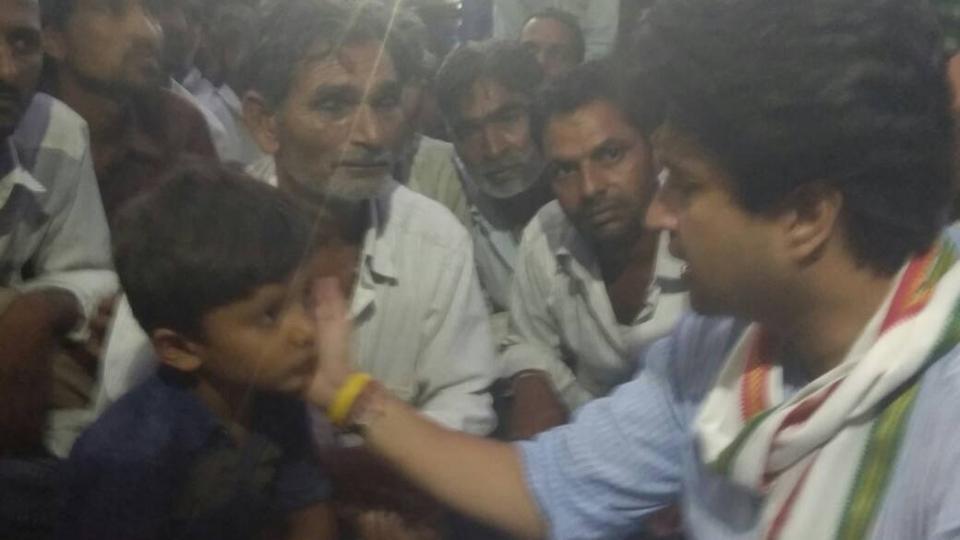 The Congress MP from Guna was earlier denied permission to meet the families and booked under section 151 of CrPC. Congress MP Jyotiraditya Scindia on Saturday met grieving families of farmers killed in police firing and lathi-charge in Mandsaur in the first week of June. Scindia had tried to meet the families on June 13, soon after the deaths, but had been denied permission and had been booked under section 151 of CrPC and was forced to turn back from Jaora town, some 40 km away from Mandsaur. Farmers in Madhya Pradesh have been staging demonstrations since June 1 demanding better prices for their crops. As the protests turned violent, police resorted to lathi-charge and firing, killing six farmers in Mandasur on June 6. The incident sparked widespread violence in many parts of Madhya Pradesh. Scindia who took part in the Congress protest at Khalghat in the afternoon left soon after the protest ended. His first halt was at the house of farmer Ghanshyam Dhakar at Barwan. Talking to the media, he criticised chief minister Shivraj Singh Chouhan and said that it was inhumane that police firing had made a 26-year-old woman a widow with a seven-year-old son and a one-and-half-month-old daughter. Scindia consoled the family and said the party was with them and they would fight for the justice of farmers. He also met the kin of Satyanarayan Patidar in Lodh village, relatives of Poonamchand alias Bablu Patidar in Takrawad village, Chetram Patidar at Nayakheda, Neemuch, Kanhaiyalal Patidar's family at Chillor Pipliya and Abhishekh's near ones at Barkhedapant.
---
Roza Aftar held in Raj Bhavan
Our correspondent 15 Jun 2017, Bhopal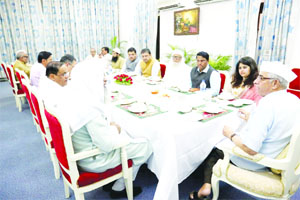 Bhopal : Roza Aftar was held in Raj Bhavan by Governor Omprakash Kohli on the occasion of Ramjan. Governor Kohli on the occasion extended greetings to Muslims. Chairman of Waqf Board Shaukat Mohammed Khan, City Quazi Saiyyad Ashfaq Ali Nadvi, DGP Rishi Kumar Shukla, chief information commissioner KD Khan, international Shayar Manjar Bhopali, vice-chancellors of universities, different religious heads, officers of administration and police, political parties leaders, journalists, eminent persons and people observing Roza particiapted in the Aftar party. Principal Secretary to Governor Dr. M. Mohanrao and senior officers of Raj Bhavan were present there. City Quazi Janab Ashfaq Ali Nadvi administered Namaz.
---
Hardik Patel arrested on way to Mandsaur to meet farmers
Our correspondent 13 Jun 2017, Bhopal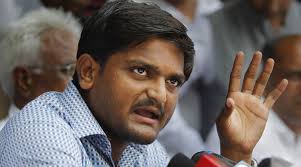 NEEMUCH: Quota stir leader Hardik Patel was on Tuesday arrested in Neemuch district of Madhya Pradesh when he was heading to Mandsaur to meet the kin of the farmers killed in police firing last week. Patel was arrested from Nayagaon in Neemuch to prevent the commission of cognisable offences, City Superintendent of Police Abhishek Diwan said. The Patidar Andolan leader was accompanied by Janata Dal (U) leader Akhilesh Katiyar, who was also placed under arrest. The two were, however, released on bail later and transported out of Madhya Pradesh in police vehicles, Diwan said. Patel was picked up on his way to Mandsaur to express solidarity with distressed farmers and meet the kin of those killed in police firing during the agrarian unrest on the issue of loan waiver and several other demands. Lashing out on authorities after his arrest, Patel said, "I am not a terrorist. I have not come from Lahore. I am an Indian citizen and have the right to go anywhere in the country." He also criticised the BJP-led NDA government at the Centre and said that 50 crore farmers have come together against the saffron party. The farmers' protest in Madhya Pradesh, which began on June 1, took a violent turn on June 6, when five of them were killed in police firing at Mandsaur.
---
Milk supply takes a hit as farmers' protest continues
Our correspondent 10 Jun 2017, Bhopal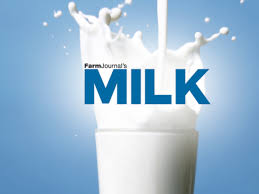 BHOPAL: The single and double-toned milk manufacture hit a halt in the city on Friday. The jolt in the milk industry comes days after cream-based milk production was stopped due to the on-going protests of farmers. Production at the Madhya Pradesh State Co-operative Dairy Federation also touched a long-time low, sources said. Citizens were a harried lot. Vimal Raj, a private firm employee, said: "This is a grave situation. After visiting many shops, when I finally reached a Sanchi booth at BHEL, the vendor said he didn't have any supply due to the low production," Little did he realize that he had more shocks in store. When I reached another vendor, the shopkeeper told him, "You should boil the milk immediately lest it will get spoiled."
---
Agricultural Cabinet : Tuar, Urad to be purchased on support price from June 10
Our correspondent 8 Jun 2017, Bhopal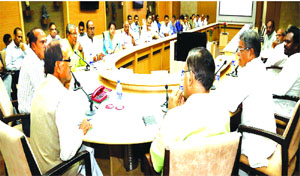 Bhopal : The Agriculture Cabinet held at Mantralaya here today under the chairmanship of the Chief Minister, Shivraj Singh Chouhan, decided to purchase on minimum support price tuar and summer Urad from June 10. The summer Moong will also be procured from June 10 at the minimum support price of Rs. 5225 per quintal. All arrangements for procurement have been made. The purchase will go on till June 30. The Chief Minister has also instructed to design a one time settlement scheme for the defaulter farmers in order to cover them in the credit net. This will help them get the benefits of the credit scheme. This will be a one time solution. The Cabinet decided to set up Madhya Pradesh Agricultural Cost and Marketing Commission for the benefit of the farmers. This will consider ways and means to ensure good remuneration to the farmers after deciding cost of farming. The commission will come up with suitable formula for this. It was informed at the meeting that there is no cash deficiency in banks. Farmers are easily getting cash payments. Banks have been instructed to pay them in cash. As many as 4,500 quintals of onion have been purchased in Malwa region. With the purchase arrangements well placed now, the purchasing is expected to gain pace. It may be noted here that Onions are being procured from the government at the rate of Rs. Eight per kg at 48 purchase centers in 22 districts. The Chief Minister instructed to immediately issue an order for establishment of Rs.1000 crore Price Stabilization Fund. The cabinet meeting was attended by the Minister for Forests Dr. Gaurishankar Shejwar, Minister for Women and Child Development, Smt. Archana Chitnis, Minister for Food Om Prakash Dhurve, Minister for Energy Paras Jain, Minister for Revenue Umashankar Gupta, Minister of State for General Administration Lal Singh Arya, Minister of State for Co-operatives Vishwas Sarang, Chief Secretary, B.P. Singh, Agricultural Production Commissioner, P.C. Meena and heads of concerning departments.
---
Milk supply takes a hit as farmers' protest continues
Our correspondent 10 Jun 2017, Bhopal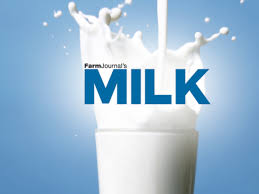 BHOPAL: The single and double-toned milk manufacture hit a halt in the city on Friday. The jolt in the milk industry comes days after cream-based milk production was stopped due to the on-going protests of farmers. Production at the Madhya Pradesh State Co-operative Dairy Federation also touched a long-time low, sources said. Citizens were a harried lot. Vimal Raj, a private firm employee, said: "This is a grave situation. After visiting many shops, when I finally reached a Sanchi booth at BHEL, the vendor said he didn't have any supply due to the low production," Little did he realize that he had more shocks in store. When I reached another vendor, the shopkeeper told him, "You should boil the milk immediately lest it will get spoiled."
---
Agricultural Cabinet : Tuar, Urad to be purchased on support price from June 10
Our correspondent 8 Jun 2017, Bhopal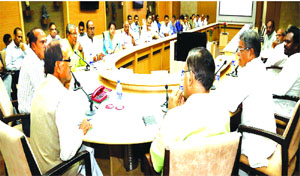 Bhopal : The Agriculture Cabinet held at Mantralaya here today under the chairmanship of the Chief Minister, Shivraj Singh Chouhan, decided to purchase on minimum support price tuar and summer Urad from June 10. The summer Moong will also be procured from June 10 at the minimum support price of Rs. 5225 per quintal. All arrangements for procurement have been made. The purchase will go on till June 30. The Chief Minister has also instructed to design a one time settlement scheme for the defaulter farmers in order to cover them in the credit net. This will help them get the benefits of the credit scheme. This will be a one time solution. The Cabinet decided to set up Madhya Pradesh Agricultural Cost and Marketing Commission for the benefit of the farmers. This will consider ways and means to ensure good remuneration to the farmers after deciding cost of farming. The commission will come up with suitable formula for this. It was informed at the meeting that there is no cash deficiency in banks. Farmers are easily getting cash payments. Banks have been instructed to pay them in cash. As many as 4,500 quintals of onion have been purchased in Malwa region. With the purchase arrangements well placed now, the purchasing is expected to gain pace. It may be noted here that Onions are being procured from the government at the rate of Rs. Eight per kg at 48 purchase centers in 22 districts. The Chief Minister instructed to immediately issue an order for establishment of Rs.1000 crore Price Stabilization Fund. The cabinet meeting was attended by the Minister for Forests Dr. Gaurishankar Shejwar, Minister for Women and Child Development, Smt. Archana Chitnis, Minister for Food Om Prakash Dhurve, Minister for Energy Paras Jain, Minister for Revenue Umashankar Gupta, Minister of State for General Administration Lal Singh Arya, Minister of State for Co-operatives Vishwas Sarang, Chief Secretary, B.P. Singh, Agricultural Production Commissioner, P.C. Meena and heads of concerning departments.
---
Contractor flees after locking liquor shop on seeing women
Our correspondent 2 Jun 2017, Bhopal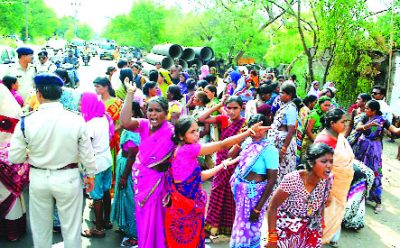 Bhopal : The women are up in arms against a murder at a liquor shop in Pamchsheel Nagar. Residents of Panchsheel Nagar, led by District Mahila Congress, organized a demo on Thursday demanding shifting of the liquor shop from the area. On seeing the women the contractor fled after locking the liquor shop. He opened the shop again after the women left. Later a memorandum was submitted to the SDM in this regard demanding shifting of shop. District Mahila Congress president Santosh Jitendra Kansana said the locals have been opposing the liquor shop for a long time. Untoward incidents like assault, fights, murder etc have been taking place due to liquor shop and anti-social elements gather at the shop after evening. The shop is having an adverse effect on the youngsters and children, Kansana said. She said 3-4 murders have taken place in the last one year near the liquor shop but the police and administration is a mute spectator. The girls and women have to face molestation at the hands of drunkards and anti-social elements, Kansana said. Later a memo was submitted to the SDM demanding immediate closure or shifting of the shop. State Mahila Congress president Mandvi Chauhan was especially present during the demonstration. State Congress general secretary PC Sharma, former municipal corporation chairman Kailash Mishra, Rakesh Singhai, Mahila Congress functionaries Priyanka Kirar, Chandra Sarwate, Saroj Gujre, corporators Guddu Chauhan, Meena Yadav, Amit Sharma, Monu Saxena, Lata Devre, Indu Bai Kadu, Rukmani Khandwe, Sindhu, Nirmala Shakya, Durga, Meera Bai, Paro and large number of Congress workers and local residents took part in the demonstration.
---
Sand mining banned along Narmada
Our correspondent 24 May 2017, Bhopal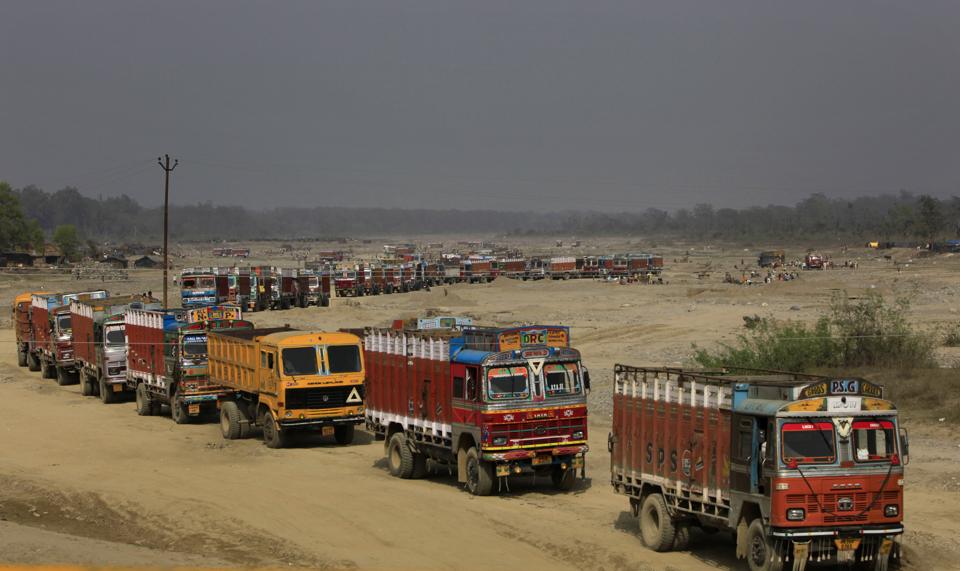 Sand mining has been banned along Narmada river in the state, while sand mining using machines has been banned along other rivers, the chief minister Shivraj Singh Chouhan announced here on Monday.
Sand mining has been banned along Narmada river in the state, while sand mining using machines has been banned along other rivers, the chief minister Shivraj Singh Chouhan announced here on Monday. This major decision comes soon after the conclusion of the five-month Narmada Seva Yatra spearheaded by the chief minister and strident criticism from the opposition and environmental groups who have alleged that large scale illegal sand mining was taking place in the state with complicity of BJP ministers. "An official notification will be issued today and all collectors have been asked to seize all vehicle and equipment being used for sand mining. A committee under minister Rajendra Shukla, which has experts from IIT Kharagpur, has been constituted to find how much mining can be scientifically done along the Narmada and other rivers without affecting them," Chouhan said. The government will take a decision on studying the report, though no time frame has been fixed for submission of the report. As an alternative the government will promote manufacturing of sand by crushing stones. Those associated with the real estate said that this decision is bound to hurt the construction industry and the price of sand will hit the roof as importing sand from neighbouring states is expensive and supply of legally mined sand (without using machines) will be too little to meet the demand, and manufacturing sand by crushing stones is time consuming and expensive. The government has been facing flak over illegal sand mining and Leader of Opposition in the Madhya Pradesh Assembly Ajay Singh had alleged in his reply to motion of thanks on Governor's address on March 3, that illegal sand mining was flourishing in the state under BJP leaders' protection, and even the Chief Minister's relatives were involved. The state Congress president Arun Yadav had shot off a letter to the Prime Minister apprising him of alleged illegal sand mining by mafia along Narmada river. Illegal mining is a major law and order issue in the state with government officials, both from the forest and revenue department have been attacked by sand mafia in various parts of the state in the past few years.

---
Trafficking or conversion? 60 kids stopped on way to Nagpur
Our correspondent 22 May. 2017, Bhopal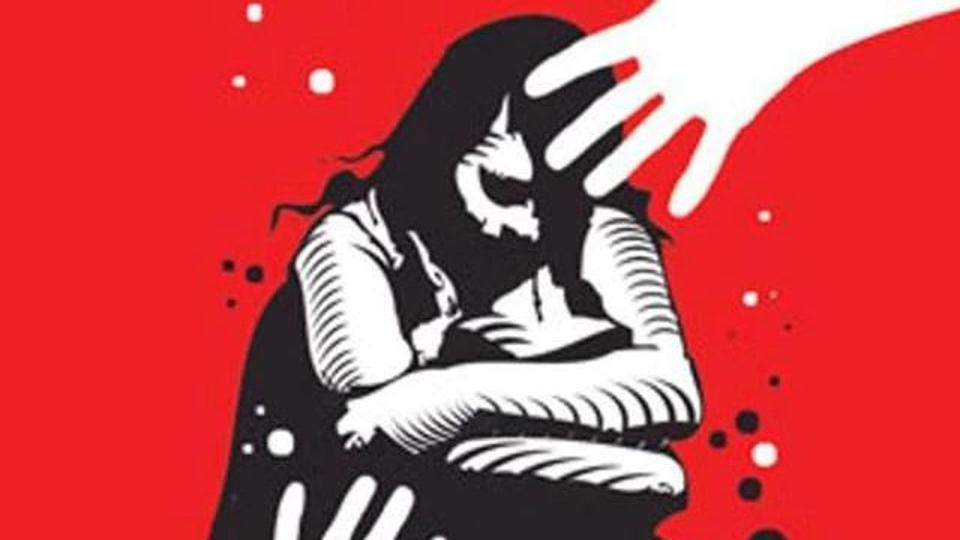 Nine people accompanying them were detained after they failed to give suitable reason for taking the children to Nagpur
Railway protection force (RPF) stopped 60 tribal children at Ratlam railway station in Madhya Pradesh on Sunday evening on suspicion that they were being trafficked or taken to Nagpur for religious conversion. They also detained nine people accompanying the children. The suspects, however, said the children were being taken to Nagpur for a cultural function and picnic as part of a summer camp with due permission of their parents. Police was however not satisfied with their claim and detained them for further questioning. RPF sources said even the children during questioning claimed they were on their way to a picnic in the Maharashtra city. Police have asked the parents of the children to come over to Ratlam to shed some light on the whole episode. Some right-wing groups, however, claimed that it was a case of conversion. Vishva Hindu Parishad leader Sohan Viswakarma alleged children were being taken to Nagpur for conversion and demanded stern action against those involved in the incident. Soon after the children were taken into protective custody on Sunday night, members of some right-wing groups also laid a siege at the RPF office. Police, however, said it was not yet clear whether it was a case of conversion or trafficking.

---
Massive Fire In Bhopal Plastics Factory
Our correspondent 24 Oct. 2016, Bhopal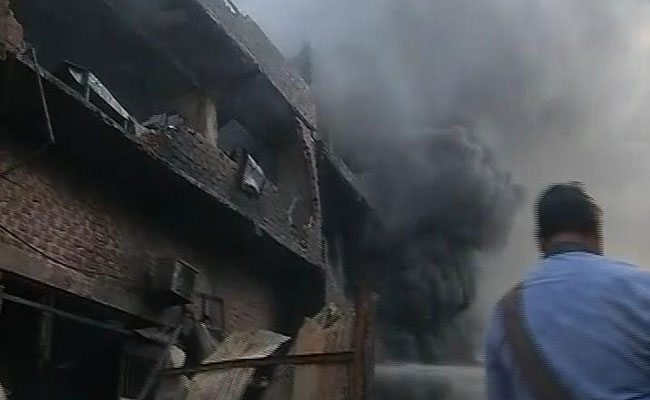 A huge fire broke out on Monday morning at a plastics factory in Bhopal.
The fire broke out at a plastics factory on a landfill site of Hanumangunj in the Madhya Pradesh capital.
"The fire started at 4 a.m. Fifteen fire engines were rushed to the spot the moment we got information. We are trying to bring the fire under control," a fire officer said.
According to locals, the factory caught fire between 2 a.m. to 3 a.m. They alleged the fire brigade came nearly two hours after being informed.
The administration and fire officials said initially the fire was confined to the plastics factory but subsequently it extended to the warehouse.



---
Buses for PM's rally, Bhopal schools in a fix
Our correspondent 17 Feb. 2016, Bhopal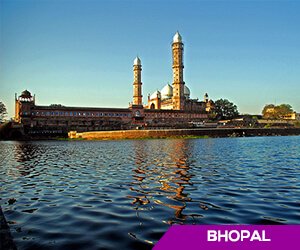 During peak examination season, CBSE schools in the state capital are in a fix, over district administration's order to requisition buses for deployment in Prime Minister Narendra Modi's rally at Sherpur in Sehore district on February 18. While chief minister Shivraj Singh Chouhan categorically said no schools would be closed on Thursday, he also said in the same breadth that some 7,500 buses would be required for the mega event.
Now, Bhopal schools are worried how to manage with depleted bus service.
"We are under pressure from administration and the regional transport office for providing our buses. We're being told that we will have to provide buses every time we're asked, as we get a tax rebate from the state government. Also shutting down for the day is out of question as exams are on," said Bro T Alex, principal of Montfort School and president, Sahodaya Complex of CBSE schools.
"Most schools are, however, planning not to give in as summative assessment (SA2) is currently on, besides other exams. We have always cooperated with the administration and send our buses during elections and other emergency duties. In most such cases it is a holiday and doesn't hamper our schedule. However, Thursday being a working day and that too exam time for us, it is extremely difficult to oblige," he said.
However, the possibility remained that the schools may have to yield to government's request. Bro Alex also said that he will meet with representatives of other schools on the issue and try to work out a consensus.
Pleading anonymity, another principal said, "My transport manager got a call from the administration. Currently exams are on. Since our school is also a CBSE board exam centre for four to five other schools, it wouldn't be possible to reschedule SA2 dates else they will clash with board exams. Hopefully, we will not be required to part with our buses, else it would be difficult for students. In think the government will understand our situation."
President of School and College Bus Owners Association, Naseem Parvez, told TOI, "Administration has given a target of 500 buses from Bhopal. Every school has been told to give 5 to 10 buses depending on the total strength of buses." However, RTO Bhopal Vipin Kant Mishra said, "We are only taking about 30% of the buses from each school so that their exams are not hampered."

---
Passport Mela on 26th December at D.B. City Mall in Bhopal
Bhopal:MMNN: 18 Dec. 2015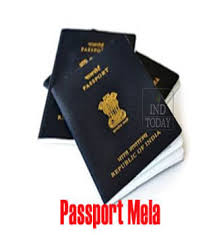 In order to facilitate submission of normal passport applications for the citizens of Madhya Pradesh, Regional Passport Office Bhopal is organizing Passport Mela on 26th December (Saturday) at Passport Seva Kendra, D.B. City Mall, Bhopal.
Applicants who intend to apply for passport under Normal category can apply on this date.
Total 500 appointments for Normal applicants will be released on 21st December 2015 at 11.00 AM. and it will be available till the exhaustion of appointments slots.
The applicant should come with print out of ARN cum Appointment Sheet after registering on the website www.passportindia.gov.in
Important tips for the Applicants who intend to apply for passport during Passport Mela on 26th December 2015 are-
1. Applicants may take appointment for normal quota only.
2. All the applicants should come on the scheduled time along with the ARN sheet, all requisite documents in original & one set of photocopy.
3. Applications for Tatkal, PCC & Hold files will not be entertained under Passport Mela.
4. Applications under Walk-in category will also not be entertained under Passport Mela.



---
10 Days Lord Ganesh Utsav Starts
Bhopal:MMNN: 17 Sept. 2015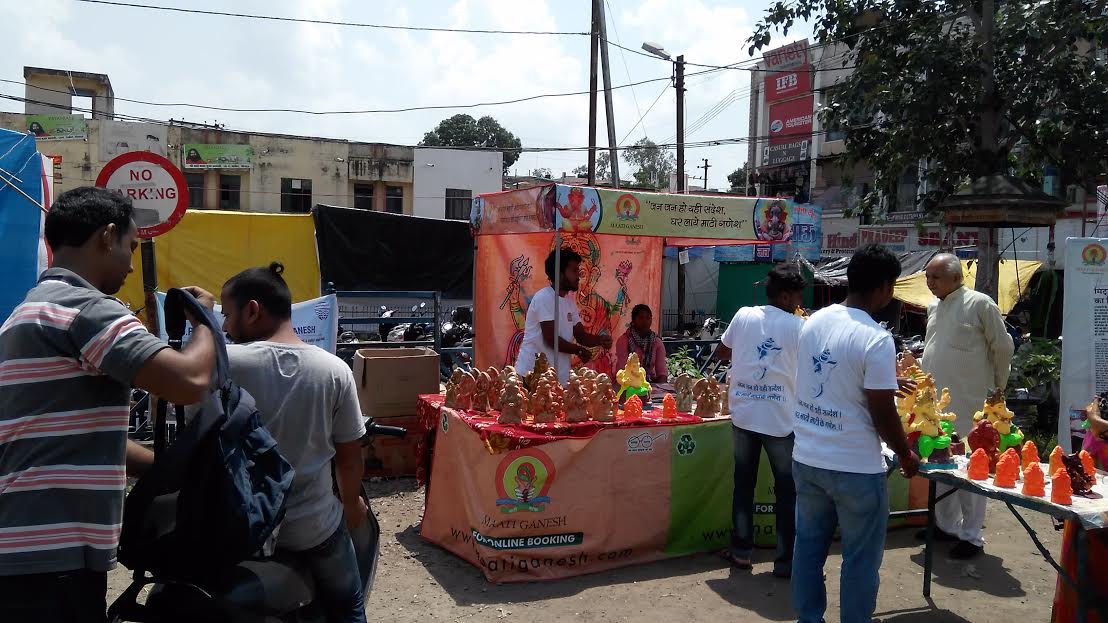 Starting from Thursday 17th Sept. , the Ganesh Utsav will last for 10 days. All areas of the city are full of joy.
Ganesh statues have been installed. City will witness Pooja - Archana and special events to mark the festival.



---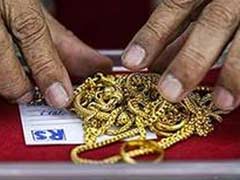 Rs 8 lakh stolen from house of ex-PSC chairman in Bhopal
Bhopal:MMNN: 17 Sept. 2015
Cash and jewellery worth Rs 8 lakh were stolen from the house of former Madhya Pradesh Public Service Commission (MPPSC) chairman Vinay Shankar Dube. A case was registered at Bagh Sewania police station on Tuesday.
Dube and his wife were in Delhi to meet their son when the theft took place, police said.
The caretaker of the house, Dharmendra, informed Dube about the incident after which he rushed back and filed a case with the police. A search has been launched in the area to nab the accused, police said. Officials said the accused probably knew complainant had gone out of town.
According to the police, the thief entered the house by breaking a grille of the room. The manner in which it was broken pointed to involvement of a minor, police said.
The police said that the thief believed to have opened the almirah in one of the rooms by using the keys which were already there. Around Rs 58,000 cash, jewellery, including gold and diamond, were found missing from the almirah.
Police suspect one person went inside while other accused could be waiting outside.
Dube told the police that he generally kept the cash and valuables in bank, but has recently brought back as there was some function in his home town, the police said.
Dube was chairman of the MPPSC between 2000 and 2006.

---
For UTD students, Barkatullah University winks at no revaluation norm
Our correspondent 12 Sep 2014, Bhopal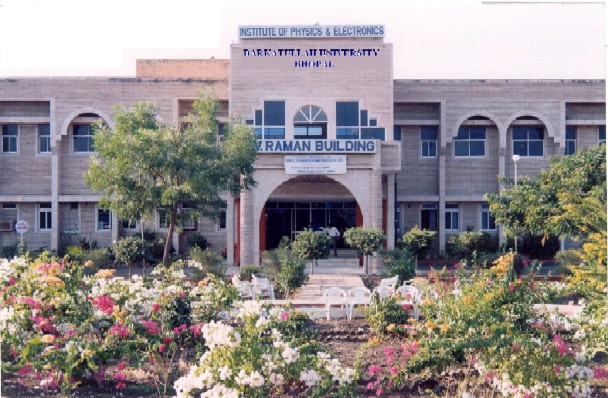 BHOPAL: Hell-bent on proving some are more equal than others, Barkatullah University is flouting its own set of guidelines on revaluation for semester exams to benefit 1500-odd students of UTD. After semester system was introduced for graduate and post-graduate courses, the university had stopped revaluation of answer-sheets in state colleges from 2008-09. In its place, re-totalling was introduced.
Against 'privileged' students in 22 University Teaching Departments (UTD) departments, around 75,000 students pursuing courses in 360 colleges affiliated to BU can only get retotalling facility.
The system of revaluation was done away with after a section of teachers mounted pressure on authorities for it as they found those applying for it way too high, sources said.
As semester exams are being organized in every six months, it was not possible for teachers to spend time on revaluation. On every mark-sheet it is clearly printed that revaluation has been stopped in semester exams.

When contacted, vice-chancellor MD Tiwari said, "We have continued revaluation process to help UTD students who were not satisfied with retotalling. Whenever students apply for revaluation, a committee takes the decision. Revaluation is allowed only after committee is convinced."
About revoking the rule of 'no revaluation' as students do not want it, Tiwari said, "It is not possible as in that situation the university will be flooded with revaluation applications. Currently, we entertain revaluation only at own discretion."
However, students studying in colleges affiliated to BU said they should also be given benefit of revaluation. "It is strange that BU is giving special treatment to UTD students by allowing them revaluation. BU should treat all students equally," said Manu Sharma, a student.

---
Tree census: MANIT gives reply, seeks 1 more mnth
Our correspondent 12 Sep 2014, Bhopal

BHOPAL: MANIT is learned to have requested National Green Tribunal (NGT) to give another month's time to complete tree census. The green panel had asked MANIT to carry out a tree census after a petition filed on deforestation and burning of solid waste on campus.
NGT has asked MANIT authorities on Thursday to remain present on Friday for further hearing.
Social activist Sharad Singh Kumre, who filed the petition, had shown NGT photographs of solid waste burning in dustbins on the campus. MANIT authorities, on their part, have been claiming that there was no burning of solid waste on the campus.
The directive came after the institute claimed before the NGT that they planted 2,000 saplings every year. The institute was granted time till September 11 to file its reply.
Taking serious note of photographs shown by the petitioner, NGT in its last hearing ordered the institute and Bhopal Municipal Corporation (BMC) to ensure that no solid waste is burnt and no trees are felled on the campus for construction.

When contacted, MANIT director Appu Kuttan said, "We have submitted the reply. We have also started the tree census." However, he refused to divulge contents of the reply.
Sources said MANIT in its reply mentioned tree census had begun, but would require at least one more month to complete it.
Kumre, in his petition, admitted that around 90% of 600 acres of area on MANIT campus had forest and tree cover. However with passage of time, there was a decline in the cover resulting in loss of habitat of certain birds like common quail and animals such as rabbits, foxes and jackals.
Besides, huge municipal solid waste (MSW) is generated from hostels and residential areas on the campus and often burnt instead of its proper disposal.

---
Ten days Ganesh-utsav starts-Markets, Temples, House, came alive with Ganesh decoration.
Our correspondent 28 Aug 2014, Bhopal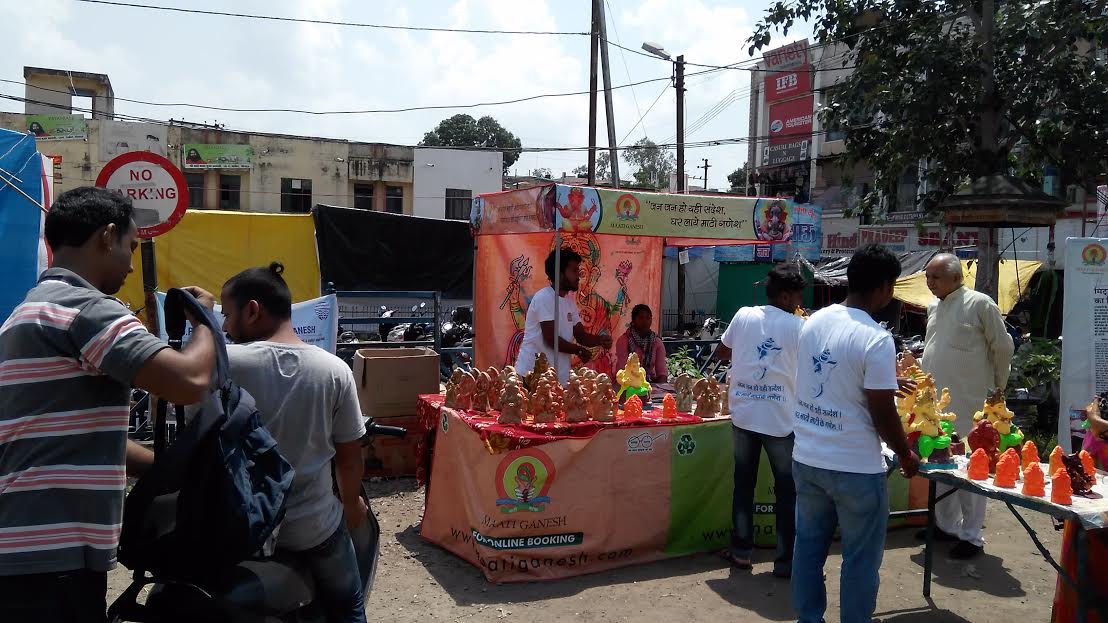 Ganesh Idol will be installed at various temples, house and Office, Ganesh pooja and cultural programme, daily will form part of the festivities.





---
Moti Masjid to Hamidia patch: Core of commuters' woes
Our correspondent 05 Aug 2014, Bhopal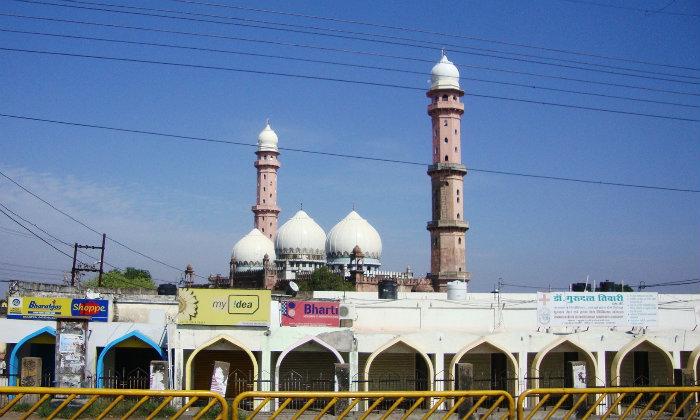 BHOPAL: Keep eyes peeled to look for danger ahead-potholes on roads-when you pass through heritage core of the city. BRTS road stretch leading from Moti Masjid to Hamidia Hospital is in pathetic condition and full of craters.
Locals are taking potshots at potholed roads. Tariq Khan, a resident of Imami Gate, said, "I bet BMC road work department must be looking with gratitude towards skies because if it had rained like 2007, BRTS roads would have been washed away."
BMC additional commissioner and BCLL CEO Chandramauli Shukla said BRTS road in the area still awaits expansion. "Process of land acquisition and eventual demolition of shops is underway. However, potholes should be repaired for smooth passage of traffic," Shukla said.
For BRTS buses to pass through walled city smoothly, contours of roads were changed. Roads are now thicker by nearly five inches. It has led to waterlogging in and around heritage buildings along the BRTS, including Sadar Manzil, headquarters for Bhopal Municipal Corporation (BMC).
The narrow stretch from Moti Masjid to Hamidia Hospital has become a traffic nightmare. "It began with laying of cables and pipelines and shoddy repair work has washed away with rains. There are minor accidents almost everyday," said Tariq Ali, IT consultant.
"If someone lets you overtake, be careful. It is not that driver ahead wants to let you go faster than him, but there might be a pothole he is trying to avoid," jokes Manoj Mulchandani, a resident of Idgah Hills. He travels every day to and fro from his shop in Chowk bazaar. In last month alone, Mulchnadani has had two minor accidents.
The road passage, about three 3 km, is fairly recent. It was made during BRTS works in 2012. Since then a patch near Hamidia hospital behind hospital private wards has been done and redone some six times.
"We have to drive ambulance dead slow on these roads. We add about 10-15 minutes delay in traffic hours and, of course, patients' relatives get furious," said a 108-ambulance pilot stationed at Hamidia Hospital.

---
Youth rapes minor at shop in busy old city area in Bhopal
Our correspondent 05 Aug 2014, Bhopal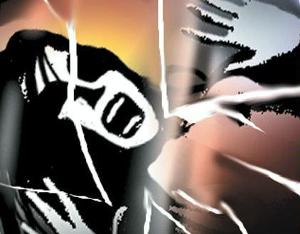 BHOPAL: A 12-year-old girl was raped in a shop in busy old city area in daytime on Saturday. The matter was reported to police a day after as the incident left survivor and her family in a state of shock. A case was later registered in Kotwali police station of the city. The accused is yet to be nabbed, police said.
The minor, a student of Class VI was at her father's shop in Ibrahimpura in afternoon when accused Sachin Jain, 23, a resident of Itwara, who also has a shop close by, came there and took the minor to his shop.
The accused brother, who manages shop with him, had also gone out at that time. He pulled down the shop's shutter and asked his servant to keep any eye outside while he outraged the modesty of the minor inside the shop. After listening her screams, a few people assembled on the spot after which the accused released the minor, closed the shop and escaped.
Survivor's parents had gone to meet their relatives at the time of incident. However, when they came to know of it, they were numb to and could approach police only a day after.
Family members had gone to a wedding function, the police said, adding survivor's parents remained confused about what to do and thought that reporting it to police would defame them in the society.
But they finally made up their mind and approached the police. Officials said the victim underwent medical examination and recorded her statement. Meanwhile, the accused was on the run.
The accused and survivor belong to two communities, many gathered on the spot after the news spread. But senior police officials went to the police station and monitored the inquiry. Efforts are on to nab the accused, they added.

---
Bhopal gas tragedy: UCC can't be sued for plant contamination, says US court
Our correspondent 01 Aug 2014, Bhopal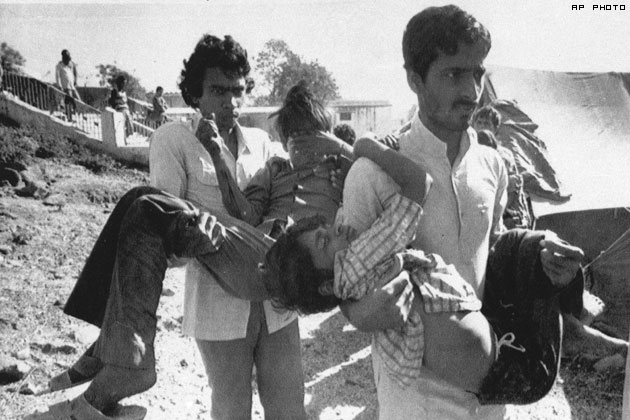 In a major blow to victims of the 1984 Bhopal gas tragedy, a US court has ruled that the Union Carbide Corporation (UCC) cannot be sued for the ongoing contamination from the chemical plant.
Non-governmental organisation EarthRights International had filed the lawsuit in the Southern District of New York on behalf of residents of Bhopal saying land and water of the citizens are being contaminated by waste from the plant.
EarthRights said that as per the court's ruling, Union Carbide cannot be sued despite evidence that construction of the plant was managed by an employee of the company. EarthRights expressed confidence that there is enough evidence against Union Carbide that will lead to a reversal of the "erroneous decision on appeal".
The lawsuit had also added the state of Madhya Pradesh, which owns the site of the former Bhopal plant, as a defendant and had sought that Madhya Pradesh also cooperate in clean-up of the site.
US District Judge John Kennan said in his 45-page ruling on July 30 that, "The only relief plaintiffs seek against Madhya Pradesh is an injunction directing them to cooperate in clean-up of the site ordered by this Court against UCC.
"Because I conclude that there is no basis to hold UCC liable for Plaintiffs' damage, there will be no court-ordered cleanup in this action, and thus, no basis for enjoining Madhya Pradesh. It is therefore appropriate to enter judgment in favor of the state (in) the amended complaint," the judge said in his ruling.
A poisonous gas leak from the Union Carbide plant killed over 5,000 people on the night of December 2-3, 1984 and EarthRights said UCC had "largely abandoned" the site, allowing toxic wastes to seep into the local water supply. It said UCC was involved in the creation and disposal of toxic wastes at the Bhopal plant, and the manager who oversaw the construction of the plant confirmed that he worked for UCC, not for the Indian subsidiary that officially operated the plant.
Keenan, however, ignored this evidence and ruled that UCC was not sufficiently involved in the acts at the plant and that the project manager actually worked for the subsidiary, EarthRights said in a statement.

---
Bhopal traffic police tighten screws on violators with loudspeakers
Our correspondent 30 July 2014, Bhopal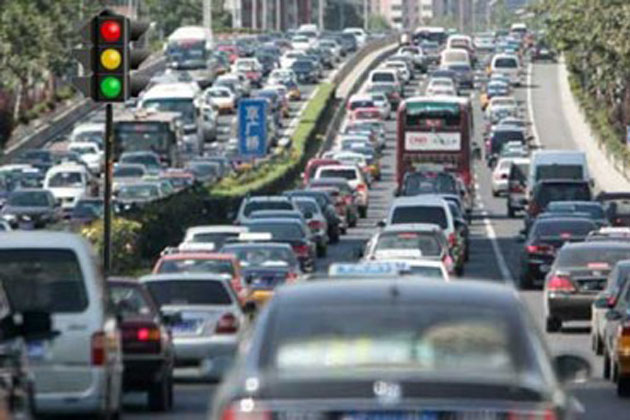 Manual system of using loud speakers at red lights and other public areas is helping Bhopal traffic police in managing traffic efficiently and keeping a close tab on erring drivers in the city.
The initiative that was started a few months ago saw constables deputed at busy traffic joints, with a loud speaker in their hands. The loud announcement by cops using the loudspeaker alerted the vehicle owners. Gradually, it was seen that drivers became more cautious.
Also, a small team was deputed on the other side of the traffic intersection which would intercept the drivers violating traffic signals. If the driver dodged the team and gave them a slip, he would be punished by sending a challan to the postal address of the driver secured through the registration number of the vehicle.
"Initially the drivers ignored the instructions given on the loud speaker but slowly they got used to the system and have started driving more cautiously," said a traffic constable posted at MP Nagar square.
He added that loud speakers come handy in case a driver parks his vehicle haphazardly and goes for completing his work in nearby areas.
DSP (Traffic) Basant Kaul said that currently the system is being used at ten traffic joints of the city. Buoyed by the success of the endevour, the traffic police now plans to implement the plan at 30 more traffic joints for better traffic management in the state capital.

---
Heavy rain brings Bhopal to grinding halt
Our correspondent 016 July 2014, Bhopal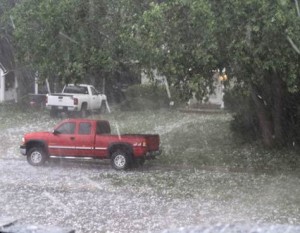 BHOPAL: Two-and-half hours of heavy downpour in the evening brought the city to a grinding halt on Tuesday. It was second consecutive day of mayhem on the streets after the skies opened up with fury.
More than 83 mm of rainfall was recorded in Bhopal in 24 hours till 5.30 pm on Tuesday. Meteorological department said more rains are in offing in the next 24 hours.
After a sultry afternoon, thick dark clouds hovered over the city around 4pm. It started as a drizzle and end with a deluge. Soon low-lying areas were inundated. Even arterial roads were waterlogged.
Almost at the same time, people from government offices and private firms began driving home, only to trapped in a gridlock. Long queues of vehicles were witnessed till late evening in every corner of state capital. Under-bridges in city, including the one near Habibganj were shut after it turned into water tunnel. This had a ripple effect on the arterial Hoshangabad Road where vehicles were caught in a bumper-to-bumper jam for several hours. And after a tree toppled over at Bawadia Kalan railway crossing, movement of trains were also hit.
The city's public transport system was also paralysed despite a dedicated BRTS corridor. Mybus services were erratic and were caught in the snarl-up. Nullahs overflowed in residential and commercial areas and power supply too snapped for several hours.
Areas where traffic came to a standstill included Chetak Bridge, RRL trisection, Bittan MARKET, Shahpura, Chuna Bhatti to Kolar, Misrod, Link Roads, New Market, Polytechnic square, VIP road trisection, Hamidia Road, Koh-e-Fiza, Gandhi Nagar square, Nadra bus stand, street linking Idgah Hills from Shahjehnabad side, Nehru Nagar, Jyoti Talkies, Ten Number Market, 12 Number, Six and Seven Number bus stops, Arera Hills, Piplani Royal Market, Maida Mill road, Lilly talkies area among other places. Traffic had to be diverted at a few places like Chetak Bridge where a km-long jam starting from ISBT forced people to reach their destinations taking the BHEL-Subhash Nagar route. Two-wheeler riders were seen jostling on footpaths meant for pedestrians on Chetak Bridge.
Emergency services of BMC received complaints of waterlogging from Bagh Sewania, RBI colony in Arera Colony, Jaatkhedi, Raisen Road and Apsara talkies.
And there is no respite in coming days too. Weatherman forecasts more downpour and this could mean more trauma on the streets of Bhopal.

---
It is official, monsoon hits Bhopal
Our correspondent 07 July 2014, Bhopal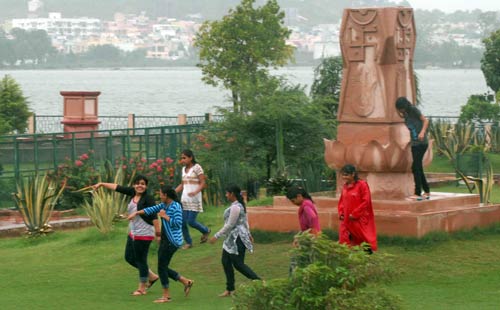 BHOPAL: Almost a month-long excruciating wait came to an end with monsoon finally hitting Bhopal on Sunday. Indian meteorological department (IMD) officially announced arrival of south-west monsoon in Bhopal late Sunday evening.
Meteorologist in Bhopal circle of Met office, ER Chintalu confirmed to TOI that monsoon has advanced till Bhopal and there are favourable conditions for its further movement. Met office said except in 2012 when monsoonal rains had hit Bhopal on July 4, it was never so late for monsoon to make entry into the city in past 15 years.

Heavy to moderate rain was witnessed in the state capital during evening hours on Sunday giving respite from oppressive humid conditions. The city had also witnessed showers on Saturday night. City residents enjoyed rain on Sunday evening and there was a huge rush on the Boat Club and market places.
Officials of Met department, Bhopal circle, said showers will continue in west and central MP and parts of east MP, where monsoon already struck twenty days ago, during next 24 hours.
Among four main cities, 8.8 mm of rain was recorded in Bhopal. Indore and Gwalior recorded 9 mm rain between Saturday night and 8.30 am on Sunday.
Meanwhile, northern MP continues to reel under heat wave conditions. Mercury touched 31 degrees celsius in Sheopur Kalan district bordering Morena.

Maximum and minimum temperatures in Bhopal, Indore, Gwalior and Jabalpur ranged between 38.7 degrees celsius and 23.8 degrees celsius.
BOX
Met office fails to read Doppler radar
Met office, Bhopal circle, is equipped with Doppler radar, a device that enables weatherman to forecast weather with pinpoint accuracy precision. Yet Met office miserably failed in reading and declaring onset of monsoon till late Sunday evening. As a matter of practice, onset of monsoon is declared after observations sent by local Met office. It was only when Indian Meteorological Department in New Delhi declared monsoon onset in the state capital, Bhopal circle parroted IMD New Delhi lines.

---
NGT to ban construction within 300m radius of Upper Lake
Our correspondent 04 July 2014, Bhopal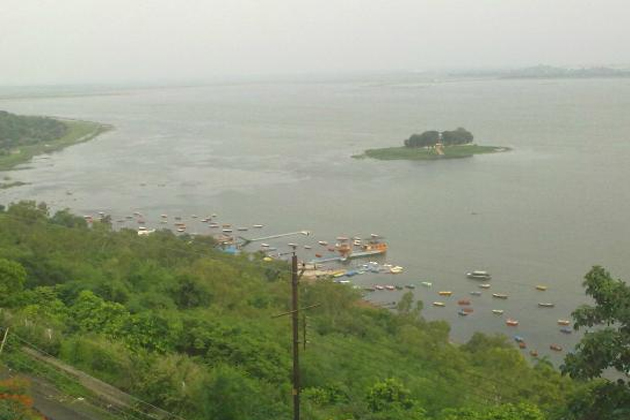 In an effort to protect the environment around Bhopal's Upper Lake, the National Green Tribunal has agreed to ban constructions within 300 metre zone of the Upper Lake of Bhopal. The investors in land near the lake have disputed the decision as they will lose benefits of their property in the lake area.
However, tribunal bench maintained that entire exercise of protecting the environment around Upper Lake would become redundant unless the ban is enforced.
Tribunal bench comprising judicial member Justice U D Salvi and expert member P S Rao, directed Bhopal Municipal Corporation (BMC) and urban administration and development (UAD) department and directorate of town and country planning (T&CP) to maintain a no construction zone within 300 metres zone of the FTL of the lake, said a Times of India report.
This decision is similar to Noida flats row where the fate of real estate projects within 10-km radius of the Okhla Bird Sanctuary towards Noida was in limbo after the National Green Tribunal (NGT) on October 28, 2013, issued an interim direction saying building constructions within the area or within distance of ecosensitive zone shall be subject to the decision of the National Board of Wildlife and till the time the clearance of the Board is obtained, the authority concerned shall not issue completion certificates to projects.

---
Going from Bhopal to Indore? use hi-speed internet on WiFi-enabled tourism buses
Our correspondent 04 July 2014, Bhopal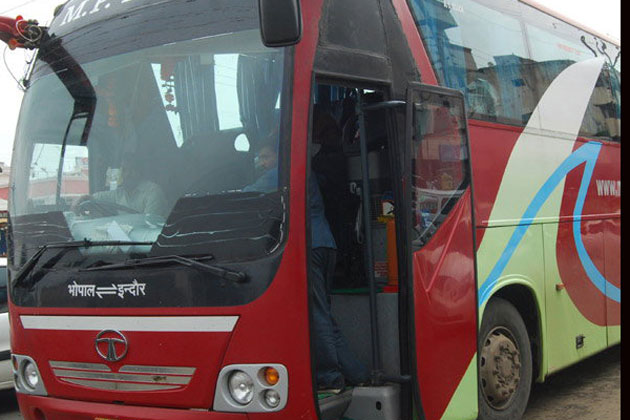 For the first time, Madhya Pradesh State Tourism Development Corporation Ltd has introduced wi-fi facilities in MP tourism buses plying from Bhopal to Indore.
According to a report in Bhaskar, a one-side ride from the state capital to Indore takes three and a half hours and costs Rs 250. The initiative is likely to benefit business class people and students the most. Even as the new facility has been introduced in seven buses, the fare has not been increased by even a rupee.

"The wifi system has been introduced for tourists. Whoever travels will be given a password to access the wi-fi that they can use on their phones, laptop or any other device," said Suhail Kadir, general manager of MP tourism.

---
VYAPAM scam: A look at prime accused Sudhir Sharma's huge business empire
Our correspondent 30 june 2014, Bhopal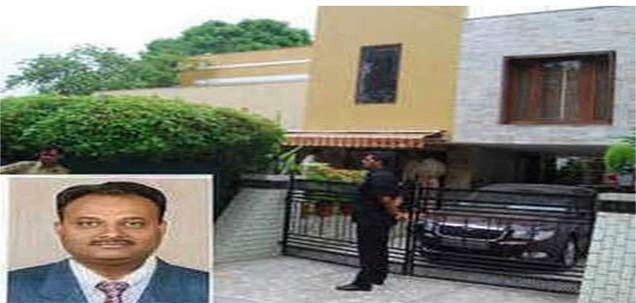 Bhopal: The Madhya Pradesh High Court-appointed Special Task Force (STF) could not so far arrest mining baron and former Higher Education Minister Sudhir Sharma for his alleged involvement in VYAPAM scam. First it could only dare to serve a notice to Sharma but after the high court hardened its stand, it declared him absconding and announced a reward of Rs. 5000 placed against his name.
Sharma, who is considered to be close to RSS leader Suresh Soni, is accused of manipulating contractual teachers' recruitment examination results. Three FIRs have been filed against him in this connection.
Although Sharma, who has a business empire of Rs. 4000 crore, is at large on paper, but it is open secret that he is doing all his work freely.
In 2006, he left the government job and tried his luck in mining. Soon, he bought property in Delhi, Mumbai Bhopal, including other places of the country. He started setting up companies one after another. Some of his companies are: S R Ferro Alloys Ltd, Shyam Refractories Ltd, S R Ceramic and Refractories Pvt Ltd, SR Formulation India Pvt Ltd, S R Singh and Company Pvt Ltd, Shivalika Minerals Jabalpur, Orchid Biotech Pvt Ltd, Vidya Niketan samiti (VNS Group of Institutions).

Experts say that it is not difficult to apprehend a man who has such a huge business empire.
"I can tell you with full responsibility that Sharma has a very strong political backing and therefore, he is not being arrested. It is impossible to believe that a man who runs such a huge business can play hide and seek with the police. If STF intelligently puts a trap, he can be easily be nabbed," said former MP DGP Arun Gurtu.
Sharing the same view, Joginder Singh, former director of the CBI, said, "Everyone fears attachment of his property and cannot evade arrest for a long time."
Sharma, who started his acreer as an assistant professor at a college in Vidisha on 1990s, became a billionaire in two decades. During his posting in Vidisha, he became a close confidant of BJP MLA Laxmikant Sharma. He became personal secretary to the BJP leader.

---
Property expo at Ashima Mall
Our correspondent 25 june 2014, Bhopal

A grand property expo 'Grahpravesham -2014' was organised by CREDAI association of builders from 20-23 June at Ashima Mall. The expo was supposed to end at 23, June but on customers demand the event was extended for one more day.

According to CREDAI members, within three days they have undergone 50 bookings. They witnessed large number of clients at the last day of the expo. They are providing special offers on properties to those who will book property in this expo.

CREDAI head, Vipin Goyal announced lucky draw for their clients in which first price is of a car, I-10 and 4 motorcycles have been kept as 2nd price. Winners will be announced on the last day of expo. The special feature of the expo is that the people who will get their registration done in the expo will get a discount of Rs.25,000 till 31st August.

CREDAI group of builders keep complete transparency in the dealing of property. Another such expo was also organised by them in 2013 which has also received a great response from the clients. To deal in better way with the clients CREDAI has also established a zone office at 273, zone-2, m.p nagar, Gomti Vila.

Anuja Gurele
---
13 year-old boy's 'Launcher 8 Pro' app changes Android display to Windows
Our correspondent 25 june 2014, Bhopal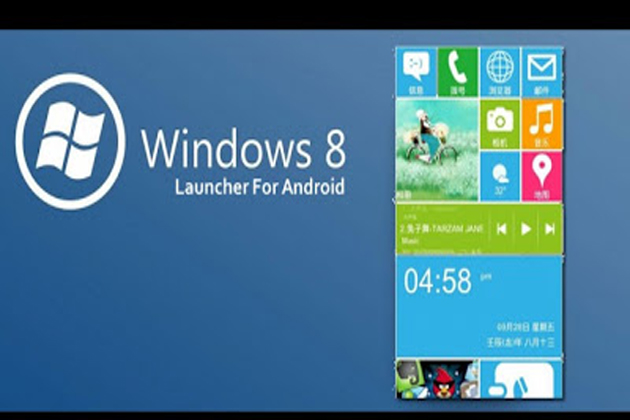 Bhopal Madhya Pradesh Sushmit Soloman designed an app 'Launcher 8 Pro' which changes an android phone's display to windows display on being downloaded.
A student of Bhopal's Campion school, 13-year-old Sushmit designed the app using HTML by changing the back end coding. He then launched both the free and paid version of the app on Google play store on June 10. It has been downloaded by more than 10,000 users already.

According to a report in Bhaskar, as the app became a hit, Sushmit received an amount of Rs 3 lakh in his father's account from US bank Jolo corporation. He has already spent Rs 2 lakh in shopping for an I-phone 5S gold and Sonia Experia Z.
His father Babu Soloman Prasad said all of Sushmit's transactions are being done from his account. For the purpose he is getting an audit done by a chartered accountant.

---
Policemen surprise bikers by giving them toffees for wearing helmets
Our correspondent 04 june 2014, Bhopal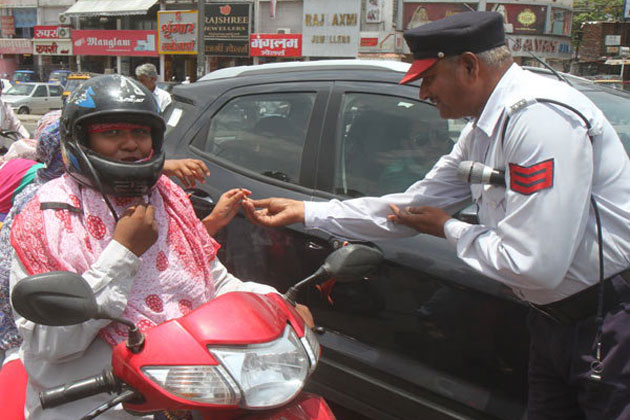 Bhopal Madhya Pradesh, During a state-wide helmet checking drive, at least 110 bikers and car drivers witnessed a newer side of MP policemen on Tuesday. While those who were caught not wearing seat belts or riding their bikes without helmets had a hard time escaping from their clutches, those who did were given toffees for abiding by the traffic rules.
According to a report in Bhaskar, policemen shook hands with people at red lights for wearing helmets and seat belts and ensuring their own safety. Meanwhile, at least 110 bikers and car drivers were taken to the control room as punishment for not following traffic guidelines. Equipments like Rider trainer and Mashhar video games were used to provide them training on safety tips while driving.
"I was on my way to work when police stopped me for not wearing a helmet. I was with them for 1.5 hours. They told me the benefits of wearing it and also guided on driving safety tips," said Pawan Shukla, Business associate in a finance company.
What's more fascinating is that police officers did not care about peoples' work timings and stranded them for as long as two hours to teach them the very basics and to ensure that they never repeat it.
"I went to drop my mother to her workplace. while returning, police caught me for not wearing helmet. I have been here for 2 hours. My entry time in office has passed and I had to taken an off," said Anil Mukoria.

---
Irate wife in MP bites husband's genitals for entering kitchen
Our correspondent 04 june 2014, Bhopal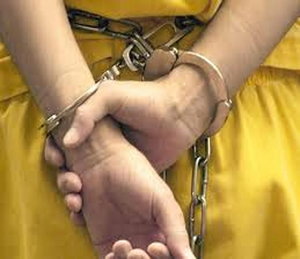 Bhopal: A 30-year-old man's irate wife allegedly bit his genitals after days of scuffle gave way to a heated spat between them last month. The incident was reported from Satna district of Madhya Pradesh.
According to reports, the man, Jitendra Patel complained of swelling and pus formation in his genitals and went to a district hospital for treatment. The incident took place on May 4 at Satna's Pagra village but came to light only after Patel went to the hospital for treatment.
It is being said that Patel's wife – Uma Patel (27) bit her husband's penis after a heated argument on May 4. Their kids tried to separate them and in the meantime Uma bit his penis.
Times of India reports: On May 5, Jitendra asked Uma to get him breakfast. When Uma posed a deaf ear, Jitendra went inside the kitchen and started cooking, said police.
Uma got violent after this and began to attack her husband with whatever she got in hand.
During the scuffle Jitendra's towel fell off down exposing his vital parts. She allegedly grabbed his testicles and bit off his genitals. He somehow managed to escape and reported the matter to police.
Jitendra, however, refused to undergo a medical examination done fearing public humiliation. His wife was booked and released on bail. After a counselling session by police, they agreed to stay together.
A senior investigating cop has indicated that Uma will likely be charged with attempt to murder.

---
21 year old tigress 'Sita' dies of old age in Van Vihar National Park
Our correspondent 02 june 2014, Bhopal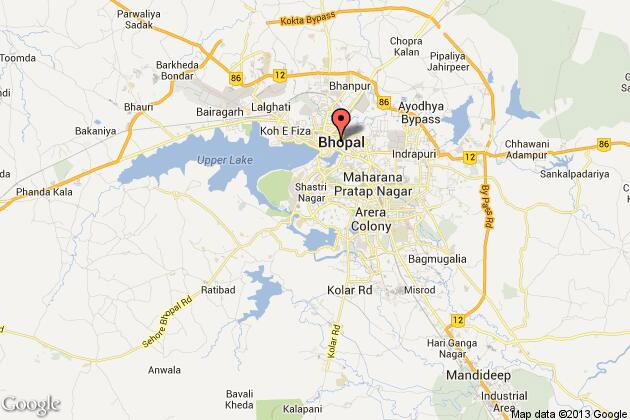 An ailing tigress has died of old age in Van Vihar National Park in Bhopal, a forest official said on Sunday. "The big cat, named 'Sita', was 21 years old.
She was suffering from an injury in her hind leg over a month, which had restricted her movements. She died last evening," Van Vihar Assistant Director, Sudesh Waghmare told reporters. Autopsy report revealed that the big cat died of old age, he said.
'Sita' was brought to the national park in 1994 from Jagdalpur when she was just nine months. Her last rites were performed in the park premises.

---
Poachers kill tigress with GPS collar in Madhya Pradesh
Our correspondent 27 may 2014, Bhopal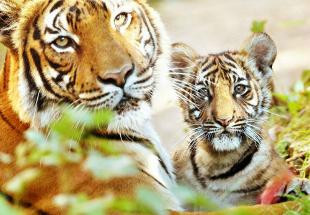 BHOPAL: Poachers killed yet another tigress - fourth in the last two years - with an electric trap at the buffer zone of Bandgavgarh National Park (BNP) in Umeria district of Madhya Pradesh late on Sunday night.
Carcass of adult tigress - BT2- was found near Khitoli range by the patrolling squad at 8.30 am, said sources. Its GPS radio collar, nail and tooth's were reported missing.
This tigress was electrocuted by trap laid through a 11 KV line by poachers near barruah nullah, said sources.
Carcass has been preserved in a deep freezer. Post-mortem would be conducted as per National Tiger Conservation Authority (NTCA) protocol.
Earlier three tigers were killed by poachers in the same area forcing the state government to remove P K Shukla from the post of state's chief wildlife warden.
Last tiger was poached in Jugia village near Vijayraghogarh forest range (compartment No 448- Amadi beat) in December 2012.
The tiger got killed on the intervening night of December 25-26 after it stepped on a live 50 metre GI-wire from the 11KV service line pegged to a wooden pole. The spot is at 60 km away from the Bandhavgarh National Park.
The tiger, around 9 feet long, suffered a major shock and died on the spot after it got in contact with the live wire.
Another tiger had fallen into a similar electric trap and got killed on December 7, 2012. It's skinned carcass was found in the forest area of Umaria, approximately 25 kilometres away from Bandhavgarh national park on December 11.
More tigers were electrocuted in the Khitauli range of the Katni District and Kathotia forest area close to the state capital.
The principal chief conservator of forest (PCCF) and chief wildlife warden Narendra Kumar did not respond to calls.

---
Professor's daughter complaint: Rights panel seek MANIT report
Our correspondent 26 may 2014, Bhopal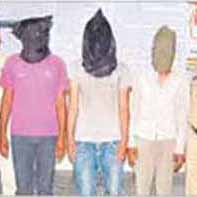 BHOPAL: State Commission for Protection of Child Rights (SCPCR) has asked Maulana Azad National Institute of Technology (MANIT) to provide them with the report by a three-member internal committee which was constituted after prof Lavit Rawtani's daughter filed a harassment complaint against him. The rights panel had written to MANIT director Dr Appu Kuttan.
Rawtani is a professor in MANIT's computer science department.
SCPCR chairperson Usha Chaturvedi said, "We have written to the director after we learnt that Rawtani was sent on medical leave after complaints. We want to know what action MANIT has taken against him for insubordination. He has not been following orders or instructions of his seniors. It is the duty of the head of the institute to implement the summon that was issued by the commission."
SCPCR will get a legal opinion on the matter after they get the report from MANIT.
Earlier, prof Rawtani had refused to take the summon either from the director or from the police.
He was summoned by the commission on April 24 for a hearing after his daughter's complaint in August last year.
Rawtani, 47, did his masters from MANIT. Later, he joined the institute as faculty in 1991. He was promoted from associate professor to professor in 2012 .His father was head of applied mechanics department and retired from MANIT.

---
Gang of chain looters busted
Our correspondent 26 may 2014, Bhopal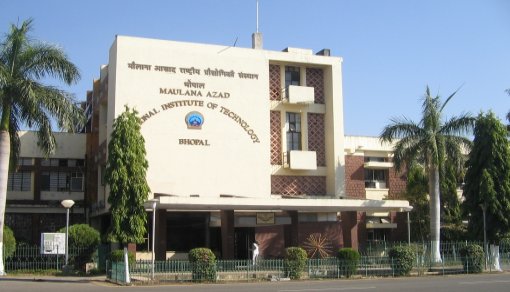 BHOPAL: In a first this year, a gang of chain snatchers was busted here on Sunday.Two bike-borne looters were arrested and a dozen gold chains were recovered from them. The accused were nabbed in a joint operation by crime branch and officials of Kotwali police station.
DIG D Sreenivasa Varma said they expect to recover more chains as two other accomplices of the accused are still on the run.
The arrested accused -- Salig alias Rehan and Tanveer Irani - were unemployed and resided in Nishatpura area of old city. Those on the run are Takreer and Zubair. Salig and Tanveer used to loot chains from Bairagarh, Kamla Nagar, Koh-e-Fiza, Piplani, Habibganj, Shahpura, Ayodhya Nagar and Gandhi Nagar areas. Salig was booked earlier too. During interrogation, he confessed to looting around 10 chains with his accomplices.
Policemen were deployed in civil dress at areas vulnerable to such loots in the city. They learnt that the two accused frequently moved towards Piplani from Bhanpur. They were caught during a vehicle checking drive and two chains were recovered from them. The bike, lifted by the accused for crime, has also been seized.
The accused used to target women in deserted areas on the pretext of asking them address. Earlier, they sold chains to local jewelers but later planned to sell it in bulk outside the city or state.
Till May this year, around 24 gold chains have been looted. Officials said the figure is less than previous year when 38 chain snatching cases were reported in the first five months.

---
Shops gutted in fire at Shivaji Nagar, timely action averts major tragedy
Our correspondent 23 may 2014, Bhopal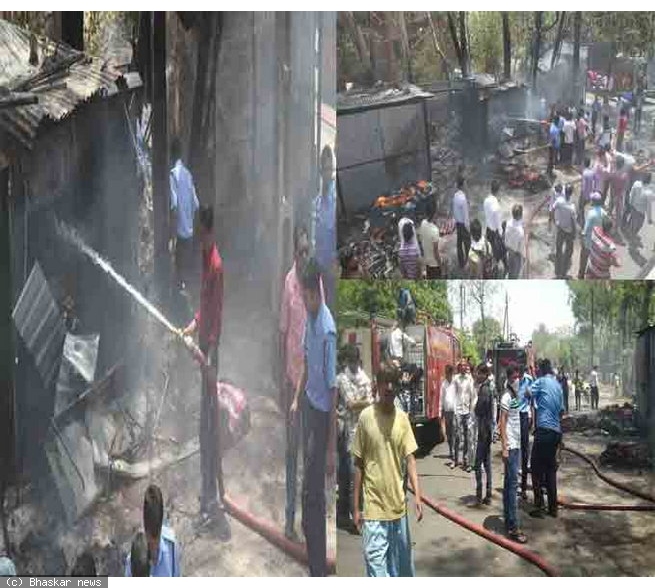 Bhopal: This could have been a major tragedy, had the people of the area not made efforts to contain the fire. Shivaj Nagar is one of the busiest areas of Bhopal and considered an important shopping centre here.
A fire here in the afternoon, threatened to engulf Ankur Complex. Four shops were gutted but thankfully the fire was contained in time. Fire tenders were pressed into action after locals informed about the fire to the authorities.
As people noticed the fire, they tried to douse the fire with water. Meantime, four fire tenders were rushed to douse the flames.

---
Hamidia Hospital to have new building
Our correspondent 22 may 2014, Bhopal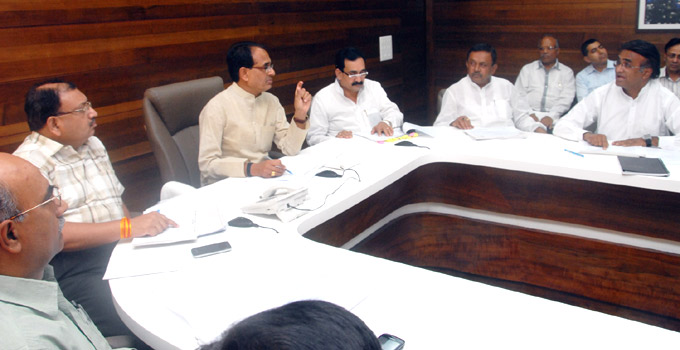 Hamidia Hospital Bhopal will have a new building. Sultania Hospital will also be included in this project. Reviewing activities of Health and Medical Education Departments here today, Chief Minister Shri Shivraj Singh Chouhan directed that apart from completion of buildings of hospitals announced at Ratlam, Vidisha and Shahdol, teaching there should also be started within 2 years.
Shri Chouhan gave the task at the meeting that hospitals attached to medical colleges in the state should be developed at national level where treatment facility for major diseases like bypass surgery and cancer is also available. Specialist doctors and necessary supporting staff should be recruited by relaxing rules. All arrangements including infrastructure, equipments etc. should be completed within time-limit. Health Minister Dr. Narottam Mishra, Minister of State Shri Sharad Jain and Chief Secretary Shri Anthony de Sa were present on the occasion. The Chief Minister reviewed activities of Public Health and Medical Education departments separately for about 3 hours. He said that effective improvement is necessary in all facilities pertaining to sanitation, equipments, medicine distribution, treatment etc. to establish image of government hospitals. He directed to attach priority to doctors' recruitment. Assistance under Rajya Beemari Sahayata Yojana should be provided promptly. For this, process should be simplified further. Process is on to fill up long-pending vacancies at a rapid pace.
The meeting was informed that widespread reforms have been done in hospitals and departmental procedures due to sustained efforts. Maternal & infant mortality rate in being brought down and crude birth rate effectively improved in the state. Free medicines are being provided to about 4 lakh patients and free pathology tests facility to about 75 thousand patients daily in government hospitals. About 5 thousand patients are brought by vehicles. About 41 thousand patients are being given meals daily. Regarding improvements in government hospital arrangements, Health Minister Dr. Narottam Mishra said that he will undertake surprise inspections of hospitals. The meeting was informed that Madhya Pradesh is the only state in the country where public health has been brought under the purview of Public Service Delivery Guarantee Act.
As per Chief Minister's directives, Hamidia Hospital building will be re-constructed in different phases. Sultania Hospital will also be included in the project. Administrative officers will be posted to streamline administrative arrangements in major government hospitals.
It was informed that a gamma centre with camera costing Rs 4 crore is being established in Bhopal medical college. Five dialysis machines are being operated. Indore's Maharaja Tukojirao Hospital is being re-constructed. Work of neurosurgery department is in progress in Jabalpur medical college. Land measuring 52 acre has been allocated for Medical University, Jabalpur. Administrative building has been constructed and 275 posts have also been created. Consruction of 46-seater hostel has started in Rewa medical college. CT Scanner has also been installed.
The meeting was informed that 30 medical colleges including government and private ones will be in the state by year 2018. At present, 1700 doctors pass out and then 5000 doctors will pass out from medical colleges.
The meeting was also informed about reforms made in counselling arrangement for removal of complaints regarding admission in medical colleges.
Health Minister Shri Narottam Mishra informed that 61 types of medical examinations are being undertaken in state's government hospitals giving benefit to 2.75 lakh patients monthly. Similarly, free medicines are being provided to 4 lakh patients monthly.
Additional Chief Secretary Finance Shri Ajay Nath, Principal Secretary Health and Family Welfare Shri Praveer Krishna, Principal Secretary Medical Education Shri Ajay Tirkey, Principal Secretary to CM Shri Manoj Shrivastava and senior departmental officers were also present on the occasion.

---
CM Shri Chouhan administers Anti-Terrorism Pledge
Our correspondent 22 may 2014, Bhopal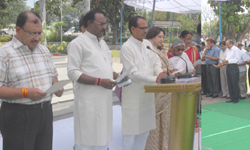 Chief Minister Shri Shivraj Singh Chouhan administered Anti-Terrorism Pledge at Mantralaya here today.

He administered the pledge to officers and employees to strongly oppose all kinds of terrorism and violence maintaining firm belief in non-violence and tolerance. On the occasion, Chief Minister Shri Chouhan paid tributes to those who attained martyrdom fighting terrorism. Public Health Engineering Minister Sushri Kusum Mehdele, Women and Child Development Minister Smt. Maya Singh, Minister of State for General Administration Shri Lal Singh Arya, Chief Secretary Shri Anthony de Sa and Mantralaya's officers and employees were present on the occasion.

---
Government braces for disposal of Carbide waste at Pithampur
Our correspondent 19 may 2014, Bhopal

BHOPAL: Trial run to incinerate toxic Carbide waste of 1984 Bhopal disaster is likely to be held soon at Pithampur based treatment, storage and disposal facility (TSDF). State government has initiated action for safe transfer of waste from Union Carbide plant in Bhopal to the TSDF facility soon.
Supreme Court had directed Union ministry for environment and forest (MoEF) to conduct trials on April 17.
According to officials of Bhopal Gas Tragedy Relief and Rehabilitation department, state government would only provide 'logistical help' as it readies for safe transport of 10 MT of toxic waste. Officials said MoEF through Central Pollution Control Board (CPCB) is in charge for conducting trial run at Pithampur to determine whether TSDF facility operated by Ramky Enviro Engineers is safe for incineration of the toxic Carbide waste. Officials are recruiting private agencies for transporting waste in leak proof specialized tankers as per CPCB guidelines. The waste would pass through four districts under high security and packaged in small bags of approximately 20 kg each.
Statutory permissions from MPPCB as required under the Hazardous Wastes (Management, Handling and Transboundary Movement) Rules, 2008, for transportation of 10 MT of toxic waste to Pithampur, has been sought, he added.
Regional officials of CBCP on Monday said they are awaiting a final schedule and the exercise would take about ten weeks to complete.
Sources said that actual dates of trail run are not likely to be made public, fearing opposition from activists. NGOs working for Bhopal gas victims have opposed incineration of toxic wastes at TSDF Pithampur, alleging that the site is unsafe.
After similar trial runs in January 2013 CPCB had deemed Pithampur incineration facility as suitable for incinerating Carbide wastes.

---
Engineering students under CCTV vigil at exam halls
Our correspondent 19 may 2014, Bhopal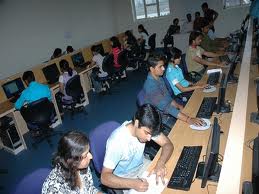 BHOPAL: Use of unfair means during exams or other illegal act in engineering colleges in the state without getting caught will not be possible. All such or other activities will be under watchful eye of CCTV.
Sources said every official of department of technical (DTE) education associated with exam process can monitor any exam centre online. "A specific kind of software has been developed for the purpose. A separate ID and password will be provided to each individual associated with exam process. They can connect to live cameras installed at exam centre through computer or laptop from anywhere," said an official of DTE, who preferred to remain anonymous. Rajiv Gandhi Technical University has already installed CCTVs in exam centres. Of around 200 engineering colleges in the state, 20 have not been able to install CCTVs thus will not be allowed to function as exam centre, officials said.
Earlier, it was decided recordings through CCTVs will be watched after exams are over. Later, live monitoring by connecting CCTVs to official portal of the university was added. Decision to install CCTV cameras was taken after a clutch of complaints of copying during exams were reported. "RGPV will check footage on a random basis. It would help the university keep tabs on colleges," said an official.

---
Sushma Swaraj skips Modi's meeting in Gandhinagar, leaves Delhi for Bhopal
Our correspondent 14 may 2014, Bhopal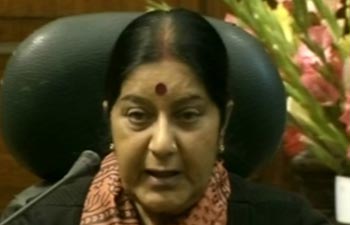 Are there fissures in the BJP even before the sings of victory? According to reports, senior BJP leader Sushma Swaraj has skipped the crucial Narendra Modi's meeting in Gandhinagar and has left Delhi for Bhopal.
Swaraj is said to have told former party chief Nitin Gadkari that she wanted "a respectable role" in the next government, with exit polls projecting a NDA win.
Sources said Sushma Swaraj always advocates that decisions should be taken collectively by the BJP parliamentary board and she has conveyed the same to the party high command.
Gadkari had met Swaraj, who has largely kept to herself during the elections, on Wednesday.
There are indications that if the NDA forms the next government at the Centre, Sushma Swaraj can be made a member of Cabinet Committee on Security (CCS) that comprises five ministers, including the prime minister.
Two news channels had said that the BJP may even ask the senior leader to head the defence ministry.

---
Woman professor found hanging, cop booked
Our correspondent 14 may 2014, Bhopal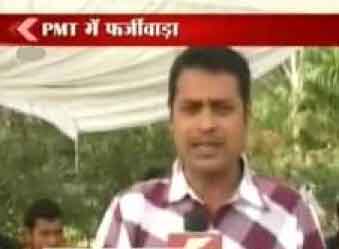 BHOPAL: Twenty seven more medical students were rusticated from Gandhi Medical College (GMC), Bhopal, and Netaji Subhash Chandra Bose College in Jabalpur for using unfair means in clearing pre-medical test. Of these, 15 students from Jabalpur were expelled on Monday.
Special task force (STF) investigating the scam identified these GMC students who fraudulently got admission in MBBS course between 2009 and 2013. The college officials said 61 students accused of seeking admissions through fraudulent means had been expelled till Monday.
Directorate of Medical Education (DME) has already cancelled admissions of these students after Madhya Pradesh Professional Examination Board (MPPEB) that conducted the entrance cancelled their merit. DME officials said cancellation of admissions is underway at other private and government colleges too in the state.
These students were first identified by STF on the basis of interrogation of some of the scamsters arrested and documents recovered from them. The respective medical colleges too found out that the students were involved in irregularities.
The college administration and DME went ahead with the expulsion only after ensuring the legal responsibility fell on MPPEB.
In 2013, admission cancellation of such students was challenged in court after the medical college terminated them without MPPEB first cancelling the students' merit. "Technically, MPPEB conducted the examination and DME permitted the admission. There is not need for college administration to be involved in any future legal battle," said a GMC official.
Meanwhile, Netaji Subhash Chandra Bose College, Jabalpur, on Monday terminated 15 students who took admission in the college between 2008 and 2010 through fraudulent means.
An estimated 1,050 admissions secured through alleged unfair practices have been cancelled in the state's various medical colleges till now.
The scam, which came to fore in July 2013, was perpetuated in connivance with key PEB officials, few senior doctors and middlemen and directors of some private medical colleges. The number of admissions cancelled so far includes 439 from 2013, 333 of 2012, 98 of 2011, 90 in 2010 and 85 of 2009 batch, sources said.
PEB's former exam controller Pankaj Trivedi, chief system analysts Nitin Mohendra and Ajay Sen and state PMT's examination in charge C K Mishra are among key offenders in the scam.

---
Woman professor found hanging, cop booked
Our correspondent 12 may 2014, Bhopal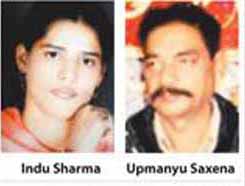 BHOPAL: A 32-year-old unmarried professor, Indu Sharma, from Bhopal was found hanging in a rented accommodation at Fortune Divine City in Misrod on Sunday.
She taught sociology at Rajeev Gandhi College.
Inspector Upmanyu Saxena, who has been booked for abetting his sister-in-law's suicide, was a frequent visitor to her flat, where she lived alone. The duo reportedly had a dispute on Saturday night over Indu Sharma's visit to Nagpur following which she locked herself inside a room. Before leaving, Saxena allegedly locked her from outside. On Sunday morning when he visited her, she did not respond. Later. he informed the police, who broke open the door and found her hanging. On learning about the incident, her younger brother Vinod rushed to the spot. Indu's family members have refused to accept the body and held Saxena responsible for her death. Alleging that she was physically exploited by him, they demanded his arrest. The woman had left her parent's home, who stay in Karond, three years ago.
The police have recorded Saxena's statement. He said he knew her for many years and often visited her place. At times he stayed with her in night, police said.
Indu's brother Manoj Sharma, who works at Agar district collectorate said Saxena did not inform family members when she did not open the door. Indu had called her mother a few days ago and had informed her about Saxena's atrocities.
Police did not recover any suicide note, but found a few photographs of the duo from the spot. They also recovered Indu's diary in which she mentioned her name as Indu (Sharma) Saxena.
Saxena stayed at Govindpura police lines and had strained relations with his wife, who was aware of his relationship with Indu. Till sometime ago, Saxena was posted as station house officer of Aishbagh police station, but was removed from active duty after model code of conduct came into effect.
Statements of Indu's family members were recorded at police station. "Saxena is now likely to face arrest anytime," police added.

---
Jilted lover shoots bride dead during her marriage function
Our correspondent 09 may 2014, Bhopal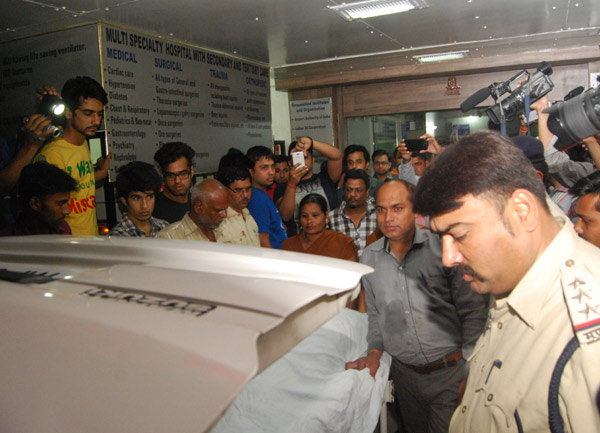 A jilted lover on Thursday shot at a bride on the stage in full public view at a marriage garden in Lalghati area of Bhopal, police said.
The woman later succumbed to her injuries in the hospital.
The man, identified as Anurag, was caught by the people present there soon after the incident and handed over to the police, they said.
He told the police that he took the extreme step as the woman, identified as Jaishri Namdeo who was a doctor by profession, had allegedly cheated on him, police said, adding further investigations were on.
Confirming the incident, Superintendent of Police (SP) North Arvind Saxena said that senior police officials have reached the spot.

---
Barkatullah University's big blueprint botch-up on funds
Our correspondent 08 may 2014, Bhopal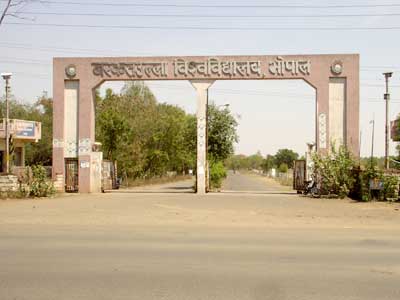 BHOPAL: Barkatullah University, failed to rise to the occasion and left a bad taste among its teaching staff over interaction with a World Bank team that visited university premises to identify need for funds to improve academic activities. This, when two of BU's affiliated colleges came up with impressive presentations and had fruitful interaction with the visiting team.
Sources in varsity said, university authorities failed to present a proper demand for fund requirements and also triggered a row by not inviting all faculty members to meet the team.
Higher education department had informed BU in advance that a WB team would visit the campus. However, varsity authorities failed to seize the opportunity and the team did not visit any university teaching department. Only a selected group of teachers were allowed to interact with the team, leading to resentment among the staff.
Vice-chancellor in charge, DC Gupta told TOI, "We were instructed by higher education department that interaction would be between senior faculty members. There was no malafide intention behind not inviting entire teaching faculty." Interestingly, BU had earlier issued a circular to all head of the departments that they should prepare themselves as the team would visit teaching departments. Later, the idea was dropped.
Sources said that the interaction was limited between visiting team and BU authorities owing to poor condition of teaching departments on the campus.
Questioning the approach by university, president of Barkatullah University Teachers' Association (BUTA), Professor HS Yadav said, "It is strange while BSSS and Nutan College invited their entire teaching staff to interact with World Bank team BU did not do so. Moreover the team was not taken to any teaching department," he said.
When asked about any demand raised by university regarding infrastructure and academic standards on the campus, Gupta said, "We have demanded Rs 17 crore to improve infrastructure pertaining to information technology."
Professor Yadav objected to varsity's approach stating, "Around six teaching departments are on the verge of closure. Conditions of other teaching departments are also very bad. In such a situation, asking for funds to improve IT facilities on the campus shows that authorities did not do their homework well." Presentation for IT infrastructure was given by Sanjay Gulati. Last year, Gulati was removed from the charge of the IT department after he went on leave without informing authorities that affected online services.

---
Siddique Hasan Talab: Big demolition plan on cards
Our correspondent 07 may 2014, Bhopal


BHOPAL: An action plan is being drafted by a high-level committee, formed by Bhopal Municipal Corporation (BMC) for removal of 150 encroachments around Siddique Hasan Khan Talab on directions of Madhya Pradesh high court (MPHC).
The plan would include how encroachments would be removed phase-wise as per HC orders. In April, the court had given eight months' time to complete the survey for removal of unauthorized structures and it should be done in a phase-wise manner.
The MPHC slammed the BMC for making "no tangible effort" since February 2005 to remove all unauthorized structures and clear the site from encroachments.
On May 5, the HC has also directed the BMC commissioner to appear personally before the court on May 16 to clear corporation's stand regarding the encroachments around the lake.
The BMC informed the court that 215 show-cause notices have been issued. A survey would also be done prior to drafting of an action plan which is being prepared by a team of district administration and the BMC officials.
Of the 11.99 acres of land of the Talab, hospitals, houses, hotels and shops among others have been constructed illegally on seven acres of land, BMC sources said. The MPHC has also ordered that no civil court in Bhopal will entertain any challenge to such action. "If any person has any grievance about the justness of the action of the Corporation, he can directly approach this Court."
In case, the encroachments are to be removed, the BMC would provide ten days' notice.
A similar petition is being heard by National Green Tribunal (NGT) central zone bench in Bhopal. However, HC has said the petition deals with violation of environmental laws would be dealt with in accordance with the law with no bearing on the case heard in the high court.

---
Dark & dry: City to face power, water disruption
Our correspondent 06 may 2014, Bhopal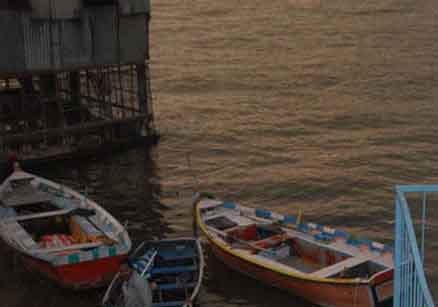 BHOPAL: The city will be in for a tough time on Tuesday and Wednesday due to power cuts and disrupted water supply.The water supply will be affected in many areas of the city due to disruptions in Kolar feeder lines and Narmada water supply distribution scheme. On Tuesday, water supply would be affected at Arera Colony, Shahpura, 1100 quarters, Shivaji Nagar, MP Nagar, PGBT College, Moti Masjid Jawahar Chowk, Nehru Nagar, Kotra Sultanabad among others. On Monday, electricity was disrupted in MANIT and Mandideep feeder lines from 5.37 pm to 6.50 pm because of which the pump houses did not receive sufficient water.
Areas getting their water supply from Narmada water supply distribution scheme would be affected as maintenance work would be undertaken in the pump houses. Water supply would be affected on Tuesday evening and Wednesday morning. The areas that would be affected would be BHEL areas like Indrapuri, Sonagiri, Ratnagiri, Press Complex, Gautam Nagar, Kasturba Nagar, Rachna Nagar, Panchvati, Saket Nagar, Shakti Nagar, Ashoka Garden, Subhash Nagar and gas relief colonies.
Meanwhile, power will remain disrupted due to electricity line maintenance and construction works in difference areas of the city on Tuesday.
City circle general manager Anil Khatri said power will remain shut from 8 am to 2 pm at Rituraj Colony, Goyal Hari Apartment, Neelkanth Colony, Sanjay Nagar, Maulana Azad Colony, Idgah Hills, Convent School, Bright Colony, Prince Colony, Prabhu Nagar, Ram Nagar, Niyamatpura. The won't be any power supply at Regiment Road, Kumharpura, Vinoba Colony, Shahjahanabad, Kachhi Masjid, Purana Court, Master Lal Singh Hospital, MP Agro, Putlighar, Fakhruddin Masjid area, Indra Nagar, New Rajiv Nagar, Vasundhara Colony, Tila Jamalpura from 10 am to 4 pm. There will be no electricity supply from 10 am to 2 pm in 1100 Quarters, E-7, Hanuman Mandir, HX Max, Divyani Hospital, Punjab National Bank.
Power will be shut from 9 am to 5 pm at Vallabh Nagar, Tulsi Vihar, Rachna Vihar, Adharshila (East Block), Crystal Ideal, Soumya Vihar, Avantika, Lavkush Nagar, Surabhi Vihar, Adharshila, Sai Colony, Yugantar and nearby areas.

---
Chaos mars B Ed test: Denied entry, aspirants create ruckus
Our correspondent 05 may 2014, Bhopal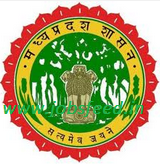 BHOPAL: Chaos and confusion prevailed at the first B Ed entrance examination conducted by Madhya Pradesh Professional Examination Board (MPPEB) on Sunday. Around 7,000 students across the state were denied entry as they failed to bring admit and identity cards. 5,000 forms were rejected by the board officials during scrutiny. Many aspirants also faced problems at the centre as their handwriting samples did not match the application. The attendance registered for the exam was 94%.
MPPEB had made identity cards mandatory for pre-BEd exam. But some aspirants didn't get the ID proof. This resulted in chaos across many centres in state capital. Aspirants not only created ruckus on being denied entry, some also tried to forcibly enter the exam hall.
At Government Geetanjali College, some examinees had brought admit cards but no ID proof while others had ID proof but no admit cards. All such students were denied entry by invigilators. This resulted in ruckus forcing college administration to call police.
Handwriting of some aspirants' did not match the samples. When invigilator said aspirant would be handed over to the police, they accepted that their forms were filled by their fathers or brothers.
The family members only had signed at the samples. That is why their handwritings did not match. They too were barred from the exam after taking an undertaking. Besides Bhopal, students from Shahdol, Rewa, and Ujjain etc also faced this problem.
There were 39 centres in Bhopal and 361 centres in the state. Around 1.09 lakh aspirants were issued admit cards of which 94% took the test. PEB will upload model answers on its website on Monday. Applicants can raise objections in writing within seven days which will be decided by the MPPEB in their committee meeting.
Till now, admissions were given in B Ed colleges through online admission counseling. But, this time candidates had to appear in the entrance examination before appearing for counselling. This new pattern of admission in the B Ed course was adopted by the state government following orders from Supreme Court.

---
Action likely against RKDF college
Our correspondent 02 may 2014, Bhopal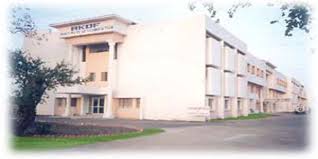 BHOPAL: Failure of RKDF Dental College to respond to a show-cause notice for overcharging fee and not returning caution money to students despite three reminders, Madhya Pradesh Admission and Fee Regulatory Committee (MPAFRC) has decided to take up the issue on May 5 meeting. Strict action is likely against the college, sources claimed.
Officer on special duty to AFRC, Sunil Kumar said the committee is upset over indifferent attitude of the college. "The committee has taken the issue seriously and the final decision will be taken on May 5. We have given them May 3 as the deadline to reply," Kumar said.
The committee had earlier directed the college to send its reply to the show-cause notice by April 11, 2014.
"The committee had served the first notice to the college in first week of March and sought a reply by April 3. College authorities never responded," Kumar added.
"AFRC is likely to impose a fine up to Rs 10 lakh per student on the college, if found guilty. The committee can also recommend ban on fresh admission in the college".
Around 100 dental college students had filed a complaint with the AFRC on March 1 alleging that college had been flouting fee norms.
"According to AFRC rule, the first installment of fee was Rs 1,62,300, but the college charged Rs 1,72,500. Likewise, students were asked to pay an additional sum of Rs 10,000 in next three years. Consequently, they paid Rs 40,000 extra over a period of four years," a student explained.
Another student said the college had not refunded caution money of Rs 15,000 and original documents submitted to the college at the time of admission.
When contacted, college director R K Dhawan said, "We have sent our reply on Thursday by hand."

---
Con & loot: Gang from TN on the prowl again
Our correspondent 02 may 2014, Bhopal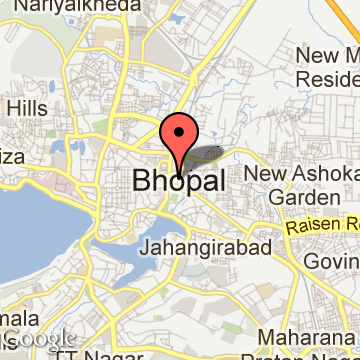 BHOPAL: A gang of conmen that singles out parked four-wheelers with only one person at the wheel with no other passenger in the vehicle is on the prowl. On Wednesday, two incidents came to light and in each case, the accused, whose identity is yet to be ascertained, told the man that tyre of vehicle punctured or oil leaked from the engine.
When unsuspecting climbed out to check vehicle, the accused, all in late twenties, made off with bags kept in the car. The two incidents took place in Shyamla Hills and MP Nagar areas in a gap of few minutes in the evening.
Police suspect gang of thieves from Tamil Nadu, which had in the past conned vehicle owners by dropping currency notes and running away with bags, laptops or other articles, became active again. There is slight change in modus operandi from the past.
Shyamla police said complainant Rajeev Shrivastava was in his car outside an ice-cream parlour near Kilol Park when two youths told him his car tyre was deflated. When he stepped out to check it, they escaped with his laptop kept in the car. Sub-inspector Rajesh Tiwari told TOI the modus operandi and appearance of accused given by victim is similar to that of the gang from TN.
In another incident, Bhupendra Chouhan was sitting in his car opposite a mall when someone told him that oil was leaking from his car. When Chouhan came out to check the vehicle, the accused escaped with two bags having documents in the car, according to MP Nagar police.
Gang members prefer to stay in small hotels close to railway stations and leave the city after committing a couple of incidents in short time, sources said.
In 2007, a few members of the gang from TN were arrested from MP Nagar, but they jumped the bail and were on the run since. Involvement of the gang from Tamil Nadu became clear from CCTV footage of an incident in which Rs 1 lakh was stolen from a SUV parked outside Nisarga hotel in MP Nagar on October 21, 2012, official added. A spate of thefts were reported between October 2012 and January 2013.

Two incidents in 24 hrs: Rs 2.2 lakh cash looted
Sanchi Complex: Rs 2 lakh cash looted from a car after window panes are smashed in MP Nagar on Wednesday. Complainant Jaspal Singh, an engineering student and resident of Misord, parks his car in the complex. He returns only to find the panes broken and his cash missing.

TT Nagar: Accused break window panes of a jeep parked near Apex Bank in New Market on Wednesday night and escape with Rs 22,000 cash, pan and voter cards of the owner Shikha Singh, a project officer in Sehore.

---
Dreaded former bandit leader campaigns for Modi across Chambal
Our correspondent 21 April 2014, Bhopal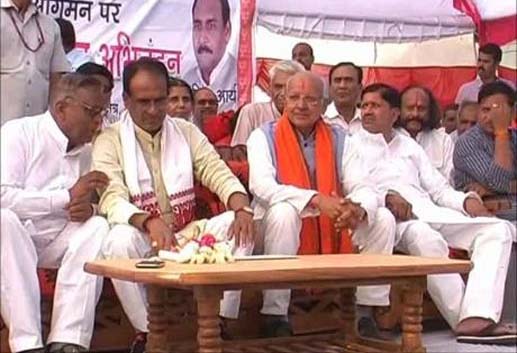 Bhopal: "If Narendra Modi becomes the Prime Minister of India and tries to make the country as developed as Gujarat, then please don't waste your vote. Just click the button before the lotus for all-round progress of the nation." This appeal is not being made by any hardcore RSS activist or a BJP politician, but a surrendered dacoit. There was a time when 70-year-old Malkhan Singh was a symbol of terror for 15 long years in the Chambal ravine of Madhya Pradesh and Uttar Pradesh. He is now a saffron party mascot during this election, canvassing for the BJP candidate in Bhind and Gwalior regions of Madhya Pradesh.
Malkhan Singh, who loves to be called a rebel (Baaghi) and not a dacoit (Daaku), has a piece of advice to the BJP's Prime Ministerial candidate, Narendra Modi. "If Narendra Modi occupies the top post, then he is the leader of India. He (Modi) has to try his best to tackle the menace of terrorism, Naxalism and violence across the border in the country. After becoming the Prime Minister, he (Modi) would not remain the leader of a particular caste or community but a leader of Hindustan," Malkhan said while addressing election rallies in Gwalior and Bhind.
Madhya Pradesh BJP chief Narendra Singh Tomar is pitted against Ashok Singh of the Congress in Gwalior. In Bhind, the BJP has fielded bureaucrat-turned-politician Bhagirath Prasad, who defected to the BJP hours after his name was announced as the official candidate of the Congress from Bhind. Malkhan Singh has given a much required support to former IAS Bhagirath Prasad who is challenged by Imarati Devi, a down-to-earth two-time Congress MLA from Dabra. Bhagirath Prasad was formerly the Principal Secretary, Home in Madhya Pradesh. He did not expect even in his wildest of imagination that a day would come when he will have to seek the support of a dreaded dacoit of yesteryears. Bhagirath Prasad contested from the Bhind seat as a Congress candidate in 2009, but lost to Ashok Argal of the BJP.
More than 6-feet tall Malkhan Singh with his attractive handlebar moustache struck terror in the Chambal area in the 1980s. Malkhan Singh, along with 100 members of his gang, surrendered before the police in the presence of the then Chief Minister Arjun Singh on June 17, 1982. He had more than 75 cases against him of dacoity, encounter with the police and kidnapping. It is said that Malkhan was literally running a parallel government in the Chambal in those times as his main occupation as a Baaghi was to bring about a revolution and he was a self-styled-arbitrator of local disputes. Malkhan used to intervene in the local issues on his own and got money from both sides for solving the disputes. "I had never extorted money even when I was a Baaghi. If I had done any injustice to the local people and snatched notes (money), then how could I beg for votes," Malkhan Singh said adding that he was really overwhelmed to see the response of the people to his campaign. After contributing his bit, Malkhan is confident of the victory of BJP candidates in Gwalior and Bhind.
Malkhan Singh shared the dais even with Chief Minister Shivraj Singh Chouhan and devoted a fortnight to campaign for the two BJP candidates. Nearly a dozen villages of the Chambal area were covered in a day. Gwalior and Bhind constituencies went to the polls on April 17. However, he has taken a resolution to re-visit the area after the victory to know the problems of the people and ensure fair redress of their grievances through the Member of Parliament. If they (the MPs) would not pay any heed to the problems of the people then he would not hesitate in raising his voice against the two BJP candidates in whose favour he had intensively campaigned. It appears to be a well chalked out strategy to prepare a ground for himself in the area. However, Malkhan Singh promised that he himself would never contest assembly or parliamentary elections. Nobody could dare to touch or tease a girl in my time; he recalled adding that he expected rulers to control crime against women in Gwalior-Chambal region.
After his surrender, Malkhan Singh was elected unopposed Sarpanch of a Panchayat in his native village Sungayayi in the Guna district of Madhya Pradesh. He unsuccessfully contested assembly election from Karera constituency as an Independent candidate. Currently, he is a member of Janpad Panchayat in Aron in Guna District. Now the question arises as to why Malkhan Singh joined the BJP caravan this time. Malkhan Singh has given the answer in his rallies. He said that he was impressed by what Narendra Modi had done in Gujarat and Shivraj Singh Chouhan had done in Madhya Pradesh during the past decade. "I don't like the silence maintained by Prime Minister Manmohan Singh for ten long years," he added. Malkhan Singh's new-found love for the BJP is also because of the apathy of the successive previous Congress regimes in the state towards the promises made to his gang at the time of unconditional surrender. If Malkhan Singh and members of his gang are to be believed, then they were rehabilitated by the judiciary and not by the then Congress government.
Malkhan Singh has campaigned openly for the BJP in the Chambal area. However, the Vindhya region of the state is a witness to a different story that a dacoit gang has been supporting the BJP covertly. The Congress had filed a complaint with the Election Commission that Balkhadiya Gang was terrorising villagers to vote for the BJP in the Satna constituency. The complaint was lodged by the election agent of the Congress candidate Ajay Singh "Rahul Bhaiya", son of former Chief Minister Arjun Singh. The Balkhadiya gang has been active in the border area of Madhya Pradesh and Uttar Pradesh. The Congress complaint even stated that the members of the dreaded gang were seen in a polling centre on the polling day on April 10 in Chitrakoot assembly segment of Satna constituency. The Election Commission sought the report from SP, Satna who, however, denied movement of the gang in the area in the absence of substantial proof.
What a coincidence! Malkhan Singh surrendered in front of former Chief Minister Arjun Singh and a dacoit gang seems to spoil electoral prospects of Arjun Singh's son Ajay Singh, if the complaint of the Congress is to be believed.

---
PICS: The country's only university "BU", to prevent the mistakes 'moderator' No!
Our correspondent 02 April 2014, Bhopal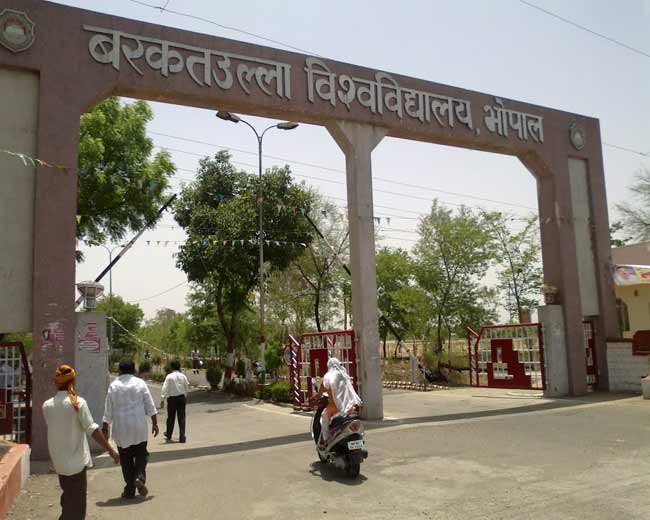 Bhopal. Barkatullah University Moderator: After nearly 16 years, is preparing to implement the system again. The university has remained constant complaints about the papers given decision is taken. In 1998 Beau moderator has closed system.
Taking college principals on this issue last week complained that BU is the country's only university, where there is no moderator. The moderator's job is to check their papers after the printed paper out of syllabus, whether or not a mistake is not going anywhere.
Beau is reported that nearly sixteen years of engineering and medical disciplines Czech Moderator to keep paper was introduced, but later discontinued the arrangement. After the implementation of the semester system by senior professors showed no interest in starting the system. Because examinations of the subjects to be discussed in greater numbers than ever are going.

---
| | |
| --- | --- |
| LOW FLOOR BUSES | TATA MAGIC CABS |
| | | | | | |
| --- | --- | --- | --- | --- | --- |
| km | Current Fare | New Fare | km | Current Fare | New Fare |
| 3 | 6 | 7 | 3 | 4 | 5 |
| 7 | 8 | 10 | 7 | 8 | 9 |
| 10 | 11 | 12 | 10 | 10 | 11 |
| 13 | 14 | 15 | 13 | 12 | 13 |
| 16 | 16 | 17 | 16 | 15 | 16 |
| 19 | 19 | 20 | 19 | 17 | 18 |
| 22 | 21 | 22 | 22 | 19 | 20 |
| 25 | 22 | 24 | 25 | 22 | 24 |
| 28 | 24 | 26 | 28 | 24 | 26 |
| | | | 31 | 25 | 27 |
| | | | 34 | 28 | 30 |
| | | | 37 | 30 | 32 |
| | | | 40 | 33 | 35 |