Have you purchased any goods from Manufacturer or showroom, but feel cheated and not fully satisfied from the goods purchased ?
TELL US, about your complaint with the copy of Bill. We will contact the dealer/ manufacturer on your behalf to find the facts.

EDITOR, METROMIRROR.COM
(CONSUMER FORUM CELL)
Prime Plaza, 3rd floor, E-3/46 Arera Colony, 10 No., Bhopal
Email: editormetromirror@gmail.com
Ph: 4055957 (0755).


---
A Useful Information -
Bhopal:MMNN: 8 August 2019



With the passage of the Consumer Protection Bill in Rajya Sabha on Tuesday, consumer rights are set to receive a massive boost. The new regulations put more responsibility on companies for misleading advertising and faulty products. In a global first, it also lays out penalties for celebrities endorsing or promoting false advertising and adulterated goods. TOI explains how consumers stand to benefit from the new legislation...

1. RIGHT TO FILE A COMPLAINT FROM ANYWHERE
The new law empowers you to file a complaint with the District Consumer Commission or State Consumer Commission from your place of residence or work instead of the present practice of consumer filing case at place of purchase or where the seller has its registered office. This will reduce harassment of consumers. A complaint can also be filed at the district commission by a recognised consumer body or by multiple consumers with the same interest. Consumer affairs ministry will frame rules for filing of complaints electronically and will also specify norms for paying the required fee digitally.
2. RIGHT TO SEEK COMPENSATION UNDER PRODUCT LIABILITY 
A complainant can file a case against a product manufacturer or seller for any loss caused to him or her on account of a defective product. This applies to all services as well. The manufacturer shall be held liable if there is a manufacturing defect or if there is deviation from the manufacturing specifications or the product does not conform to the express warranty The new law recognises "sharing personal information of consumers" as an unfair trade practice. The provision brings e-commerce under its ambit.
3. RIGHT TO PROTECT CONSUMERS AS A CLASS  
A complaint relating to violation of consumer rights or unfair trade practices or misleading advertisements, which are prejudicial to the interests of consumers as a class, may be forwarded either in writing or in electronic mode, to any one of these authorities — the district collector or the commissioner of regional office or the Central Consumer Protection Authority (CCPA) for class action.
4. RIGHT TO SEEK A HEARING THROUGH VIDEO CONFERENCING 
The law says every complaint shall be heard by district commission on the basis of an affidavit and documentary evidence placed before it. If an application is made for hearing or for examination of parties through video conference, the commission can allow this.
5. RIGHT TO KNOW WHY A COMPLAINT WAS REJECTED
The commission cannot reject a complaint without hearing the complainant. The commission has to decide about admitting or rejecting a complaint within 21 days. If the commission doesn't decide within the time limit, it shall be deemed to have been admitted. If the consumer commission finds that a settlement is possible, it can direct both the parties to give their consent to have the dispute settled through mediation.

---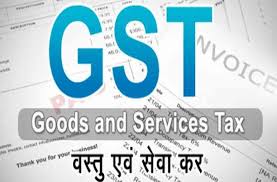 Anti-profiteering authority formed to facilitate consumers in state
Bhopal:MMNN: 4 May 2018


The Commercial Tax Department has established an anti-profiteering authority for consumers to take advantage of reduction in tax rates in the goods and services tax (GST) and for effective action on complaints. The information regarding the formation of the Authority has been made available to all commercial tax offices in the state. The departmental work process has been computerized to facilitate the professional tax payers of the state. Under Ease-of-Doing, the Commercial Tax Department has made facilities of online registration, e-return filing, e-payment and downloading of various forms available for the professional tax-payers. Since the implementation of the new tax system of GST from July 1, 2017 in state, about 2 lakh 66 thousand 744 tax payers out of traders registered earlier in state have been migrated in GST. About 1200 workshops have been organized in the state by the Commercial Tax Department to save professional tax payers from the problems of GST.
Self-assessment tax With the aim of providing the facility of self-assessment tax to registered traders of the state nearly 2 lakh 80 thousand cases out of 6 lakh 10 thousand cases related to the period of year 2015-16 were resolved by the department. The Tax Audit Wing working in the state has conducted audit of 541 traders last year and have got nearly Rs 5 crores deposited
Tax assessment rights The work of tax assessment of traders with Rs one crore annual turnover is being done by assistant commercial tax officers, traders with Rs 15 crore annual turnover is being done by Commercial Tax officers and up to Rs 50 crore annual turnover is being done by assistant commissioner. Divisional commissioners have been authorized to assess tax of traders with more than Rs 50 crore annual turnover.
---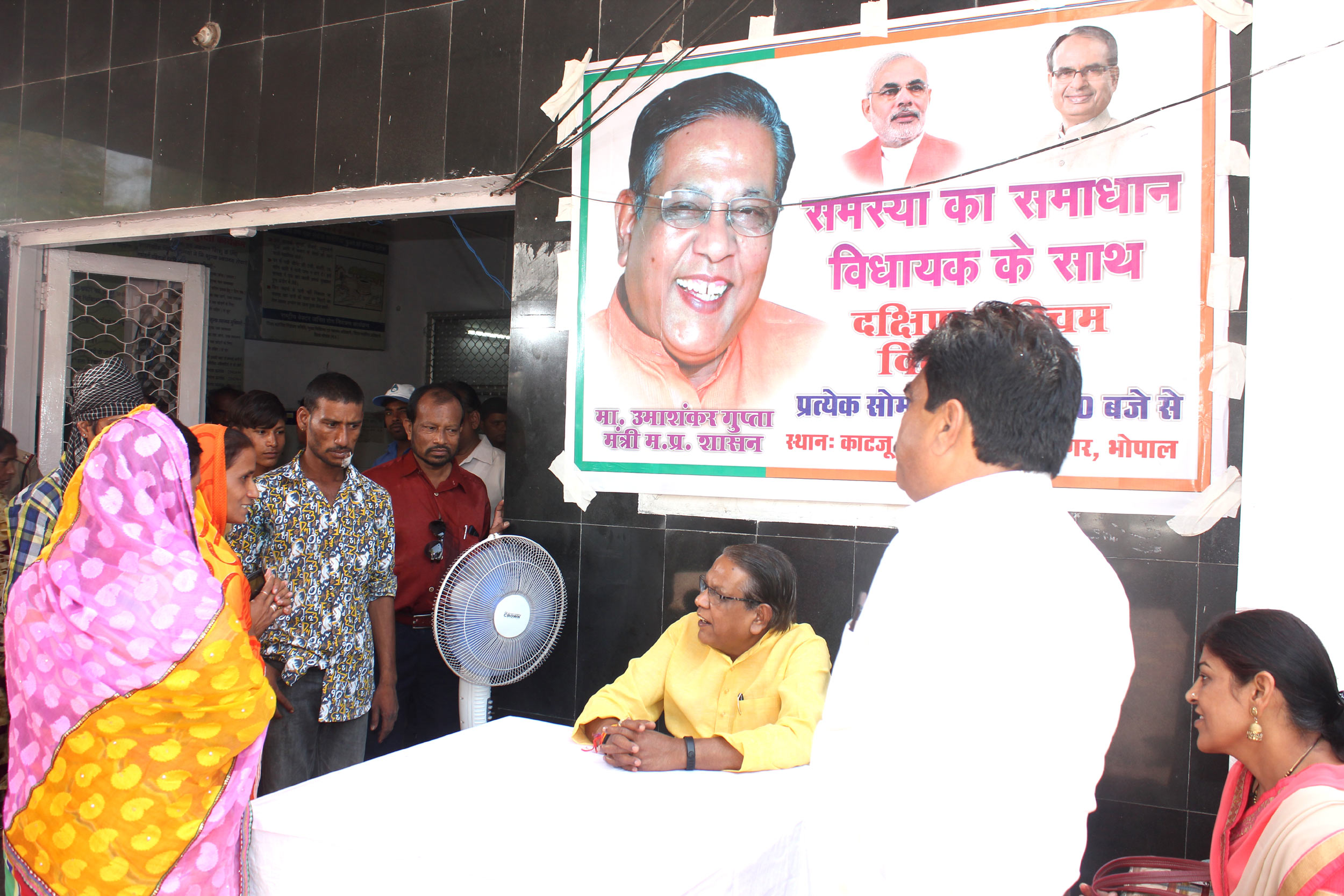 Over 2 Lakh Consumers Linked to Samadhan Yojana in State
Bhopal:MMNN: 22 May, 2017


A total of 2 lakh 48 thousand 242 consumers have been linked to the Samadhan Yojana being implemented to benefit the consumers by the East, Central and West Power Distribution Companies of Madhya Pradesh. These low tension domestic connection consumers include 2 lakh 05 thousand 306 people living below poverty line and 7 thousand 587 consumers dwelling in slums of urban areas. The second category comprises of 35 thousand 349 consumers of normal low tension domestic connections. A sum of Rs. 102 crore 72 lakh and 79 thousand has been received from the consumers included in the scheme. As per the scheme's condition, an exemption of Rs. 57 crore 07 lakh and 47 thousand was provided to the consumers and a surcharge amount of Rs. 21 crore 13 lakh 01 thousand has been waived off. A total of 84 thousand 320 consumers of Jabalpur, Sagar and Rewa Area of West Region Power Distribution Company have availed benefit of this scheme. These consumers comprises 60 thousand 284 people living below poverty line and low tension domestic consumers dwelling in notified slums of urban areas. Moreover, 24 thousand 036 other low tension domestic consumers have been included in the scheme. Similarly, 19 thousand 886 consumers of Central Power Distribution Company have availed benefit of the schemes in Bhopal and Gwalior region. Under this 16 thousand 09 consumers living below poverty line and people dwelling in notified slums of urban areas. Beside this, there are other 3 thousand 877 low tension domestic consumers have been included in the scheme. Moreover, One lakh 44 thousand 036 consumers of West Region Power Distribution Company of Indore and Ujjain have derived benefit from the scheme, including One lakh 36 thousand 600 low tension domestic consumers living below poverty line and people dwelling in slums of urban areas. Also, other 7 thousand 436 low tension domestic consumers have been benefited under the scheme.
---