Launch Event of PRCI Vadodara Chapter @Parul University
Bhopal:MMNN: 5 February 2020


Grateful to the Prestigious Parul University for Hosting us and Partnering with us as the 'Resource Center' for the Launch of Public Relations Council of India (PRCI)-Vadodara Chapter and the PRCI-Young Communicators Clubs (YCC) !
Heartiest Congratulations to Prof. Dr. Ananya Mehta Chairman-PRCI Vadodara Chapter and his Great Team of the Office Bearers!
Also I Congratulate to the Young Team of PRCI Young Communicators Clubs (YCC) if Parul UniversityCampusChapter!
My Special Thanks to PRCI GC Chairman Mr. B. N. Kumar and PRCI Zonal Chairman Mr. Jayaprakash Rao for joing us personally for the Launch and enriching us with their Knowledge sharing!
---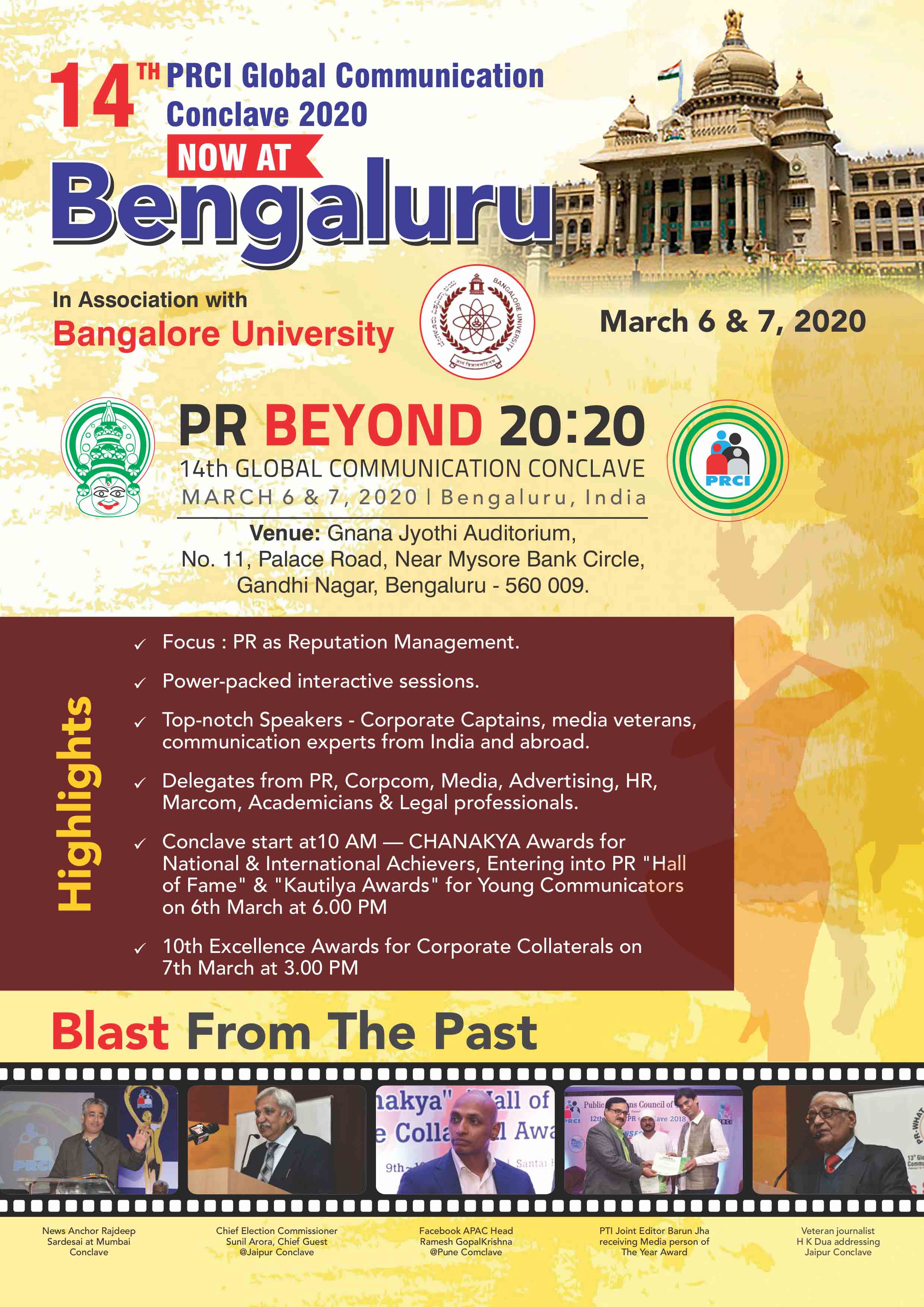 National premier communicators body Public Relations Council of India (PRCI) will hold its 14th Global Communication Conclave at Bengaluru on March 6 and 7, 2020.
Bhopal:MMNN: 2 November 2019



National premier communicators body Public Relations Council of India (PRCI) will hold its 14th Global Communication Conclave at Bengaluru on March 6 and 7, 2020.More Info. visit www.publicrelationscouncilofindia.com
Click Here..


---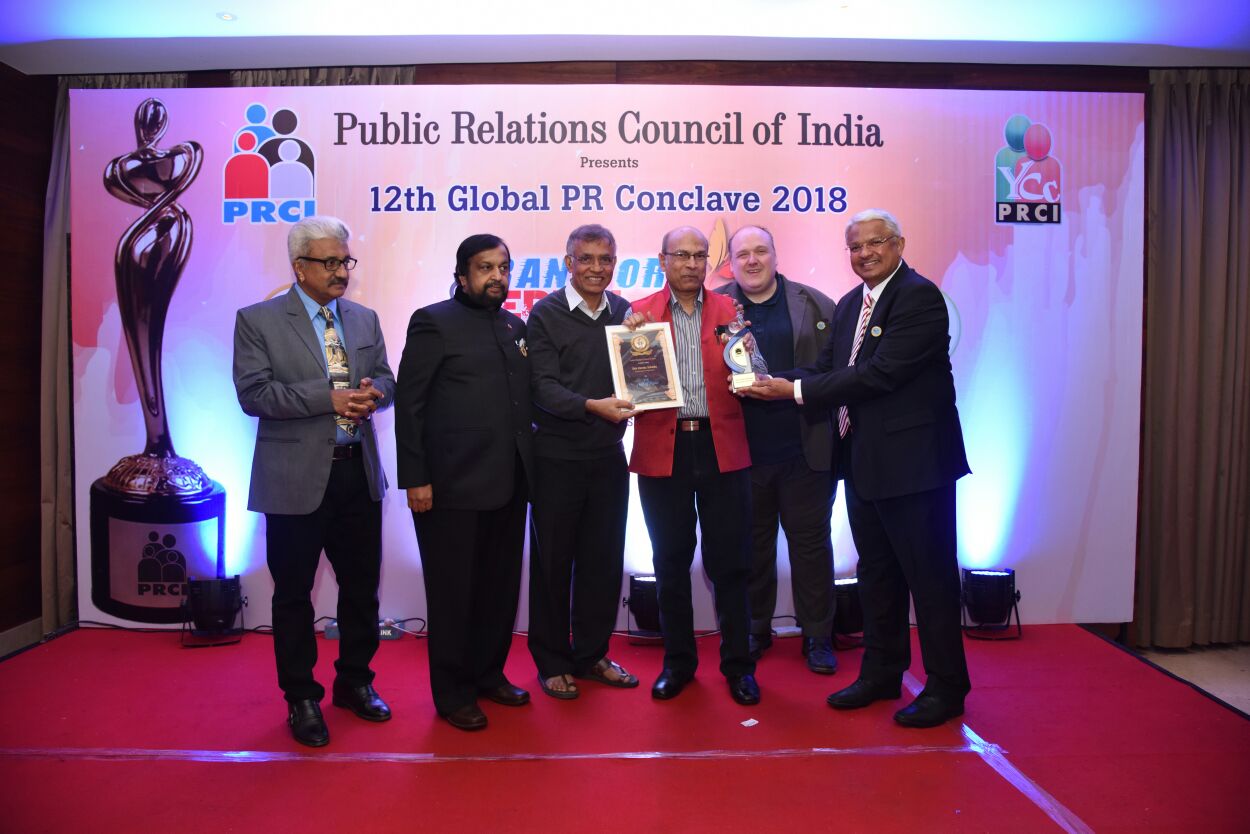 PRCI PR HALL OF FAME NATIONAL AWARD FOR SHIV HARSH SUHALKA,
DAINIK BHASKAR WINS NINE CORPORATE COLLATERAL AWARDS
Bhopal:MMNN: 9 March 2018


Mr Shiv Harsh Suhalka, Editor in Chief of MetroMirror.com and Past Chairman of PRCI, Bhopal Chapter Awarded PRCI PR Hall of Fame National Award by the PRCI Governing Council at the 12 th Global PRCI PR Conclave held at Shantai Hotel, Pune on 9-10 March, 2018.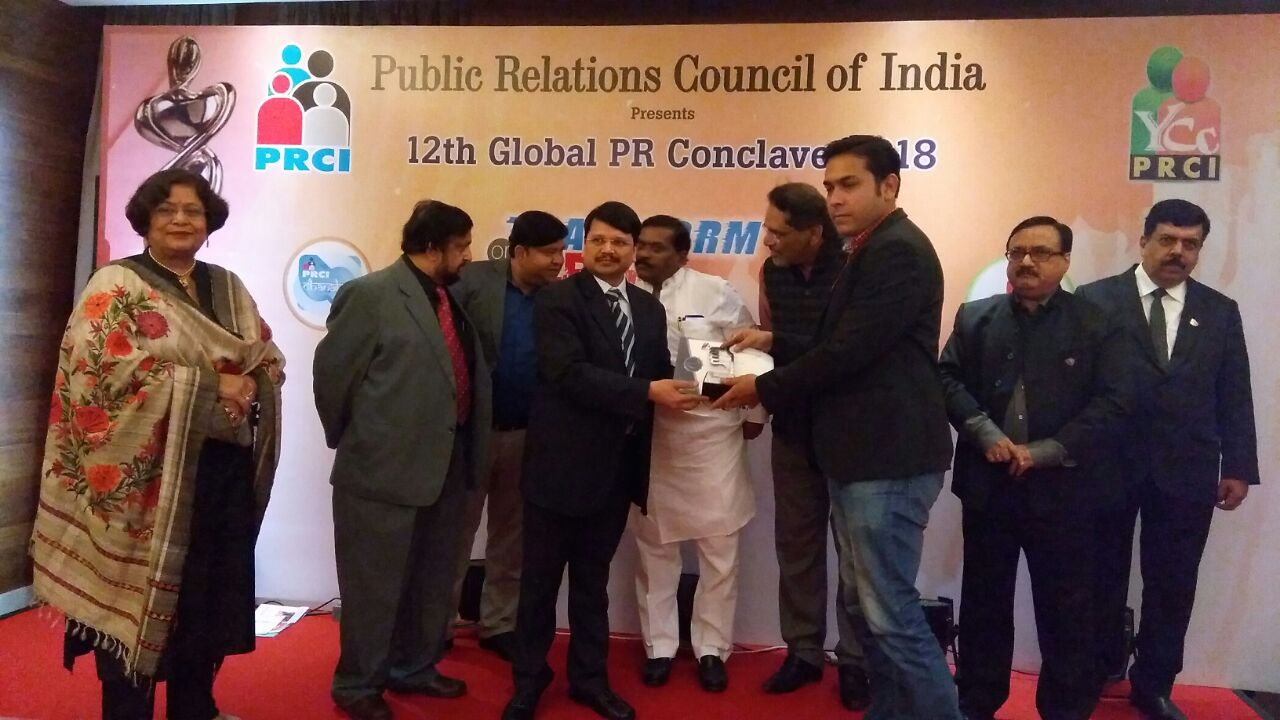 Mr MB Jayram, Chairman-Emeritus and Mr BN Kumar, National President, alongwith other dignitaries presented the Award. Leading Hindi Daily Dainik Bhaskar won 9 Corporate Collateral Awards in various categories of Communications,Branding & CSR initiatives. At the PRCI Conclave Mr Gautam Dey of Dainik Bhaskar received the Awards.

---
Public Relations Council Of India -12th Global Communication Conclave Starts today.
Pune:MMNN: 9 March 2018


Ramesh Gopalkrishnan,Facebook Head ,APAC to inaugurate the coveted Annual event,alongwith PRCI Chief Mentor MB Jayram and National President B.N.Kumar.
Pune: the city is all set to host the 12th Global Communication Conclave .Public Relations Council Of India (PRCI)which has emerged as a premier communication exchange for PR,Media,Advertising,HR Marcom Professionals and Mass Communication students and academicians is holding the conclave focusing on the theme Transform Or Perish.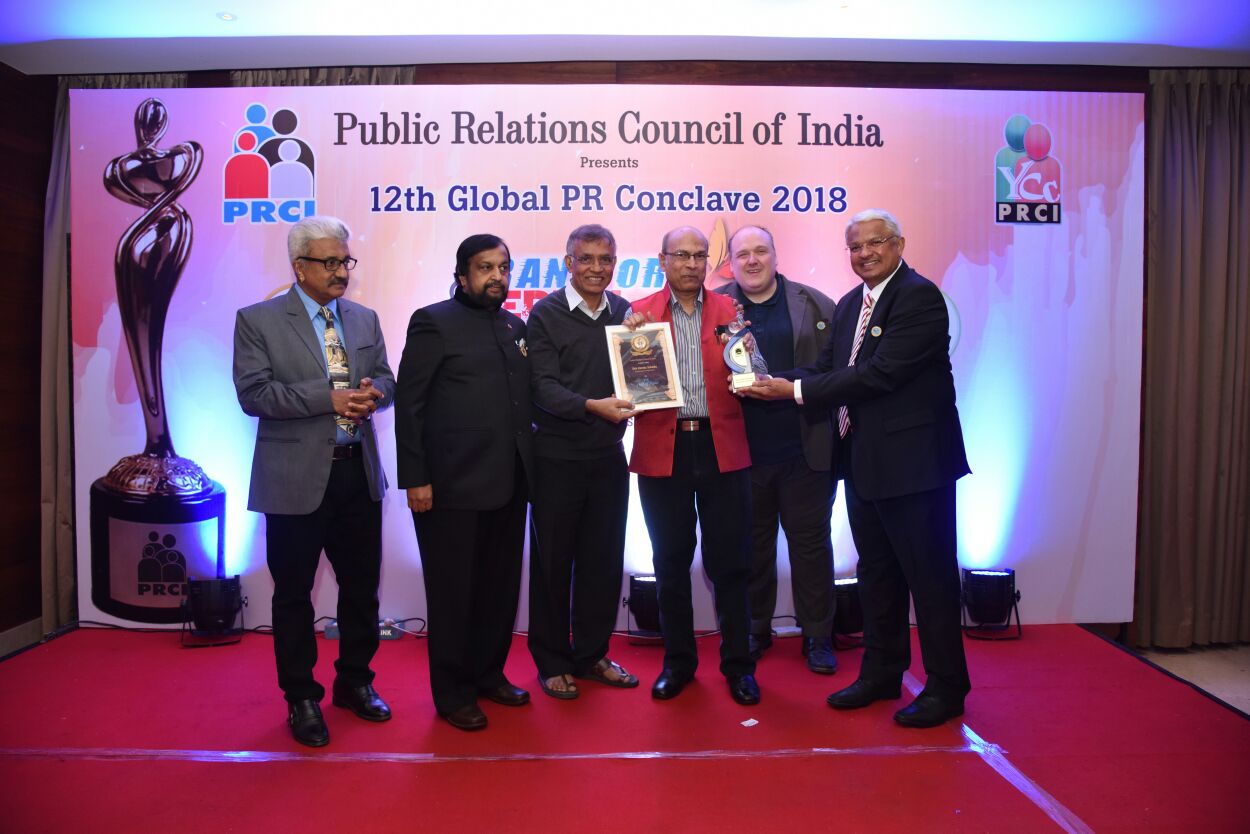 The venue is :all spice,Shantai hotel,Rasta Peth Road .Apart from the rapid developments in technology,life around us too is changing fast -faster than the speed of thought. What we think today may not be relevant tomorrow.Some of these rapid developments would need a total transformation ,and not a mere change."said Conclave Chairman and PRCI National President B.N.kumar.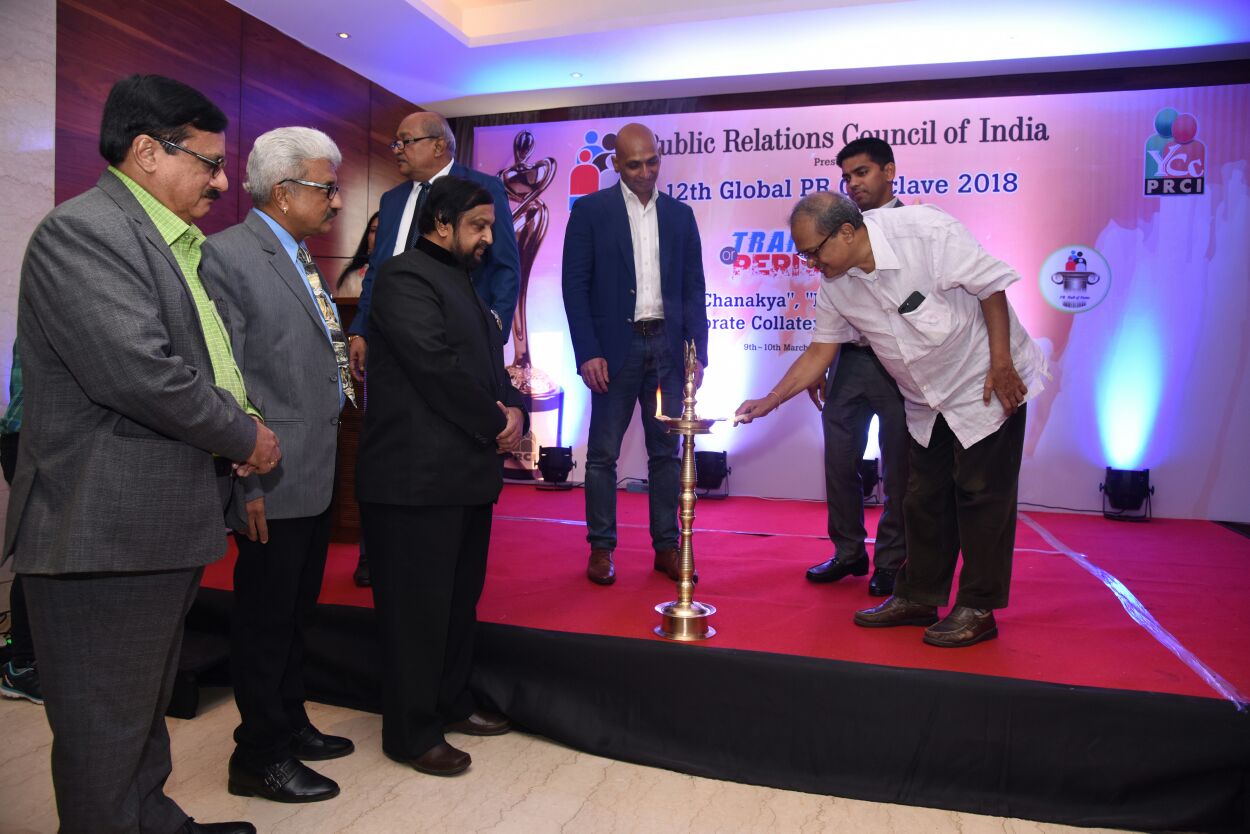 We therefore,plan to focus on sub-themes covering a host of subjects such as PR.Corpcom ,Media ,Social Media,Advertising.Crisis,HR,Mentoring ,CSR,Artificial intelligence,Governance ,Film Agriculture,Energy ,Urban infra etc. with the overall theme-TRANSFORM OR PERISH,he said.
PRCI Chairman emeritus and chief mentor M B Jayram said:"we are inviting top notch Speakers ,Corporate Honchos,Change Leaders and above all those intiating Transformation in their chosen field."
PRCI will also present its much sought -after signature awards under the Chankya series and induct achievers into the PR Hall of Fame.and , we will present the popular PRCI Collateral Awards-a talent recognition for communication professionals ,Jayaram said.. IIT Kanpur Alumni Association's Pune chapter will be the Knowledge partner for the tech session covering IoT,Artificial,Intelligence,Big Data and Robotics.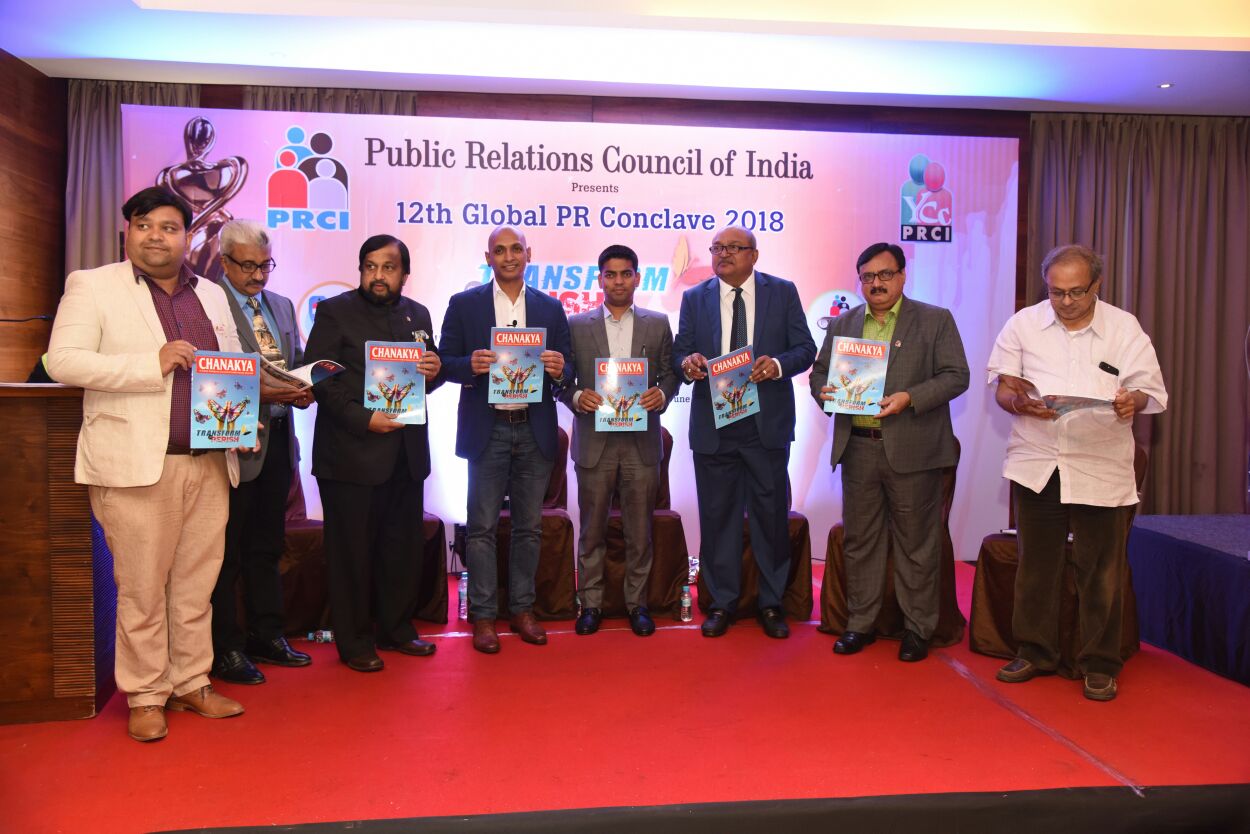 "With the fast changing technology becoming the key enabler in today's world,Communication,Media,Advertisingand HR Professional can ill afford to ignore the rapid developments around them ,"said Shailendra Agarwal.Presidentof IIT Kanpur Alumni Association.Pune chapter,said."We are happy that PRCI has taken up and absolutely fitting theme Transform Or Perish ", he added.
PRCI and its Youth Wing Young Communicators Club (YCC) will hold a separate conclave mainly for communication students at the Symbiosis Vishwabhuvan Auditorium,Senapati Bapat Marg,Pune. in the first half of march 9.

PRCI will also present its signature awards under the Chanakya series.induct communication veterans into one and the only PR Hall of Fame .apart from felicitating achievers with a host of Collateral Awards.The Pune conclave ,thus,promises many takeaways,apart from being a good meeting point to share thoughts and ideas to be able to face lurking future challenges ,said R.T. Kumar, Governing Council Chairman of PRCI.
Top Honours today for Adfactors' Madan Bahal,Chandra Mohan Puppla,Roma Balwani,Devendra Bhujbal,Prakash Dubey -Group Editor,Dainik Bhaskar,Barun Jha of PTI.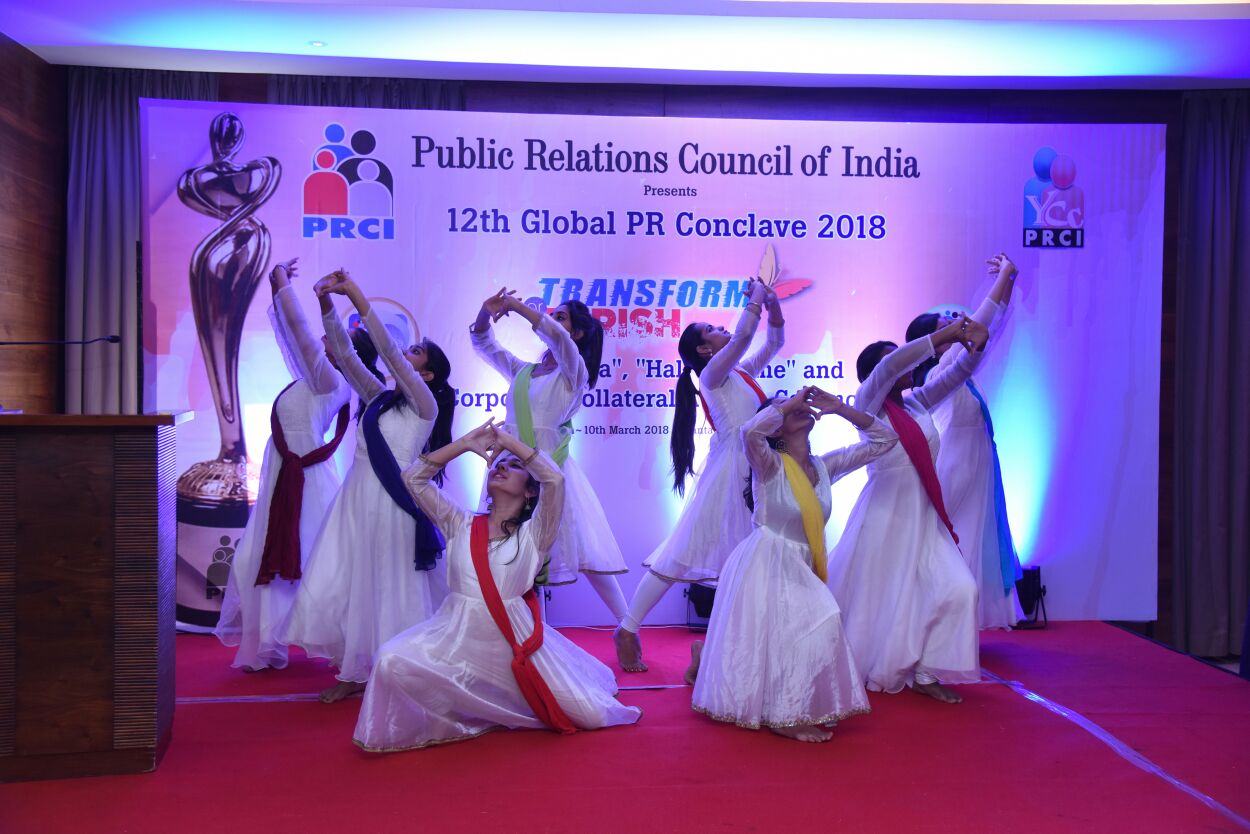 PRCI Hall of Fame National Awards for PWC'S Nandini Chatterjee,JP Sharma and MetroMirror.com -BrainPower Media's Editor-in-Chief Shiv Harsh Suhalka.
Dainik Bhaskar ,Indian Oil Corporation and NTPC rocks to grab Corporate Collateral Awards.





12th PRCI Global Communications Conclave,9-10 March 2018 Pune.
---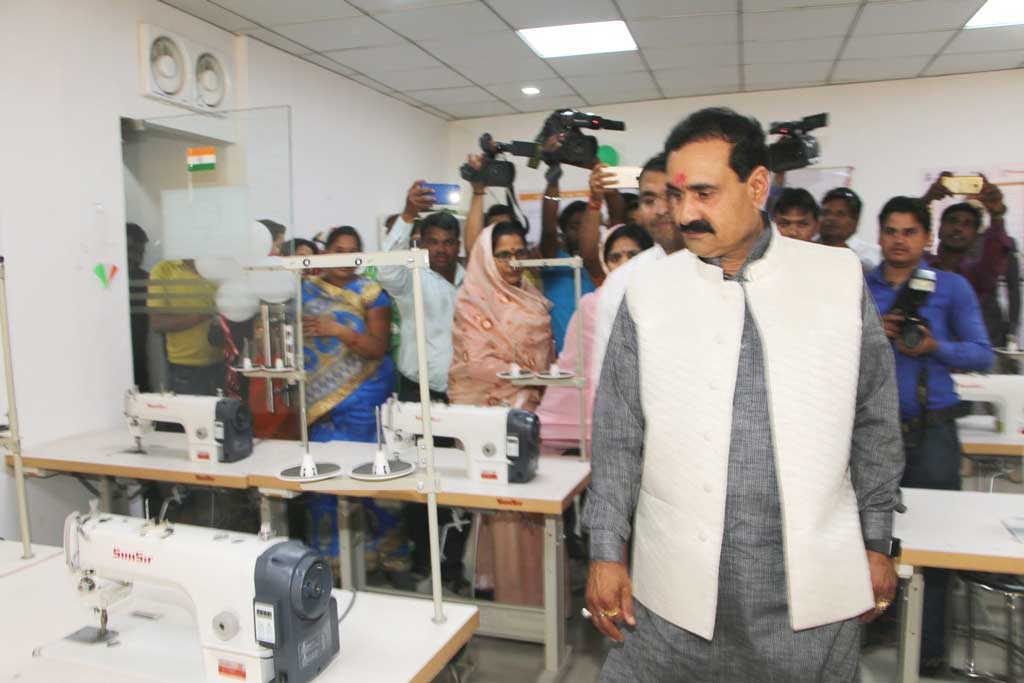 PR Minister Dr. Mishra Inaugurates Pradhan Mantri Koushal Vikas Kendra
Bhopal:MMNN: 25 February 2018


Minister for Public Relations, Water Resources and Parliamentary Affairs Dr. Narottam Mishra has inaugurated Pradhan Mantri Koushal Vikas Kendra at Datia today. Directors of the Board apprised him about the activities of the center during the inspection. Dr. Mishra said that skilled youths are necessary to build a strong India. Youths will be able to establish self-employment by developing technical skills through this center. Skill India has the same motto, he added.
---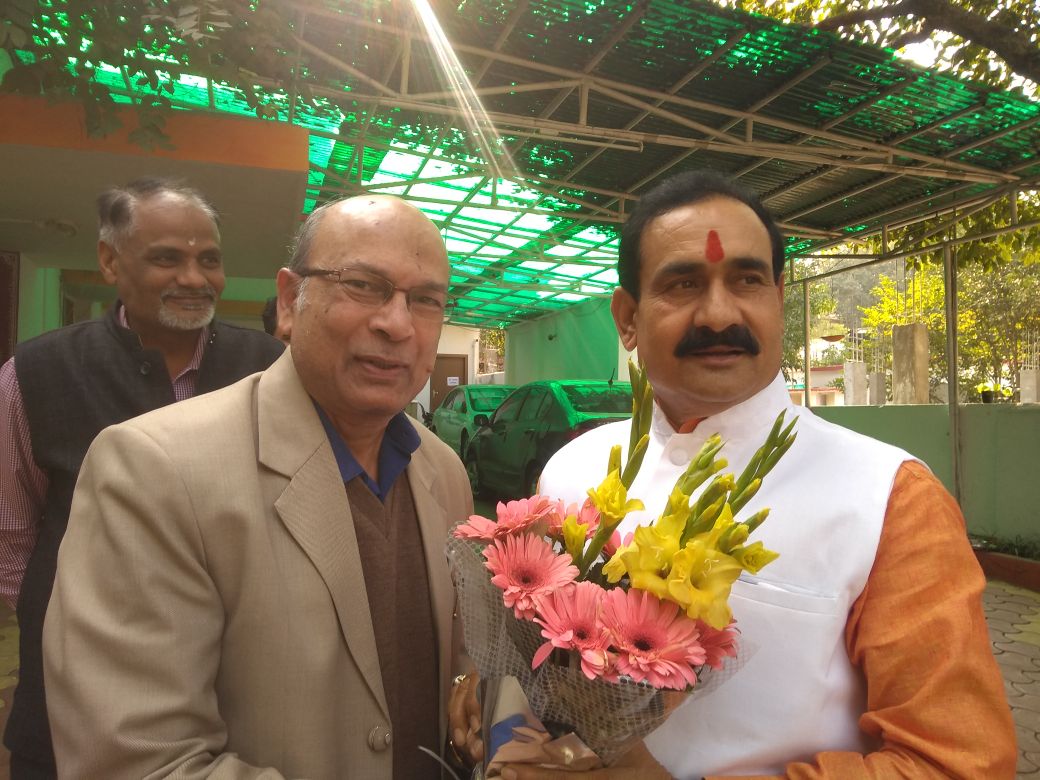 Mr. Suhalka greets Dr Narottam Mishra, PR Minister
Bhopal:MMNN: 2 January 2018


President of the Digital Press Club and Editor in Chief Metromirror.com Sh Shiv Harsh Suhalka greeted Dr Narottam Mishra, Public Relations Minister, at his residence. He wished him Auspicious and fruitful New Year 2018.
---

Masterstroke Interview with Ajay Pawar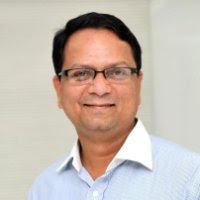 1. You recently won The Hall of Fame Award at PRCI, tell us more about it, why was this award given?
This award recognizes people who have excelled in the PR domain on a consistent basis and made significant contribution and service in the profession of corporate communications. I feel extremely honored and humbled on being inducted in the Hall of Fame and thank PRCI and the jury members for it.

2. With an enriched experience of 22 years in marketing communications, could you share the top five qualities absolutely necessary for running successful campaigns for clients?
I would not like to make it an agency v/s client outlook and keep to the best 5 qualities,
Be completely involved Understand the objective, ask relevant questions, update, involve and motivate your team and listen to everything about the project.
Plan every detail even the smallest details should be thought through and have process owners.
Think different never let monotony set it. Thats the worst thing any project can have. Think of different ways to do things use technology, weigh in and implement new suggestions and ideas. Make the project interesting for the team doing it and more importantly for the final customer.
Visualize the outcome and share this vision with the team. This brings in tremendous energy in any project and there is immense gratification when you achieve the results.
Always have a backup plan things can go tangential when multiple people and activities are involved. Its important that you break a project in smaller units/ stages and have back up plans for each unit/ stage. Make it a point of getting it signed off by all stakeholders involved so there are no last minute surprises.

3. Please can you share your experience of a successful PR/Integrated communications campaign that has been one of the great achievements in your PR career?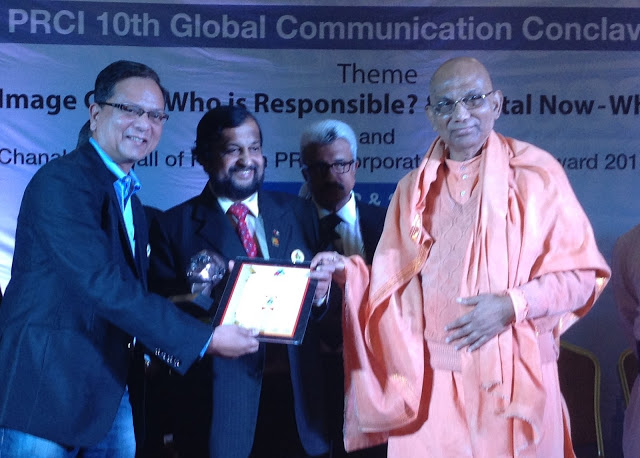 There are several projects that hold a special place. One project that I would like to mention will be the IPO campaign of Godrej Properties. It was the first time I got an opportunity to work on something that had so many stakeholders management, regulatory bodies, bankers, legal advisers, investors, media, agencies, the list just goes on. The financial market, then, was not conducive to investments and planning and executing the campaign was a little more than a challenge. It was an amazing moment when our stock was listed on BSE.

4. Could you share learninss from your greatest failures in the PR experience?
Failures are a part of life & work and no one can be successful all the time. Accept the mistake, look at why, where, how or when it crept in and build processes to ensure it does not happen again. Dont sulk over it. Every moment is new and you should do the best you can let the person in front of you (could also be your own image in the mirror) feel a positive and bright vibe about you.

5. What are your Top 3 wishes from the consultancies that manage your account?
1. Excellent rapport with media
2. Excellent content creation capabilities
3. Energetic & focused team members.

6. What has been your success mantra and what is that you would like to recommend to youngsters who are planning to join corporate communications
There is no one mantra. I have learnt so many unique things from the people that I have and continue to work with. A couple of things that I try to live by are,
Passionate teams almost always exceed expectations. Equip and align your team and keep them motivated. Extraordinary results are but a natural outcome.
Everyday brings in a new thing to learn and do, a new opportunity to meet people and a new opportunity to explore. So live in the present and make the best of it. Today is more important than yesterday. Never let your past baggage tire or hold you back. Be alert, be nimble and aim for the best.
For the youngsters wanting to make a career in corporate communications (or for that matter any chosen trade) a couple of suggestions,
Join it only if you love it not because you have to.
Every aspect of work is important so get into the details while focusing on the bigger picture. There may be times when you may need to ask someone to show you the bigger picture. Go ahead and ask.

7. What is your vision for the PR industry in the next 5 years?
Gone are the days when people would read news in the next days papers. Today and in the days ahead, people will read news or get information when they want to and it means minutes, if not seconds, after an event. Images will be made and broken in real time. This change in consumption presents a huge opportunity and a huge challenge for the PR fraternity. Technology will play a massive role and people will need to be not just aware but fluent in its usage. PR professionals and agencies who are ever learning and adept at change management will be in demand and hugely sought after.

---
10th Global Communication Conclave held at Kolkata: Dainik Bhaskar won 11 Awards including the prestigious Chanakya Award for Social Excellence
BHOPAL: MMNN: 4 Feb. 2016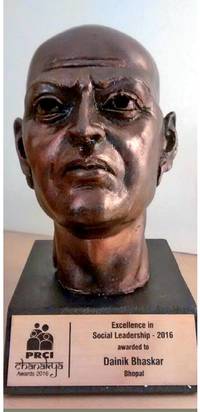 The two-day 10th Global Communication Conclave hosted by Kolkata, the City of Joy, was indeed a joyous experience. Held on January 22 -23, 2016, the Conclave had a large number of PR, media, HR, Advertising professionals, mass communication academicians and students attending.
West Bengal Minister for Women Welfare and Child Development Ms Sashi Panja was the chief guest who along other dignitaries such as Swami Jitatmananda Maharaj, Vice President, Ramkrishna Math, lighted the traditional lamp to mark opening of the Conclave.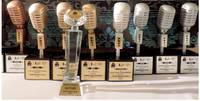 The Conclave paid glowing tributes to late PRCI Governing Council Chairman N D Rajpal who passed away recently. His daughter Shweta fondly recalled his memories and said he was a great family man while he was always busy with his professional commitments. The delegates observed silence as a mark of respect to the departed soul.
Conclave vice chairman and PRCI East Zone Chairman B K Sahu and organising committee chairman Ravi Mahapatra, who also heads Kolkata chapter of PRCI, welcomed the guests. Ms Sashi Panja, West Bengal Women welfare and child development minister, who inaugurated the two-day conclave, focused on the communicators' role in ensuring the safety of women and children.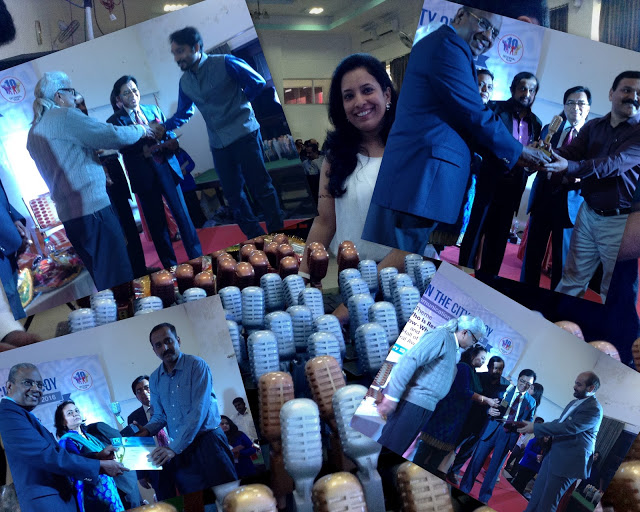 In this context, she appreciated PRCI for complying with the Sexual Harassment of Women at Workplace (Prevention, Prohibition and Redressal) Act makes it mandatory for all organizations to have Internal Compliance Committees.
PRCI Chairman Emeritus and M B Jayaram referred to the Conclave theme – Digital Now-What Next – and stressed the need for all PR professionals to be abreast with the fast developing technology to be able to meet ever increasing communication challenges.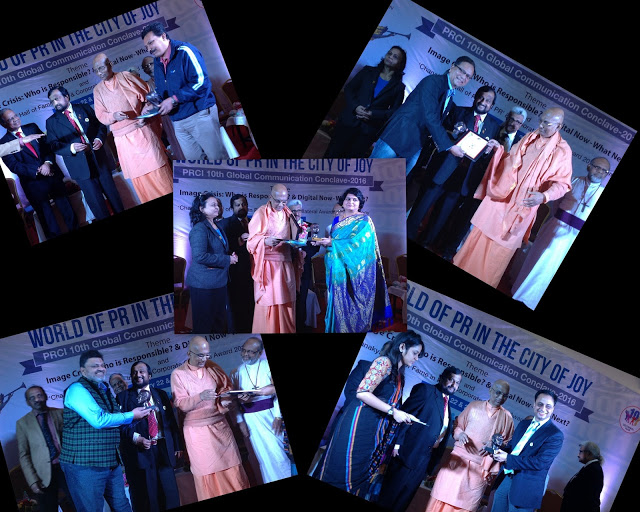 PRCI Governing Council chairman R T Kumar said the organization is spreading its pan-India network and at the time spreading wings globally. ORCI recently formed its UAE chapter and will soon set up units in Singapore, Malaysia, Australia, Germany and the US.
PRCI National Executive president B N Kumar disclosed that the Guest Faculty Pool set up by the Council is becoming popular among institutions teaching mass communication. PRCI will focus on skill development among upcoming communication professionals and periodic knowledge forums.
YCC Chairperson Geetha Shankar said the organization has launched a special drive to involve the student community and planned youth summits in Mumbai, Bangalore and Mysore.
---
Welcome to 8th Global Communication Conclave @ Mumbai on February 14 & 15, 2014
In Association with The Press Club - Mumbai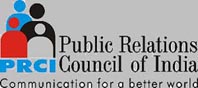 We are happy to inform you that The 8th Global Communication Conclave will be held at Mumbai on February 14 and 15, 2014 at The Orchid – 5-star Ecotel - near the domestic airport. (www.globalcommunicationconclave.com)

The theme for the conclave, hosted Public Relations Council of India (PRCI), the leading body of communication processionals and academicians, is:

RESPONSIBLE COMMUNICATION.

Communication is a potent, double-edged weapon. Depending on the usage, it can be constructive and even destructive. Of late, plenty of heat has been generated on the way people in various sections of the society – from corporate to media to politicians - have been communicating.
Apart from print and television, social media has witnessed an explosive growth in terms of its wide audience and even participants. We have experienced the disastrous effects of irresponsible communication in social media.
Anyone with an Internet connection and a mobile phone is a potential broadcaster. Technology that is supposed to facilitate seamless communication on a 24x7 basis is liable to be misused for ulterior motives.
With all these aspects in mind, we plan to have intense debates during the two days of the Global Conclave.
We are sure the deliberations will extremely be interesting and you will find them topical as we plan to have four to five panel discussions, apart from the inaugural address by a VVIP or a VIP and Keynote Address by a renowned personality

Some highlights of the Conclave are:

Responsible Communication
Role of Managements and Industry
Role of Social Media
Role of Media
RTI & Govt Communication
Role of GenX (Panel discussion with winners of inter-collegiate contests)

PRCI will also present its signature Chanakya Awards for achievers, the PR Hall of Fame honours and a host of Collateral Awards details of which will follow.
You will appreciate the fact that programmes of this nature need support from well wishers like you.

We have kept the sponsorship fee for the two-day event at very low rates:

· Title sponsor: Rs 5 lakh
· Co-sponsor; Rs 3 lakh
· Panel Discussion sponsors: Rs 1.5 lakh each
· Delegate kit: Rs 2 lakh
· Other sponsors:
. 6x3 Standees @ Rs 50,000 each
Please draw cheque/DD in favour of:

"PUBLIC RELATIONS COUNCIL OF INDIA, MUMBAI"

All sponsors will get adequate display on the backdrop and in Conclave area We will send you the programme schedule once we firm it up. Looking forward to seeing you in Mumbai, at The Orchid Hotel, on February 14 & 15, 2014.



public relation council of india elects RT kumar as National President, Mrs. Bharati Singh-secretary General and Shiv Harsh suhalka - Director (Electronic & Web Media )..

public relation council of india elects RT kumar as National President, Mrs. Bharati Singh-secretary General and Shiv Harsh suhalka - Director (Electronic & Web Media ). Our correspondent, Bangalore, 28 feb 2013 PublicGoverning council of the Public Relation Council of India (PRCI)- a prestigious National body of the PR, Media and Communication Professional declared the New elected key office bearers for the year 2013-15. Relation Council of India has 20 chapters at capital/key cities and have organized Global PR meets at Delhi, Mumbai, Bangalore, Chennai, Hyderabad, Jaipur, Bhopal of the PRCI have organized prestigious PRCI- Metro Mirror Image Awards, PR conference, and Daughter of Bhopal Awards beside various Media, PR and communication related program. PRCI's key office- bearers are top- notch Professionals, Journalists & Academicians and Collectively they promote good ethics for PR and communication Professionals, Journalists & Academicians At the recently concluded Globel Communication in Hyderabad, the following office bearers have been elected to the National Execution Board of Public Relation Coucil of the India for the year 2013-15. Mr. M.B Jayaram Chairman Emeritus PRCI and other executive members were present.
1. Mr. R. T. Kumar- National President,
2. Smt. Bharathi Singh- Secretary General, National Executive
3. Ms. Vijaylakshmi- Vice president, North
4. Mr. Rakesh Gulati- Vice president, South
5. Mr. B.N. Kumar- Vice president, west
6. Mr. Siddappa- Treasurer


Public Relations Consultancies - An Indian Experience
By Rita B. Bhimani

Today companies would rather have a consultant Come in and give independent advice Instead of having a massive P R Department.

It has taken us half a century to establish the profession of, public relations in India. Going by this incredible track record, I wonder how much longer it will take for the corporate world to understand the true import of public relations consultancies. The public relations consultant is perceived by corporations and institutions, both public and private, in much the same manner as the six blind men viewed the elephant. In fact, the consultant is not just looked at as different parts of the limbs of the poetic pachyderm of folklore, but as different sorts of animals.

Sly Fox
The one who specializes in government liaison is the sly fox, that promises to smoothen the Passage of a project through the corridors of power, but extricates huge sums of money from the client in the process. He is the fixer, a person with enormous clout, who could make or break reputations. For the people who know the fox, this is the only sort of public relations that a consultant can do.

Stallion
Then there is the stallion that manages events. Strutting about with celebrities, he gallops in and out of corporate boardrooms, once more like his fox counterpart, conceptualizing and executing mega budget events while making huge sums of money himself.

Faithful Dog
A third type of animal comes in the form of the faithful dog, His Master's Voice, the inveigling consultant who is a reactive sort of chap, who will execute rather than ideate, who will be low level "advisor", but in reality come across almost as an employee, rather than an outsider.

Rhinoceros
And then there is the rhinoceros, who is bigger than life, has a wonderful thick skin and can get any kind of news into the newspapers and magazines, either because he was a former journalist, or because he has built up his media contacts over the years through a judicious mix of wet lunches, cash for copy, and the ability to weather brickbats about being a corporate lackey. With such varied zoological perceptions, where do we manage to snatch credibility for consultancies that give what we would like to term Integrated Communication Solutions?

The Corporate Realities


While advertising has established its rightful place in the corporate firmament of communication, public relations professionals still have to contend with that immeasurable factor of value for money.

The reality is that there are a large number of exceptionally qualified people who have developed into public relations consultants, either by setting up their own outfits and trading on their reputations, or by joining the public relations wings of advertising agencies or by being appointed to start and manage public relations consultancy conglomerates who want a base in India. Their job is not an easy one given the fact that while advertising has established its rightful place in the corporate firmament of communication; public relations professionals still have to contend with that immeasurable factor of value for money. Not only is the quantification of the benefits of public relations exercises a difficult one, but also it is also further compounded by the fact that the beneficiary is not at all convinced that a consultant can give him what the CEO, could have figured out himself.

Ritam Communications
I will give an instance of how I myself started Ritam Communications. As a Public Relations Manager of a key transnational, Indian Aluminum, I was quite content to be part of such an organized structure, which could deal with public relations in a planned manner, particularly with the backing and PR knowledge of its parent company in Canada. But as I started being exposed through the numerous public relations professional development seminars under the aegis of the International Public Relations Association, first as a general member and then as a member of the Board of Directors of IPRA, I found that fifty percent of the members were consultants. This was an amazing figure, as the perception so far had been of PR people as managers of corporate communication, not as entrepreneurs and independent counsels.

So, in taking the plunge and getting out of the comfortable cocoon of a corporate set up to become an independent advisor, it meant sacrificing the tarred highways for a less beaten path.

So, in taking the plunge and getting out of the comfortable cocoon of a corporate set up to become an independent advisor, it meant sacrificing the tarred highways for a less beaten path. But it could happen because the intention was to bring to bear on the new consultancy service all the two decades of experience garnered not just through working in a large corporation, but also in writing, teaching and talking on the profession. These are necessary if we are to become the Promod Mahajans to the new breed of CEOs who want risk-taking consultants to advise them on making a significant mark in a highly competitive environment. The fact that this is happening is a measure of the maturity of the profession which accepts that there is a high demand for qualified public relations advisors who show sound judgment, logical thinking, creative capabilities and strategic planning techniques. The building and sustaining of image and credibility of companies is today done by consultants who have become the devil's advocates, who can catalyze, determine and evaluate the corporation's -- and also the CEO's -- many communication requirements.

The consultant should ideally combine his experience and objectivity with the in-house knowledge and access of the in-house practitioner to be able to give the corporate communications exercise both credibility and workability.

It was way back in the sixties that Professor John Kenneth Galbraith wrote his New Industrial Society. His treatise looked far ahead, and it is incredible that his Technostructure is so well in place today. This structure "changes our view of who runs the modern industrial enterprise; for the owners and managers, it substitutes the complex of specialists and technicians who in fact exercise the decisive approach." Indian corporations have begun to realize that, like their counterparts in the West, the need to downsize has become crucial and thus the hiring of counsels on all fronts becomes a better way of getting out of large bureaucratic structures. Rather than have massive public relations departments, today companies would rather have a consultant come in and give independent advice, one who can interact with the CEO on a one-to-one basis without having to go through a maze of paperwork and predetermined in-house concepts.

Methodology
The best methodology today is for consultants to see their role as a complementary one, which does not exclude the internal public relations department. The consultant should ideally combine his experience and objectivity with the in-house knowledge and access of the in-house practitioner to be able to give the corporate communications exercise both credibility and workability. .

Lobbying
What do the different consultancies do in India? I began this article by giving the public perception of consultants. It is not far from the truth. There are consultants and consultancies that concentrate just on what in America is the fine art of lobbying. We need to formalize the system of lobbying to bring it out as a part of doing business, rather than an underhand activity. Yet others concentrate on corporate share issue management, which encompasses building image prior to new issues and the totality, in fact of marketing this issues-whether it is to the general public or to existing shareholders or even to employees of the company. Some have the expertise to go into the mergers and acquisitions business.

Event Management
Other consultancy set-ups are specific about their events management expertise. Some specialize in design and yet others are big on media relations. Yet others pro- fess to be full service agencies, encompassing advertising. My contention here would be that in order to position themselves and gain credibility with companies, PR consultancies of the future in India should be highly specialized in certain fields, define the terms of reference of their work with clients and have a working philosophy.

There are consultants and consultancies who concentrate just on what in America is 'the fine art of lobbying. We need to formalize the system of lobbying to bring it out as a part of doing- business, rather than an underhand activity.

At a time when advertising agencies are looking to expand the scope of their activities to have separate public relations advisory set-ups as a hedge against the bad times when clients clam up on high adspends, I would like to see them giving constructive advice on image building. A case in point is the success story of Shining Strategic Design, set up in Paris by Shombit Sengupta. He has concentrated not just on revamping logo design of companies, but first going into market research of its perception and then designing and recreating the logo to fit in with product reach. The exercise done for Britannia has been extremely successful. I have brought in this aspect of creating logos as an opportunity area, because corporations do not realize how important it is to plan this from scratch. The sad reality is that only a handful of companies pay the prices asked to go into such an exercise, which is not a high price, considering its ramifications on the company's image, branding and positioning with all its publics.

All Work, No Pay
Which brings me to the whole point of how public relations consultants are paid in India. There is no proper system in place. The idea of charging by the hour is laughed off by most CEOs. But it is a very realistic benchmark. Most consultancies in other countries use the simple rule of dividing the annual "salary" of a consultant by the number of hours he has worked during a year. So, if a consultant were to earn, say Rs. 5 lakhs per annum, and we took 1800 hours per year, his hourly pay would be Rs. 277 and he would (by western norms) bill clients at three times that amount or Rs. 831 an hour. If the time spent on a client is just two hours a day or twelve hours a week (excluding Sundays), the amount is Rs. 9972 per week, or Rs. 40,000 a month. Quite fair?

Free Advice


PR consultancies of the future in India should be highly specialized in certain fields, define the terms of reference of their work with clients and have a working philosophy.

The Indian reality does not look at it fortunately, or unfortunately, in such cut and dried terms. Most of the time, consultants end up giving hours of free advice, and do not find a way of billing in the most equitable manner. The moral of the story: structure your own relationship with the client in proper monetary and time terms as well as in defining the scope of work that will be done for him. Companies respect a businesslike approach and PR consultants will also benefit in the long term by measuring out their advice in coffee spoons like legal counsels do.
Courtesy P R Voice
---

Rita Bhimani, is an independent Public Relations Consultant, who runs her own PR firm, Ritam Communications. She is author of the book "The Corporate Peacock.. New Plumes for Public Relations" and has spent over twenty-five years in the profession through the "Practice, Preaching, Penning and Preening" of PR as the blurb on her book puts it.
TOP