LADIES HELP LINE
1091, 1090
Woman Police Satation - 0755 - 2443860
...................................................................................................................................................
Woma Cell - 0755-8989016510,11
...................................................................................................................................................
Woman & Child Development Commission - 0755 - 2548599
...................................................................................................................................................
Police Control Room - 100
...................................................................................................................................................
Childline - 1098
..................................................................................................................................................

---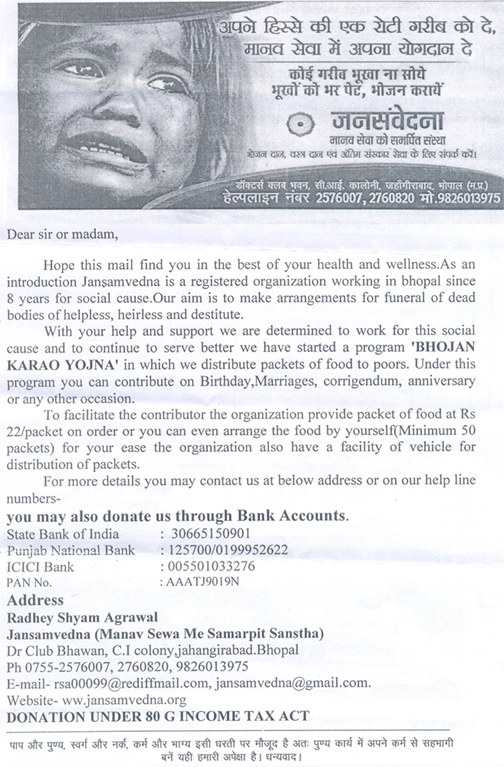 ---
---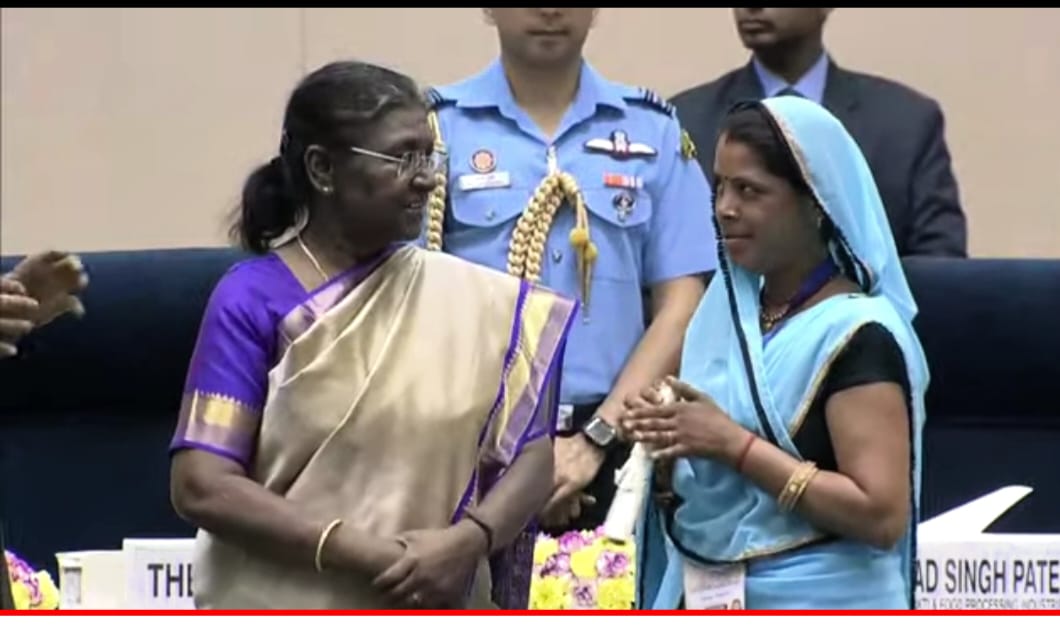 Jal Sahelis became the pride of Bundelkhand
Jhansi:MMNN: 04 March 2023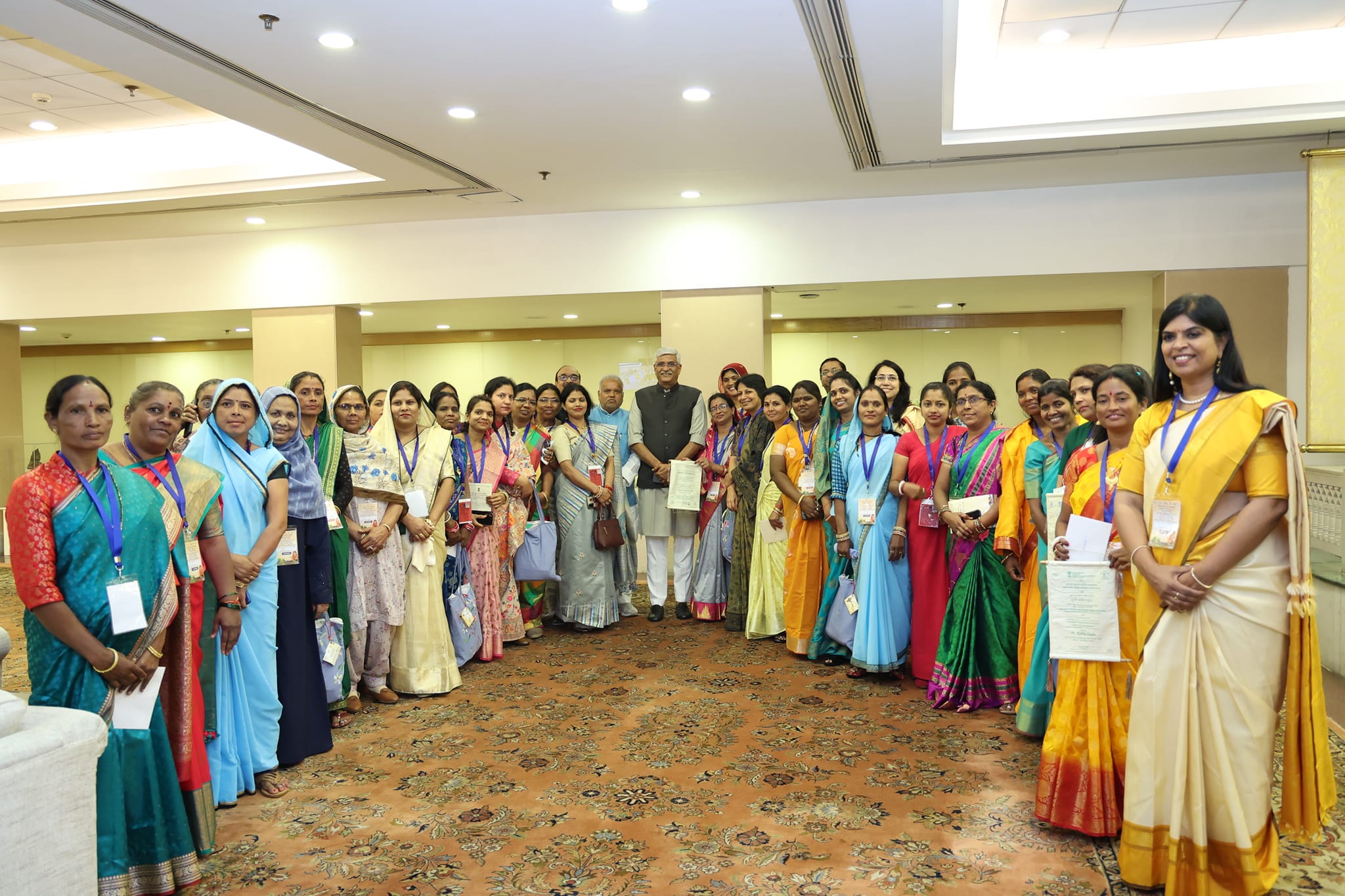 Jhansi | Keeping in view the efforts of women in water conservation, for the first time the Central Government has honored these women. Jal Sahelis of Lalitpur, Jhansi and Chhatarpur were honored by President Draupadi Murmu and Union Jal Shakti Minister Gajendra Singh Shekhawat on Saturday. Jal Saheli Sharda Devi of Lalitpur and Ganga Devi of Chhatarpur were given Swachh Swajal Shakti Samman by the President at Vigyan Bhawan in New Delhi and Geeta Devi of Jhansi was given Water Warriors Samman by Gajendra Singh Shekhawat. Sanjay Singh, secretary of Parmarth Samaj Sevi Sansthan, told that women in the country have come forward for water conservation after being inspired by the Jal Sahelis. Jal Saheli model started a decade ago and now its impact is visible. Today, more than 1100 Jal Sahelis are working in the field of water conservation in 7 districts of the country. Inspired by the works of Jal Sahelis, now other women across the country are also making efforts for water conservation. Women will be inspired and join the campaign for water conservation after Jal Sahelis are honored by the President. Sanjay Singh's dream is that at least one Jal Saheli should be active in the field of water conservation in all the villages of Bundelkhand. The organization has been running a campaign for water conservation and promotion in Bundelkhand for a long time through Pani Panchayat and Jal Saheli model.

Sharda of Vijaypura village, Talbehat, Lalitpur started a campaign to make the dry Barua river watery in her village and made an earthen dam by filling sand in empty sacks. Sharda says that only the men used to take decisions in the house, I could not live without purdah (veil), but in spite of everyone's opposition, we came out and built a check dam by joining more than three dozen women of the village with us. Fighting superstition to bring water to her village, Ganga Devi of Chaudharykhera village of Badamalehra block of Chhatarpur revived the dry pond again. She says that there was a belief that whoever tries to bring water to the pond, his lineage will be destroyed, but we thought it was better to die than to have no water. We prepared more than two dozen women of the village and excavated the dilapidated pond. After the rain, now the pond is full, due to which the whole village is getting water.

Geeta, a resident of Manpur village of Babina block, Jhansi, has also received the honour. Jal Saheli Geeta took the responsibility of repairing the outlet of the Chandelkalin pond of her village and with the help of the organization, fixed the outlet so that the water stopped in the pond. Now with the water of this pond, irrigation is done in her village.


---
FIF Social Responsiblity Initiative .
Udaipur:MMNN: 19 December 2019


Mr.Shiv harsh Suhalka while at udaipur visited the deaf and dumb children's school run by theosophical Society and distributed chocolates and buiscuits.He also talked to the school incharge and students and enquired about the requirements of the school. The school is being maintained neatly in their own premises

---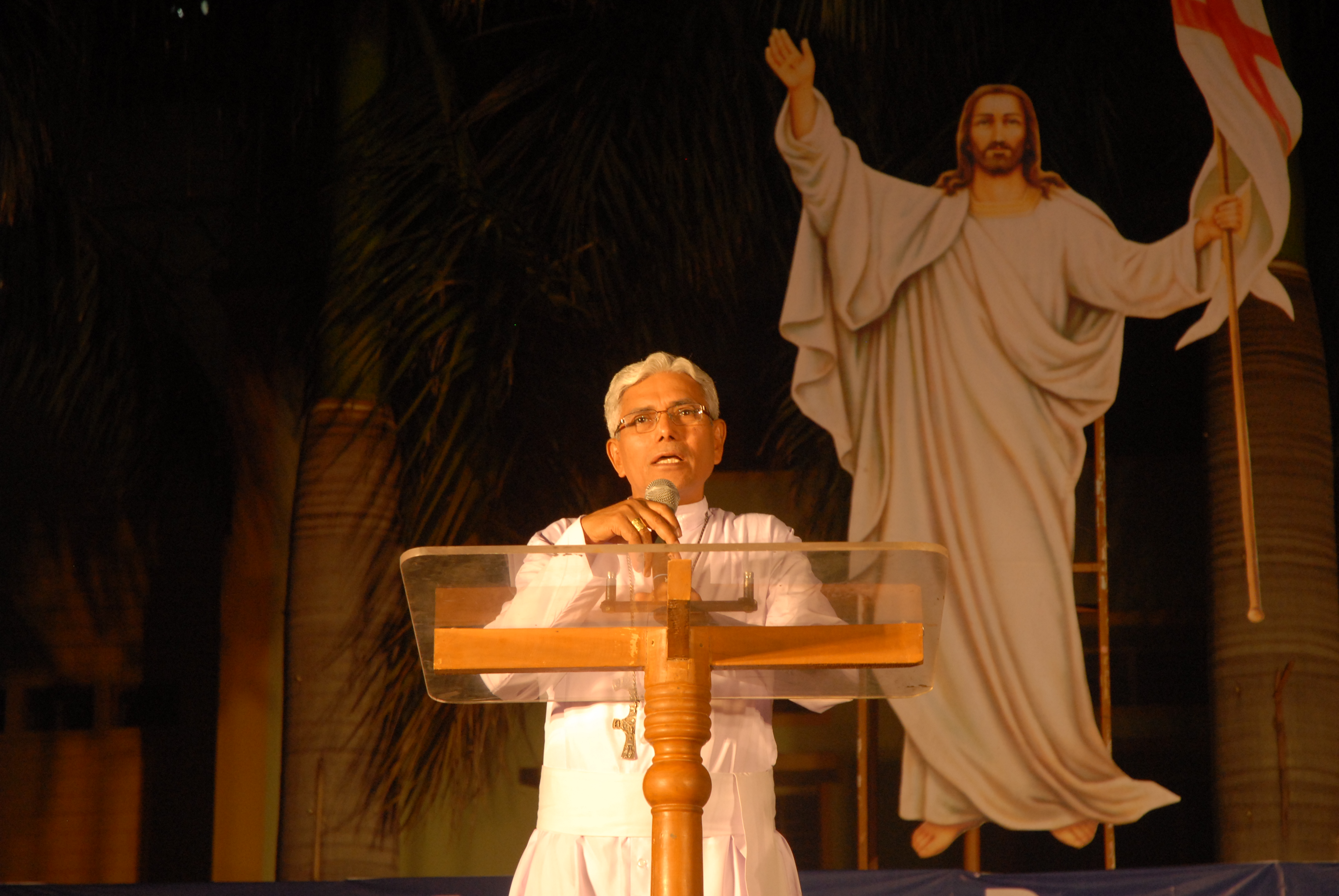 Mob Lynching : A social stigma.
Bhopal:MMNN: 19 December 2019


People around the world are aware that India is a multilingual, multi-religious and multicultural nation. Every citizen has freedom of thought, faith, religion, worship and expression. One of the most important things is that in the cosmic system of India lies the "rule of law". It is expected that every citizen should not violate the law and not do any illegal act. If any person has committed a crime, then the right to punish him is law, not to the general public. No one has the right to take the law into his own hands and punish the culprit himself, it is legally wrong and morally unjust too. Such incidents harm the social integrity of the nation and provide the basis for divisive powers to spread the unrest in the country. Therefore, it is necessary for the government to take strict action to prevent such kind of incidents which is happening around the country. The psychology of the crowd is a small part of social science; it can be called mob psychology. This is a weird and old way. The crowd considers themselves to be above all the law and narrate their violent behavior as practical and necessary. Crowd eliminates the way to resolve issues through the conscience, understanding and ability of negotiation. In recent times, there have been incidents of mob lynching in many places of our country as well as to the extent that people have been caught and killed by the crowd. In these incidents, the so-called accused are of eating beef, rape convicted or slaughtering the cattle, or guilty of robbing someone else. In Kashmir, a police officer recently killed by a mob without any reason. Any civilized person will never hesitate to say that killing or violence by the mob is unfair and criminal acts, because the crowd never gives an opportunity to examine, understand or tell the accused their side. Crowds allure each other and all people do violence in illogical ways. Such acts are violation of natural justice, without proper process of law. Fake news surfacing in social media adds fuels to such incidents. So, people need to be aware and cautious about the fake news which entice the people and creates havoc. In one part of the country there was surfacing a news that child thief gang is active in the area. People got influenced by such viral news and killed many people in isolated incidents without confirming their innocence. Even if they were culprit, nobody has right to kill anyone. It is often seen in our country that the crowd is taking the law into its own hands. If we look at the history of the world thousands of years ago, then it will be found that such incidents were at that time more often but whoever the ruler at that time used to take strict measures to stop such incidents. Civil society never encourages such evil tradition. Behind this violence, anxiety and panic can be considered responsible. People in our country go from one state to another to get employment. Most of them are belongs to poor section. It is being seen that the people of the poor community are attacked by the crowd more easily. In the last few days, cases of mob lynching have surfaced in many states. Even the State Government and the Central Government has hard time to tackle the situation. There have been many incidents of mob lynching in our country in past years. Behind these incidents, Gauraksha, communal or ethnic hatred, rumors of lifting a child etc. were included. These are only figures of 9 states. Most of the incidents of mob lynching have occurred in Assam, Jharkhand, Madhya Pradesh, Uttar Pradesh, Rajasthan, Gujarat, Maharashtra, Bihar, Tripura, Jammu and Kashmir. At present, if any person is caught while committing an offence, he punished by the crowd instead of handing over to the law authority, nor do they hesitate to take his life, which is utterly inappropriate. Many such incidents are happening in our country in different states, for the different reasons like killing of cow, rape, theft, child lifting etc.. Some anti-social elements are taking law into their own hands, which is a blot on this civilized society which can never be erased. The biggest irony is that in most cases the crowd has taken the lives of innocent people only on the basis of suspicion. Just recently a bullet hit an inspector shot to death in Bulandshahar by the violent mob who went to handle the law and order for the situation. It presents a horrific picture of Indian society. Nowadays, such violence is seen in political protests in the country and is often causing huge damage to the property of the nation. Perhaps this crowd mechanism does not know that it is compensated by the tax we have given to the government. The Central Government has taken it seriously and has also announced to make strict rules, but no social- political team is coming forward to solve this serious problem. The common man of the country is feeling insecurity in his own country due to the increasing cases of mob lynching. In the past, the Supreme Court has taken cognizance of this problem. It is felt that educationist, all the political parties and religious leaders should united by making their opinions and spreading awareness about the ill practice surfacing in our society in order to create a decent society and to prevail a peace loving society.
---
Students from over 20,000 schools from ten districts of Maharashtra to take anti tobacco pledge on World Head and Neck Cancer Day on July 27.
Bhopal:MMNN: 25 July 2018


Mumbai, On the occasion of World Head and Neck Cancer Day on 27 July 2018, students from over 20,000 schools in ten revenue districts of Maharashtra including Nasik, Jalgaon, Buldhana, Yavatmal, Amravati, Wardha, Akola, Chandrapur, Gadchiroli and Nagpur, falling under Rotary International District 3030, will be shown a short documentary on the tobacco menace and its ill effects caused in the society. Students in the vulnerable age will be influenced to not get pulled towards tobacco addiction. This is an important step towards nation building by creating Swachh Bharat, Swasth Bharat and Samarth Bharat. This program is being organised by the Education Department of Government of Maharashtra, Rotary International Dist 3030 and Sambandh Health Foundation (SHF). The main objective of this event is to make school students aware about the menace of tobacco. These students are the crusaders for Say No to Tobacco and Goodwill Ambassadors for Society and will help in building a tobacco free society. It further supports the Maharashtra Government initiative through various departments to make educational institutions tobacco free. According to Global Adult Tobacco Survey 2 (GATS-2) for Maharashtra, 2.4 crore people use tobacco in form of smoking and chewing. Consuming tobacco kills 45,000 users annually due to diseases attributed to tobacco.The survey further reveals that 530 children are introduced to tobacco every day and one amongst four school going children of class 8, 9 and 10th are addicted to some form of tobacco related products. Dr Govind Mantri Project Chairman and Rotarian said One out of four school going children of class 8, 9 and 10 is addicted to some form of tobacco products. Besides serious health risks including premature deaths amongst users, this addiction also impacts the health of non-users. D P Mahajan and B J Patil District Education Officer Secondary & Primary respectively, Jalgaon District said We are committed to providing safe environment for children by making schools tobacco free. Nimesh Sumati Trustee of Caring Friends said 50% of all cancers are caused by tobacco. This leads to huge loss of lives and families devastated emotionally and financially. Let us make Swasth Maharashtra by ensuring our youth does not use tobacco. Dr Pankaj Chaturvedi Professor Surgical Oncology from Tata Memorial Hospital said We know that focussed work on preventing tobacco exposure and addiction in youth yields very good results. Work of Maharashtra Education Department is appreciated. We also encourage parents to guide and support their children away from tobacco addiction.
---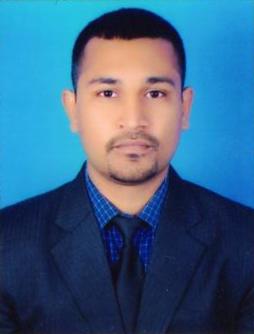 Dadhich selected for "leadership for Civil Society Activism" program,Israel.
Bhopal:MMNN: 30 May 2018


Amit kumar Dadhich of Rising Aryavarta welfare Society ,selected for the "leadership for Civil Society Activism" International Training Programme to be held at Israel from 16-31 July 2018
---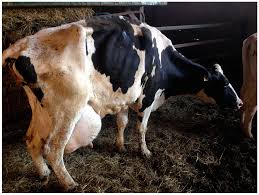 AH department issues new directives to improve welfare conditions of dairy animals
Bhopal:MMNN: 16 April 2018


Madhya Pradesh -The Animal Husbandry Department, Govt. of Madhya Pradesh issued directives to ensure that dairies in the state end animal exploitation. The guidelines are issued to Managing Director, Madhya Pradesh State Cooperative Dairy Federation, Managing Director, Gausamvardhan Board, Managing Director, Livestock Department and all Joint Directors of Animal Husbandry, Madhya Pradesh, with an instruction to regulate urban dairies and milk cooperatives. This is a welcome step which has come in response to CATTLE-OUGE the national investigative report released by the Federation of Indian Animal Protection Organisations (FIAPO) highlighting the cruelty to animals in dairies. Released in October 2017, FIAPOs investigative report CATTLE-OGUE had revealed how most cows raised in dairies are intensively confined, leaving them unable to fulfill their most basic natural needs, such as nursing their calves, and are treated like milk-producing machines - genetically manipulated, pumped with antibiotics and hormones in order to produce more milk. While cows suffer in such set- ups, humans who drink their milk increase their chances of developing heart disease, diabetes, cancer, and many other ailments. The unorganised and unregulated upkeep of dairy animals undoubtedly raises a question mark on the safety of the milk that these dairies produce as well as on the sustainability of Indias global leadership of milk production. FIAPO collaborated with 40 partner NGOs and individuals across 10 of Indias largest milk producing states to reach out to 451 dairies for the investigation report. Responding to this, the Director of Animal Husbandry, Govt of Madhya Pradesh, Dr. R.K.Rokade said we saw that it was not just animals which are getting exploited but also the consumers of milk and dairy products. The conditions in which animals are kept are intrinsically linked to the quality and safety of the product, in this case milk. Poor conditions recorded in the investigation raise serious questions on the safety and quality of milk in the market. I have passed directions to all my officers to ensure that the keeping of cattle is strictly according to good husbandry practices. No cruelty or ill treatment of animals is to be tolerated. Expressing her contentment, Director, Varda Mehrotra, FIAPO said, This is a welcome initiative by the Animal Husbandry Department of Madhya Pradesh and shows their commitment towards the welfare of dairy animals. We now look to the Rural Development Department, Madhya Pradesh, to formulate rules to regulate dairies in rural areas. Following the launch of the report, FIAPO had asked the state governments to regulate dairies in urban areas. So far apart from Madhya Pradesh, the animal husbandry departments of the states of Uttar Pradesh, Uttarakhand,Haryana, Telangana and Tamil Nadu have issued orders for humane treatment of cattle. FIAPO is now asking the Urban Development departments of these states and also the government of the other states to promulgate rules under respective Municipal Acts to bring in conditions for licensing dairies in urban areas. Notes: 1. Federation of Indian Animal Protection Organisations (FIAPO) is India's apex animal protection organisation. Working with 82 member organisations, over 200 supporter organisations and 1000 individual activists in 63 cities, FIAPO is the catalyst that protects the interests of animals on local and national levels - through education, research, mobilisation, training and direct action. In addition to working with the government and consumers, FIAPO also engages with corporations and institutions to influence production and bringing down and ultimately ending the consumption of animal products in commercial consumption. Through effective campaigning, we cause industry-wide tectonic shifts by setting compassionate norms, and create a significant and lasting impact on the suffering of farm animals. 2. The investigation in Madhya Pradesh covered 42 dairies with 2,746 cattle in four districts of the state, namely, Indore, Bhopal, Sagar, Vidhisha. 3. Key findings of the investigation in Madhya Pradesh were: a. Male calves are routinely sold for slaughter, or starved or abandoned on the streets. More than 36% of the dairies left their male calves as stray and more than 38% dairies sold them for slaughter. b. Calves are separated from the mother almost immediately on birth so that the milk can be sold. This imposes tremendous psychological suffering upon the mothers, which in turn affects their lactation.. c. In order to keep the mothers lactating (which is difficult to achieve in the absence of calves), there is extensive use of a hormone called Oxytocin, which is very painful to cattle. 50% of the dairies were found to be using Oxytocin. d. There is near complete tethering on extremely short tethers which leaves the animals with no avenue to express natural behaviour. 60% dairies in Madhya Pradesh were seen to not allow the cattle to roam free without tethers during any point of the day. e. Animals in 60% dairies were on concrete floors. f. It is normal practice to milk ill and sick animals. With 57% dairies not having a regular veterinarian visiting, the ill animals were still continuously used for milking by almost 50% of the dairies. g. It emerged that as a result of extremely exploitative practices, animals were going dry much quicker. This is the leading cause behind India being the worlds 2nd largest beef exporter in the absence of raising any beef cattle at all. 4. Contact Animal Husbandry Department, Madhya Pradesh at :dirveterinary@mp.gov.in
---
NATIONAL CONFERENCE ON DOWN SYNDROME HELD
Bhopal:MMNN: 26 March 2018



A National Conference on Down Syndrome was organised by the National Trust under Ministry of Social Justice and Empowerment here today. Dr. Kamlesh Kumar Pandey, Chairman, National Trust inaugurated it in the presence of Shri Mukesh Jain, JS & CEO, National Trust, Dr. Surekha Ramachandran, Chairperson, Down Syndrome Federation of India and various stakeholders associated with Down Syndrome. A book entitled Twilights Children based on the lives of person suffering from Down Syndrome was released on the occasion. The conference brought intellectuals from all walks of life on one platform to spur ideas and channelized knowledge on Down Syndrome which was very beneficial to enable a positive change in the people with Down Syndrome. People with Down Syndrome and their parents were invited to share their inspirational stories. Down Syndrome is a chromosomal condition associated with intellectual and learning disabilities. Delayed development and behavioural problems are often reported in children with it. For seeking commitments of various stakeholders and increasing their awareness about Down Syndrome, National Trust organised this National Conference on Down Syndrome. On 19th December 2011, the United Nations General Assembly declared to observe 21st March as World Down Syndrome Day (WDSD) and since then every year, this day is officially observed by UN to create awareness about people with Down Syndrome. The objective of this conference was to provide excellent opportunities to the parents to obtain information about latest development in education and skilling and inclusive living of persons with Down Syndrome. Moreover, Assessment/Screening sessions were also conducted for the children with Down Syndrome. After inaugural session, the 1 st Session on Down Syndrome-Health issues held with the Panel Discussion and Question-Answer Session with the renowned Doctors from AIIMS, Dr. RML Hospital and Safdarjung Hospital. The 2 nd Session on Down Syndrome- Possibilities and Growth & Development held with the Panel Discussion and Question-Answer Session with the renowned Experts working in the field of Down Syndrome. The Concluding 3 rd Session on Down Syndrome- Queries on Disability Certificate held with the Panel Discussion and Question-Answer Session with the Senior Doctors of reputed hospitals. The National Trust is a statutory body set up by an Act of Parliament for the Welfare of Persons with Autism, Cerebral Palsy, Mental Retardation and Multiple Disabilities under the Department of Empowerment of Persons with Disabilities (DEPwD), Ministry of Social Justice & Empowerment. Since, the inception, the National Trust has been running various schemes and programmes for the welfare of these persons with disabilities. Amongst these one of the major activities is creating awareness amongst the general public by organizing various workshops, seminars and conferences on these disabilities and the capabilities of such persons.



---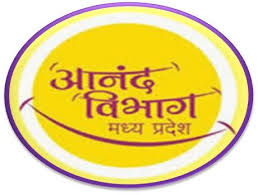 Hapiness Index International Workshop at Bhopal
Bhopal:MMNN: 21 February 2018


The Madhya Pradesh Government, which has formed the Anand department first in the country, has taken a unique initiative while expanding the activities of the Anand department. A Happiness Index International workshop is being organized at Bhopal on February 22 and 23. Experts from the United States of America, Dubai, Canada and other countries besides India are participating in the workshop, being organized with the collaboration of Indian Institute of Technology, Kharagpur. The State Anand Sansthan has signed an agreement with the Indian Institute of Kharagpur to identify happiness index, measures to make people happy and its development. The workshop will begin at 10.00 a.m. on February 22 at Jehanuma Palace Hotel. Participants of the workshop will also meet Chief Minister Shri Shivraj Singh Chouhan. A total of 4 sessions, 2 on the first day and 2 on the concluding day will be held in the workshop. The Additional Chief Secretary, Anand Department, Shri Iqbal Singh Bains, Chief Executive Officer of the State Anand Sansthan, Shri Manohar Dubey, Prof. Raj Raghunathan (USA), Dr. David Jones (Dubai), State Election Commissioner Shri R. Parshuram, Prof. M.K. Mandal, Prof. P. Patnaik, Prof. P. Mishra, Prof. J. Mukherjee, Sushri Janamoni, Shri Girja of I.I.T. Kharagpur and other participants will take part in the workshop. Similarly, Prof. Prateep Nayak, Dr. Samdu Chetri, Sushri Radhika Punshi, Prof. Poornima Singh, Prof. R.C. Tripathi, Prof. Rekha Singhal. Prof. S.S. Rekhi, Prof. Lilavati Krishnan, Prof. Janak Pandey, Prof. Kamlesh Singh, Prof. Vijay Kumar Shotri, Shri Rajul Asthana, Shri Akhilesh Argal, Prof. Ganesh Bagdia, Prof. R.S. Pillai, Prof. P. Mishra, Shri Vishwapati Trivedi and Prof. Rajshekhran Pillai will participate in other sessions. It may be mentioned that work on various ideas to determine the level of happiness index has been undertaken in Madhya Pradesh. Work to enhance the level of happiness has been carried out in Bhutan and other countries by increasing the materialistic facilities, whereas in Madhya Pradesh, activities have been conducted by considering the increase in internal and outside happiness, following a fundamental method. The workshop being organized at Bhopal is important because arrangements have been made in Madhya Pradesh by determining its own happiness index to enhance the level of common men happiness, different from the index adopted by other countries. Taking benefit of the experiences from the works carried out in other countries in this field, the Anand sansthan has implemented several different programmes in the state in the past. This include activities like taking citizens services as Anandak, Alp Viram programme, Anandam activities, Anand Utsav at over 7 thousand places, Anand Calendar, Anand camps, Anand Club, Anand Sabha and an activity to send government officers and employees government for training at Isha Foundation besides other institutes at government expense. The 2 day long workshop is a unique initiative in the direction to enhance the happiness among the people, which will become foundation to realise new concrete efforts.
---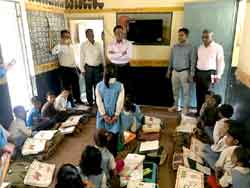 Primary school children studying through digital medium
Bhopal:MMNN: 21 February 2018


Samnapur Jado is a village in Devri development block of Sagar district. Students of this primary school are being taught through digital medium. Children are being educated through LCDs and laptops in the school. Children are learning to write in cursive writing in this first digital school of the district. They are also learning multiplication, division, subtraction and addition in a more interesting way. Digital medium has made learning tables, counting, spellings and poems easier for children. District administration officials were surprised to hear a third class student Satyendras quick recital of the table of 19 when they came to the school. The level of education has increased in the village due to digital education. There are several such children in the school who have left private schools to take admission in this school. The school is setting up an identity as a model in the district. Enthused by success of the school, district administration and Department of Education have begun the process of opening another such school in the district. Bagda village sets an example in cleanliness Bagda village is about 15 kms away from Bhander block of Datia district. The village became totally transformed after the cleanliness campaign. There are C.C. roads in all the streets. The drains and roads are clean. Toilets have been constructed in the whole village and special attention is being paid for cleanliness. Villagers who used to defecate in the open until some time back, are now using toilets. Karan Singh, Bhagwat Singh, Munnalal, Arvind etc of the village say that now we all like our village very much. Children have also learnt to maintain cleanliness which has reduced illnesses to a great extent. Earlier one would have to see garbage, mud etc as soon as one entered the village. After the cleanliness campaign the roads have become so clean that one feels he has entered a township.
---
A team from West Bengal visits State Happiness Institute
Bhopal:MMNN: 21 February 2018


A delegation of Indian Institute of Technology (IIT), Khadagpur of West Bengal, visited State Happiness Institute today. The delegation members received information about activities of the institute. The team from Khadagpur was informed that activities of State Happiness Department have started since January. Many activities were held through State Happiness Institute in one year. On the occasion, the team was informed that online registration process has begun for participating in Happiness camps by the state Happiness Institute. Online registration will be carried out for government officers participating in Happiness camps in the year 2018 through Initiative of Change, Panchgani, Pune, Art of Living, Bangaluru, Isha Foundation, Koyambtoor. The arrangement has been made so that government servant (Anandak) get registration him or her self on the institute's website. People were motivated to donate things of domestic use, which are not necessary for them. The appeal in this regard yielded good result. Different parametres have been set for Happiness index. Efforts are underway to include it in the scheme, by holding an international workshop. Ideas are being received through question to find out which indicator has how much weightage. Initiative has been made to implement measures for increasing happiness in the public through original methods. Director of State Happiness Institute Shri Neeraj Vashisth, Shri Sandip Dixit, Shri Pravin Gangrade, Dr Ashok Janvade, Shri Ambarish Shrivastava, Shri Lokendra Thakkar welcomed the delegation members
---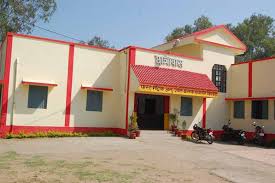 Special School and Combined Hostel to be Opened for Divyangs at Sagar
Bhopal:MMNN: 21 February 2018


A special school and combined hostel will be constructed in Sagar district for Divyangs. An amount of Rs. 6 crore 67 lakh 58 thousand has been sanctioned for this 100 seat special school and hostel. Moreover, permission has also been given to PIU, Bhopal for the construction from the State Destitute Fund. This conditional permission has been given under the rule of the Act made for the assistance of destitute and poor persons of Madhya Pradesh and the estimate received from the Project Director, Public Works Department. The construction of this special school and combined hostel will be carried out by the PIU, Bhopal according to the approved technical design. In case of low quality construction, payment against next installments will not be made. Progress of the construction will be monitored by a committee formed under the chairmanship of the collector. Possession of the building will remain with the social justice and disabled person welfare department.
---
Emphasis on excellent research proposal useful for society.
Bhopal:MMNN: 16 January 2018

Two aspects are most important before preparing research project proposal. The first is why the concerned subject has been chosen for research and the second being how it will benefit the society. The proposals subject should not be new. The title and budget in the project proposal is most significant. This was expressed by Scientist G of Council of Scientific and Industrial Research (CSIR)s National Geographic Laboratory situated in New Delhi Dr. S.K. Dhawan during a lecture on Various Components of Research Project Proposal. About 125 participants of 22 subjects from 12 universities of state took part in the methodology and networking workshop to prepare high quality research project by the University Coordinators Cell of M.P Council of Science and Technology. Dr. Dhawan told that there is a fixed methodology of writing a proposal. While preparing a research project proposal summary, time limit and literature review has special importance. Director General of the Council Dr. Navin Chandra said that the research should benefit the society. He said that merely getting a paper published does not fulfil the objective of the research project. Science Popularisation Group Head and Chief Scientist Dr. R.K. Arya gave information about the online portal of MAPCOST in a demonstration. GS and GI Group Head and Chief Scientist Dr. Tasneem Habib gave information about the various programmes and financial assistance being given for various projects by the Council. University Coordinator Cell Incharge Dr. D.K. Soni told about the objectives of the one-day workshop



---
FARIDABAD WILL BECOME A MODEL DISTRICT IN COTPA COMPLIANCE.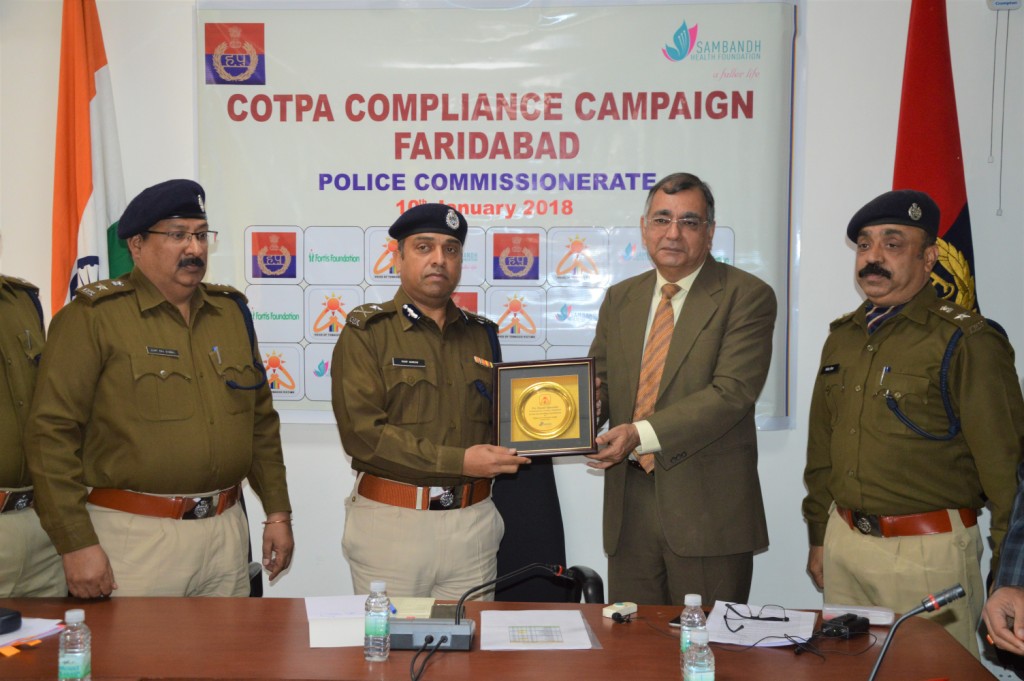 Bhopal:MMNN: 10 January 2018

During December 2017 the Faridabad Police cracked down on smoking in public places by fining a record 2338 people violating COTPA (The Cigarettes and Other Tobacco Products Act, 2003) in Faridabad. This was done in 2 drives during the month of December ordered by the Commissioner of Police, Dr. Hanif Qureshi. The Faridabad Police Commissioner had launched the campaign to enforce COTPA about a year back. Since then all the 19 police stations of Faridabad had been sensitized and trained with help of Sambandh Health Foundation. This campaign is supported by Fortis Foundation in Haryana. Many awareness drives were conducted as well as low-level challaning has been done in this year. Total number of COTPA violations in the last one year is 3163. Police Commissioner, Dr Hanif Qureshi observed that the purpose of enforcement is not to fine violators, it is to ensure that there is compliance of the law. The people who use tobacco in public endanger those who do not, especially children. For the better health of the people of Faridabad strict enforcement of COTPA is necessary. Sanjay Seth, Trustee, Sambandh Health Foundation presented memento to Dr Hanif Qureshi for the leadership in this campaign. Balabgarh city, Saran West, Sarai Khwaja Police stations which did exceptionally well were also acknowledged.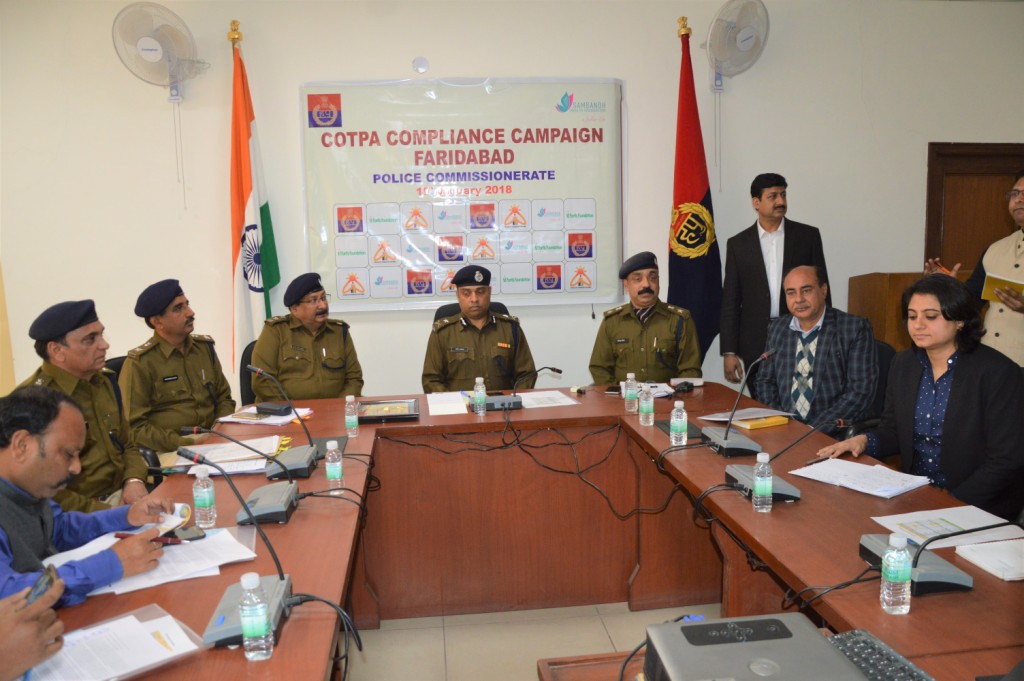 COTPA (The Cigarettes and Other Tobacco Products Act, 2003) prohibits smoking in public places, direct/indirect advertising, sale to/by minors, sale within 100 yards of schools and mandates pictorial warnings on all tobacco packs. The Commissioner of Police, added that in spite of adequate warnings the violations were continuing and we decided on conducting drives. These have been successful and much appreciated by citizens and parents of Faridabad. He stated that we will now continue such drives to make it Tobacco Free Faridabad as a model district. Dr Somil Rastogi, of Sambandh Health Foundation who is in charge of the Fortis Foundation–Sambandh Tobacco Free Haryana Campaign said that 19.7% of people in Haryana smoke, either bidi or cigarettes, but the health of the other 80.3% is impacted. 10% of the estimated 28,000 people who die every year in Haryana due to smoking have never smoked themselves. The intensive campaigning by Faridabad Police has been well received by the citizens. H. S. Malik, Chairman of FMS School in Sector 31 said Police are doing a great job as tobacco vendors outside schools entice children to try tobacco products making them addicts and destroying their lives. Only the Police can stop these vendors. Anil Behl, President of the Rotary Club of Faridabad Midtown said that such campaigns will protect non-users and make for a healthier Faridabad. The Rotary fully supports this campaign and our members will be involved in creating awareness about COTPA in Faridabad. We will also distribute No smoking signages in the city.



---
Gurgaon Police sensitised on Mental Illness.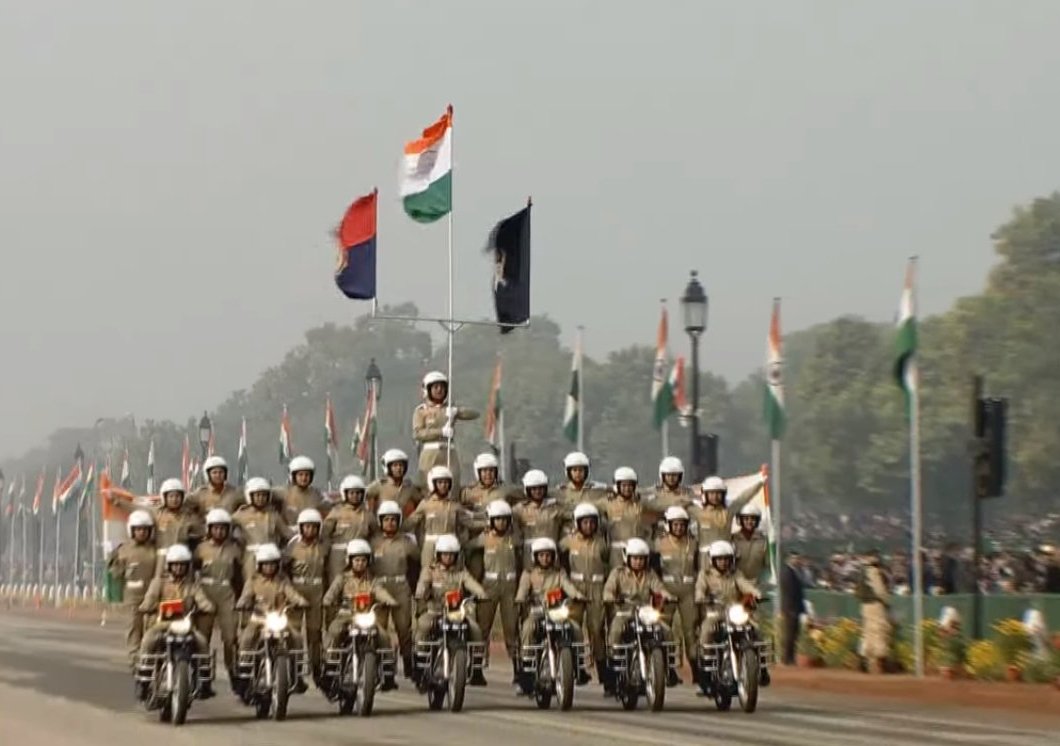 Bhopal:MMNN: 16 October 2017

Gurugram, 14 October, Sambandh Health Foundation carried out a sensitisation session on Mental Illness with the entire Police force of Gurgaon (SHOs from different Police stations), in the presence of the senior most police officers of Gurgaon. The attendees were told about various aspects of mental illness, and advised on how persons with mental illness should be treated and in particular, those at the lowest rungs of society and the homeless, who are often ignored or treated harshly. A person suffering with mental illness also spoke of his experience, and of how he had always looked for empathy and understanding. Rita Seth, head of Sambandh, said, the Police is perhaps the force most acquainted and in touch with all sections of society, and thus regularly come into contact with persons with Mental Illness. Here, a knowledge of such disease, the symptoms and possible ways to deal with the persons with empathy and assist them is vital. The audience asked relevant questions, which demonstrated their knowledge of and interest in the subject. They were also given relevant material to be put up in their police stations.
Sambandh Health Foundation is a public charitable trust doing pioneering work in the area of recovery for persons with mental illness which is a major social problem. Some 10% of the population suffers from mental illness, and 3% with severe mental illness – which means there are 40 million persons with severe mental illness in India Their lives had been over-shadowed by stigma, lack of confidence, isolation within the family and in society and had placed them on the fringes. Sambandh wanted fuller lives for each one of them as a natural part of the community, as contributing members. In this, Sambandhs internationally-proven recovery model, their Community Integration Centre, the Outreach and Family Self Help Group programmes and their awareness activities have led to outcomes that are both remarkable and heart-warming. The recently initiated Village Mental Health Programme, takes Recovery to villages in and around Gurgaon, making it accessible to the local people. And the newest, a Group Home, provides the opportunity for home-like, independent living Sambandh addresses mental illness, promotes mental health and enables those affected to lead a fuller life



---
Sambandh celebrates International Mental Health Week.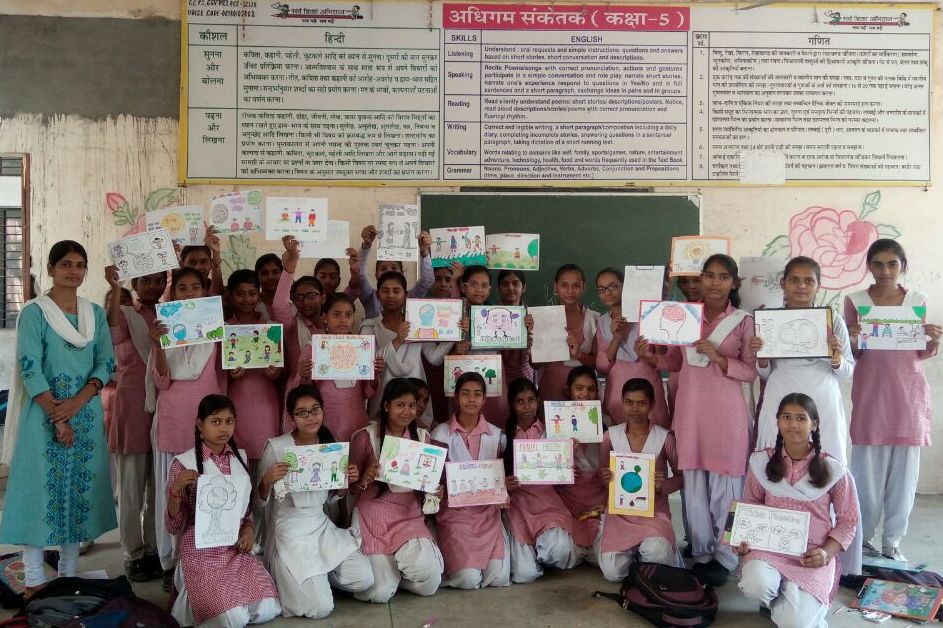 Bhopal:MMNN: 08 October 2017

The International Mental Health Awareness Week (October 4-10) culminates on the International Mental Health Day on October 10, with the overall objective of raising awareness of mental health issues around the world and mobilizing efforts in support of mental health. This provides an opportunity for all stakeholders working on mental health issues to talk about and highlight their work, and what more needs to be done to make mental health care a reality for people worldwide.
During this week, Sambandh Health Foundation has been and is organising Workshops and Plays, Games, Other Activities, and Talks. This year, these are planned around the recently passed Mental Healthcare Act, 2017.
A play presented by Sambandh team at the psychiatry OPD of the Civil Hospital in Gurugram, it focused on the unheard voice of people living with severe mental illness- their struggle and triumphs. There was a sensitisation workshop with the medical staff of Alpha Healthcare clinic in Basai village. The workshop focused on the perceptions, issues, stigma and early warning signs of Mental Illness. This session looked at prospective active engagement of community in recovery of people living with mental illness. A workshop was organised at Ayush Educational Institute in Amar Colony, Gurugram. The sessions were held for the para medical staff and students of the institute, where various aspects of mental illness were covered through interactive games and discussions. Sambandh Health Foundation is a charitable trust doing pioneering work in the area of mental health, which is a major problem in India. Some 10% of the population suffers from mental illness, and 3% with severe mental illness which means there are 40 million persons with severe mental illness in India! Sambandh works its their unique recovery model, and advocate with and provide programs and services for people with mental disorders, their families and caregivers, and to enhance and promote the mental health of individuals and communities. Beginning with the mentally ill and their families, it encourages them to realise the condition, overcome the perceived stigma and encourages them to seek medical (psychiatric) help. In this process, Sambandh works with families, the mentally ill and society to assist with care and recovery, helping the persons with mental illness come out of their self-imposed worlds and become integrated with the community and society. This is done through them regaining their self-esteem, interacting, relationships, recreation and tasks. Further, Sambandh has been running a village mental health programme, and now a home for community living and jobs to completely assimilate the persons back into society. Throughout this, there is constant interaction with psychiatrists in the area. In all this, it works will a well-known Canadian professional, Nancy Beck, who is an advisor to Sambandh. Sambandh addresses mental illness, promotes mental health and enables those affected to lead a fuller life.



---
Report by a team of concerned citizens following a visit to the areas under submergence of Narmada in Dhar and Barwani.
Bhopal:MMNN: 7 Aug 2017

On Aug 4, 5 and 6, 2017 a team of concerned citizens visited some villages in Madhya Pradeshthat have been affected by theraising of the height of SardarSarovar dam in Gujarat.The villages include those coming under submergence and those identified by various agencies to rehabilitate the PAF (Project affected families). Salha village in Dharampuri tehsil that witnessed frenetic construction activity with tin shades being erected to settle project displaced persons has at present a small percentage of people meant to be relocated to the site. The present status of activity shows basic amenities like regular water supply, drainage, electricity supply, toilets etc would need quite some time to reach the colony – a major disincentive for the PAF to shift to the new location. In Salha and another village Nimola some PAF have accepted the proposal to reallocate but they are still not prepared to give up claims on their original property till basic infrastructure like roads and sewage disposal facilities are ready.A plot allotted to a Muslim woman (Divorced for the last 8 to 10 years) with 2 young children has Adivasi burial ground on it. Almost all areas, earmarked/allotted are much below the road level, and need a lot filling before taking up construction. This is besides the extra road for foundation in the black cotton soil. Submergence would turn a large area into an island with no approach bridge. In a couple of other villages near Dharampurithe area identified for resettlement is a large stretch of unlevelled slushy land unfit for immediate construction activity. The black cotton soil that runs deep in the area discourages construction activity at a cost envisaged by the government. A house built on the black cotton soil will cost 50 per cent more than the normal. A visit to the original abodes of the PAF reveals the reasons for the hostility to governments haphazard rehabilitation norms. A three-month compensation package of Rs 20000 + 60000 = 80000 has been fixed, irrespective of the size, need (medicine, medical treatment etc.) of the families who opt not to avail of temporary three-month shelters. Even a temporary shelter of the same size cannot be accepted irrespective of the size of the family. Ekalwara in Manawar Tehsil has different flood level marks drawn to bring some houses under submergence and exclude others arbitrarily. For a haweliowned a large undivided family of JagdishSingh Mandloi the government has quoted Rs 12000 as compensation, a pittance by any standards. Some much smaller houses are also being offered the same compensation. Compensation for land lost can never be the same, irrespective of the size. Another example of flawed planning is seen at the rehabilitation site of Nisarpur. 30 families originally located in the area have been rendered landless to make room for the prospective arrivals from five other villages. These families are now running from pillar to post to get compensation through land or finance. A large percentage of the proposed resettlement sites in this area are without regular water supply despite years of existence. Nisarpur, a large village of 10 thousand people claimed to be the model of rehabilitation activity by the government shows that the work in progress will need months to finish. The ensuing process of rehabilitation could take years. An alert for hazardous consequences of locating some families in the tin shades came from Nisarpur where 3 persons were electrocuted while working on electricity supply line. All it would need is a minor exposure of live wire against tin to cause numerous causalities. ChhotaBarda in Anjar Tehsil is said to have been mostly evacuated if one were to go by the governments version. Though the villagers live in tension but the evacuation is only marginally completed. The administration tried to shift a school to a new rehabilitation site. It retraced its steps on realising that the facilities were abysmally low at the new site. The level and the volume of discrepancies clearly reflect a long-time neglect and therefore it will now need several months to intensive effort to complete the rehabilitation process, including the revival and enlargement of the role of GRA for quicker grievance reddresal. A wing either independent or under the GRA, for field verification and reporting needs to be created urgently to connect with the GRA and the other agencies involved. The project affected families say they were being coerced to sign papers (VachanPatra) to forsake claim on their original property even before their rehabilitation. There appears to be a total mismatch between the NBA and the government officers, whereas both swear by truth. Only a third party, legally equipped, can help resolve the issues involved. The government's claims on preparedness for resettlement are supported by a large set of photographs of various community projects like schools, PHCs, Community centres, water tanks and houses. They are obviously picked up selectively from diverse locations not related to the areas where relocation is due. But there has been glaring mismatch in the government's claim regarding the work at rehabilitation sites and the teams observations. The team comprised Shri S C Behar, former Chief Secretary to Government of Madhya Pradesh, ShriArunGurtoo, former Director General of Police, Madhya Pradesh, Shri L S Hardenia, Senior Journalist Columnist and author and ShriChandrakant Naidu, Former Regional Editor, Hindustan Times, Indian Express and former Executive Editor Free Press Journal.



---
OLD AGE HOME:MISSING THEIR BELOVED CHILDREN-WHO ARE RESPONSIBLE?
Bhopal:MMNN: JULY. 31, 2017

I happened to visit an old age home in my city, for attending the birthday celebration of my friends son. Though the celebrations went well and we thoroughly enjoyed the company of all the oldies here, but I felt something missing, leaving some unanswered questions in my mind, which I thought of penning down. A smile on their wrinkled faces and their lively charisma could hardly conceal the eternal pain in their last stages of life, despite the availability of materialistic comforts. They were still missing the company of their beloved children and loved ones, whom they loved from the bottom of their hearts and sacrificed a lot for their happiness. Some resided in the Apna Ghar, a home for the elderly by choice, while some were abandoned by their children, giving them no choice but to choose an old age home. Some came here out of despair while for some; circumstances played a vital role in bringing them here. It is rightly said that Parents are the bones on which Children cut their teeth. A lot has been talked about how tough parenting is and how much it demands, still the parent always selflessly contribute for their children. Parents consider them as their own piece of heart, and care so much for them, love them, caress them, cater to their needs and ensure their transformation to as a better human being and in this long process they eventually become old. Our life as a human being is marked by successive changes beginning from gestation and culminating into the death bed travelling through a life cycle phases like infancy, childhood, adolescence, adulthood and senescence. In this stage we gradually begin losing our vital mental physical capacities, which is the onset of ageing with time. Unlike earlier generations, when joint family culture was a mandate of the society, it has now become the relics of the past. Now, old and elderly are considered as a liability, which is possibly one of the biggest disadvantages of so called progressive modern society. Many questions strike our mind when we think upon it as a human being, Have we really become so mean and selfish Have we become so busy and self centered that we cannot invest even small portion of our time, love and money for those who had given their entire life, affection and money for us. Are we not abandoning our own creators During the visit, I took this opportunity to dig in to the lives of a few people there, and I was in a way happy that they chose to reside in the old age homes, rather than being subjected to the torture given by their own children.
When fate takes a call:
In the case of Blossom Singh Verma, fate played an important role. Her life turned topsy turvy after her husband was cheated in business and suffered huge loss. Marriage was never in my mind. I always wished to serve my parents who were ailing and wanted to be with them. Then my husband came with a proposal that even my parents can stay along with us so on the insistence of my family, I agreed to get married to him. I have a son and a daughter. Everything was running fine, we were well off and my husband had his business. Unfortunately, after we moved to Bhopal, my husband suffered a major loss in business. In that depression he just left us. I then suffered a paralytic stroke and my daughter became the leading lady of our house. She used to take care of her job and look after me and also bear the expenses of her younger brother, Blossom said. Then, she got an opportunity to work in Pune, which she was planning to resist because of my illness. My son is still pursuing his studies and I did not want to burden him more. So we decided that I move into an old-age home so that my children can first achieve their heights and then we will move in again together, she added.
Losing their loved ones:
A poet, a violinist and a lawyer a member of the family who didnt wish to be named, hailed from a wealthy peasants family from Hoshangabad. He completed his studies from Itarsi and came to Bhopal to practice law. Talking about his story he says, I am a man of my words. I went to Nagpur University to do law and also learnt short hand typing. My love for music, bought me to All India Radio where I worked for several years. I have four children, two sons and two daughters. After I left my job, post an argument with the IAS in charge, I practised criminal law, he said. All was good till my sons got married. Both my daughter-in-laws started demanding my property being transferred in the names of my sons. However, I opined that it be evenly distributed among all my children including my daughters. A few years after this argument began, my wife fell ill and eventually passed away three years ago. On the very same day when we concluded her last rites, I was utterly shocked when my sons came and asked me to be live my own life separately. But I had no other option. This is how, I came here. I loved my wife, more than I loved myself. With my sons leaving me, and my wife leaving abode, I feel as though, my life had no meaning and I began questioning my existence. I was so appalled that I immersed all my trophies, medals and certificates in the holy Narmada river along with the ashes of my wife and here I am waiting for death. These experiences have shaken me deeply and has questioned : Does humanity still exists or it is slowly dying its death & a day will come when there will be no room for elders? There is a serious need for the society to have a relook into this issue from humanity perspective and it is the moral duty of everyone make the elders feel good in the last stages of their life, when they need us the most.

ABOUT THE WRITER:DR.SMITA GUPTA



Dr. Smita Gupta is MBA ,Phd (Management)Dr .Gupta served an Director at management Institute.Her interests include working for child Sexual Abuse,Bachpan Bachao Andolan.She is also active member of the Think-Tank Forward india Forum.



---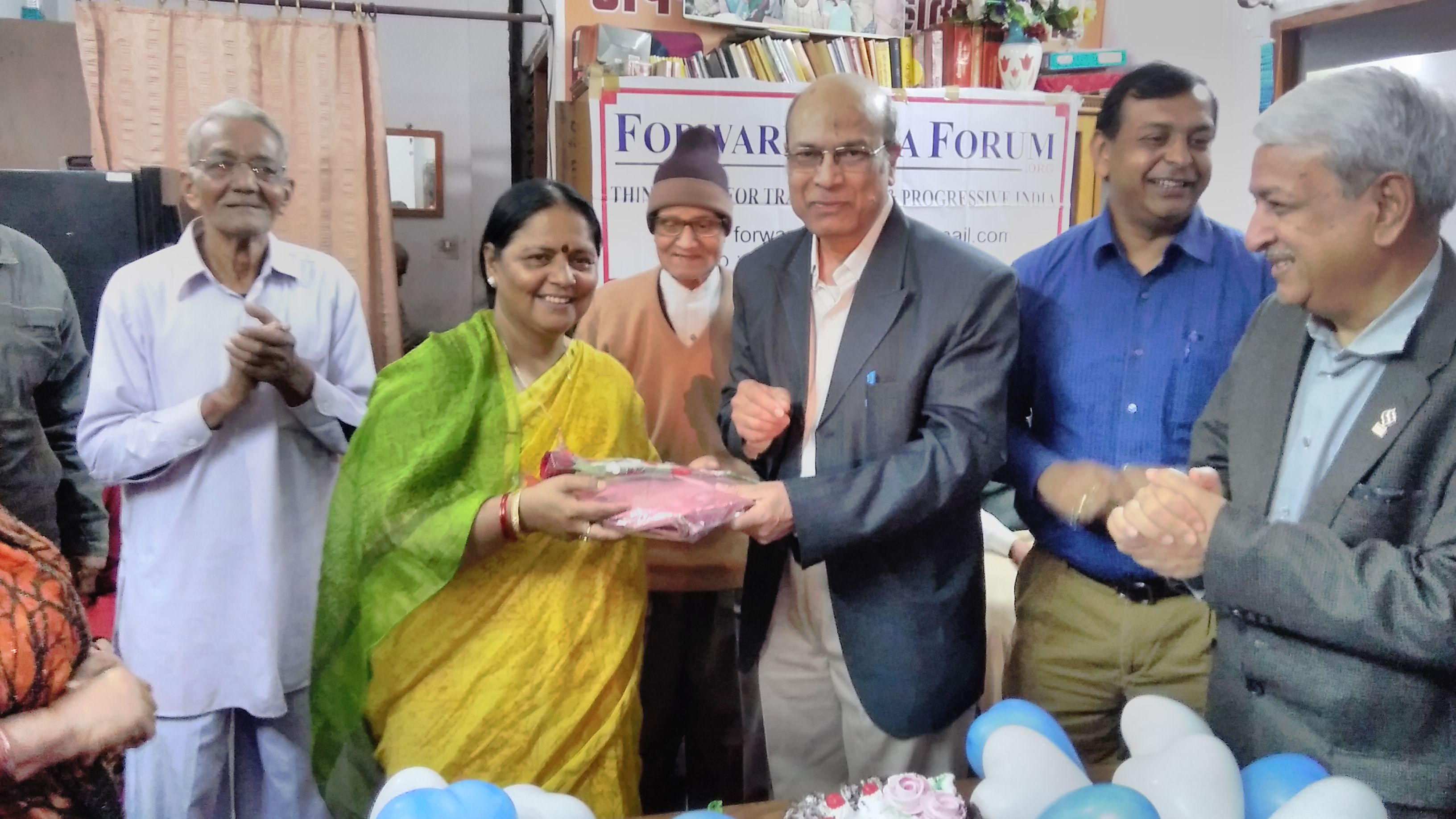 Metro Mirror - Forward India Forum and Deeshanjali celebrated Valentine's Day at ApnaGhar
Bhopal:MMNN: Feb. 15, 2017

Metro Mirror, Forward India Forum & Deeshanjali members celebrated Valentine's Day at the ApnaGhar oldage Home. On this occassion the inmates cut the cake and Biscuit packets were distributed.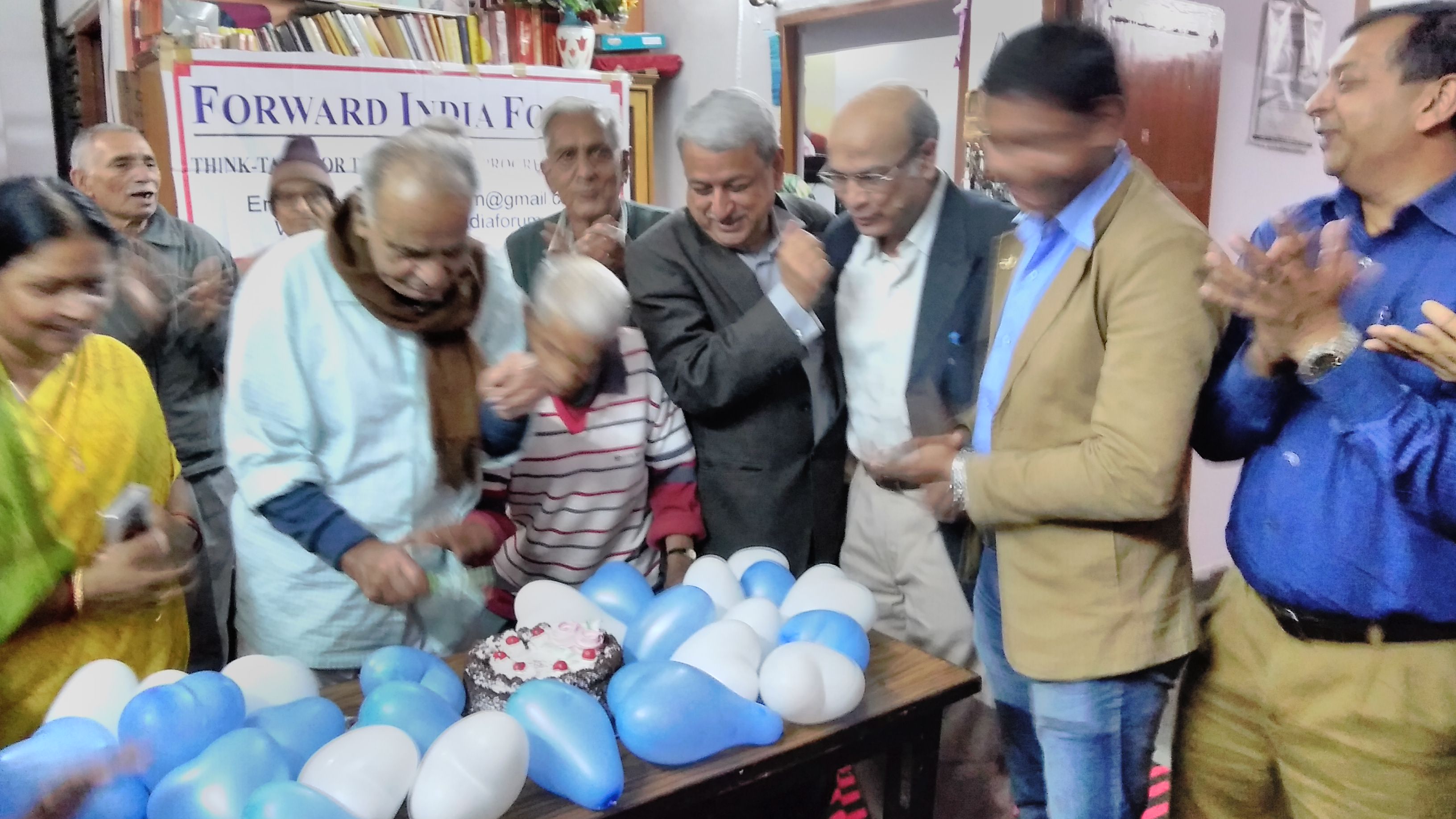 Mrs. Madhuri Mishra who founded and managing the ApnaGhar introduced the inmates and some of the inmates recited poems and done Acting to propose the elder Woman. The inmates include the Judge and a doctor abandoned by their family.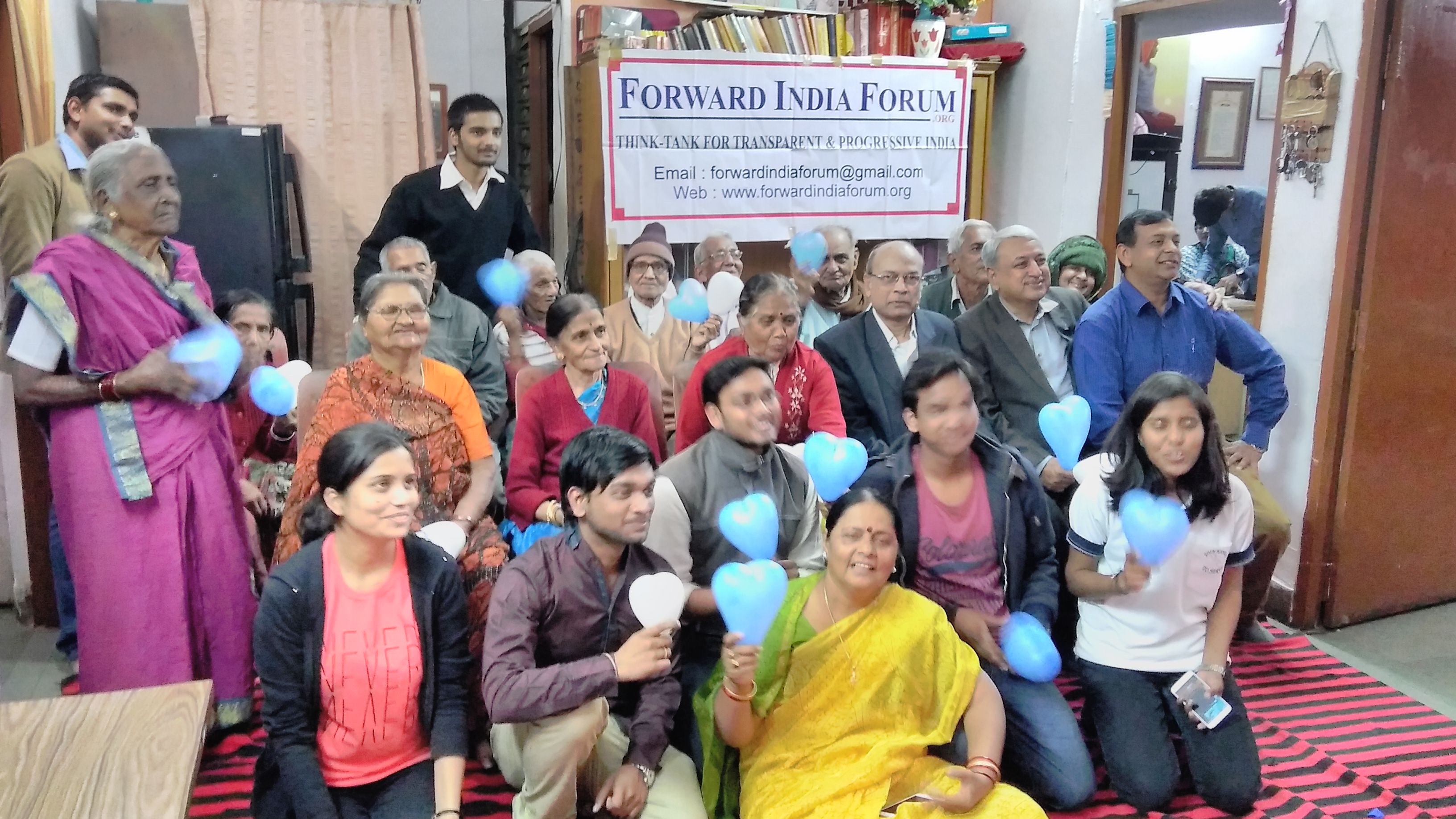 Mrs. Mishra told to MetroMirror, "we enjoy the company of elderly people and live as a big family. My husband, daughter and Bahu all help me to manage the ApnaGhar".
Dr. Anoop Swarup and Mr. Shiv Harsh Suhalka presented a shawl to Mrs. Mishra as a token of respect to her efforts to keep the inmates hapy and healthy.
On this occasion Deeshanjali founder Mr. Vijay Patidar, Mr. Vikas Saxena and the Volunteers were present.


---
Vishleshan Society to connect 3 lakh children of state to Dr Kalam Library
Our Correspondent : 3 Dec. 2016, Bhopal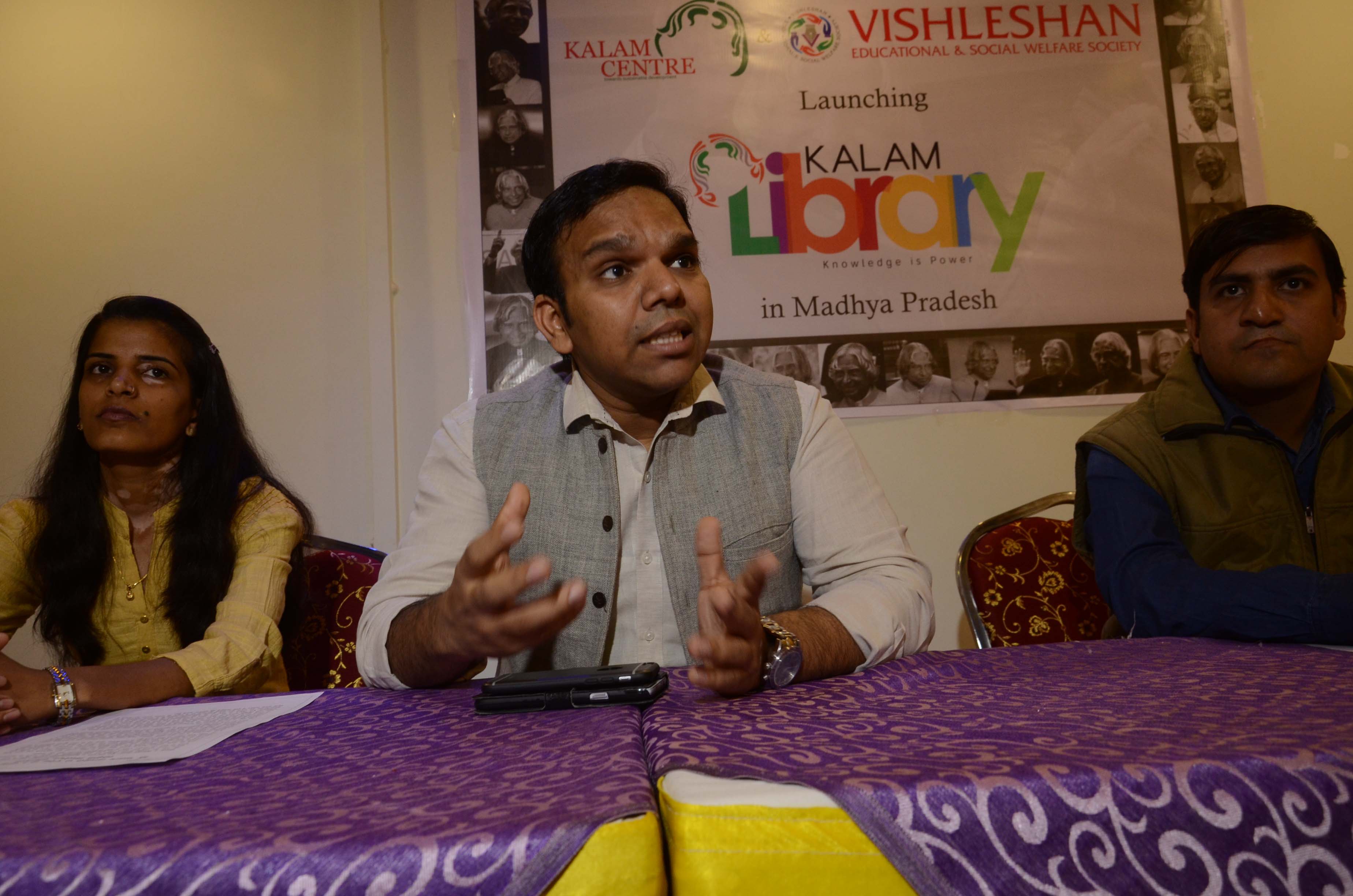 Former President and scientist Late Dr APJ Abdul Kalam always wanted the every child of the nation should get educated and gets easy access to books and opening a library is a step to fulfil his dream especially towards underprivileged children who cannot afford books.
Even if he is not with us but his dream and vision is alive with the efforts of his friend and renowned writer Srijan Pal Singh, who is working to bring his dream alive through Kalam Library Mission.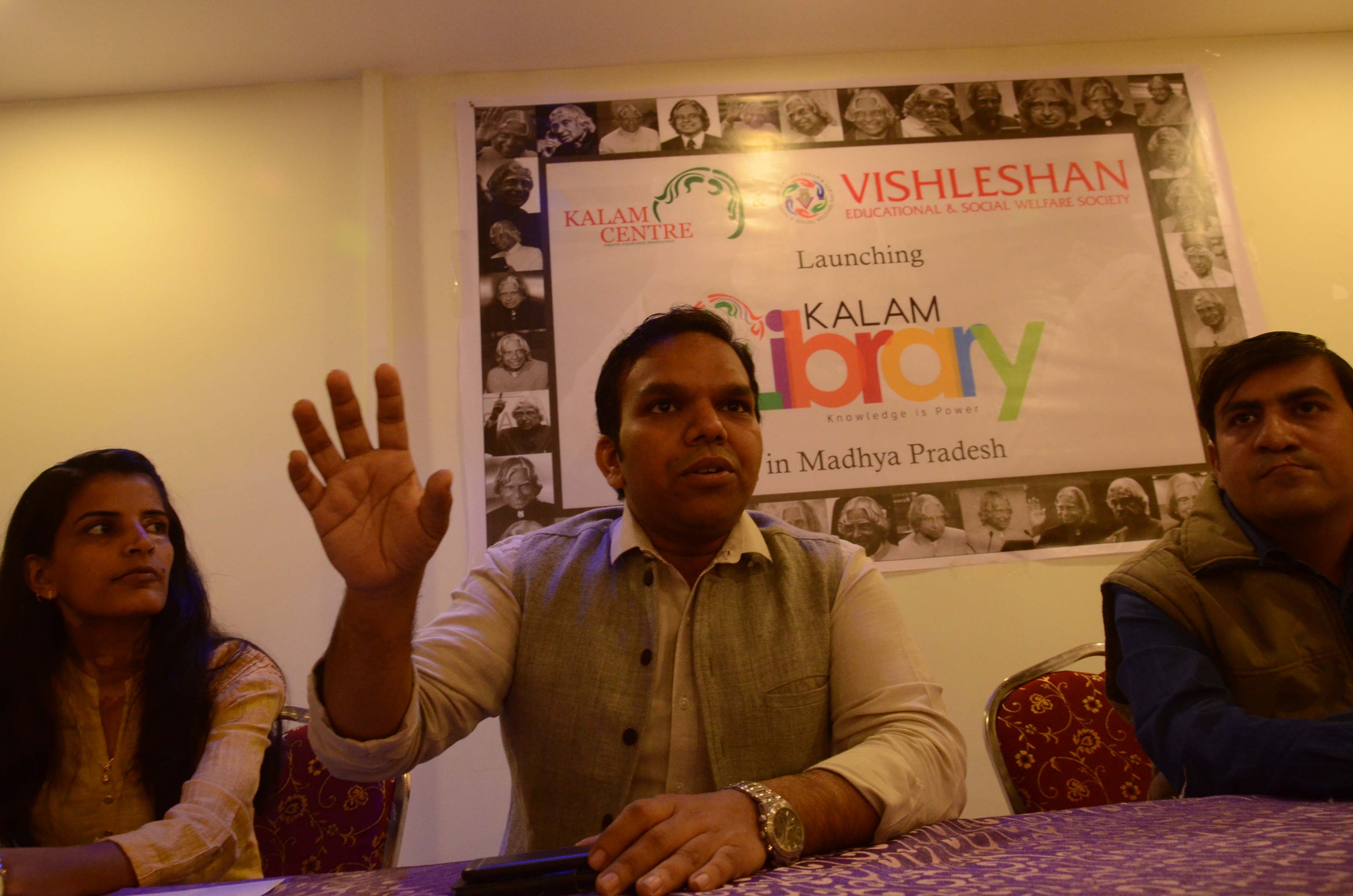 The mission is successfully running in 24 cities of Delhi, Maharashtra, Rajasthan and Gujarat where his fellow workers and supporters are taking donations of books and opening library in schools where children of slum areas come to study.
Shri Singh reached Bhopal today to expand his mission to Madhya Pradesh and joined hands with Vishleshan Educational and Social Welfare Society through an agreement for making books available at schools to deprived and underprivileged children.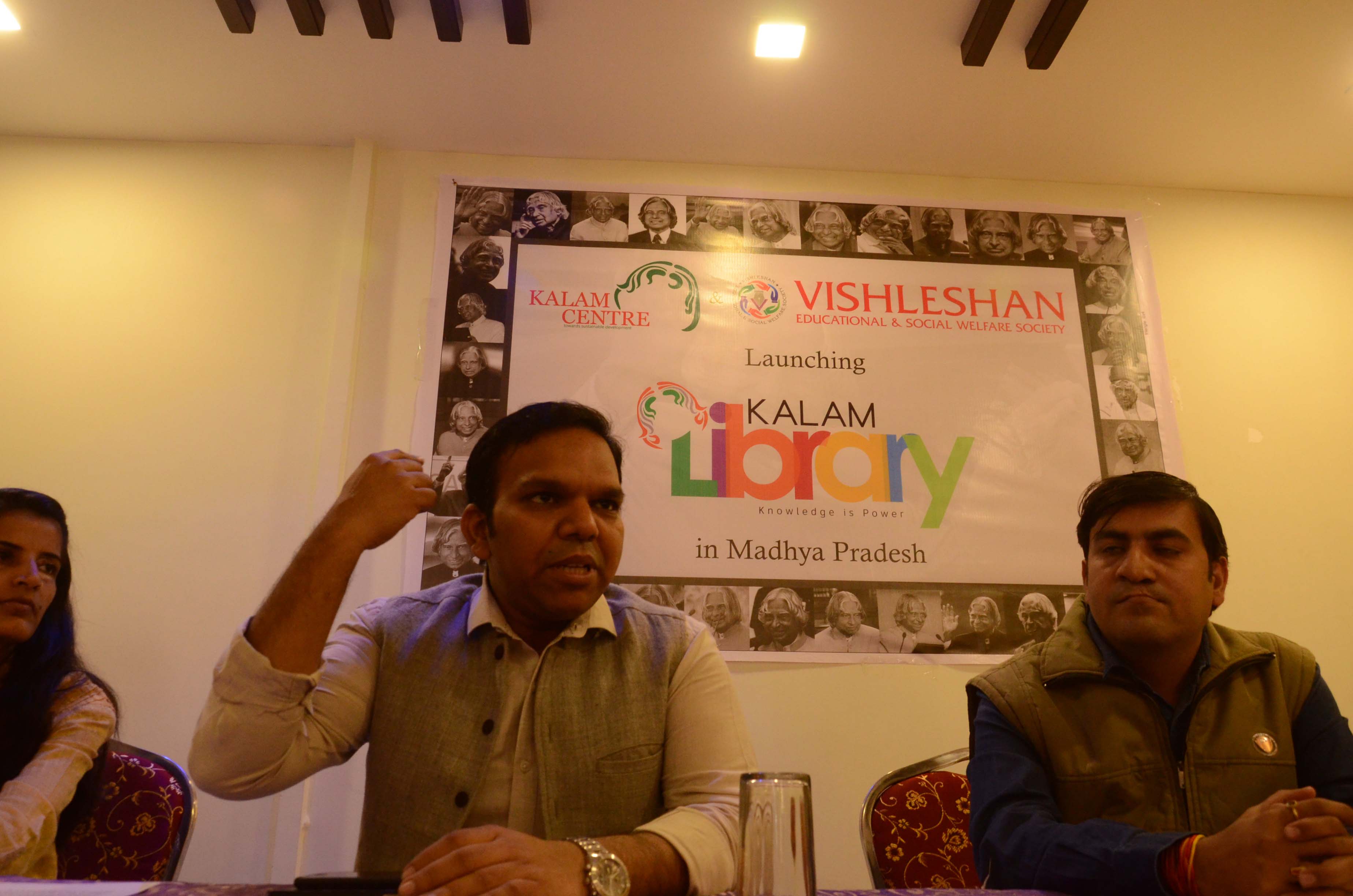 Deepak Motwani of Vishleshan informed that the Kalam Library Mission will mark its beginning in Madhya Pradesh from Bhopal and for the same the work has already started. After identifying schools the work of establishing library will be started.
People associated with the mission are gathering books and support from big renowned schools, students, parents, retired officials and minded social workers.
Shri Singh also said that donors can also share their experiences with the children of slum areas so that they can gain encouragement from their journey and experience.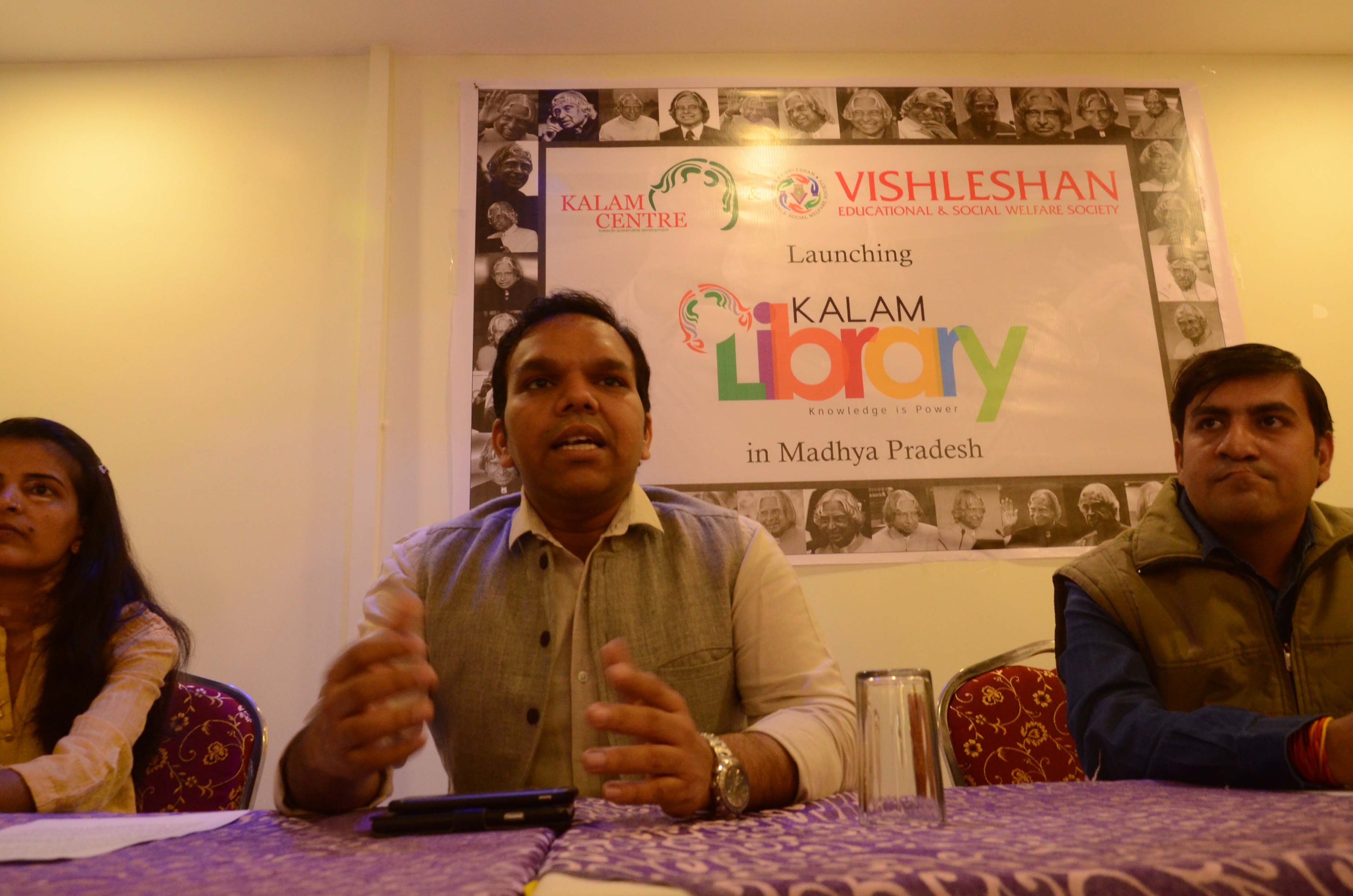 Deepak Motwani said that Vishleshan has been established by few youngsters of Bhopal who, from time to time, has been working to help the needy. With this mission, Vishleshan will be able to not only provide books to needy children but also in educating them.
He also said that those who want to donate books can contact him on his mobile number 8305188188 and also the schools who want to establish library in their schools can also contact him.
---
GIVING MEANINGFUL EDUCATION
Our Correspondent : 23 Aug. 2016, Bhopal
Behind some of the most innovative and impactful ventures in education are industry and business leaders, who have dedicated their energies and their money to improving education standards and opportunities in the country. With capabilities built for strong social response to education needs of India, these philanthropic ventures have brought a new life to education dissemination and awareness.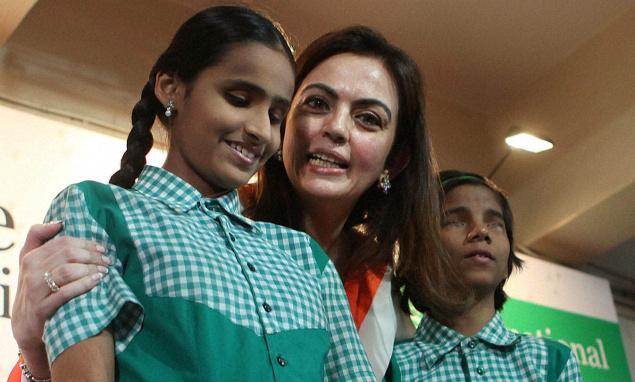 NITA AMBANI : RELIANCWE FOUNDATION
Launched in 2010, the Education For All(EFA) initiative of Reliance Foundation. Nita Ambani's Reliance Foundation is another major entity in the education business. The foundation is offering local schools logistical and financial support, and also building teacher capacity and infrastructure.
Education to more than 15,000 children across 12 schools has been provided through the foundation. "Through the Dhirubhai Ambani Scholarship, the foundation supports meritorious students across the country, including the differently abled," says a spokesperson of the foundation, adding these scholarships have benefited more than 10,000 students.
Within the school education system, the foundation is focusing more on secondary education. According to a study, 'Secondary education in India: Development policies, programmes and challenges', only 16 per cent of India's education budget is spent on secondary education compared with 62 per cent for primary education.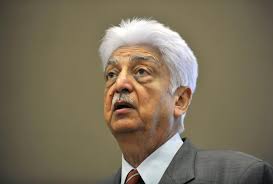 AZIM PREMJI FOUNDATION
Azim Premji, Chairman of Wipro, is a passionate philanthropist who has spent decades working with education.
Azim Premji Foundation is a not-for profit organisation that has been working for more than a decade now towards making deep, large scale and institutionalised impact on the quality and equity of education in India, along with related development areas. Any large scale educational change requires significant and sustained effort over many decades and can only be achieved through working at multiple levels as well as on several areas simultaneously. The Foundation today works in 8 states which together have more than 3,50,000 schools.
The Foundation, today, has institutes that are located at Karnataka (Bangalore, Yadgir, Mandya and Gulbarga), Rajasthan (Jaipur, Sirohi, Tonk, Barmer and Rajsamand), Uttarakhand (Dehradun, Uttarkashi, Udham Singh Nagar and Almora), Bihar (Patna), Chhattisgarh (Raipur and Dhamtari), Madhya Pradesh (Bhopal) and Puducherry.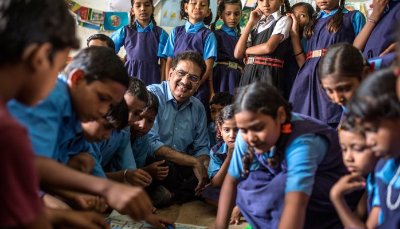 VINEET NAYAR : SAMPARK FOUNDATION
With 'Innovation led large scale social change' as the central idea, Sampark Foundation, founded in 2005 by Vineet Nayar, Former CEO, HCL Technologies Ltd. and his wife Anupama Nayar, is impacting lives of 3 million children studying in 50,000 schools in Uttarakhand, Jammu & Kashmir and Chhattisgarh; making it one of the world's largest primary school transformation initiatives by a Foundation.
It is estimated that out of 144 Million children studying in 714,000 public funded schools in India, over half cannot read simple English or recognize numbers beyond 99.
To significantly improve quality of education for 10 million of our children by 2020. Mr. and Mrs. Nayar have committed to invest INR 650 crores for promoting the cause of transformative learning through frugal innovation in government schools in India.
---
Foundation day celebrated of Pravah Skill Development Centre, Gurgaon
"NOT REGISTERING FIRs IN CASES OF VIOLENCE AGAINST WOMEN IS A PUNISHABLE CRIMINAL OFFENSE UNDER IPC"- JUSTICE K.G. BALAKRISHNAN, CHAIRPERSON, NHRC
NHRC THREE DAYS ITS OPEN HEARING AND CAMP SITTING IN BHOPAL CONCLUDES

Not Registering FIR in case of violence against women is a punishable criminal violence under Indian Panel Code (IPC). While addressing the media at RCVP Noronha Academy of Administration and Management in Bhopal today, Chairperson of Nation Human Rights Commission (NHRC), Justice K.G. Balakrishnan said that violation of human rights happens all over India. Juvenile Justice Board and Children welfare committee had been set up in all the States.
Cases regarding violence against women have been brought to the notice of DGP of Madhya Pradesh State and directed the DGP to sensitize the police officers on human rights issues. Justice Balakrishnan further said that providing proper infrastructure to schools for elimination of bonded and child labour, eviction of tribal people from forest areas, drinking water and sanitation in government educational institute etc are issues of major concern in the MP state. NHRC has recommended a health survey for around three thousand immigrant workers of Madhya Pradesh who are suffering from Silicosis. Talking about the Ratnagarh stampede, he further told media that apart from providing compensation to the families of victims, NHRC will also recommended for punishing negligent officers of administration, if found guilty.

The Chairperson informed the media the NHRC filed a case in Supreme Court of India on Silicosis Problems. The Chairperson of NHRC is also advises the disaster management officials to meet the crisis situations. Replying to a quarry of a journalist Justice Balakrishnan said that he has spoken to chief minister of Madhya Pradesh for a appointment of the suitable chairperson for the Madhya Pradesh Human Rights Commission.
NHRC Members , Justice Cyriac Joseph, Justice D. Murugesan and S.C Sinha are also participated in the Press Conference.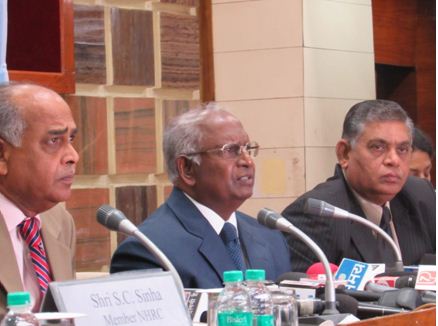 Justice K.G. Balakrishnan, Chairperson of NHRC addressing the media at RCVP Noronha Academy of Administration and Management in Bhopal today. Justice Cyriac Joseph and Justice D. Murugesan, Members, NHRC are also seen.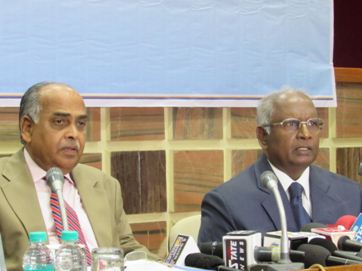 Justice K.G. Balakrishnan, Chairperson of NHRC addressing the media at RCVP Noronha Academy of Administration and Management in Bhopal today. Justice Cyriac Joseph, Member, NHRC is also seen.
Justice K.G. Balakrishnan, Chairperson of NHRC addressing the media at RCVP Noronha Academy of Administration and Management in Bhopal today. Justice D. Murugesan, Member, NHRC is also seen.
---
2nd Anniversary Celebrations of Yi Bhopal
CII Young Indians (Yi) celebrates its 2nd Anniversary by conducting free Dental checkup camp for underprivileged kids and donating recycled notebooks to the children.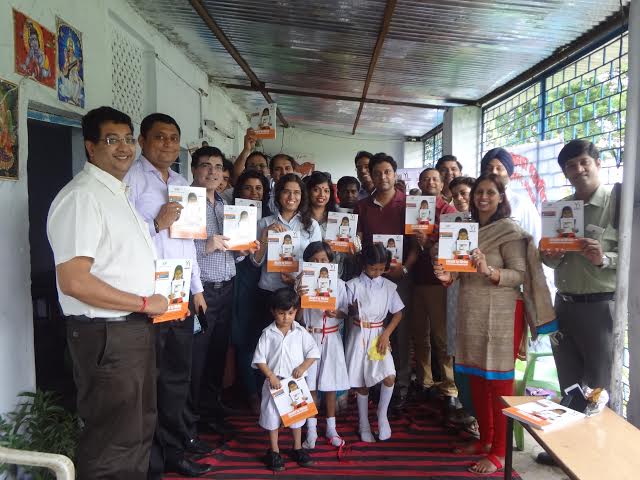 To make Yi 2nd anniversary a memorable day Yi conducted following activities at Glorious Academy School for underprivileged kids, Arera colony, Bhopal:-

Donation of recycled notebooks to underprivileged kids under Project "Right to Write":
This is one of Yi Bhopal Flagship projects. This year Yi have collected old notebooks from 10 schools around Bhopal and have rebound the unused pages out of them. The children from Glorious Academy are the first to receive these notebooks. Yi members distributed these notebooks by their own hands to the kids. 160 students were provided with these recycled notebooks in the event. This is the second year of the activity. In the event the kids were also explained about the importance of environment protection. This year the project is supported by Jagran Lakecity University, Bhopal.

In an initiative to contribute towards the Environment, Education Sector and society wherein Yi have taken up the activity of providing Notebooks to the students in need of it. This activity is known as "Right to Write". Yi does this by collecting used notebooks from various institutions and rebinding the unused pages out of them.
Yi Bhopal Chairperson Mr.Mihir Merchant, Co-Chairperson Ms. Prakriti Jain, Project owner Mr. Rakesh Sukhramani along with other Yi members were present at the ceremony and distributed sweets, notebooks and chocolates.

Free Dental Healthcare Camp: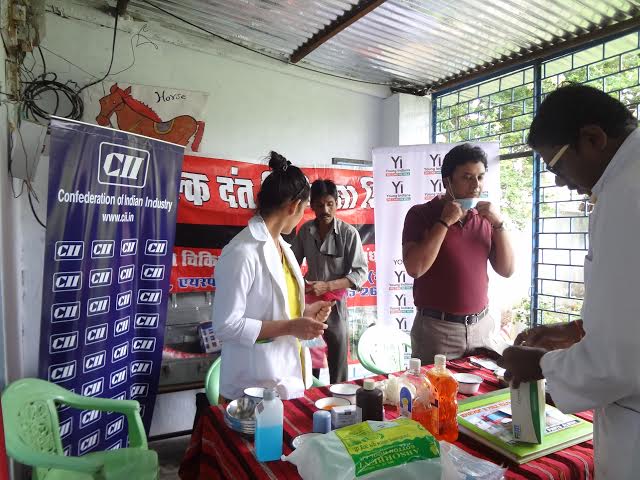 CII-Yi with the help or Rishiraj Dental College organized the free dental camp in Glorious Academy, Arera Colony ,Bhopal, with the support of Rishiraj College of Dental Sciences and Research Centre, Bhopal. Dr.Arpan Shrivastav along with his dental experts done the dental check-up of 160 children and 12 adults. Doctors explained the importance of dental health in life and gave tips to keep the teeth healthy.

About Yi Young Indians
Young Indians (Yi) is an integral part of the Confederation of Indian Industry (CII), a non-government, not-for-profit, industry led and industry managed organisation playing a proactive role in India's development process. Yi was formed in the year 2002 with an objective of creating a platform for young Indians to realise the dream of a developed nation. Yi has around 1650 direct members in 33 chapters, and engages around 10500 students through student nets, under the brand 'Yuva'. The Yi membership includes young progressive Indians between the age group of 21 & 40 and comprises entrepreneurs, professionals and achievers from different walks of life. "To become the Voice of Young Indians Globally" being the vision of Yi, it provides a platform for young Indians to participate in and contribute by becoming an integral part of the Indian growth story. Yi's work is divided primarily into three groups; "Youth Leadership", "Nation Building" and "International Engagements". With eleven years of glorious past and decades ahead that promise nothing short, Yi intends to become a larger movement of young people and promote the attitude of "We Can, We Will".
---
Young Indians and UNICEF to work together on promoting child rights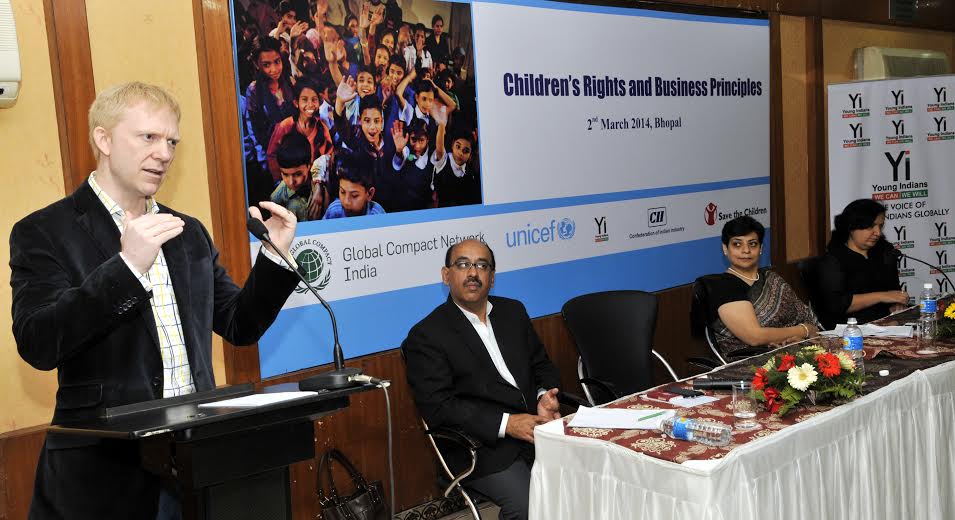 UNICEF and Young Indians, part of Confederation of Indian Industry had organized a meeting on 'Children's Rights and Business Principle' at Bhopal today.
Speaking at the meet, Trevor Clark, Chief of Field Office, UNICEF office for Madhya Pradesh said that business can play an important role in respecting child rights in their business and also be part advocating of child rights within the State.
While addressing Young Indians group he said that 'children are vulnerable and need support of the State and all other stakeholders including corporate. State of Madhya Pradesh has a challenge when it comes to its children - wherein 56 children out of every 1000 newborn die before their first birthday, 73 new born out of every 1000 before their fifth birthday, 57.9 per cent children under age of 3 years are underweight, 3.5 % children are engaged in work and in last ten years State has seen decline in child sex ratio. '
Bhavana Banerjee Yi Bhopal Chair spoke on the Yi and UNICEF partnership and also shared about the work Young Indians are doing nationally and in Madhya Pradesh. She said that Bhopal chapter is part of 32 chapters of Young Indian and has 5 student nets. YI is an integral part of CII and is committed to work on advancing social issues. She added that concept of child rights is new to YI, though they have been doing work for children, but it will be exciting to move forward on work children rights and business principle.
Lalita Sachdeva Resource Mobilization Specialist from UNICEF India made presentation on children rights and business principle and that it outlines three cores actions to be taken by the corporate which included policy commitments, due diligence and remediation. It goes beyond respect of children rights to next step of supporting and promoting children'\s rights.
Anil Gulati, Communication Specialist UNICEF office for Madhya Pradesh spoke on the child rights and moderated the meet and the discussions. Mihir S Merchant Chapter co chair and Prakriti Jain YI Co-Chair designate were part of the meeting along with other 15 Yi members from various business groups. Yi and UNICEF will work together on task force to work on key child rights issue to take the agenda of Children's Rights and Business Principle forward in Madhya Pradesh.
---
RAVEENA TANDON THADANI STARS IN NEW PETA CAMPAIGN : 'PUPPY LOVE: ADOPT, DON'T BUY!'
Actor Appears With Rescued Dogs to Promote Adoption of Homeless Animals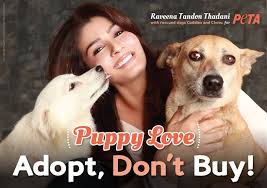 Mumbai – Just after adopting two dogs who were found struggling in the recent monsoon rains, Raveena Tandon Thadani is teaming up with People for the Ethical Treatment of Animals (PETA) India for a brand-new ad campaign that encourages everyone to follow her example. In the ad, Raveena appears with her beloved dogs Chotu, a "community dog" whom she brought home off the street, and Cuddles, who was adopted from an animal shelter, next to the words, "Puppy Love. Adopt, Don't Buy!" The ad was shot by ace photographer Pavitr Saith. Raveena's hair has been styled by Jayshree Thakkar and the make-up has been done by Bianca Louzado.

Raveena also sat down for a video interview with PETA in which she explains why she was inspired to adopt all five of the dogs with whom she shares her life. "I would rather help an animal in distress rather than just go and buy another dog", she says. "These dogs, these animals deserve a chance and they need our help, they need our love, they need our help, they need our love, they need our compassion."

There are more reasons to choose Indian community dogs: Every time someone buys a dog from a breeder or a pet shop, a dog on the streets or in an animal shelter loses his or her certain exaggerated physical traits, are susceptible to hip dysplasia, heart defects, epilepsy and eye and ear infections.

This is not Raveena's first campaign for PETA. She previously wore a bloody snake print gown in an ad that pointed out how "Wearing Exotic Skins Kills."
---
SONAKSHI SINHA STARS IN NEW PETA AD IN ADVANCE OF INTERNATIONAL HOMELESS ANIMALS DAY URGING FANS TO PDOPT CATS AND DOGS AND ALWAYS STERILISE THEM
Bollywood Star and Long-Time PETA Supporter Knows Firsthand the Joy of Rescuing a Loving Animal Companion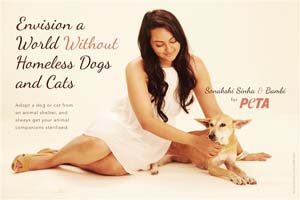 Mumbai – Sitting with her canine friend Bambi, Bollywood actor Sonakshi Sinha stars in a brand-new print ad for People for the Ethical Treatment of Animals (PETA) India next to the words "Envision a World without Homeless Dogs and Cats. Adopt a dog or cat from an animal shelter, and always get your animal companions sterilised" released just in time for International Homeless Animals Day. The ad has been shot by leading photographer Russi Modi and her hair and make-up was done by Nileysh Parmaar.

Sinha and PETA India want all prospective animal guardians to avoid greedy breeders and pet shops, which only make the homeless cat and dog crisis worse and to adopt their animals from a shelter or take in a cat or dog from the streets instead. Sinha is a long-time supporter of PETA India, and since her college days, she has been rescuing animals – including her beloved dog Nancy, whom she lived with for 14 rewarding years.

Earlier, Sinha had also starred in a video for PETA that explained how important it is to always to have cate and dogs sterilized. The stunning video was directed by top Bollywood director Tarun Mansukhani. Broadcast-quality videos of different lengths can be found here:

http://petaav.com/4broadcat/compan_773.2_sonakshi_sinha_30_v1.htm
http://petaav.com/4broadcat/compan_773.2_sonakshi_sinha_30_v1.htm

"Breeders, pet stores and people who don't sterilize their animals are responsible for all the animals who end up homeless", says Sinha. "Every time someone buys a dog or cat from a breeder or pet store, a homeless animal roaming the streets or waiting in an animal shelter loses a chance at a home and a good life."
Across India, stray dogs and cats struggle to survive on the streets. Many of them starve to death or are injured, abused or hit by vehicles. Countless others are left to languish in animal shelters because there aren't enough good homes for them.
Sterilising one female dog can prevent 67,000 births in six years, and sterilising one female cat can prevent 420,000 births in seven years. Sterilisation helps keep animals off the streets and out of shelters, and sterilized animals also live longer, healthier lives and are less likely to roam, fight or bite.
Sinha started her career as a model and walked the runway during the Lakme Fashion Week in 2008 and 2009. She made her acting debut in the 2010 film Dabangg, for which she won the Star Screen Award for Most Promising Newcomer, the Zee Cine Award for Best Female Debut, the name a few. Sinha has some top films lined up – Once Upon a Time in Mumbai Dobaara, Rambo Rajkumar and Bullet Raja – with some of the biggest names in Bollywood.
---
PETA HOLDS NATIONAL WORKSHOP WITH MAFSU TO PROMOTE HUMANE TEACHING METHODS FOR VETERINARY STUDENTS; VETERINARY COUNCIL OF INDIA PRESIDENT A KEYNOTE SPEAKER
Veterinary Professors From Colleges and Universities Across India to Attend

Mumbai – Following a letter from People for the Ethical Treatment of Animals (PETA) calling for an end to veterinary science instruction using the corpses of animals killed specifically for dissection for anatomy lessons, Maharashtra Animal & Fishery Sciences University (MAFSU) is phasing out the cruel practice. In a letter sent to its various colleges throughout the state, MAFSU wrote, "Replacing live animals with advanced technology is not only humane but also a legal requirement as per Chapter IV of The Prevention of Cruelty to Animals Act, 1960". In addition, the university – in association with PETA – is organising a national workshop to familiarise anatomy and surgery department faculty from veterinary colleges all over India with humane methods of educating students, such as obtaining cadavers ethically and using models and computer simulation programmes. The keynote speakers at the 6 June workshop at Bombay Veterinary College include Professor AK Misra, the vice chancellor of MAFSU; Lt Gen (Retd) Dr Narayan Mohanty, the president of the Veterinary Council of India; and Maj Gen (Retd) Dr RM Kharb, Chair of the Animal Welfare Board of India. Professor MSA Kumar from Tufts University will be the lead facilitator.

More than 70 delegates from the surgery and anatomy departments of 37 veterinary colleges in India will attend the workshop including faculty from Andhra Pradesh, Assam, Bihar, Chattishgarh, Gujarat, Haryana, Himachal Pradesh, Jammu and Kashmir, Jharkhand, Karnataka, Kerala, Madhya Pradesh, Maharashtra, Mizoram, Orissa, Puducherry, Punjab, Rajasthan, Tamil Nadu, Uttarakhand, Uttar Pradesh and West Bengal.

"PETA commends Maharashtra Animal & Fishery Sciences University for working to put an end to the cruel and unnecessary practice of killing animals to teach anatomy and for helping other veterinary colleges in India follow suit", says PETA India's director of veterinary affairs, Dr Manilal Valliyate. "Soon, veterinary students who want to dedicate their lives to alleviating animal suffering can attend anatomy classes knowing that they didn't cause an animal to suffer."

Every year, an estimated 1,000 calves are killed in India to teach veterinary anatomy and surgery to students, and thousands of frogs, rats, guinea pigs and rabbits suffer and die in college laboratories. Nearly every published comparative study in science-education literature has concluded that non-animal methods – including computer simulations, interactive CD-ROMs, films, charts and lifelike models – teach anatomy and complex biological processes as well as or better than inhumane and archaic animal laboratories.

Because of its inherent cruelty to animals, dissection can deter students from achieving in the sciences. Research has shown that a significant number of students at every educational level are uncomfortable with the use of animals in dissection and experimentation, and some even turn away from careers in science rather than violating their principles.

For more information, please visit PETAIndia.com.
---
THOUSANDS ENCOURAGE MoEF MINISTER TO PROHIBIT DOLPHINARIA INDIA
Letters pour in to the MoEF encouraging a formal legislation on prohibiting captive dolphin facilities in India

DELHI (May 9th): Famous dolphin advocate Ric O Barry, OBE Virgina Mckenna, Sanctuary Asia founder and prominent wildlife conservationist Bittu Sahgal, National Wildlife Board, Earth Island Institute, Born Free Foundation,ENPA- Italy, national and global animal protection and conservation organisations and thousands of dolphin friends from around the world encourage Jayanthi Natarajan, Minister for Environment to legislate the prohibition on keeping cetaceans (dolphins & whales) in captivity in India. This support has been brought about by an intensive national campaign to save dolphins from captivity in India led by the Federation of Indian Animal Protection Organisations (FIAPO).

A FIAPO spokesperson said, "Shrimati Jayanthi Natarajan has recently stated that she will not allow captive dolphin facilities known as dolphinariums in India. This is a hugely encouraging step in the right direction and we have had a tremendous global show of support and gratitude for the Minister's progressive actions including more than 3000 supporters pledging to never visit a facility holding captive cetaceans. We now hope that she will actively legislate a complete prohibition on the keeping of cetaceans in captivity in India."

It is well known that dolphins suffer in captivity. They are extremely intelligent, self-aware beings with emotions, feelings and close relationships to one another and call the vast and dynamic oceanic habitat, home. Removing dolphins from the ocean and putting them into small tanks or sea pens in dolphinariums and making them perform for commercial entertainment, is removing a significant part of who they are as dolphins and forcing them to endure a life of misery in captivity.

Several proposals to establish commercial marine mammal captive facilities or dolphinaria have been put forth by Maharashtra, Delhi, Kerala, Goa, Gujarat, Andamans and Lakshadweep. These mega development projects not only threaten eco-sensitive coastal areas but also promote animal cruelty in the form of marine mammal captivity.
---
HARD KAUR GIVES HARSH RAP TO CIRCUSES THAT STILL USE ANIMAL IN NEW PETA AD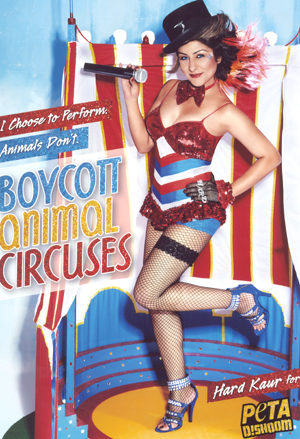 Animal are Involuntary Performers , Says Patiala House Actor and Iconic Hip Hop Artist In Advance of world circus Day.
Mumbai -Wearing black fishnet nylons and a sexy ringmaster outfit next to the caption . "I choose to Perform Animal don't Baycott Animal Coircus ". sultary singer and actor hard kaur appears im a brand new ad for People for the Ethical Treatment of Animal (PETA ) India in advance of World Circus Day (21th April . ) kaur who is the first Indian female rapper and PETA want people to know that circuses force animal to perform unnatural and often painful tricks through fear of punishment. The ad was shot by ace photographer vishesh verma and kaur's outfit was style byHazel Paul with hair anf make up by Berzin Irani The broadcast quality link to the video with kaurs interview and behind- the-scenes can be found here: