HEALTH & DOCTOR'S DIRECTORY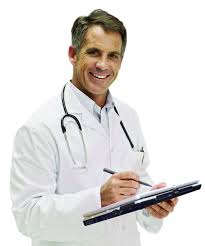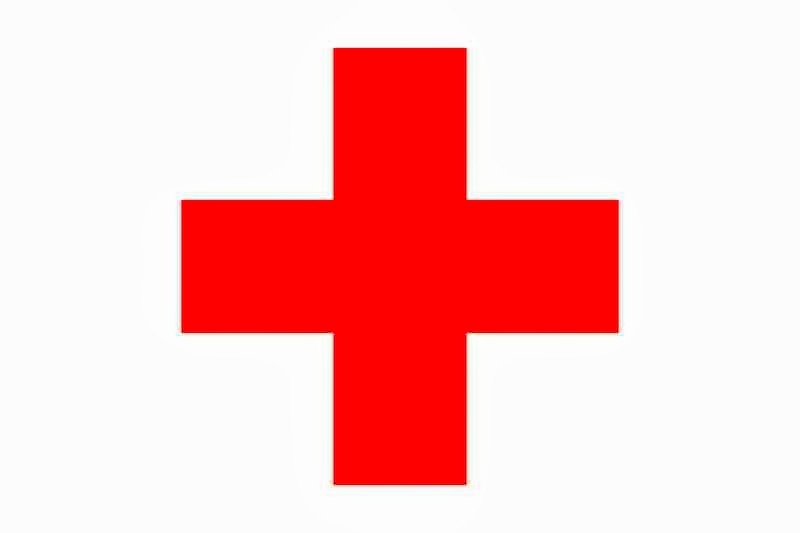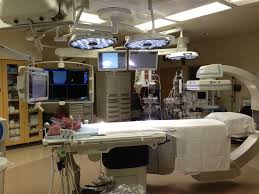 ADVERTISE HERE




DURATION

RATES

Free Ad in Any Newspaper


1 Month 6,000/- -
3 Month 12,000/- -
6 Month 20,000/- worth 10,000/-
---
---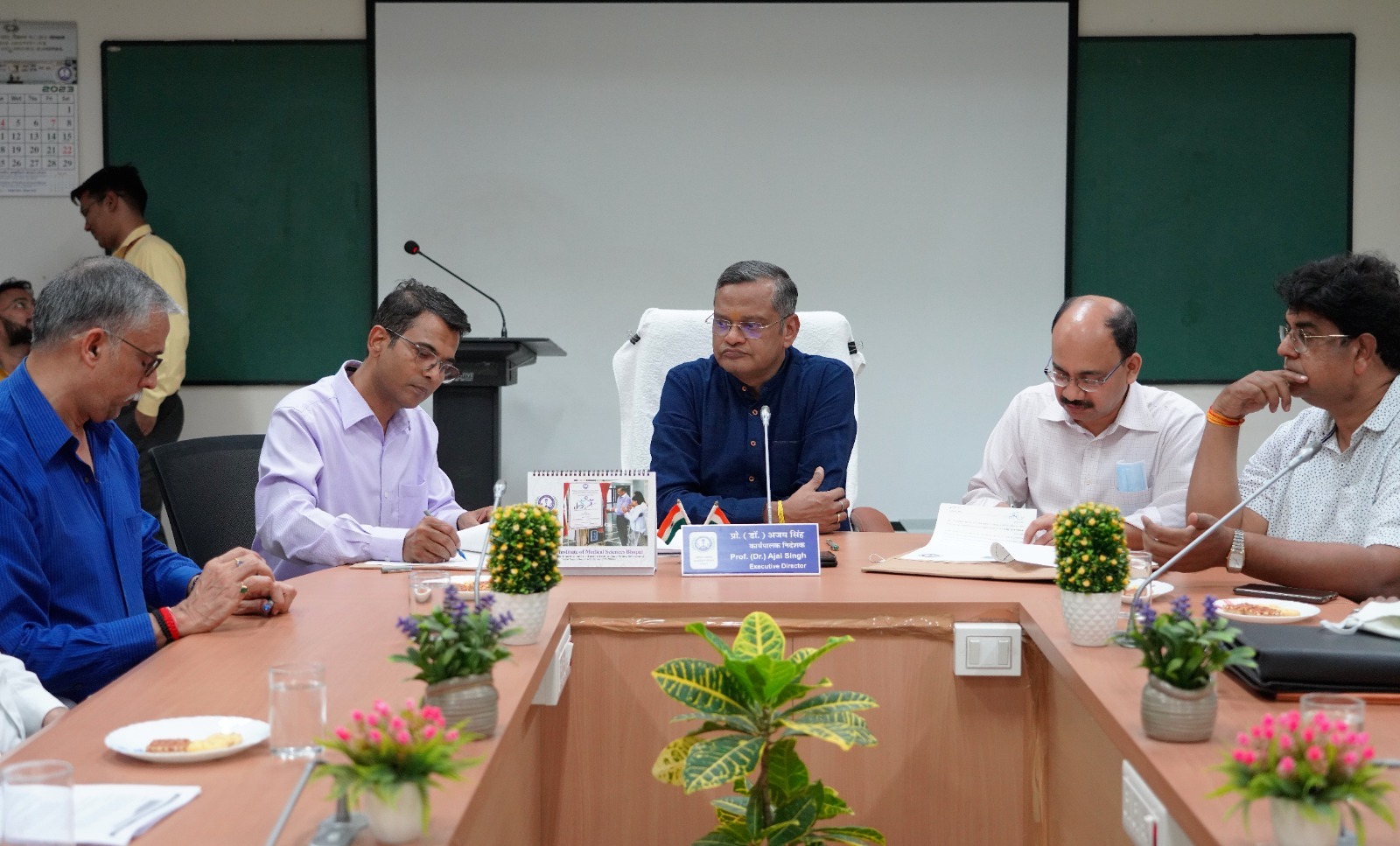 AIIMS Bhopal and MANIT Bhopal sign MoU to improve academic cooperation and research in health sciences and engineering.
Bhopal:MMNN: 19 April 2023

Bhopal.All India Institute of Medical Sciences (AIIMS), Bhopal and Maulana Azad National Institute of Technology (MANIT), Bhopal have signed a Memorandum of Understanding (MoU) on 18th April 2023 to increase academic cooperation & stimulate research in the field of health sciences and engineering. The MoU was signed by Col. (Dr.) Ajit Kumar, Deputy Director (Admin), AIIMS Bhopal and Dr Manmohan Kapshe, Dean (Research & Consultancy), MANIT Bhopal. During the MoU signing ceremony, Dr. Ajai Singh, Executive Director & CEO, AIIMS Bhopal emphasised on the importance of effective partnership between the institutes which should eventually result in enhanced translational research with a societal impact and further provide solutions to policy makers. AIIMS Bhopal is an autonomous Institute of National Importance (INI) functioning under the Ministry of Health and Family Welfare (MoHFW) with the objectives of correcting regional imbalances in the availability of affordable and reliable tertiary healthcare services, augmenting facilities for quality medical education to create a critical mass of healthcare professionals and conducting research in the country relevant to the area. MANIT Bhopal, on the other hand, is one of the seventeen Regional Engineering Colleges of India in the year 1961established with total commitment to quality and excellence in academics with the mission to produce technical professionals abreast with competence, logical mindset, moral and ethical values and inner strength synchronous with the futuristic requirement of global business to strengthen the national economy. The MoU between the two institutes will focus on mutually beneficial relationship built on academic and scientific cooperation including exchange of ideas on research, publications, academic programs, and research projects in the fields of healthcare engineering and technology.
---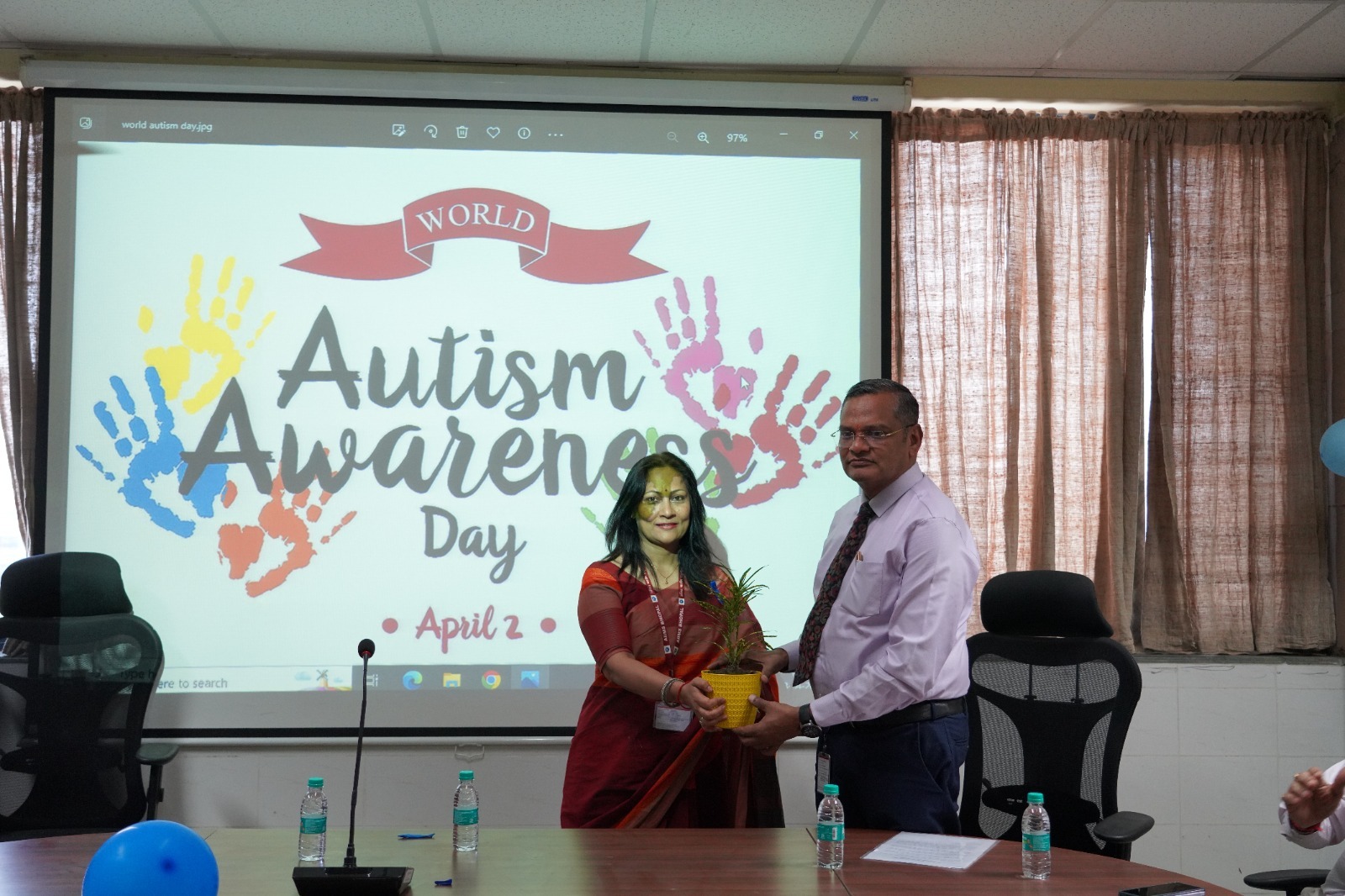 DEPARTMENT OF PEDIATRICS, AIIMS BHOPAL CELEBRATED WORLD AUTISM DAY 2023
Bhopal:MMNN: 22 March 2023

Bhopal."WORLD AUTISM DAY 2023" was celebrated with full enthusiasm and participation from entire Department of Pediatrics . World Autism awareness day is celebrated on 2nd April to emphasize the need to improve the support to children with Autism and to help them merge with the society and lead a meaning life. The theme for this year on world autism awareness day is "Transforming the narrative: Contributions at home, at work, in the arts and in policymaking".
The celebration began with Awareness talk by Dr Nida Senior Resident(Pediatrics) at Pediatric OPD area about Prevalence of Autism , early identification, characteristic impairment in social communication and social interaction and the presence of restricted interests and repetitive behaviour.
A Drawing competition for the kids suffering from Autism Spectrum Disorder(ASD) was conducted and it was moderated by Dr. Amber which was thoroughly enjoyed by kids. On continuum of celebration a welcome speech was given by Prof. (Dr.) Shikha Malik (Head, Department of Pediatrics) highlighting early recognition of Autism being very important for early intervention and better outcome. Dr. Keerti Swarnkar highlighted the importance of screening of ASD and discussed about the services provided at AIIMS Bhopal. Dr.Jagmeet Kaur Chawla spoke about Role of support groups in appropriate management of autism. The management of ASD requires multidiscipilinary approach involving Pediatrician, Child Psychologist , Psychiatrist , speech and Occupational therapist which provide comprehensive care to the child. Dr Ashish Pakhre, child Psychiatrist, Dr Anuradha Kushwah child Psychologist and Mrs Bhumi Bhagwatkar, occupation therapist stressed about the role of different therapies in the management of ASD.
The address about the problem of autism and its most beneficial solution being interdisciplinary approach was stressed upon by Director Prof.(Dr.) Ajai Singh Sir and he stressed the need of screening of ASD in all children at 18 and 24 months of age and also he stressed about the need of awareness programmes in the society. The Dean, Prof.(Dr) Rajesh Malik Sir and the Medical Superintendent , Prof.(Dr) Shashank Purwar congratulate the Department of Pediatrics for successful conduction of event. It was followed by the prize distribution to little shining stars for their performances .Parents of those children of ASD share their experience during this journey with us and share the difficulties faced by them.
Vote of thanks was given by Dr. Yogendra. It was attended by all faculty members, senior residents, postgraduates and supportive staff of the Institute especially department of Pediatrics, Psychiatry, PMR. The programme went in to a big success only because of immense trust and support from the family of AIIMS Bhopal.
---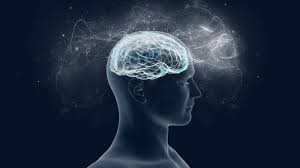 Mental Health
Bhopal:MMNN: 22 March 2023

Bhopal. I attended one session of the seminar on the 'Latest Trends in Mental Healthcare'.
The World Health Organisation defines mental health as a "state of well-being, where an individual realises his capabilities, can cope with normal stressors of life, work productively, and is able to contribute to his community". Any deviation from this, results into various degrees and varieties of mental illness. It is observed that cases of mental illness are increasing in India. Approximately 10% or 15 crore Indians require some psychological or psychiatric help. Out of these about one crore people are in deplorable situation and cannot take care of themselves. A big awareness drive is required to consider the mental illness as any other illness. The feeling of stigma attached to the mentally sick person and to the family members must be removed. Depression and anxiety are the most prevalent mental illness and almost everyone suffers from it at some stage of his life. Persons under depression also have suicidal tendencies. A psychiatric treatment can easily treat even in the most severe depression. The government has allotted over 900 crore for mental, at some stage of your life people under depression also have suicidal tendencies. A psychiatric treatment can easily treat even in the most severe depression. The government has allotted over 900 crore or mental illness, but this amount is nothing compared to the gigantic scale of mental illness. Presently we have only 9000 psychiatrists in India whereas minimum four times of this number are required to attend to this problem. The public support and political will are prerequisites for tackling this problem.
Sh. NK Tripathi...The Writer is IPS( Retd) ExDGP , Presently serving as VC Malvanchal University, Indore
---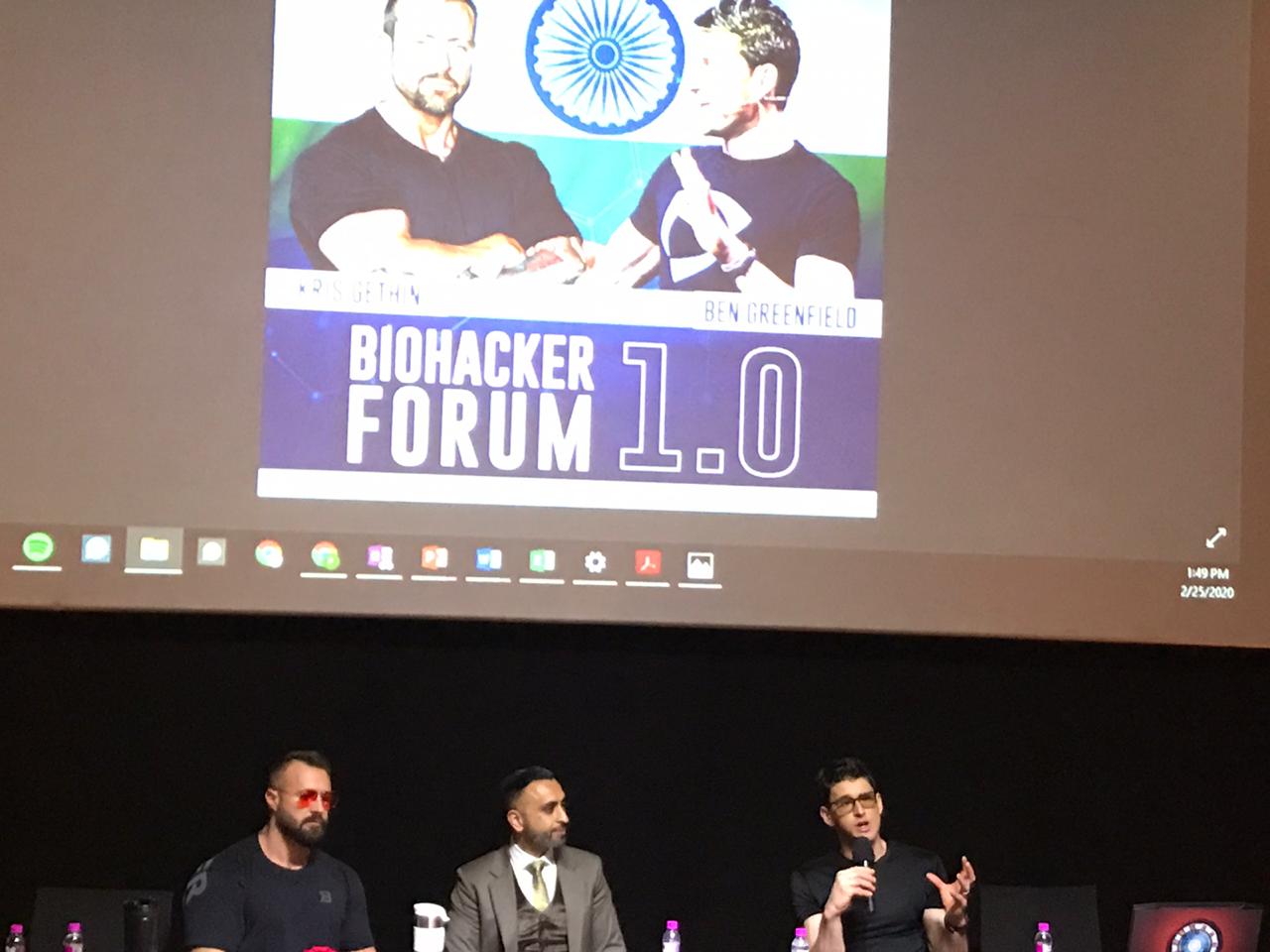 Delhi World Fitness Event Press Release : World Renowned Biohackers Ben Greenfield and Kris Gethin, explain how to hack your life to live longer?
Bhopal:MMNN: 26 February 2020

Bhopal.Physique Global in association with Hammer strength presents India's first ever Biohacking Forum 1.0 with international experts Jag Chima, Kris Gethin and Ben Greenfield at Roseate House, Aerocity, New Delhi here today.
Biohacking is the buzzword these days all across the world and entering India. Jag Chima, CEO of Physique Global said "We want to make science backed education available to everybody, but also make it relative. The quality of life has drastically decreased over the years; it doesn't have to be that way. By making small changes and more informed choices daily can make significant change to people's life. Never has India seen a platform where world class and scientifically proven education has been delivered by some of the world's best such as Ben Greenfield and Kris Gethin who are pioneers in their space.
Kris Gethin, who is the man behind the unbelievable transformations of Hrithik Roshan, Mahesh Babu, John Abraham and other bollywood actors is one of the two main speakers at the Biohacking Forum.
When asked about the current scenario on fitness and Biohacking space in India compared to the West, Kris stated "We are making great strides in the initial stages of biohacking in India by using our international network and existing platforms as leaders in the health and fitness industry.
Through our Kris Gethin Gyms franchise, Bollywood celebrity transformations, Physique Global athletes, biohacking retreats and a biohacking podcast, we have been positively influencing India to biohack their health and their biology to increase their life and health-span. It's still in its primary stages worldwide but only infant stages in India.
I have been implementing many forms of biohacking since 2014 and for my clients since 2016. After witnessing the huge increase in people's health and athletic performance, we want to rapidly expand awareness, knowledge and product development in India as we have already seen in the US and Europe".
Ben Greenfield speaking to the press when asked about Biohacking said among the books in his library, nearly a dozen comprise books on Ayurvedic practices and medicine, which have delved into daily routine. "These are simple strategies, with many of them included in my book –things like waking up in the morning and doing tongue scraping and oil pulling, focusing on herbs, spices and digestives before and after a meal, detoxification strategies like dry skin brushing, yoga flow poses and breathing exercises.
He also added that " There's a great deal of wisdom in Ayurvedic medicine that we can use to enhance our lives and is especially important when you consider ancestry and genetics," he said, adding, "In India, the way that people have eaten, moved, lived for years is still deeply rooted in their DNA. If someone was to come to me seeking for physicians to work with, I would instantly recommend someone well-versed in Ayurvedic medicine."
Ben Greenfield's latest book Boundless is #1 Best Seller on Amazon. In the book, I have many micro-workouts to stay fit without going to a gym. High amounts of fat may lead to cardiovascular disease or high amounts of fibre are necessary to avoid colon cancer, which is a myth," added Greenfield. Speaking on the subject of mental health, Greenfield spoke on balancing neurotransmitter chemicals that a nervous system uses to communicate. "The first eight chapters of Boundless are focused on mental performance and cognition, caring for the brain and optimizing cognitive function, there's plenty in there," he said. Physique Global has been delivering cutting edge education since 2011 and will continue to innovate to make India a fitter and healthier nation". Media Contact : Vijay Kumar @ 9205266704
---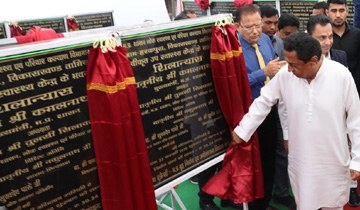 Doctors and Medical personnel should bring change in their thinking and attitude: CM Shri Kamal Nath
Bhopal:MMNN: 21 February 2020

Bhopal.The Chief Minister Shri Kamal Nath said that doctors and medical staff should bring change in their thinking and attitude, so that new medical techniques and resources can be better utilized in people's interest. He said that medical service should not be treated as profession but it should be done in the spirit of social service. Shri Kamal Nath was addressing the medical personnel in Chhindwara after dedicating and laying foundation of 80 works including health centers and staff quarters of hospitals worth Rs. 42 crore 36 lakh in the District Hospital complex in Chhindwara.
Shri Kamal Nath said that Chhindwara district has become a medical hub after the establishment of medical college here. Its direct benefit is now being extended not only to Chhindwara but also to the citizens of Seoni, Balaghat, Betul and Narsinghpur districts. He said that now the citizens of these districts do not have to go to other metros for health services.
Speaking on the occasion, Shri Nakul Nath said that the Chief Minister has now expanded the health services at the block and rural level in Chhindwara district. This will provide better health facilities to the needy and now they will not have to go to the district headquarters and the metros for minor health related problems.
The Minister for Public Health and Family Welfare Shri Tulsi Ram Silawat said that on the lines of Chhindwara model, the whole of Madhya Pradesh is moving towards development. Health and other essential public facilities are being extended to rural areas. This will definitely provide relief to the common man. He informed that the shortage of doctors and medical staff in the Health Department is being addressed.
On this occasion, District In-Charge and Minister for Public Health Engineering Shri Sukhdev Panse, Former Minister Shri Deepak Saxena, Former President of Madhya Pradesh Bar Association Shri Gangaprasad Tiwari, Member of State Agriculture Advisory Council Shri Vishwanath Okte and Principal Secretary Health Smt. Pallavi Jain Govil were present.
Performs Puja-Archana at Pataleshwar Dham
On the pious occasion of Maha Shivratri, the Chief Minister Shri Kamal Nath performed Puja-Archana at Pataleshwar Dham and prayed for the happiness and prosperity of the state. He was accompanied by MP Shri Nakul Nath and Minister In-Charge of the district Shri Sukhdev Panse.
---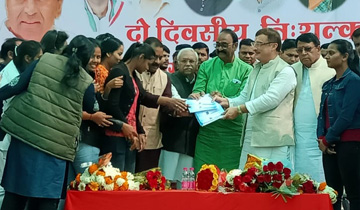 Mohalla clinics will be started soon in Jabalpur - Minister in charge Shri Priyavrat Singh
Bhopal:MMNN: 15 February 2020

Bhopal.The innovation of organizing free health camps under the "Aapki Sarkar-Aapke Dwar"programme of the state government was noticed in Jabalpur. MLA Shri Vinay Saxena took responsibility of this camp on his birthday. As many as 14 thousand 670 persons registered and examined by medical experts in the camp. Free medicines were also provided along with medical consultation. Senior medicos were honoured on the occasion.
Energy Minister Shri Priyavrat Singh welcomed this innovation in Jabalpur district under his charge. He announced that Mohalla clinics will be started in Jabalpur soon. He said that Shri Narendra Jain has donated 2 dialysis machines which will be set up in Manmohan Nagar hospital.
3 Sanjeevani Clinics to be started in every assembly constituency
On this occasion, Madhya Pradesh Vidhan Sabha Speaker Shri Narmada Prasad Prajapati urged the state government to start 3 Sanjeevani clinics in each assembly constituency so that the poor and needy people can get free medical treatment near their homes.
New tradition of public service on birthday
Public Relations Minister Shri P.C. Sharma termed the introduction of new tradition of public service by MLA Shri Vinay Saxena on his birthday as an inspiration for the society. He said that the state government has started providing free better medical care to the common man everywhere.
Regular eye test of school children
Rajya Sabha member Shri Vivek Tankha congratulated MLA Shri Vinay Saxena for giving a new message of public service. He said that service to the suffering humanity through free health camp is a good initiative. Shri Tankha urged school children to have regular eye tests.
Madhya Pradesh Assembly Deputy Speaker Sushri Hina Kanvre, General Administration Minister Dr. Govind Singh, Scheduled Caste Welfare Minister Shri Lakhan Ghanghoria, Panchayat and Rural Development Minister Shri Kamleshwar Patel and MLA Shri Rajvardhan Singh Dattigaon also addressed the programme.
Self-Finance Scheme Brochure was released on the occasion. Free driving licenses were distributed to college students. Spectacles were distributed to the patients after test.
---
Health Camps organised by Raj Bhavan's Doctors in Rein Basera
Bhopal:MMNN: 2 February 2020

Bhopal.Two Health Camps were organized by the Doctors of Raj Bhavan at Rein Basera, Shahjahani Park last month. The ayurved, homeopathic and allopathic medical specialists rendered their services in the camps. Health check up of 220 people was conducted and proper treatment and consultation were given to them during the camp.
Health check up of 71 people was conducted by Ayurved Dr. Gita in the camp. Of these, 50 were given proper treatment and medicines were distributed to 21 other patients. Similarly, health check up of 77 patients was conducted by Homoeopathic Doctor Kirti Rathore and out of which 37 were given proper treatment and 40 people were given disease resistant drugs. Most of the patients in the camp were suffering from common cold.
---
CM thanked for health insurance scheme like Sanjeevani
Bhopal:MMNN: 24 January 2020

Bhopal.Officers and employees who have retired from government service have expressed gratitude to Chief Minister Shri Kamal Nath, describing the Chief Minister's Employees Health Insurance Scheme as 'Sanjeevani' (Life Giving). They said that most of the money of pension of retired government servants is spent on health care. This scheme will provide relief to a large section of pensioners.
Shri Ganesh Dutt Joshi is a retired Assistant Statistics Officer who retired in 2007 and is working as Senior Regional Vice- President in Pensioner Association Madhya Pradesh. Besides, he is also well playing the role of a member of Pensioners Welfare Board of Madhya Pradesh Government. Shri Joshi says "Government service may come to an end, but the work continues. The series of good works must go on. Therefore, at present I extend cooperation in redressing the grievances of pensioners."
Every point of Scheme effective
Shri Joshi says that "Shri Kamal Nath is the first Chief Minister, who gave concrete shape to the Chief Minister's Employees Health Insurance Scheme by considering the health and medicine of the retired servants of the state in its entirety. Treatment is most needed in old age. At first glance this scheme looks simple and easily implementable. Every point of the scheme is effective.
Shri Joshi says that, " it has been learned that the Chief Minister's Employees Health Insurance Scheme is likely to begin from April 2020. Therefore all serving and retired servants should be given the option of joining the scheme by March 25, 2020 so that their share amount can be deducted on time." He also believes that, "retired government servants settled outside Madhya Pradesh in Tamil Nadu, Uttarakhand, Jharkhand, Uttar Pradesh, Chhattisgarh etc. should also be included in this scheme."
Shri Shankarlal Soni retired from the Municipal Council in the year 2015. He runs a Sunday school and teaches poor children. He is very sensitive to the environment and distributes saplings and flower pots free of cost while giving environmental education to those interested. Thanking the Chief Minister, Shri Soni says that, "such a concrete scheme will benefit thousands of families like us."
Shri G.S. Khare, Vice-President of Pensioners Association Chhatarpur, retired from the post of Civil Engineer in Public Health Engineering Department, Chhatarpur in 2010 is actively involved in social service activities. He says, "Insurance Scheme is a good scheme for pensioners. This scheme is a welcome step of the government." Shri Shankar Sharan Khare, who retired from the post of R.I. (Revenue) in the year 2018 said that "after very long time the government has taken note of old people from the health point of view. For this the thinking of the Chief Minister is laudable."
Shri Lakhan Singh who retired from S.D.O.'s post from the Public Health Engineering Department is Treasurer of Pensioners Association. He is highly enthusiastic about the scheme and says that this scheme will prove to be 'Sanjeevani' (Life Giving) for our pensioners community.
Bigger benefits to people who retire from small posts
ShriMajeed Mohammed, who retired from Forest Department Chhindwara as Assistant Grade II in 2017, says that the scheme is easy to be implemented. This will benefit many families. The best thing is that this scheme will be very beneficial for the employees retiring from small posts.
Shri G.V. Navghare, who retired from the Public Works Department is the President of the Chhindwara branch of Pensioners Association Madhya Pradesh Bhopal. He says that Shri Kamal Nath is a Chief Minister who takes everybody with him. He only loves work and likes to encourage people who work. This scheme reflects his inclusive thinking. This will benefit a large section of the retired people. He termed the plan as a "very practical plan".
It is noteworthy that the decision to implement the Chief Minister's Employees Health Insurance Scheme has been taken on the initiative of Chief Minister Shri Kamal Nath. This will benefit about 12 lakh 55 thousand officers and employees. This includes all regular government employees, all contractual employees, teacher's cadre, retired employees, home guards, full-time employees getting salary from contingency head and employees working in the self-governing institutions of the state.
Free treatment and medicines worth Rs 10 thousand will be made available every year for the treatment in Out Patients Department under Chief Minister's Employees Insurance. Free general treatment facility worth Rs 5 lakhs and free facility for serious ailments worth Rs 10 lakhs will be provided per family per year.
---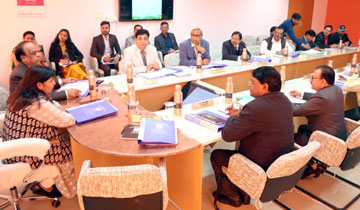 New Health Policy to be framed soon for essential health services in remote areas
Bhopal:MMNN: 14 January 2020

Bhopal.The Minister for Medical Education Dr. Vijayalaxmi Sadho said that a new Health Policy will be implemented soon by the state government to expand essential health services in remote rural areas. Under the policy, it will be made mandatory for the under-graduate and post-graduate doctors to render services in rural areas. Dr. Sadho was addressing the meeting of self-governing committee of Bundelkhand Medical College in Sagar.
Minister Dr. Sadho said that the increase in DM and MCH seats in medical colleges of the state is being seriously considered. Apart from this, seats in M.B.B.S. and PG courses will also be increased. Dr. Sadho directed the Dean of Medical College Dr. G.S. Patel to start physiotherapy section in the college at the earliest. Also, make concerted efforts to increase the income of the college. She said that the state Government is striving to meet the shortage of para-medical and nursing staff.
The Secretary of Governing Committee Dr. D.K. Jain, Heads of all the departments of Medical College and Administrative Officers were present at the meeting.
---
"तादात्म्य"
'Hardwire your brain for calm, confidence and contentment'
Bhopal:MMNN: 1 January 2020


How does a parent's mind influence the development of a baby before he or she is born?
What processes take place in the pregnancy period that influence the baby's developing mind?
•What can we do to cope up with stress, anxiety and entune ourselves to the higher source of energy.
•What practices can be learned to make a better pregnancy experience ever.
What can we do during pregnancy and the post-natal period to support parents who are experiencing difficulties.
A complete child is healthy physically and mentally .There could not be a better time to learn so
please join with us to know how you can manage the difficulties during pregnancy and be a compassionate parents.
On 8th January 2020 at Swaraj Bhawan Sabhagaar, Polytechnic square, Bhopal
Email -mindfulness@gmail.com
Connect with us-
9522560786
8109710625
( Organized by Being Mindful Living Foundation Bhopal)
---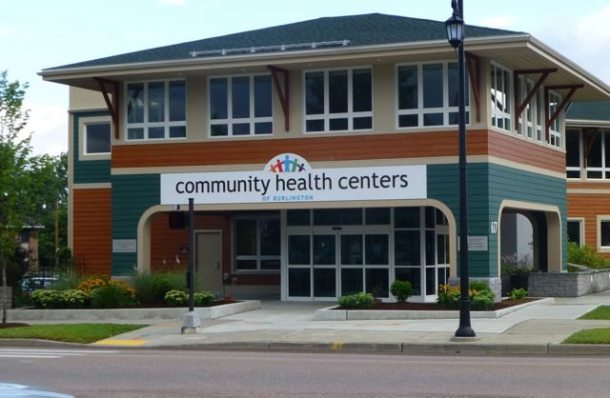 Action plan to develop Health Centers as 'Madhya Pradesh Arogyam"
Bhopal:MMNN: 21 November 2018


In order to provide better and wide range of health facilities near people's houses in the state, the Primary and Sub-Health Centers are being developed in the form of 'Madhya Pradesh Arogyam'. Under the Ayushman Bharat Yojana, improvement will be made in the quality of the services being provided currently at the health centers. Along with this, pre-identification of illnesses like high blood pressure, diabetes and cancer as well as their control and treatment will also be provided in these institutions. Availability of all necessary human resources and laboratory tests is being ensured in these centers.
Action plan is being formulated to develop Primary Health Centers and 1015 Sub-Health Centers of 26 districts in 2019-20 in the State. Arrangements are being ensured to provide 11 health services to the public in the Arogyam Primary Health Centers. These include main tests and services related to care during pregnancy and delivery, newborn care, child and adolescent health and family planning services, treatment of infectious diseases and O.P.D. for common illnesses, services related to screening and prevention of serious diseases, eye and ear related medical services, basic oral health care, old age care, emergency medical services and mental health. Yoga activities will also be conducted regularly at the Madhya Pradesh Arogyam Centers.
---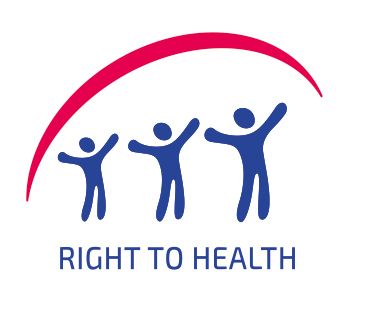 Deliberations on all health related issues to take place in Right to Health Conclave
Bhopal:MMNN: 28 October 2018


A 2-Day Right to Health Conclave will be inaugurated on Madhya Pradesh Foundation Day, November 01 at Minto Hall. The Subject Experts connected to health and social works from across the country will participate in the conclave. They will hold deliberations on issues related to the health during various sessions during the conclave.
The inaugural session of the Right to Health Conclave will take place at 11.00 a .m. on November 01. After that parallel sessions on issues related to health will be organized. The first session on the subject 'Spirituality and Health' will begin from 12.30 p.m. The second session will take place from 2 p.m. to 3.15 p.m. In this session, the subject experts will hold discussions on the subject 'Legislative and Policy Framework towards Right Based Approach to Health'. In the parallel session from 2.00 p.m. to 5.30 p.m., the technical experts will give presentation on research and academic insights for developing a robust and holistic health delivery framework. The third session will start from 3.30 p.m. and continue till 4.45 p.m. In this session, deliberations will take place on 'One Health: Hearing all Voices'. In the parallel session, from 3.30 to 4.45 p.m. discussions will be held on Alternative Financial Modeling for Public and Health Institutions. The last session of the first day of the conclave will be held from 5.00 p.m. to 6-15 p.m. In this session the discussions will be held on the topic 'Investing in People's Health: Where is the Money'. The cultural programmes will also be organized from 7.15p.m. on the first day of the conclave.
On the second day of the conclave too, discussions among the subject experts will be held at the parallel sessions. The first session will be held from 9.30 a.m. to 10.45 a.m. Discussions on 'Role of civil societies and local government bodies in materializing right to heath'. Along with this, deliberations will take place on 'Energizing health ecosystem through technology and innovation' and 'Rethinking supply chain management for availability of medical supplies for all'. At the same time, discussions on 'Emerging challenges in health in the new age world' and 'Role of media and information dissemination and right to health' will take place during the other parallel sessions.
On the second day of the conclave, the other sessions will take place from 11.00 a.m. to 12.30 p.m. In this, the subject experts will review 'Cross-sectoral commitment and action towards right to health'. The concluding session of the conclave will begin from 12.45 p.m.
---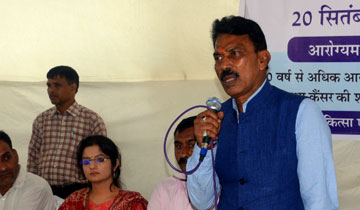 Health Minister inaugurates Nirogi Kaya Abhiyan in Ratibad PHC
Bhopal:MMNN: 21 September 2019


Health Minister Shri Tulsiram Silavat launched "Nirogi Kaya" campaign at the Primary Health Centre Ratibad for screening of non-communicable diseases under Health and Wellness programme. On this occasion, Mission Director NHM Smt. Chhavi Bhardwaj was also present.
Minister Shri Silavat described the campaign as a milestone regarding information, prevention and treatment for non-communicable diseases like cancer, diabetes and hypertension. He said that these diseases are not only fatal but the working capacity of people suffering from these diseases is also affected. That is why it is important to diagnose these diseases as soon as possible and take appropriate treatment. Health and wellness programme has ensured the screening of non-communicable diseases in sub and primary health centers besides ensuring availability of medicines. Counseling is also being provided on food and yoga lifestyle. ASHA workers are conducting a survey of all the people above 30. Its screening has been started by ANM today. All the patients, who will be probable victims of non-communicable diseases will be treated at the NCD Clinic every Wednesday.
Minister Shri Silavat said that food is the main cause of all diseases. Proper action is being taken by the government against food adulterators. He urged people to show their participation in this campaign and answer the questions asked during the survey correctly. Do not hide diseases, rather inform about it to health workers, so that diseases can be diagnosed at the right time and treatment can be started.
---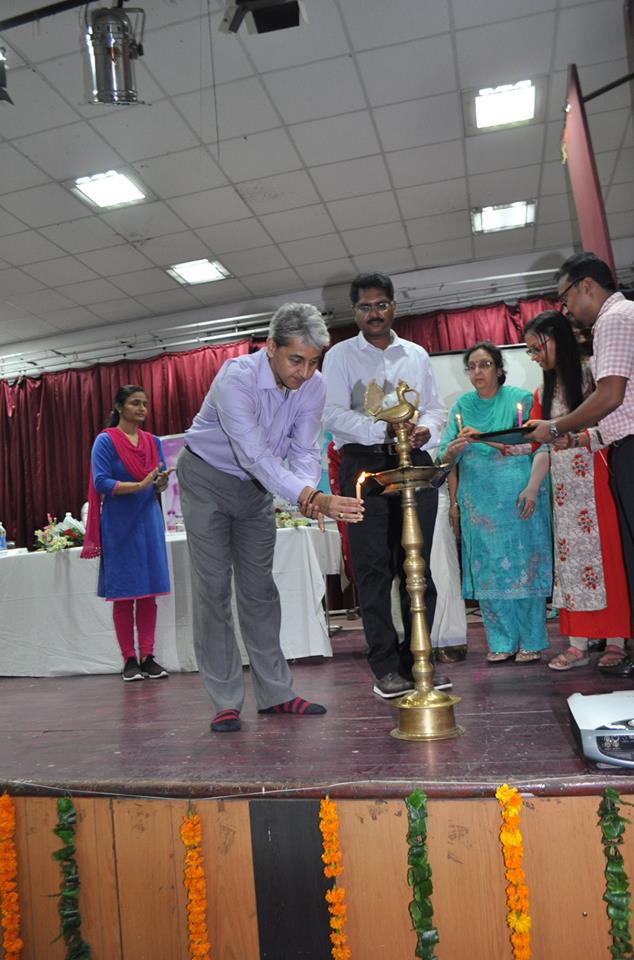 National M.Sc Medical Teachers Association (NMMTA) organised symposium on Role of Biomedical Scientists in New India
Bhopal:MMNN: 21 Jun 2018


The National M.Sc Medical Teachers Association (NMMTA) conducted a symposium titled Role of Biomedical Scientists in New India at YWCA Delhi. The symposium holds significance as the members of this association, who are biomedical scientists with medical M.Sc postgraduate degree in the non-clinical subjects, feel that the government is neglecting them. If was held in the backdrop of MCIs proposal to reduce and eliminate the appointment of biomedical scientists as non-medical teachers. We are a part of the healthcare, medical education and research since several decades but our roles arent duly recognized, said Dr. Sridhar Rao, President of NMMTA. India has a large pool of talent and manpower of biomedical scientists, which must be utilized by the government to address the deficiencies in healthcare, medical education and research, he added. There are lakhs of diagnostic laboratories across the country but not sufficient specialized doctors to practice there. The ministry of Health and Family Welfare must amend the guidelines of Clinical Establishment Act to utilize the services of biomedical scientists to counter this shortage, said Arjun Maitra, Secretary of NMMTA. Inaugurating the symposium, Sudhansh Pant, Joint Secretary (medical education), MoHFW stated unfortunately, when one talks of medical education, the role of M.Sc teachers somehow gets relegated to the background a little bit. The role of M.Sc teachers is crucial. Whatever best possible can be done for this segment within the overall framework of rules and regulations will definitely be looked into with full responsibility. Dr. S.Rajesh, director-health, NITI Aayog, who was the guest of honor stressed the importance of biomedical scientists in the development of diagnostic kits. Dr. Heena Tabassum, representing the ICMR highlighted the various research opportunities and financial grants sponsored by the ICMR. Dr. Daman Saluja, Director of B.R Ambedkar Institute of Biomedical Sciences described the different fields of biomedical research and its impact on healthcare and public health. Dr. Jayashri Sengupta, former Professor & HOD, AIIMS Delhi highlighted the role of Basic Sciences to evolve the Indian medical students into a thinking doctor.
---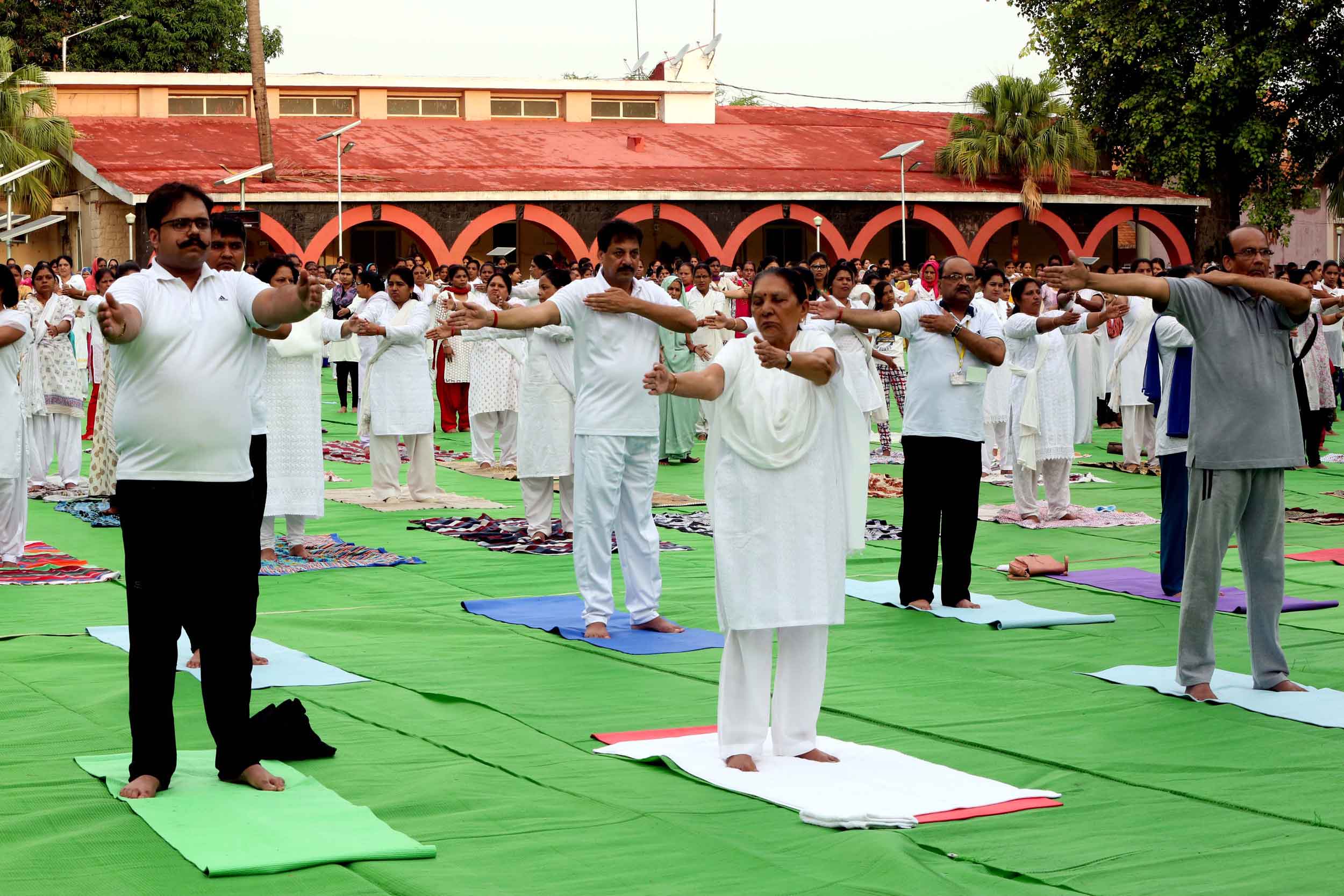 Practising Yoga with faith and positivity is beneficial Governor Smt. Patel
Bhopal:MMNN: 21 Jun 2018


Governor Smt. Anandiben Patel said at the Yoga programme organised at Raj Bhavan on International Yoga Day today that performinig Yoga with faith and positive thinking is very beneficial. It should be done seriously and on a regular basis in life. Yoga Guru Rajiv Jain Trilok conducted Yoga kriyas prepared by the AYUSH Ministry, Government of India during the programme. About 700 men and women took part in the Yogabhyas programme. Smt. Patel said that Yoga is one of the countrys ancient heritage. The responsibility of promotion and conservation of this system rests with all sections of the society. She said that Yoga purifies our soul. Due to the persistent efforts of Prime Minister Shri Narendra Modi, the countrys ancient Yoga system has acquired prestige, honour and popularity in the form of International Day. She said that Lord Krishna said in Gita that Yoga brings proficiency in Karmas. The Yoga Kendra set up in Raj Bhavan from May 1 will now function regularly. Prime Minister Shri Modis message telecast on International Yoga Day was transmitted during the programme. Employees trained in the Yoga Kendra at Raj Bhavan shared their experiences at the programme.
---
Yoga is a remarkable scientific system: Yoga connects Atma to Parmatma
Bhopal:MMNN: 21 Jun 2018


Chief Minister Shri Shivraj Singh Chouhan said that Yoga is a remarkable scientific system. Yoga connects Atma to Parmatma. It is an effective medium to stay healthy. Yoga keeps the heart joyous, intellect sharp and body healthy. Shri Chouhan was addressing the state level Yogabhyas Programme held at the Lal Parade Ground here today on the occasion of International Yoga Day. Union Minister for Social Justice and Empowerment Shri Thawarchand Gehlot presided over the programme. Director of Yoga Institute, Mumbai Yoga Guru Smt. Hansa Jaidev Yogendra was the chief guest on the occasion. Among those present on the occasion were Mayor Shri Alok Sharma, Chairman Municipal Corporation Shri Surjeet Singh Chouhan, Chairman Bhopal Development Authority Shri Om Yadav, Chief Secretary Shri B.P Singh and Director General of Police Shri R.K. Shukla. Officers, Yoga lovers and school children in a large number attended the state level programme. CM Shri Chouhan said that Yoga should be practised regularly. Referring to an accident that he met with in year 1998, Shri Chouhan said that at a point of time, I thought it would never be possible for me to walk. But miraculously with regular Yoga practise, today I am able to work for 18 hours a day daily. Establishing the importance of Yoga Shri Chouhan said that one must practise Yoga and inspire others also. With regular practise of Yoga one can stay healthy. It also reduces the expense on medicines and fills life with renewed energy and joy. Shri Chouhan said that the history of Yoga dates back to thousands of years. Our saints and seers have developed the Yoga-Vidha to live life after several years of hard penance and medidation. India has given the message of Yoga, world fraternity, welfare and harmony to the world. Referring to the contribution of Swami Baba Ramdev in the globalisation of Yoga, he said that the worlds most popular leader Prime Minister Shri Narendra Modi has established Yoga in the world. Union Minister for Social Justice and Empowerment Shri Thawarchand Gehlot said that Yoga is most essential for physical, mental and intellectual health. Due to the efforts of Prime Minister Shri Narendra Modi the United States of America is celebrating International Yoga Day. Today Yoga is being practised in several countries in the world. He stressed on the need for support of all sections in publicising the importance of Yoga. The Yogabhyas started with the Omkar sound. The kriyas practised in the programme included Yogasana, Kapalbhati, Pranayam, and Dhyana. The Yogasanas included Tadasana, Vrikshasana, Padahastasana, Ardh Chakrasana, Trikonasana, Bhadrasana, Vajrasana, Ardha Ushtrasana, Ushtrasana, Shashankasana, Uttanamandukasana, Vakrasana, Makrasana, Bhujangasana, Shalabhasana, Setubandhasana, Uttanpadasana, Ardh Halasana, Pavanmuktasana, Shavasana, Adi Asana and Nadishodhan, Sheetali and Bhramari Pranayam. Direct telecast of Prime Minister Shri Narendra Modis address was shown at a programme organised in Dehradun on International Yoga Day at the beginning of the programme. The programme began with the national song Vande Mataram. Yogacharya Pandit Radheshyam Mishra conducted the Yogic Kriyas. Shri Kartik Das and Sushri Damini Dhalai conducted the programme.
---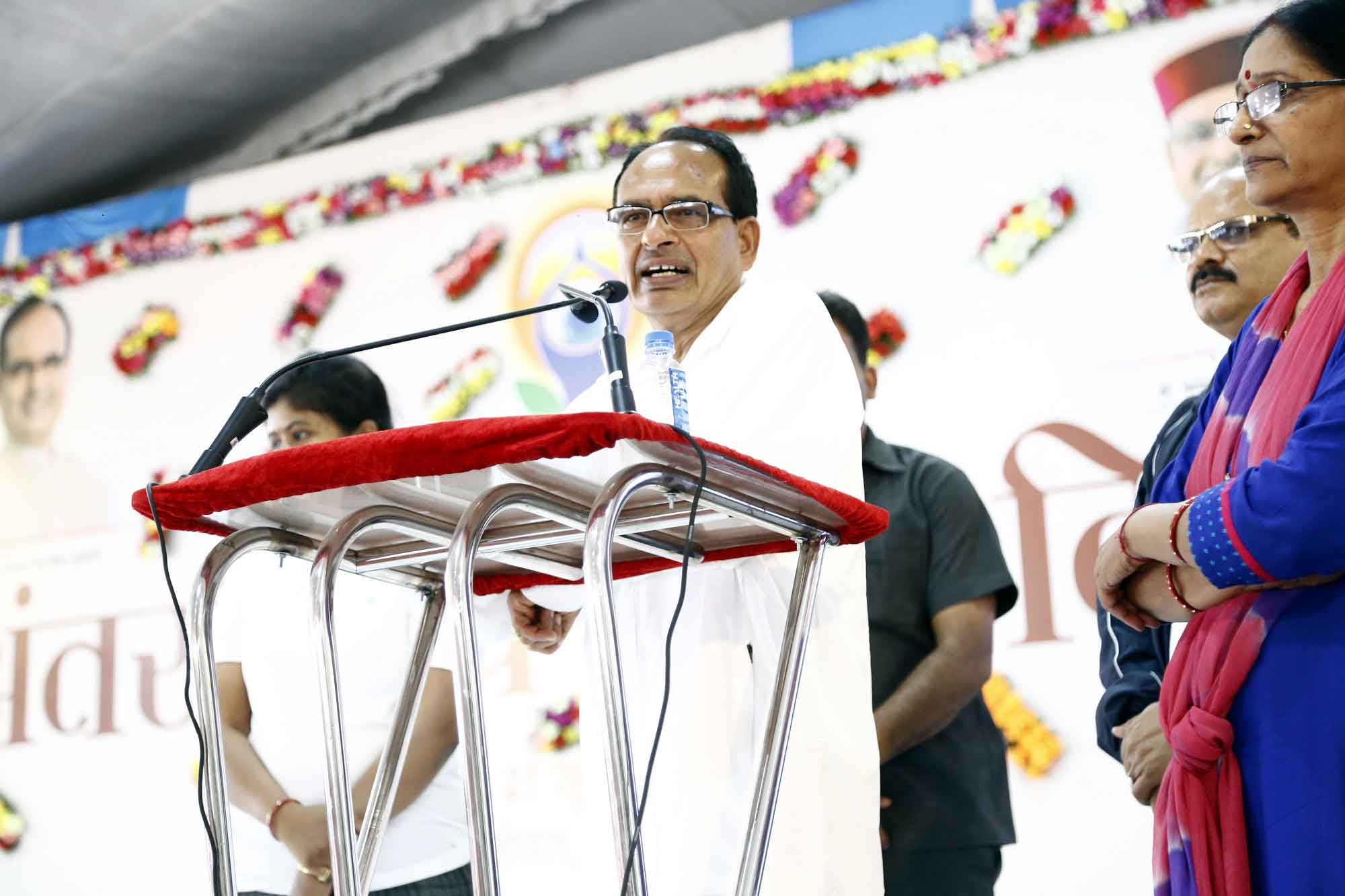 Yoga makes life meaningful CM Shri Chouhan
Bhopal:MMNN: 21 Jun 2018


Chief Minister Shri Shivraj Singh Chouhan said that Yoga makes life meaningful. He was addressing school children during the fourth International Yoga Day programme organised at the CM House. The programme was organised under the aegis of School Education Department by the state level Yoga Training Centre. CM Shri Chouhan told the children to practise Yoga daily for half an hour. Regular practise of Yoga can be very beneficial. Make Yogasana, Pranayam an integral part of your life. He said that Yoga strengthens the body, keeps the mind joyous and intellect sharp. He told students to study hard and score good marks. State government will pay the fees for higher education. Over 500 students from different schools of Bhopal took part in the Yoga practise session. Students practised Yogasana and Pranayam.
---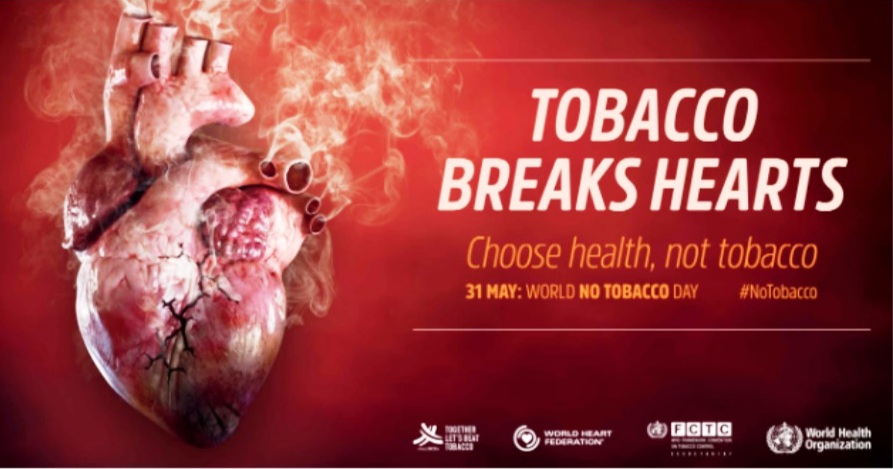 Did you know smokeless tobacco is a major cause of heart disease?
Bhopal:MMNN: 31 May 2018


New Delhi, . We are celebarating today as World No Tobacco Day, but it is irony that coming 24 hours, 2,739 people will lose their lives due to cancer caused by use of tobacco and other tobacco products. General perception about smokeless or chewing tobacco is that it is safer than cigarettes and bidis, as it does not cause heart disease, but according to experts, tobacco consumed in any form is injurious to health. Using tobacco whether in form of smoking or chewing causes cancer, heart diseases and other severe ailments. Tobacco use is classified as disease under International classification of diseases (ICD-10). This is because the quit rates are very low only about 3% in India. With such a low probability of quitting and such a high probability of tobacco use leading to a multitude of diseases, the prevalence of tobacco has been rightly termed as the Tobacco Epidemic. World No Tobacco Day (WNTD) is on May 31 and this year the theme is Tobacco and Heart Disease. The World Health Organisation (WHO) and partners will make people aware about the link between tobacco and cardiovascular diseases, including stroke, which combined are the worlds leading cause of death. Patron of the Voice of Tobacco Victims (VOTV) and Professor and Head of CardiotThoracic and Vascular Surgery, Dr. Shiv Chaudhary from All India Institute of Medical Sciences (AIIMS) Delhi said, tobacco is the singlemost known and preventable cause of cardio-vascular death and disability in the world. Chemicals like nicotine are constrictive in nature leading to coronary problems. It is commonly known that smoking increases the risk of heart disease but the fact is that smokeless forms of tobacco are equally harmful. As per Global Adult Tobacco Survey (GATS-2) 2016-17, in India consumption of smokeless tobacco is far more than smoked tobacco. The data shows that 42.4% of men, 14.2% of women and 28.6% of all adults currently either smoke and or use smokeless tobacco. As per data, 19% of men, 2% of women and 10.7% of all adult currently smoke tobacco, while 29.6% of men, 12.8% of women and 21.4% of all adults currently use smokeless tobacco. Smokeless tobacco users at 19.9 crores are far more than 10 crore smokers, whether cigarettes or bidis. Dr Pankaj Chaturvedi, Professor Surgical Oncology from Tata Memorial Hospital, Mumbai said tobacco consumption, in any form, does not spare any of the body part from its harmful effects. Even smokeless tobacco causes similar ill effects in direct or indirect forms. Apart from causing direct damage to the vessels of our body, it causes significantly increased mortality after the heart attack, in people consuming smokeless tobacco. The health expenditure of the government as well as society is manifold more than the revenue and employment generated by all forms of tobacco. Sanjay Seth, Trustee Sambandh Health Foundation said that tobacco use is estimated to cause nearly about 10% of all cardiovascular (CV) disease. Given the large burden of CV disease in India, the impact of this is huge. He added that while governments are budgeting large outlays for setting up healthcare facilities there should be greater focus on prevention strategies, chief among them being reduction of tobacco usage.
---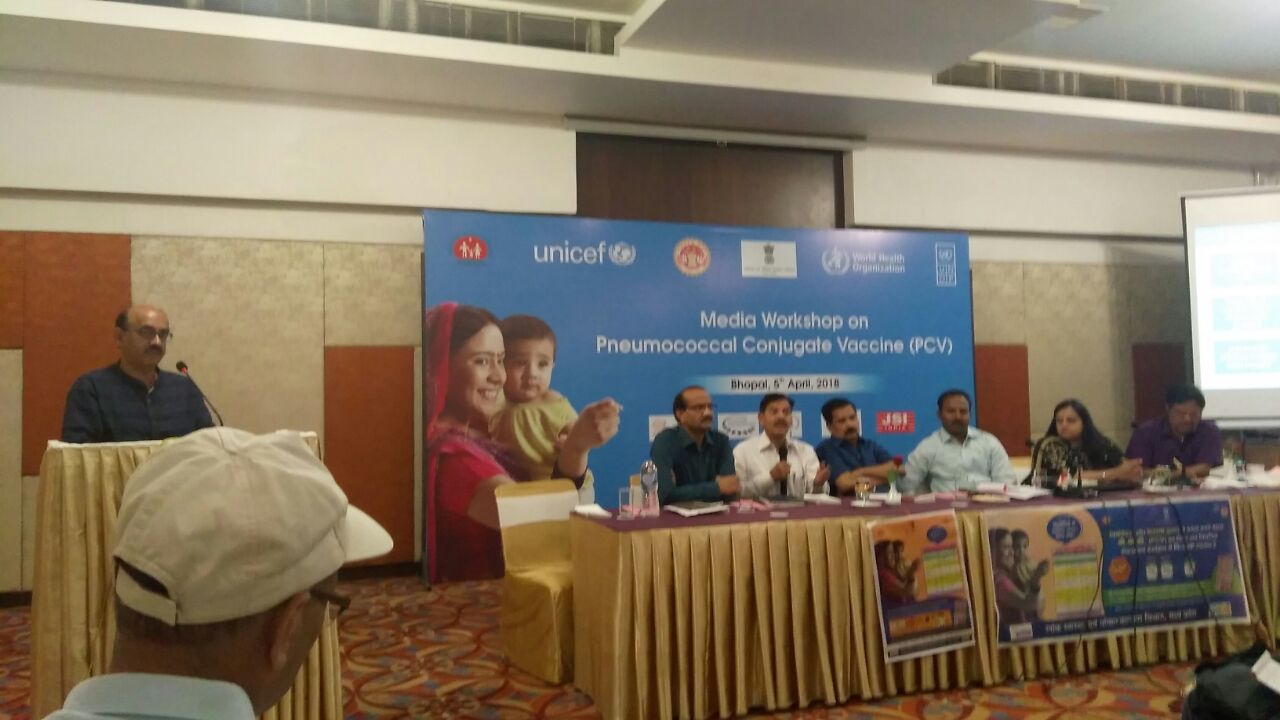 UNICEF Media Workshop PCV available at all Districts of MP from April 7-Introduction of Pneumococcal Conjugate Vaccine in Universal Immunilization Programme
Bhopal:MMNN: 5 April 2018


Unicef in association with National Health Mission,WHO,UNDP organised a media Workshop to give information about the availability of PCV Vaccine at all district hospitals of MP under the Universal Immunization Programme .Mr.S.Vishwanathan,Mission Director Said"Every officer and Health staff of MP is responsible for effective implementation of the child immunization program,the expenses perfamily for Vaccination is the lowest in MP".
an a Question asked by the MetroMirror to Dr.Santosh Shukla,State Immunilization Officer relating to the families optional immunization from private hospitals.Dr.Shukla Said"GovtVaccination is completely reliable and least expensive.we would try to aware more families".

Painless V/S Painful Vaccination While talking to Dr.Jyotsana Shrivastava Head of Paediatrics,Gandhi Medical Collage regarding the Painless Vaccinations without side effects available at the private hospitals at very highcost,Dr.Jyotsana Said"Both the vaccines do the same work.Painless vaccination are imported,that's why they are very costly".
---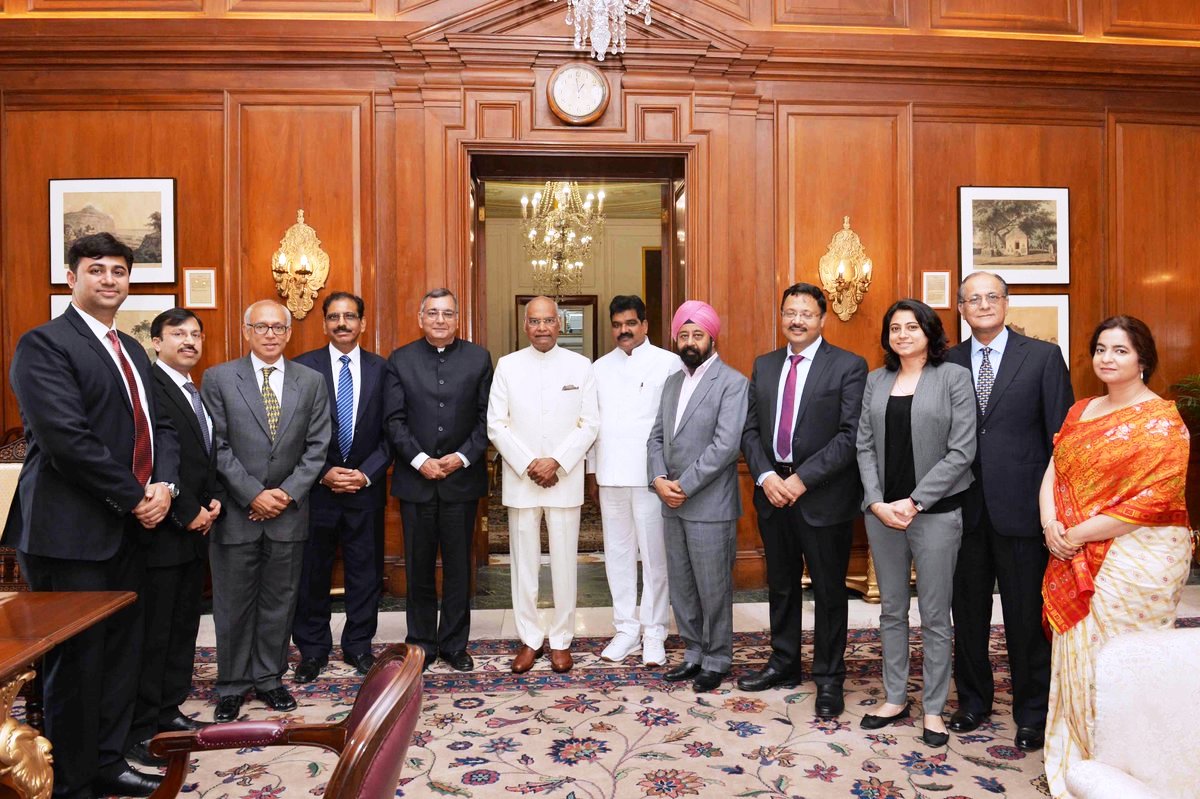 Delegation appeal President of India for nationwide campaign
Bhopal:MMNN: 29 March 2018


New Delhi, 29 March, A delegation led by Member of Parliament from Siwan (Bihar) Shri Om Prakash appealed Honorable President of India Shri Ram Nath Kovind to save children and youth in the country from tobacco addiction and submitted a memorandum to launch a national level campaign for tobacco free education institutions. Member of Parliament Shri Om Prakash along with delegation met Shri Kovind at Rashtrapati Bhawan at Delhi on Wednesday. He told the Honorable President that tobacco consumption is a very serious problem. Children and youth know the ill-effects of consuming tobacco despite that they are consuming it. He said just running awareness programme to stop consuming tobacco is not sufficient, but this campaign has to be run at the national level. Along with, children and youth have to take oath in this campaign that they will not consume tobacco. Youth should be given the responsibility of this campaign then only it will prove relevant and will yield positive results. Shri Om Prakash said that Sambandh Health Foundation(SHF) and Voice of Tobacco Victim(VOTV) are working throughout the country to make educational institutions tobacco free, especially in Madhya Pradesh and Maharashtra the educational institutions have been made tobacco free and positive results are coming. These days, the trend of consuming tobacco is increasing among youth, which is a matter of serious concern. It is very important and necessary for the public health that younger generation are saved from being ruined by using tobacco. Shri Sanjay Seth of Sambandh Health Foundation(SHF) said that 50% of cancer in the country is caused by tobacco and 90% of the oral cancer is also because of tobacco consumption. According to Global Adult Tobacco Survey (GATS-2) 2017 report 28.6% people in India use tobacco in some form. Every year 10 lakh people are dying due to tobacco related diseases, while everyday 5500 children throughout the country start consuming tobacco and become addict before attaining 18 years, which is really very worrying. 92% of youth agree that smoking is reason of serious diseases, while 96% youth population know that chewing tobacco causes serious diseases. Shri Seth said only 3% of the people consuming tobacco are able to quit this addiction, therefore it is very important that children are stopped from consuming tobacco for which educational institutions are to be made tobacco free. He told Honorable President of India Shri Kovind that it can be done by making educational institutions tobacco free by keeping watch through preventive rules and youth can be saved. The delegation apart from Shri Seth included Voice of Tobacco Victim director Ashima Sarin, Dr.Shiv Choudhary AIIMS, Dr.Mudit Agarwal, Vibhor Nizhawan, Pradeep Mathur, Deepak Cheeba, Arvind Mathur and others.
---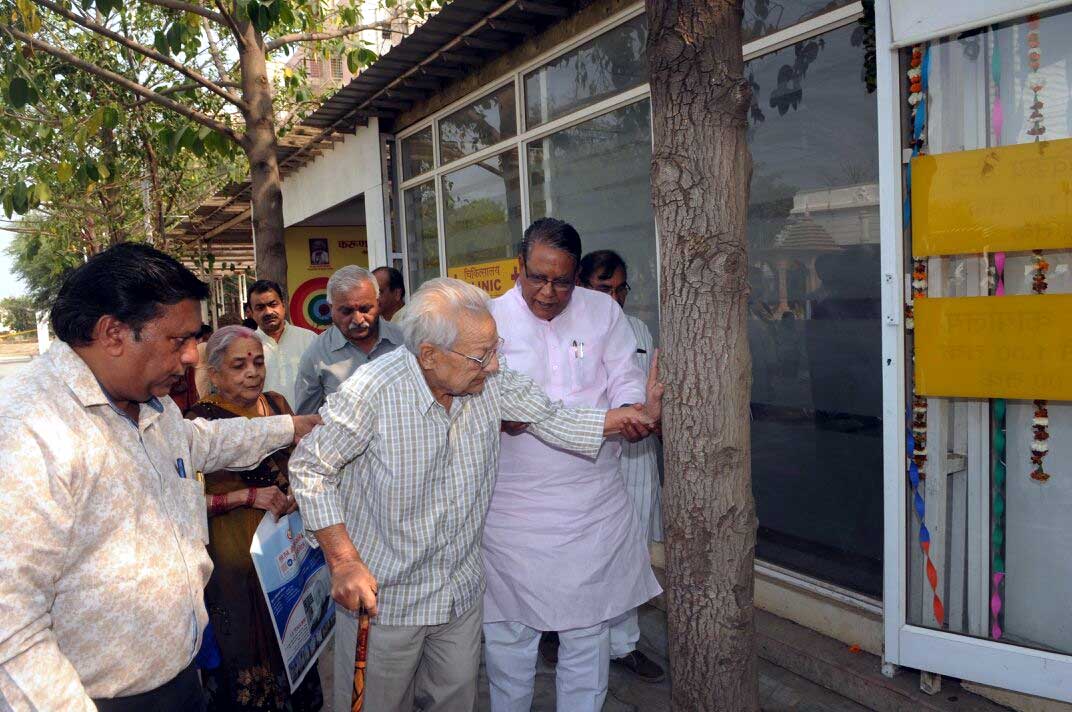 Revenue Minister Shri Gupta Inaugurates OPD Services at Karunadham
Bhopal:MMNN: 25 February 2018


Minister for Revenue Shri Umashankar Gupta inaugurated OPD services at Karunadham Ashram, Nehru Nagar, Bhopal. Neurologists of AIIMS and Hamidia Hospital will give free medical treatment to the patients on the last Sunday of the month from 10.00 to 12.00 noon in the OPD. This activity has been undertaken in cooperation of National Medicos Organisation and Bhartiya Vichaar Sansthan. Dr. Raizada also gives homeopathy treatment to the patients from 10.00 a.m. to 12.00 noon daily. He informed that dental facility will be made shortly in the ashram. Chairman Mati Kala Board Shri Ramdayal Prajapati and other Social Activists were present on the occasion.
---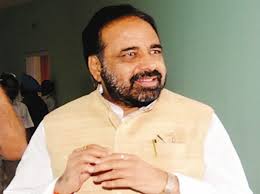 Mid-day meal scheme was boon in tackling malnutrition - Minister Shri Bhargava
Bhopal:MMNN: 21 February 2018


Panchayat and Rural Development Minister Shri Gopal Bhargava has said that 'Mid-Day Meal Program' has become a boon in the drive conducted to tackle malnutrition in the state. Jaggery and peanut chikki is being provided to 11.50 lakh students in 25000 primary schools of 85 development blocks as additional nutritious diet. Similarly, every day, tasty meal is being given to more than 60 lakh children of 1.14 lakh primary and middle schools under Mid Day Meal programme. Minister Shri Bhargava informed that the system to provide cooked food to children in schools has been implemented in the year 2004, under Mid-Day Meal Program in the state. In the first phase, the scheme was introduced only for primary schools. The meal programme was launched for middle school students in the year 2008. He informed that 60.31 lakh children, out of 64.11 lakh registered in 1.14 lakh primary and middle schools in the state at present, are getting benefit under the scheme. Instructions have been issued to provide meal with maintaining transparency, regularity and quality control, by preparing meal in the schools through self help groups. Food grains are supplied directly to the groups from state level. Shri Bhargava said that the scheme has been incorporated for tackling malnutrition. Additional nutritious diet is provided to 11.50 lakh students in 25000 schools of 85 development blocks three days in a week. He informed that LPG connections have been given to 35416 schools by the state government, which are used for cooking meal. Shri Bhargava informed that clean kitchen awards of Rs 50,000, Rs 30,000 and Rs 20,000 are given for promoting hygiene in kitchen, nutrition in the food in every district.
---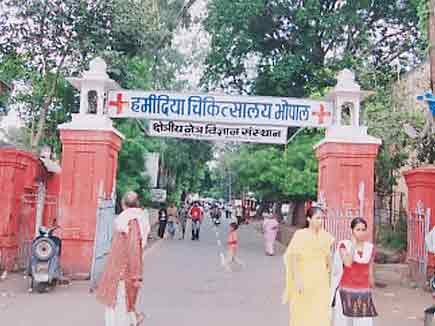 Managerial changes made in Hamidia Hospital administration.
Bhopal:MMNN: 6 February 2018


Essential managerial changes have been made in Hamidia Hospital to improve efficient management and working capacity. Under this several significant works have been started which includes arrangement of security and sanitation, posting of staff in wards and departments, CMO night patrolling system, nursing staff duty, duty roster display, installation of HMIS software etc. The security system of Hamidia Hospital has been entrusted with a central government agency which has greatly improved vehicular traffic in the hospital premises. Entry forms are being issued to attendants of patients admitted in various wards in the hospital which has helped reduce unnecessary crowd in the wards. Superintendents are personally conducting inspection of the hospital. Medical officers are available 24x7 in three shifts in the emergency department. Nurses are being deployed on permanent duty under department heads. Duty roster of staff nurses and Class III and IV employees have been displayed in all wards at prominent spots. Due to manual work in the hospital earlier, there was difficulty in mutual adjustment which affected the work of the department. A hospital management system has been set up in the hospital. This helps in maintaining transparency in treating patients coming to the hospital. Medicines and other items available in the Kendriya Aushadhi Bhandar are being distributed online in all wards. Number of sanitation workers, security employees, ward boys and employees has been increased as per need in the hospital. For this a foolproof monitoring system has been made in which officers and supervisors have been posted in different levels. Along with this S.O.P.'s have been made in proportion to the work area with which various arrangements are being controlled.
---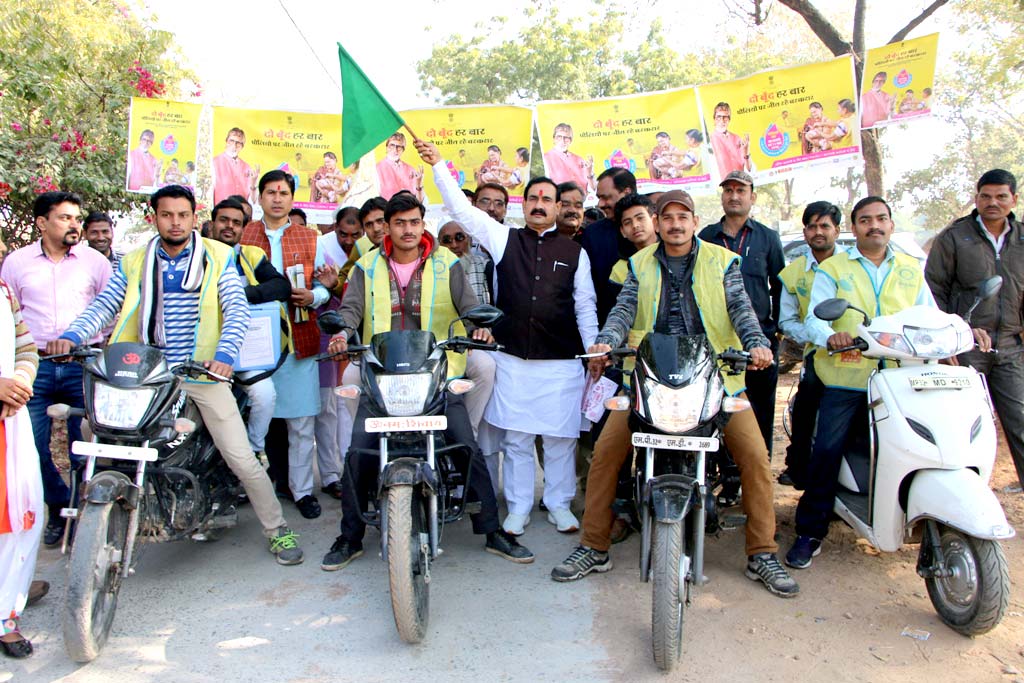 PR Minister Dr. Mishra Administers Pulse Polio Drops to Children.
Bhopal:MMNN: 28 January 2018


Minister for Public Relations, Water Resources and Parliamentary Affairs Dr. Narottam Mishra started Pulse Polio campaign from Rajghat Colony of Datia. He administered pulse polio drops to the children. Dr. Narottam Mishra also flagged off a motor cycle rally, organized with an objective to make the pulse polio campaign successful. Moreover, Dr. Mishra visited village Anandpur of Gram Panchayat – Agora of district Datia and unveiled Dr. Ambedkar's statue. Boddha saint were also present on the occasion. He mentioned that Baba Sahab Bhimrao Ambedkar was a God like human being. Teerth sthals have been made by the Madhya Pradesh and Union Government in New Delhi, Mhow and London besides 5 other places in order to make the Baba Sahab's memories everlasting.
---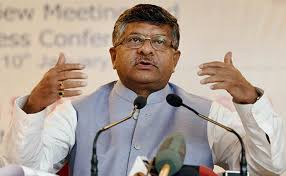 E-Hospital Facility in Datia: Union Minister Shri Prasad.
Bhopal:MMNN: 28 January 2018


Union Minister for Information Technology and Law Shri Ravishankar Prasad made announcement that 'E-Hospital facility will be developed in Datia District Hospital, during his visit to Datia. It may be mentioned that people dwelling in rural areas can get medical treatment, after consulting specialists of the district hospital through teleconferencing. Datia district hospital has 300 bed capacity. Union Minister Shri Prasad told the officers on Saturday that Datia is a religious place. Digital transactions should be encouraged here. He also performed pooja-archana in Pitambara Peeth
---
Neurosurgery to be carried out in J.P. Hospital now.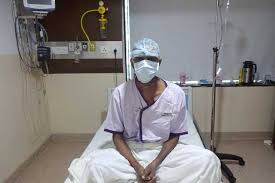 15 January 2018,
Neurosurgery services have been started in Jai Prakash hospital of Bhopal to facilitate patients suffering from brain disorder. The medical examination related to brain injury, brain tumor, brain hemorrhage, paralysis beside other diseases will be conducted and treatment will be given by the Neurosurgeon Dr. Yogesh Tiwari. He will examine the patients every Tuesday and Thursday in the OPD of the hospital and conduct the surgery every Monday and Wednesday. Children, who visit DEIC will be examined once a week. Free Neurosurgery of Children up to 18 years of age Chief Medical and Health Officer Dr. Sudhir Jesani informed that along with beginning of neurosurgery OPD in J.P. Hospital, neurosurgery of identified children up to 18 years of age, who are suffering from neural tube defect and other surgeries will also be carried out free of cost under the National Child Health Programme. After the approval, model costing amount will be provided to the civil surgeon in this connection. Similarly, the surgery of people living below the poverty line will be conducted free of cost under the State Illness Assistance Fund Package. Charges for surgery of patients living above the poverty line will be determined by the Patients Welfare Committee.
---
Rs 60 crore released for purchase of modern equipment to six Medical Colleges.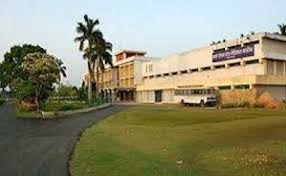 3 January 2018,
Total Rs 60 crore has been released to six medical colleges by the Medical Education Department for purchase of CT Scan, MRI and other diagnostic equipments including Gama camera, Colour Doppler etc. Commissioner Medical Education Shri Shiv Shekhar Shukla gave directions to the college deans to purchase and install the equipments within the next 3 to 6 months through Madhya Pradesh Public Health Services Corporation Limited and Government of India undertakings GEM and HLL and ensure diagnostic facilities. The amount allotted by the Medical Education Department includes Rs 29.2 crore to Bhopal Medical College, Rs 11.73 crore to Indore, Rs 5.3 crore to Jabalpur, Rs 5.6 crore to Gwalior, Rs 3.9 crore to Rewa and Rs 4 crore to Sagar Medical College. This important step will solve the problem of unavailability of equipments and essential tests in hospitals affiliated to medical colleges.
---
Karnataka High Court Reverses Government's World-leading Attempt of 85% Pictorial Warnings on Tobacco Products.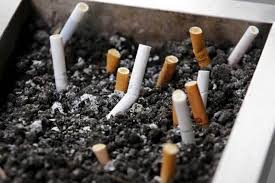 3 January 2018,
New Delhi, 03 Jan,2018 : Karnataka High Court in a recent order dated 15th December 2017 quashed the Cigarettes and Other Tobacco Products (Packaging and Labeling) Amendment Rules, 2014. The 85% pictorial warnings notification was issued on 15th October 2014 and after a long struggle these were implemented on April 1, 2016. India rose to 3rd position in global ranking in pictorial warnings from 136th. India was awarded by the World Health Organization for this decision. Also, it was internationally applauded by many countries of the world. In the Karnataka HC judgment one of the judges, Justice Nagarathna, stated that it is unnecessary to have pictorial and textual warnings suggestive of cancer particularly when the contents of the said warnings are not universally accepted as medically proven. Aishwariya Bhati, Supreme Court lawyer, said, National Institute of Health & Family Welfare report on health consequences of tobacco use was submitted in the Supreme Court in February 2011 which clearly establishes link between tobacco use and cancer. She further added that the Honble Supreme Court Murli Deora V/s Union of India (2001) accepted that smoking causes lung cancer and other diseases. In another judgment by the Honble Supreme Court in Health for Million Vs Union of India and Others in 2013 held that consumption of these products will result in rapid increase in the number of cancer patients. Ms Bhatti stated that In fact the statement of objects and reasons of COTPA itself establishes beyond doubt that tobacco causes death, disability and huge financial losses to the Nation. So the Parliament made the law because of the proven link between tobacco and disease. Dharamveer Katewa of Indian Asthma care society the Government must strongly defend its decision of implementing the 85 pictorial warnings on tobacco products taken in 2016. It was a landmark decision to protect health of our youth. Shri J P Nadda, Union Minister of Health and Family Welfare stated at the opening of the Seventh Session of the Conference of the Parties to the WHO Framework Convention on Tobacco Control, We are committed to strengthening non-communicable disease programmes and interventions and implementation of the WHO Framework Convention for Tobacco Control (FCTC) as an integral part of the post 2015 Sustainable Development Goals. Prime Minister Shri Narendra Modi has said (on Twitter), On World No Tobacco Day, let us pledge to spread awareness on the risks of tobacco consumption and work to reduce tobacco consumption in India. Tobacco not only affects those consuming it but also people around. By saying no to tobacco, let us lay the foundation of a healthier India.
---
Van Mela plays significant role in attraction towards Ayurveda.


20 December 2017,
Forest Minister Dr. Gaurishankar Shejwar said that International Van Mela has increased people's attraction towards Ayurveda Dr. Shejwar was speaking at the concluding function of the International Van Mela at Lal Parade Ground. Dr. Shejwar said that students related to Ayurvedic Colleges should visit villages and jungles to increase their knowledge about herbs. He said that the Bio-diversity Board is forming committees at rural level. These committees will also help maintain the identity of herbs. The Forest Minister said that the knowledge of Ayurveda should be expanded to re-establish Ayurveda. For this International Van Mela is the right platform. Shri Mahesh Kori, Chairman, Madhya Pradesh Rajya Laghu Vanopaj Sangh said that the Sangh is constantly working in the direction of economic and social upliftment of vanvasis. Apart from adequate remuneration, tendu patta collectors are being given bonus also. Shri Jawwad Hasan, Managing Director, Madhya Pradesh Rajya Laghu Vanopaj Sangh told that more than about a lakh persons visited the 7-day Van Mela. Sale recorded in the mela was of nearly Rs 80 lakhs. Contract worth Rs one crore 56 lakh were signed through 22 MoUs at the buyers-sellers meet. The Forest Minister gave away rewards to the winners of the various cultural competitions organised during the mela. Principal Chief Conservator of Forests and Forest Force Chief Dr. Animesh Shukla was also present on the occasion
---
Narmada Trauma Centre Gets Bhopal's first NABH Certification and NABH Nursing Excellence Certification.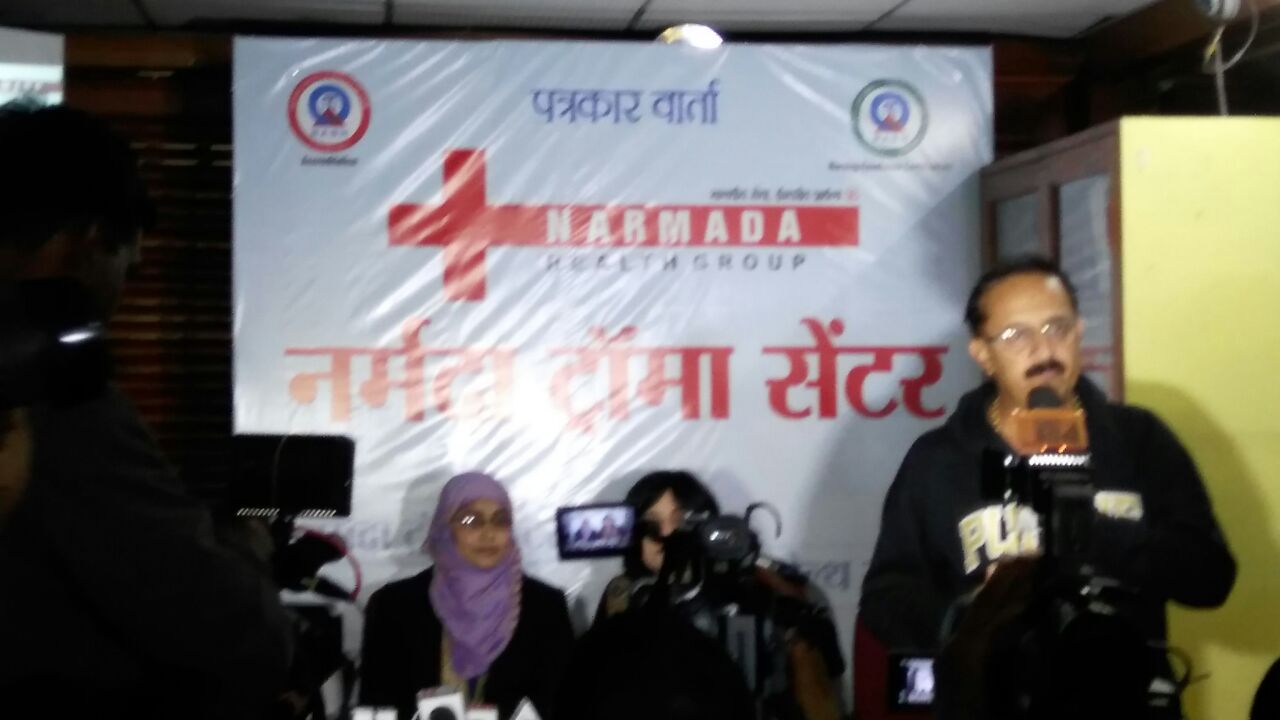 16 December 2017,
Narmada Trauma Centre was established in the year 2006 with the Mission to provide quality Trauma Care and other Critical Healthcare Services."With the NABH Certification now Bhopal would have better Healthcare and Nursing care at the Narmada Trauma Centre"said Dr Rajesh Sharma and Dr Renu Sharma while talking to MetroMirror. He also said that those who are Accredited but donot follow the NABH procedure and Systems, the Certification could be cancelled. About NABH: NABH is the part of Quality Council of India.NABH has prepared the various Quality Standards and procedures to be followed by the Hospitals and Nursing Care Centres totalling to 650.These Standards are to be followed right from the Admission to discharge of the Patient. Also at the roadside accidents procedures are followed while transferring Patient to the Strecher.
---
GKTecvision prototype of Vedic Wisdom
17 September 2017,
,
GKTecvision Private Ltd
is a prototype of countrys wider vision and perspective and imparts Vedic Wisdom. It is inclusive of all those ideals and philosophies which Indian Constitution represents and is constructively promoting them while delivering services to their clients. The companys thinking prowess and working methodology can be seen and assessed through their well-structured website www.gktecvisionpremium.com, www.gktecvision.com . The website is an ensemble of Vedic wisdom which is required for systematic working and maintaining calmness while performing in varied situations and atmospheres in a culturally diverse country like India. The website maintains regular blog pages which imparts knowledge and delves into deep thinking as well as purpose of meditation for achieving consistent success and yet not get effected by it. With the launch of the website, company is trying to provide solution to discords that arise while working towards the same goal. Kiran Karnvati is an author and has recently added a news letter on the website and published a book, Creative Intelligence, which talks about Inspiration. The book is available on various ecommerce portals. He is an alumnus of Prestigious Indian Institute of Technology, Madras (IIT, Madras). ,
Kiran Karnvati, CEO, GKTecvision shared
We have launched the company with the objective of spreading knowledge and literature of our old scriptures and Vedas. Indian Vedic literature is full of mantras which teach us how to deal with difficult situations and lead a calm life without getting influenced by the negative vibes floating in the air. The company truly recognizes constitutional problems that Digital India is confronting in the present time. Thus, it has made an attempt to answer all the relevant questions and arising concerns occupying the mindset of Indians. It has further tried to bridge a gap between the government and the common public.
Few interesting and insightful reads listed below:
a. Solution to health care problem of the USA which has similar capabilities to solve in many developing and developed economies.
b. A legislative solution to targeted cow vigilantes
c. Solution to Merit and Reservation as governed in Indian society
d. Views on Climate Change and Paris Agreement from a neutral stand point
e. Babri Masjid Demolition solution to this pressing problem
f. War on Syria Impact and United Nations
g. Demonetization and its effects during Indira Gandhi's period
h. Development of a nation in terms of spiritual understanding
i. Aspects of Divinity through hunger
j. Methods of extracting Natural Harbor its meaning and relevance
k. National court of appeal and solution
l. Krishna water tribunal and solution
m. In the society of various problems how to live rich and compassionate life
n. Collegium system Indian Judiciary a different way of looking at merit
o. Countries name India or Bharat
p. Secrets of Hindu temples
q. Big bang theory how we learned wrong concepts in our child hood
r. Buddha's teaching and its relevance in current system
s. Life of Insignificant worthiness
t. How to eradicate misgovernance in toilets construction in India
u. Coal allocation scam how to read the circumstances
The company management further elaborates that the main aim is to bring into lime light the true spirit of the national anthem. The aggression of any nature is simply discarded with the wisdom of great knowledge. To know more about the company, one can visit them on the They are also available on Youtube
---
415 combat teams formed to control contagious diseases in state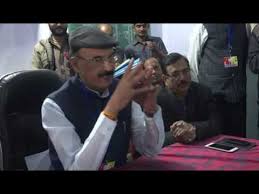 9 Aug 2017,
At least 415 combat teams have been constituted at district and development block level for prevention and treatment of water-borne diseases including diarrhea, gastroenteritis, cholera etc. in the state. Health Department is keeping strict vigilance on marked problem-oriented villages and towns. This information was given today by the Health Department during daily review of contagious diseases. People were told to inform immediately about the spread of any water-borne diseases in their areas on landline no. 0755-4094192 and call centre no. 8989988712. Public Health and Family Welfare Minister Shri Rustum Singh told that the possibility of spread of water-borne diseases increases every year first due to shortage of water at the end of summer season and beginning of rainy season and then due to polluted water following rains. Sufficient quantity of bleaching powder, ORS, chlorine, chloroquine, paracetamol, metrodinazole etc., has been made available at the Arogya Kendra and Depot Holder in every village in the state. Efforts are being made to control spread of contagious diseases through sectors in charge, multi-purpose workers and ASHA. ASHA informs concerned development block medical officer promptly about occurrence of any case of disease in the village so that immediate steps can be taken to control it. Shri Singh has appealed to take the following precautionary steps to save people from water-borne diseases. Always use clean –clear water for consumption. Wash hands thoroughly with soap and clean water after using the toilet. Consume freshly cooked food and edible items. Always keep food and edible items covered so that it does not get contaminated with flies, dust etc. If water seems polluted, it should be boiled and filtered with a clean cloth. Put chlorine tablets in water and use it after one hour. 11 swine flu patients under treatment During the daily review of swine flu, dengue, chikungunia and other contagious diseases by the Health Department it was told that 95 samples of swine flu were sent between July 1 and August 8 out of which 91 reports have been received. Out of these reports 17 tested positive and 4 sample reports are awaited. At present 3 patients are undergoing treatment in government hospitals and 8 patients in private hospitals. Similarly 42 dengue patients were found in 14 districts during the same period. On August 8, 28 samples were sent to 4 laboratories out of which two were tested dengue-positive. During this period 14 suspected patients of chikungunia were found but their reports were negative. One swine flu patient has been reported dead in the state.
---
Yoga: A revolution in the making


3 Aug 2017,
While Yoga has always captured the public imagination, the last three years have seen a sea-change in public awareness of Yoga. The announcement of International Day of Yoga on June 21st by the United Nations in response to the appeal by Prime Minister of India Shri Narendra Modi which was spontaneously appreciated and sponsored by 187 countries has promoted Yoga as a way of life to millions of people across the world. With this, India has shared an ancient practice which has now been adopted by almost all countries in the world cutting across cultural, religious, national, and language barriers, thus reinforcing the basic message of Bharat, which is Unity in Diversity. The International Day of Yoga (IDY) bringing millions of people across the world together in an unprecedented scale has started bringing love, peace, and harmony in the world. In the West, Yoga has been considered essentially as a physical practice to improve flexibility and strength. But, the very word Yoga means Joining which brings about the union of mind, body and soul to reach higher states of consciousness. With the recent advances in quantum physics, including the discovery of the so-called God Particle science has started to realise its limitations and begun to see beyond the traditional reductionist framework. Jnana Yoga gives direction to Science to go beyond the physical to recognize five layers of human dimensions. India has a long tradition of scientific thinking in Vedas known to be the primodial source for all the knowledge base and Yoga having its origin in Vedas has been no exception. The four streams of Yoga Janana, Bhakti, Raja and Karma yogas work at intellectual, emotional, will power and action levels brings toal personality development and has a message for all as Swami Kuvalayananda said decades back and pioneered the scientific research in Yoga way back in 1940s. In a study conducted on Yogi Satyamurthy, published in 1973, it was noted that he was voluntarily able to stop the electrical activity of the heart for upto 9 hours and then revive him spontaneously back to normal. In other study, practitioners of a Buddhist Meditation technique (Benson et al., 1982) were able to increase their body temperature by over 15 degree Celsius. Maharishi Mahesh Yogis contribution to research brought the dimension of Relaxation response by TM (Transcendental Meditation) all over the world. Yoga as an add on to modern medicine to deal NCDs as Diabetes, Cancer, Heart problems, etc has shown very promising results with the mechanisms being understood using tools of genetics, brain changes, psychology, and physiological pathways. Such research is being spearheaded by S-VYASA Yoga University in Bangalore, which is now the only full fledged University in the world dedicated to yogic research. Thanks to our Prime Minister, it has not just been restricted to a single day celebration, but has been incorporated into our educational system by NCTE, NCERT by bringing yoga as a compulsory subject in Primary, secondary and higher secondary levels. UGC also did not stay behind and has brought yoga in higher education system to create persons to teach research and bring the benefits to one and all.
---
Mega Event of IDY-2017 led by the Prime Minister to be Organised in Lucknow: Shri Shripad Yesso Naik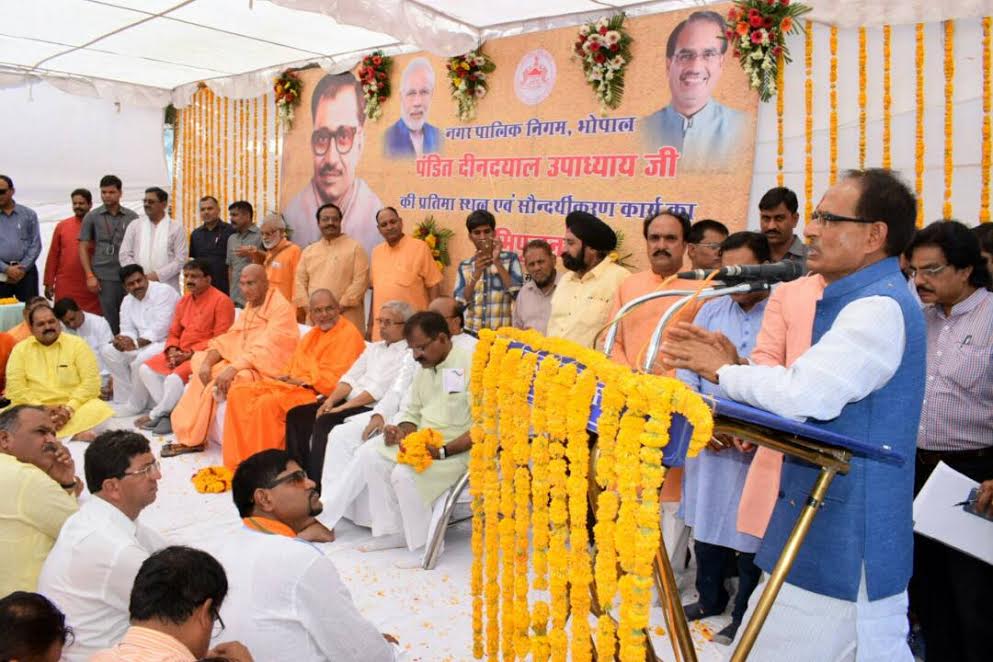 26 May. 2017,BHOPAL : The capital of Uttar Pradesh, Lucknow, will host the main mega event of this year's International Day of Yoga on 21st June and the event will be led by the Prime Minister, Shri Narendra Modi. This was formally announced by the Minister of State (Independent Charge) for AYUSH, Shri Shripad Yesso Naik at a media briefing in New Delhi today. Addressing the media persons, the AYUSH Minister said, Ministers of the Government of India, Chief Minister of Uttar Pradesh and several Yoga Gurus are also expected to take part in the event at Lucknow. The venue for IDY-2017 is Ramabhai Ambedkar Sabha Sthal in Lucknow and nearly 51,000 people are expected to demosntrate Common Yoga Protocol along with the dignitaries in this event.
Shri Naik informed that besides the main event in Lucknow, Delhi will also hold events in seven places . These events are being planned in association with NDMC, DDA and different Yoga Organisations. The locations of these events include Cannaught Place(NDMC), Nehru Park(NDMC), Lodhi Garden(NDMC), Talkatora Garden(NDMC), Dwarka(DDA), Rohini(DDA) and Khureji(DDA), he added. Shri Naik also said that besides this, the leading Yoga Organisations are planning several other programmes on the occasion of IDY – 2017 in Delhi as well as other parts of the country and also outside the country.
Shri Shripad Yesso Naik further explained that all the Central Government Ministries, Departments, their subordinate organisations are planning to celebrate the Yoga day in a grand manner. Similarly, the State Governments have also planned several programmes for the IDY-2017 . Besides these, NCC, NSS, Nehru Yuva Kendras, major Educational Institutes, Defence Forces, Para Military Forces, Corporates, Business groups have also been roped in for the celebration of Yoga Day in their own way.
The AYUSH Minister also said that the Central Council for Research In Yoga & Naturopathy (CCRYN) is conducting One Month free Yoga camp in almost all the districts of the country through Govt. and Private Organisations. He said that the training programme has already started from 21st May, 2017.
Giving further details, Shri Naik said that Ministry of AYUSH is planing to have a few Yoga Parks across the country, specially meant for Yoga activities throughout the year, which will be managed voluntarily by the Yoga or other organisations. He said that it is expected that nearly 100 such Yoga parks will come up within this year, which will be further expanded subsequently.
In his welcome address, Secretary , Health and Family Welfare and AYUSH, Shri C.K Mishra said that a sustainable Yoga atmosphere should be created throughout the year by organising Yoga activities even after the International Day of Yoga is over. The Yoga institutuions/organisations in and around Lucknow will be actively involved in the main event this year, he added.
To make the celebration of International Day of Yoga a continuous process, Ministry of AYUSH had organised few Yoga Fests in the state capitals of the country and is expected to organise few more such Yoga fests in the days to come. Ministry of AYUSH has also requested Ministry of External Affairs to organise such Yoga Fests in the Indian Missions abroad.
---
30min walks can save $2,500 a year for you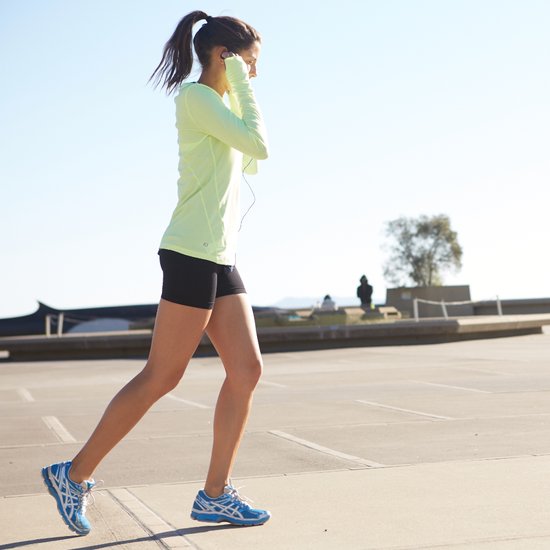 10 Sept. 2016,BHOPAL : For people still struggling to make time for exercise, a new study offers a strong incentive: You'll save $2,500, or Rs 1,66,000, a year.
The savings, a result of reduced medical costs, don't require much effort to accrue — just 30 minutes of walking five days a week is enough.
The findings come from an analysis of 26,239 men and women, published in the Journal of the American Heart Association.
Researchers decided to see if they could determine what being active or inactive costs each of us annually in healthcare spending.
A study published in the Lancet in July put the costs of inactivity to the world economy at almost $68 billion annually.
For the new study, researchers stratified people into two broad groups: those who did or did not meet national exercise guidelines, which recommend that someone work out moderately for 30 minutes five times a week.
It turned out that, on average, someone who met the exercise guidelines paid $2,500 less in annual healthcare expenses related to heart disease than someone who did not meet the norms.
---
All you need to know about Dengue fever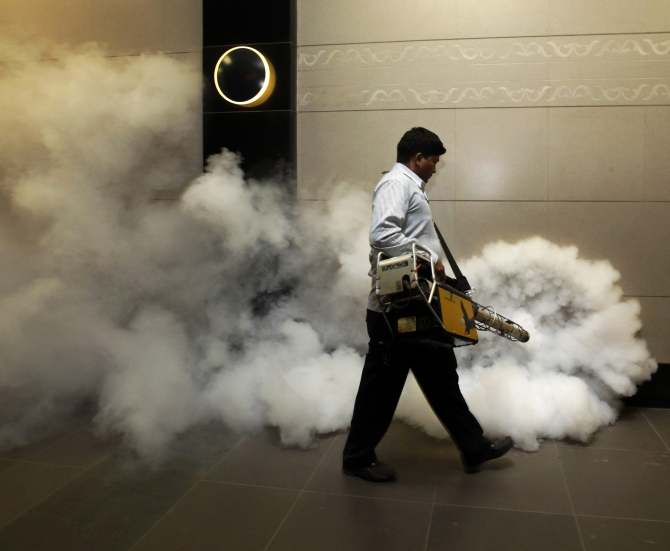 Following a surge in the number of dengue cases in Delhi, the government has launched a 24-hour helpline -- 011-23307145 -- that will function round the clock to provide all relevant information about dengue and its treatment. The Health minister has directed municipal commissioners to send out bulk SMSes to people containing the message: "Dengue is curable and there is no cause for panic."
With 613 fresh cases reported over the last one week, the Delhi government was forced to cancel leave of doctors, open 'Fever Clinics' to treat those hit.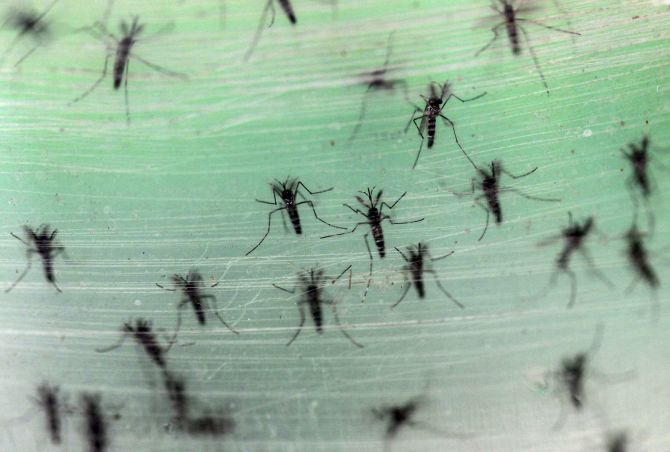 What is dengue fever?
Dengue infection is caused by a virus. It occurs commonly as dengue fever. Occasionally the patient suffering from dengue may develop bleeding.
Common sites for bleeding are nose, gums or skin. Sometimes, the patient may have coffee ground vomiting or black stools. This indicates bleeding in gastro intestinal tracts and it is serious.
The patient with dengue who has bleeding has dengue haemorrhagic fever (DHF). Rarely the patient suffering from dengue may develop shock, then it is called dengue shock syndrome (DSS).
When should I suspect dengue?
Dengue should be suspected when you have sudden onset of fever.
The fever is high 103-105 degrees F or 39-40 degrees C. It is accompanied with severe headache (mostly in the forehead), pain behind the eyes, body aches and pains, rash on the skin and nausea or vomiting.
The fever lasts for 5-7 days. In some patients, fever comes down on 3rd or 4th day but comes back. All the above symptoms and signs may not be present in the patient. The patient feels much discomfort after the illness.
There are several types of fever, when should dengue be suspected?
The characteristics of dengue that make it different from other causes of fever are the pain behind the eyes, severe pains in the muscles, severe joint pains, and skin rashes.
These features make the diagnosis of suspected Dengue likely. The severe joint pains caused by DF are the reason why DF is also called break-bone fever.
What is the difference between suspected and probable case of dengue?
If a patient suspected to be having dengue has reduced platelets or an increase in blood haematocrit, then the patient has probable dengue. These additional findings make dengue more likely. Patients with dengue may not have a high haematocrit if the person was anaemic to start with.
(Platelets are cells in blood that help to stop bleeding. Haematocrit indicates the thickness of blood).
Can you get dengue again after suffering from it once?
It is possible to get dengue more than once. Dengue can occur because of 4 different but related strains of dengue virus.
If a person has suffered from one virus, there can be a repeat occurrence of dengue if a different strain is involved subsequently. Being affected by one strain offers no protection against the others. A person could suffer from dengue more than once in her/his lifetime.
Can the diagnosis of dengue be confirmed?
There are laboratory tests that provide direct or indirect evidence for dengue fever.
These tests provide evidence for the occurrence of dengue infection. There are some additional tests that can help to identify the type of dengue infection. The tests for confirmation of dengue should be done in reliable laboratories.
How can someone get dengue fever?
Dengue fever occurs following the bite of an infected mosquito Aedes aegypti. This type of mosquito has a peculiar white spotted body and legs and is easy to recognise even by laymen.
It breeds in clean water and has a flight range of only 100-200 metres. The mosquito gets the dengue virus after biting a human being infected with dengue virus.
Can someone get dengue fever from another person?
Dengue does not spread directly from person to person. It is only spread through the bite of an infected mosquito.
When does dengue develop after getting the infection?
After the entry of the virus in the person, it multiplies in the lymph glands in the body. The symptoms develop when the virus has multiplied in sufficient numbers to cause the symptoms. This happens generally about 4-6 days (average) after getting infected with the virus.
Can people suffer from dengue and not appear ill?
Yes. There are many people who are infected with the virus and do not suffer from any signs or symptoms of the disease. For every patient with symptoms and signs there may be 4-5 persons with no symptoms or with very mild symptoms.
Can dengue fever be treated at home?
Most patients with dengue fever can be treated at home. They should take rest, drink plenty of fluids that are available at home and eat nutritious diet. Whenever available, Oral Rehydration Salt/ORS (commonly used in treating diarrhoea) is preferable.
Sufficient fluid intake is very important and becomes more important in case DF progresses into DHF or DSS where loss of body fluid / blood is the most salient feature. It is important to look for danger signs and contact the doctor as soon as any one or more of these are found.
What is the treatment? Is it curable?
Like most viral diseases there is no specific cure for dengue fever. Antibiotics do not help. Paracetamol (can be purchased without prescription) is the drug of choice to bring down fever and joint pain.
Other medicines such as Aspirin and Brufenshould be avoided since they can increase the risk of bleeding. Doctors should be very careful when prescribing medicines. Any medicines that decrease platelets should be avoided.
Can dengue fever become dangerous?
The infection can become dangerous since it may cause damage to the blood vessels. The damage may range from increased permeability of the blood vessels, causing leakage of blood fluid/plasma into various organs to completely broken blood vessels that causes bleeding.
The symptoms and signs of dengue haemorrhagic fever and dengue shock syndrome are related to damage to the blood vessels and derangement in functioning in components of blood that help it to clot.
Can people die from dengue fever?
People who suffer from dengue fever have no risk of death but some of them develop Dengue Haemorrhagic Fever or Dengue Shock Syndrome.
In some of these cases death can occur. With proper treatment, the patients with Dengue haemorrhagic fever and dengue shock syndrome can recover fully. Good treatment provided in time can save most lives.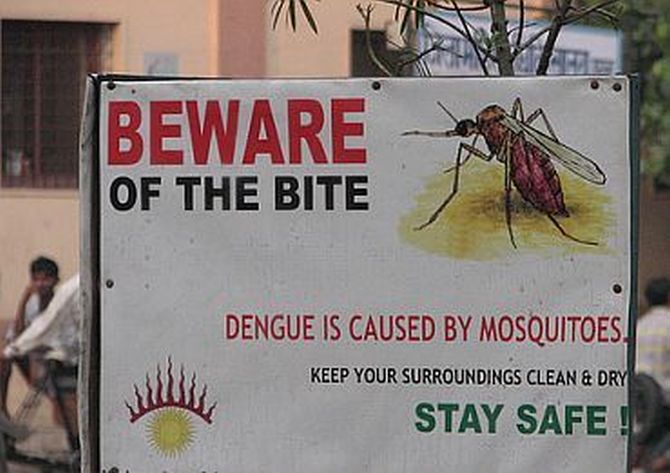 When should a patient suffering from dengue go to the hospital or consult a doctor?
Generally the progress towards dengue haemorrhagic fever or dengue shock syndrome occurs after 3-5 days of fever.
At this time, fever has often come down. This may mislead many of us to believe that the patient is heading towards recovery. In fact, this is the most dangerous period that requires high vigilance from care-givers.
The signs and symptoms that should be looked for are severe pain in the abdomen, persistent vomiting, bleeding from any site like, bleeding in the skin appearing as small red or purplish spots, nose bleed, bleeding from gums, passage of black stools like coal tar.
Bring the patient to the hospital whenever the first two signs, namely, severe pain in the abdomen and persistent vomiting are detected. Usually it is too late if we wait until bleeding has occurred.
The most dangerous type of dengue is the dengue shock syndrome. It is recognised by signs like excessive thirst, pale and cold skin (due to very low blood pressure), restlessness and a feeling of weakness.
Is there a vaccine to prevent dengue fever?
A vaccine has been developed to prevent dengue fever, but it is still under trial. It is not yet available in the market. Scientific progress is likely to help in prevention of dengue fever by vaccination in the years to come.
Are there any long-term ill effects of dengue fever?
Most people who suffer from dengue fever recover in 1-2 weeks time. Some may feel tired for several weeks. However, if symptoms persist after this period, consult a doctor.
Where does the mosquito that spreads dengue live?
The highly domestic mosquito Aedes aegypti rests indoors, in closets and other dark places. Outside, it rests where it is cool and shaded. The female mosquito lays her eggs in water containers in and around the homes, and other dwellings. These eggs will develop, become larvae, and further develop into adults in about 10 days.
How can the multiplication of mosquitoes be reduced?
Dengue mosquitoes breed in stored, exposed water collections. Favoured places for breeding are barrels, drums, jars, pots, buckets, flower vases, plant saucers, tanks, discarded bottles, tins, tyres, water coolers etc.
To prevent the mosquitoes from multiplying, drain out the water from desert coolers/window air coolers (when not in use), tanks, barrels, drums, buckets etc.
Remove all objects containing water (e.g. plant saucers etc.) from the house. Collect and destroy discarded containers in which water collects e.g. bottles, plastic bags, tins, used tyres etc.
In case it is not possible to drain out various water collections or to fully cover them, use TEMEPHOS, an insecticide, ( brand name Abate) 1 part per million according to the local guidelines to prevent larvae from developing into adults
How can I prevent mosquito bites to prevent dengue?
There is no way to tell if a mosquito is carrying the dengue virus. Therefore, people must protect themselves from all mosquito bites.
Dengue mosquitoes bite during the daytime. Highest biting intensity is about 2 hours after sunrise and before sunset. Wear full sleeves clothes and long dresses to cover as much of your body as possible.
Use repellents -- be careful in using them in young children and old people. Use mosquito coils and electric vapour mats during the daytime also to prevent dengue.
Use mosquito nets to protect children, old people and others who may rest during the day. The effectiveness of these nets can be improved by treating them with permethrin (pyrethroid insecticide). This bed-net is called Insecticide Treated Nets and are widely used in the prevention of malaria.
Is there any advice for the patient with dengue fever to prevent the spread of the disease to others?
The spread of dengue from a patient to others is possible. The patient should be protected from contact with the mosquito.
This can be achieved by ensuring that the patient sleeps under a bed-net. Effective mosquito repellents are used where the patient is being provided care. This will prevent the mosquito from biting the patient and from getting infected and spreading it to others.
Any advice on travel if there is an outbreak of dengue?
There is no travel restriction. However, you should be aware of what to do if you are travelling an area where dengue has been reported.
This includes observing prevention measures described in these frequently asked questions and answers and reporting to the doctor if you have fever and are worried that it might be dengue fever.
What should the doctors treating dengue do?
Patients suspected to be suffering from dengue haemorrhagic fever or dengue shock syndrome should be admitted to a hospital without delay.
The progress of these patients should be monitored regularly at 1-2 hours interval. Platelet counts and haematocrits should be monitored repeatedly to review the progress of patients.
If the haematocrit levels fall dangerously then a blood transfusion should be considered. A fall of more than 20 per cent as compared to previous levels may be an indication for transfusion.
If the haematocrit values rise the patient should be given fluids intravenously and the fluids carefully monitored to ensure that the patient does not get excess fluids. A rise of more than 20 per cent as compared to previous levels may be an indication for IV fluids.
The doctor should decide based on best judgement of patient's condition.
What should the doctors treating dengue NOT do?
Do not prescribe aspirin and brufen or any other medicine that reduces the platelets or increases the tendency to bleed. Avoid giving IV fluids unless the patient is bleeding or the haematocrit level is rising progressively.
Avoid rushing into giving blood transfusion unless the haematocrit is falling dangerously. Do not give platelet transfusion unless the platelet count is very low or unless there is bleeding.
In the case of a dengue outbreak or epidemic what are our strategies?
Prevention of mosquito breeding places remains our mainstay. However, to stop or to slow down the transmission it may be supplemented by "thermal fogging", using fogging machines.
In fogging, we use an insecticide that has an immediate knockdown effect on adult mosquitoes.
When fogging is undertaken after an epidemic occurs, it is unfortunately too late. Fogging, to be effective, should be done at about 3-4 days interval. It is expensive and time consuming.
Therefore, measures undertaken by the community, for the community, to prevent the breeding of mosquitoes is far more cost-effective than containment measures once an outbreak occurs.
---
Campaign in every village for girls' awareness about health and hygiene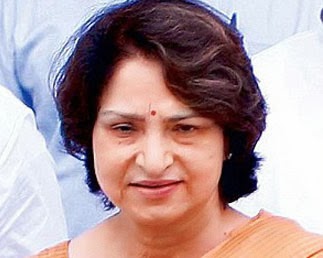 Bhopal, 13th Aug. 2015– Women and Child Development Minister Smt. Maya Singh has said that a campaign will launched in every village to make girls' aware about health and hygiene. Smt. Singh was inaugurating Project Udita and newly constructed Anganwadi building at Budhni tahasil in Sehore district today.
The Minister said that under leadership of Chief Minister Shri Shivraj Singh Chouhan, a number of important schemes have been launched for all-round development of women, girls and children which has attained national recognition.
In the series, Project Udita was launched to make girls aware about health and hygiene. It was dedicated by the Chief Minister at Mahila Panchayat. She directed Anganwadi and health workers to make adolescent girls aware of use of sanitary napkins through the project.
She gave sanitation-related information. She said that participation of society is necessary to end malnutrition among children, women and girls. Smt. Singh informed that under Project Udita, automatic vending machines have been installed at 208 places and 240 more machines will be installed soon.
Principal Secretary Women and Child Shri J.N. Kansotiya said that Project Udita is a good beginning whose far-reaching impacts will be seen in society.
Commissioner Integrated Child Development Scheme Smt. Pushplata Singh said that use of filthy clothes during menses affect reproductive health. She informed that according to a survey, 23 adolescent girls stop going to school after first menses, only 12 percent use sanitary napkins and 10 percent girls are taken ill due to use of filthy clothes during menses.
She informed that Project Udita has been launched as pilot project at Gwalior, Indore, Jhabua, Narsingarh, Murar, Mhow, Burhanpur and Budhni on Kishori Diwas on every fourth Tuesday, Anganwadi workers will solve adolescent girls' problems and remove their apprehensions. Through vending machine at Anganwadi, a set of napkins (3 napkins) can be obtained for Rs.10. local women's self-help groups will be trained to produce good quality sanitary napkins.
Smt. Maya Singh presented vending machine to Principal of Girls Higher Secondary School for use in school. She flagged off Project Udita publicity van, distributed certificates to beneficiaries of Ladli Laxmi Yojana and planted a sapling at Anganwadi centre.
---
Health Minister Dr. Mishra wishes success of Mission Indradhanush


Bhopal, 1 April 2015:
Health Minister Dr. Narottam Mishra has urged to ensure success of programme for vaccination to prevent small pox, tetanus, polio, TB, chronic cough, hepatitis-B and hemophilic influenza in 15 districts of Madhya Pradesh.
Under Mission Indradhanush, complete vaccination of all children will be ensured. Mission's activities will be held in the state in 4 phases of one week each in next 4 months.
The Minister hoped that the campaign will evoke encouraging results through joint efforts of health workers, voluntary organisations and people to ensure success of Mission's activities.
---
List of private hospitals identified for swine flu treatmentat Bhopal and Indore


Bhopal, 12 Feb 2015:
The state government has released a list of private hospitals identified for swine flutreatment.
Along with government hospitals, these private hospitals will also cooperate incontrol of the disease.
As many as 13 private hospitals have been identified for treatment of swine flu atBhopal including Rainbow, National, Chirayu, B.M.H.R.C., Paliwal, P.C.M.S., ChirayuMedical College, LBS, People's High-tech, Narmada, J.K., Bansal and Miracle. Private hospitals identified at Indore include Arabindo (SAMS), Bombay Hospital,CHL, Vishesh, Rajshri (Apollo), Bhandari, Arihant, Gokuldas, Index, Life Care, GlobalSNG, Suyash, Cloth Market, Arpan, Mayur and Choithram hospitals.
---
Health Ministry holds review meeting on H1N1


Bhopal, 11 Feb 2015:
The status of H1N1 influenza being reported from different states was reviewed today at a high level meeting chaired by the Secretary (Health & Family Welfare) Shri B P Sharma where in addition to the Director General, Health Services (DGHS) Dr. Jagdish Prasad, representatives of leading government hospitals such as Dr. Ram ManoharLohia Hospital, Safdurjung, AIIMS, and from Indian Council of Medical Research (ICMR) and National Center for Disease Control (NCDC) were also present.
It was noted that that during the period 1 Jan 2015-10 February 2015, the total number of H1N1 cases is 5157 and number of deaths is 407. Largely the cases are from Delhi, Gujarat, Rajasthan, Karnataka, Madhya Pradesh, Maharashtra, Tamil Nadu and Telangana whereaslargely the deaths due to H1N1 are in Maharashtra, Madhya Pradesh, Gujarat, Rajasthan and Telangana.
The current trends of morbidity and mortality, the diagnostic and test algorithms being followed, availability of diagnostic kits and drugs, and other preventive measures were discussed. Based on the advice given by experts it was decided that various health institutions treating H1N1 cases be advised for vaccination against H1N1 influenza for the concerned health workers in the hospitals in contact with H1N1 patients. This will be in addition to the proper personal protective measures being followed at the hospitals.
Guidelines are being drafted for vaccination of healthcare workers and thesewill be shared with the states for dissemination to all health institutions. The Government of India has already placed an order for enhancing stock of diagnostic kits to be supplied to the lab network under Integrated Disease Surveillance Programme (IDSP)being used for testing H1N1 influenza. To enhance the level of preparedness, additional 60,000 Oseltamivirmedicines and 10,000 N-95 masks are being procured. In addition, NCDC has floated a tender for additional 10,000 diagnostic kits. In case of need, labs under ICMR have been identified across the country to provide additional testing facilities.In order to prevent panic and inconvenience to people, and to encourage only those cases requiring H1N1 testing are actually taken up for testing, it was decided that the communication strategy should create awareness among the general public regarding this aspect.
---
Exercise maximum caution in family welfare operations Health Department issues directives Negligence to entail strict action


Bhopal, 17th Nov 2014:
Directorate of Health has directed all District Health and Medical Officers to implement family welfare programmes with maximum caution. These directives have been sent in the backdrop of incident at sterilisation camp in Chhattisgarh. Though health staff in Madhya Pradesh is already cautious and alert, directives have been given to comply directives of the Central Government for family planning (sterilisation) operations verbatim and act as per prescribed protocol. Besides, directives have also been given to use medicines supplied only by WHO-GMP certified companies.
It has also been directed that strict action will be taken against negligence and those purchasing medicines from uncertified institutions will be punished. Directives have been given to perform operations of restricted number of 20-25 persons at family welfare camps. These directives have been sent to all concerned. At village-level slogan of Mamta Abhiyan "Jo Mata Hamen Jeevan Deti Hai, Ham Use Marne Naheen Denge" is becoming popular as a resolve.
Incentive scheme being implemented
Incentive money on sterilisation operation has been increased from last month under Family Welfare Programme. A woman beneficiary will get Rs. 1400 incentive money for sterilisation operation at government institution and male beneficiary Rs. 2000. Similarly, a woman beneficiary will be given Rs. 2200 if she undergoes sterilisation operation immediately after or within 7 days of delivery. Persons motivating a woman to undergo sterilisation operation in a government institution will be given Rs. 200 and for male Rs. 300. Similarly, a person motivating a woman to undergo sterilisation operation immediately after or within 7 days of delivery will be given Rs. 300. Male and female beneficiaries will be given Rs. 2000 incentive money on undergoing sterilisation operation in a government institution and Rs. 1000 at private hospital or nursing home.
---
Free Naturopathy Camp on 17th Nov at Aakriti Nature Cure Centre


Bhopal, 15th Nov 2014:
Aakriti Nature Cure Centre would organise free Naturopathy Camp on 17th November from 10 AM to 1 PM & 4 PM to 7 PM at ANCC, National Highway, Near Gram Phanda, Bhopal.
Dr Jay Sanghvi famous Naturopath from Gujarat would examine patients. Dr Jay specialises in treating Kidney and other vital organ disorders. He has also been successfully treating cases of various auto-Immune Conditions like Rhematoid Arthritis, Psoriasis, SLE and digestive system disorders like Colitis, IBS, Ulcerative Colitis etc.
Hemant Kumar, CMD, Aakriti Group , said that the Naturopathy is a holistic approach to wellness based on the principle that the body has the inherent ability to heal itself. Using the healing power of nature and gentle therapeutic techniques, the body, mind and emotions are supported during the healing process. patients shall be treated free of cost at the camp. The main objective is to provide benefit to the people suffering from various ailments like Kidney Failure, Auto Immune Disorders and Digestive System Disorders".
The principle of Naturopathy is that the accumulation of toxins is the root cause of all diseases. Prevention and elimination of toxins is the route to health. Treatments are based on the 5 great elements of nature that have immense healing properties. There is no role of internal medications in the nature cure system.
For registration, please call 0755-3939100 or 8435500847.
---
Survey to control malaria and dengue continues Malaria cases decline


Bhopal: November 6, 2014 Teams of Health Department and Municipal Corporation are constantly undertaking a drive to destroy larvae and make people aware. Use of fogging machines is being continuously made to kill mosquitoes in various areas of Arera Colony, colonies adjoining Kolar Road and localities of new and old Bhopal. Today, 4782 houses were surveyed and larvae found in 446 houses were destroyed. As many as 78 teams are undertaking survey. Today, 28940 containers were checked. People are also making voluntary efforts to flush out water from old tyres, flowerpots, rooftops, in and around houses. Directives have been sent to all Chief Medical and Health Officers to activate subordinate staff for prevention and treatment of malaria, dengue and other seasonal diseases. Punishment will be given for negligence to guilty doctors and health workers. *** Ashok Manwani
---
The Union Government Will Set Up A Pharma Park In Madhya Pradesh: Mr. Ananth Kumar, Union Minister for Chemical And Fertilizers

The Union Government will set up a Pharma Park in Madhya Pradesh. After inaugurating the 6th International Echo Course & Workshop in Bhopal today Mr. Ananth Kumar, Union Minister for Chemical & Fertilizers said that the concept of life style should be included in the Educational curriculum. The Union Minister also said that we should manufacture medical devices in the India. Madhya Pradesh can be the first State in India to manufacture medical devices. Mr. Kumar further said that Cardiac problems have become life time problems directly linked to Diabetic. There is a need for creating awareness among the students about Blood pressure and cardiovascular diseases. All the medical personnel are to be trained in attending the cardiac problems at District and Tehsil level. The Union Minister presented the Lifetime Achievement Award to an eminent Echo Cardiologist Dr. Navin Nanda on the occasion.

Speaking on the occasion the Chief Minister of Madhya Pradeshn Mr. Shivraj Singh Chouhan said the Madhya Pradesh has achieved 25 per cent Agriculture Growth. The state government provides medical assistance of Rs. 2 lakh for the BPL Families through Rajya Bimari Sahayata Kosh. Participating in the Inaugural Function, MP State Health Minister Mr. Narottam Mishra informed the gathering that the state government has launched several health and welfare Scheme especially for protection of Girl child in Madhya Pradesh.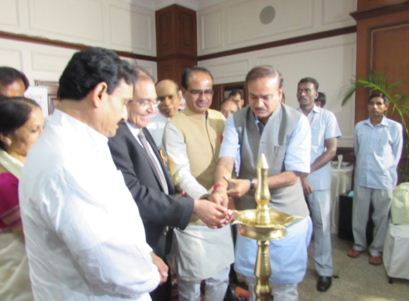 Mr. Ananth Kumar, Union Minister for Chemical and Fertilizers inaugurating the 6th International Echo Course & Workshop by lighting the lamp in Bhopal today. Mr. Shivraj Singh Chouhan Chief Minister of Madhya Pradesh is also seen.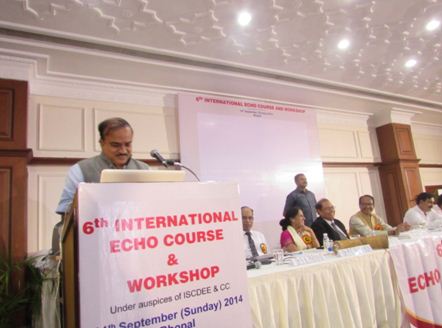 Mr. Ananth Kumar, Union Minister for Chemical and Fertilizers is addressing the 6th International Echo Course & Workshop in Bhopal today.
Mr. Ananth Kumar, Union Minister for Chemical and Fertilizers is presenting the Life time Achievement Award to an eminent Echo Cardiologist Dr. Navin Nanda. Mr. Shivraj Singh Chouhan Chief Minister of Madhya Pradesh is also seen.
---
Almonds reduce Heart disease risk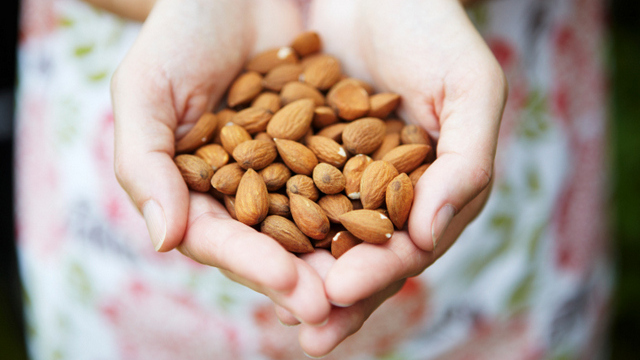 A new study published in the British Journal of Nutrition found that participants who ate almonds as part of a heart-healthy diet significantly improved certain factors associated with heart disease risk.[i] Researchers estimated that for every 30 grams increase (approximately 1 ounce) of almonds consumed daily during the study, study participants' estimated 10-year coronary heart disease (CHD) risk score was reduced by 3.5%.

The randomized, controlled clinical study, conducted by researchers at the University of Toronto, included 27 adult participants (mean age of 64 years) with elevated LDL cholesterol. Participants followed a diet low in saturated fat and cholesterol that also included each of three dietary interventions for four weeks each in a crossover design.

Each day for four weeks, researchers gave one group 50-100 grams (2-4 ounces) of almonds. A control group received 100-200 grams of muffins, and a third group received 25-50 grams (1-2 ounces) of almonds plus 50-100 grams of muffins. Each participant completed all three dietary treatments, so the total length of the study was 12 weeks.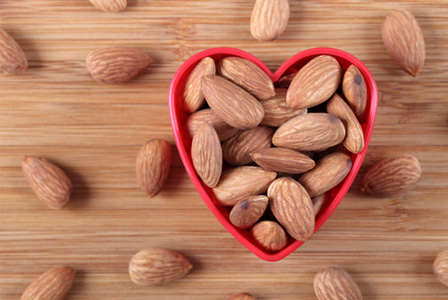 Study Details:

Design: The study was a randomized, controlled clinical trial that evaluated the effects of almond consumption on serum fatty acid composition and estimated 10-year risk of coronary heart disease (CHD). Study participants were 27 adult men and women (mean age: 64 years) with elevated LDL cholesterol (mean 167 mg/dL) but were otherwise healthy. For four weeks, subjects consumed a National Cholesterol Education Program (NCEP) Step 2 diet along with 50 – 100 g/day (approximately 2-4 oz.) of almonds (full-almond dose); 100 to 200 g/day of muffins (control); or 25 to 50 g (~1-2 oz.) of almonds plus 50-100 g/day of muffins (half-almond dose).

Conclusion:
Eating almonds as part of a heart-healthy diet had favorable effects on serum fatty acid profiles, which were associated with reduced risk of coronary heart disease. These data are consistent with the large body of evidence in support of the heart health benefits of almond consumption.

About California Almonds
California Almonds are a natural, wholesome and quality food product, making almonds California's leading agricultural export in terms of value. The Almond Board of California promotes almonds through its research-based approach to all aspects of marketing, farming and production on behalf of the more than 6,000 California Almond growers and processors, many of whom are multi-generational family operations. Established in 1950 and based in Modesto, California, the Almond Board of California is a non-profit organization that administers a grower-enacted Federal Marketing Order under the supervision of the United States Department of Agriculture. For more information on the Almond Board of California or almonds,
---
Seven miraculous food for a healthy and beautiful skin

Who does not want a healthy, marvelous and glowy skin?Everyone desires to look young, to have that soft beautiful skin which feels good to touch and will make you look healthy and confident but, maintaining skin is not an easy task. Doing facials every day, or using cosmetic products for keeping your skin glowy is not a feasible for most of us, whether in terms of money or in terms of time. So, we need an alternative 7 miraculous food which will get that glowy skin with using less time and money.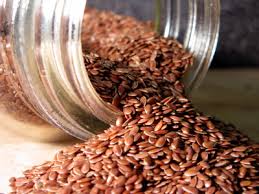 1.Flax seeds: Adding Flax seeds to your oat meal or smoothies can help you to get rid of skin irritation and redness of skin. Flax seeds are rich in Omega 3 which control age spots and fine lines on your skin. It will make your skin look fresh and soft.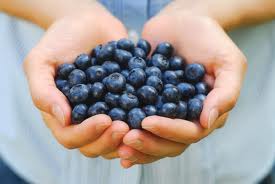 2.Blueberries: Blueberries are rich in antioxidants. It purifies skin and makes your skin look younger.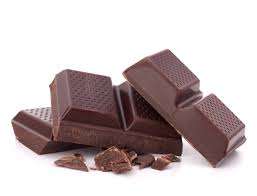 3. Chocolate: It is not just pleasing for your taste buds but is also good for your skin. Chocolate increases flavonol intake that translates to gorgeous skin.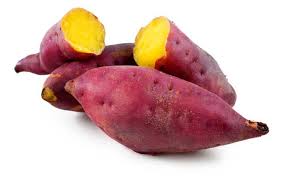 4.Sweet potatoes : they are high in vitamins C which increases collagen production that keeps your skin supple and smooth and also in vitamin A which is a potent antioxidant that fights free radical damage and prevents skin cancer.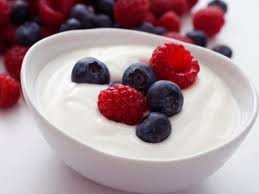 5.Yogurt: Yogurt contains protein that keeps your skin firm and that helps fight the appearance of wrinkles and fine lines.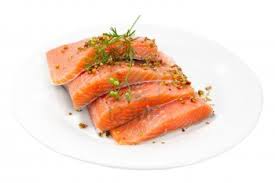 6.Salmon: Salmon contains omega-3 fatty acids that help hydrate your skin from the inside out as well as help fight inflammation, acne and wrinkles. Plus, consuming salmon regularly keeps your scalp hydrated and promotes healthy, strong hair.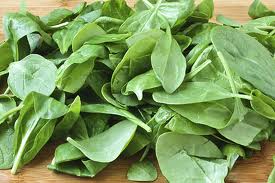 7.Spinach: Spinach is a nutrient-rich food you should definitely include into your eating plan. It's an excellent source of Vitamin E, iron, chlorophyll, folate, magnesium, fiber, Vitamin A, Vitamin C and plant protein, which are all great for your skin. Spinach is also packed with antioxidants that help prevent different types of skin problems. Eating spinach regularly will help clean your skin from the inside out.


Anuja Gurele
---
Laughter: A free, priceless medicine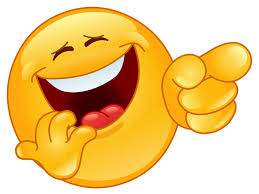 H
ow many of us actually had a great laugh lately and I mean the real laugh not the LOL that we write during texting but a real laugh out loud. I guess the answer will be no, for most of us and for those who said yes, are indeed the lucky ones. Gone are the days when we used to sit each day atleast few hours or minutes with our friends and relatives and had that great fun loving, emotionally touching conversation, which made us laugh aloud.

Our busy days, hectic schedule, stress, anxiety and isolation have turned us mundane and monotonous. We have turned into mannequin with no fun, no emotions and no affection. It seems like a huge problem but a one which need to be diagnosed soon in order to bring back the lost color of one's life.

So what's the treatment? What's the medicine one should use? The answer is simple, the medicine is priceless but it's free for you to use. The medicine is laughter. Yes! A small laugh can make your day. It can turn your monotonous life into a life which is full of joy, excitement and amazement. It will just not only make a difference in your life but will also affect the lives of your loved ones because as the old saying says Humor is infectious.

Laughter is far more contagious than any sniffle, cough or sneeze. One cannot laugh alone but need a partner to have a laugh with and to share the fun element of the life. In this way laugh enhances ones social bonding and creates a level of intimacy with the people.

Not just this, good laughter develops your immune system, boosts your energy, diminishes pain, and protect you from the damaging effects of stress. Those who are looking something in this article connection with weight loss here's comes the line which matters to you it does reduced fat from your face and make your face glow.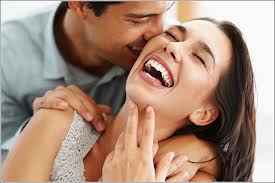 Five Benefits of laughter on your physical health
It releases feel good hormone which makes you feel joyful.
It relaxes your whole body.
It boosts immune system.
It decreases pain and stress.
It reduces risk of heart disease.
Five Benefits of laughter on your psychology
It adds joy and peace your life.
Provide relief from anxiety and fear.
It Relieves stress
Improves mood
Prevent mood swings.
Five Benefits of laughter on Social relationships
It strengthen relationships
Enhances level of intimacy.
Enhances the spirit of teamwork.
Avoids any conflict
Helps in Bonding
Anuja Gurele
---
After horoscopes, health checks a hit among couples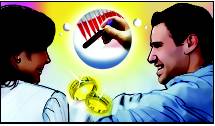 Chennai: Earlier, it was the practice to match horoscopes before getting married. Today, new-age couples may still get horoscopes matched but they are also going in for more practical means of ensuring a long and fulfilling life together -- pre-marital health check-ups. These include a gamut of tests that screen for potential health problems and hereditary diseases.
"There is more awareness now. While women used to come earlier with their mothers, aunts or friends, now they are coming with the men they are going to marry," says fertility specialist Dr Priya Selvaraj. "While some couples are comfortable with each other as they are in love, even in the case of arranged marriages, the couple get talking, get to know each other, and are honest about their problems."
Pre-marital health checkups are very important, says sexologist DrNarayana Reddy. "You need to get not just blood tests done but also a physical examination by a doctor. It can rectify certain things that can later on impact a marriage."
While blood tests screen for hereditary diseases like thalassemia and haemophilia, it is also essential to get blood sugar and cholesterol levels checked. "For instance, if a person has diabetes, it is better to avoid marrying someone with the same disorder as the chances of the baby being diabetic is higher if both parents have it," says Reddy.
A few hospitals and diagnostic centres have come up with special packages. Apollo Hospitals offers pre-marital health checks for couples as well as individuals that includes blood group and Rh typing, urine routine, screening for HIV as well as semen analysis and consultation with an urologist for men, and pelvic ultrasound screening and gynaecologist consultation for women. The package costs 4,000 per person and requires you to spend a couple of hours in hospital.
"We test for diabetes, anaemia, and even Rh typing. If the man is Rh +ve and the woman Rh -ve, they need to know what precautions to take in case the baby is Rh +ve," says Dr Udhaya Balasubramanian, group director, preventive medicine, Apollo Hospitals. "These check-ups are useful to start a healthy married life."
A leading diagnostic centre with several branches in the city offers pre-marital screenings. Its technicians will also come home for tests if you prefer it. While some may not opt for packages, women do often visit gynaecologists for a wellness check-up. "Some women want to check if their uterus and ovaries are normal as they have irregular menstrual cycles. Others want to know if they are healthy enough to go ahead with a pregnancy while yet others who don't want to conceive immediately want contraceptive advice," says fertility specialist Dr Geetha Haripriya.
"We do an ultrasound of the abdomen, check blood sugar and do infection screening, checking for hepatitis B and C. We also offer HIV screening but it is optional."
---
Never Skip Dinner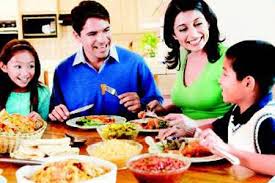 What can I eat for dinner? Should I even eat dinner? Maybe, I should eat a 'no-carb' dinner...

Don't these questions perplex most of us? Especially those who believe that 'food = calories'. Food is the magical fuel that not only nourishes us to live a satisfied, accomplished and happy life but is also the reason you and I are alive. But fearing food is the best way to lose the plot.
And this fear of food doubles when we think of eating at night. Why? Do you believe that when the sun sets, your breathing, circulation or vision reduces? No! This beautiful human body is constantly working, even through the night when we are sleeping. The pumping action of the heart, the breathing through the lungs, the excretory system - all work 24*7, a feat no machine can ever match. Thus, fuelling this body is essential, be it before or after the sun has set.

Don't sleep on an empty stomach
I agree dinner meals should be smaller as compared to our breakfast or lunch; only because our activity gradient reduces as the day progresses (unless you are working night shifts). But dinner is also an important meal, which must never be skipped. Skipping this meal will result in a very large gap between your last meal of the day and the first meal of the next day. This can cause ravenous hunger, severe acidity, nausea, blackouts and a disturbed sleep to name some of the most basic side-effects. Skipping a meal as important as dinner can also be the reason you give in to temptation and crave 'something sweet' at night. This happens because you have not filled your bowl well through the day with the right calories (read carbs) and thus will reach out and fill it with the wrong ones (read desserts) - instincts of survival, remember?

What's the right time to eat?
The earlier you eat your dinner, the better it is, only because you are awake longer and perhaps, a little more active than you'd be too late in the night. When we are awake, our body works at BMR (basal metabolic rate) but when we sleep, its slows down to RMR (resting metabolic rate). The longer you are awake, the more your body will be able to burn versus burning lesser at rest. But as I said earlier, dinner is an important meal and it should not be skipped. So, definitely eat a light dinner and stay awake for at least two hours post that. Yes, sacrificing your sleep may be the price you have to pay, but you can't win everywhere!

Heavy dinners cause 'fat hangovers'
Eating a very large, lavish dinner results in what I call a 'fat hangover'! Just like drinking excess alcohol slows you down the next day, eating a large, high-sugar or highfat meal at night overloads your digestive system. It doesn't get adequate rest through the night, thereby slowing your body physically and mentally the next day.The key here is to maintain a balance. Eat a light, healthy, carb-included, small dinner every night and see how easily you fall asleep. You'll wake up happy, fresh and full of life the next day, it will clear your bowels and last but not the least, it will help you lose some weight along the way!
---
CHRC inaugurates new unit
3 October 2013, Choithram Hospital & Research Centre (CHRC) with joint collaboration of ZOC, Centre for Surgery, Germany, has inaugurated Arthroscopy and Joint Replacement Surgery centre to give world class facilities and services to the patients.
Orthopedic surgeon Dr. Georg Fieseler inaugurated the centre and delivered his speech on rehabilitating patients of knee transplantation and disabilities due to arthritis.
---
Stem-cell therapy wipes out HIV in 2 patients

Both Had Received Transplants For Blood Cancer
8 July 2013,London : Two HIV-positive patients in the US who underwent bone marrow transplants for cancer have stopped anti-retroviral therapy and still show no detectable sign of the HIV virus, researchers said on Wednesday.

The Harvard University researchers stressed it was too early to say the men have been cured, but said it was an encouraging sign that the virus hasn't rebounded in their blood months after drug treatment ended.
The first person reported to be cured of HIV. American Timothy Ray Brown, underwent a stem cell transplant in 2007 to treat his leukemia. He was reported by his German doctors to have been cured of HIV two years later.
Brown's doctors used a donor who had a rare genetic mutation that provides resistance against HIV. So far, no one has observed similar results using ordinary donor cells such as those given to the two patients by the Harvard University researchers.

ACCIDENTAL CURE?

The researchers, Timothy Henrich and Daniel Kuritzkes of the Harvard-affiliated Brigham and Women's Hospital in Boston, announced last year that blood samples taken from the men - who both had blood cancers – showed no traces of the HIV virus eight months after they received bone marrow transplants to replace cancerous blood cells with healthy donor cells. The men were still on anti HIV drugs at the time.
The men have both since stopped anti-retroviral therapy – one 15 weeks ago and the other seven weeks ago – and show no signs of the virus, Henrich told an international AIDS conference in Malaysia on Wednesday.
"They are doing very well," Henrich said. "While these results are exciting, they do not yet indicate that the men have been cured. Only time will tell."
The HIV virus may be hiding in other organs such as the liver, spleen or brain and could return months later, he warned.

A painless way to treat cavities : Regrow teeth using stem cells

Tokyo : No more painful root canals? Scientists are close to developing a new and effective way to treat tooth decay that fully restores the tooth rather than requiring it to be filled, capped or extracted. The method, which uses stem cells, could prove especially useful in treating the kinds of cavities leading to most dreaded and painful procedure – the root canal.
"Generally we treat deep cavities by capping the tooth and removing any inflamed pulp surrounding it. But this has limited success and the problem frequently progresses until the tooth must be removed, " said Misako Nakashima, of the National Center for Geriatrics and Gerontology in Obu, Japan. In the study, the goal of researchers was to test a stem cell-based therapy that would regenerate the dentin-pulp complex and, consequently, totally restore the tooth's structure and function. At the same time, researchers wanted to assess the safety of pulp stem cell transplantation in humans as a prelude to upcoming clinical trials.
They began by performing root canals on a group of 18 dogs, collecting the pulp stem cells and then treating them in the lab with a growth factor called granulocyte-colony stimulating factor(G-CSF).
---
Night shifts up cancer risk in women
8 July 2013,London : Working night shifts for more than 30 years can double a woman's risk of developing breast cancer, scientists have warned. In a study published in the British Medical Journal, Canadian researchers assessed whether night shifts were linked to an increased risk of breast cancer. They studied 1,134 women with breast cancer and 1,179 women without the disease, but of the same age, in Vancouver, British Columbia, and Kingston, Ontario. Shift work has been suggested as a risk factor for breast cancer, but there has been some doubt about the strength of the findings, largely because of issues around the assessment of exposure and the failure to capture the diversity of shift work patterns. Several previous studies have also been confined to nurses rather than the general population. The women, who had done various different jobs, were asked about their shift work patterns over their entire work history; hospital records were used to determine tumour type. This may be important, said the authors, because risk factors vary according to hormone sensitivity, and the sleep hormone melatonin, disruption to which has been implicated in higher breast cancer risk among night shift workers, may boost oestrogen production. Around one in three women in both groups had worked night shifts. There was no evidence that those who had worked nights for up to 14 years or between 15 and 29 years had any increased risk of developing breast cancer. But those who had worked nights for 30 or more years were twice as likely as likely to have developed the disease, after taking account of potentially influential factors, although the numbers in this group were comparatively small. The associations were similar among those who worked in healthcare and those who did not.
---
Male infertility IVF tied to autism in kids?
5 July 2013,London : Children born after IVF treatments used for male infertility are 50% more likely to suffer from an intellectual disability and are also at a higher risk of autism, a new largest-of-its-kind study has claimed. The study led by researchers at King's College London, Karolinska Institute (Sweden) and Mount Sinai School of Medicine in New York is the first to compare all available IVF treatments and the risk of neuro-developmental disorders in kids. By using anonymous data from the Swedish national registers, researchers analysed more than 2.5 million birth records from 1982 and 2007 and followed-up whether children had a clinical diagnosis of autism or intellectual disability (defined as having an IQ below 70) up until 2009.

Of the 2.5m children, 1.2% (30,959) were horn following IVF. Of the 6,959 diagnosed with autism, 103 were born after IVF. "IVF treatments are vastly different in terms of their complexity. When we looked at IVF treatments combined, we found there was no overall increased risk for autism, but a small increased risk of intellectual disability." Said Sven Sandin, co-author of the study from King's College London's Institute of Psychiatry. "When we separated the different IVF treatments, we found that 'traditional' IVF is safe, but that IVF involving ICSI, which is specifically recommended for paternal infertility is associated with an increased risk of both intellectual disability and autism in children, "he said.
---
Setu Sampark Yojna to mark ASHA Diwas
Madhya Pradesh launched Setu Sampark Scheme to mark the occasion of ASHA Diwas on January 28, 2013. The ASHA workers will be in contact with each other and health machinery and information systems through closed user group using special mobile sim. It will help them report about health status and situation in their respective jurisdictions. The Chief Minister Shri Shivraj Singh Chouhan launched the scheme.

A target has been set to distribute over 75 thousand sim cards. Of this, 56 thousand sim cards will be given to ASHA workers and 14 thousand to multi-purpose health workers. Works are underway in the state to make available effective health services to people through 'Kayakalp Abhiyan' and 'We Care' scheme. Sick new born care units are functional in 39 districts. Madhya Pradesh is pioneer in the country to have established such units. Similarly, 276 nutrition rehabilitation centres are also functional.

District level Cancer Treatment Camps will be held in the state from February 25 to March 30. Camps are underway from January 15 at health centres and development block headquarters for examination of cancer and other diseases. Under e-monitoring, a transparent system has been implemented in the state for health budget, purchase, distribution and management of medicines. Arrangements for receiving complaints regarding sex determination test-based abortion have been made through 'Hamari Bitiya' website.
---
Increase in doctors' service allowance
Free pathology test facility in Government hospitals
Free pathology test facility will be available in government hospitals and health centres in Madhya Pradesh. The State Cabinet chaired by the Chief Minister Shri Shivraj Singh Chouhan took a decision to this effect. A special medical allowance for doctors has also been sanctioned.

As many as 48 types of Pathology tests could be conducted in district hospitals. Similarly, 13 types of tests will be conducted in primary health centres, 5 in sub-health centres. The community health centres will have facility for 26 types of pathology tests while 32 tests will be conducted in civil hospitals. The Chief Minister formally launched the free pathology test facility from Pachor in Rajgarh district.
About 4000 doctors to get benefit
The doctors and specialists employed under the Health & Family Welfare Department will have Rs. 2000 to Rs. 5000 per month as medical service allowance with effect from August 26, 2008. About 4000 doctors will get benefit. Medical service allowance will be given as per their pay scales and grade pay.
---
How to Prevent Swine Flu?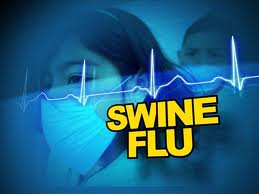 Don't know whether or not to get the H1N1 vaccination? You might want to read some of these precautions before you sign up for the shot. If you're opting for other ways to dodge the flu, here are 14 tips to boost your immunity and stay healthy
1. Optimize your vitamin D level. Adequate levels of vitamin D are essential for our immune systems to function optimally. Unfortunately there are no significant dietary sources of vitamin D, most of our intake comes from exposure to sunlight. If you live far from the equator, you simply don't get enough sun through Fall and Winter to make all the vitamin D you need. So unless you supplement during this period, your innate immunity will be compromised. vitamin D plays such a crucial role in so many aspects of your body's functioning, that supplementing with it makes sense whether you decide to get the flu shot or not.
We know that influenza always gets worse during the winter months. Now there is good evidence to suggest that this is because as sunlight hours lessen during the winter, the people living in the northern hemisphere become vitamin D deficient and are susceptible to influenza infections of all kinds.
The current recommendations from the Food and Nutrition Board of the U.S. Institute of Medicine: from 200 to 600 IU/day depending on one's age, are way too low.
These values were originally chosen because they were found to prevent osteomalacia (bone softening) and rickets. It is now recognized that vitamin D has many additional physiological functions, for which these levels are totally inadequate. A number of scientists are therefore calling for the Food and Nutrition Board in the U.S. and its counterparts abroad to reassess their current recommendations. Get your 25 hydroxy vitamin D level checked by your Doctor (if that is not an option, you can self test your level with ZRT labs)
Although the current normal range is between 20 and 50ng/ml, this is much too low for optimal health. You want your level to be between 50 and 70ng/ml.
This is the most important step you can take to prevent the flu! It may require a number of months taking 5,000 to 10,000 IU of vitamin D3 daily (especially during winter) under a doctor's supervision, to optimize your blood level. Monitor your 25 hydroxy vitamin D status every three months until you are in the optimal range, then cut back to a maintenance dose of at least 2,000 IU a day.
2. Get adequate sleep.This is an indispensable requirement for a strong immune system.
3. Get adequate exercise.This keeps you robust.
4. Take actions to lower your stress levels.
Do breathing exercises, meditate, practice yoga, spend time doing something that makes you happy. Feeling spent, overwhelmed and or mentally run down has a causal relationship to your physical health.
5. Wash your hands frequently but not excessively.It decreases your likelihood of spreading a virus to your nose, mouth or other people. Be sure you don't use antibacterial soap because of the risk of creating resistant bacteria. Rather use a simple chemical-free soap.
6. Avoid sugar and processed foods as they decrease your immune function dramatically.
7. Eat phytonutrient rich meals (lots of colorful salads and dark greens).
8. Eat lots of garlic, it works as a broad spectrum antibiotic.
9. Take a probiotic daily (look for one with 10-20 billion organisms). A strong immune system relies heavily on having a strong foundation in the gut.
10. Keep a supply of antiviral herbal supplements on hand. As opposed to antiviral drugs, antiviral herbs do not cause resistant strains because they are multifaceted and contain literally thousands of different medicinal compounds. Thus they are able to attack viruses with a full spectrum of synergistic substances. Andrographis, Olive leaf extract, Grapefruit seed extract and Elderberry extract all have antiviral properties. Use one or a combination of some of them as a prophylactic measure, for example, whenever you travel (airports) or enter a potentially compromised environment such as a large office, auditorium, stadium, theater etc.
And if you really want to go all out, here are 4 more tips:
11. Take 1-2 grams of fish oils daily– it's beneficial for immune function.
12. Take 2 grams of vitamin C daily, yes it does help.
13. Stock your home pharmacy with an immune building formula. Look for one that contains Cordyceps and Astragulus — take it throughout the flu season.
14. Keep homeopathic Oscillococcinum on hand. Take it at the earliest sign of a cold or flu as early intervention is essential.
If you are exposed to someone with the flu directly, you can take one dose twice a day for two days. You can also take one vial once a week throughout the winter, and two or three times a week during flu season, as a preventative measure.
---
EXPECTANT MOTHERS TO GET FREE DIET
Bhopal: Expectant mothers will be given free of cost diet in the government hospitals till their discharge after delivery from there. Post-natal, a woman will be kept at the health institution for 48 hours compulsorily. The responsibility of providing these women quality and suitable food will rest with the district-level Quality Assurance Committee and officers of the office of the Controller, Food and Drugs Administration Department. These instructions have been given by Commissioner, Health, JN Kansotiya to all the district collectors and Chief Medical and Health Officers. Detailed directives have also been issued in this connection. After ordinary delivery, the woman should be kept at the health institution for at least 48 hours so that if any complication is detected during this period, it can be treated. Instructions have been given to provide free of cost breakfast, lunch and dinner to such women at the government hospitals where there is kitchen facility. It has been made clear in the instructions that if any health institution does not have kitchen facility, then the Rogi Kalyan Samiti will arrange meals through a selected self-help group. Assistance can also be sought in this task from the self-help groups, which have been preparing midday meals. It has been said in the instructions that free of cost nutritious diet should be given at the government hospitals to pregnant women for at least three days in case of general delivery and for seven days in case of cesarean delivery. It has also been made clear that such a woman can be kept in the hospital for more than this period if it is medically required and given free of cost diet during this extended period. A woman admitted to a government hospital for pre-natal complications will also be provided free food. If the new born is kept in S.N.C.U after delivery, his mother will also be given free food during that period. It has been said in the instructions that the responsibility of ensuring quality of diet will rest with the district-level Quality Assurance Committee and district officers of Food & Drugs Administration Department.
---
EFFECTIVE IMPLEMENTATION OF PNDT ACT
The Pre-Natal Diagnostic Techniques (Regulation and Prevention of Misuse) Act, 1994 (PNDT Act) will be effectively implemented in the state with a view to making Bitiya Bachao Abhiyan result-oriented. According to the Act, now the powers of training for running ultra sound sonography machines will be exercised by the government medical colleges. The committee constituted under PNDT Act undertakes reviews of its implementation in the state and gives its advices. Those present at the meeting included Joint Director Health Dr BN Chouhan, Additional Secretary Law RK Bani, UNFPA state programme coordinator Dr Prakash Dev, representatives of voluntary organisations and officers concerned. At the meeting, stress was laid on ensuring implementation of the Act on the grassroot level with a view to making Bitiya Bachao Abhihan. Concerning officers were asked to strictly undertake regular inspections of ultra sonography centres and ensure whether they are working as per the norms laid down under the Act. They were also told to immediately cancel the licence of the ultra sonography centre, which flouts the norms. Instructions were given at the meeting, to compile information about the women undergoing pre-natal test in Form-F. It should also be ensured that the report given to the patients contains the name of the institution and the doctor who conducts the test. Emphasising the need for training and sensitisation of radiologists, the meeting was informed that now the powers of giving training and certificate about handling ultra sonography machines rest exclusively with government medical colleges. Only the certificate issued by these institutions should be recognised. It was also suggested that with a view to ensuring balance in sex ratio, Medical Termination of Pregnancy Act should not be allowed to be misused.
---
CONTROL YOUR HEART ATTACK
Soon a smile will be seen on the faces of all the hearts patients. Here is a reason to smile. Now a single pill "polipill" will reduce the chances of heart attack to almost 80%. And to add more to the smiles, this pill is potent enough that it will help the patients to live 10-12 years more. Dr.Rekha.A.Pathak, a consultant in Nanavati Hospital, who has been the director, Head & Professor of J.J.Group of hospitals, updated the doctors with this new discovery. Dr. Lekha .A. Pathak was here in Bhopal to visit the 3rd round of the occasion of Cardiology, Diabitology & Electro-cardiology. This pill helps in controlling Blood Pressure as well. POLIPILL is a mixture of different medicines. This pill is not available in the market yet. More research is on the way to launch it in the market
"Walk Your Way To Life"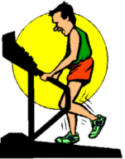 Walking is the best form of exercise. It is low-impact on the joints and high-impact in results. It burns calories on per-mile basis equivalent to running (average 100 per mile for an adult, only the distances vary). Labeled as leisurely exercise though, it offers a great workout for the entire body. But how to make it better? Increase pace, not the stride. Walk at a brisk speed of 12-13 min per mile (4.5 mph) from an ordinary walk of 3 mph.
Secret: Take more steps per minute at a normal stride. Do not increase stride. Longer stride in less time causes fatigue and is less effective.
Line Yourself: Olympic and other elite race-walkers swing their hips more often than the sedentary folks do. Their feet move in line, as opposed to walking with legs at shoulder width.
Proper arms movement: Swinging arms correctly are necessary. Arms should be bent at the elbow at an 85 degree angle, and should be pumped close to the body from the lower breast bone to the back of the hips. This actually propels the body forward, and helps achieve a quicker and shorter stride.
Few Tips to Keep You Fit & Healthy
Want to keep up your fitness & health? Read the following & enjoy a healthy life:
Try to get up early in the morning rather before dawn.
After awaking, take 2-3 glasses of water.
Never take bed-tea, as it is harmful to your digestion system.
Neither eat too much nor too little, your meal should be balanced.
Do not have meal while you are watching the TV or you are reading something.
Always take fresh, hot & digestive food.
There must be a gap of about 4 hours between lunch & dinner.
Do not have the fruit with the food; it should be taken one hour before or after the meal. The water should also be had in the same manner.
Take some rest after lunch & walk a little after dinner.