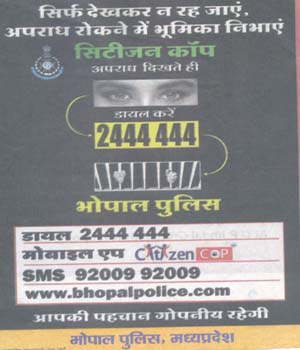 ---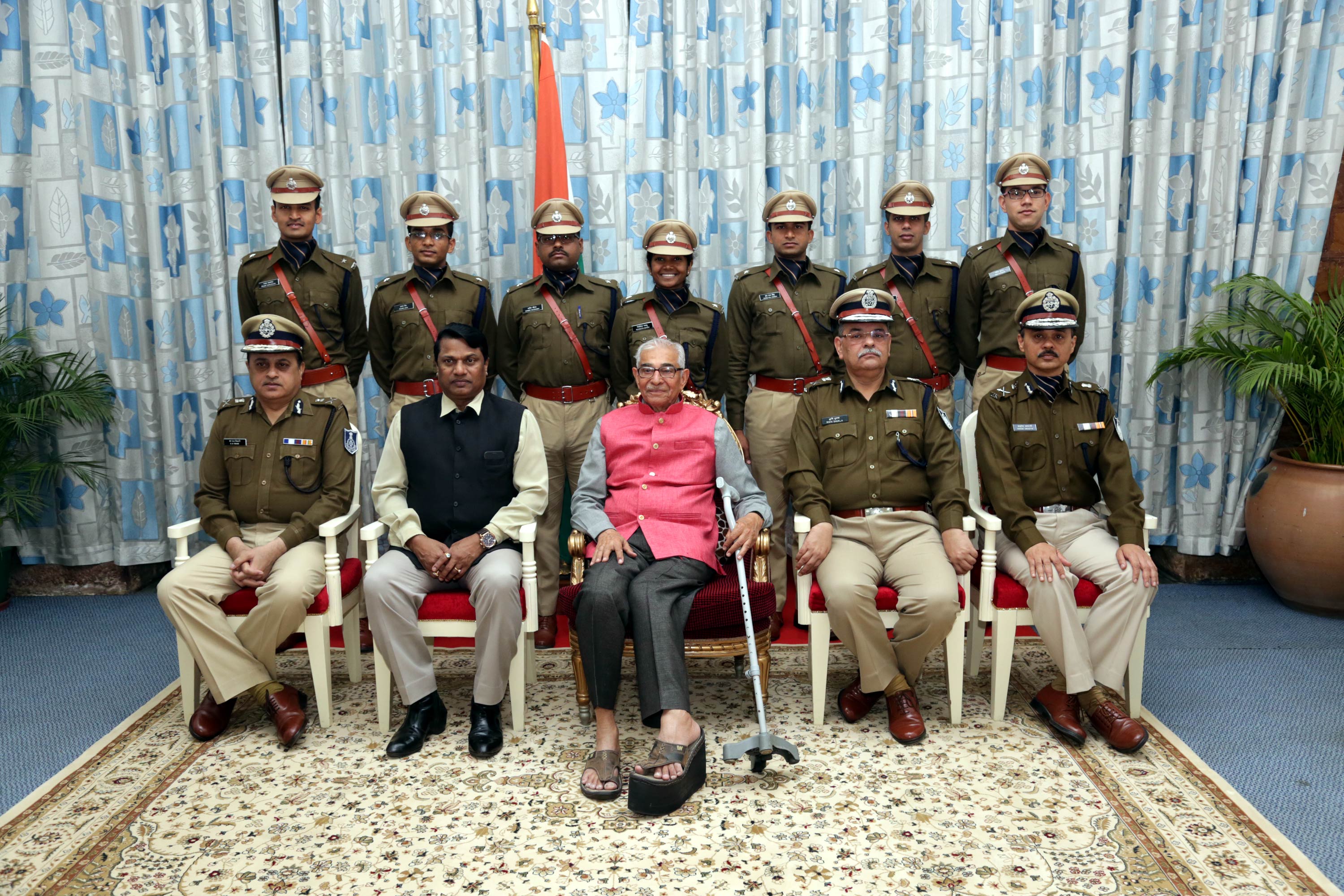 Maintain Glorious Traditions of M.P. Police: Governor.
Bhopal:MMNN: 18 January 2018


Newly appointed I.P.S. Officers met the Governor Shri Om Prakash Kohli today. While extending best wishes to the officers for their new responsibilities, the Governor Shri Kohli told them to always maintain the glorious traditions of Madhya Pradesh Police. He further said that such an image should be created by the officers so that criminals become afraid of them and the common men should accept them as their friend and well wisher. Director General of Police Shri R.K. Shukla informed the Governor that 2 years training is imparted to the new police officers. During the training, they are posted in the district for 6 months. Principal Secretary to the Governor Dr. M. Mohanrao, Special DG Shri K.N. Tiwari and Additional Director General of Police Training Shri Ashok Awasthi were present on the occasion.
---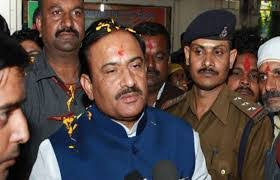 I.G. Police directed for regular press briefing
Bhopal:MMNN: 23 December 2017


Home Minister Shri Bhupendra Singh has directed IG Police of all zones of the state to ensure regular press briefing of the actions taken to check law and order system and stop crime. IG Police have been told to make information of acts of courage and achievements of police to both print and electronic media during the briefing. In the absence of IG Police, the press briefing should be done by a gazetted officer mandatorily
---
Dr.Sunil Lingayat delivered lecture on Cyber Crime


Bhopal:MMNN: 09 November 2017
Dr sunil lingayat from USA delivered lecture at Cyber crime cell MP Police. Shri Shailendra Singh Chauhan welcomed Dr Sunil. In lecture Dr Lingayat expressed his views in cyber security and steps to be taken for cyber crime to be occurred. Dr Lingayat in his lecture clarified to queries of department officers.


About Dr. Lingayat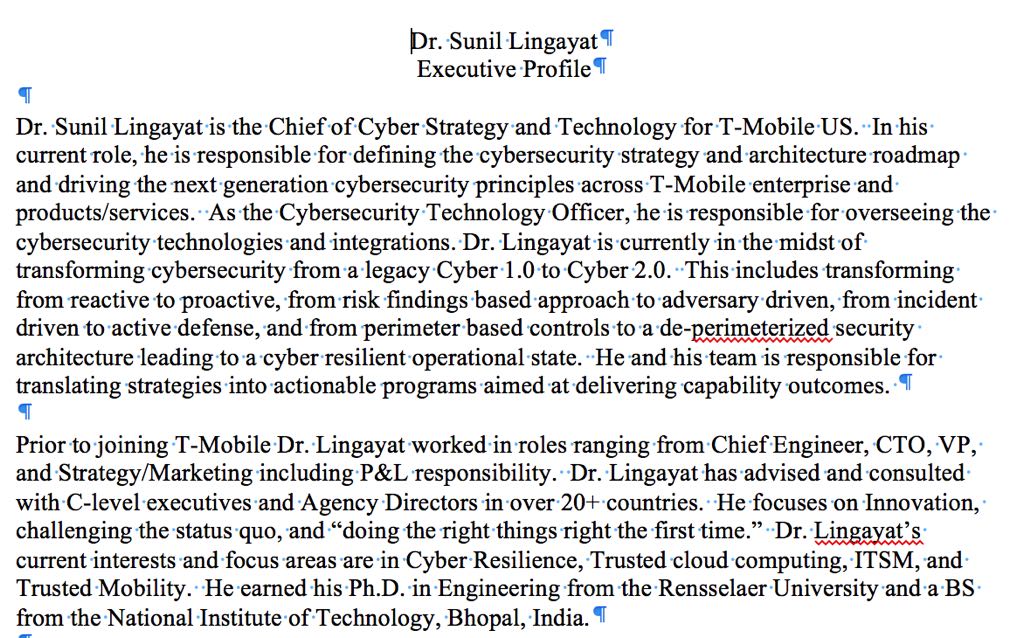 ---
Gurgaon Police sensitised on Mental Illness.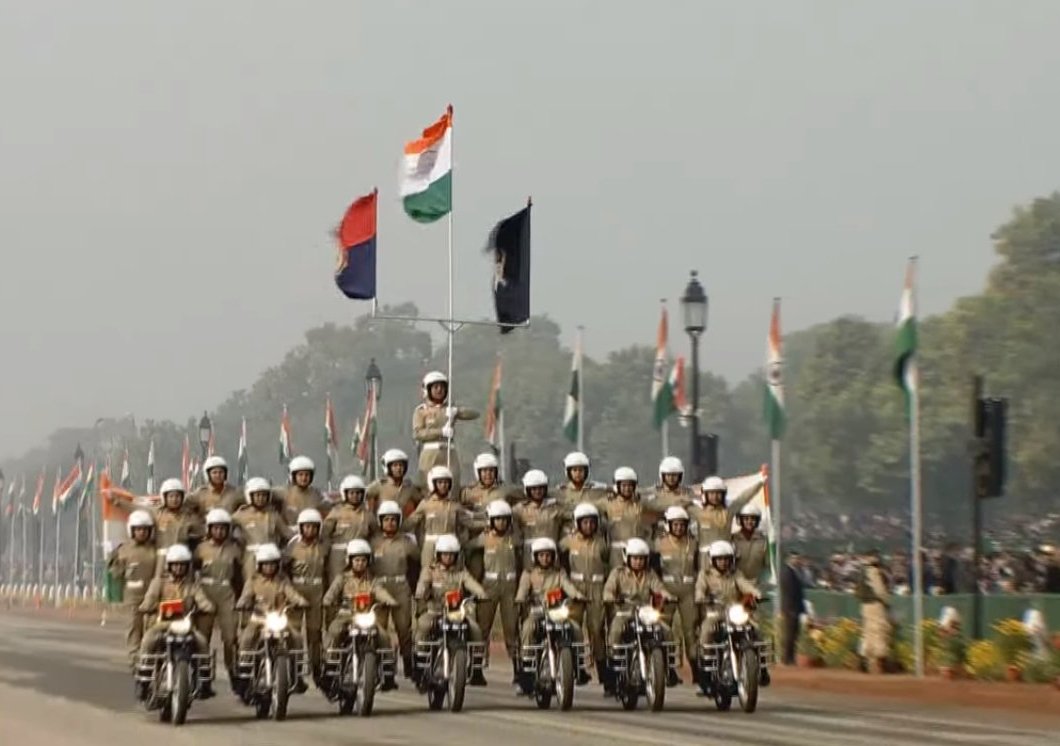 Bhopal:MMNN: 14 October 2017

Gurugram, 14 October, Sambandh Health Foundation carried out a sensitisation session on Mental Illness with the entire Police force of Gurgaon (SHOs from different Police stations), in the presence of the senior most police officers of Gurgaon. The attendees were told about various aspects of mental illness, and advised on how persons with mental illness should be treated and in particular, those at the lowest rungs of society and the homeless, who are often ignored or treated harshly. A person suffering with mental illness also spoke of his experience, and of how he had always looked for empathy and understanding. Rita Seth, head of Sambandh, said, the Police is perhaps the force most acquainted and in touch with all sections of society, and thus regularly come into contact with persons with Mental Illness. Here, a knowledge of such disease, the symptoms and possible ways to deal with the persons with empathy and assist them is vital. The audience asked relevant questions, which demonstrated their knowledge of and interest in the subject. They were also given relevant material to be put up in their police stations.
Sambandh Health Foundation is a public charitable trust doing pioneering work in the area of recovery for persons with mental illness which is a major social problem. Some 10% of the population suffers from mental illness, and 3% with severe mental illness – which means there are 40 million persons with severe mental illness in India Their lives had been over-shadowed by stigma, lack of confidence, isolation within the family and in society and had placed them on the fringes. Sambandh wanted fuller lives for each one of them as a natural part of the community, as contributing members. In this, Sambandhs internationally-proven recovery model, their Community Integration Centre, the Outreach and Family Self Help Group programmes and their awareness activities have led to outcomes that are both remarkable and heart-warming. The recently initiated Village Mental Health Programme, takes Recovery to villages in and around Gurgaon, making it accessible to the local people. And the newest, a Group Home, provides the opportunity for home-like, independent living Sambandh addresses mental illness, promotes mental health and enables those affected to lead a fuller life



---
Senior Branch Manager & Manger in PNB, Ganjbasoda, Distt. demanded a bribe of Rs.20,000/-
Our Corospondent: 2, Dec. 2016
Bhopal: CBI Bhopal Branch had registered the Case No RC0082008A0017 U/s 120-B of IPC and Sec 7 & U/s 13(2) r/w 13 (1) (d) of PC Act, 1988 on 18.12.2008 on the basis of Written complaint lodged by Shri Jaswant Singh against Shri Vishnu Khandelwal and Shri L.P. Sonkar, Sr. Branch Manager & Manager respectively, Punjab National Bank, Ganjbasoda, Distt. Vidisha including a private person i.e. Shri Naresh Raghuvanshi.
It was alleged by the complainant that Shri Vishnu Khandelwal and Shri L.P. Sonkar while posted and functioning as Senior Branch Manager & Manger in PNB, Ganjbasoda, Distt. demanded a bribe of Rs.20,000/- ( 10 % of loan amount) through the private person (Shri Naresh Raghuvanshi) for sanctioning the loan of Rs. 2 Lacs in the name of complainant's brother Shri Pooran Singh under KCC Scheme. After negotiation, bribe amount was reduced to Rs. 17,000/- for sanctioning the loan of Rs. 2 lacs.
Accordingly a trap was laid on Pvt. Person i.e. Sh. Naresh Raghuvanshi on 19.12.2008 wherein he was caught red handed while accepting the bribe money of Rs. 17,000/- form complainant Shri Jaswant Singh on behalf of Shri Vishnu Khandelwal and Shri L.P. Sonkar, Sr. Branch Manger & Manager respectively, Punjab National Bank, Ganjbasoda, Distt. Vidisha.
After completion of investigation, Chargesheet U/s 120-B of IPC and Sec 7 & 13 (2) r/w 13(1)(d) PC Act, 1988 was filed against the accused persons on 30.09.2009 in the Hon'ble Court of Special Judge for CBI Cases, Bhopal
After completion of trial, the Ld. Special Judge, CBI Cases, Bhopal convicted the accused persons vide order dated 30.11.2016 and awarded the sentences as under:-

Sr.
Name of Accused
Section
Charges
1.
Shri Vishnu Khandelwal, Sr. Branch Manager, PNB, Vidisha
120-B IPC r/w Sec 7 of PC Act 1988.

120-B IPC r/w Sec.13 (2) r/w 13(1) (d) of PC Act 1988.
02 years RI and fine of Rs. 5000/- in default of payment of fine further RI of 03 Month.

03 years RI and fine of Rs. 5000/- in default of payment of fine further RI of 03 Month
2.
Shri L.P. Sonkar, Manager, PNB, Vidisha
120-B IPC r/w Sec 7 of PC Act 1988.

120-B IPC r/w Sec.13 (2) r/w 13(1)(d)of PC Act 1988.k
02 years RI and fine of Rs. 5000/- in default of payment of fine further RI of 03 Month.

03 years RI and fine of Rs. 5000/- in default of payment of fine further RI of 03 Month.
3.
Sh. Naresh Raghuvanshi (Private Person)
120-B IPC r/w Sec 7 of PC Act
02 years RI and fine of Rs. 5000/- in default of payment of fine further RI of 03 Month

All sentences shall run concurrently.


---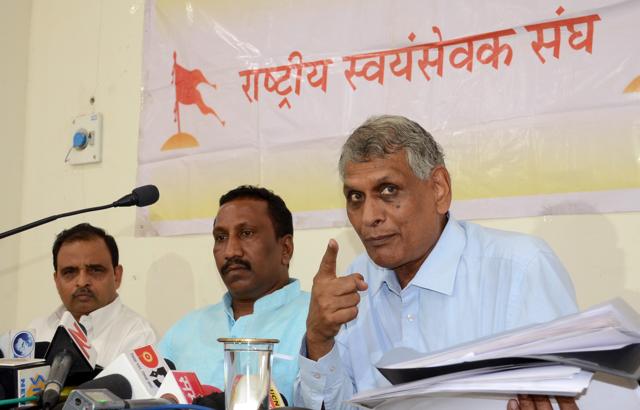 Balaghat assault: RSS demands arrest of accused police officers
Our Corospondent: 21, Oct. 2016
Bhopal: Displeased with the way police assault on RSS pracharak Suresh Yadav was projected across the country, Sangh Parivar on Thursday demanded that officers involved in the case should be arrested with immediate effect.
Yadav was arrested from the organisation's office in Baihar town of Balaghat district for an alleged anti-Islamic WhatsApp post and brutally beaten up, resulting in multiple injuries. "An attempt is being made to project the incident as RSS versus police clash, which is not the case. Some elements are politicising the case, but we want justice like aq common citizen,""said Ashok Pandey, Sah Prant Sanghchalak of RSS (Madhya Bharat).
Pandey said the officials who attacked RSS pracharak were at large even 25 days after the incident. Sangh Parivar demands arrest of the guilty officials. "We are not happy the way state government handled the case. We are also not fully satisfied with the action against the police officers, as we want the guilty officers to be arrested at the earliest possible," he reiterated. Raising doubts over alleged propaganda to support police officers on the duty at the time of incident,
Kshetra Sampark Pramuch (Balaghat) Rajkumar Matale said the RSS only demands action and no controversy over the issue. He, however could not explain why Yadav was left without any treatment even after 24 hours of the incident. He said the RSS only protested against those police officers who "crossed the limit and used disproportionate force" against Yadav.
Earlier, the state government had constituted a SIT after the arrest and alleged assault on Yadav, following which a number of police officers were suspended, including additional SP Rajesh Sharma and the local station in-charge Zia-ul-Haque. Besides, IG (Balaghat range) DC Sagar and district SP Asit Yadav were also transferred.


---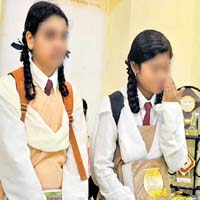 Shocking: Students stripped in school in the name of ragging, principal uses 'dirty language' for girls
Bhopal: Ragging is turning out to be the biggest nightmare for Bhopal students, especially girls. Recently, suicide of B Pharma student Anita Sharma of RKDF college rocked the city, leading to arrest of four senior girl students and an associate professor of the college. The arrests followed shocking revelations by the student Anita Sharma, in her suicide note. She blamed ragging by her seniors and a teacher for ending her life. But, now it appears that a large number of students are being subjected to ragging everyday in the city, and more students are on the verge of taking the extreme step of committing suicide.

If you think only schools students are being subjected to ragging then think again. Just like RKDF student, another girl wanted to commit suicide. This time the girl is a school student.
This girl could not tolerate the allegations leveled against her character. Sadly, a large number of girls are being subjected to regular humiliations. Students are stripped of their clothes, and girls are regularly humiliated. Principal of the school allegedly uses 'dirty language for girls' say most of the girls. Girl students of Maulana Azad Higher Secondary School are the centre of controversy these days. One girl student, distressed after repeated humiliation at school, decided to commit suicide. Thankfully, she shared this with her friend, who took her to the collectorate office.

When the school staff came to know about the incident, they rushed to the collectorate. "Students are stripped of their clothes, and girls are humiliated," said the girls present at the collectorate office.
However, the teachers present at the collectorate managed to calm down the girls and convinced them to come to school for discussion. Yasmin Malik, President of the school discussed the matter with the girls' parents.
Parents allege that this matter was brought to the notice of the school management earlier, but nothing happened. "That left us with no option but to register are complaint at the collectorate office," said girls' parents.
However, the principal of the school denies all the allegations.
"We only try to enforce discipline in the school, and there is nothing wrong in that," says Gurpreet Kaur, Principal Maulana Azad Higher Secondary School.
---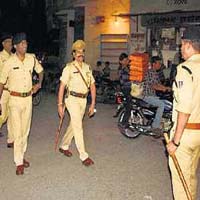 2 families clash, torch police van after minor thrashed with cricket bat in Indore
Indore: A tiff over a petty issue turned ugly on Sunday when two families clashed and beat each other in Rani Palace Colony under Chandan Nagar police station. Indore police rushed to the spot and tried to bring the situation under control. However, the situation worsened and a police official was injured in the clash.
The matter was reported from Rani Palace Colony in Indore on Sunday. An argument broke out between two groups who were playing cricket in the ground next to Diamond Palace Colony. The verbal argument turned violent and one Aamir (17) was allegedly hit in the head with a cricket bat by a player of the other group.
A senior investigating cop said, "Prima facie it seems the argument began over a run. It turned violent and the batsman—Aamir was hit in the head. He has suffered severe injuries and has been taken to a hospital."

It is learnt that Aamir's family rushed to the spot and allegedly fought with the family of the boy who hit Aamir on his head. The incident triggered clash between the two families and police intervened to bring the situation under control. A police van was torched and an official was injured in the meantime.
The families allegedly pelted stones at each other and abused after the victim's family asked for compensation.
Police have lodged a case and are investigating the case.
---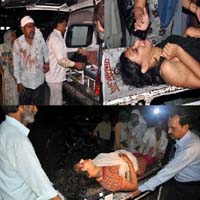 Careless driver loses control; bus falls into gorge
Gwalior/Indore: Twenty tourists were injured when a bus carrying them from Kaketo dam fell into a twenty feet deep gorge. "The driver was drunk and kept driving very fast," say most of the passengers. Injured were taken to nearby Jayarogya hospital for treatment.

Residents of Madhoganj Police Station area had hired a bus to visit Kaketo dam. After the picnic, they were returning home when the accident took place.

There were 42 passengers travelling in the bus. After the accident, there was a loud noise, villagers rushed to help the victims. Police officers were also informed of the accident.
---
'Police sensitivity must in child crime cases'
The ruling party may heave a sigh of relief in the election year as Rajasthan surpasses Madhya Pradesh in crimes against scheduled tribes (ST) as per the National Crime Record Bureau (NCRB) report for 2012. MP topped this list in 2011.
In crimes against scheduled castes (SC), though there has been a decrease from 3,245 (in 2011) to 2,875 (in 2012) the state continues to be on the fifth position among the states in the country.

There has been a slight decrease in the cases of crimes against scheduled tribes. In 2011, the number of crime cases in which people from ST were victimised stood at 1,284, which have come down to 1,218, as per the 2012 report. It is because of the increase in such crimes in Rajasthan that MP comes down to second position from the first.

MP's contribution to all India crimes against ST is 20.57% as against 22.81% of Rajasthan. Percentage wise, the other states whose contribution to all India crimes against ST are in two digits are Odisha (11.62%) and Andhra Pradesh (11.25%).
The crimes against ST in MP (as per the 2012 report) include 62 murders, 288 rapes and 45 cases of kidnapping and abduction. As far as crimes against scheduled castes are concerned the other states which have registered more cases than MP include Uttar Pradesh (6,202), Rajasthan (5,559), Bihar (4,821) and Andhra Pradesh (3,057).

The crimes (2,875) against SC people include 88 murders, 367 rapes, 64 kidnapping and abduction, 27 arsons and 704 cases in which they were hurt.

SC population as per census 2011 report (provisional) report is 1.13 crore as against 4.13 crore of Uttar Pradesh, 1.22 crore of Rajasthan, 1.65 crore of Bihar and 1.38 crore of Andhra Pradesh.
To protest the fact that MP has again emerged on the top in context of rapes with women and children, members of the Bhopal Youth Congress burnt the effigy of home minister Uma Shankar Gupta at the Rang Mahal Square on Thursday.

HT had reported on Thursday that according to the latest report of the National Crime Records Bureau, in year 2012, MP has recorded highest number of rapes including child abuse.

The Youth Congress members led by vice president Monu Saxena said, "While the Shivraj Singh Chouhan-led BJP government in state is patting its own back on schemes like Beti Bachao, Ladli Laxmi and others, ministers and other leaders of BJP are busy in corruption. Crores of rupees are being spent on the publicity of the schemes, but the law and order situation in state has collapsed completely while the home minister Uma Shankar Gupta is sleeping." He said that the government has been projecting false statistics to seek publicity."If the home minister does not resign, we will launch a campaign against him," Saxena said. Uman Jain, Vikki Khongal, Abhilesh Jain, Dilip Mhaske, Moin Khan, Akhilesh Tiwari and others participated in the protest.
---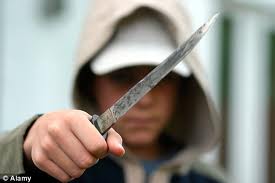 'Police sensitivity must in child crime cases'
Bhopal: State unit of UNICEF and Childline, an NGO working for children, have jointly stressed the need of police counseling and sensitizing the man in khakhi while they deal with children involved in crime cases. The issue was raised in a coordination meeting of the special juvenile police unit with the NGO and UNICEF on Wednesday.

UNICEF programme manager Manish Mathur said that it was in deed unfortunate that none of the police officials have received any training on how to talk to children involved in crime cases.
Archana Sahay, Childiline collab director, raised concern over lack of counselling among policemen on how to deal with juveniles. "It is a practical problem for officers to deal with sensitivity with a child in midst of grilling such hard-core criminals," she said.

Children shouldn't be falsely implicated in criminal cases as later they tend to become hardened criminals. Also police should be more sensitive in dealing with minors and should be more community friendly, admitted ASP Rajesh singh Chandel in reply to Sahay's example of how a minor was falsely implicated in the Arms Act because of possession of a 12-inch knife.

"These are very unfortunate cases which the police should be careful and should avoid." said the ASP.
One of the cops present at the meeting asked how the children from tribes like Sanshi and Pardhi can be tackled as they were minors and under the Juvenile Justice Jstice(JJ) Act, they can't be detained in a police station nor can they be questioned that since these children are trained by their parents, action should be taken against them.

The ASP also stressed on the need to revive Bal Mitra Yojna under which children were directly linked to the police stations. "The scheme has been on the backburner for some time now. It should be revived by the department as children can be really helpful in investigations," he said while citing the recent example where a minor boy identifled the killer of his sister.
Besides SJPU officers and volunteers of Childline, representatives of auto rickshaw unions were also present at the meeting and were told to keep constant vigil at railway stations and bus stands for stray and abandoned children.
---