New research in Unani medicine should be continuous
General body meeting chaired by Minister of State for AYUSH Shri Kavre
MMNN:15 March 2023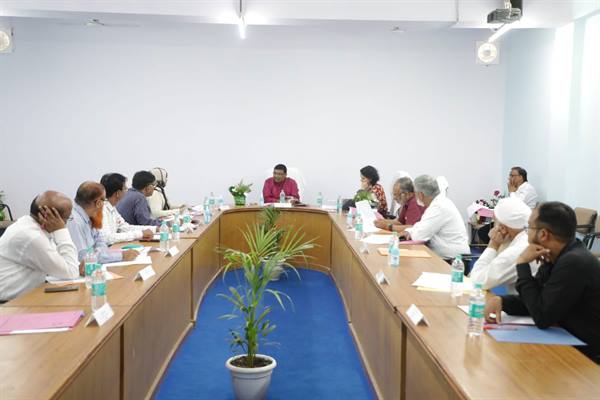 Bhopal: Minister of State for AYUSH Shri Ramkishore Kavre has said that there is a need for continuous research in the ancient Unani system of medicine. Patients can be treated better only with innovative research. Minister of State Mr. Kavre was addressing the general body of Bhopal's Hakim Syed Ziaul Hasan Government (Autonomous) Unani Medical College on Tuesday. Commissioner Ayush Mrs. Sonali Ponkshe Wayangankar was also present in the meeting.
Efforts are being made to start the hostel from 1st July 23rd. It was told that PG courses have been started in Unani Medical College from this year. Now new research work will accelerate in the college. One government college and three colleges of Unani system are running in the private sector in the state. In the meeting, Minister of State Shri Kavre gave instructions to promote sports and cultural activities in the college for the overall development of the students. He reviewed the budget and asked for 100 percent utilization of the amount received. Ayush Commissioner Smt. Wayangankar instructed to keep adequate arrangements for fire fighting in the college and under-construction hostels. He said that arrangements should be made for concrete training for the students to generate self-employment opportunities. The annual activities of the college were presented in the meeting
---
Capt Tania Shergill becomes first woman to lead all-men contingent at Army Day parade
MMNN:16 January 2020


New Delhi: On Army Day (January 15) when Captain Tania Shergill of Corps of Signals led an all-male contingent, she became the first woman officer to have achieved the feat. Captain Tania Shergill, a fourth-generation woman army officer, has been named as a parade adjutant for the Republic Day as well. She is an electronics and communications graduate and was commissioned from the Officer Training Academy, Chennai on March, 2017.
Both her father and grandfather have served in the Army. Her father was in 101 Medium Regiment (Artillery) while her grandfather was in the 14th Armed Regiment (Scinde Horse). Interestingly, her great grandfather was in the Sikh Regiment.
During Republic Day parade in 2019, Captain Bhavna Kasturi was the first woman officer to have led an all-men contingent.
Prime Minister Narendra Modi and President Ram Nath Kovind took to Twitter to congratulate the Indian Army on this day. PM Modi wrote, "The Army is the pride of India. On the occasion of Army Day, I salute the indomitable courage, gallantry and valour of all the soldiers of the country."
President Kovind said, "On Army Day, greetings to the valiant men and women of the Indian Army, to the veterans and to their families. You are our nation's pride, the sentinels of our liberty. Your immense sacrifice has secured our sovereignty, brought glory to our nation and protected our people. Jai Hind!"
Army Day is celebrated on January 15 every year in India in recognition of Field Marshal Kodandera M Cariappa taking over as the first Commander-in-Chief of the Indian Army from General Sir Francis Butcher, the last British Commander-in-Chief of India in the year 1949.
---
UNION BUDGET 2019-20 : PATHWAY TO 5 TRILLION DOLLAR ECONOMY :Mansukh Mandavia
MMNN:5 July 2018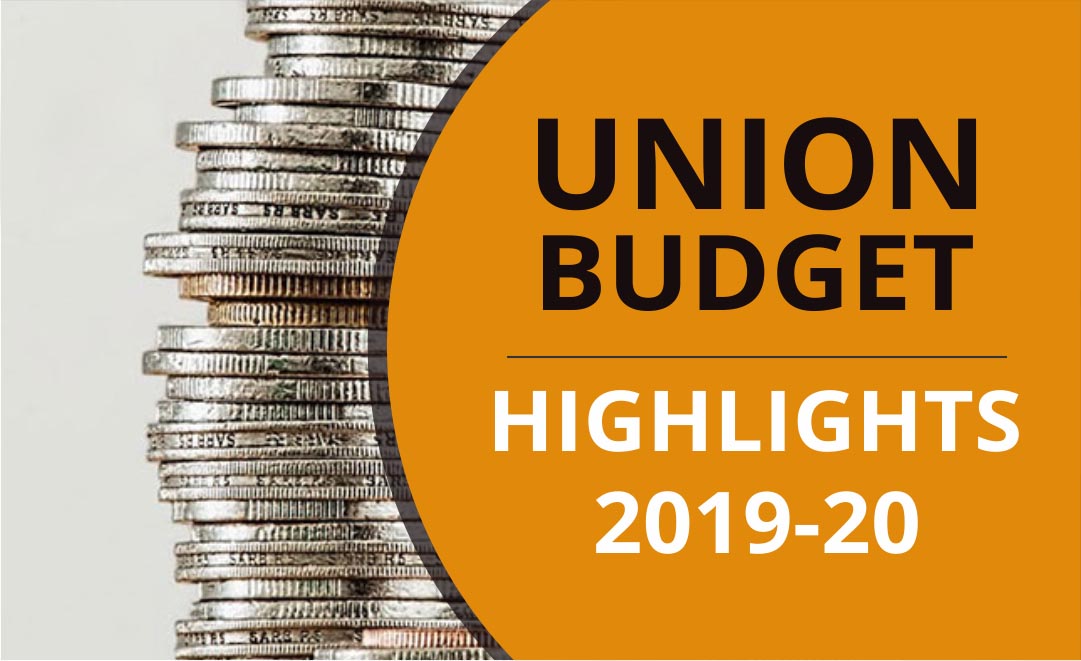 The maiden budget presented by Finance Minister Shrimati Nirmala Sitharaman has struck key chords with the Indian populace and chartered ambitious initiatives and plans for New India's promising future.
This budget was drawn keeping in mind the needs of the upcoming generations and not the upcoming elections. With its mantra being "transform, reform, and perform", this budget signifies a well-intentioned departure from a "token approach" to a "total approach".
The Union Budget 2019 focused on developing the ease of living for the common citizen of India, with developmental initiatives proposed for rural India, railways, connectivity, introducing unified digital payments, inland waterways, taxation, education, and financial sectors.
With its focus on strengthening "Gaon, Garib, aur Kisan", the budget aspires to provide running water, electricity, gas connection, and clean toilets to every rural household by 2022 through initiatives like "Har Ghar Jal" and Swachh Bharat Abhiyaan, with proposals for the latter to tackle solid waste management in cities too.
Instead of being written off as yet another woman-empowering budget, it focuses on developing a women-led economy through multiple initiatives. By chanting "Nari tu Narayani", the FM introduced Rs 1 Lakh loan under mudra scheme for women entrepreneurs and Rs. 5,000 overdraft for every verified SHG member having a Jan Dhan account.
The budget also highlighted India's aspiration to be a major space power through initiatives like the Gaganyaan, Chandrayaan and introduced New Space India Limited (NSIL), a new commercial arm for research and development carried out by ISRO.
Connectivity was another issue touched upon by the budget with the introduction of Sagar Mala and Bharat Mala, initiatives that will boost India's infrastructure further. The budget also pushed for the concept of "One Nation One Grid", and also introduced various incentives to boost sales of e-vehicles. The budget also proposed to increase the cargo carrying capacity of the Ganga by four times.
The budget called attention to the successful execution of PM Gram Sadak Yojna, which is just 3 per cent short of fulfilling its 2022 target. Also, it highlighted cost savings of around Rs. 18,341 crores through the distribution of 35 crores LED bulbs leading to an energy efficient new India.
The FM congratulated honest tax paying citizens of India for the increase of 78% in the direct tax revenue over the last five years. It also highlighted the reduction of NPAs in public sector banks by 1 lakh crore and recovery of over 4 lakh crores through stringent banking laws like IBC etc.
In 2013-14, India was the 11th largest economy in the world and today hold the spot of the 6th largest economy in the world. The vision of the union budget 2019 is to pave a pathway for India to become a $5 trillion dollar economy over the next few years.
---
BUDGET SUMMARY WITH MAJOR HIGHLIGHTS OF THE INTERIM BUDGET 2019-20
MMNN:1 February 2019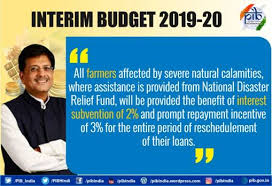 Interim Budget 2019-20 was presented in Parliament today by the Union Minister for Finance, Corporate Affairs, Railways & Coal, Shri Piyush Goyal. Besides having a major Scheme for the farmers, it provides tax sops and sets the Developmental Agenda for the years to come. A New Deal for 12 Crore Small and Marginal farmers with direct income support, a path breaking Pension initiative for 10 Crore unorganized sector workers, exempting income up to Rs 5 lakhs from Income Tax, reforms in stamp duty, highest ever budgetary allocation of Rs 3 lakh crore for Defence, record allocation of funds at Rs 58,166 crore for North Eastern Areas, a new AIIMS for Haryana, single window clearance for Indian film makers at par with foreigners and higher budgetary allocations for Education, Health, Infrastructure and for the welfare of weaker sections including Scheduled Castes and Scheduled Tribes, a Separate Department of Fisheries for welfare of 1.5 crore fisherman are some of the major highlights of the Interim Budget 2019-20.
Major Schemes
New Scheme- namely Pradhan Mantri KIsan SAmman Nidhi (PM-KISAN) to extend direct income support at the rate of Rs. 6,000 per year to farmer families, having cultivable land upto 2 hectares is announced. While presenting the Interim Budget 2019-20, the Union Minister for Finance, Corporate Affairs, Railways & Coal, Shri Piyush Goyal said that our Government is launching a historic programme PM-KISAN with an outlay of Rs.75,000 crore for the FY 2019-20 and Rs.20,000 crore in the Revised Estimates of FY 2018-19. Under this Government of India funded Scheme, Rs.2,000 each will be transferred to the bank accounts of around 12 crore Small and Marginal farmer families, in three equal installments. This programme would be made effective from 1st December 2018 and the first installment for the period upto31st March 2019 would be paid during this year itself, Shri Piyush Goyal said. To provide sustained and focused attention towards development of Fisheries, the Government has decided to create a separate Department of Fisheries. Finance Minister said that through the measure, the Government wants to promote further growth over 7% to promote livelihood of about 1.45 crore people dependent on the sector. The Finance Minister announced 2% interest subvention to the farmers pursuing the activities of animal husbandry and fisheries, who avail loan through Kisan Credit Card. Further, in case of timely repayment of loan, they will also get an additional 3% interest subvention. Allocation of Rs.750 crore for Rashtriya Gokul Mission has been announced for the current year itself. Setting up of Rashtriya Kamdhenu Aayog" to upscale sustainable genetic upgradation of cow resources and to enhance production and productivity of cows has also been announced. The Aayog will also look after effective implementation of laws and welfare schemes for cow. To provide pensionary benefits to at least 10 crore labourers and workers in the unorganised sector a new Scheme called 'Pradhan Mantri Shram-Yogi Maandhan' is announced. The Finance Minister said that within next five years it would be one of the largest pension schemes of the world. A sum of Rs.500 crore has been allocated for the Scheme. Additional funds will be provided as needed, Shri Goyal added. The scheme will also be implemented from the current year, he said.
Tax Benefits
Individual taxpayers having taxable annual income up to Rs.5 lakhs will not be required to pay any income tax. The Finance Minister said that persons having gross income up to Rs. 6.50 lakhs are not required to pay any income tax if they make investments in provident funds, specified savings and insurance etc. Additional deductions such as interest on home loan up to Rs. 2 lakh, interest on education loans, National Pension Scheme contributions, medical insurance and medical expenditure on senior citizens etc, are also provided for in the Interim Budget 2019-20. Thus tax benefit of Rs. 18,500 crore is proposed to be provided to an estimated 3 crore middle class and small taxpayers comprising self employed, small business, small traders, salary earners, pensioners and senior citizens. For salaried persons, Standard Deduction is being raised from the current Rs.40,000 to Rs.50,000. This will provide additional tax benefit of Rs. 4,700 crore to more than 3 crore salary earners and pensioners. Exemption on levy of income tax on notional rent on a second self-occupied house is also now proposed. Currently, income tax on notional rent is payable if one has more than one self-occupied house. TDS threshold on interest earned on bank/post office deposits is being raised from Rs. 10,000 to Rs.40,000. TDS threshold for deduction of tax on rent is proposed to be increased from Rs. 1,80,000 to Rs.2,40,000 for providing relief to small taxpayers. The Finance Minister says that the Government wants the GST burden on home buyers to be reduced and accordingly the GST Council was moved to appoint a Group of Ministers to examine and make recommendations in this regard at the earliest. Shri Goyal said that soon, businesses comprising over 90% of GST payers will be allowed to file quarterly return.
Inflation
The Finance Minister said that the Government has been successful in bringing down average inflation to 4.6% over last five years, which is lower than the inflation during the tenure of any other Government. In fact Inflation in December 2018 was down to 2.19% only. Shri Goyal said if we had not controlled inflation, our families would have been spending around 35-40% more today on basic necessities such as food, travel, consumer durables, housing etc. The average rate of inflation during previous five years 2009-2014 was a backbreaking 10.1%, he pointed out. Fiscal Deficit The fiscal deficit has been brought down to 3.4% in 2018-19 RE from the high of almost 6% seven years ago, the Finance Minister mentioned. He said, the Current Account Deficit (CAD), against a high of 5.6% six years ago, is likely to be only 2.5% of GDP this year. We contained the fiscal deficit notwithstanding the Finance Commissions recommendations increasing the share of the States from 32% to 42% in central taxes, which we accepted in the true spirit of cooperative federalism, thereby transferring significantly higher amounts to the States, Shri Goyal said.
Growth and FDI
The Finance Minister Shri Piyush Goyal stated that a stage for high growth in decades to come, has now been set, after a wave of next generation path breaking structural reforms over the last five years, including introduction of Goods and Services Tax (GST) and other taxation reforms. The country witnessed its best phase of macro-economic stability during the last five years. We are the fastest growing major economy in the world with an annual average GDP growth during last five years higher than the growth achieved by any Government since economic reforms began in 1991. From being the 11th largest economy in the world in 2013-14, we are today the 6th largest in the world, the Finance Minister asserted in his Opening Remarks of his Budget speech. Shri Goyal said that due to such a stable and predictable regulatory regime, growing economy and strong fundamentals, India could attract massive amount of as much as $239 billion of Foreign Direct Investment (FDI) during the last 5 years, when most of the FDI was allowed to come in through the automatic route.
Enhanced allocations for major Schemes
Announcing an allocation of Rs.60,000 crores for MGNREGA for Budget Estimates 2019-20, the Finance Minister said that additional allocations will be made, if required. Pradhan Mantri Gram Sadak Yojana (PMGSY) is being allocated Rs.19,000 crore in BE 2019-20 as against Rs.15,500 crore in RE 2018-19. During the period 2014-18, a total number of 1.53 crore houses have been built under the Pradhan Mantri Awas Yojana, he announced. By March, 2019, all households will be provided with electricity connection. Till now, 143 crore LED bulbs have been provided in a mission mode which has resulted in saving of Rs.50,000 crore for the poor and middle class. He said through the worlds largest healthcare programme, Ayushman Bharat, to provide medical treatment to nearly 50 crore people in the country, around 10 lakh patients have already benefited through free treatment for medical treatment which would have otherwise cost them Rs. 3,000 crore. Lakhs of poor and middle class people are also benefiting from reduction in the prices of essential medicines, cardiac stents and knee implants, and availability of medicines at affordable prices through Pradhan Mantri Jan Aushadhi Kendras, the Finance Minister added. Shri Goyal also said that 14 of the 21 AIIMS operating or being established in the country presently have been announced since 2014. He also announced setting up of a new - the 22nd AIIMS in Haryana. Allocation for Integrated Child Development Scheme (ICDS) is being increased from Rs.23,357 crore in RE 2018-19 to Rs.27,584 crore in BE 2019-20. A substantial increase is proposed in the allocation for welfare of the Scheduled Castes and Scheduled Tribes. The allocation of Rs.56,619 crore made in BE of 2018-19 for Scheduled Caste, further increased to Rs.62,474 crore in RE is proposed to be enhanced to Rs.76,801 crore in BE for 2019-20, an increase of 35.6% over BE of 2018-19. For the Scheduled Tribes also, proposed allocation in 2019-20 BE is Rs.50,086 crore as against Rs.39,135 crore in BE 2018-19, an increase of 28%. The Finance Minister said that a Welfare Development Board to frame special strategies for the benefit of the hard-to-reach De-notified, Nomadic and Semi-Nomadic communities will be set up under the Ministry of Social Justice and Empowerment. He said that a Committee under NITI Aayog will also be set up to complete the task of identifying De-notified, Nomadic and Semi-Nomadic communities not yet formally classified. Shri Goyal said under the Ujjwala Yojana aiming delivery of 8 crore free LPG connections, more than 6 crore connections have already been given and the remaining will get free gas connections by next year. The Finance Minister announced that a National Artificial Intelligence Portal will also be developed soon as a part of the National Programme on Artificial Intelligence The Department of Industrial Policy and Promotion will now be renamed as the Department for Promotion of Industries and Internal Trade. The Finance Minister stated that the Government e-Marketplace (GeM), created by the present Government two years ago, resulted in average savings of 25-28% and the platform will now be extended to all CPSEs. Transactions of over Rs. 17,500 crore have taken place so far. The Finance Minister announced that for the first time, the countrys Defence Budget will be of over Rs.3 lakh crore. The Finance Minister, Shri Piyush Goyal pointed-out that domestic air traffic passengers have doubled during the last five years, leading to large number of jobs also being created. The number of operational airports has crossed 100 with the commissioning of the Pakyong airport in Sikkim. Arunachal Pradesh came on the air map recently and Meghalaya, Tripura and Mizoram have come on Indias rail map for the first time. Capital support from the budget for Indian Railways is proposed at Rs.64,587 crore in 2019-20 (BE). The Railways overall capital expenditure programme is of Rs. 1,58,658 crore. The Finance Minister, who is also holding the portfolio of Railway Ministry, announced that the Operating Ratio is expected to improve from 98.4% in 2017-18 to 96.2% in 2018-19 (RE) and further to 95% in 2019-20 (BE) Indias installed solar generation capacity has grown over ten times in last five years. Stating this, Shri Goyal said that our commitment to promote renewable energy is reflected in setting up the International Solar Alliance, the first treaty based international inter-governmental organisation headquartered in India. This sector is now creating lakhs of new age jobs, he added. The Finance Minister announced that in Entertainment industry, which is a major employment generator, regulatory provisions will now rely more on self-declarations. To promote entertainment industry, the Single window clearance for ease of shooting films, now available only to foreigners, will also be made available to Indian filmmakers. We will also introduce anti-camcording provisions in the Cinematograph Act to control the menace of piracy, he said. Saying that We are poised to become a Five Trillion Dollar Economy in the next five years and aspire to become a Ten Trillion Dollar Economy in the next 8 years thereafter, Shri Piyush Goyal said that there has been a Growth of 18% in Direct Tax Collections in 2017-18 and increase in tax base by as many as 1.06 crore people filing income tax returns for the first time in FY 2017-18, mainly on account of demonetization. Shri Goyal said that he is proposing, through the Finance Bill, necessary amendments to levy Stamp duties on one instrument relating to one transaction and get collected at one place through the Stock Exchanges. The duty so collected will be shared with the State Governments seamlessly on the basis of domicile of buying client, he said. In all the total expenditure is to increase from Rs.24,57,235 crore in 2018-19 RE to Rs.27,84,200 crore in 2019-20 BE. A rise of Rs.3,26,965 crore or approximately 13.30%. This reflects a high increase considering low inflation. The fiscal deficit of year 2019-20 is estimated to be 3.4% of GDP. The Finance Minister pointed out that after completion of the fiscal deficit consolidation programme, the Government would now focus on Debt consolidation. He said We have maintained the glide path towards our target of 3% of fiscal deficit to be achieved by 2020-21. Indias Debt to GDP ratio was 46.5% in year 2017-18. The FRBM Act prescribes that the Debt to GDP ratio of the Government of India should be brought down to 40% by 2024-25. Along with completion of the fiscal deficit consolidation programme, we will now focus on Debt consolidation, he added. The key highlights of the Interim Budget 2019-20 presented by the Union Minister for Finance, Corporate Affairs, Railways & Coal, Shri Piyush Goyal in Parliament today are as follows:
New Announcements

Farmers

12 crore small and marginal farmers to be provided with assured yearly income of Rs. 6000 per annum under PM-KISAN Outlay of Rs. 75,000 crore for FY 2019-20 with additional Rs. 20,000 crore in RE 2018-19
Outlay for Rashtriya Gokul mission increased to Rs 750 crore
Rashtriya Kamdhenu Ayog to be setup for sustainable genetic up-gradation of the Cow resources
New separate Department of Fisheries for welfare of 1.5 crore fishermen
2% interest subvention to Farmers for Animal husbandry and Fisheries activities; additional 3% in case of timely repayment.
Interest subvention of 2% during disaster will now be provided for the entire period of reschedulement of loan
---
PM Modis first interview of 2019
MMNN:1 January 2018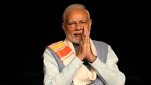 In his first interview of 2019, Prime Minister Narendra Modi spoke on a variety of issues ranging from surgical strikes to demonetisation, and from the Ram temple issue to that of triple talaq and Sabarimala protests. In the nearly 95-minute-long interview with news agency ANI, PM Modi also targeted the Congress partys farm loan waivers that had been announced in the three states that the party won in the recent assembly elections.

On surgical strikes
Speaking at length on the surgical strikes that the Indian Army had carried out across the border in Pakistan, he said he was full of anxiety while the operation was on. I gave clear orders that whether you get success or failure, dont think about that but come back before sunrise. Dont fall for the lure and prolong it (the operation). I knew it was a big risk. The biggest consideration for me was the safety of our soldiers. In the morning, information flow stopped, for an hour. My anxiety increased. Even one hour after sunrise. That time was extremely difficult for me... Then came the information that they have not reached back yet but two-three units have reached the safe zone, so dont worry. But I said I wont be fine till the last man returns,he said. On Pakistan To say that Pakistan would behave after losing a fight would be a mistake, he said. Ek ladai se Pakistan sudhar jayega, yeh sochne mein bahut badi galti hogi. Pakistan ko sudarne mein abhi aur samay lagega (It will be a big mistake to think that Pakistan will start behaving after one fight. It will take a long time for Pakistan to start behaving), he said.
On Ram temple
Reiterating that the Ram temple was part of the BJP manifesto and that the party was committed to finding a solution to the issue within the framework of the Constitution, PM Modi said, that the government will do what is necessary only after the judicial process gets over. We have said in our BJP manifesto that a solution would be found to this issue under the ambit of the Constitution. Let the judicial process be over. After the judicial process is over, whatever will be our responsibility as the government, we are ready to make all efforts, he added.
On triple talaq and Sabarimala
Prime Minister Narendra Modi refused to compare the triple talaq bill to the Sabarimala issue saying that while one was a matter of gender equality, the other was a matter of tradition. Most Islamic countries have banned Triple Talaq. So it is not a matter of religion or faith. Even in Pakistan, Triple Talaq is banned. So it is an issue of gender equality, matter of social justice. It is not an issue of faith. So keep the two separate, he said. On the contentious Sabarimala temple issue, he said, There are some temples, which have their own traditions, where men cant go. And men dont go... In this, Sabrimala, a woman judge in the Supreme Court has made certain observations. It needs to be read minutely. There is no need to attribute those to any political party. As a woman, she has made some suggestions. There should be a debate on that as well sometimes.
On demonetisation
PM Modi rejected the claim that the demonetisation move by the government in 2016 had come as a shock, he said, This wasnt a jhatka. We had warned people a year before, that if you have such wealth (black money), you can deposit it, pay penalties and you will be helped out. However, they thought Modi too would behave like others so very few came forward voluntarily.
On Urjit Patels resignation
Urjit Patels resignation as RBI chief was not something that happened due to any political pressure, Modi said. He himself requested (to resign) on personal reasons. I am revealing for the first time, he was telling me about it for past 6-7 months before his resignation. He gave it even in writing. No question of political pressure. He did a good job as RBI Governor, Modi said.
2019 Lok Sabha elections
Looking forward to the upcoming elections in 2019 and the noise being made around the Grand alliance and other fronts being formed by various political parties, he said that the elections were going to be janta versus gathbandhan. It is going to be Janta versus gathbandhan. Modi is just a manifestation of public love and blessings, he said.
On Congress first family
It is a fact that those considered first family, who ran the country for four generations, are out on bail, that too for financial irregularities. It is a big thing. A set of people, who are at their service, are trying to suppress such information and push other narratives, PM?Modi said.
On Congress-mukt bharat
Taking Congress president Rahul Gandhis own words that Congress is a thought, PM Modi said that the country needs to be rid of such an ideology. Even Congress people say Congress is a thought, a culture. When I say Congress-mukt, I want to rid the country from this culture and this sort of thinking. And I say that Congress too needs to be mukt of this Congress culture, he said.
On loan waivers and farmer suicides
Explaining his reference to the farm loan waivers carried out by the Congress in three states as lollipops, he said that the waivers were nothing but a lie. To say a lie and mislead, that is what I called lollipop. Like saying that we have waived all farm loans. The truth is that nothing like that has happened... They should not mislead... And particularly a responsible political party should never do it. (So) when governments make such announcements (of loan waivers), those farmers ( who take loans from money lenders) do not become beneficiaries of the waivers. The farmers who are dying are out of the purview of such schemes. What is lacking in our system that a farmer becomes debt-ridden and the governments have to repeat this vicious cycle of elections and loan waivers.. We should have a situation so that a farmer does not need loan, he said. The solution is to empower the farmers. From seed to market, give all facilities to the farmers, Modi said.
On Rafale deal
Reiterating that there was no wrong doing in the Rafale deal, he said that those who are questioning the deal are the ones who want to weaken the armed forces. Those people who want to weaken the Army are levelling allegations against me... I wont leave my Army jawans merely to their fate. Whatever be their requirement, I will expedite the procurement processes. I will do it even if allegations are levelled against me... The matter has been cleared even by the Supreme Court. The Supreme Court scrutinised it threadbare. The French President has spoken... Dont throw muck and run away.... They (Congress) are not able to give any real evidence, just keep talking. Unko yeh bolne ki beemari hai toh mujhe kya baar baar ussi me ulajhna chahiye kya (If they have this problem of talking about it then should I too get entangled in it), he said.
On Nirav Modi, Mehul Choksi and Vijay Mallya
Saying that the government was committed to bringing those who have cheated the country of crores to justice, Modi said that the accused will have to compensate for each and every paisa. Those who fled during this government, they will be brought back, today or tomorrow. Diplomatic channels, legal courses and seizure of properties being done. Those who have stolen Indias money, they will have to compensate for each and every penny, he said.
---
PM's Statement on Union Budget 2018-19
MMNN:1 February 2018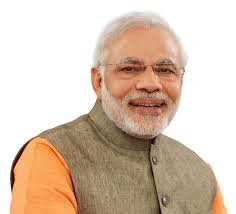 I congratulate the Finance Minister Shri Arun Jaitley for this budget. This budget strengthens the foundation stone of New India. The budget focus is on issues ranging from agriculture to Infrastructure. On one hand, budget covers aspects such as health plans to address the concerns of the poor and middle class, while on the other hand it has plans to increase the wealth of small entrepreneurs in the country. Other aspects range from food processing to fiber optics, from road to shipping, concerns of youth and the senior citizens, from rural India to Ayushman India and Digital India to Start up India. This budget is expected to give a boost to hopes and aspirations of 125 crore people of the country. It is expected to accelerate the development process of the country. It is farmer friendly, common man friendly, business environment friendly as well as development friendly. Ease of Doing Business as well as Ease of Living are in focus in this budget. More savings for the middle class, new generation infrastructure for 21st Century India and better health assurance - all are concrete steps towards Ease of Living. Our farmers have contributed in a big way towards the progress of the country with a record production of fruits and vegetables. Several steps have been proposed in this budget to give a boost to the farmers and enhancing their income. A record allocation of Rs. 14.5 lakh crores has been made for rural development and agriculture. Dalits, oppressed and disadvantaged sections of the society will be benefited with out of 51 Lakh new homes, more than 3 lakh kilometers of roads, about 2 crore toilets, electricity connections in 1.75 crore households. These initiatives will create new opportunities especially in the rural areas. I appreciate the decision to provide for one and a half times remunerative price for the cost incurred by the farmers for his produce. Center will put in place a sound system in consultation with the states to ensure that the farmers can avail full benefits from this decision. 'Operation Greens' will prove to be an effective instrument in this direction especially for the farmers engaged in producing vegetables and fruits. We have seen how Amul was instrumental in ensuring of fair price to the farmers engaged in the dairy sector. We are also familiar with the cluster based approach for the development of the industry in our country. Now, keeping in mind the agricultural produce in different districts, agricultural cluster approach will be adopted in different districts across the country. I welcome the plan to develop the storage, processing and marketing facilities for a particular agricultural produce after identifying the districts. In our country, the cooperative societies are exempted from paying income tax. But the 'Farmer Producer Organization' -FPO, that is similar to the cooperative societies, does not get this benefit. Therefore, income tax exemption for the 'Farmer Producer Organization' -FPO, which mint for the welfare of the farmers, is a welcome step. By providing the linkages between the Self Help Groups for women engaged in organic, aromatic and herbal cultivation and the 'Farmer Producer Organizations' the income of the farmers will be increased. Similarly, the Gobar-Dhan Yojana will help in keeping the village clean, while increasing the income of farmers and cattle herders. In our country farmers take up different occupations along with the farming. Some are associated with pisciculture, animal husbandry, poultry or bee-keeping. Farmers have faced difficulty in accessing loans from banks for such additional activities. Arranging loan for pisciculture and animal husbandry by Kisan Credit Card is a very effective step. There are about 7000 blocks in more than 700 districts of India. In these blocks, emphasis has been laid on modernization of infrastructure of 22 thousand rural business centers, on innovation and on increasing connectivity in the villages. In the days to come, these centers will be able to increase the income of farmers, creates employment opportunities and will become new hubs of agro based rural and agricultural economy. Under Pradhan Mantri Gramin Sadak Yojna, now the villages will be connected to rural haats (markets), higher education centers and hospitals. This will make life easier for the people in the villages. We have seen an extension of the spirit of the Ease of Living in Ujjwala Yojana. The scheme has not only provided a relief to the poor women from the smoke but also become a huge source of their empowerment. I am happy to note that the target for Ujjawala has been enhanced from 5 crore families to 6 crore families. A large number of dalit, tribal and backward class families have been benefited from this scheme. This budget provides for allocation of about Rs 1 lakh crores for the welfare of scheduled castes and scheduled tribes. Medical treatment and its cost has always been a cause of concern for the lower middle class and poor sections of the society. The new scheme 'Ayushman Bharat', presented in the budget, will address this serious concern. This scheme will be available to nearly 10 crore poor and lower middle class families of the country. It means it will provide coverage to 45-50 crore people. Under the scheme these families will get free treatment up to Rs. 5 lakhs per annum in the identified hospitals. This is by far, the world's largest health insurance plan for which government will bear the cost. The idea of setting up 1.5lakh Health Wellness Centers spread over all the major panchayats of the country is commendable. This will provide easy access to health care services to the people living in the villages. Establishment of 24 new medical colleges across the country will not only facilitate the treatment of the people but also help to impart medical education to the youngsters. It is our endeavor to have at least one medical college for covering three parliamentary constituencies across the country. Several important decisions have been taken in this budget keeping in mind the concerns the Senior Citizens. Now the Senior Citizens will be entitled to have minimum interest of 8% on amount up to Rs 15 lakh under the Pradhan Mantri Vaya Vandan Yojana. No tax will be levied on interest up to Rs 50,000 on their Banks and Post Office deposits. Health insurance premium worth Rs 50,000 will exempt from the Income tax. Besides, relief from the Income Tax has been provided on expenditure up to Rs 1 lakh incurred on treatment of serious diseases. For a long time, the small and medium enterprises or the MSME in our country had to pay higher taxes than the big industries. In a bold in this budget, the government has reduced the tax rate for MSME by 5% now they will have to pay 25% tax in place of 30% which was the practice earlier. Credit seeking facility from the banks and NBFCs has been eased to ensure the required working capital for MSME industries. It will give a boost to the mission of Make in India. MSME sector has been experiencing stress due to NPA in big industries. The small entrepreneurs must not suffer because of the fault of others. Therefore, the government will soon announce corrective measures to resolve the problems related to NPA and Stressed Account in the MSME sector. In order to promote the employment and to provide social security to the employees the government has taken a far reaching decision. This will give impetus to the shift from the informal to formal sector and it will generate new job opportunities. Now the government will contribute 12% in the EPF Account of the new laborers for a period of 3 years. Besides, the contribution of new women employees in the EPF for a period of 3 years is being reduced from the existing 12% to 8% so that their take home salary increases and more employment opportunities are available for the women. However, the employer contribution will be maintained at 12%. This is a major step towards empowerment of working women. In order to realize the dream modern India, to enhance the Ease of Living of the common man and to ensure stability in development, India requires a Next Generation Infrastructure. Special emphasis has been given to the development of infrastructure related to Digital India. Allocation of Rs. 6 lakh crores has been made which is Rs. 1 lakh crore more than the previous year. These schemes will enhance the employment opportunity manifold in country. I congratulate the Finance Minister for the tax concession to the salaried and the middle class. This budget will live up to the expectation of every Indian Citizen. The budget has ensured the following remunerative price of the crop to the farmer, upliftment of the poor with the welfare schemes, respecting the honesty of the tax paying citizen, support to the spirit of entrepreneurs with a right tax structure and hailing the contribution of senior citizens for the country. Once again my heartfelt congratulation to the Finance Minister and his team for presenting a budget which enhances the ease of living and laying a strong foundation for the New India.
---
An article on Decoding PMs Speech by Union Home Minister Shri Rajnath Singh
17 Aug, 2017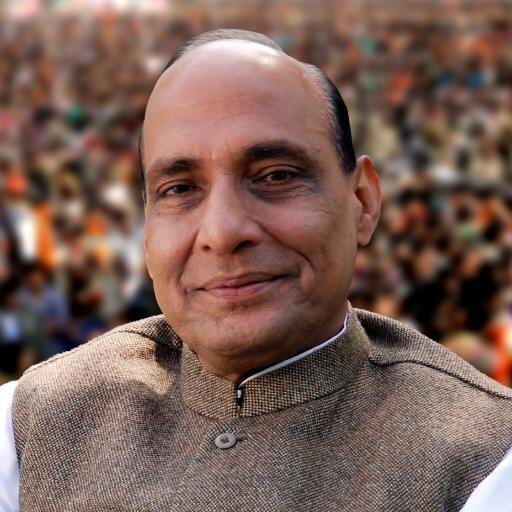 Following is the article on Decoding PMs Speech by the Union Home Minister Shri Rajnath Singh:
We have completed 70 years since Independence and now we are in an era distinctively different on every aspect from innovation, motivation and the direction in which the country is marching ahead. The Prime Ministers address from the Red Fort on that Historic occasion had to reflect the same spirit and it certainly did. How was it different from the usual Independence Day speeches It has given a holistic view to the entire freedom struggle in the present day context. When he mentioned the Centenary of Champaran Satyagraha, 125th year of Sabarmati ashram along with 75th anniversary of Quit India, he made a reference to every major touch point that led to massive political movement of 1942. When he mentioned the journey of nation from Chakra Dhari to Charkha Dhari it was a portrayal of the inspirational values of our country from the ages unknown to the modern era. Thus clearly stating that we are an eternal nation in perpetuity. As a colleague I feel the need to appreciate certain remarkable and distinct patterns emerging from his address, which reflect in his entire concept of governancealmost like mantras.Broadly, there are several underlying themes into which the thrust of every single point he made can be placed. At the very outset the Prime Minister recalled the contribution and sacrifices made by our freedom fighters and martyrs, who ensured that we remain fearlessly free indicating the sensitivity of this government towards its heroes, freedom fighters and those who attained martyrdom in the line of duty. He empathised with those affected by the Gorakhpur tragedy and the recent natural calamities like floods and landslides which have affected many parts of the country. This was a reassuring statement to the victims to make from the ramparts of the Red Fort, that even in its celebratory moments, the nation is sensitive enough to not forget those suffering and unable to celebrate. It was heartwarming to see the Prime Minister making his governments stand clear when he said "Na Gaali Na Goli can resolve the complexities of Kashmir issue. On the contrary it could only be resolved by embracing the common Kashmiri. The Centre has been consistent in its belief that the common Kashmiri wants to be an active stakeholder in the peace process. They have been made victim by certain vested interests who do not want peace in the Kashmir valley. The Prime Minister in his speech appealed to those who take recourse to violence and exhorted them to abjure violence and adopt democratic means to voice their concerns and grievances. Prime Minister Modis appealed to people to shun violence of every hue and shade, be it communal, casteist, or even a simple case of road rage. He also expressed solidarity with the women who were fighting a spirited battle against the malpractices of triple Talaq. The PM admired the courage of those women who stood up for their rights. It is a big shift from the 80s when the governments and the prime ministers were unwilling to discuss the plight of women and their fight for rights. Our government is extremely sensitive to issues pertaining to womens welfare and their wellbeing. The maternity benefits amendment has made India one of the most sensitive nation in terms of benefits for to-be mothers or mothers of new borns. The governments concern for poor and weaker sections is well known to everyone. Our Prime Minister has dedicated his government in service to the poor. He reiterated his commitment from the Red Fort in his I-Day speech. Lamenting that there were projects that had been delayed for decades, he informed the nation that the work on those projects had been expedited as such delays affect the poor the most. Moreover, every rupee saved is a rupee earned for the benefit of the under privileged. The push for distributing LED lights is one such example. In an outreach to the millennials, the children of the 21st century, PM Modi said that they were the real BhagyaVidhatas of this youthful nation since they are the engine of Indias future growth. The youth of this country have been recognised as the demographic dividend and the government has prepared an action plan to integrate our youth into the process of nation building. The Prime Minister mentioned how the bar was set higher for his government right at the beginning when an SIT on black money was constituted through the very first Cabinet decision. Since then, many effective steps have been taken to strengthen Indias fight against corruption. Steps like demonetisation, notification of the Benami Law and its enforcement to seize Rs 800 crore worth properties, crackdown on shell companies and post demonetisation data mining to detect suspicious accounts have clearly underlined our Prime Ministers integrity, the governments intent and his decisive decision making ability. Outlining the results of his governments decisive actions, PM Modi said that Rs 1.25 lakh crore of black money has been detected, over Rs 1.75 lakh crore is under scrutiny, and over Rs 3 lakh crore of black money that would have never come into the formal system if not for demonetisation. Nearly 3,00,000 shell companies were identified, detected and 1,75,000 of them have been permanently closed. PM Modi assured the honest citizens that their honesty is cherished and valued a remark one rarely comes across because most governments forget the silent majority of honest citizens. He also assured the citizens that those who had looted the nation would not be allowed to sleep peacefully and would be brought to justice. On the security front the Prime Minister highlighted decisive actions taken both by the government and by the armed forces. The overall security scenario has considerably improved in the country since 2014. In his I-Day speech he also mentioned the One Rank One Pension scheme which was kept in a cold storage for decades. It was Prime Minister Modi who fulfilled the commitment of OROP and gave our ex servicemen their due. Our armed forces have made innumerable sacrifices and gone the extra mile to protect our nation from its enemies. The best example of our forces taking extra ordinary measures to protect the country was when the Indian Army crossed the LoC conducting surgical strikes and successfully destroying terrorist launch pads close to border. Realising the need to showcase the valiant acts of our armed forces, I am happy that the PM announced the launch of a unique website to document and preserve the heroic acts of men and women in Indian armed forces who have been awarded gallantry awards. The empowerment of Indias farmers is also an area of primary concern to this government. In his speech, issues of empowerment through the Beej Se Bazaar Tak approach of handholding increased irrigation potential, crores of soil health cards, almost double the coverage of farmers under insurance than earlier, better access to markets, hitherto unseen level of government procurement of pulses, FDI in food processing to ensure better storage and supply chains were all covered as part of the Modi Government's lofty goal of doubling farm incomes by 2022. Another notable focus in this theme was the focus on the under-developed Eastern part of the nation that despite its richness and industrious people has been kept backward. The Prime Minister mentioned empowering this region to perform to its full potential as a priority. The Prime Minister called for an India where democracy does not end at the voting booth but just begins from there to form the bedrock of a participative democracy. His focus on peoples participation in issues of governance is commendable. In LokTantra he said, Lok should drive the Tantra rather than governments devising Tantra for the Lok. Popular support for demonetisation, a smooth GST rollout, the citizen ownership of Swachh Bharat and people voluntarily giving up LPG subsidy to help the poor get gas connections were all examples of Team India s Jan Bhagidari spirit, said the Prime Minister. In many of cases, including the Give It Up campaign to give LPG subsidy to help the poor get LPG connections, citizen participation was encouraging and remarkable. A new culture has set in that of the people and the government coming together to act for a cause which was unheard of in the previous era of trust deficit. This Jan Bhagidari is also the single most overarching theme emanating out of the Prime Ministers speech on the 71st Independence Day. He called upon people to dedicate even the smallest things they do to the spirit of nation-building. Taking a cue from the great epics of Ramayana and Mahabharata he recalled how common cowherds stood with Shri Krishna to lift the Govardhan hill, and even a squirrel wanted to help Shri Rama build the bridge across the sea. ThePrime Minister also elaborated upon his vision of a New India an India free of corruption, poverty, terrorism, casteism and communalism. Connecting it to the power of peoples participation, he said that this New India was possible only if 125 crore people made a SamoohikSankalp to attain the Siddhi in 2022. He likened the years between 2017 and 2022 to the 5 years between 1942 and 1947, the gap between Quit India and a Free India, and asked people to recreate that nation building fervour. Taking inspiration from our shastras, Prime Minister Modi stressed that the time is right to build a New India and we should not miss this opportunity. The journey from Todays India to New India has already begun. The momentum has been built in the three years of this government. Now it has to be transformed into a mass movement and the Prime Minister exhorted the people of India to join this New India movement stating that this could be a historic turning point in Indias independent history and in its quest for reclaiming the position of Jagadguru in the comity of nations. He stated the vision for future when he said we have got the Swaraj 70 years back now we have to transform it to Suraaj or the righteous government. How will this goal will be attained? By Bharat Jodo means all Indians firmly boding together. This has to be our path ahead in 21st Century.
---
ADDRESS BY THE PRESIDENT OF INDIA ON THE EVE OF THE REPUBLIC DAY OF INDIA 2017
25 Jan. 2017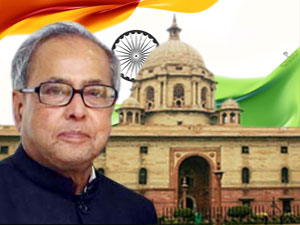 Fellow citizens:
1. On the eve of the sixty-eighth Republic Day of our nation, I extend warm greetings to all of you in India and abroad. I convey my special greetings to members of our Armed Forces, Para-military Forces and Internal Security Forces. I pay my tribute to the brave soldiers and security personnel who made the supreme sacrifice of their lives in defending India's territorial integrity and maintaining law and order.
Brothers and sisters:

2. When India attained freedom on 15th August 1947, we did not have an instrument of governance of our own. We waited till 26th January, 1950 when the Indian people gave to themselves a Constitution to secure for all its citizens, justice, liberty, equality, and gender and economic equity. We promised to promote fraternity, dignity of the individual, and unity and integrity of the nation. On that day, we became the largest democracy of the world.
3. The faith and commitment of people gave life to our Constitution and our founding fathers, wisely and carefully, steered the new nation past its troubles of being a poor economy with huge regional imbalances and a vast citizenry deprived of even basic necessities.
4. It goes to the credit of the strong institutions of democracy built by our founders that for the last six and a half decades, Indian democracy has been an oasis of stability in the region troubled by unrest. From a population of 360 million in 1951, we are now a 1.3 billion strong nation. Even then, our per capita income has shown a ten-fold increase, poverty ratio has declined by two-thirds, average life expectancy has more than doubled, and literacy rate has shown a four-fold increase. We are today the fastest growing amongst the major economies of the world. We are the second largest reservoir of scientific and technical manpower, the third largest army, the sixth member of the nuclear club, the sixth member in the race for space, and the tenth largest industrial power. From a net food grains importing country, India is now a leading exporter of food commodities. The journey so far has been eventful, sometimes painful, but most of the times, exhilarating.
5. What has brought us thus far will take us further ahead. But we will have to learn to adjust our sails, quickly and deftly, to the winds of change. Evolutionary and incremental growth will have to accommodate rapid disruptions brought in by advances of science and technology. Innovation, more so inclusive innovation, will have to become a way of life. Education will have to keep pace with technology. In the race between man and machine, the winner will have to be job generation. The velocity of technology adoption will call for a workforce that is willing to learn and adapt. Our education system will have to join hands with innovation to prepare our youth for life-long learning.

Fellow citizens:

6. Our economy has been performing well despite the challenging global economic conditions. In the first half of 2016-17, it grew at a rate of 7.2 percent - same as that last year - showing sustained recovery. We are firmly on the path of fiscal consolidation and our inflation level is within comfort zone. Though our exports are yet to pick up, we have managed a stable external sector with sizeable foreign exchange reserves.
7. Demonetization, while immobilizing black money and fighting corruption, may have led to temporary slowdown of economic activity. As more and more transactions become cashless, it will improve the transparency of the economy.

Brothers and sisters:

8. Born in independent India, three generations of citizens do not carry the baggage of colonial past. These generations have had the privilege of acquiring education, pursuing opportunities and chasing dreams in a free nation. This sometimes makes it easy for them to take freedom for granted; to forget the price that extraordinary men and women paid to win this freedom; to forget that the tree of freedom needs constant care and nourishment. Democracy has conferred rights on each one of us. But along with these rights, come responsibilities which have to be discharged. Gandhiji said and I quote: "The highest form of freedom carries with it the greatest measure of discipline and humility. Freedom that comes from discipline and humility cannot be denied; unbridled license is a sign of vulgarity injurious alike to self and others" (unquote).

Fellow citizens:

9. Youth today are brimming with hope and aspirations. They pursue their life goals, which they perceive will bring them fame, success and happiness, with single-minded devotion. They consider happiness as their existential objective, which of course is understandable. They search for happiness in the highs and lows of day-to-day emotions, and in the fulfilment of the objectives they have set for themselves. They look for a job as well as a purpose in life. Lack of opportunities leads to frustration and unhappiness which manifests itself in anger, anxiety, stress and aberrations in behaviour. This has to be dealt with by inculcating pro-social behaviour through gainful employment, active engagement with community, parental guidance, and empathetic response from a caring society.

Brothers and sisters:

10. One of my predecessors left on my table a framed quotation which reads (and I quote): "The object of government in peace and in war is not the glory of rulers or races but the happiness of the common man" (unquote). Happiness is fundamental to the human experience of life. Happiness is equally the outcome of economic and non-economic parameters. The quest for happiness is closely tied to sustainable development, which combines human well-being, social inclusion and environmental sustainability. We must make happiness and well-being of our people as the touchstones of public policy.
11. Many of the flagship initiatives of the government have been designed to promote the well-being of the society. The Swachh Bharat Mission aims at a Clean India by 2nd October, 2019 to coincide with the 150th Birth Anniversary of Gandhiji. Increased spending on programmes like MGNREGA is enhancing employment generation to rejuvenate the rural economy. Aadhaar, with its present reach of over 110 crore people, is helping in direct transfer of benefits, plugging leakages and improving transparency. The Digital India programme is creating a knowledge economy through universal provision of digital infrastructure and platforms for cashless economic transactions. Initiatives like Start-up India and Atal Innovation Mission are fostering innovation and new-age entrepreneurship. Under the Skill India initiative, the National Skill Development Mission is working on skilling 300 million youth by 2022.

Brothers and sisters:

12. It is my firm conviction that India's pluralism and her social, cultural, linguistic and religious diversity are our greatest strength. Our tradition has always celebrated the 'argumentative' Indian; not the 'intolerant' Indian. Multiple views, thoughts and philosophies have competed with each other peacefully for centuries in our country. A wise and discerning mind is necessary for democracy to flourish. More than the unison of ideas, a healthy democracy calls for conformity to the values of tolerance, patience and respect for others. These values must reside in the hearts and minds of every Indian; inculcating in them a temperament of understanding and responsibility.

Fellow citizens:

13. We have a noisy democracy. Yet, we need more and not less of democracy. The strength of our democracy is evidenced by the fact that over 66 percent of the total electorate of 834 million voted in the 2014 General Elections. The depth and breadth of our democracy sparkles in the regular elections being held in our panchayati raj institutions. And yet, our legislatures lose sessions to disruptions when they should be debating and legislating on issues of importance. Collective efforts must be made to bring the focus back to debate, discussion and decision-making.
14. As our Republic enters her sixty-eighth year, we must acknowledge that our systems are not perfect. The imperfections have to be recognized and rectified. The settled complacencies have to be questioned. The edifice of trust has to be strengthened. The time is also ripe for a constructive debate on electoral reforms and a return to the practice of the early decades after independence when elections to Lok Sabha and state assemblies were held simultaneously. It is for the Election Commission to take this exercise forward in consultation with political parties.

Fellow citizens:
15. In a fiercely competitive world, we have to work harder than ever to redeem the promises that we make to our people.

o We have to work harder because our war on poverty is not yet over. Our economy is yet to grow at over 10 percent for an extended period of time to make a significant dent on poverty. One-fifth of our countrymen still remain below poverty line. Gandhiji's mission to wipe every tear from every eye still remains unfulfilled.
o We have to work harder to provide food security to our people and to make the agriculture sector resilient to the vagaries of nature. We have to provide better amenities and opportunities to our people in villages to ensure a decent quality of life.
o We have to work harder to provide enhanced employment opportunities to our youth through the creation of world-class manufacturing and services sectors. The competitiveness of the domestic industry has to be improved by focusing on quality, productivity and efficiency.
o We have to work harder to provide safety and security to our women and children. Women must be able to lead their lives with honour and dignity. Children must be able to enjoy their childhood to the fullest.
o We have to work harder to change our consumption pattern which has resulted in environmental and ecological de-gradation. We have to appease nature to prevent it from unleashing its fury in the form of floods, landslides and droughts.
o We have to work harder because our pluralistic culture and tolerance are still being put to test by vested interests. Reason and moderation should be our guide in dealing with such situations.
o We have to work harder to keep at bay the dark forces of terrorism. These forces have to be dealt with firmly and decisively. The forces inimical to our interests cannot be allowed to grow.
o We have to work harder to ensure the well-being of our soldiers and security personnel who protect us from internal and external threats. And,
o We have to work harder because;
We are all equal children before our mother;
And our motherland asks each of us in whatever role we play;
To do our duty;
With integrity, commitment and unflinching loyalty;
To the values enshrined in our Constitution.
Jai Hind!

---
As it happened: Mother Teresa is now St. Teresa of Calcutta
5 Sept, 2016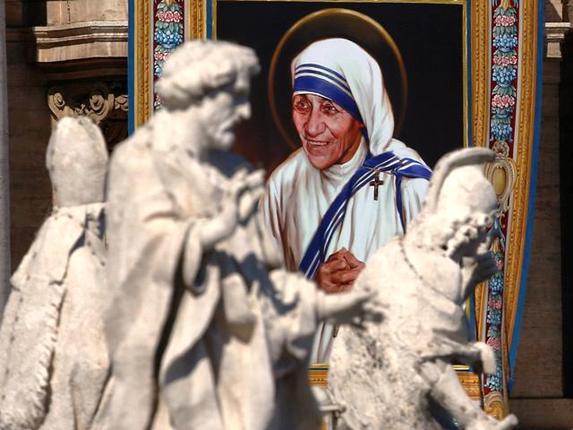 Thousands of pilgrims thronged St. Peter's Square for the canonisation of Mother Teresa, the tiny nun who cared for the world's most unwanted and became the icon of a Catholic Church.
Pope Francis declared Mother Teresa a saint at a Sunday morning Mass, making her the model of his Jubilee Year of Mercy and in some ways his entire papacy. For Pope Francis, Mother Teresa put into action his ideal for the church to be a merciful "field hospital" for the poorest of the poor both materially and spiritually.
As it happened:
3.47 pm: Ceremony concludes. Pope Francis leaves after offering prayers to those missionaries who died in service of the Catholic faith.
Even Pope Francis is finding it hard to call Mother Teresa "St. Teresa".
Deviating from his homily on Sunday, Pope Francis acknowledged it'll be hard for admirers to make the switch since Mother Teresa's saintliness is "so close to us".
As the crowd erupted in applause, he said: "So tender and rich that spontaneously we will continue to say Mother Teresa."
3.41 pm: Pope Francis offers the Marian prayer of the Angelus, marking the end of the ceremony.

3.40 pm: Who is Mother Teresa of Calcutta? Well Mother Teresa herself gave her identity: "By blood, I am Albanian. By citizenship, an Indian. By faith, I am a Catholic nun. As to my calling, I belong to the world. As to my heart, I belong entirely to the Heart of Jesus." Read this interview to Vatican Radio.

3.35 pm: AFP reports: Mother Teresa could come across as an ascetic figure and as a strict task-mistress to those under her. "She spoke her mind," Pope Francis recalled in 2014. "I would have been a little bit scared had she been my Mother Superior."
But in his homily at her canonisation mass, Pope Francis hailed her as beacon for the world. She was, he said, "an eloquent witness to God's closeness to the poorest of the poor."
Those who knew her best describe someone who loved fun, chocolate and icecream.

Father Brian Kolodiejchuk, a member of her Order who promoted her sainthood cause within the Vatican, told AFP that Mother Teresa would often be found bent over in laughter while discussing the day's events with fellow nuns.
"You felt that she was a mother," he said. "She was not very good at telling jokes but she had a sense of humour and could really find the funny aspects in ... daily life."
3.26 pm: During his homily, Pope Francis said, "Mother Teresa, in all aspects of her life, was a generous dispenser of divine mercy, making herself available for everyone through her welcome and defence of human life, those unborn and those abandoned and discarded."
To the many volunteers in Rome for the Jubilee for Volunteers and Workers of Mercy, Pope Francis offered St. Teresa of Calcutta as a "model of holiness".

3.21 pm: Even as the solemn canonisation ceremony is underway in Vatican City, members of the Darjeeling branch of the Lay Missionaries of Charity (LMC) took an 8-km ride on the iconic Darjeeling toy train to retrace the trip Mother Teresa took on September 10, 1946. During the journey to Darjeeling in the toy train, the Mother received the "call within the call" within her soul and the course of her life was decided, Father Peter Lingdam, LMC's Darjeeling Branch Director said.
"We wished to experience what Mother Teresa must have felt during that time of September 10, 1946 when she got the 'call within the call' during her trip from the plains (NJP—Siliguri) to Darjeeling and her life's course changed forever," Father Lingdam said. LMC is an International Association of 'lay persons' (married and single) adhering to the Spirit of the Missionaries of Charity.
3.07 pm: Pope Francis praises Mother Teresa as the merciful saint who defended the lives of the unborn, sick and abandoned and who shamed world leaders for the "crimes of poverty they themselves created".
The Pope holds St. Teresa up as a model for today's Christians during his homily for the nun who cared for the "poorest of the poor". Speaking from the steps of St. Peter's Basilica, Pope Francis said St. Teresa spent her life "bowing down before those who were spent, left to die on the side of the road, seeing in them their god-given dignity."

3.04 pm: Pope Francis blesses the relics of the Mother. Pope Francis is also serving a pizza lunch in the spirit of Mother Teresa. Neapolitan pizza will be offered to 1,500 people in the atrium of the Paul VI Hall following the canonisation ceremony.
3.01 pm: Prayers being offered in different languages.

2.40 pm: Pope Francis addresses the faithful after declaring Mother Teresa a saint. For the Pope, Mother Teresa put into action his ideal of the church as a merciful "field hospital" for the poorest of the poor, those suffering both material and spiritual poverty. By canonising her during his Jubilee Year of Mercy, he in some ways is making her the icon of his entire pontificate.

2.10 pm: Thousands celebrate as Pope pronounces Mother Saint Teresa of Calcutta.
2.00 pm: Pope Francis offers a prayer to the almight before people starts reciting Litany of the Saints.
1.55 pm: Mass prayer begins at the Vatican City.

1:30 pm: People gather at Mother Teresa's House in Kolkata for a special mass for the "Saint of the Gutters". Singing nuns and followers clutching flowers are seen visiting Mother Teresa's tomb in Kolkata.
1.00 pm: Special prayers are being held at the Missionaries of Charity headquarters in Kolkata.
"After the prayers, another event by the Kolkata Municipal Corporation will be held in the lane of Mother House, followed by a thanksgiving at Mother House after the canonisation," spokesperson for the Missionaries of Charity Sunita Kumar said.

12.45 pm: West Bengal Chief Minister Mamata Banerjee is already in Rome on an official invitation from the Missionaries of Charity to participate in the event on Sunday.

12.30 pm: Congress President Sonia Gandhi today hailed the canonisation. She said, "her saintly life will forever inspire humanity to commit to the cause of those who have no voice, no community, no home, no care and no love."

12.00 pm: India Post will issue a postage stamp on Mother Teresa today.
The saint-making process has long been criticised as being expensive, secretive, ripe for abuses and subject to political, financial or theological winds that can push one candidate to sainthood in record time and leave another languishing for centuries.
For the record, the postulator of Mother Teresa's cause says her case, which stretched over 20 years, cost less than $112,000.
Pope Francis has raised eyebrows with some rule-breaking beatifications and canonisations, waiving the need for miracles and canonising more people in a single clip more than 800 15th century martyrs than John Paul did in his 26-year pontificate (482).
Pope Francis has also imposed new financial accountability standards on the multimillion-dollar machine after uncovering gross abuses that were subsequently revealed in two books. The books estimated the average cost for each beatification at around $550,000, with much of the proceeds going to a few lucky people with contracts to do the time-consuming investigations into the candidates' lives.
She was 18 when she was convinced that her life's vocation lay in her becoming a missionary in far-off India; Skopje, where she was born on August 26, 1910, was so far removed from Bengal that, barring a few Yugoslav Jesuits who fired her young imagination, no one in the small Catholic community would even have known where India lay. Yet the early seeds of her faith and determination impelled her to leave her closely knit family.
She had a clear vision of the street and a determination that she often tempered with a sense of humour.

In the end, she gently but unmistakably left her imprint at the heart of the Vatican itself. Finding in Pope John Paul II a kindred spirit, she cajoled him into opening a small soup kitchen around the corner from the Great Basilica of St. Peter's where the grand ceremony will be held to declare her a Saint. At four every evening, Rome's homeless and hungry queue up to be fed by Mother Teresa's Sisters and a dozen volunteers. At a stroke this frail nun, indisputably the world's most decorated person, helped to demystify the Vatican's centuries-old aura of wealth and power.

---
Narendra Modi's Independence Day speech: Claims made by PM correct, but exaggerated
15 Aug., 2016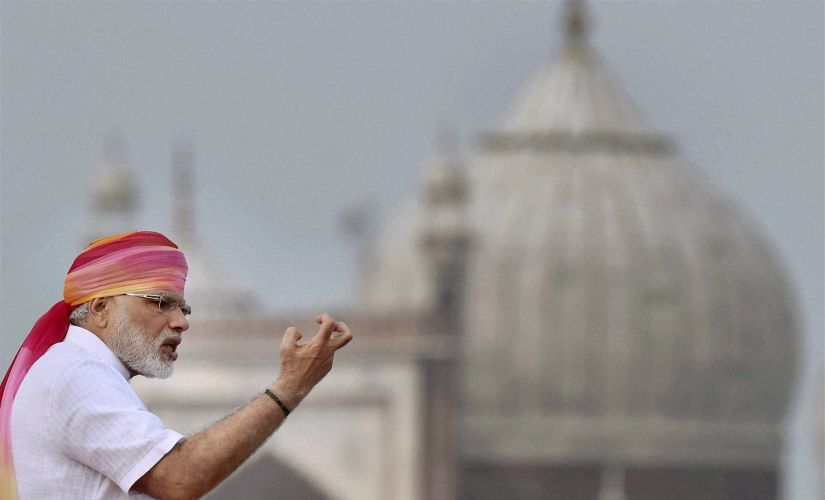 Accountability, responsibility and efficiency were the keywords in Prime Minister Narendra Modi's speech from the ramparts of the Red Fort on the 70th Independence Day; and the focus, 'good governance'.
The Prime Minister quoted data to back his government's claims and got many right, although some exaggerations were evident and a couple missed vital context.

Here are the main facts, checked:

1. Modi right on Air India's Rs 100 crore operating profit, but it is 0.0023 times airline's accumulated loss

Modi said: "The PSUs that come up in our country either fall in ditches or tumble or are locked or sold off. This has been the history of PSUs so far. We have tried to bring in a new work-culture. And today, for the first time, I can say with satisfaction that Air India that was notorious, in the past year, we have succeeded in bringing operational profits in its operations."
Fact: Air India — a brand that encompasses the erstwhile Indian Airlines and Air India — has indeed turned an operating profit of Rs 100 crore in financial year 2016, but that is after eight successive years of posting losses since the merger in 2007; and an amount that pales before the national airline's loss and debt.
The accumulated loss is now more than Rs 44,000 crore ($7.3 billion)-equal to India's annual health budget-and borrowing has grown to more than Rs 38,000 crore ($6.3 billion), IndiaSpend reported in September 2015.
This is a debt 5.5 times larger than the Rs 7,000 crore that high-profile defaulter Vijay Mallya's Kingfisher Airlines owes India's banks, and many have argued that keeping Air India afloat is throwing good money after bad.
Verdict: Right on fact, misleading on context.

2. More basic savings accounts opened than PM's statement

Modi said: "21 crore (210 million) people have bank accounts under Pradhan Mantri Jan Dhan Yojana. This is not about the government taking credit for it; it is the people's achievement. I salute the 125 crore citizens for this achievement."
Fact: More than 228 million Jan Dhan bank accounts-basic savings accounts for those without access to banking-have been opened in two years, as financial inclusion, a key Modi agenda gains momentum under the Jan Dhan Yojana, or People's Wealth Programme.
As many as 24 percent of these accounts still do not have money in them, IndiaSpend reported on 13 August, 2016, down from 46 percent in August 2015.
Modi also spoke about the use of national digital identity system, Aadhaar, as the base of financial inclusion. About one billion Indians (or 81 percent of the population) have been assigned Aadhaar numbers, and more than 230 million bank accounts are linked to Aadhaar. There were 716.7 million Aadhaar-linked beneficiaries for various government programmes, as on 31 March, 2016.
Verdict: Modi was right-and his numbers understated the data.

3. India not the most-preferred destination for foreign investment, ranked 10th globally

Modi said: "India is the most-preferred destination for foreign direct investments."
Fact: India was ranked 10th in foreign direct investment, behind leading economies, such as China, USA and Singapore, according to the World Investment Report 2016.
Verdict: Modi is wrong.

4. Modi exaggerates villages electrified by five percent, solar power capacity by 21 percentage points

Modi said: "Out of 18,000 unelectrified villages (as per Census 2011), more than 10,000 villages have been electrified and I have been told they are with us, watching this celebration of Independence Day."
"In the field of solar power, we have seen an unprecedented growth of 116 percent. We are committed to enhancing use of solar power in the country."
Fact: The Prime Minister appears to have rounded off the figure of 9,481 villages (53 percent of the target of 18,000 from Census 2011 data) electrified as on 30 June, 2016, according to government data. This means 591 fewer villages were electrified than he claimed.
Although India has more villages officially electrified than ever, doubts have been cast on electricity supply to these villages.
In Uttar Pradesh, three of four households get electricity for less than 12 hours a day, FactChecker had reported in November 2015. In Jharkhand, only two percent of electrified households get electricity for 20 or more hours; 81 percent do not get four or more hours' electricity in the evenings, while 60 percent face three or more days of total blackouts every month.
As for India's solar power capacity, it increased from 4 giga watts (GW) in June 2015 to 7.8 GW in June 2016-an increase of 95 percent.
Verdict: Modi exaggerated electrification and solar-power data, and it isn't clear how many "electrified" villages get electricity.

5. Seven percent more villages than Modi stated (70,000) declared free of open defecation, no independent audit

Modi said: "In my first speech, I had asked how there can be such a huge problem of sanitation in our country. We are working to bring in social change; over 70,000 villages are free from open-defecation today."
Fact: As many as 74,922 villages are open defecation-free as on August 15, 2016, and all houses in these villages have access to toilets, according to government data.
Swachh Vidyalaya, the Prime Minister's scheme to provide separate toilets for boys and girls in schools, is not functioning effectively on the ground, despite a claim Modi made in 2015 that every school now had separate toilets for girls. Toilets were found to be non-functional in many schools during FactChecker investigations in September 2015.
Toilets were either in very bad condition or were unusable, according to another investigation by ABP News in May 2016 across several states.
Verdict: Government data corroborates Modi's claim, but with no independent audit-and evidence to the contrary-success is hard to discern.

6. PM right on 3,763 km of new rail lines in two years

Modi said: "If we take the commissioning of railway lines in previous 10 years-where commissioning means capacity to ply the trains and to finish all the trials-so earlier it was at the rate of 1,500 kilometre in 10 years . But we have made it up to 3,500 kilometre in last 2 years. We are to increase this pace even further."
Fact: 1,983 km of rail lines were commissioned in 2014-15, and 1,780 km in 2015-16: a total of 3,763 km in two years.
Verdict: Modi is correct. New rail lines have been built at a faster pace.

7. 105 km rural roads built per day by NDA, 85 km per day by UPA

Modi said: "Earlier, 70-75 km of rural roads used to be laid per day. Now we lay up to 100 km of rural roads a day."
Fact: His claim is right-105 km of roads are added every day, we calculated using government data.
However, 85 km of road length was added during the UPA administration, as opposed to 70-75 km claimed by the Prime Minister.
Verdict: Modi is correct. But he under-estimates the UPA road-building programme.

8. Government appears to be fulfilling pension promise to armed forces

Modi said: "OROP (One Rank One Pension-standardised pensions for armed forces personnel, irrespective of when they retire) was hanging for a long time; we took it head on. More than 35,000 jawans have lost their lives fighting at the border so that we can stay peacefully here; how can we forget them? Therefore, my government tried to resolve the long standing issue of OROP."
Fact: Modi spoke about OROP in his second Independence Day speech last year. As many as 1.6 million pensioners were paid their first pensions under OROP, as of 31 March 2016.

Modi said: "Now technology is there, but there was a time when the railway ticket in the railways, concerning the common man and the poor was available only two thousand tickets per minute. Those who might have seen it would know how the buffering used to be there, nobody knew when the website would be operational again, but today I have to say with satisfaction that now it is possible to have fifteen thousand tickets per minute."
Fact: Based on 8,224 million originating passengers in 2014-15, 15,646 tickets were issued per minute. That, however, is a decline from 8,421 million originating passengers in 2012-13 and 16,021 tickets issued per minute, as per railway ministry data.

---
PM Sh. Narendra Modi complete Two years - Then & Now
26 May, 2016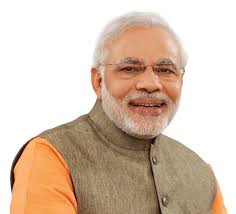 US President Barack Obama and India's Prime Minister The Government of India under the able guidance of Hon'ble Prime Minister, Shri Narendra Modiji is following the approach of 'Reform to Transform' through far-reaching structural reforms.
Employment Generation is the first priority for Government of India. After going through a decade of jobless growth we are working on a comprehensive strategy to bring employment to the core of our development strategy, promoting industrial activity through Make in India, enhancing employability through Skill India and encouraging innovation and entrepreneurship through Start up India, are a few examples of transformative initiative that the government has taken in last two years.
Path breaking Initiatives/Decisions in the Ministry of Labour and Employment
The Ministry of Labour and Employment is committed towards job security, wage security and social security for each and every worker. We are working on reforms for bringing transparency and accountability in enforcement of Labour Laws. On the other hand Ministry is making important initiatives to realize and establish the dignity and respect for each and every worker in the country through provision of social security and enhancing the avenues and quality of employment.

The initiatives by the Ministry can be classified as:

(I) Administrative Reforms: for effective compliance and ease of doing business
(II) Social security for all
(III) Delivery of services through better use of technology

I. SHRAM SUVIDHA PORTAL:
For effective compliance of Labour Laws and ease of doing Business:
1. ShramSuvidha Portal in Central sphere for ease of compliance and self- certification
• Filing of self-certified and simplified single online annual return by the industry under 8 central Acts through Unique LIN. So far 10.48 lakh LIN have been allotted.
2. Ease of doing business.
• Single Online Common Annual Return:-Simplified single online annual return by the establishment under different Acts.
• Common Registration:- A Common Registration Form has been launched for registration under 5 Central Acts to provide integrated services under e-biz Portal of DIPP.
3. Initiative taken towards better enforcement of Labour Laws:-
• Transparent labour inspection scheme through computerized random selection system based on risk based criteria. Inspection report within 72 hours.
• A Compliance Analysis and Intelligence Unit (CAIU) functions centrally at EPFO to handle complaint based inspections based on data and evidence.
• To ensure effective implementation of Labour Laws in unorganized sector, a special drive of inspection was undertaken by CLC (C) Organization from l5th November to 15th December, 2015. During this drive 9595 inspections, 87857 irregularities and a sum of Rs.1,87,55,334 (One Crore eighty seven lakh fifty five thousand three hundred thirty four only) was deducted as claim for minimum wages.
• To reach out to the left out categories in the unorganized sector another special drive of inspection was undertaken w.e.f. 1st March, 2016 to 31st March, 2016 in which 7460 inspections have been conducted, through which 67,690 irregularities have been identified and claims amounting to Rs.0.72 crore has been deducted.

SOCIAL SECURITY TO WORKERS

II. EMPLOYEES PROVIDENT FUND ORGANISATION(EPFO)

New Initiatives and Achievements :
1. Major Policy Decisions
• Minimum pension Rs.1000/- per month in perpetuity implementedby the Central Government since April 2015, benefitting 20 lakh pensioners.
• Time limit reduced to 20 days from 30 days for claim settlements.
• Optional Deferment of age for drawing Pension from 58 year to 60 year with 4% per year incentive
• EDLI Benefit increased from 3.6 lakh (max.) to 6 lakh (max.).
2. Online Registration of Establishments (OLRE):
• As part of the commitment of Government to ease of doing business, EPFO launched online facility for allotment of PF Code Numbers.
• Employers now can apply online for PF code number through digitally signed documents at the time of application itself (from December 2015) and can obtain code number immediately.
• Around 1.00 Lakhs establishments have already obtained online registration on OLRE portal till date.
• Administrative charges paid by Employers, reduced from 1.10% to 0.85%
3. Universal Account Number (UAN) :
• Universal Account Number(UAN) launched on 16th October 2014 by EPFO. This is designed to act as an umbrella number for consolidating multiple PF Member IDs allotted to an individual.
• EPFO has allotted around 6.57 crore UAN.Around 2.49 crore of these have been activated by individuals using their Mobile number.
4. Online Facilities to Members:
• In September 2015, EPFO moved from e-governance to m-governance and launched a mobile application. So far over 11.08 lakhs members have downloaded the Mobile App.
• Through Missed Call, EPF members can access their credentials and balance, at no cost. This can be accessed by dialing 011-22901406.
• Around 2.10 crores missed calls have been made since 16th September 2015.
• The members who have activated their UAN receive regular SMS regarding their deposit of monthly PF contribution in their account. A SMS message is also being sent to employers for not deposit the monthly contribution or returns.
5. Exempted Establishments brought on E-Portal
• The exempted establishments are a big part of the EPFO compliance system and managing funds to the tune of approximately 3 lacs crores.
• EPFO launched the facility of online submission of monthly return of contributions, investments and other activities.
6. Inoperative accounts Helpdesk:
• An online help desk has been created to assist the members to trace their inoperative accounts so that the members can get it merged with the present account (UAN) or withdraw the same.
• The helpdesk responds within 24 hours of registration.So far over 65 thousand cases have been provided help by this helpdesk.
7. Social Media
• Members can find EPFO on the social networking platform at www.facebook.com/socialepfo and www.twitter.com/socialepfo.
8. Updation of Accounts :
• A new mechanism to credit the interest in members' accounts has been developed for auto-updation of members' accounts at the end of the financial year.
• Legally as per provisions of the Scheme EPFO has to issue compiled accounts by 30th September every year.
• On 01/04/2015 EPFO created another history and more than 15 crore accounts of the members were updated with the interest for the year 2014-15.
• This has reduced the paper work substantially.
9. Facilities to International Workers :
• Government is committed to ensure social security not only to persons working within India but also to those coming to India and going abroad.
• A facility was launched for the international workers for online fillable form seeking certificate of coverage (COC).
10. Global Network Operations Centre (g-NOC) :
• EPFO has started its Network operation Centre at National Data Centre, Dwarka, New Delhi.
• G-NOC would be monitoring the IT functioning of the EPFO and it shall be nodal point for handling troubleshooting as well as detecting and preventing all external threats such as virus attacks or hacking attempts.
11. Compliance Analysis & Monitoring System of EPFO :
• This software was launched o 16.02.2016.
• Principal employers, registered with EPFO & Government Department which are not registered with EPFO will upload details of contract awarded with due details - which will be available to EPFO for checking.

III. ESIC - ACHIEVEMENTS/INITIATIVES IN LAST TWO YEARS

ESI Scheme - The Employees' State Insurance Corporation- ESIC(Ministry of Labour & Employment) is a social security organisation that provides comprehensive medical care and cash benefits in the contingencies of Sickness, Maternity, Disablement, death due to employment injury and Unemployment to beneficiaries who come from the organized sector working class in the lower wage bracket of the society. The total number of Insured Persons covered (as on 31.03.2015) are2.03 crore and number of beneficiaries (as on 31.03.2015) 7.89 crore are
During the last two years, ESIC has taken a number of initiatives in order to extend the social security coverage of ESI Scheme and to improve the medical care being provided under the ESI Scheme. Some of these are as under:-
A. Extending coverage of ESI Scheme for extending its social security net to the whole country
1. Extending the social security benefits of ESI Scheme in the remaining North-East States Arunachal Pradesh, Mizoram, Manipur and Andaman & Nicobar Island. It has been implemented in Mizoram w.e.f. 1.12.2015 and in Port Blair w.e.f. 01.01.2016.
2. At present, ESI Scheme is being implemented in industrial/commercial clusters within districts. Now, the target is to cover whole of the 393 districts of the States by 31.03.2016, where these clusters are located.
3. Opening Health Scheme for selected group of unorganized workers like rickshaw pullers/auto rickshaw drivers in selected urban/metropolitan areas, on pilot basis.
4. ESI Coverage has been extended to Construction workers in the implemented area. Construction site Workers has been covered to avail benefits under the ESI Scheme w.e.f. 1st August, 2015.
B. New Initiatives under Health Reforms Agenda of ESIC 2.0, for improving the medical care Aimed at providing better health services, a series of Health Reforms Agenda of ESIC was launched on 20.07.2015 which includes-
• Online availability of Electronic Health Record of ESI Beneficiaries (Insured Persons and their family members).
• AbhiyanIndradhanush : Ensuring the change of bedsheet according to VIBGYOR pattern during the week i.e. to be changed everyday
• Medical Helpline No. 1800 11 3839 for emergency and seeking guidance from casualty/emergency of ESIC Hospitals.
• Special OPD for Sr. Citizens and differently-abled persons in ESIC hospitals on daily basis.

Other initiatives for Improving Patients/Attendant Care

(i) List of ESIC Medical Colleges
1. ESIC Medical College, Rajaji Nagar, Bangalore, Karnataka
2. ESIC Medical College, K.K. Nagar, Chennai, Tamil Nadu
3. ESIC Medical College, Joka, Kolkata, West Bengal
4. ESIC Medical College, Gulbarga, Karnataka
5. ESIC Medical College, Faridabad, Haryana
6. ESIC Medical College, Sanath Nagar, Hyderabad
7. ESIC Medical College, Coimbatore has been handed over to the State Government of Tamil Nadu on 02.02.2016 by Hon'ble Prime Minister.
(ii) ESIC has now resolved to adopt two Model Hospitals, in each State.
(iii) Providing appropriate cancer detection/treatment facilities, cardiology treatment facilities, dialysis facilities on PPP Model at different levels of hospitals.
(iv) For facilitating the practice of telemedicine, the RFP for pilot run has already been floated and the project is expected to go live in the next three months.
(v) Special focus has been paid for upgradation of Dispensaries, 24 Dispensaries in ESIC buildings have been identified for up- gradation to 30 bedded set up to provide 24x7 services.
(vi) Pathological & X-ray facilities will be provided on PPP model in all the dispensaries in phases. Pathological services in all dispensaries of Delhi has been started from 30th November, 2015. Laboratory and ECG Services has been started in ESI Dispensary of Delhi/Noida area.
(vii) Mother and Child Care Hospital in every State: ESIC has constituted a committee to prepare the norms for setting up a Mother and Child Care Hospital in every State.
(viii) AYUSH: Besides Allopathic treatment, ESIC hospitals also provide treatment under AYUSH (Ayurveda, Yoga, Unani, Siddha and Homeopathy). Facilities of AYUSH are to be extended to all dispensaries in phases by December, 2015 and Yoga in all ESIC Hospitals by 30th November, 2015.
(ix) All dispensaries to be upgraded into 6 Bedded Dispensaries.

IV. NATIONAL CAREER SERVICE (NCS) PROJECT

1. National Career Service (NCS) Project for transforming and strengthening the public employment services in the country is being implemented with an aim to bring job seekers, employers and training providers through a common technological platform.
• The National Career Service (NCS) Portal was dedicated to the nation in July, 2015 by the Prime Minister. The portal has successfully registered over 3.6 crore candidates and all the 9 lakh plusestablishments having a Labour Identification Number are also registered.
• The NCS provides a variety of employment related services like job matching, career counselling, information on skill development courses, apprenticeship, internships etc. The NCS makes available a rich repository of career content on over 3000 occupations across 52 sectors.The NCS Portal also facilitates organisation of job fairs where both employers and job seekers can interact.
• A dedicated helpdesk (multi-lingual) is available from Tuesday to Sunday on 1800-425-1514 for assisting users. E-linking of employment exchanges with the NCS will enhance the availability and accessibility of employment opportunities to the teeming youth.
• 100 Model Career Centresare presently being established and operationalisedin collaboration with States and other institutions. These Centres will have adequate facilities and infrastructure for delivery of various services to the stakeholders and can be subsequently replicated by States at other locations.In addition, all the 1.5 lakh plus Common Service Centres are strategic partners for extending the reach of NCS to remote locations. In the last few months over 80,000 vacancies have been made available on the NCS platform for the youth.
• The Ministry has been interacting with various stakeholders like CII, FICCI, ASSOCHAM, Central Ministries and State Governments for making the NCS Portal (www.ncs.gov.in) a vibrant platform where stakeholders can interact for exchange information on career and employment related opportunities.
• National Career Service (NCS) has an open architecture that facilitates strategic partnerships with leading institutions and organisations. NCS has recently partnered with institutions like Indian Stafffing Federation (ISF), Monster.com, Uber, GetAheadFast, Quikr, TechMahindra (SaralRozgaar), Babajobs and Return of the Million Smile (India Old age/ Gold-Fish)to bring more and more employment opportunities to our workforce.
2. The Ministry of Labour & Employment has set up twenty four Coaching-cum-Guidance Centres(CGCs) for SCs/STs for providing vocational guidance and counselling services and also training in computer courses.
• The 24 Coaching-cum-Guidance Centres have been set up at Aizawl, Bangalore, Bhubaneswar, Chennai, Delhi, Guwahati, Hisar, Hyderabad, Imphal, Jabalpur, Jaipur, Jalandhar, Jammu, Jowai, Kanpur, Kohima, Kolkata, Mandi, Nagpur, Naharlagun, Puducherry, Ranchi, Surat and Thiruvananthapuram.
• 21 such centres run the Special Coaching Scheme to prepare SC/ST candidates for competitive examinations/selection tests for Group 'C' posts. A stipend of Rs. 500 per month is given to the candidates to motivate them and encourage participation in the courses.
• These centres also offer free of cost computer courses in collaboration with National Institute of Electronics & Information Technology (NIELIT), for 'O' Level computer courses on software and hardware maintenance. There are 2000 seats for the software course (21 centres) and 1300 seats for the hardware course (14 centres) and candidates are also paid a stipend of Rs 500 per month.
• In the last 2 years, around 3.8 lakh SC/ST candidates were provided vocational guidance and counselling, 34 thousand candidates pursued secretarial practices (shorthand/typing) for enhancing employability, 2,600 candidates pursed the special coaching scheme course and 6,000 candidates pursued the computer courses.
• The 24 CGCs have been integrated with the NCS Project.
3. The Ministry of Labour & Employment has set up 21 Vocational Rehabilitation Centres (VRCs) for Handicapped to provide vocational training, vocational guidance and career counselling to assist persons with disabilities in the process of economic rehabilitation.
• The 21 VRCs have been set up at Agartala, Ahmedabad, Bangalore, Bhubaneswar, Chennai, Delhi, Guwahati, Hyderabad, Jabalpur, Jaipur, Kanpur, Kolkata, Ludhiana, Mumbai, Patna, Puducherry, Ranchi, Srinagar, Thiruvananthapuram, Una and Vadodara.
• In the last 2 years, around 56 thousand persons with disabilities were assessed/evaluated and guided for employability skills and around 19 thousand were placed with various organisations.
• The 21 VRCs have been integrated with the NCS Project.

---
Know Your Prime Minister
Profile of Hon'ble PM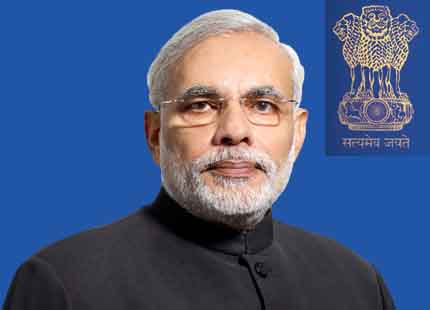 Dynamic, dedicated and determined, Narendra Modi arrives as a ray of hope in the lives of a billion Indians. His laser focus on development and his proven ability to deliver results have made him one of India's most popular leaders. His promise is to build a nation that is strong, prosperous and inclusive, where each and every Indian can realize their hopes and aspirations.
Narendra Modi made his mark on both the Indian and global stage as the chief minister of the western state of Gujarat for a record four terms. There, he brought about a paradigm shift in people's lives by delivering pro-citizen good governance, where the state served its people humbly and honestly. He transformed Gujarat, which was reeling from the aftereffects of a devastating earthquake, into a growth engine that made a strong contribution to India's development.
Always leading from the front and working towards all-round development, Modi built layers of infrastructure across the state, just as he restructured and simplified the bureaucracy of government to make it work efficiently, honestly and humanely. Under his leadership the Gujarat government won over 300 awards at the domestic and international level including those from bodies such as the UN.
Narendra Modi has achieved all this thanks to hard work and the values instilled in his childhood. Born on 17 September 1950 in a small town in Gujarat, he grew up in a loving but poor family 'without a spare rupee'. The initial hardships of life not only taught the value of hard work but also revealed to him the avoidable sufferings of the common people. That is why as chief minister, he lived his life by the principle of 'Antyodaya', of serving the last person in the queue. From a very young age he immersed himself in service to the nation, working with patriotic organisations.
He is a 'people's leader', dedicated to improving their well-being. Nothing is more pleasing to Modi than being among ordinary people, sharing their joys and alleviating their sorrows. His powerful, personal 'connect' on the ground is complemented by a strong presence online where he is known as India's most techno-savvy leader, using the web to reach people and bring about change in their lives. He is very active on social media, including Facebook, Twitter, Google+ and other forums.
Beyond politics, Narendra Modi enjoys writing and is the author of several books, including poetry. His day always begins with yoga, which centres him and instills a sense of calm in an otherwise fast-paced routine.
This is the man, an embodiment of courage, compassion and conviction, on whom the nation has bestowed its mandate, hoping that he will rejuvenate India and make it a bright beacon to the world.
Governance Track Record
Narendra Modi is well known in India and across the globe as a leader who is totally committed to development and good governance. His record four terms as the Chief Minister of his home state of Gujarat in Western India exemplifies Narendra Modi's commitment to a development Agenda, rising above all other political considerations. He ushered in a paradigm shift towards pro-people and pro-active good governance, bringing in a positive change in the life of each and every citizen of Gujarat. His tireless efforts were guided by the principle of Sabka Saath, Sabka Vikas (Collective efforts, inclusive growth) where each and every person was an important stakeholder in Gujarat's development journey.

As he demitted office on 21st May 2014, Narendra Modi bid farewell to a Gujarat that had become a powerhouse of growth and had emerged as an important contributor to India's development journey. Under his able leadership Gujarat became known for its quality infrastructure and excellent grievance redressal systems.Narendra Modi's governance in Gujarat saw a government that listened to the people and one that built its success through equal economic growth in all three sectors namely agriculture, industry and services. Through innovation and emphasis on detail he brought in record investment that benefitted people of Gujarat and drew people from all over India to work in Gujarat and make a living. When he took over as Chief Minister on 7th October 2001 Narendra Modi did not have much time to settle into his new job. The state was reeling under the aftereffects of a severe earthquake. Before the quake there were floods, a cyclone and successive droughts. The entire world had written off Gujarat and it was believed that Gujarat would take years to develop. Narendra Modi proved them all wrong. In a record span of time Gujarat was up and running and it became the cynosure of the world's eyes.

Narendra Modi's success as an administrator lay in his out of the box thinking and never say die spirit. When he took over as Chief Minister the people of Gujarat told him one thing- "Modi ji we want electricity atleast when we have our dinner". Narendra Modi went beyond that! He dreamt of a Gujarat where there is 24/7 electricity all through the year and thus, the Jyotigram Yojana was born. Under this Yojana (scheme/initiative), feeders for agriculture and residential use were separated and over 78,000 kms of electricity lines, over 18,000 electricity transformers and 17 lakh electric poles were installed.

Jyotigram not only gave 24x7 electricity but also gave an impetus to the economic landscape of Gujarat. Most importantly, rural employment went up and rural migration reduced by almost 33%. School drop out and absenteeism rates fell drastically. Students could now study till late in the night without any fear of power cuts and patients could receive quality treatment all through the day.

While Jyotigram is among Narendra Modi's most celebrated development initiatives, a more quiet transformation took place in providing water to the people and farmers of Gujarat. This was a focus area for Narendra Modi from Day 1. Over 10 lakh hectares of land came under drip irrigation. From 1960-2001 only 12,000 hectares of land came under drip irrigation. Lakhs of check dams have been built through people's participation. Gross irrigated areas expanded by 57% in the last decade. The net sown area increased by 8% in Gujarat. Several Pani Samitis were formed where citizens took the lead in managing and operating drinking water supply.

The easy availability of electricity and the mass movement towards water conservation led to an unprecedented growth in Gujarat's agriculture sector. Traditionally Gujarat is not known for agriculture and it was a drought prone state but from 2001 onwards that image has changed.
During Narendra Modi's 12-year stint as Gujarat CM agriculture growth remained above 10% through the entire decade. Gujarat's farmers became about 8 times richer from the time Narendra Modi took over in 2001 bringing smiles to many faces. There was also a 40% increase in agriculture land- from 106 lakh hectares to 145 lakh hectares. It is Narendra Modi's firm belief that - "a Government does not have any business doing business". What a government should do, however is to create a positive climate that will bring investment. Instances of these approaches were seen time and again during the biennial Vibrant Gujarat Summits that brought record investment and gave a boost to employment creation in Gujarat. There was quantum jump in both the MoUs inked and the investment coming. At the same time the SMEs flourished in Gujarat. As of 2014 there were over 5 lakh SMEs in Gujarat contributing to its development and economic growth.

In his 4609 days as CM, Narendra Modi devoted topmost priority to social sectors of Gujarat such as healthcare and education. From 2001 till 2011 there was a marked increase of almost 80% in Gujarat's literacy rate including a significant rise in female literacy. The credit for this goes to the Shala Praveshotsav and Kanya Kelavani Abhiyan spearheaded by Narendra Modi where during the peak summer the entire Government machinery went to across Gujarat and asked parents to educate their children. In 2001 Gujarat had 11 Universities and in 2014 that number has shot up to 42. The number of Colleges stood at 442 today that had risen to 1762. The increase in engineering and medical seats has been manifold.

On the healthcare front, Narendra Modi waged a spirited battle against malnutrition. From 2007 till 2012 Gujarat witnessed a drop of 45% in malnutrition. Gujarat's efforts to tackle malnutrition have also been appreciated by CAG report and other scholars. In tackling malnutrition there is still a lot more to be done across India but the effort put in Gujarat reveals the strong foundations laid by Narendra Modi and his commitment to eradicate malnutrition. Another initiative that is successfully implemented in Gujarat is the 108 Ambulance service that has saved several lives especially in the tribal areas of Gujarat.

Grievance redressal is the most important duty of any elected Government and under Narendra Modi Gujarat developed a wonderful grievance redressal system in SWAGAT, where grievance redressal was integrated with usage of technology in the larger interest of the common people. SWAGAT facilitated direct communication between the citizens and the Chief Minister. SWAGAT won several awards including a UN Public Service Award.

People have heard of One Day Cricket but Narendra Modi created something called 'One Day Governance.' This model focused on providing time bound services to citizens through e-governance. This eliminated red tape and brought smiles on the faces of people.

A firm believer in the philosophy of Antyodaya or reaching the very last person in the queue, Narendra Modi literally took the government to the poor through the Garib Kalyan Melas where the fruits of development reached the poor without any middlemen. Another example is the Vanbandhu Kalyan Yojana, a special package devoted to the tribal communities. When the scheme began in 2007 the package stood at Rs. 15,000 crore but today the package stands at Rs. 40,000 crore! Narendra Modi did not have much time to catch his breath when he took over as CM in 2001 facing grave adversities and in challenging circumstances. But he rose to the occasion, turned every challenge into an opportunity and transformed Gujarat into a state that not only India but also the entire world is today proud of.
Personal life story
History was scripted in the forecourt of Rashtrapati Bhawan on the evening of 26th May 2014 as Narendra Modi took oath as the Prime Minister of India after a historic mandate from the people of India. In Narendra Modi, the people of India see a dynamic, decisive and development-oriented leader who has emerged as a ray of hope for the dreams and aspirations of a billion Indians. His focus on development, eye for detail and efforts to bring a qualitative difference in the lives of the poorest of the poor have made Narendra Modi a popular and respected leader across the length and breadth of India.
Narendra Modi's life has been a journey of courage, compassion and constant hardwork. At a very young age he had decided to devote his life in service of the people. He displayed his skills as a grass root level worker, an organiser and an administrator during his 13 year long stint as the Chief Minister of his home state of Gujarat, where he ushered a paradigm shift towards pro-people and pro-active good governance.
Formative Years
Narendra Modi's inspiring life journey to the Office of Prime Minister began in the by-lanes of Vadnagar, a small town in North Gujarat's Mehsana district. He was born on the 17th of September 1950; three years after India had gained its Independence. This makes him the first Prime Minister to be born in independent India. Mr. Modi is the third child born to Damodardas Modi and Hiraba Modi. Mr. Modi comes from a family of humble origins and modest means. The entire family lived in a small single storey house which was approximately 40 feet by 12 feet.
Narendra Modi's formative years taught him early tough lessons as he balanced his studies, non-academic life to spare time to work at the family owned Tea Stall as the family struggled to make ends meet. His school friends remember that as a child also he was very industrious and had an affinity for debates and a curiosity to read books. Schoolmates recollect how Mr. Modi used to spend many hours reading in the local Library. As a child he was also fond of swimming.
Mr. Modi's thoughts and dreams as a child were quite removed from how most children of his age thought. Perhaps it was the influence of Vadnagar which once used to be a vibrant center of Buddhist learning and spirituality many centuries ago. As a child also he always felt a strong urge to make a difference to society. He was highly influenced by the works of Swami Vivekananda which laid the foundation of his journey towards spiritualism and which inspired him to pursue the mission to fulfill Swamiji's dream of making India a Jagat Guru.
At the age of 17 he left home to travel across India. For two years he travelled across the expansive landscape of India exploring various cultures. When he returned home he was a changed man with a clear aim of what he wanted to achieve in life. He went to Ahmedabad and joined Rashtriya Swayamsevak Sangh (RSS). RSS is a socio-cultural organisation working towards the social and cultural regeneration of India. It was a tough routine for Narendra Modi in Ahmedabad since 1972 when he became a Pracharak for RSS. His day began at 5 am and went on till late night. Late 1970s also saw a young Narendra Modi join the movement to restore Democracy in India which was reeling under Emergency.
While continuing to shoulder different responsibilities within the Sangh during the 1980s Narendra Modi emerged as an Organizer exemplar with his organizing skills. In 1987 a different chapter began in the life of Mr. Modi when he started work as the General Secretary of the BJP in Gujarat. In his first task Mr. Modi won a victory for the BJP in Ahmedabad Municipal Corporation elections for the first time ever. He also ensured that the BJP was a close second to the Congress in the 1990 Gujarat Assembly elections. In the 1995 Assembly elections Mr. Modi's organizational skills ensured the BJP's vote share increased and the party won 121 seats in the Assembly.
Mr. Modi worked as the National Secretary of BJP from 1995 looking after party's activities in Haryana and Himachal Pradesh. As BJP's General Secretary Organisation he worked to ensure the BJP won the 1998 Lok Sabha elections. It was in September 2001 that Mr. Modi received a phone call from then Prime Minister Vajpayee which opened a new chapter in his life taking him from the rough and tumble of Organizational Politics to the world of Governance.
Years in Governance
Narendra Modi's evolution from quintessential Organization Man of the BJP to one of India's best known leaders recognized for his Good Governance over a span of a decade tells a story of grit, determination and Strong Leadership in the face of grave adversity. Narendra Modi's transition from the world of Political Organizing to the realm of Administration and Governance neither had the luxury of time nor the benefit of training. Shri Modi had to learn the ropes of Administration while on the job right from Day One. Narendra Modi's first 100 days in office offer a glimpse of not just how Shri Modi made that personal transition but these 100 days also offer a glimpse of how Shri Modi brought unconventional thinking and out of the box ideas to shake status-quo and reform Governance.
Narendra Modi's path to creating a Vibrant Gujarat as a shining example of Development and Governance did not come easy. It was a path littered with adversities and challenges. Through the last decade if there is one constant trait of Narendra Modi that has stood out it is his Strong Leadership in the face of grave adversity. Shri Narendra Modi's approach to governance has always been viewed as being above politics. Shri Modi never let political differences get in the way of pursuing solutions to developmental challenges. As Shri Narendra Modi prepares to assume Office as India's next Prime Minister, his approach to Administration and Governance stands out for its convergent thinking. The finest manifestation of Shri Modi's philosophy of "Minimum Government, Maximum Governance" is his Pancha-Amrut construct for convergent Governance.
His performance is reflected in the many Awards his government received from both National and International media. Shri Narendra Modi as India's Prime Minister brings with him a rich and hands-on experience as one of India's most successful Chief Ministers and one of its finest of Administrators.