---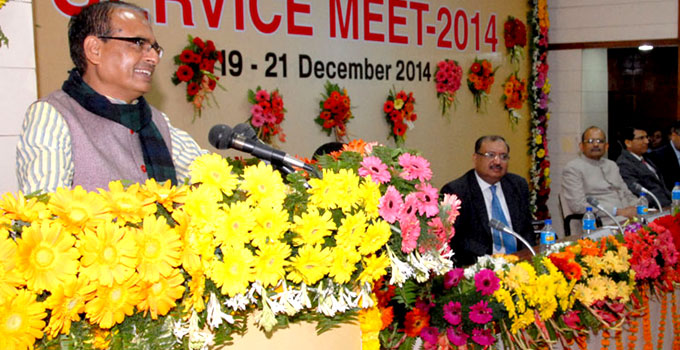 Work with maximum capacity to take state forward
Bhopal: December 19, 2014
Chief Minister Shri Shivraj Singh Chouhan has called for working with maximum capacity to take the state forward. Shri Chouhan was addressing administrative officers at IAS Service Meet at Academy of Administration here today.
The Chief Minister said that officers should work to bring about positive changes in people's lives and fulfill the dream of bringing Madhya Pradesh in the row of developed states of the country. Referring to recently announced Krishi Karman Award to the state, he said that this time Madhya Pradesh has left Punjab behind in wheat production. He urged officers to live upto people's expectations and come out of routine to enjoy their work.
Chief Secretary Shri Anthony de Sa said that MP cadre of Indian Administrative Service has a unique identity in the country. State has conducive and convenient atmosphere for work.
We are committed to provide transparent, sensitive and effective administration to people of the state. At the outset, President of IAS Association Shri B.P. Singh delivered the welcome address. The programme was conducted by association's Secretary Shri Nitish Vyas and Vice-President Shri Sanjay Shukla proposed a vote of thanks.
Director General of Academy of Administration Shri I.N.S. Dani, association's members and retired IAS officers were present on the occasion.
---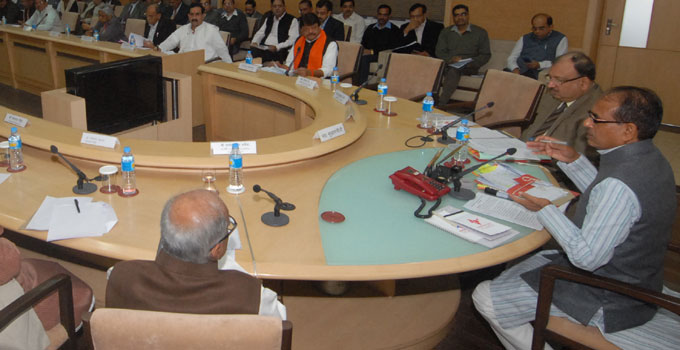 Innovative thinking and execution vital for development
Bhopal: December 16, 2014
Chief Minister Shri Shivraj Singh Chouhan took stock of year-round activities of all departments at the joint meeting with Ministers and senior officers on completion of one year of third term of existing government here today. He said that innovative and novel thinking and its execution is vital for development.
During about 5 hour long marathon meeting, Shri Chouhan reviewed progress of announcements made at various Panchayats and those of 11 departments. He said that during his first visit to various areas, he used to receive heaps of complaints. After launch of CM Helpline, volume of such complaints has declined to a large extent. Shri Chouhan informed that generally he talks to 4-6 callers of CM Helpline daily and enquires about status of disposal of their complaints. The Chief Minister said that redressal of problems over telephone should be taken in right earnest from the point of view of good governance. He directed the Chief Secretary that if officers do not talk to applicants, it should be mentioned in their confidential reports. Justified problems must be solved at any cost. In case of irregularity, action should be taken against concerning employee. It has been noticed that maximum complaints pertaining to Panchayats & Rural Development, Urban Administration, Agriculture, School Education, Higher Education, Public Health Engineering, Revenue, Women and Child Development departments are received.
The Chief Minister directed Urban Administration & Development Department to chalk out a detailed action plan for sanitation in the state. For this, complete institutional system should be set up. Besides, work should be continued for changing people's mindset and awareness towards sanitation. Every government department should pay special attention to sanitation in offices under it.
During review of Panchayats held by state government for direct dialogue with common people, it was informed that most of 1000 announcements made in 36 panchayats have been implemented. During review of action under Public Service Delivery Guarantee Act, Chief Minister Shri Chouhan directed to prepare updated information of services notified under the Act and continue process to include more services under the Act. He directed to conduct survey and chalk out maps of the 500 villages whose maps have not been drawn so far.
Shri Chouhan directed that system of self-declaration replacing system of affidavits introduced to ensure good governance should be implemented in right earnest. He directed to know factual position about the news that a number of students were not allowed to appear in exam since their self-certifications pertaining to exam for Women and Child Development were not accepted. If it is established that eligible students were not allowed to appear at exam then opportunity should be given to them to do so. Shri Chouhan said that departmental processes should be simplified. He informed that Good Governance Day will be observed on December 24.
Shri Chouhan directed that comprehensive survey of state's natural wealth should be undertaken. Core banking in cooperative banks should be made more effective. Coaching facility should be provided to talented SC and ST students for foreign study. Toilets should be constructed in all schools in next 10 months. Arrangements at medical college-affiliated hospitals should be improved. Anganwadis should open in time, attendance of students should be satisfactory and they should get good quality nutritious diet.
Every needy family being provided wheat and rice at Re. one per kg
The meeting was informed that over 5 crore people in the state are being provided wheat and rice at the rate of Rs. one per kg under Food Security Act. Almost all needy persons in the state are benefiting from this scheme. Shri Chouhan lauded the department for this. He said that it is a challenge in distribution system to reach out food grains to actual beneficiaries.
The meeting was informed about achievements of Commercial Taxes, Transport, Mineral Resources Development, Cooperatives, SC, ST Welfare, School Education, Food & Civil Supplies, Medical Education, Public Health Engineering and Women and Child Development departments. It was informed that Commercial Taxes Department has launched e-Registration System in 5 districts, which will be expanded to all districts April. Rural Transport Policy has been implemented in the state. A company has been constituted for bus stands. Mineral Resources
Development Department's e-Khanij Project has been evolved, which will be implemented this year. Cooperatives Department will make available Kisan Credit Cards to 7 lakh farmers by March 31 next. So far, 5 lakh farmers have been provided Kisan Credit Cards. Tribal Welfare Department has constructed 250 school buildings and 12 thousand students are being given benefit of Chhatra-grah Yojana. Scheduled Castes Welfare Department has improved 12 departmental schemes to make them relevant. School Education Department has provided free text-books to over 90 lakh students, uniforms to 87 lakh children and free cycles to about 7.5 lakh students. Food and Civil Supplies Department is making available food grains at Re. one per kg to 72 percent population of the state. Medical Education Department has chalked out a plan to raise 5400 doctors every year till 2018. Presently, 1620 doctors are being raised every year. Public Health Engineering Department has started work of 15 group drinking water supply schemes in the state. Under piped water schemes, connections have been given to one lakh 38 thousand households during current year. Women and Child Development Department is running 92 thousand 216 anganwadis which are attended by 77 lakh children daily. Ministers, Chief Secretary, DGP and heads of various departments were present on the occasion.
---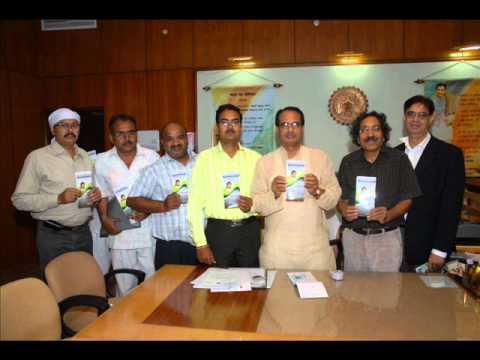 Investors' trust to be honoured
Bhopal: December 16, 2014
Representatives of industries and investors met Chief Minister Shri Shivraj Singh Chouhan at Mantralaya here today.
Assuring the investors of maximum cooperation from the state government, Chief Minister Shri Chouhan said that the state government is committed to further accelerate the pace of industrialization.
Those who met the Chief Minister today included Shri Tulsi Tante of Sujlan Energy, Shri Vinod Pandya, Anik Farrow Alliance, Sarthak Industries Jhabua, Managing Director of Indus Mega Food Park Shri Raju and Smt. Seema Vaidya of Laghu Udyog Bharti Women's Unit Ujjain.
---
e-Registration of documents in all districts from April
Bhopal: December 15, 2014
Arrangement of e-Registration (Sampada) of property documents will be launched in all districts of Madhya Pradesh from April. This system was launched today in 5 districts including Ujjain, Sehore, Tikamgarh, Balaghat and Anuppur. Finance and Commercial Taxes Minister Shri Jayant Malaiya launched e-Registration system in Sehore today.
Under e-Registration system, documents will be registered online. Besides, people will not have to wander about to get stamp papers from stamp vendors and treasury. Work can be accomplished by obtaining e-Stamp through internet banking or service provider. As a result there would be no shortage of stamps anywhere.
Under-Registration system, anyone may obtain information about market value of their property and stamp and registration fees to be payable on its purchase/sale through internet.
Besides, information about registry at any place in the state can be obtained through search and a copy of it downloaded online. The department is also undertaking process to make available online information about quantum of loan extended by banks on properties.
Under e-Registration system, only those documents are registered whose registration is mandatory under Registration Act. It will be optional for remaining documents.
---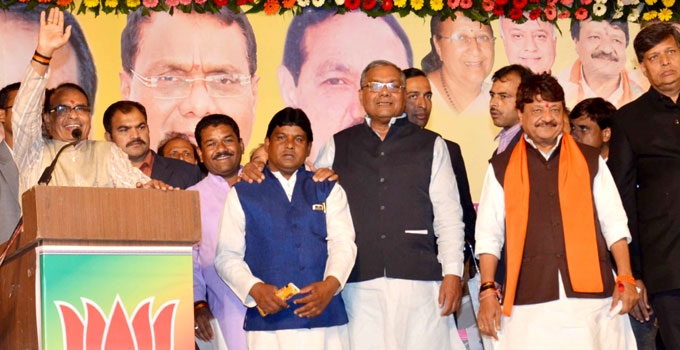 CM Shri Chouhan to welcome-felicitate Nobel laureate Shri Satyarthi on December 17
Bhopal: December 15, 2014
Chief Minister Shri Shivraj Singh Chouhan will welcome and honour Nobel Prize laureate Vidisha-born son of Madhya Pradesh soil Shri Kailash Satyarthi on December 17.
Shri Satyarthi will arrive at Vidisha by Dakshin Express on December 16 at 9 am.
Shri Satyarthi will arrive at CM House on December 17 at 4.45 pm. Felicitation and honour programme will be held at 5.15 pm.
---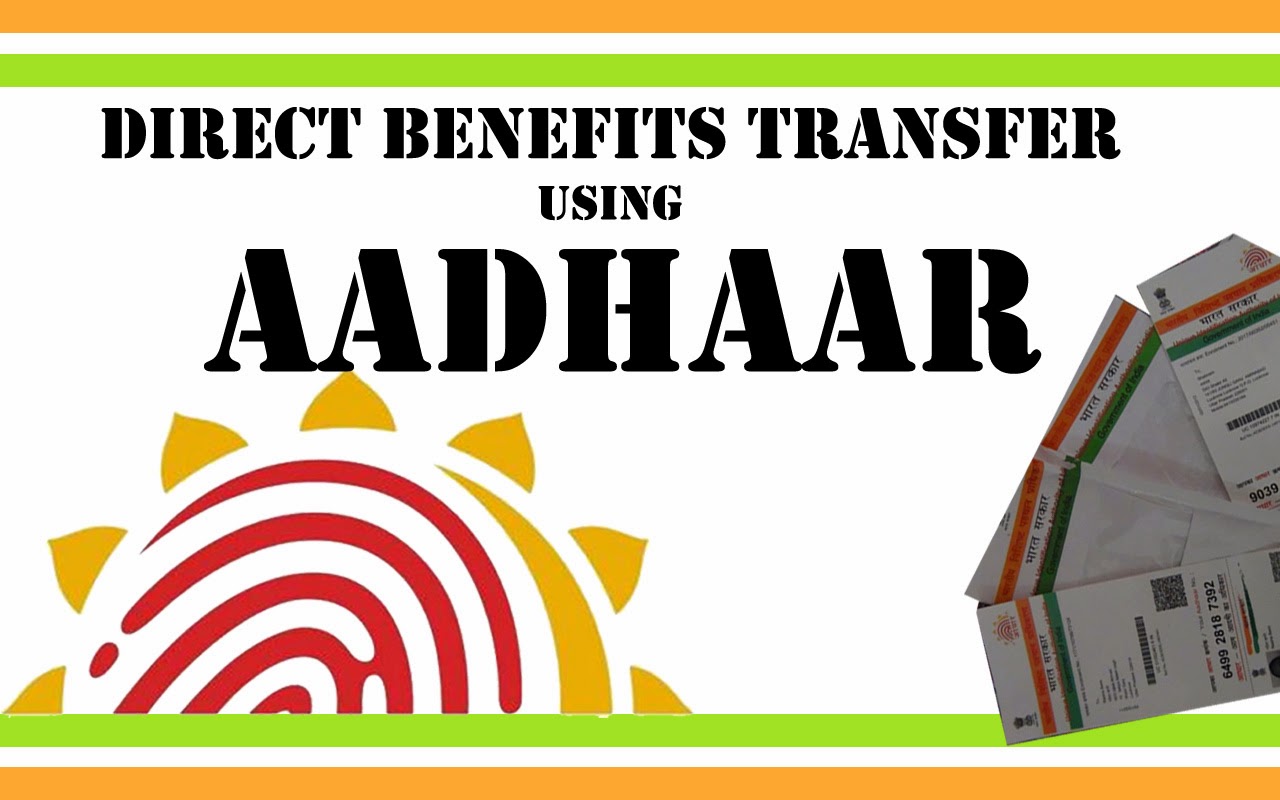 Rs. 100 incentive to BPL families on linking of bank accounts with Aadhar number by January 31
Bhopal: December 13, 2014
Chief Minister Shri Shivraj Singh Chouhan has announced that Rs. 100 incentive amount will be given by the government to BPL families on linking of their bank accounts with Aadhar numbers by January 31. This amount will be deposited directly in their bank accounts.
The Central government has made a provision to issue RuPay Card to bank account holders under Pradhan Mantri Jan-Dhan Yojana. Benefit of Rs. one lakh insurance is connected with RuPay Card. A bank account holder should make transactions in his account in minimum interval of 45 days to avail benefit of accident insurance.
It is noteworthy that in Madhya Pradesh one crore 4 lakh families already had bank accounts. Bank accounts of remaining 49 lakh 46 thousand families have been opened under Pradhan Mantri Jan-Dhan Yojana.
---
CM Shri Chouhan welcomes UN's announcement to observe International Yoga Day
Bhopal: December 13, 2014
While welcoming United Nations Organisation's announcement to observe International Yoga Day on June 21, Chief Minister Shri Shivraj Singh Chouhan has said that it is the result of Prime Minister Shri Narendra Modi's initiative. Shri Chouhan announced that Yoga teaching will be included in syllabus in Madhya Pradesh.
Greeting Prime Minister Shri Modi, Shri Chouhan said that he had presented proposal on September 27 at the UNO to observe International Yoga Day which was supported by 175 countries.
The United Nations Organisation approved this proposal within 90 days and announced to observe International Yoga Day. It is a matter of pride for India. Shri Chouhan said that Yoga is an ancient Indian knowledge that paves the path for human welfare.
---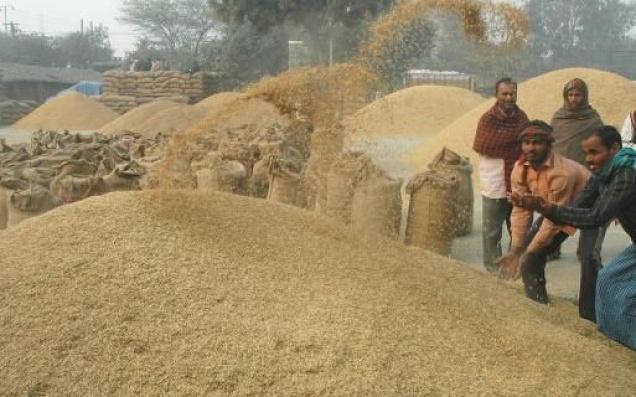 Minimum price of basmati paddy should not be less than other states
Bhopal: December 12, 2014
Chief Minister Shri Shivraj Singh Chouhan has said that efforts should be made that minimum price of basmati paddy in the state should not be less than other states. Safeguarding farmers' interests is in everybody's interest. Shri Chouhan was addressing a meeting of traders and millers in the context of recession caused due to fall in global demand for basmati here today.
Shri Chouhan directed that rates of basmati paddy prevailing in all basmati producer states should be displayed daily in paddy mandis of the state.
The meeting was informed that government has decided that such paddy produced in the state, which is sold by farmers in mandis and which is used in state's rice mills for milling rice or for exporting outside the state, will be exempted from Mandi Cess till March 31.
The Chief Minister said that the government has taken all necessary steps to cooperate with farmers. The meeting decided that the minimum limit of exemption from tax on paddy purchase should be increased from Rs. 10 crore per annum to Rs. 50 crore per annum. Tax will be payable only on purchase of paddy above Rs. 50 crore in a year. Besides, it has also been decided to rationalize rates of paddy storage. As a result, both processors and purchasers will face no difficulty.
The meeting was informed that the state government will make initiative for branding and marketing of state's paddy in Europe. Agriculture Minister Shri Gaurishankar Bisen, Food & Civil Supplies Minister Kunwar Vijay Shah, Chief Secretary Shri Anthony de Sa, Additional Chief Secretary Agriculture Shri R.K. Swai, basmati traders and millers attended the meeting.
---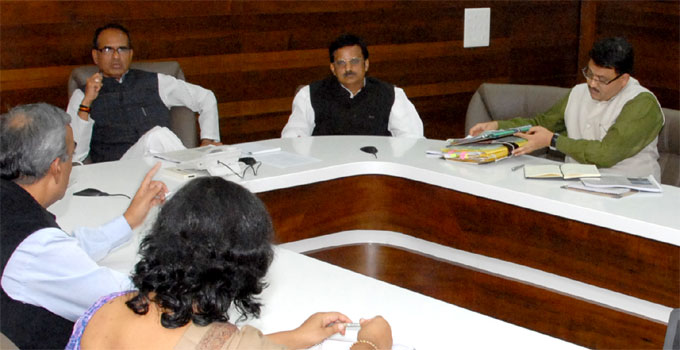 Madhya Pradesh included in country's green corridor
Bhopal: December 12, 2014
Madhya Pradesh has been included in green corridor of the country. As a result, Madhya Pradesh will get Rs. 2100 crore for promoting renewable energy. Keeping in view unprecedented progress in the state in renewable energy sector, 13th Finance Commission will provide about Rs. 225 crore to the state as a reward. This information was given at a meeting held to review activities of renewable energy projects and policies at Mantralaya here today.
Directing to promote renewable energy projects systematically, Chief Minister Shri Chouhan held discussions on various issues including project cost and requirement of land. The meeting was informed that investment proposals for projects worth Rs. one lakh 13 thousand crore have were at Global Investors Summit. National companies NTPC, Coal India, MOIL and
NALCO have also given proposals for projects. Solar energy capacity in the state increased by 306 MW during year 2013-14, which is the highest in any state of the country in a year. Rewa, Rampura (Neemuch) and Latur (Shajapur) have been identified as the most suitable places for installing ultra mega solar projects.
The meeting was informed that solar and wind energy capacity in the state increased by 227 percent from year 2012 to 2014. Established capacity of renewable energy has increased to 992 MW. Possibilities of wind energy have increased. Presently, 7678 renewable energy projects are under process.
Renewable Energy Minister Shri Rajendra Shukla, Chief Secretary Shri Anthony de Sa, Additional Chief Secretary Renewable Energy Shri S.R. Mohanthy, Energy Development Corporation's MD Smt. Gauri Singh and senior officers were present on the occasion.
---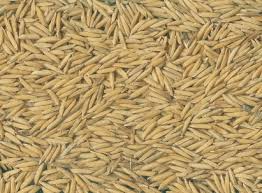 Basmati paddy exempted from Mandi Cess
Bhopal: December 11, 2014
The state government has exempted from Mandi Cess Basmati paddy produced and sold in the state, which is used for milling rice.
According to an order issued by the state government, basmati paddy which is used by rice/paddy mills in the state or is transported outside the state will be exempted from Mandi Cess.
It has been said in the order that this exemption will be given only to those Mandis which have permission under Krishi Upaj Mandi Adhiniyam for purchase, sale and processing. This exemption in Mandi Cess will not be applicable to paddy (basmati) purchased/sold under commercial transactions.
The order has made it clear that if conditions under which this exemption has been given are violated then concerning mandis will have to pay 5 times more amount than exemption money as fine. Besides, action under the Act will also be taken against concerning Mandi.
---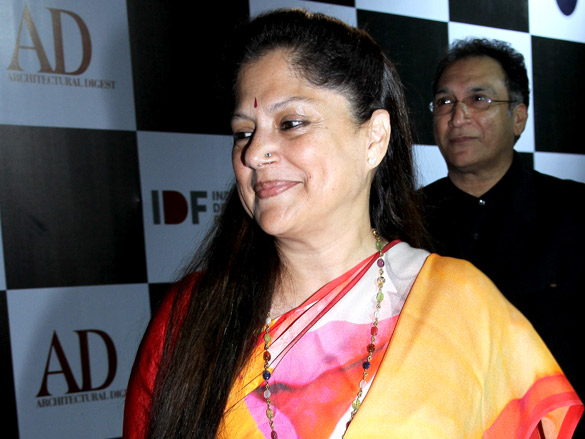 Industries Minister Smt. Scindia meets Union Ministers
Bhopal: December 11, 2014
Industries Minister Smt. Yashodhara Raje Scindia met Union Minister for Transport Shri Nitin Gadkari, Defence Minister Shri Manohar Parrikar and Sports Minister Shri Sarbanand Sonowal in New Delhi today.
During meeting with Shri Gadkari, Smt. Scindia urged for completion of 3 highways in Madhya Pradesh including Gwalior-Shivpuri-Dewas, Bhopal-Nagpur and Jabalpur-Rewa-Banaras. She informed that this will accelerate pace of industrialization in Madhya Pradesh.
During meeting with Shri Parrikar, Smt. Scindia held discussion with him on potential defence manufacturing industries in Madhya Pradesh. The Union Defence Minister assured to visit Madhya Pradesh in the end of January. Smt. Scindia also presented Madhya Pradesh's Defence Manufacturing Plants Investment Policy to him.
Smt. Scindia met Union Sports Minister Shri Sonowal and invited him to Madhya Pradesh. The Union Minister assured to visit Madhya Pradesh during current month and witness different sports academies.
Smt. Scindia met Chairman of Indigo Airlines Shri Rahul Bhatia and urged him to start flights of Indigo from Bhopal.
---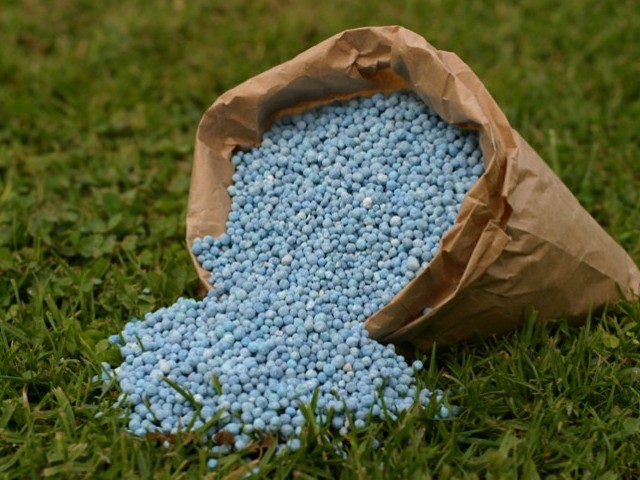 Urea being supplied to farmers in state as per demand
Bhopal: December 10, 2014
Urea is being supplied to farmers as per their demand. More urea has been distributed by cooperative societies in 33 such districts till December 8 this year as compared to last year. In state's districts, one lakh 19 thousand MT urea has been made available only during December 1 to 8. Meanwhile 56 thousand MT urea of the same period is in transit. The state is getting 5 rakes of urea daily since November 11, 2014.
This year, total 6 lakh 48 thousand MT urea has been made available to the state from October 1 to December 8 including transit. This is almost equal to last year's quantity. It is noteworthy that the state government is making every possible effort to make urea available to farmers.
Chief Minister Shri Shivraj Singh Chouhan had met Union Minister of Chemicals and Fertilisers on September 14 and 20 and December 2, 2014 and urged for supply of urea as per demand. Chief Minister Shri Chouhan has undertaken efforts to tighten up urea supply arrangements at the state level also. In this context, during a video-conferencing on December 5, he directed commissioners and collectors to keep a constant vigil over distribution of urea from private and cooperative sectors.
In the same video-conference, collectors were authorised to fix ratio of urea allocation to private and cooperative sectors as 75:25 as per demand instead of present 50:50 ratio. In the conference, Chief Minister Shri Chouhan had directed to undertake joint surprise inspections of private and cooperative sales centres by Revenue and Farmers Welfare and Agriculture Development departments to curb blackmarketing of urea and other fertilisers.
Besides all, DAP and Complex fertilisers have also been supplied more this year than the last year. So far this year, 2 lakh 89 thousand MT DAP has been distributed as compared to 2 lakh 65 thousand MT. This year, 82 thousand MT Complex fertiliser has been distributed as compared to 54 thousand MT last year.
It may also be mentioned here that last year sowing was undertaken in 100 lakh hectare area as on this day while sowing operations have been undertaken in 84 lakh 90 thousand hectares this year.
---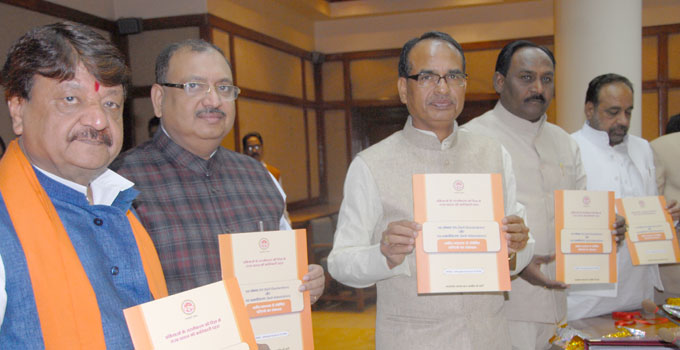 CM Shri Chouhan releases booklet
Bhopal: December 10, 2014
Chief Minister Shri Shivraj Singh Chouhan released a booklet containing self-declaration and self-certification published by General Administration Department here today.
The book contains circulars issued by the state government regarding self-declaration and self-certification.
It is noteworthy that the state government has made arrangements for self-declaration and self-certification for the convenience of people.
Members of the cabinet and senior officers were present on the occasion.
---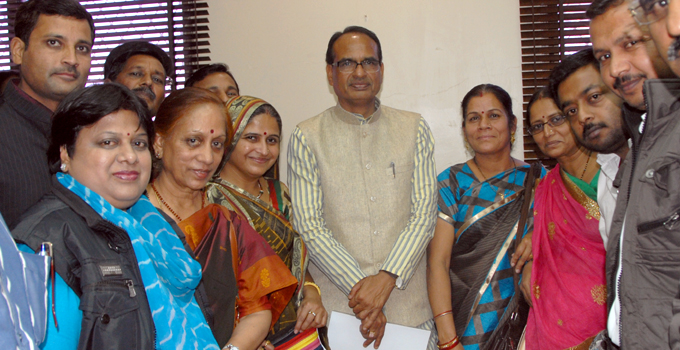 Italy-Germany study tour farmers' group meets CM Shri Chouhan
Bhopal: December 09, 2014
A group of farmers who were on a study tour of Italy and Germany under Mukhyamantri Krishak Videsh Addhyan Yatra Yojana met Chief Minister Shri Shivraj Singh Chouhan at Vidhan Sabha and shared experience of their journey here today. Chief Minister Shri Chouhan said that this group should share their experiences with farmers of their districts and motivate them for modern farming.
Chief Minister Shri Chouhan said that modern techniques learned by farmers during foreign tour should be applied to farming. The state government is promoting new techniques of farming. Farmers informed that all farmers use machines for farming in Italy and Germany and also market their products themselves. Solar energy is also used in farming on a large scale. The farmers on study tour also studied cooperatives and dairy farming in those countries. Principal Secretary Agriculture Dr. Rajesh Rajora was present on the occasion.
It is noteworthy that 20 farmers selected from various districts undertook study tour of Germany and Italy from November 25 to December 6. They also met progressive farmers of Germany and Italy. Under Mukhyamantri Krishak Videsh Addhayan Yatra Yojana, farmers of Madhya Pradesh are sent to foreign countries to study high technique pertaining to farming, animal husbandry and allied sectors of agriculture.
---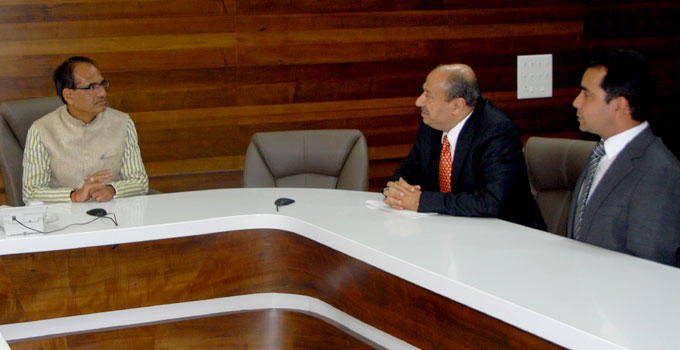 Priority to employment-generating investors
Bhopal: December 09, 2014
Representatives of Moin Corp India, Pacific Export Private Limited and Mahindra & Mahindra met Chief Minister Shri Shivraj Singh Chouhan here today. In the meeting, representatives informed the Chief Minister about proposed investment of their companies in Madhya Pradesh.
Chief Minister Shri Chouhan said that priority is being given to those investors who are generating new employment opportunities. Madhya Pradesh is ideal state for investment. Shri Pawan Sachdeva of Mahindra & Mahindra informed that capacity of their plant at Pithampur is being enhanced. He informed about electric car and passenger vehicle being manufactured by Mahindra & Mahindra. These vehicles are better for environment and their running cost is less. Chief Minister Shri Chouhan said that Mahindra & Mahindra should establish new unit in Madhya Pradesh.
Shri Pradeep Mittal of Pacific Export informed that his company has started an iron ore project costing about Rs. 1500 crore in Madhya Pradesh. Shri Sajid Khan of Moin Corp said that about 30 thousand people will get employment through mining project of his company. Chief Secretary Shri Anthony de Sa, Principal Secretary Industries Shri Mohammad Sulaiman, Principal Secretary to CM Shri S.K. Mishra, Secretary Industries Shri Anupam Rajan and TRIFAC's MD Shri D.P. Ahuja were also present on the occasion. Chief Minister Shri Chouhan also inspected electric car and passenger vehicle being manufactured by Mahindra & Mahindra.
---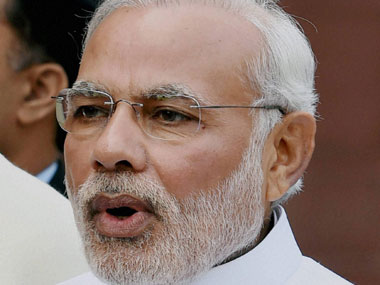 PM Shri Modi lauds Madhya Pradesh's financial inclusion model
Bhopal: December 08, 2014
Prime Minister Shri Narendra Modi has lauded successful implementation of "Samriddhi" model of financial inclusion in Madhya Pradesh for making available banking facility to maximum number of people. He described it worthy of emulation for other states. Shri Modi complimented Madhya Pradesh for achieving target under Pradhan Mantri Jan-Dhan Yojana. Chief Minister Shri Shivraj Singh Chouhan gave a presentation on Madhya Pradesh's"Samriddhi" model financial inclusion at Chief Ministers' meeting convened by the Prime Minister on re-structuring of Planning Commission in New Delhi today.
In the presentation, the Chief Minister informed that at the time when "Samriddhi" model was introduced in Madhya Pradesh in year 2011-12, there were 14 thousand 767 villages without branch of any commercial or cooperative bank within a radius of 5 kms. They did not have a post office either. The state government identified these as shadow areas. Work of financial inclusion was started there and given the name of Samriddhi model. Under it, the state government made available land upto 100 square feet in Panchayat buildings to set up ultra small bank/customer service centre. The model is based on all major points desired for implementation of direct benefit transfer.
The Chief Minister informed that "Samriddhi" model is based on 3 major pillars including Samagra Portal, ultra small bank services and direct deposit of funds in banks through electronic fund management. So far, 2400 ultra small bank branches have been opened in the state and identical number of Bank-Mitras have been appointed. A total of 77 lakh accounts have been opened under the scheme. Rs. 1023 crore has been transacted through 91 lakh transactions.
Achievement of target under Jan-Dhan Yojana in MP
The Chief Minister informed that target under Pradhan Mantri Jan-Dhan Yojana has been achieved in Madhya Pradesh. Efforts in tandem with bankers and officers were started right from day-one. Officers and bankers' morale was also boosted at meeting of State Bankers Committee motivating them to achieve the target. District collectors and lead bank managers also worked earnestly for this.
The Chief Minister informed that a total of one crore 53 lakh 86 thousand 853 families were surveyed under Pradhan Mantri Jan-Dhan Yojana. Of these, one crore 4 lakh 39 thousand 216 families already had bank accounts. A drive was launched to open accounts of remaining 49 lakh 47 thousand 637 families. Under the campaign, 58 lakh 64 thousand 452 bank accounts were opened.
---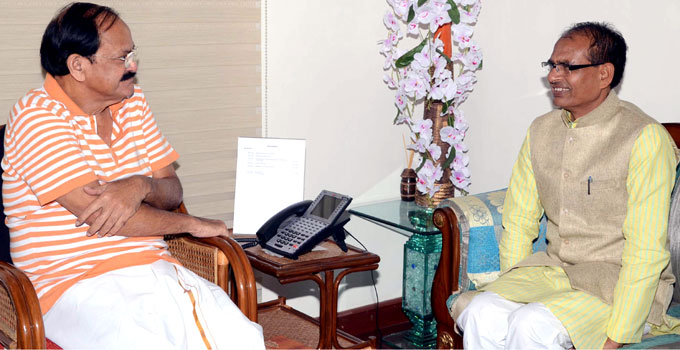 CM Shri Chouhan meets Union Urban Development Minister
Bhopal: December 08, 2014
Chief Minister Shri Shivraj Singh Chouhan called on Union Minister of Urban Development Shri Venkaiah Naidu at his residence in New Delhi today. He was accompanied by Chief Secretary Shri Anthony de Sa. The Chief Minister urged the Union Minister to release Rs. 1062 crore pending amount of development projects.
He informed the Union Minister that Rs. 347 crore is pending for projects sanctioned before 31 March 2012 under Jawaharlal Nehru National Urban Renewal Mission and Rs. 60 crore for projects sanctioned after that. Thus, Rs. 437 crore Central assistance is pending. Central assistance of Rs. 698 crore is pending including Rs. 227 crore under UIDSSMT Scheme, Rs. 264 crore sanctioned as general basic grant under 13th Finance Commission and performance grant worth Rs. 429 crore.
The Chief Minister said that the state government has allotted 26 acre land and allocated Rs. 14 crore for establishment of National Institute of Governance and Town Management in Madhya Pradesh. Presently, this institute is being run in a rented building where trained teachers are imparting education in Hindi-related subjects. Other Hindi speaking states like Rajasthan, Uttar Pradesh, Uttaranchal, Bihar, Jharkhand and Chhattisgarh will also benefit from it. The state is to receive Rs. 60 crore Central assistance for this institute and data centre, which is still pending. Therefore, the state is awaiting Rs. 1062 crore Central grant for diverse urban body projects.
Union Minister Shri Naidu assured to make available Central assistance. He congratulated the Chief Minister for success in urban body elections in the state recently.
---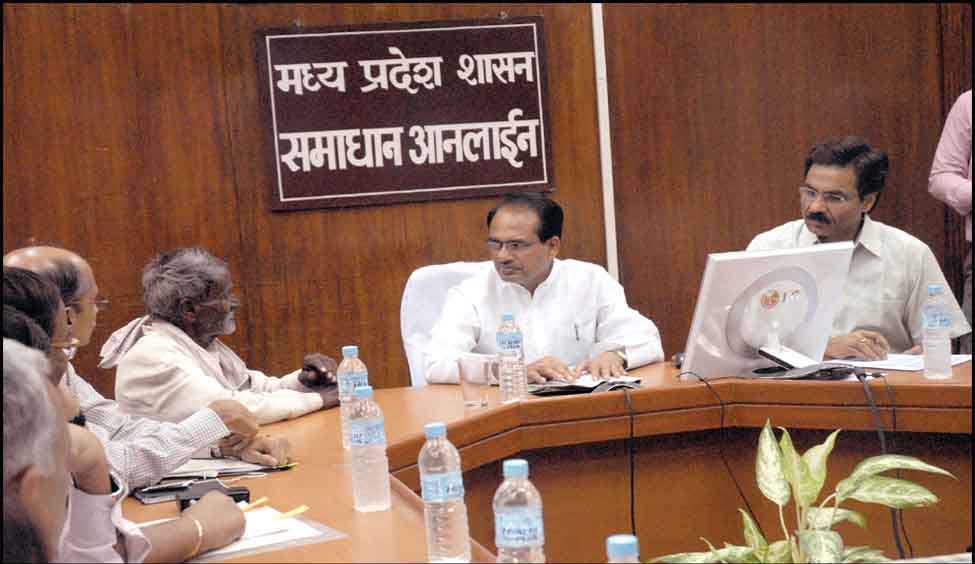 CM Shri Chouhan talks to complainants of CM Helpline
Bhopal: December 05, 2014
Chief Minister Shri Shivraj Singh Chouhan was informed today by a complainant of CM Helpline 181, Shri Ramdayal Meena of Baroda in Sheopur district that he is not satisfied with action taken to solve his problem by concerning department. Directing for enquiry into the case, the Chief Minister said that files of complaints should be closed only after actual solution.
Shri Meena had complained about delay and lack of quality in construction of dam and canal. It was informed in the disposal that canal has been cleaned. With this, the file of the complaint was closed. The Chief Minister was informed by the complainant that proper action has not been taken on his complaint. Today, the Chief Minister talked to 5 complainants of CM Helpline 181 over phone and sought status of their complaints' solution. Of these, 4 expressed satisfaction over disposal.
---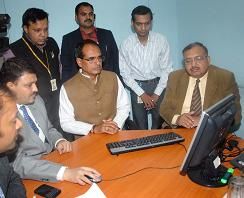 Chalk out strategy to renovate old power plants and reduce generation cost
Bhopal: December 05, 2014
Chief Minister Shri Shivraj Singh Chouhan has directed to chalk out a long-term strategy to renovate old power plants and reduce per unit power generation cost. The Chief Minister was reviewing activities of Energy Department here today. Chief Secretary Shri Anthony de Sa was also present on the occasion.
Shri Chouhan reviewed power supply situation, revenue recovery and progress of feeder separation work. He directed to ensure 10-hour power supply daily for agriculture. Dysfunctional transformers must be replaced and remaining work of feeder separation should be completed within time-limit. Power companies should provide better facilities and conduct of staff with consumers should be decent. He said that efforts should be made to ensure qualitative improvement in supply and recovery. Condition of power bill no-dues must be made mandatory for issuance and renewal of arms licences.
It was informed that 200 million units of power are being supplied at present. Short-term power was not purchased in the state even for a single day. The current power supply is the highest in the history of Madhya Pradesh. Power is being supplied 24X7 in villages, cities and industries. Feeder separation's 70 percent work has been completed including 94 percent in Western region and 80 percent in Eastern region. Central region is lagging. Now, feeder separation work in this region has also gained momentum. Recovery of electricity dues has increased by 7.6 percent during last 2 months. Preparations have been made to supply 10 thousand 370 MW power during December.
Power companies' revenue has increased by 23.6 percent till November this year. Three committees have been constituted for chalking out strategy for power sector reforms which will recommend about qualitative improvement in metering, billing and collection, reduce distribution losses and power purchase cost. Secretary Energy Shri I.C.P. Kesari, Secretary to CM Shri Vivek Agrawal and officers of Energy Department attended the meeting.
---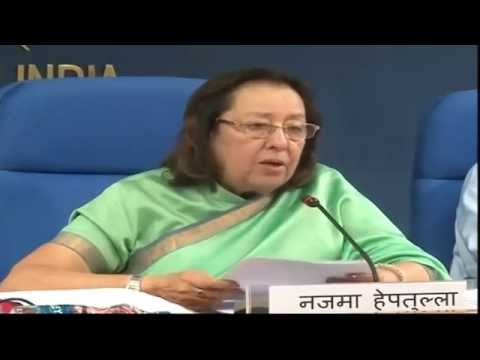 "Infrastructure and income generating assets will be provided inadopted Phanda village in Bhopal districtt"- Dr. Najma Heptulla, UnionMinister for Minority Affairs
Bhopal: November 21, 2014
Infrastructure and income generating assets will be provided in adoptedPhanda village in Bhopal district. After unveiling the plaque for adoption ofPhanda village under Pradhan Mantri Saansad Adarsh Gram Yojana (PMSAGY) atHuzur Tehsil in Bhopal district today Dr. Najma Heptulla said that the objective ofthe scheme is to create ideal villages throughout the country. New avenuesgenerating rural income like food packaging, organic farming etc needs to beexplored for development of Phanda village.
Indian villages are full of resourceswhich needs to be exploited fully. She assured that basic infrastructure, sanitation,hygiene, educational and medical facilities will be regularly provided to Phandafor all round development of the village. Dr. Heptullah further said that extra-curricular exposure and skill development training will increase the income levelsof the villagers. She also stated that Saansad Adarsh Gram Yojana is in accordancewith Prime Minister Mr. Narendra Modi's decision of linking villages with theflow of development in the country.
Dr. Heptullah assured the village community that the furniture will beprovided to the schools where infrastructure facilities are lacking in Phandavillage. The
Union Minister proposed that an agricultural college based on latesttechnologies will be established in Phanda village. She said that Government willprovide facilities to the children for excelling in sports. She also suggested thatthe available resources can be utilized for establishment of Gobar Gas Plant tocater to the needs of rural women in cooking. There is a need to keep village neatand clean for preventing diseases. She stated that milk and dairy development canbe encouraged in this village. The Union Minister celebrated birthday ofAanganwadi children of Phanda village. She also participated in the SwachhBharat Programme at a water tank in Phanda village.
Dr. Heptulla distributedcertificates to the meritorious women of the village. Speaking on the occasion, Ms. Maya Singh, Madhya Pradesh Women andChild Development Minister said that the holistic development of Phanda villagecan be achieved through PMSAGY scheme. Mr. Rameshwar Sharma, MLA,Phanda village said that the fruits of welfare schemes of Government should reachits targeted audience. Mr. Alok Singh, Member of
Parliament, Phanda villagestated that the development of villages will lead to the all round development of nation.
---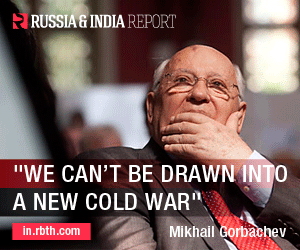 Toxic bomb will tick at Bhanpur for another 30 months
Bhopal: November 19, 2014
BHOPAL: Nine months after former commissioner, Bhopal Municipal Corporation, assured the green panel that Bhanpur dumping site would be shut within six months, the civic body sprung a surprise on Tuesday, seeking 30 months to meet the deadline. BMC also told the panel the new landfill site at Adampur Chawni would be ready in 24 months. This means that over two-lakh population living in the vicinity will have to wait for another two-and-half years before the toxic cover lifts and they can breathe easy.
National Green Tribunal directed BMC to submit a time-bound closure report for Bhanpur dump on or before next hearing, which is on November 24.
Applicant Subhash Pandey told the tribunal that for more than a year, no work was done to shut the site or arrest the fire. BMC told the tribunal it has applied for fresh authorisation of the new site with MP Pollution Control Board on November 14. It has moved State Environment Impact Assessment Authority (SEIAA) for environmental clearance for Adampur landfill site. The cost estimated is Rs 300 crore, which was previously approved by Planning Commission. NGT asked state government to make arrangements for FUNDING and logistics.
BMC stated the site would be closed in a phased manner by compartmentalising the existing site and discontinuing dumping of municipal solid waste (MSW).
NGT bench comprising judicial member Justice Dalip Singh and expert member P S Rao directed that MPPCB should authorise SEIAA for considering the application for environmental clearance without further delay and asked additional commissioner, BMC, Sanjay Kumar, to personally approach MPPCB and other authorities to expedite the matter.
NGT directed BMC to ensure fires are contained within two days, appoint new contractors for lifting carcasses and provide safety equipment like masks, gloves and boots to BMC personnel working in the area. Central Ground Water Board has been directed to conduct air and ground water testing as MPPCB was unable to do so.
Shocking Medical Report
Medical report on people living around the dumping site has left NGT shocked. Chief medical and health officer (CMHO), Bhopal, Dr Pankaj Shukla was directed to conduct a medical check-up on residents and school students in 5-km radius of Bhanpur. Shockingly, the report prepared by CMHO in charge, Dr Upendra Dubey, claimed of 1,284 residents and students in 5km radius, nobody suffered disease due to hazardous emissions. The report mentions that residents did complain of burning eyes and coughing, but the medical team couldn't find any such symptom during inspection. NGT directed government advocate Sachin K Verma to file an affidavit.
---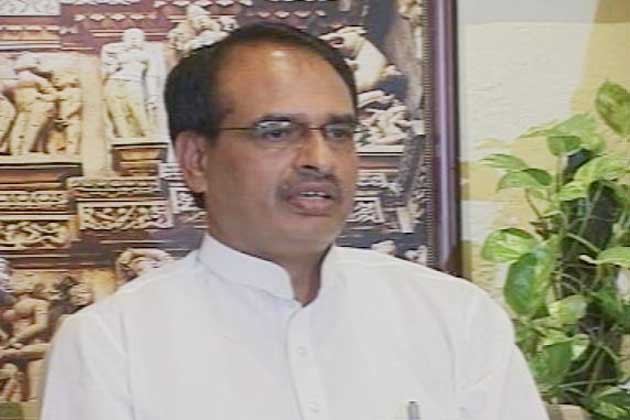 Ujjain district leads in implementation of PM's Jan-Dhan Yojana
Bhopal: November 15, 2014
Ujjain district of Madhya Pradesh leads in implementation of Prime Minister's Jan-Dhan Yojana. Chief Minister Shri Shivraj Singh Chouhan is taking personal interest in implementation of the scheme in accordance with the announcement made by Prime Minister Shri Narendra Modi on Independence Day. Bank accounts are to be opened under the scheme by January 26, 2015.
With the cooperation of district administration and all banks, 3 lakh 95 thousand 101 families were linked with banks during last 3 months. Earlier, 2 lakh 74 thousand 299 families had bank accounts. During the drive following announcement of the Prime Minister, one lakh 20 thousand 802 bank accounts were opened. Now, no family in Ujjain district is without bank account. So far, banks have provide RuPay Cards to 65 thousand 592 families.
Chief Minister Shri Shivraj Singh Chouhan has congratulated Ujjain Collector Shri Kavindra Kiyawat and District Manager of lead bank, Bank of India in the district Shri B.M. Jauhari for completion of Jan-Dhan Yojana's implementation ahead of all and topping in the state. The Chief Minister has also desired from collectors, administration and banks of other districts to accomplish the target within prescribed time-limit like Ujjain. This will make Madhya Pradesh as the pioneer state implementing the scheme cent percent. It is noteworthy that bank account of any one member of family is opened under Jan-Dhan Yojana to link every family with banking. RuPay Cards are also provided to bank account holders.
---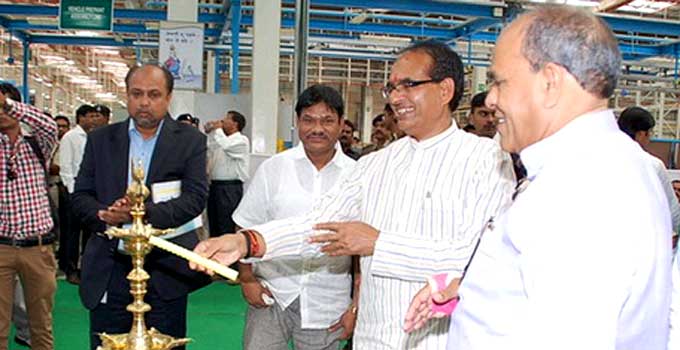 Voluntary Compliance Scheme for industries implemented
The state government has implemented Voluntary Compliance Scheme to save entrepreneurs and employers from unnecessary difficulties due to plethora of labour laws, registers and returns. Through the scheme, entrepreneurs will be motivated for complying with labour laws with self-inspiration without compromising with labourers' health, safety and social security. The scheme will be applicable to all factories, shops, commercial establishments and motor vehicle establishments except factories of hazardous and extremely hazardous nature. Inspection of industries covered under the scheme will be inspected once in 5 years and that too after giving advance information.
Labour Minister Shri Antar Singh Arya informed that any entrepreneur or employer is free to join or not to join the scheme anytime. Those joining the scheme will be exempted from surprise inspections under 16 labour laws and in place of 61 registers, one consolidated register will be maintained and only 2 returns will be filed instead of 13 annually. If an irregularity is found, prosecution process will not be initiated and employer will be given time-limit for corrective actions. Shri Arya said that purpose of inspection is not punishment to employer, but giving him guidance and cooperation. The entrepreneurs complying with labour laws voluntarily will be spared the trouble of inspections for 5 years and prosecution.
Employers desiring to join the scheme will have to deposit amount of security deposit in favour of Labour Commissioner Madhya Pradesh in the form of bank guarantee (valid for 6 years) or bank draft along with application at District Labour Office or directly online to the office of Labour Commissioner through public service centre. If concerning employer is not informed about any error in his application within 2 months, the application will deemed to be accepted automatically.

Security deposit

If the number of employees is upto 20, then the employer will have to make Rs. 5000 security deposit, 21 to 100 employees Rs. 10 thousand, 101 to 300 employees Rs. 25 thousand, 301 to 500 employee Rs. 40 thousand and if number of employees is over 500, then the employer will have to make Rs. 50 thousand security deposit. The security deposit will be payable to Labour Commissioner, Madhya Pradesh in the form of bank guarantee or demand draft. Security deposit will be deposited only once in 5 years.
Any entrepreneur or employer can quit the scheme anytime. Deduction of 20 percent will be made from security deposit in case an employer leaves the scheme within a year, 40 percent in 2 years, 60 percent in 3 years, 80 percent in 4 years and 100 percent security deposit will be deducted if an employer or entrepreneur leaves the scheme in 5 years.
Labour Minister said that security deposit will be confiscated if any accident takes place in any factory or establishment due to lack of proper compliance of labour and health safety provisions, scheme's provisions, conditions or declaration is violated. Shri Arya said that security deposit of any employer or entrepreneur will not be confiscated without giving chance of hearing. The entrepreneurs and employers completing 5 years successfully under the scheme will have the option to get security deposit refunded or renew for next 5 years.
Application for joining the scheme along with declaration can be sent by single employer/proprietorship establishment – firm's employer/proprietor himself, any partner of partnership firm or manager, authorised director or managing director of a company and manager of factory.
The employer joining the scheme will have to present annual return for every FINANCIAL year between April 1 and 30 for calendar year between January 1 and 30. If return is not filed within time-limit, 15 days' extra time will be given to entrepreneur through SMS, e-mail for written information.
---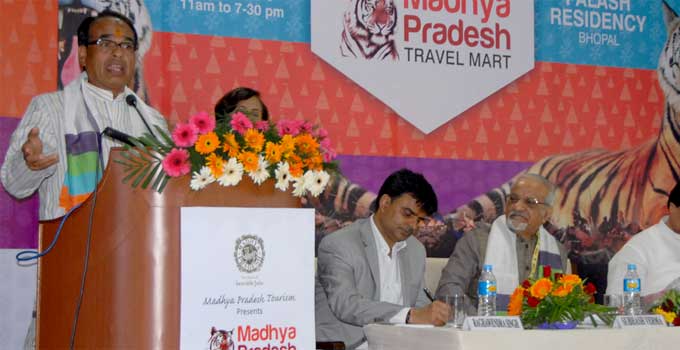 Rs. one lakh assistance to next of kin of Madhai Mela incident victims
08 Nov,2014
Chief Minister Shri Shivraj Singh Chouhan has expressed grief over death of 3 persons due to hydrogen cylinder explosion in Madhai Mela in Seoni district. Shri Chouhan sanctioned ex-gratia of Rs. one lakh each to next of kin of the deceased.
The district collector gave away Rs. 30 thousand each from Red Cross to kin of the 3 deceased and father of an injured and Rs. 10 thousand each to 2 injured persons. Expenses on treatment of the injured will be borne by the government.
The district collector has ordered a magisterial probe into the incident. An enquiry committee headed by additional commissioner has been formed to go into negligence and irregularities exercised in the district hospital.
---